In this article, you will learn about Ali Reviews element and how to use it. In order to use this element, Ali Reviews Application has to be installed on your Shopify store.
Install Ali Reviews AliExpress Reviews
About Ali Reviews element
Ali reviews element is designed to present testimonials of your product to convince visitors about the product's quality and ultimately increase the conversion rate. You can use the Ali Reviews element to display reviews and the star rating of one specific product or all of your products.
Before using this element, you have to install the Ali Reviews app to your store and configure all options in the app and then come back to PageFly to use the element(s) for the corresponding product(s) you want.
Access the Ali Reviews element
Step 1: Click on the 3rd icon in the Element Catalog which is the Add third-party elements
Step 2: Click on the Ali Reviews element in the dropdown menu
Ali Reviews element comes with 2 variations 
Rating star in Collection
Review Box
Carousel slider
Drag and drop a variation to layout and set it up.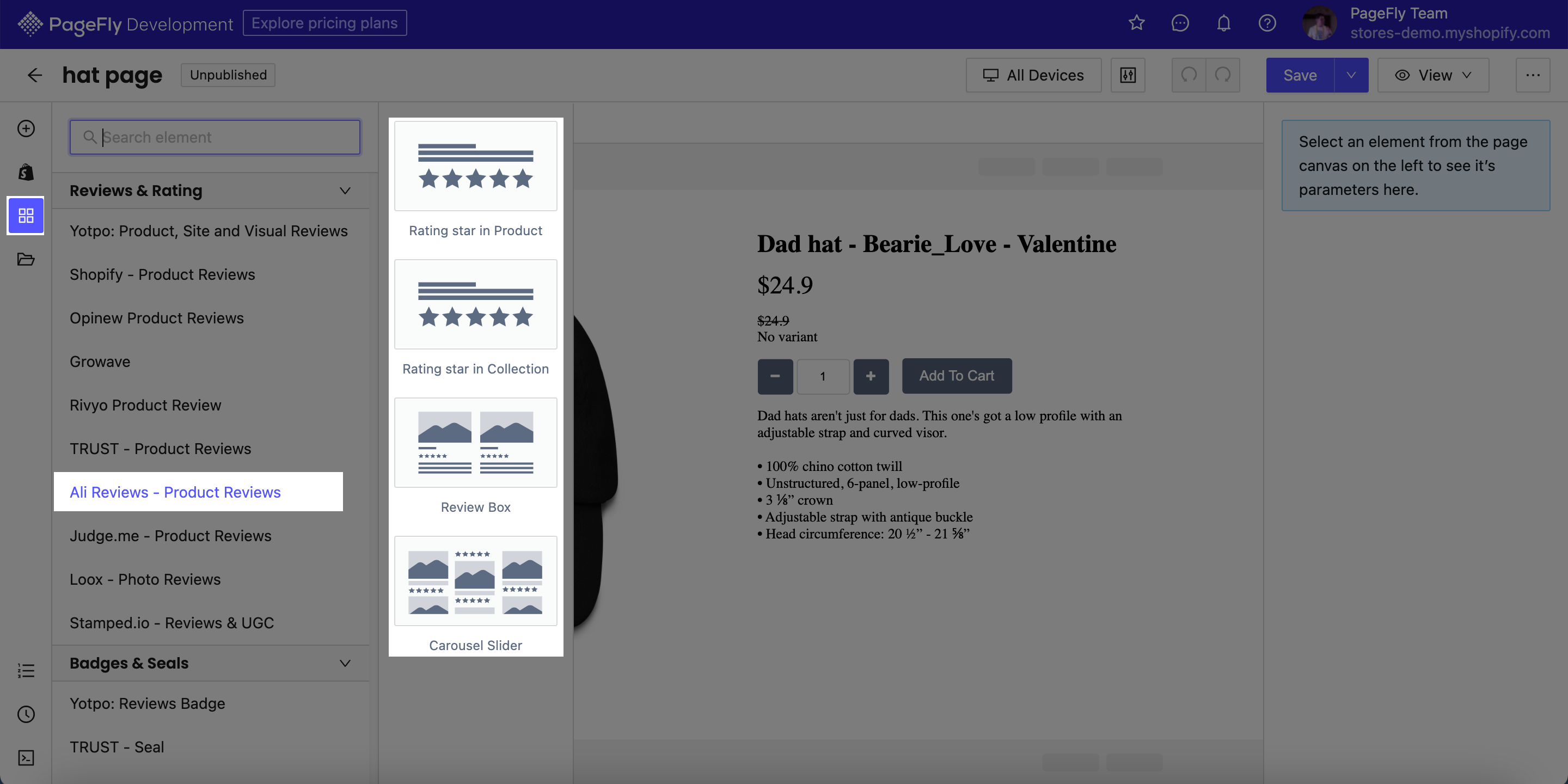 Ali Reviews – Product Reviews element configuration
Set up in the Ali Reviews app
Step 1: Go to the Shopify admin > Apps > Choose Ali Reviews app
Step 2: In the Ali Reviews dashboard, please click on the Show option > Choose Widgets
Step 3: Here you can add a new widget and you can select the carousel slides you set up before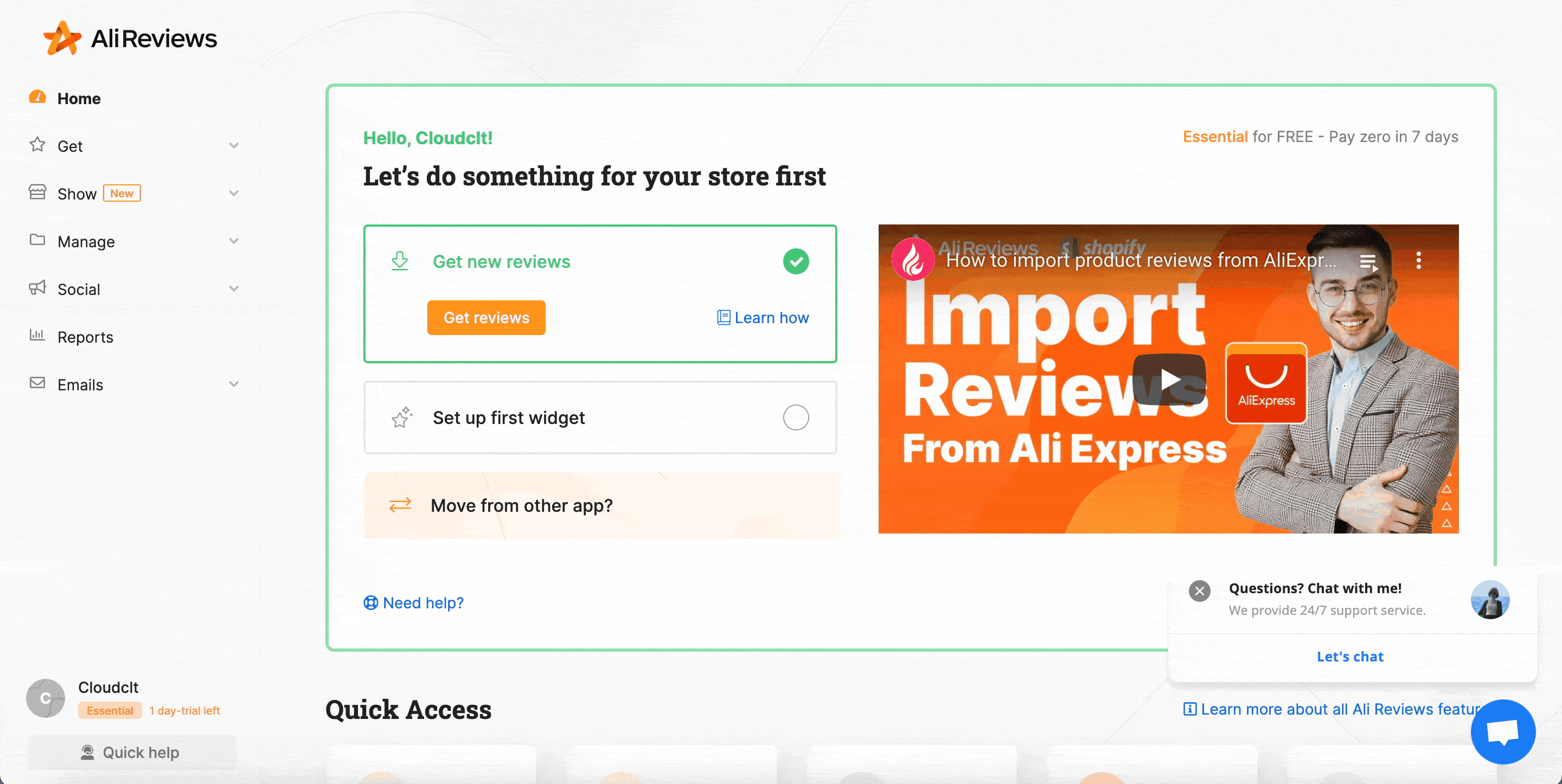 Please note that you need to pay attention to the page type you want to add a carousel slider on. In this case, you will choose the Review page option.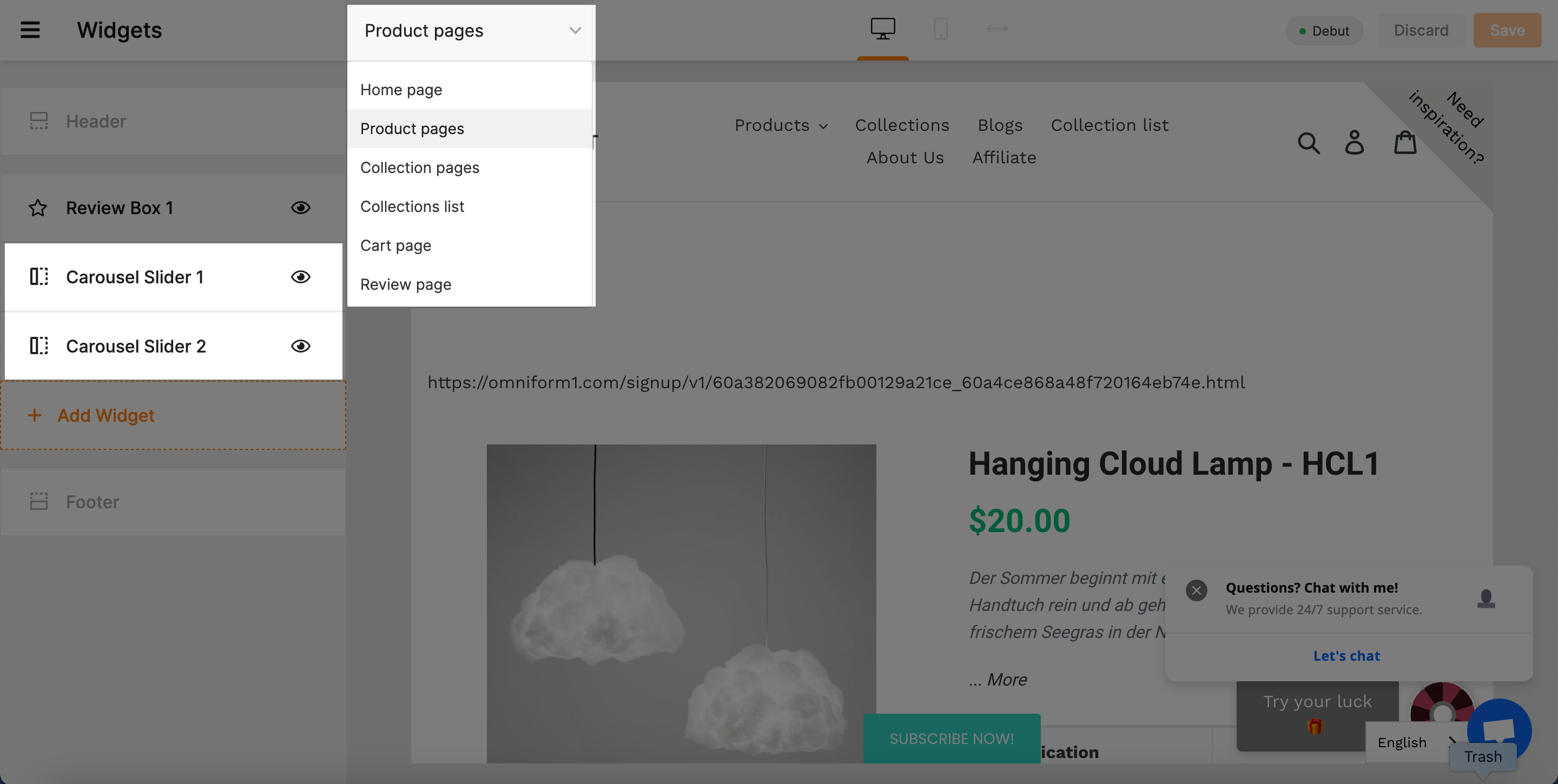 Carousel Slider
This element can work on all PageFly page types except the password page. However, in order to use this element, you must be in a higher Ali Reviews's plan and Shopify paid plan. Please note that Development stores cannot use this element.
Step 1: Drag and drop the Carousel Slider element on the page
Step 2: In the Widget List of the General tab, select the carousel slider you want (you previously set up in the Ali Reviews app above)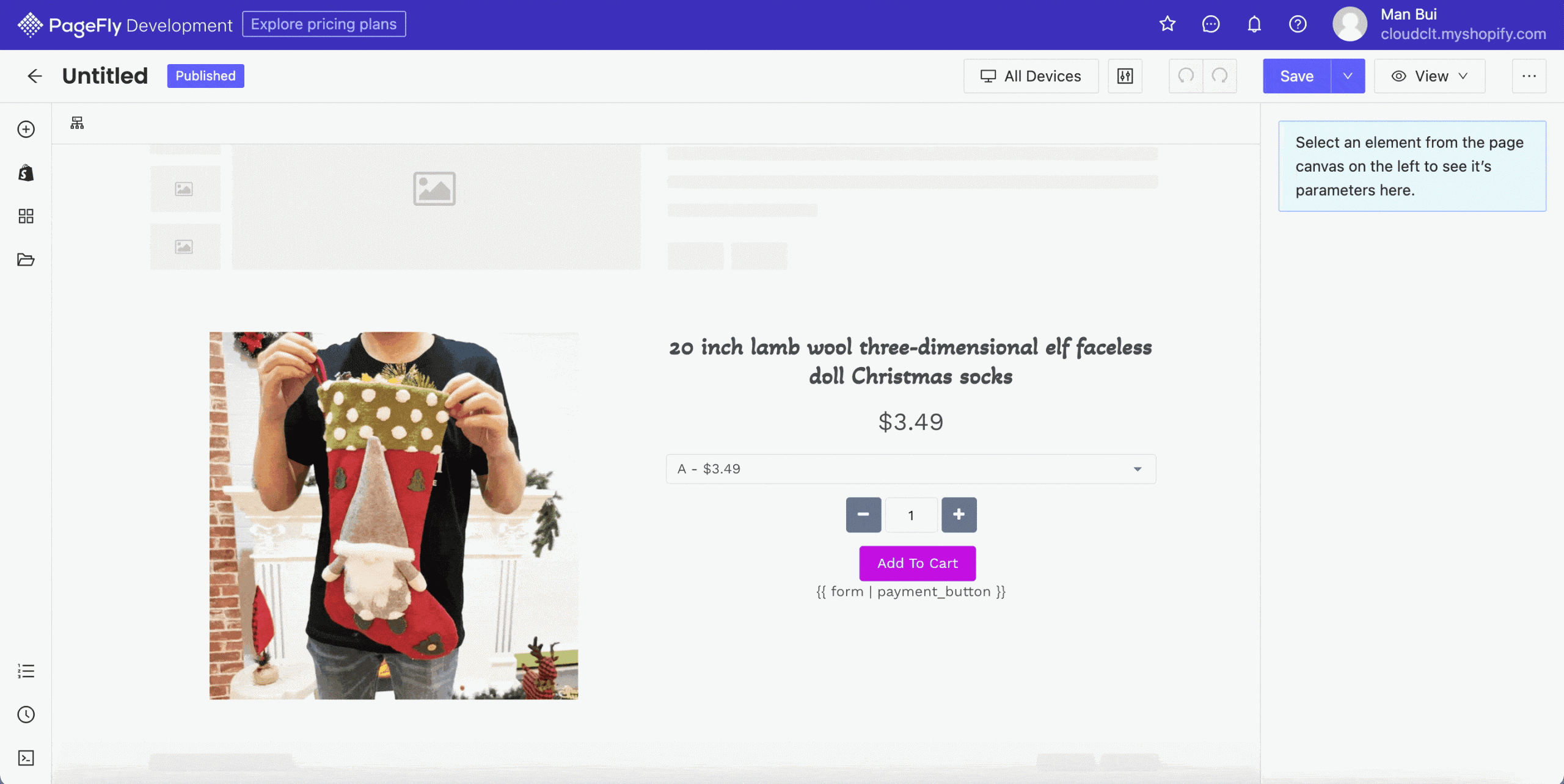 Review Box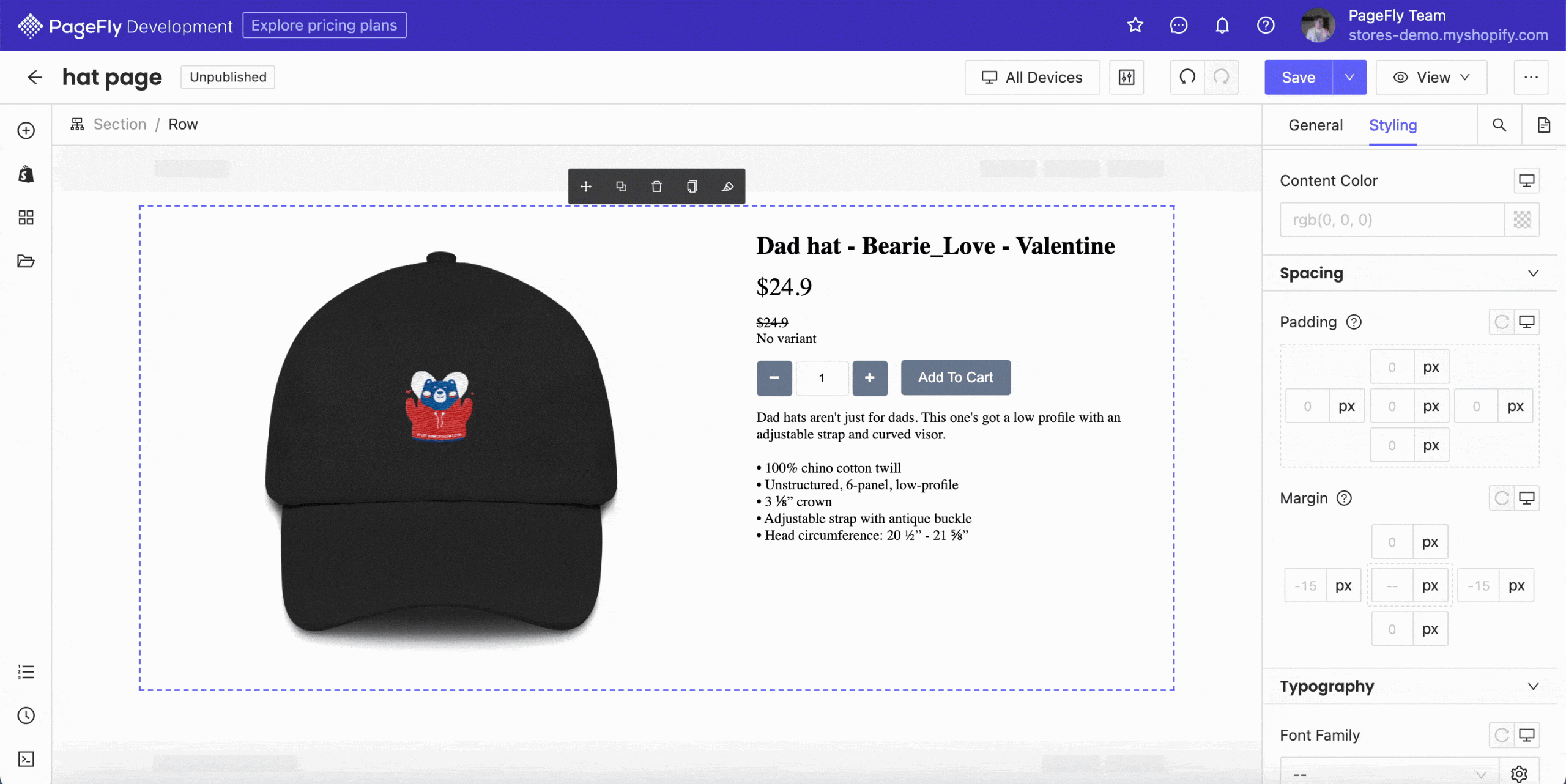 The review box can be added in any PageFly page types except the password page. It can be placed anywhere in a page.
Note that you can use this element 1 time/ page
Rating star in Product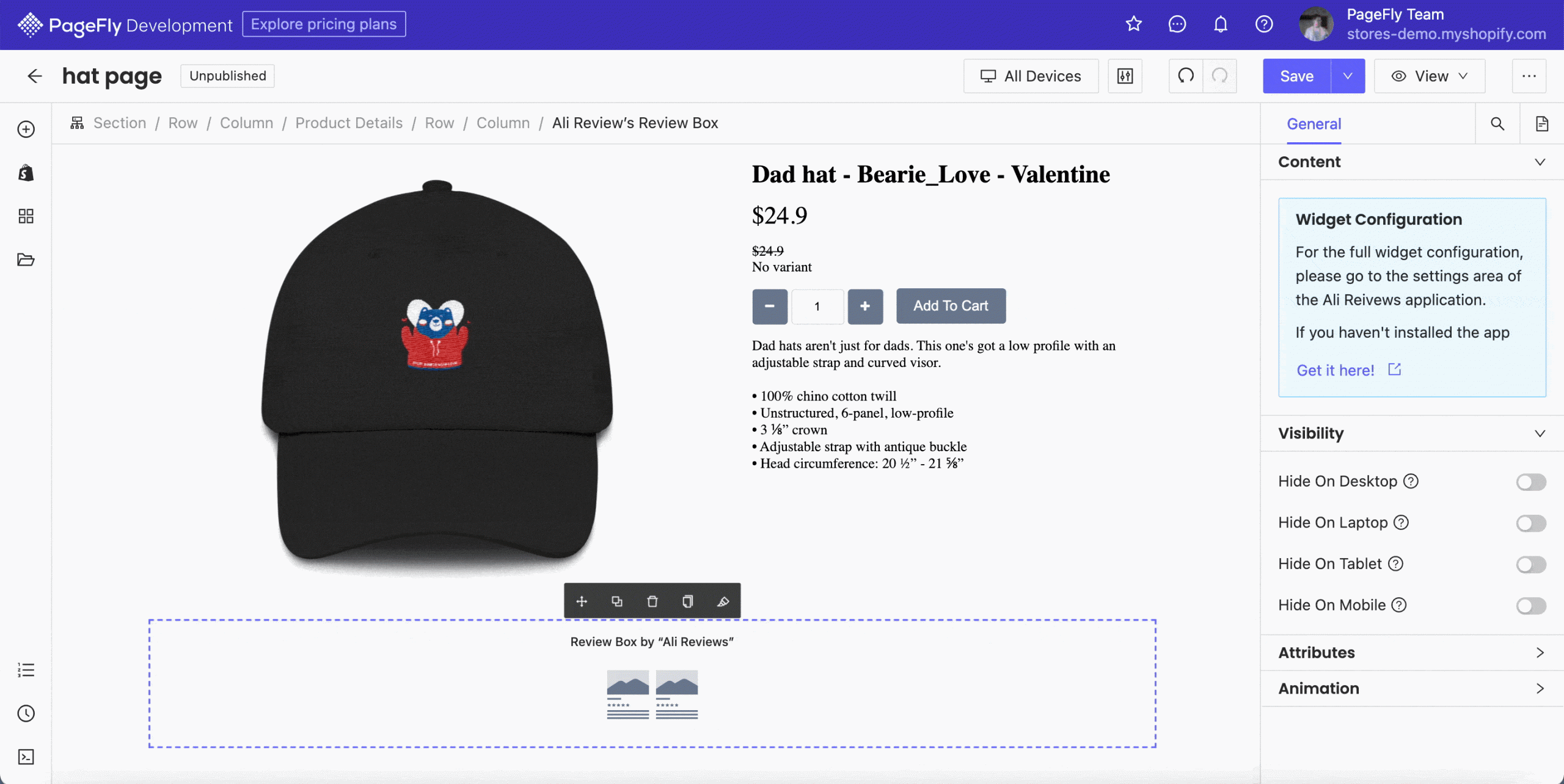 This element only works on the Product Page and only when the Review Box is added to the page
1 page only has 1 Rating star element for the Primary product
Rating star in Collection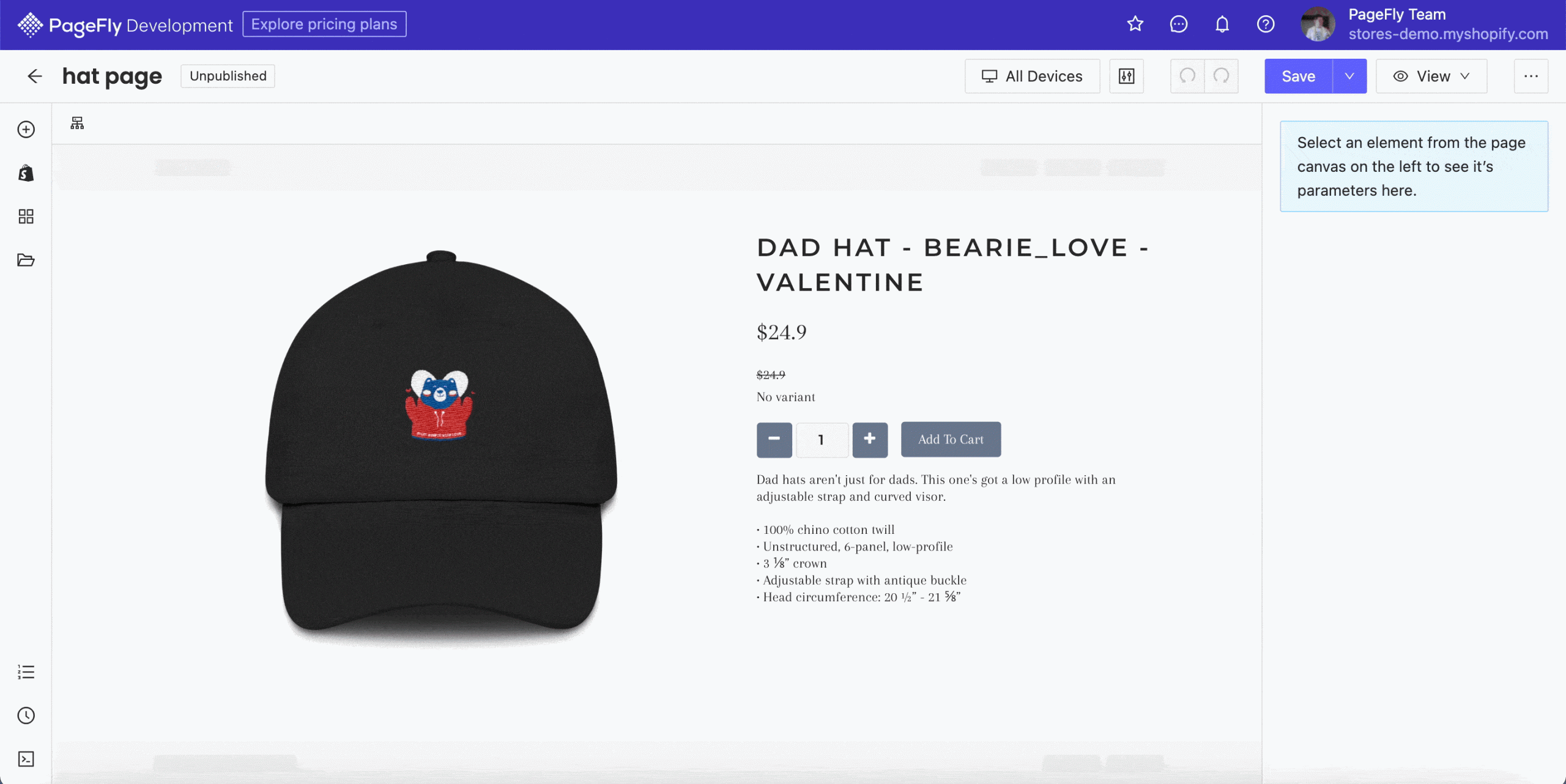 This element can work on all PageFly page types except the password page
This element cannot display when the product doesn't have any reviews yet.
Lastly, save and publish your page to see it on live view.