About Product Variant element
The Product Variant element is designed to display the variant of your Shopify products on your page to increase your conversion rate. You can use the Product Variant element to promote your products on any non-product page or use it on a product page.
You can also watch this video tutorial:
Access the Product Variant element
Step 1: Click on the 2nd icon in the Element Catalog which is the Add Shopify element function
Step 2: Click on the Product Variant element in the dropdown menu
Step 3: Drag and drop the element into the page editor and then start using it.
Product Variant element comes with five common variations but we will continue to add more variations to help you save time.
Note that you can search for this element by using the search function instead of finding it in the sidebar.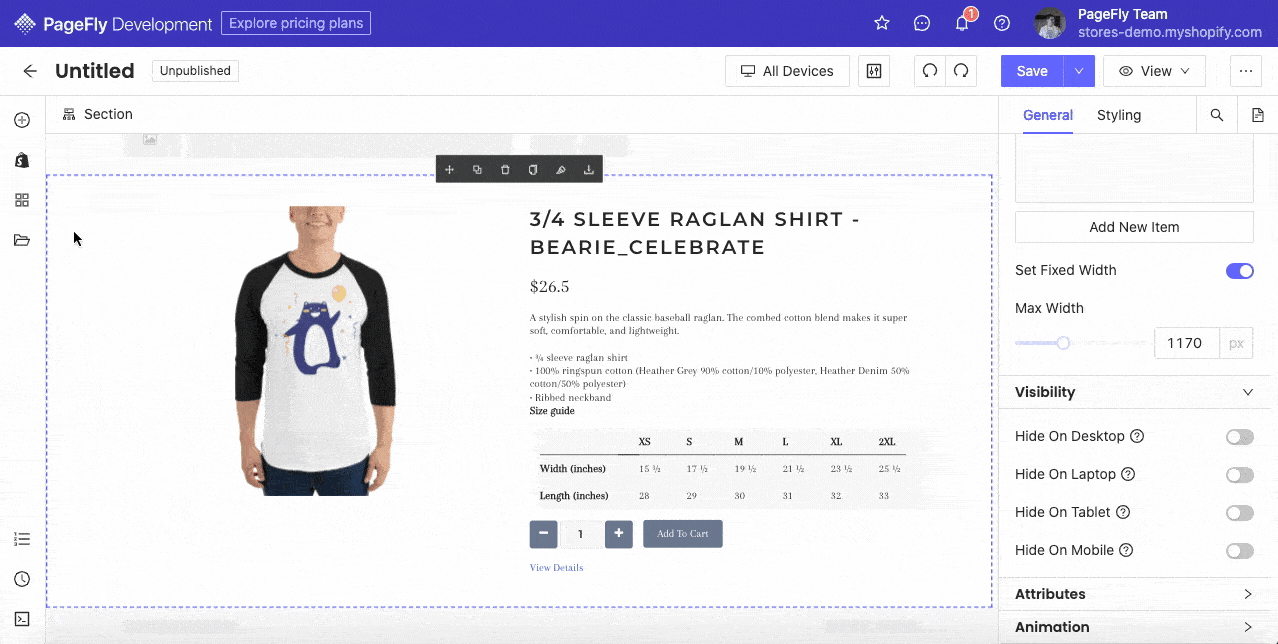 Product Variant element configuration
Product Variant element comes with plenty of parameters allowing you to fine-tune content appearance for the best possible conversion rate.
Select the element in the layout to see its parameters.
When you drag and drop the Product Variant element into the editor page, there are 2 choices of the Product Source option for you to choose from such as: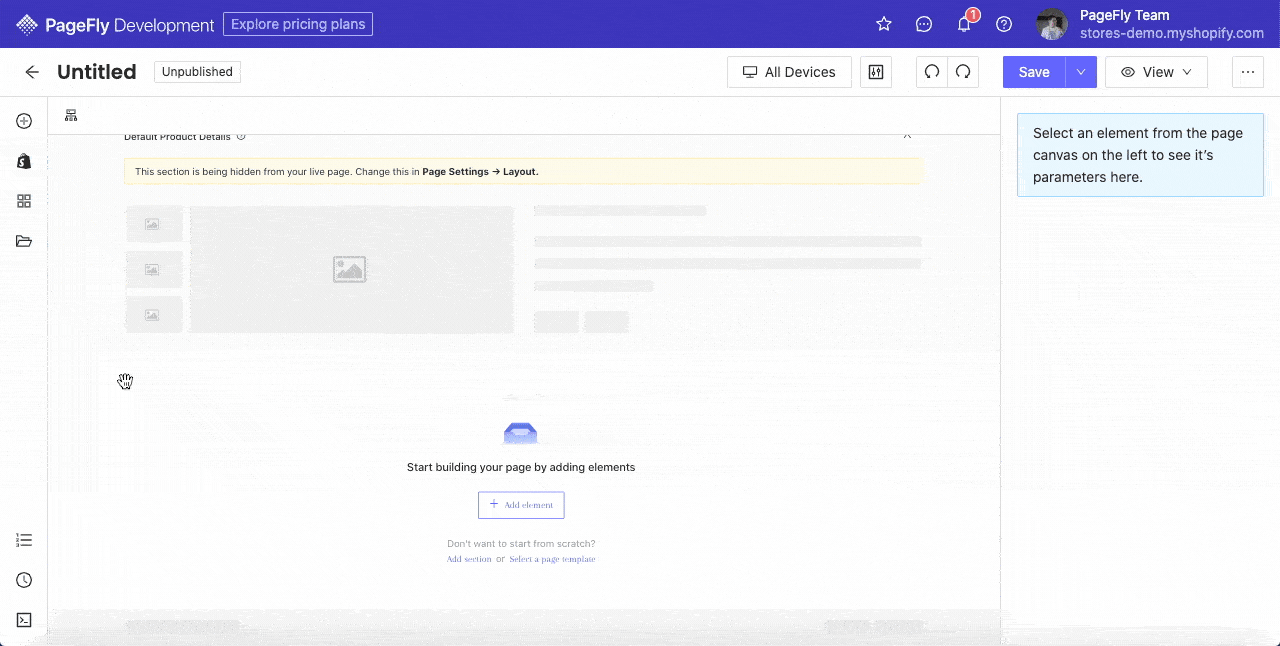 Note that if you are in the Product Page and use the Product Variant element, then you can choose the Product Source option. However, if you are in a Regular Page, this function is not available!
If you choose Auto, the product assigned for this product page will be displayed in the page editor. The Auto option is set default when you use the Product Variant element.
General Configuration
CONTENT
Product Source with 2 options as above: Auto and Custom Product.
Auto

Custom

Combined Variants: There are 2 options – Enable and Disable Combined Variants

Enable Combined Variants: Combine all variants in a line

Disable Combined Variants: Display every variant separately.

Enabled Combined Variants
Sold Out Text: Insert the text you want to be displayed to inform customers when the variants of products are sold out.
Disable Combined Variants
Variant Layout: There are two types of layouts you can choose to display the variant such as Vertical and Horizontal
Variant Spacing: Adjust Product Variant box size
Show Variant Label: Enable this option if you want to display the variant's label
Label Position: There are two positions for the label to be displayed including – On the top of the variant/On the left of the variant
Options Display: You can set up the options display by Dropdown menu or Radio buttons
You can get further information about ATTRIBUTES, VISIBILITY, ANIMATION parameters here
Styling Configuration
You can check more information about the Styling tab here