PageFly provides powerful styling options for all elements. To illustrate how they work, we will look at 2 examples with Image and Paragraph elements.
Styling parameters
Overall
Content color – this parameter allows you to choose the color for the content, which can be text or icon.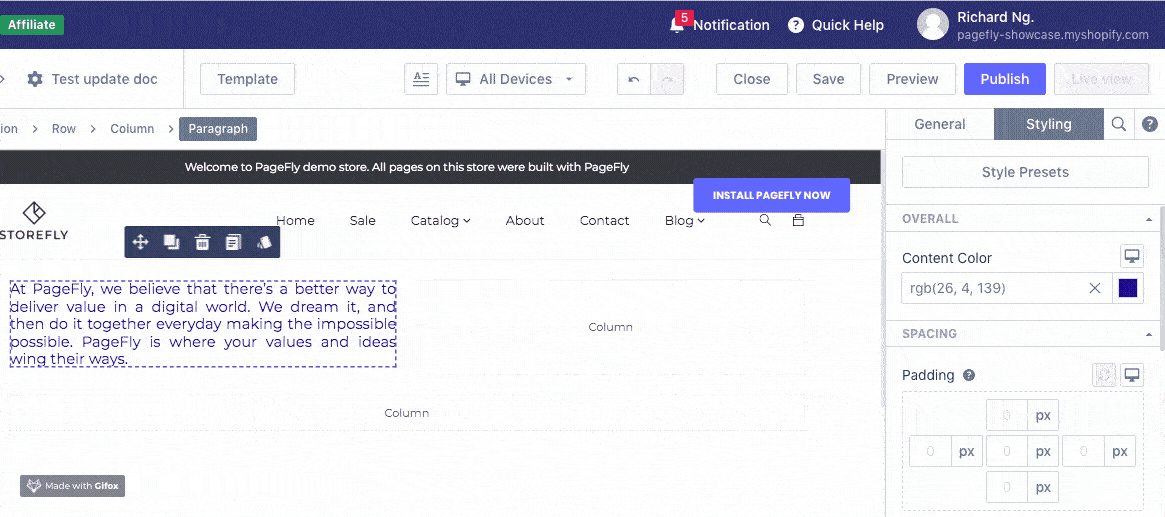 Note: Some elements like "Image" don't have this parameter.
Spacing
Parameters in this group allow you to control the spacing around and inside the element. In the Padding and Margin parameters, each of them has 4 empty boxes that allow you to fill in the value for 4 sides: top – right – bottom – left.
You can read the details for this in the Edit Spacing article.
Typography
You can change the font family here.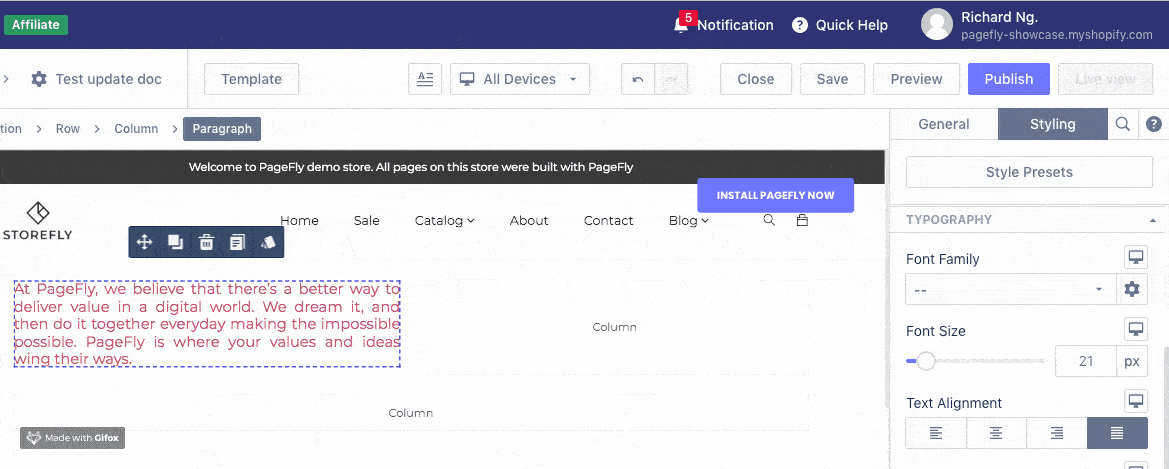 You can add more fonts by opening the Font Manager.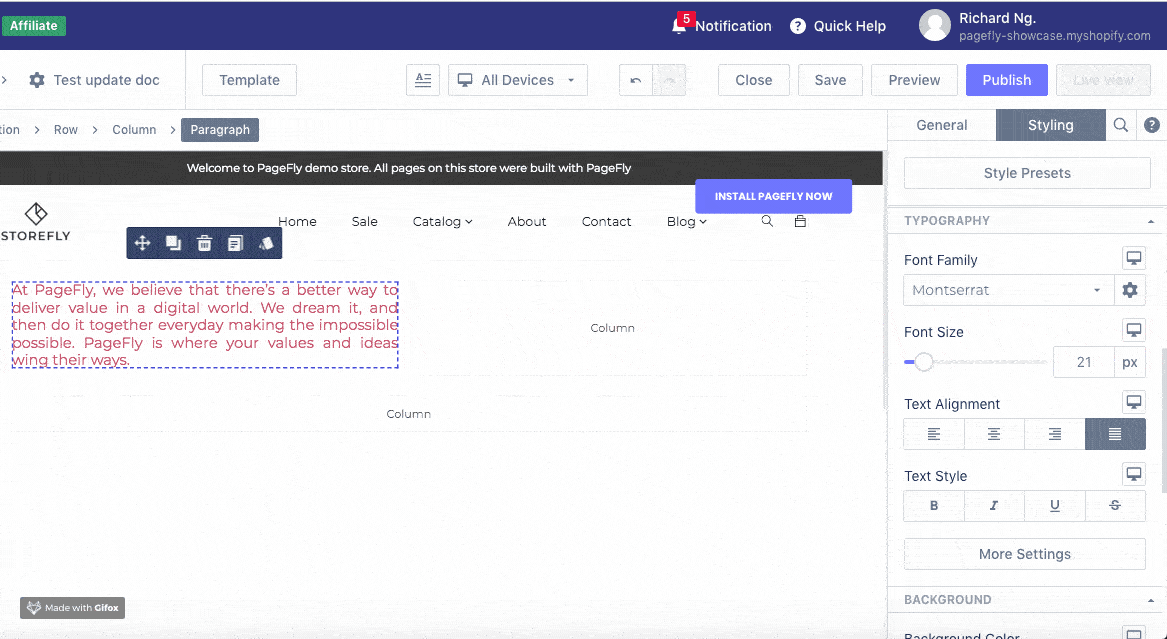 With every font, you can configure the following parameters:
Font Size
Text Alignment
Text Style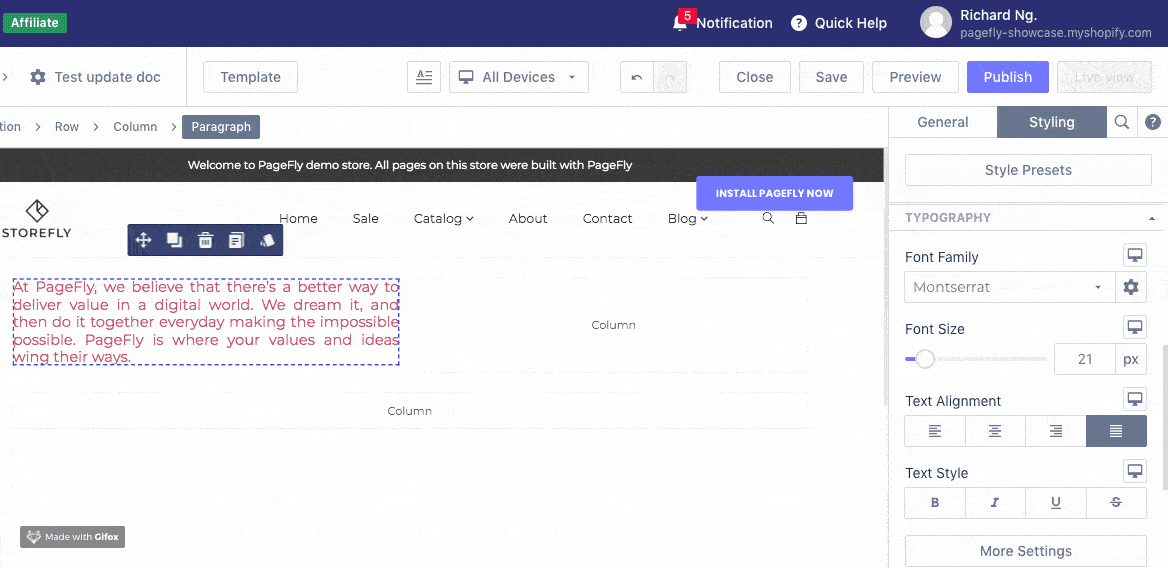 The More Settings button gives you 4 extra options:
Font Weight
Line Height
Letter Spacing
Text Transform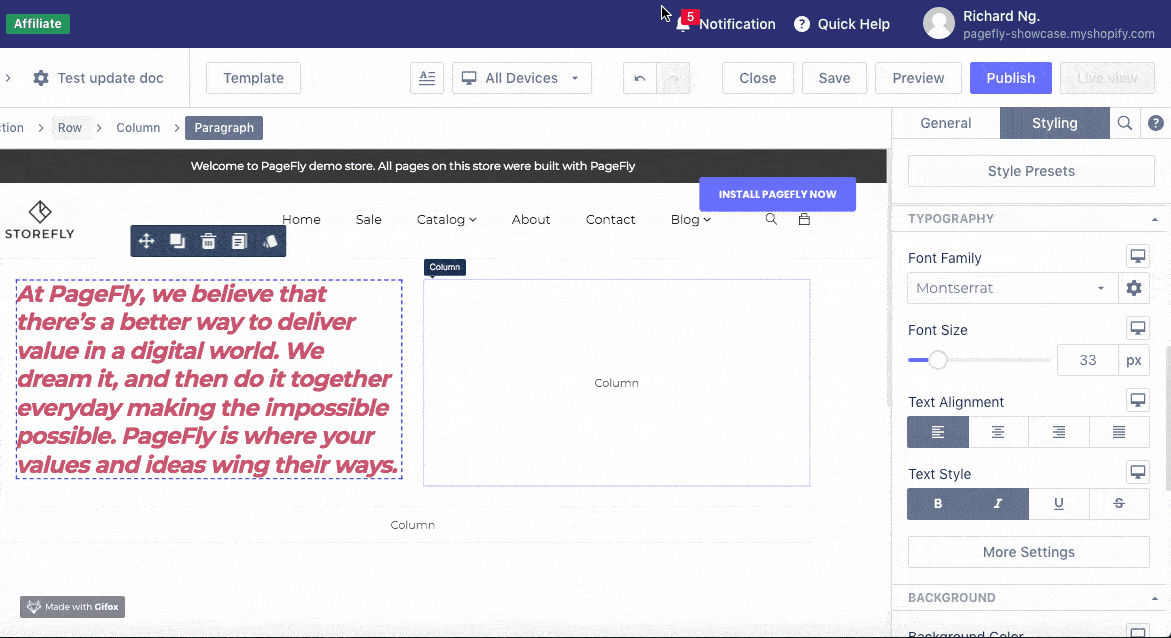 Note for using custom fonts
If you want to use custom fonts that are not listed in PageFly fonts, you can use custom code to do it. Read more here to know more details.
You can check the video on how to customize the paragraph element
Background
Let's take an example with the section's background.
For the section, there are 3 styles of the background to choose such as:
Standard Style
If you choose Standard style for the background, you can choose its color and image.
Background color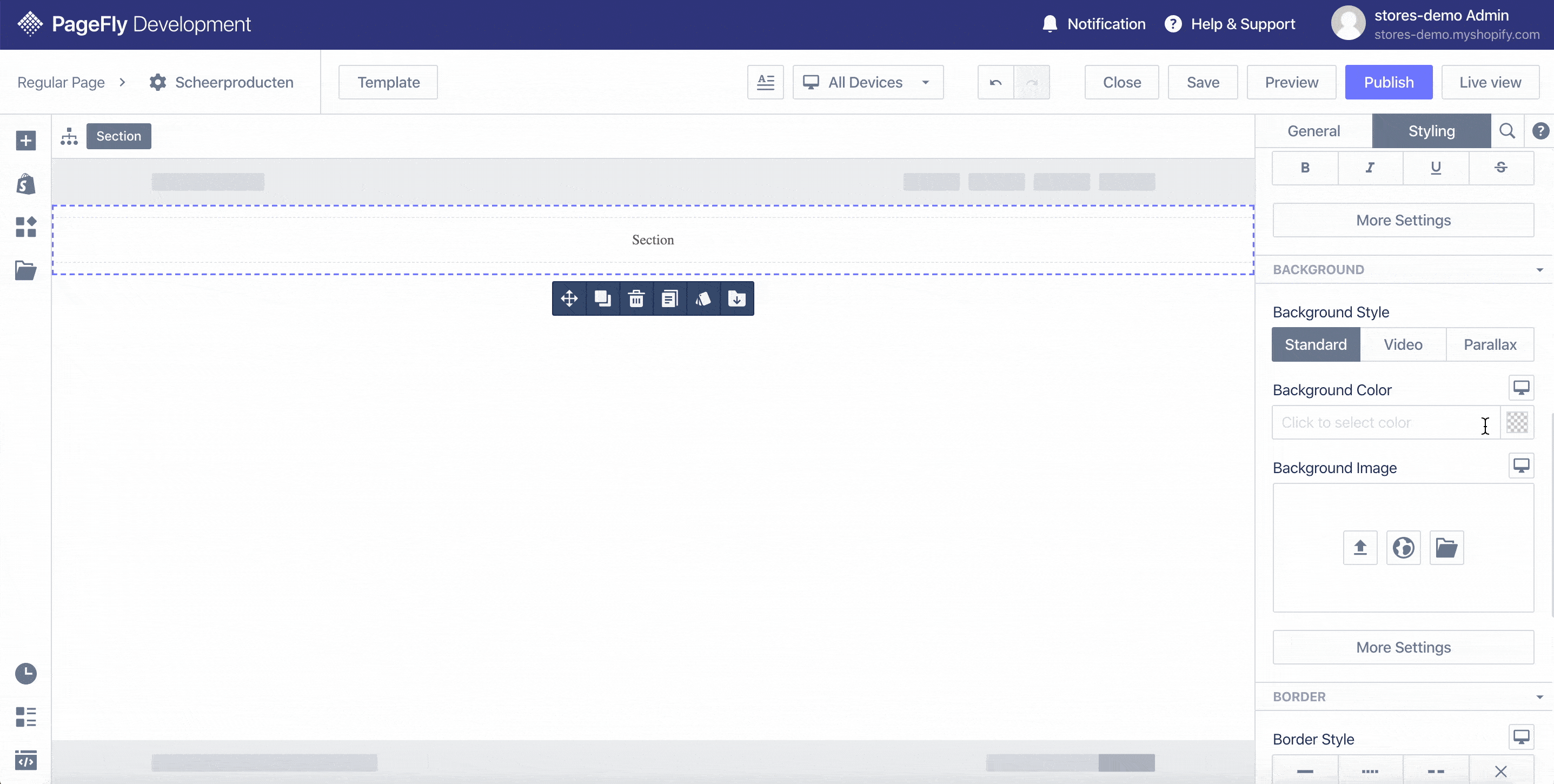 Background Image
You have 3 options to upload an image:
Upload from computer
Import from Internet
Select from Image Manager
You can read more here to know more details about how to upload an image and use Image Manager.
In this example, we choose an image from the Image Manager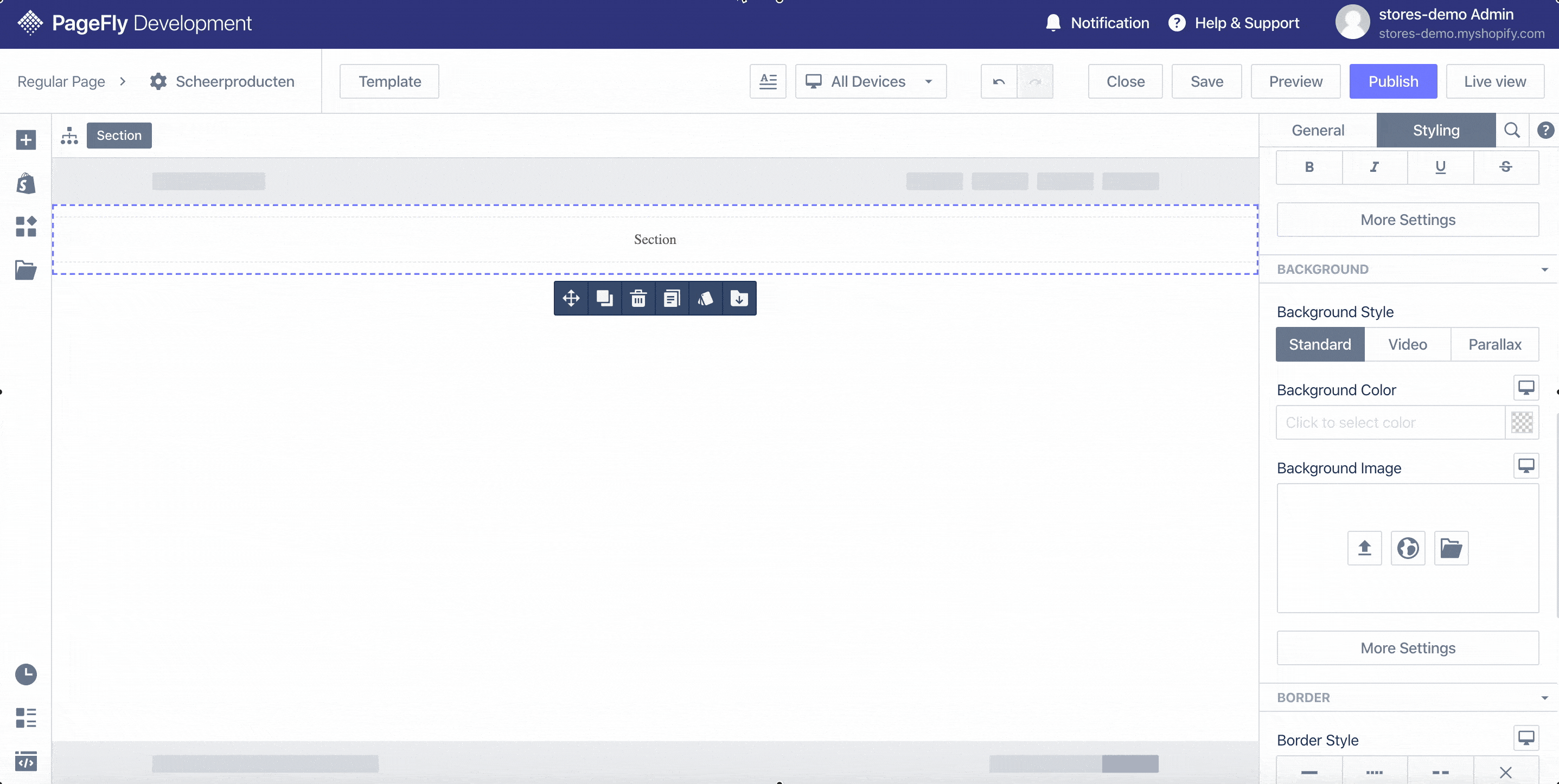 In case you want to set a full-width section with a background image, you can refer to this article for more details.
Once you have selected a background image, the More Settings button will provide you 4 more choices to configure the background image:
Video style
You can paste the URL of the video from Youtube, Vimeo, or MP4 video here. Let's take a look at the example: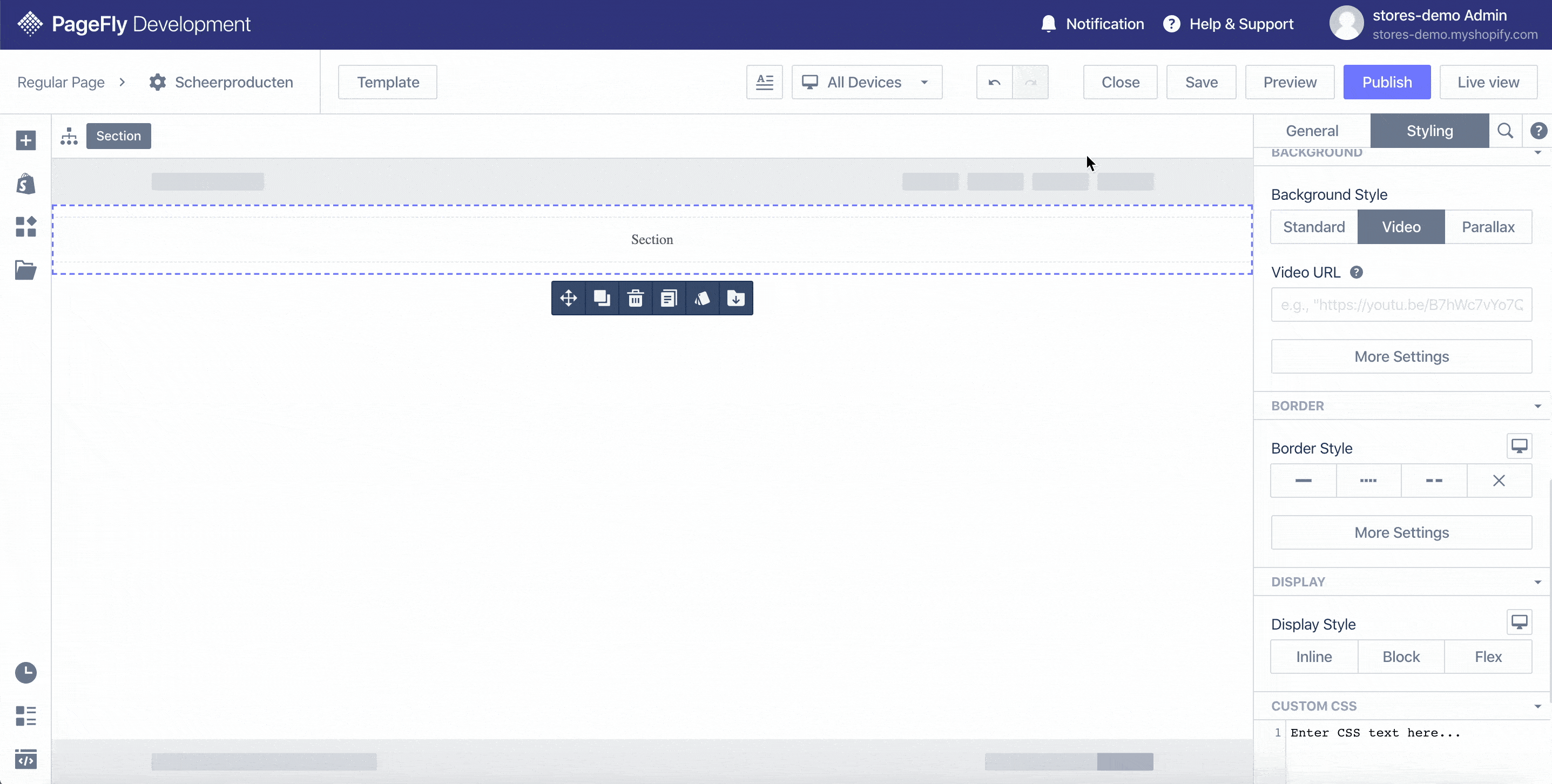 Once you have selected a background video, the More Settings button lets you choose the Overlay color for the background video: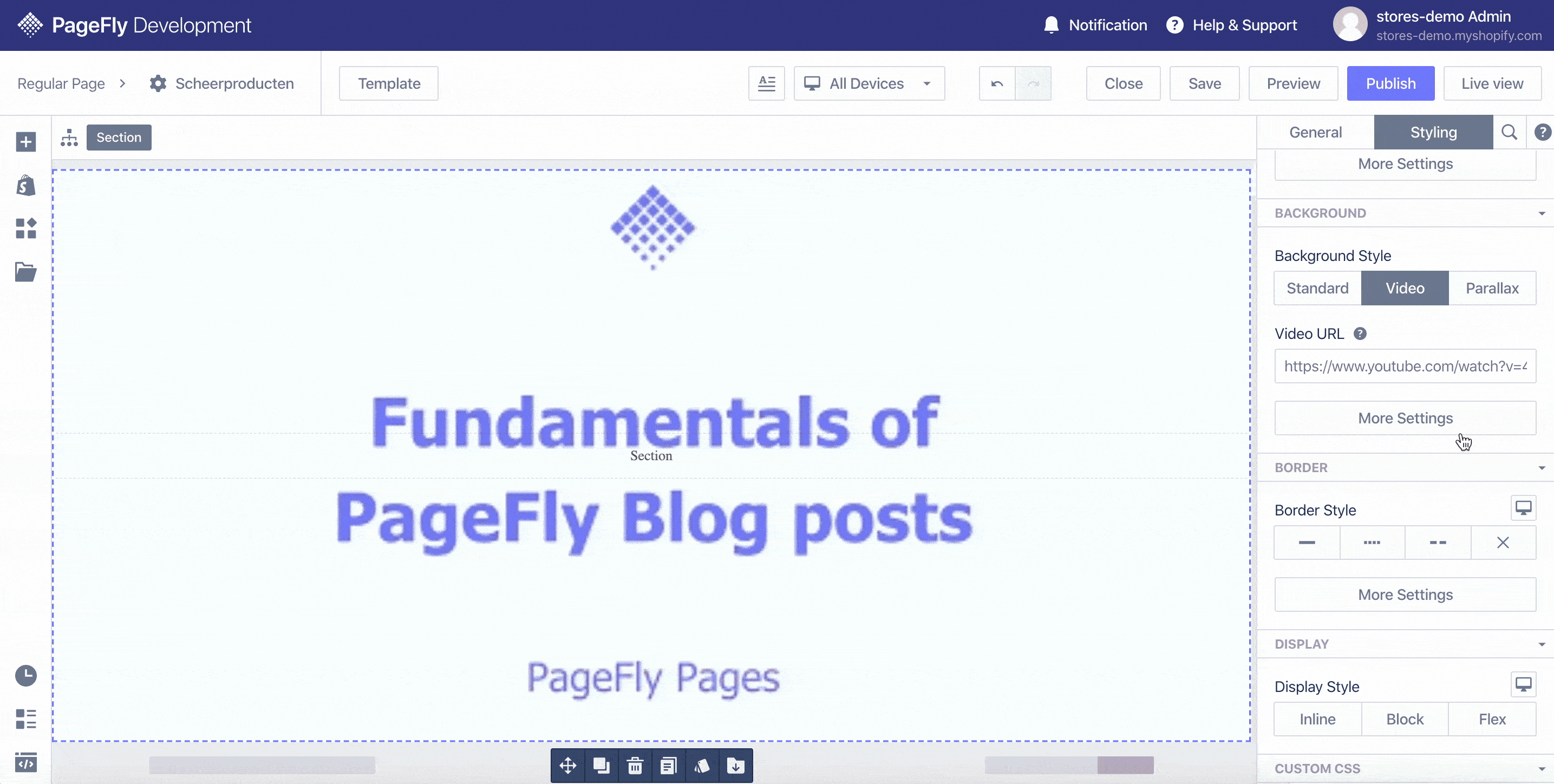 Parallax effect
You can check this article to know details about how to use the parallax effect for a section.
Border
You can the element's border styling via Border Style and Border Color.
You can see the illustration with the Solid border style and red border color below.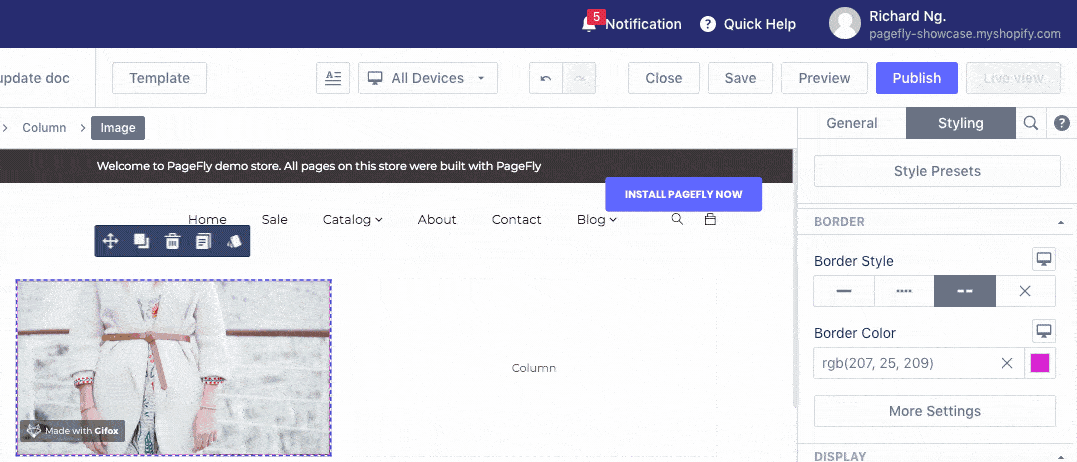 The More Settings button gives you 2 other choices to adjust the Border Width and Border Radius. In the example below, the Border Width is set to 10 px for all sides and the Border Radius is set up 40 px for 4 sides.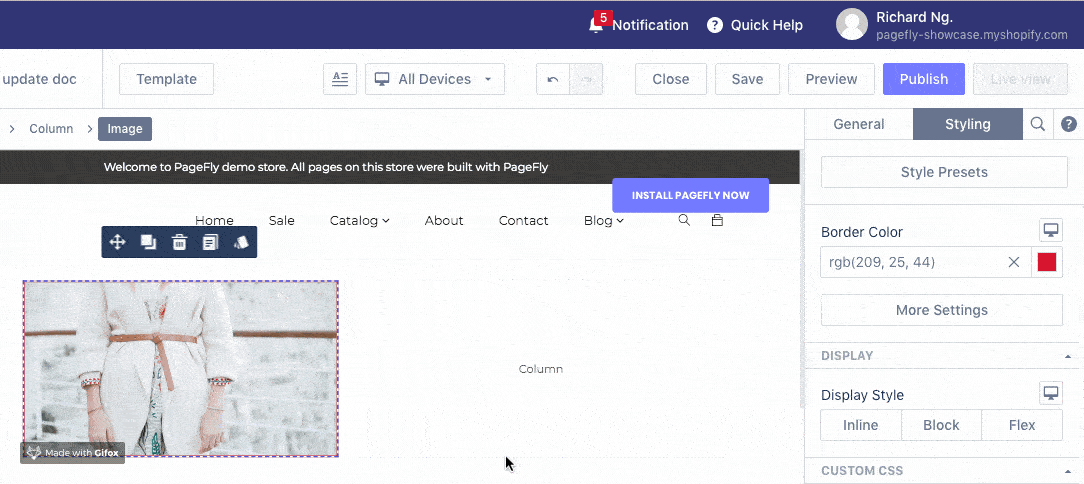 Display
Manage the element arrangement via CSS display options:
Read more:
Custom CSS
All the set up you made for the element will be displayed in the CUSTOM CSS parameter as per the image below.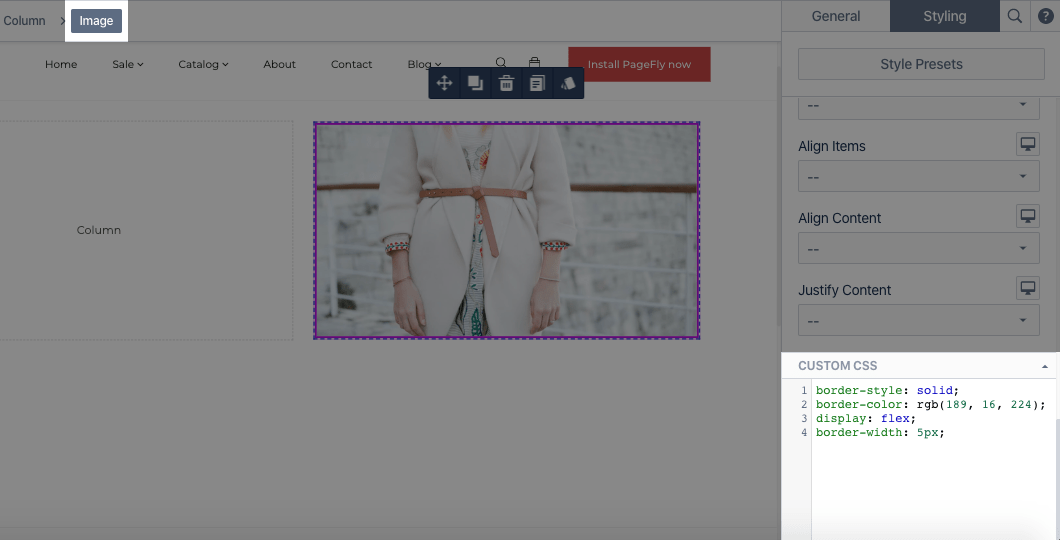 You can edit the CSS code and all the changes will be applied in your page editor.
Style presets
PageFly provides pre-made style presets that allow you to quickly have styling configured.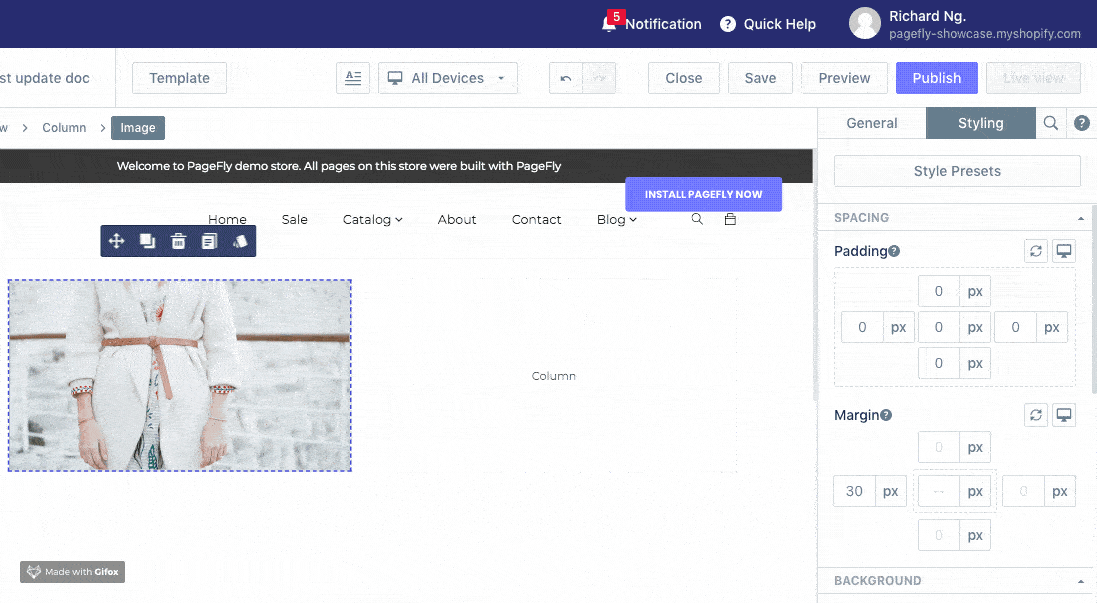 Currently, this feature is available only for some elements, but in the near future, we will update style presets for all elements.
Device-specific settings
All element style settings can be configured once for all devices as well as specifically for individual devices like Laptop, Tablet or Mobile. To edit the styling for the specific device just use the Device Switcher to switch editing mode to target device and adjust style settings for it.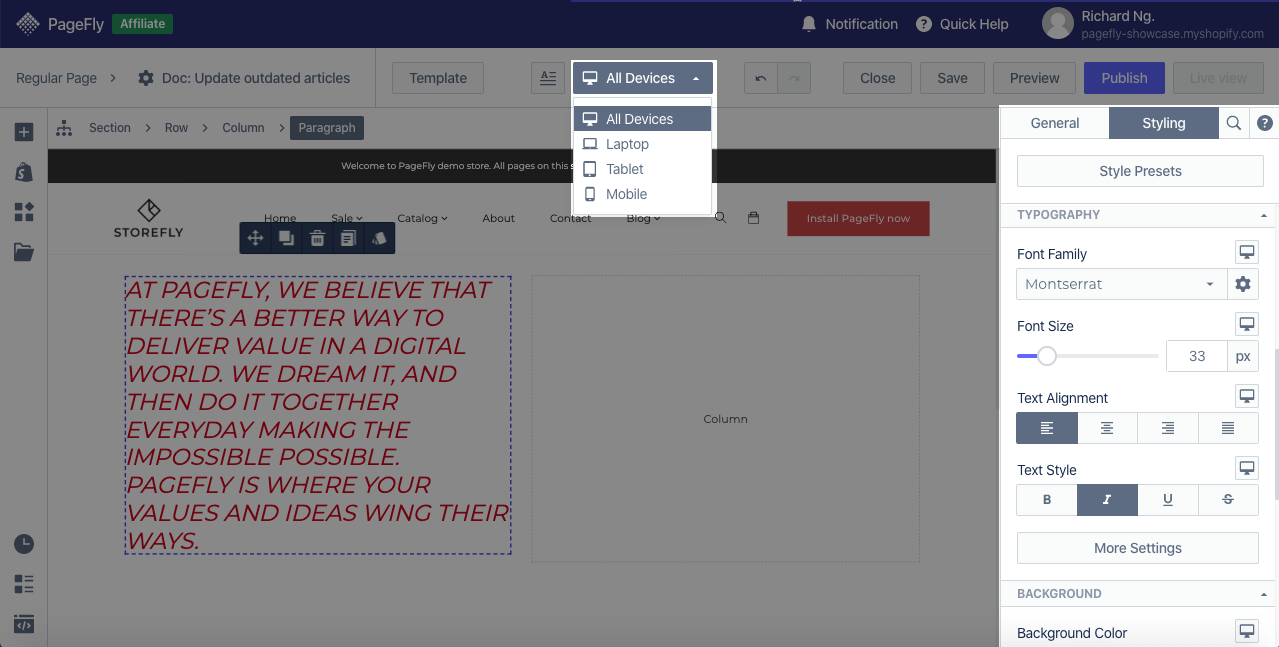 Note: Parameter configured in "All Devices" will have effects on all devices and automatically works correctly. Only in rare cases will you have to do the configuration for specific devices.
You can check the video to know how to adjust spacing and align element