In this article, you will learn about the Heading element and how to use it.
About Heading element
The Heading element can present a content title to catch the attention of customers in order to increase your conversion rate. You can use the Heading element to display important ideas, to mark product sections or to introduce big sales, etc.
Access the Heading element
Step 1: Click on the Plus icon which is the Add element function
Step 2: Click on the Heading element in the dropdown menu
Step 3: Drag and drop the element you want into the page editor and then start using it.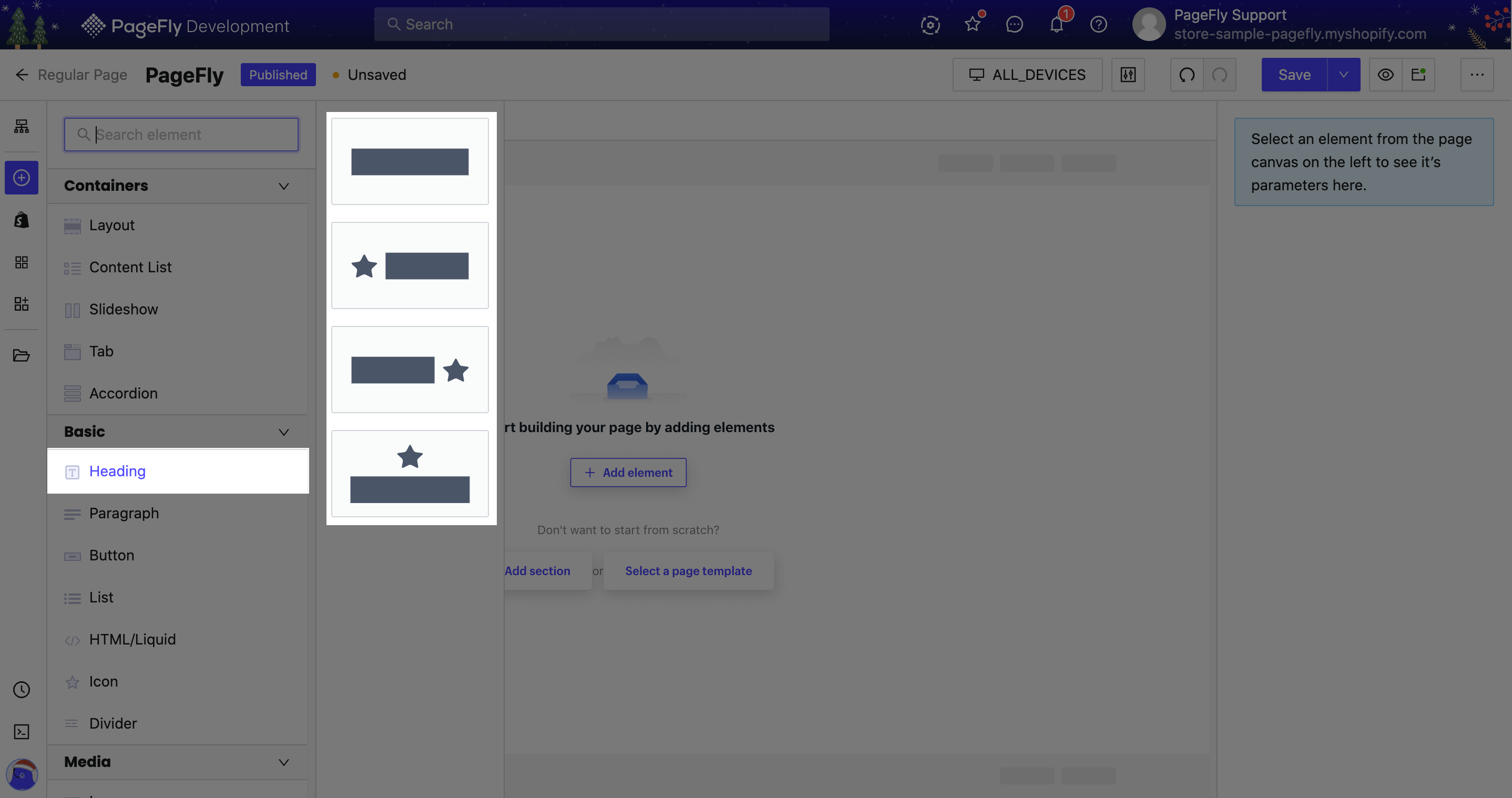 Heading element comes with some variations (with text, with/without icons) covering most needs. But we will continue to add more variations to help you save time.
Drag a variation to the layout and see how it can be configured.
Heading element configuration
The Heading element comes with various parameters for you to tackle to create a high-converting heading for the page.
Select the element in the layout to see its parameters.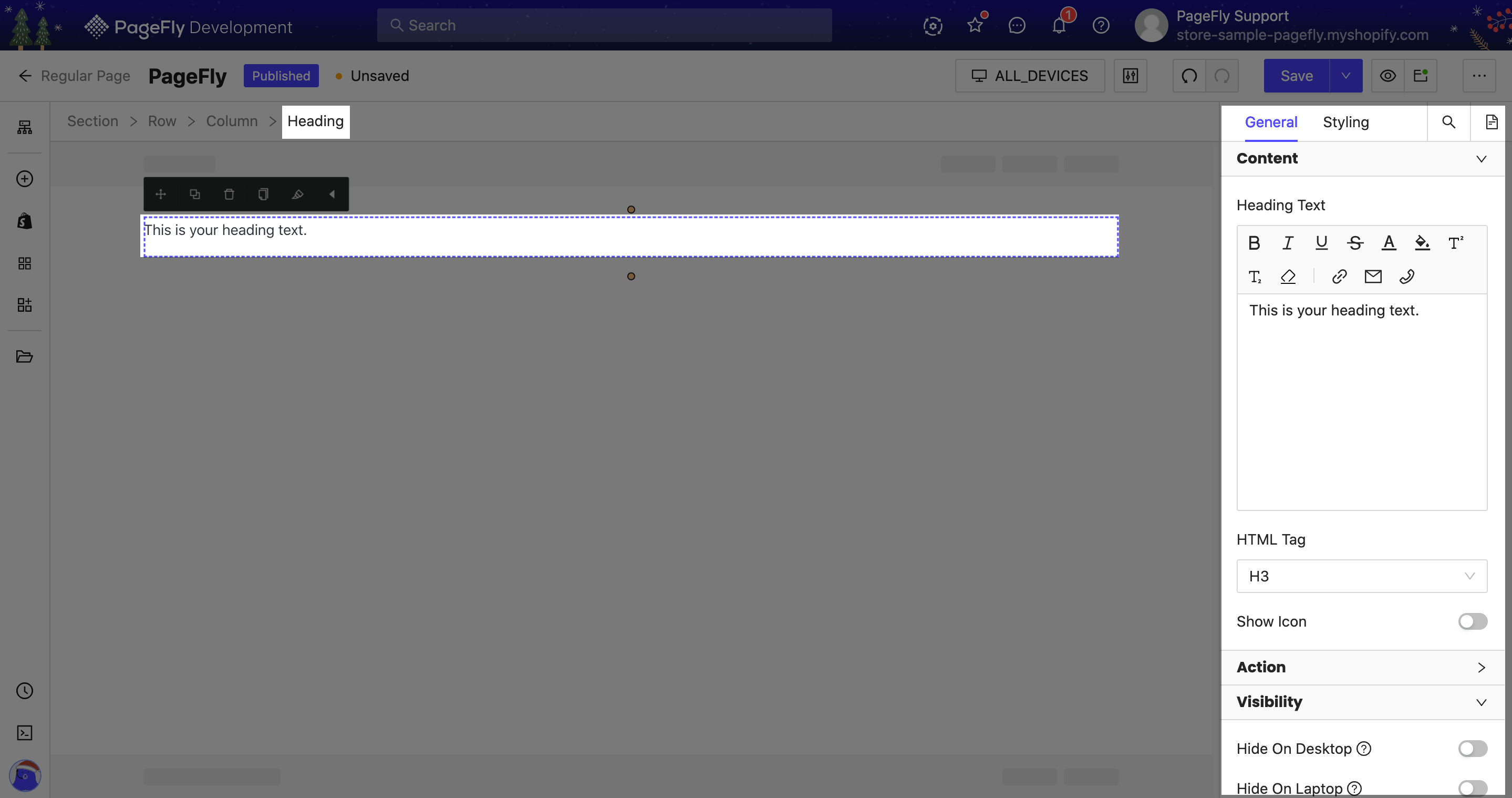 The parameters in the General and Styling tabs are specific for this element. Read about them in this article.
General configuration
CONTENT
Heading Text: Insert and style the content of the heading
HTML Tag: Select the heading tag for your text. (from H1 as largest to H6 as smallest)
Icon: 

Show icon: Choose to show or hide icon

Icon Vertical Alignment: This parameter only shows when the Show Icon parameter is turned on.
There are 2 options: 

ACTION
You can read more about the ACTION parameter here.
TRACKING
PageFly events provide a general view of the page's performances. You can read more here

Google Analytics event to your GA account. You can find out how to set it up here.

Facebook Pixel when a customer clicks on the element. You can read more here.
You can get further information about ATTRIBUTES, VISIBILITY, ANIMATION parameters here
Styling configuration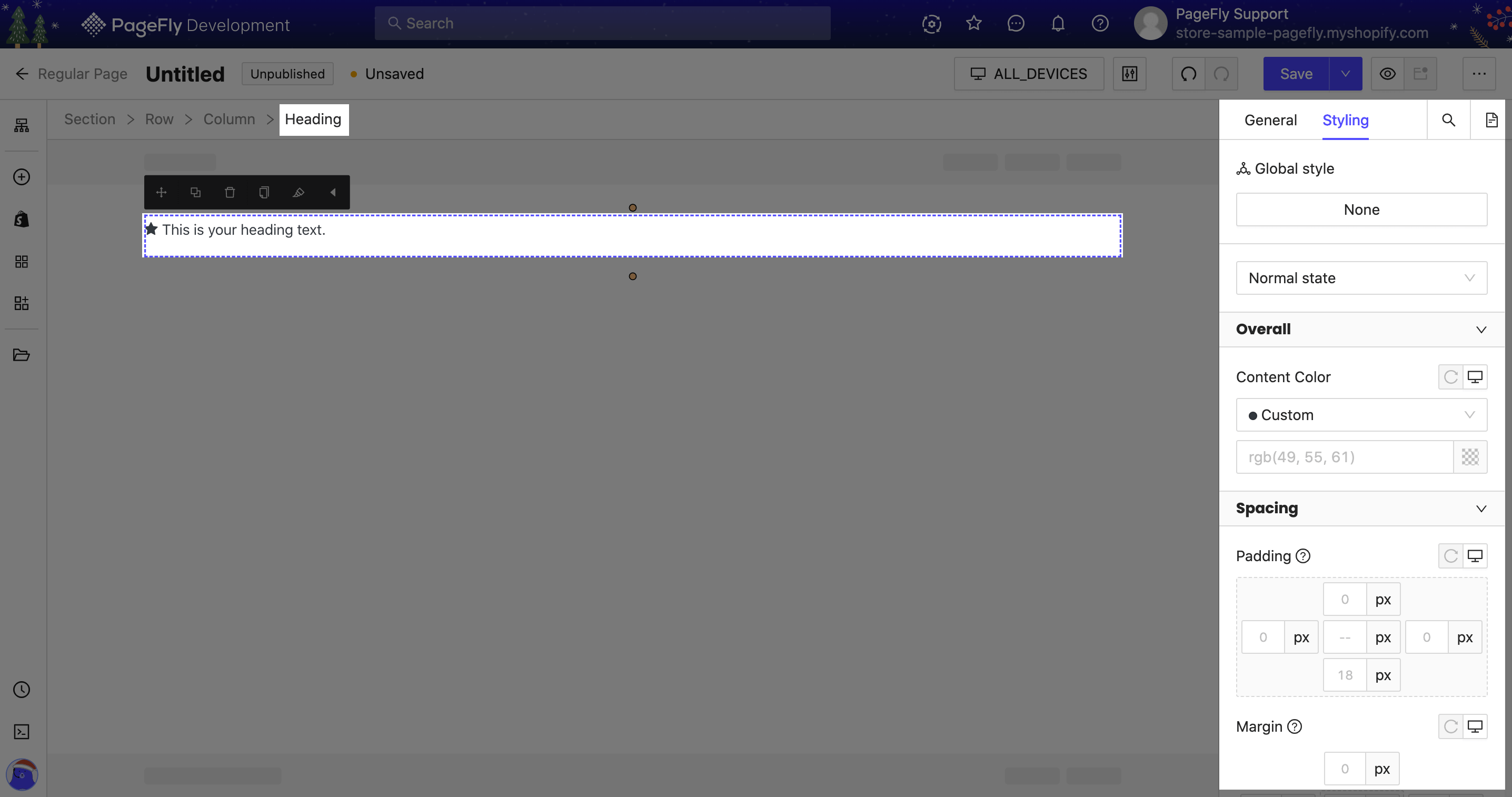 You can check more information about the Styling tab here
You can consult this video about custom fonts in PageFly pages