In this article, you will learn how to hide the header and footer on the regular, home, collection, product, and blog post pages (except the password page) created with PageFly.
Don't have PageFly yet? You can install PageFly Page Builder for Free here.
By default, the header and footer come with the Shopify theme that you use. You can hide them by opening the Page Settings modal. You can hide the header and footer in the Page Settings modal of the PageFly editor.
In the PageFly editor, choose the Page Title in the Menu bar to open the Page Settings modal as per the image below.

When the Page Settings modal appears, scroll down to the Header and Footer section.
Choose Hide
Then click the Save button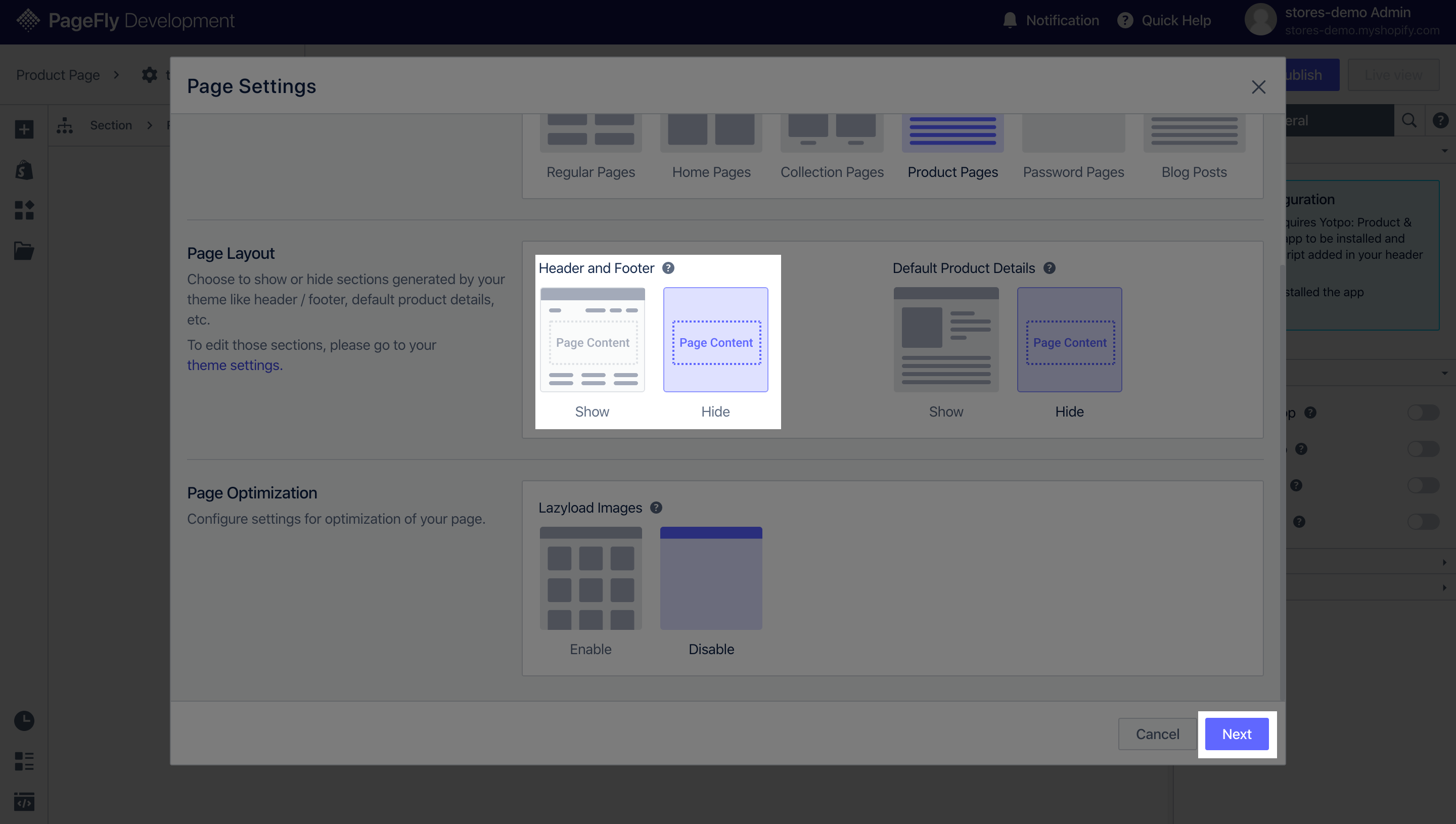 Then this setting is automatically saved. Click the Publish button to see the result.
You cannot edit the header/ footer with PageFly. This needs to be customized in the Shopify admin: Shopify admin > Online Store > Themes > Customize.
For better understanding, you can contact the PageFly Support Team via the Live chat.
You can watch this video: