You can use this function to export a page from a store and import it to other stores which use PageFly.
In this article, you'll learn how to export and import PageFly pages in .pagefly format to be used in different stores.
It means that you can export PageFly pages from a store and then import them to other stores. This helps you to save loads of time for building and redesigning your pages.
You can check this video tutorial about importing/exporting pages in PageFly:
1. How to Export PageFly page(s)
1.1. Step 1
On the PageFly dashboard, click on the page type you want to export page(s)
1.1. Step 2
You can also export multiple pages at a time by clicking the Export button, and then we see 3 different options:
All pages: By choosing this option, you will export all PageFly pages of your store.
All selected pages: You can choose pages selectively by clicking on each of them.
All filtered of page(s): You can export all pages listed in the filtered result in the filter bar.
1.3. Step 3
There is a notification shown: Images used in the page will NOT be exported. You will need to download images and then upload them individually via Image Manager in the destination page.
Choose "I understand that images will not be exported."
1.4. Step 4
Click on the Export button.
Please NOTE that your exported files will be in format .pagefly to recognize easily.
When you export multiple pages, these pages are all in one zip file that will be downloaded to your computer.
2. How to import PageFly page(s)
You can easily import pages by clicking the "Import" button on the page listing and following these step:
2.1. Step 1
Click on the Import button (next to the Export button)
2.2. Step 2
Select a .pagefly file to upload. Multiple pages can be imported.
It's only possible to import files once they are in .pagefly format.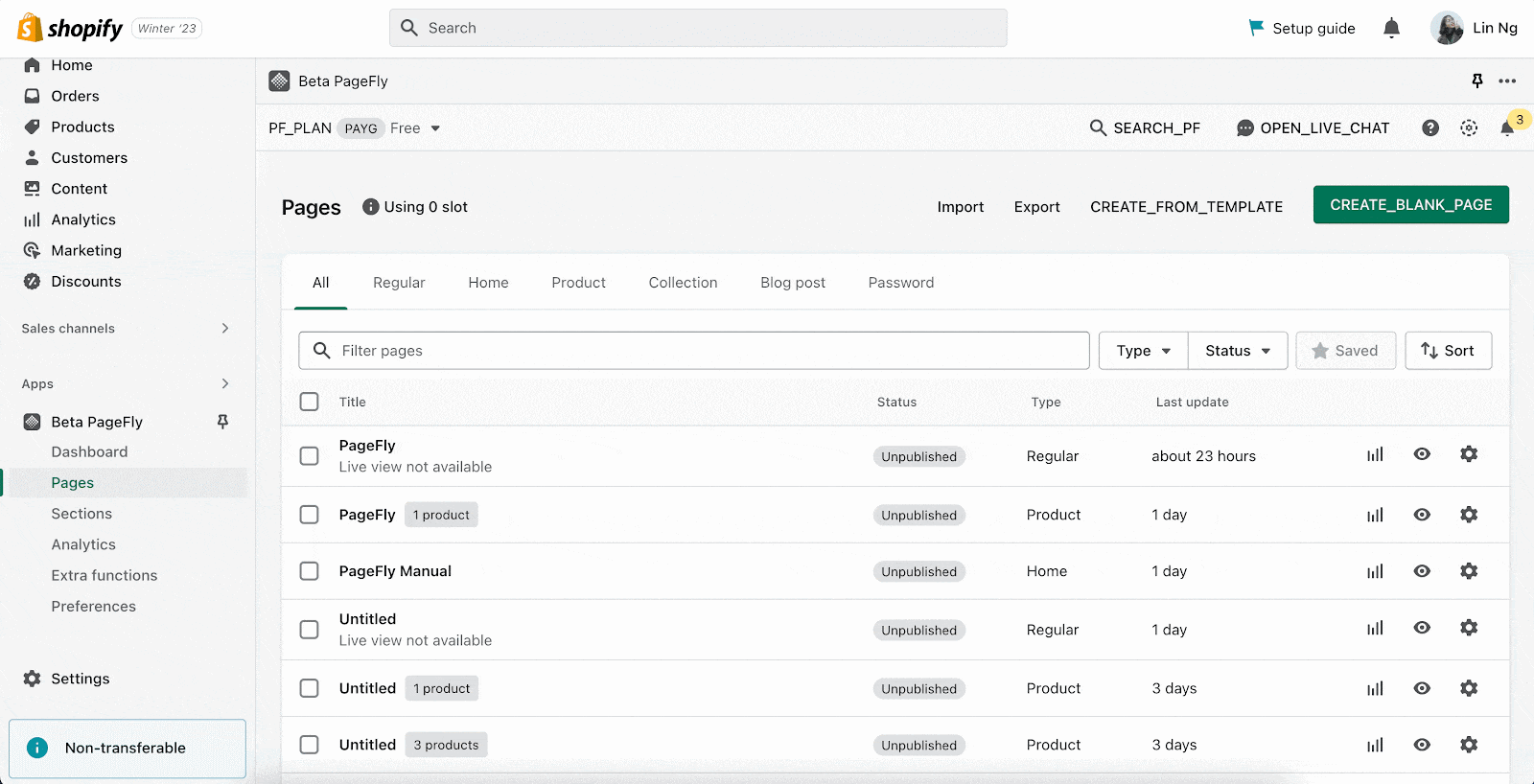 3. How to import/export section(s)
You can also export or import your PageFly sections so they can be used for multiple different stores.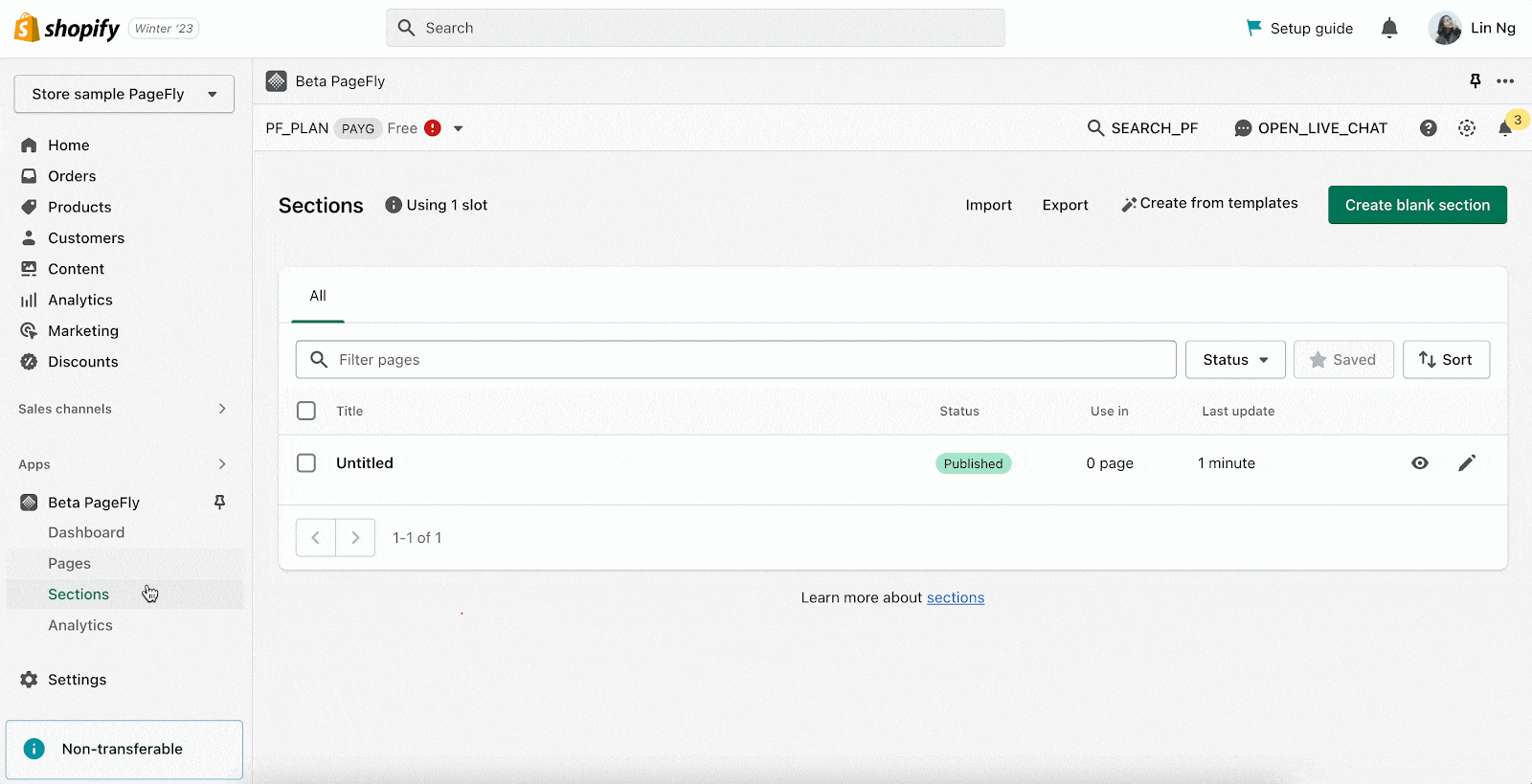 4. Video Tutorials
Unlock the potential of imagery for mobile-friendly Shopify pages with our powerful video tutorial: