In this article, you will learn how to create a password page with PageFly.
While preparing to launch your business, you can use a password page as a coming soon page to inform your customers that they can wait for your new products/ collections or any sales campaigns of your store.
You can check this video tutorial:
Activate Shopify password
Before creating a new password page, you need to activate your Shopify password
Step 1: Go to Shopify admin > Online Store > Preferences
Step 2: Scroll down to the Password Protection section, enable your store's password
Step 3: Save the change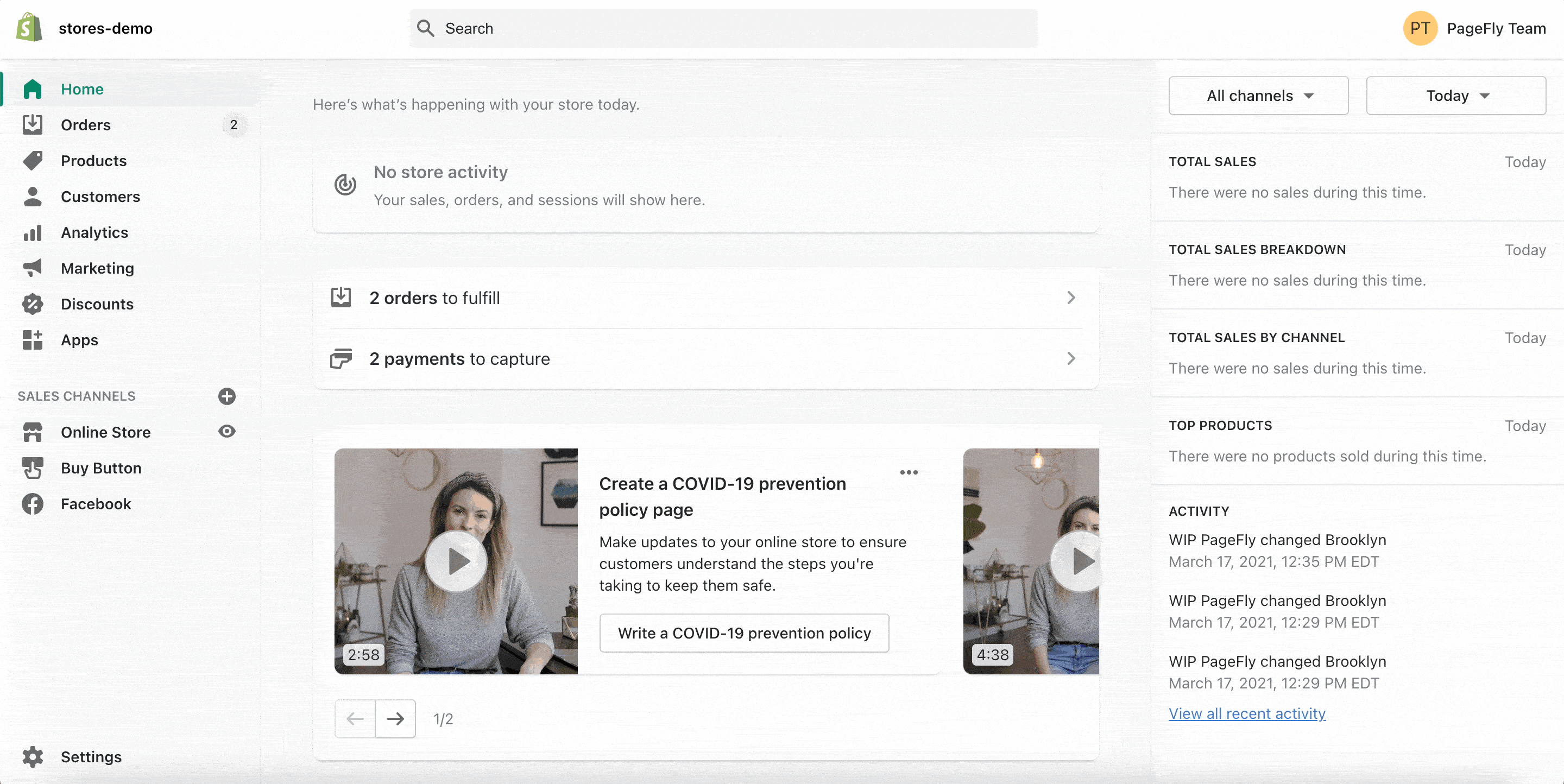 Create a password page from a template
Step 1: In the PageFly dashboard, click on the Password Pages page type
Step 2: Click on the Create a new page from templates
Step 3: In the Page Template library, choose the Password Page in the Page type. There are 3 templates for you to choose: Ortus, Decursus, and Under Construction. In this example, we choose Ortus.
Step 4: Click on the Select this template button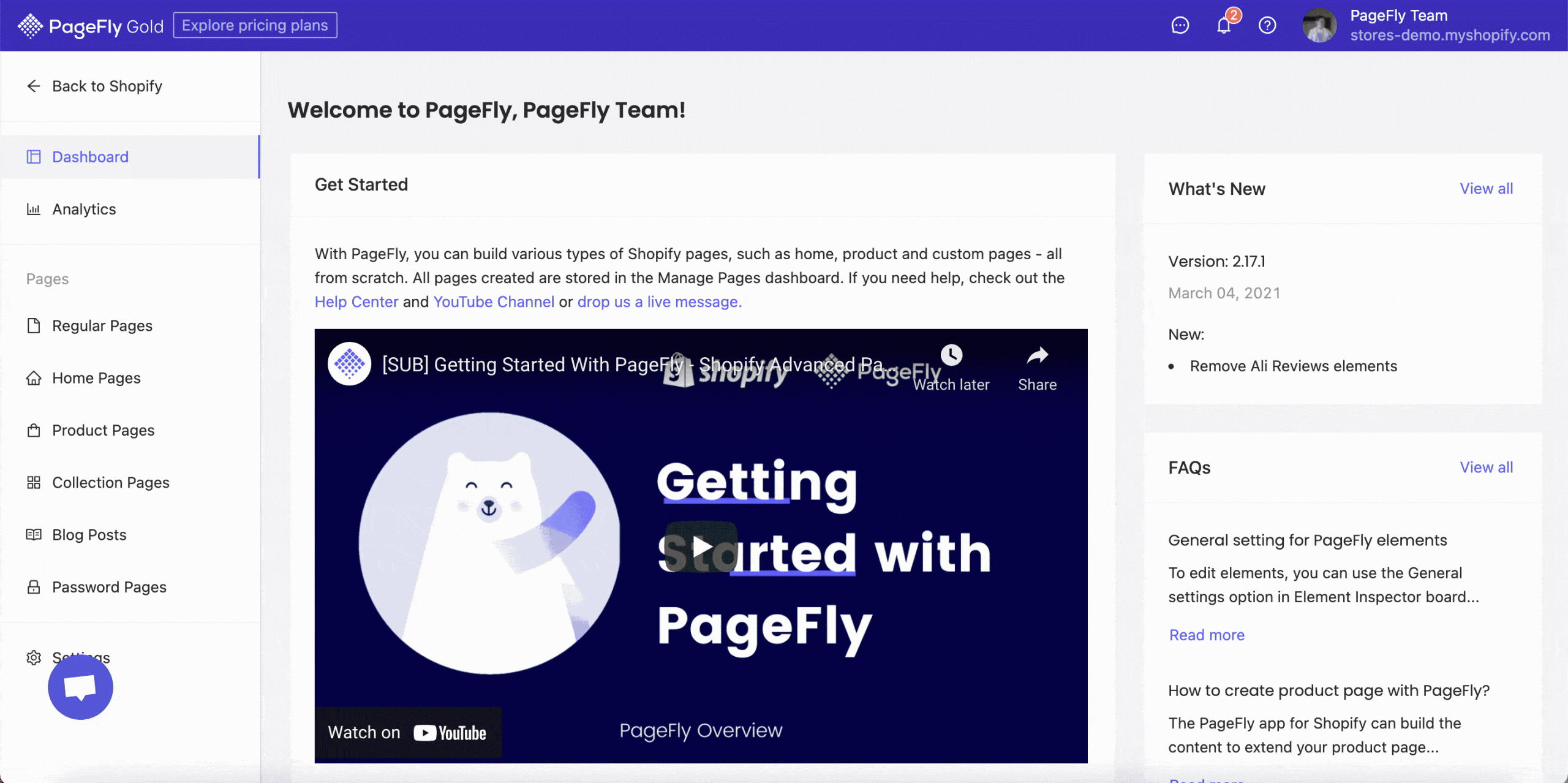 Customize the password page
After choosing a template, the page editor will be like this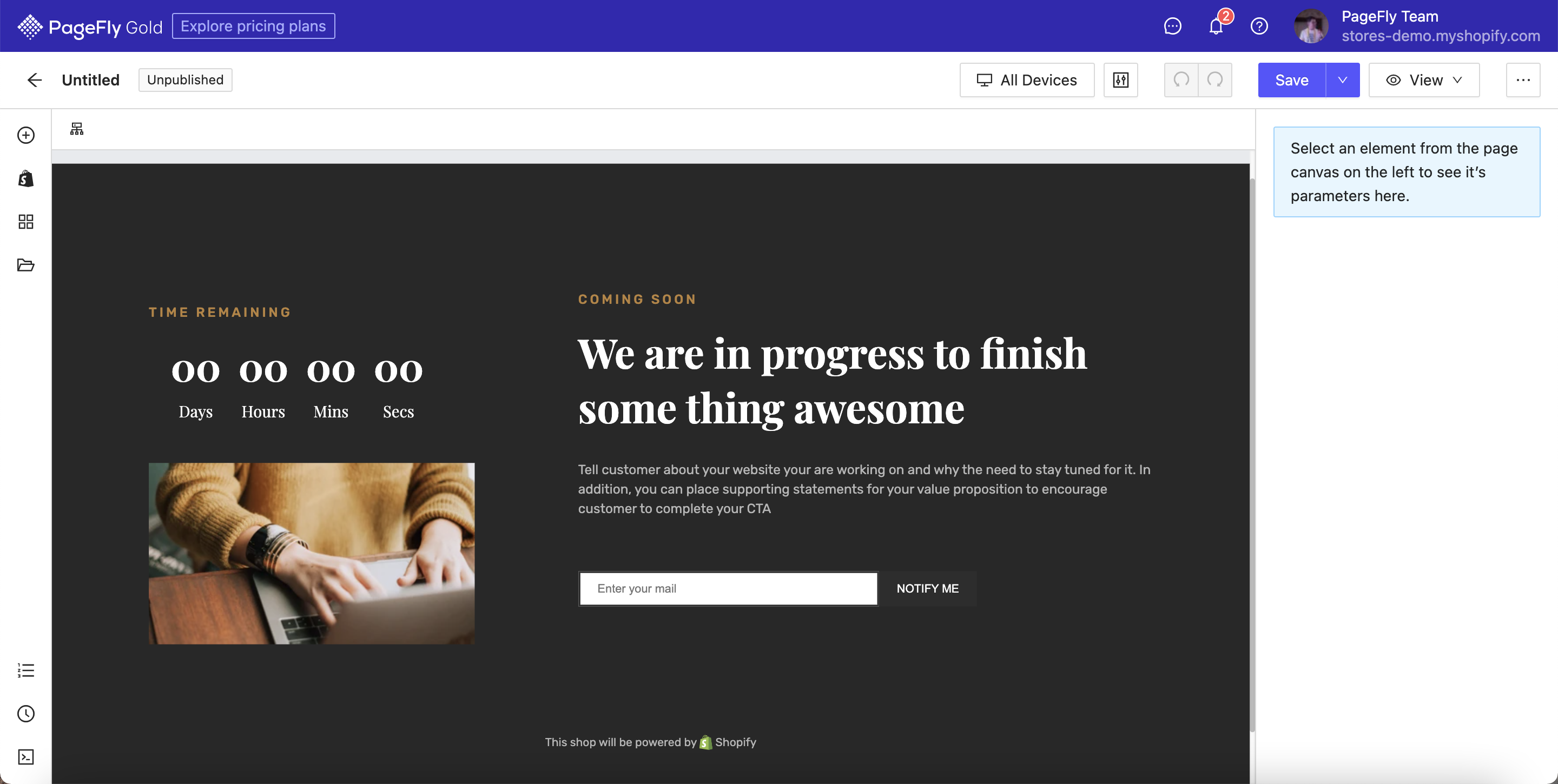 Change the announcement text
Here we have "We are in progress to finish something awesome", click on it to customize.
Step 1: In the General tab, change the content in the Heading Text box
Step 2: Switch to the Styling tab, scroll down to the Typography parameter, change the font family for the text to Poppins font in the Font Family dropdown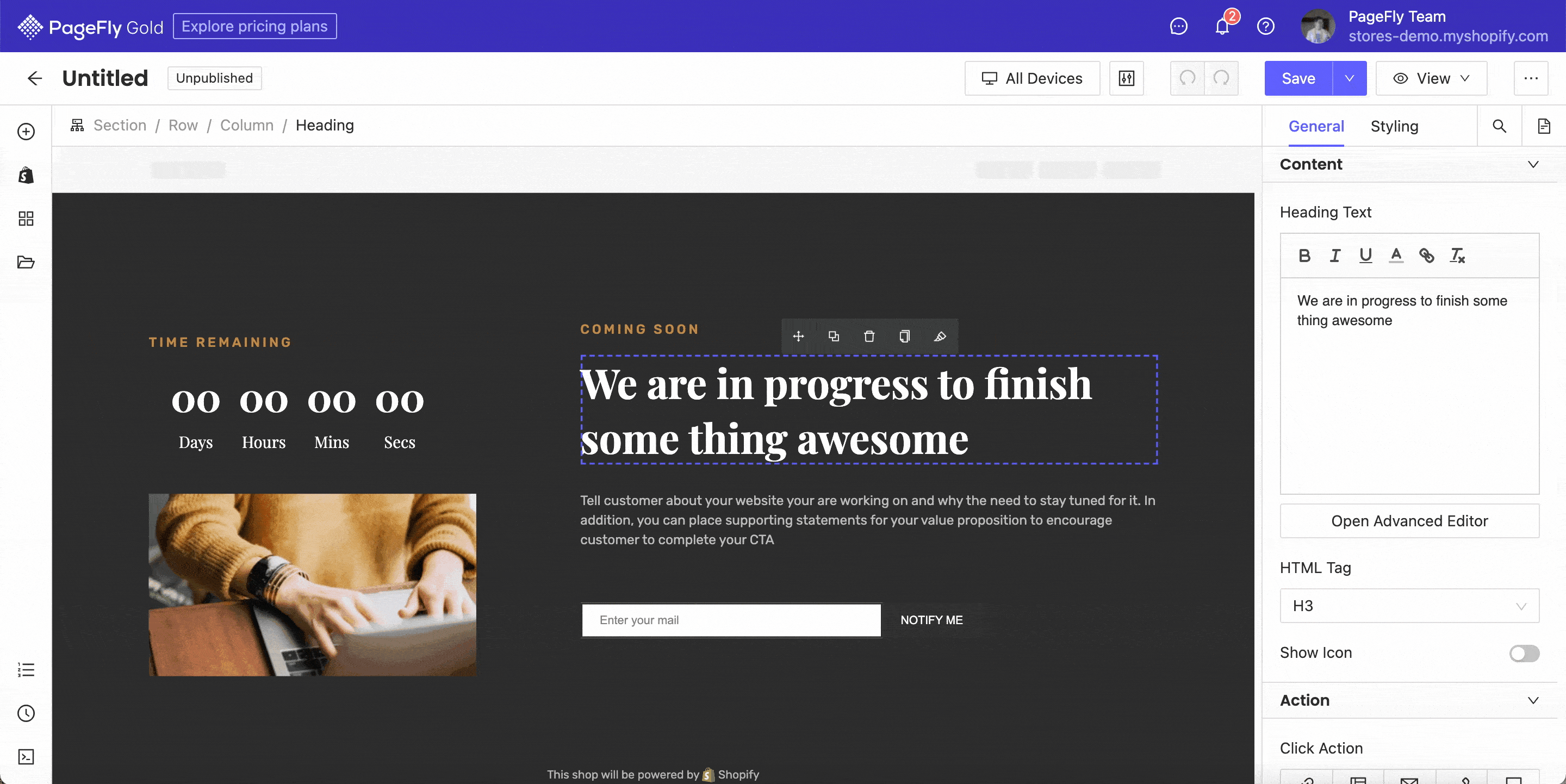 Change the Countdown timer
Step 1: Click on the Countdown Timer
Step 2: In the General tab, choose the time you want the countdown to end in the End Time option.
Step 3: Click in the More Settings and enable Set Full Width for the Countdown.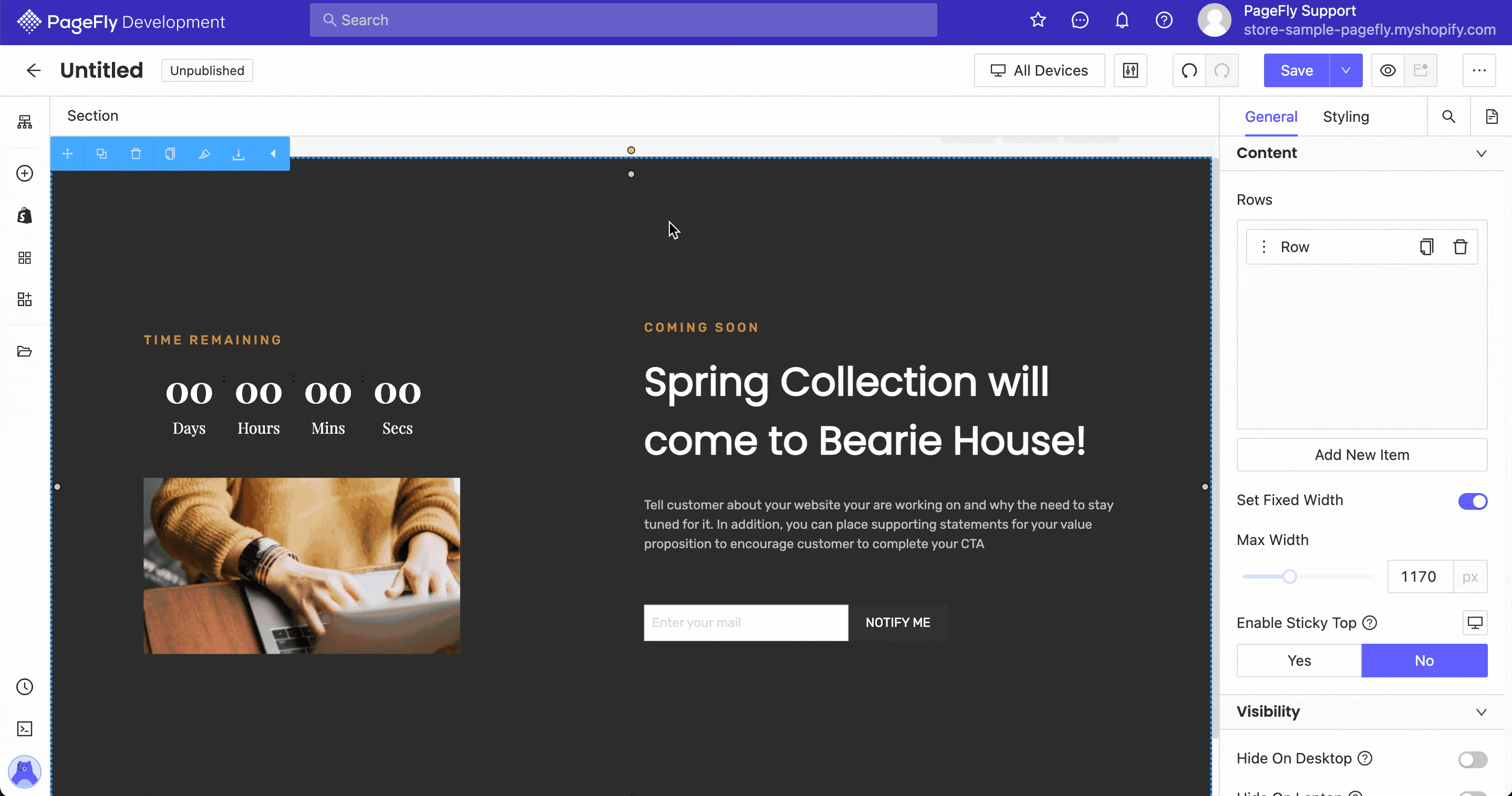 Change the Background section
Step 1: Click on the Section
Step 2: In the Styling tab, scroll down to the Background parameter and change the background in the Background Image option.
Step 3: Click on the More Settings button to choose Background Position and Background Size for the image. Here we choose the Center position and Cover size.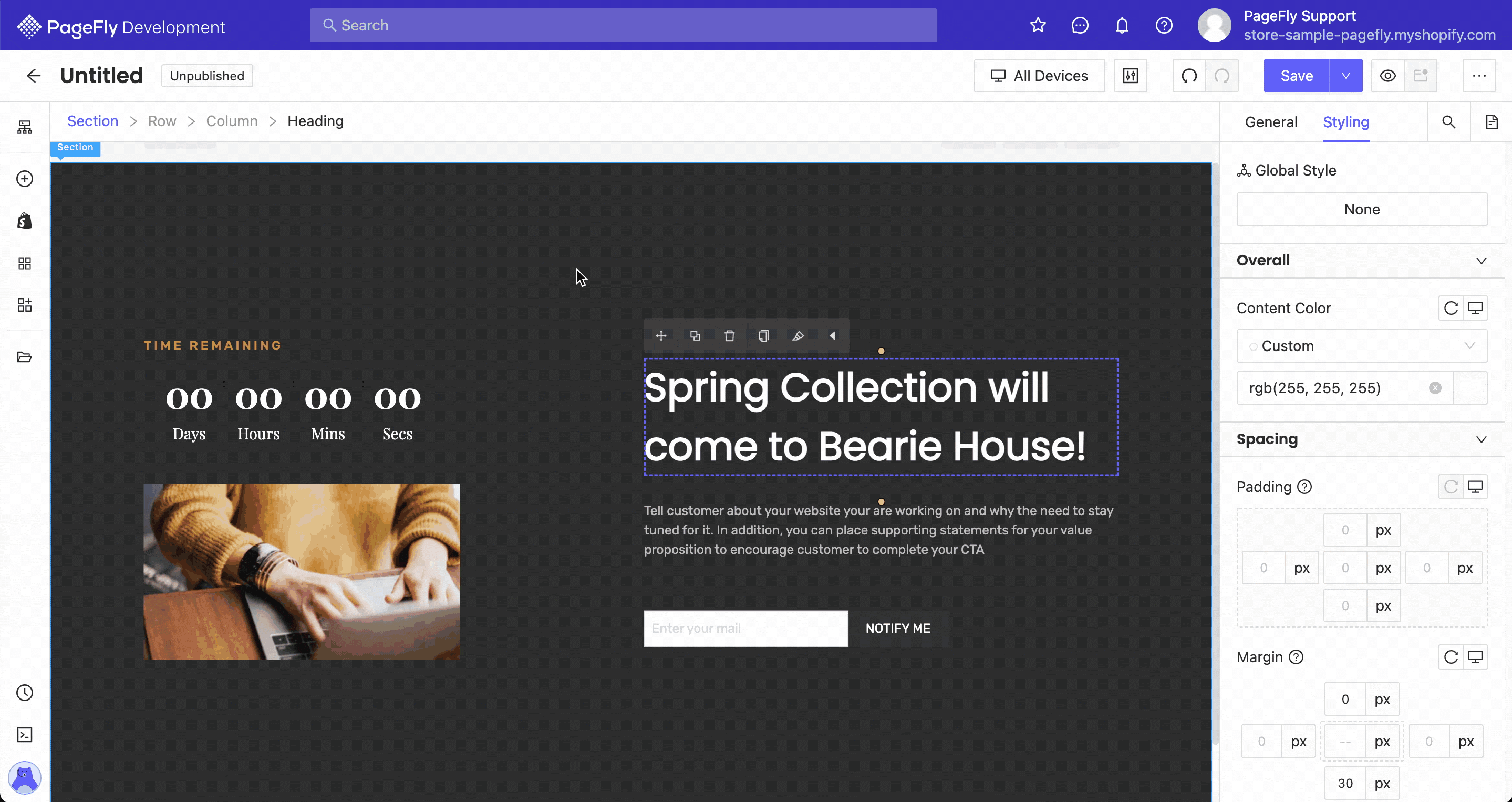 Save the settings and publish the page
Step 1: Click on the 3 dots icon on the right screen to open the Page Settings
Step 2: In the Page Details, change the name for the page in the Page Title
Step 3: Enable the Storefront Password
Step 4: Click the Save button
Step 5: Click on the Publish button and view the page in the live view