In this article, you will learn about the Saved Section feature to save you hours of design work. It lets you save a section and re-use it on other pages.
How to save a section on a PageFly page
Step 1: Choose a section you want to save it
Step 2: In the Element Toolbar (after you choose a section, it shows up), click on the last icon which is the Save section to library
Step 3: Name for a section, in this case, we name "Case Hero Banner"
Step 4: Click on the Save button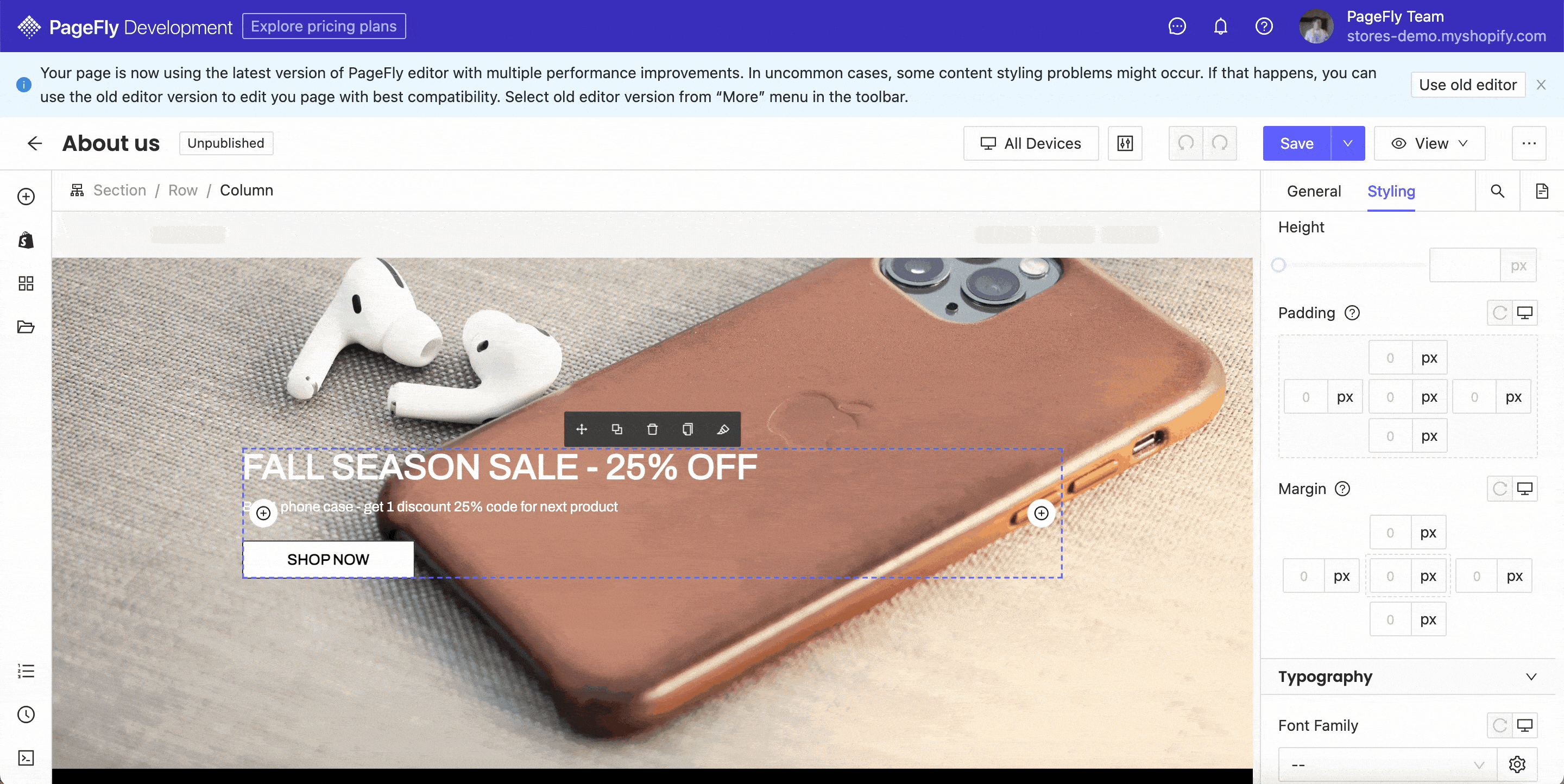 Access the saved section
After you successfully save a section, we will go to the Library to use it
Step 1: In the Element Catalog, click on the Add section icon to open the Library
Step 2: Click the All Sections option, you can see all the sections you save before
Step 3: Drag and drop a section you want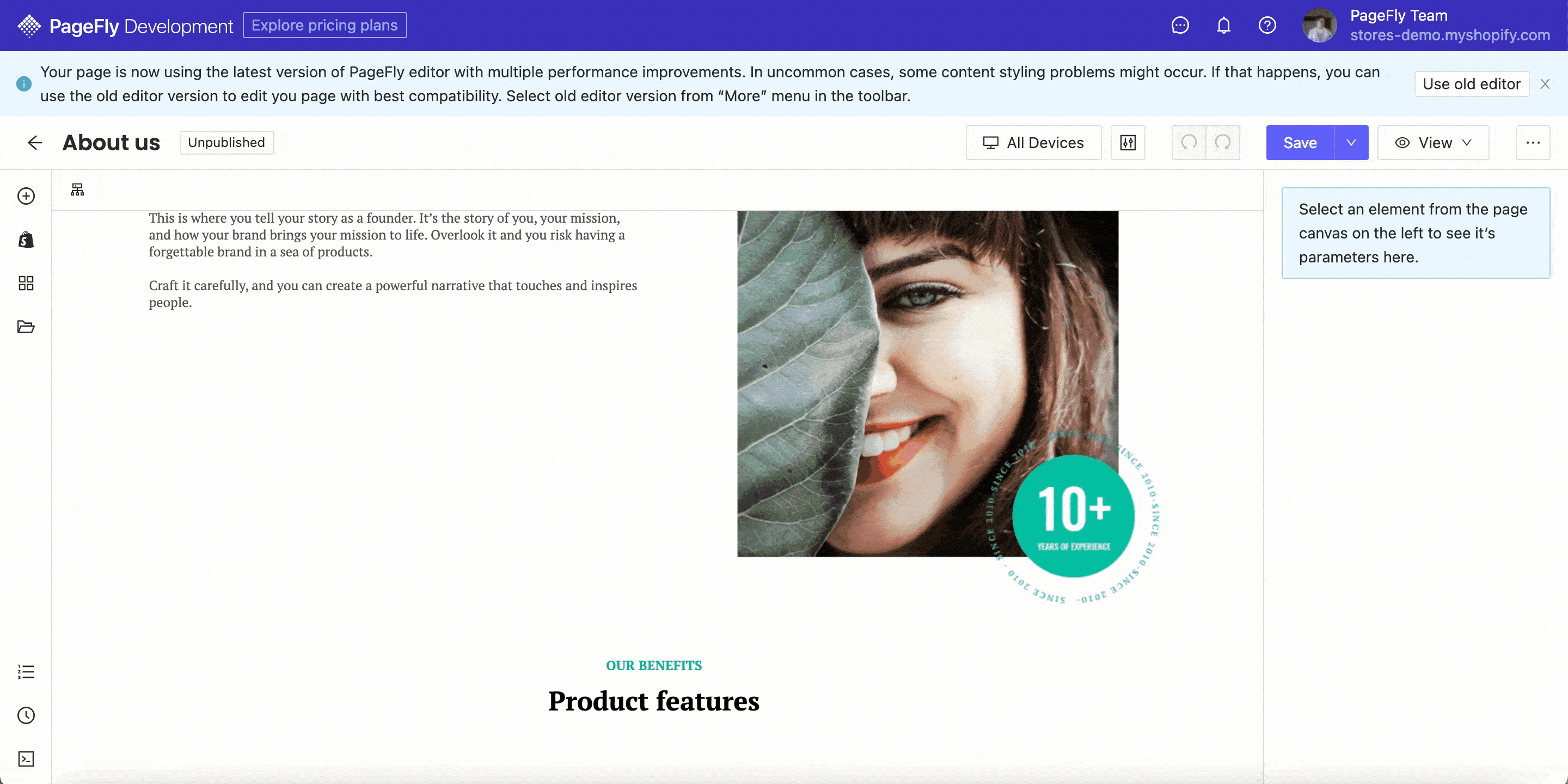 You can watch this video
Note
There is a limitation on the number of saved sections you can use depending on the pricing plan.