In this article, you will learn about PageFly's pre-designed templates. The app comes with 90+ templates in a huge variety, including homepage, landing pages, product pages, blog pages, and more that you can easily adapt to fit your needs.
Install PageFly for Free here to use any templates.
You can check more details in the video tutorial below.
How to access the Template Library
Step 1: Click on the 3 dots icon on the right screen to open the Page Template modal
Step 2: Choose the template you want
Step 3: Click on the Select this template
Step 4: Click on the I understand what I'm doing confirmation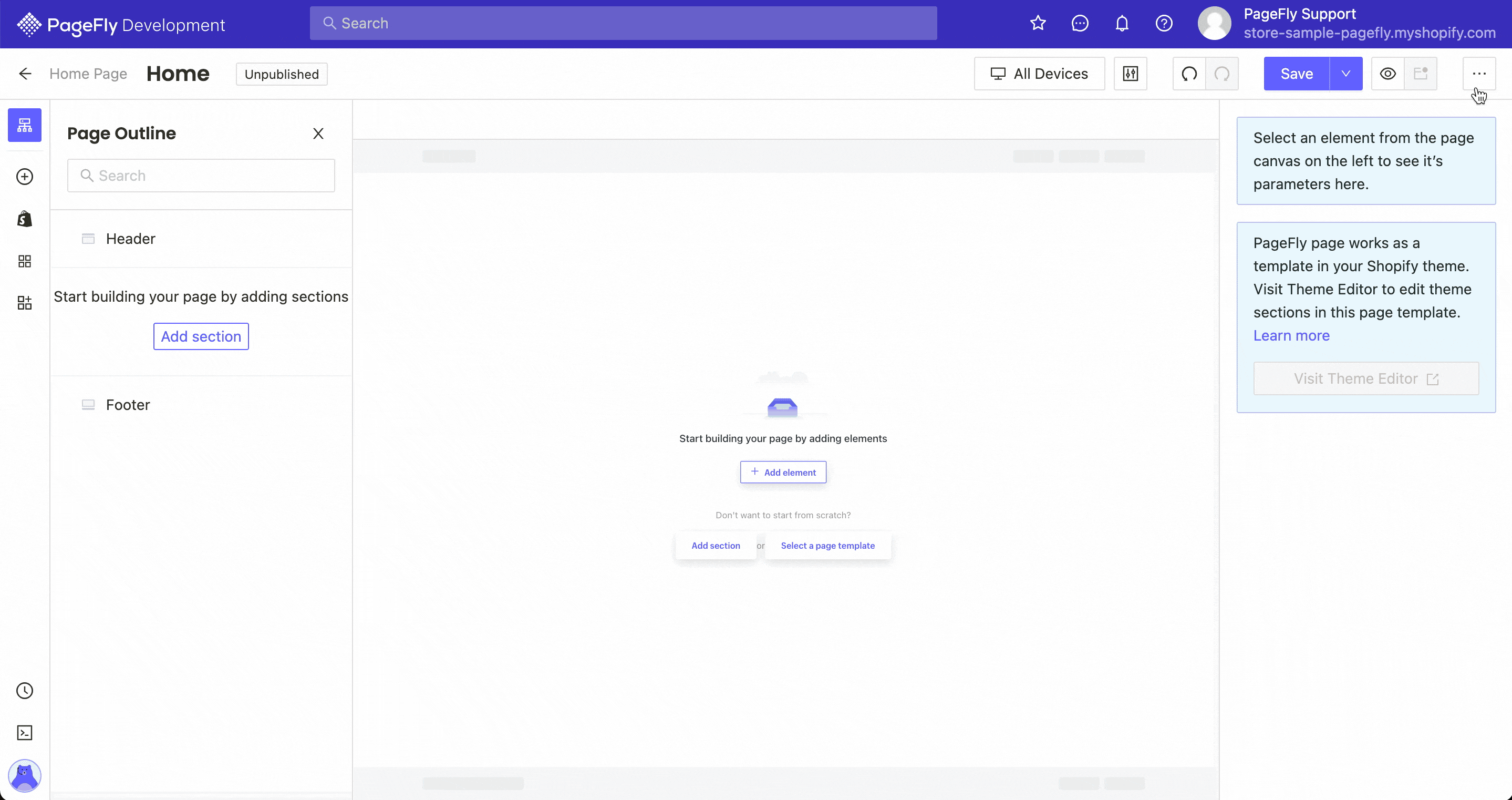 Check the PageFly templates library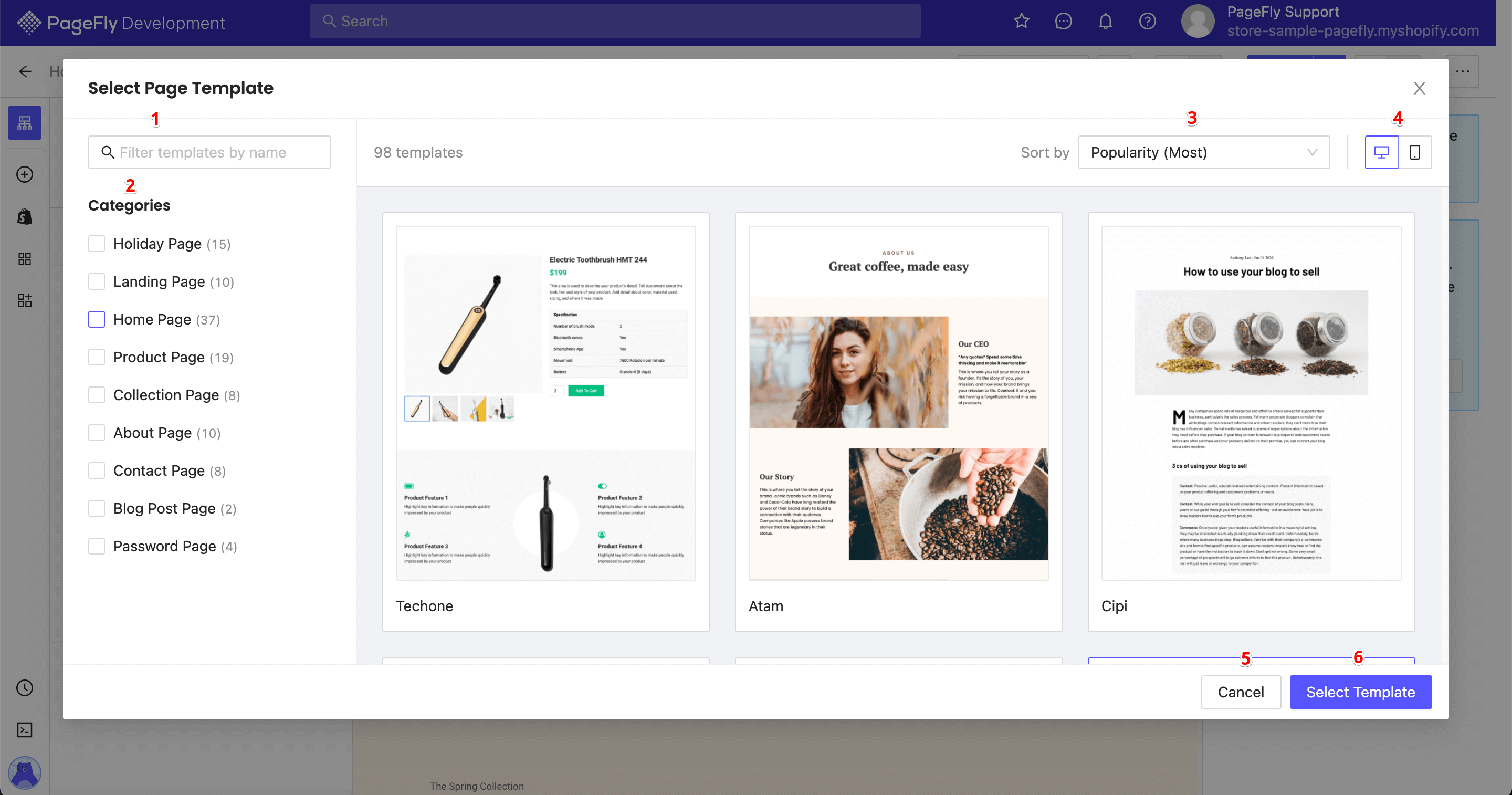 Search for templates: You can search the names of the templates here
Categories: 90+ templates are filtered by page types: Landing, home, collection, product, about, contact, password, FAQ & Policy pages
Sort by: Choose to sort templates by Update date or Popularity
Device preview: Choose the device you want to preview the template on. There are 2 options: desktop and mobile
Cancel: Click on this button if you don't want to choose a template
Select this template: Choose this button if you decide a template in the library.
Customize a template
Change the heading
Step 1: Click on the heading you want to change
Step 2: In the General tab, change the content in the Heading Text box.
Step 3: In the Styling tab, change the content color for the text. You can change the font family, font size and other stylings as well.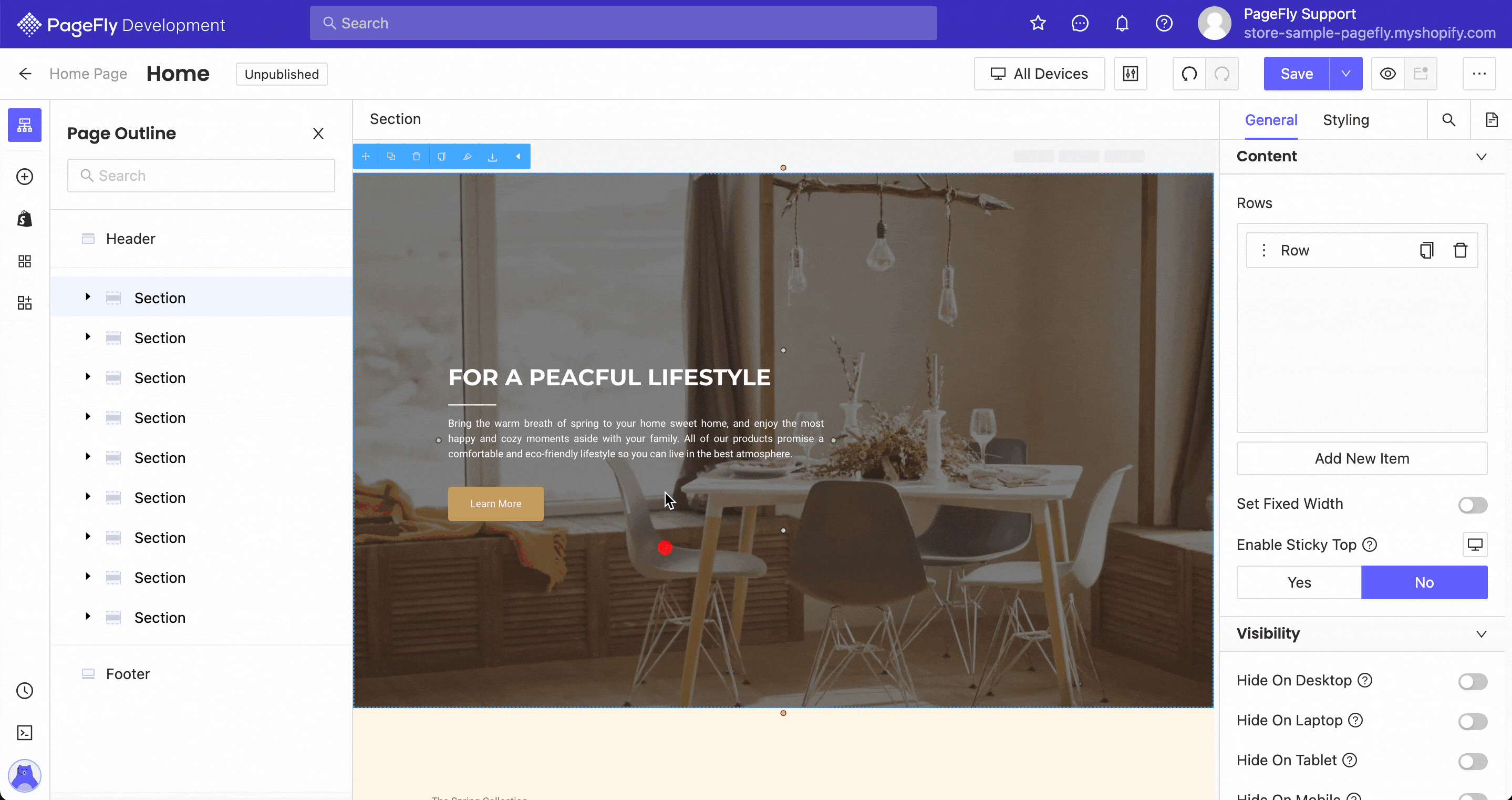 Choose a product list
In the General tab, choose a collection in the Custom Collection