In this article, you will learn about what will happen to your PageFly pages if you uninstall the app from your Shopify store. What will happen to your PageFly pages?
We'll be sorry to see you go. Were we missing a feature? Was it hard to use? We'd love to hear how we can improve! Just drop us a message here or feedback via Live Chat in PageFly app.
We also make a video about how to uninstall completely PageFly from your store, you can watch it here:
To uninstall PageFly app, go to Settings > Uninstall App > Uninstall PageFly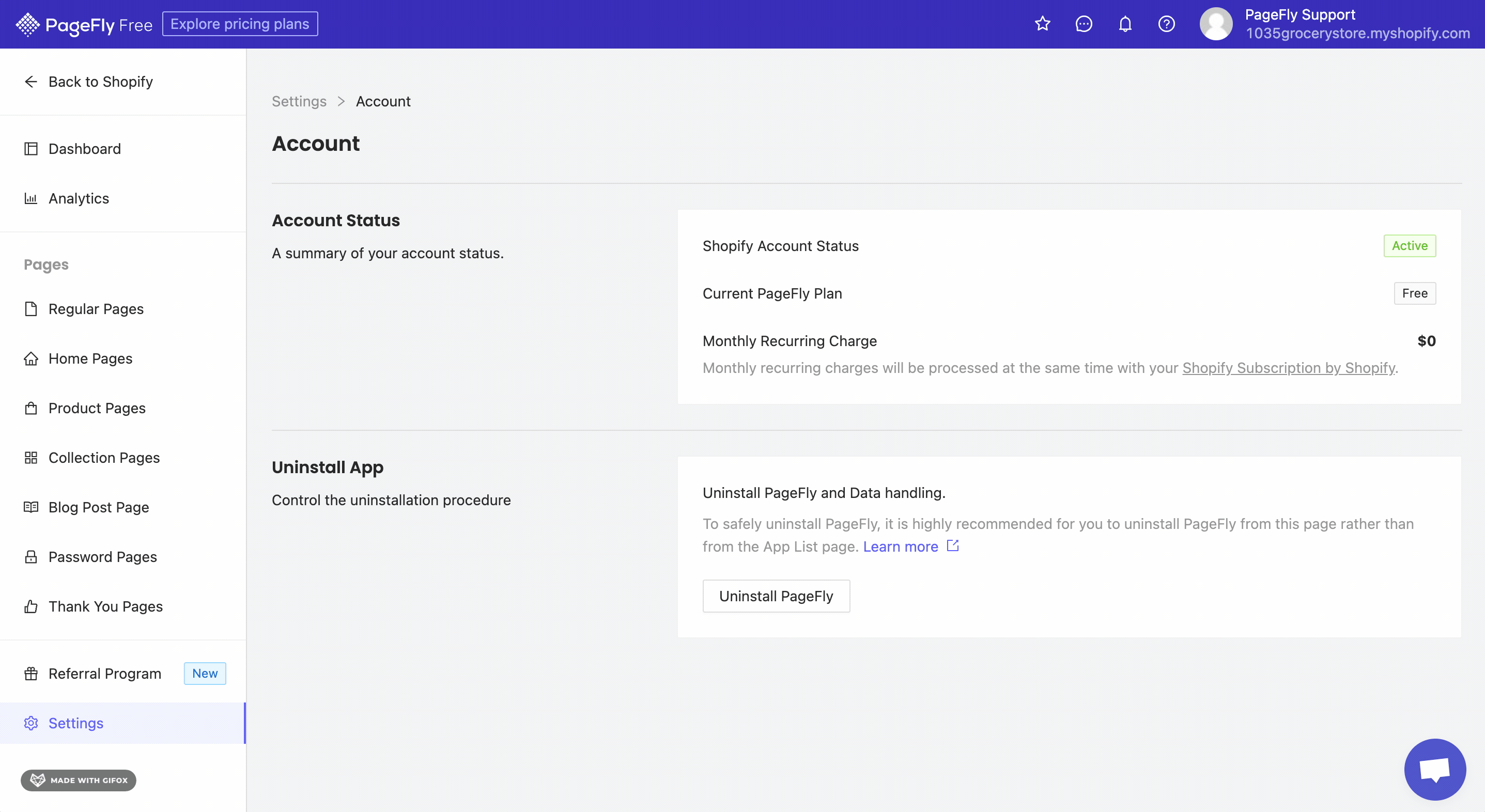 In the Data handling box, you can choose how to handle data after PageFly is uninstalled:
Keep all the data, I still want to use pages created with PageFly
Keep all pages, theme templates and assets created by PageFly. If you have any Shopify pages, products and (or) collections currently using PageFly theme templates, it's strongly recommended to keep all the data to make sure they are functional. Removing theme templates will also remove page content that you created on PageFly.
Remove all data
Removing all PageFly data will make any pages created with PageFly are blank / non-functional.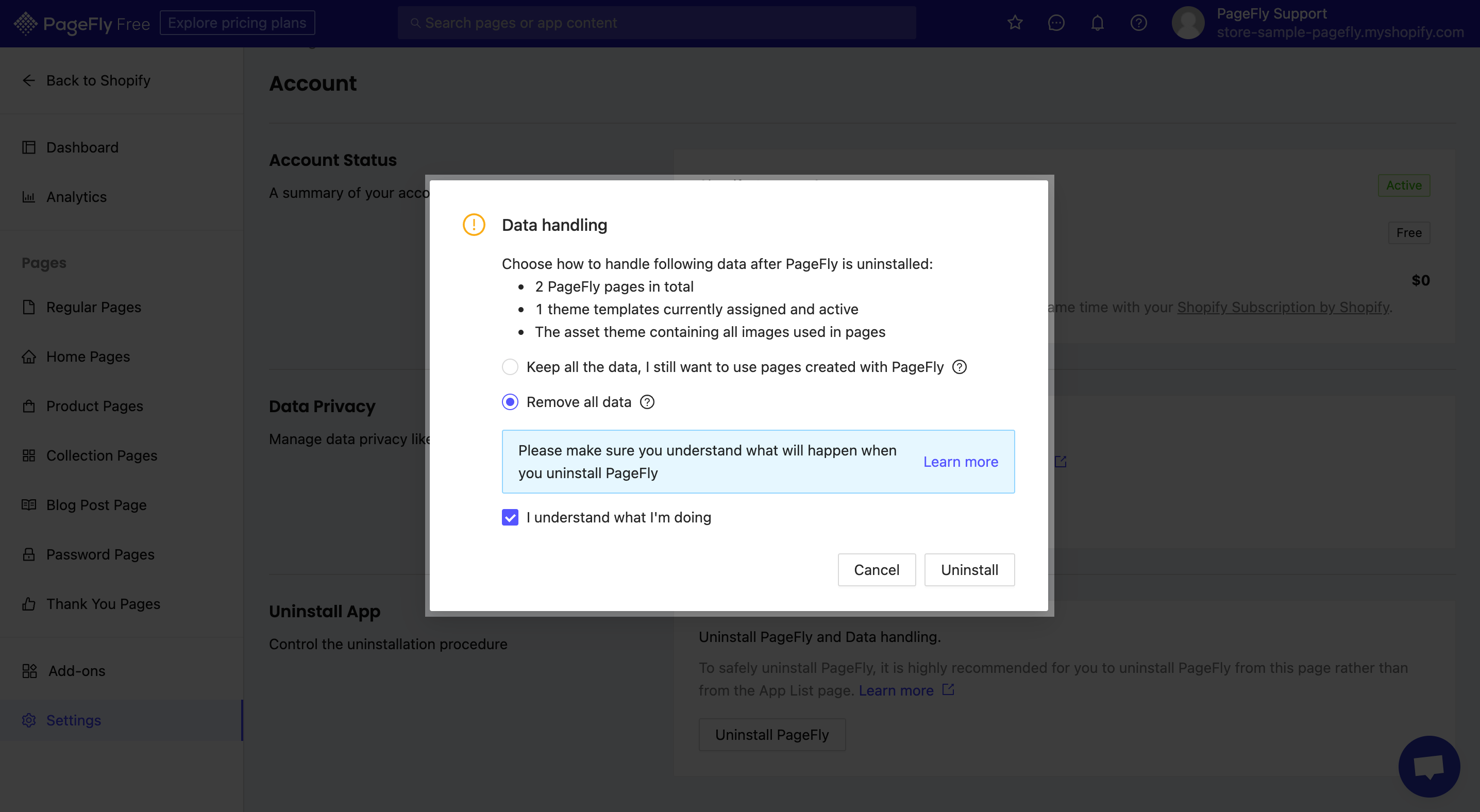 When you click the Uninstall button, the uninstall and removing trash code process will be started.
Then, the screen will pop up the "One more step to go" box, click the "Go to Shopify Apps" button to finish the process.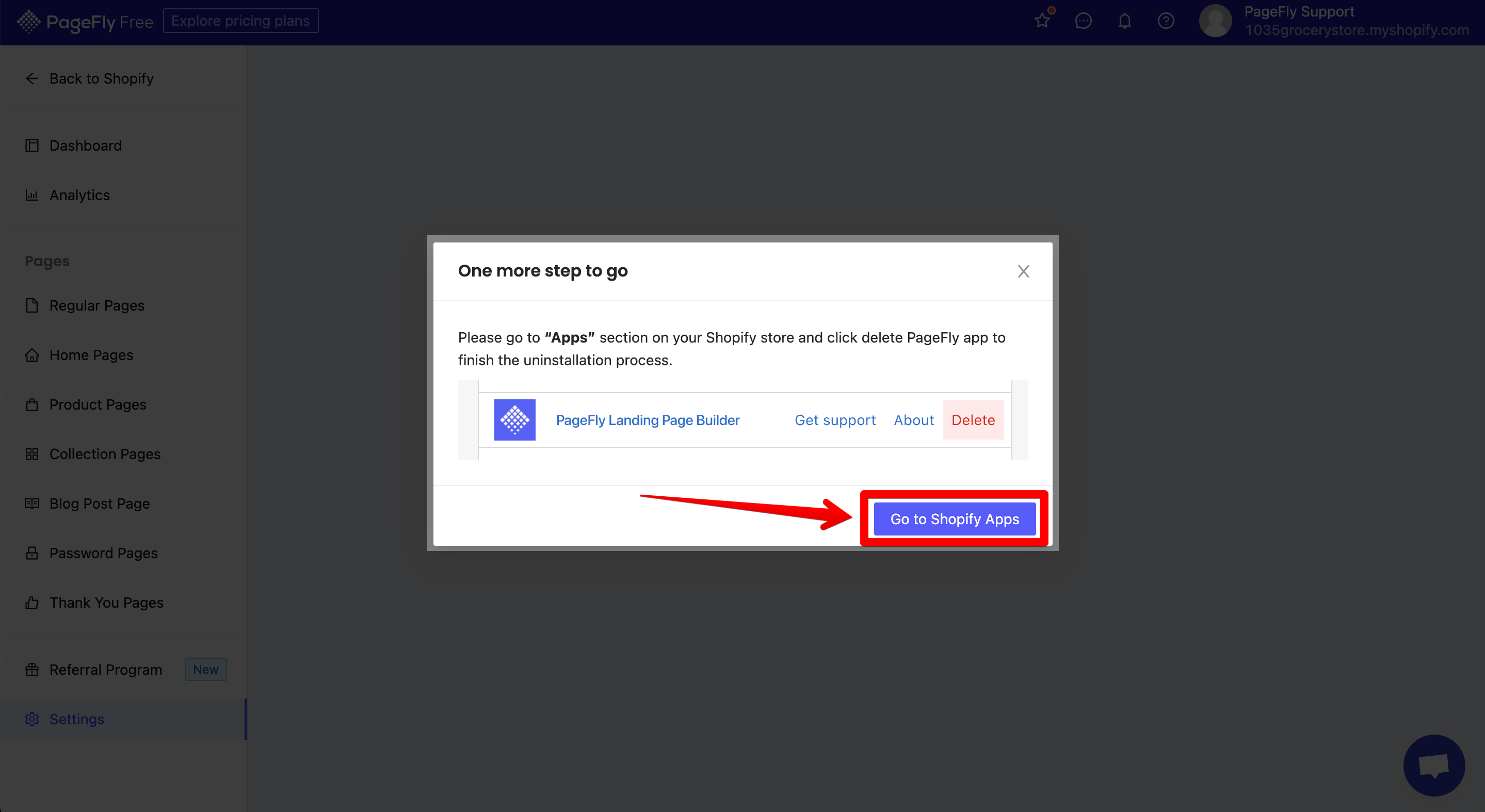 After you click the "Go to Shopify Apps" button, the Shopify Apps page will show in a new tab.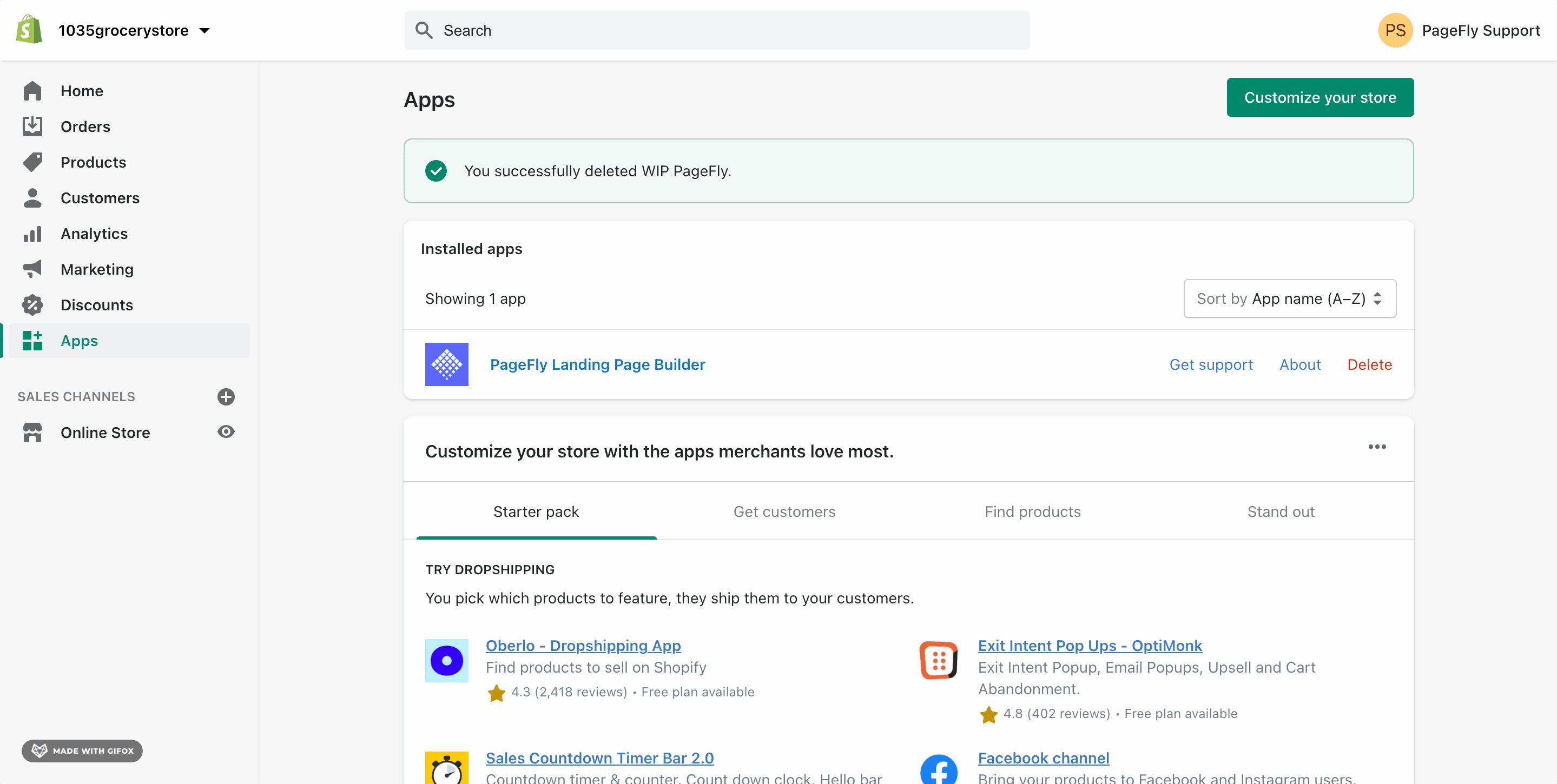 To finish the uninstallation process, click the Delete button on the right of PageFly app > Select the reason you want to uninstall PageFly > hit Delete
The Shopify Apps page will show a notification to confirm that PageFly app has been deleted.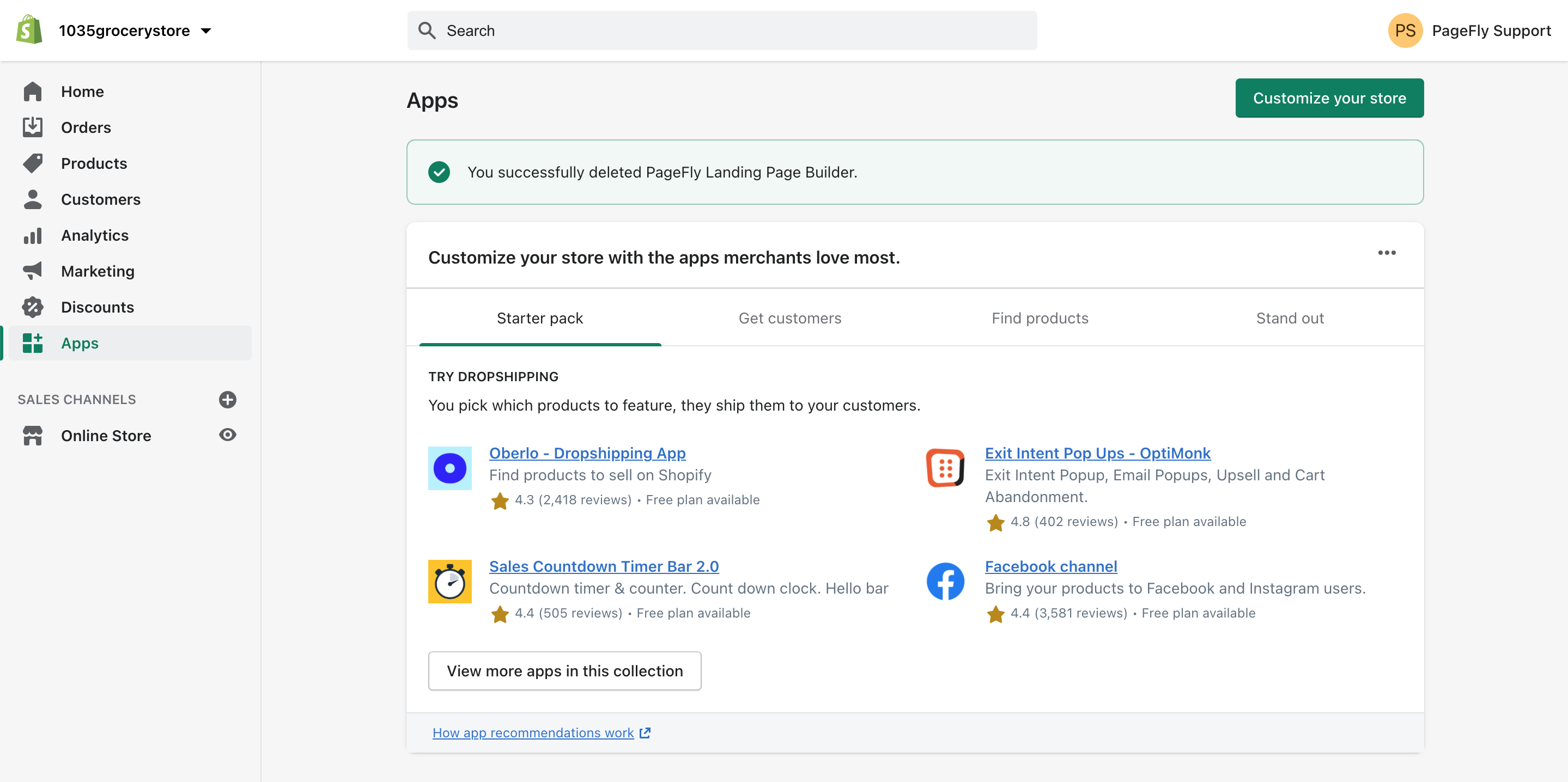 Why downgrading is better than uninstalling?
When you downgrade from a paid plan to a FREE plan, you can still edit one page in each page type and use all PageFly's elements and features.
Important: The FREE plan has a 1-page limit for each page type, so be thoughtful while making your choice. There's no way you can go back and re-choose unless you upgrade to a paid plan.
Go to PageFly dashboard > Click on the Explore pricing plans button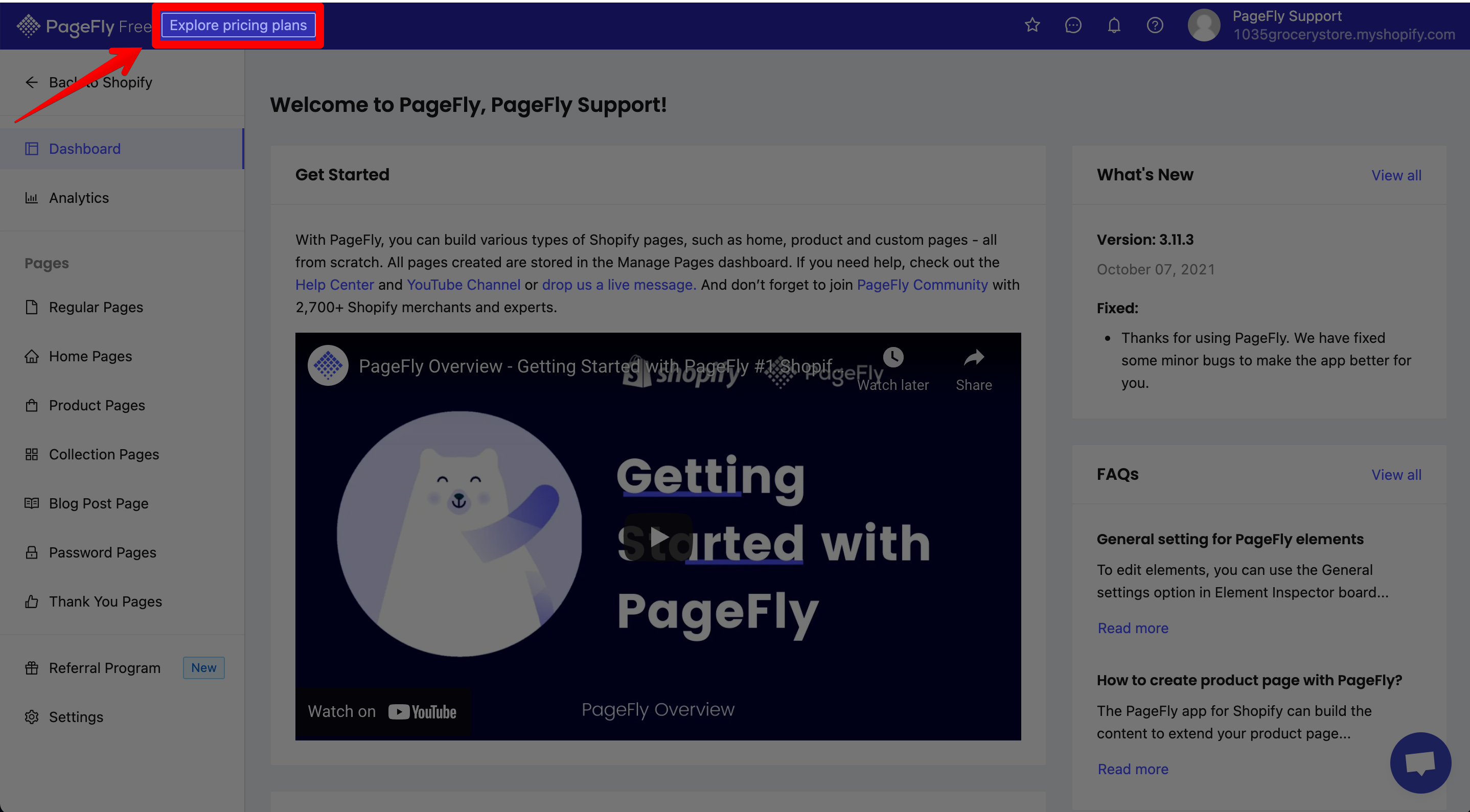 You will get to the pricing table, where you can downgrade to the FREE plan.
If you have further questions, please join our community. This community is exclusive for PageFly merchants only with our experts and merchants from all around the world!