In this article, you will know how to access the PageFly Live chat so you can reach out to the PageFly Support team 24/7 whenever you need our help.
From the PageFly dashboard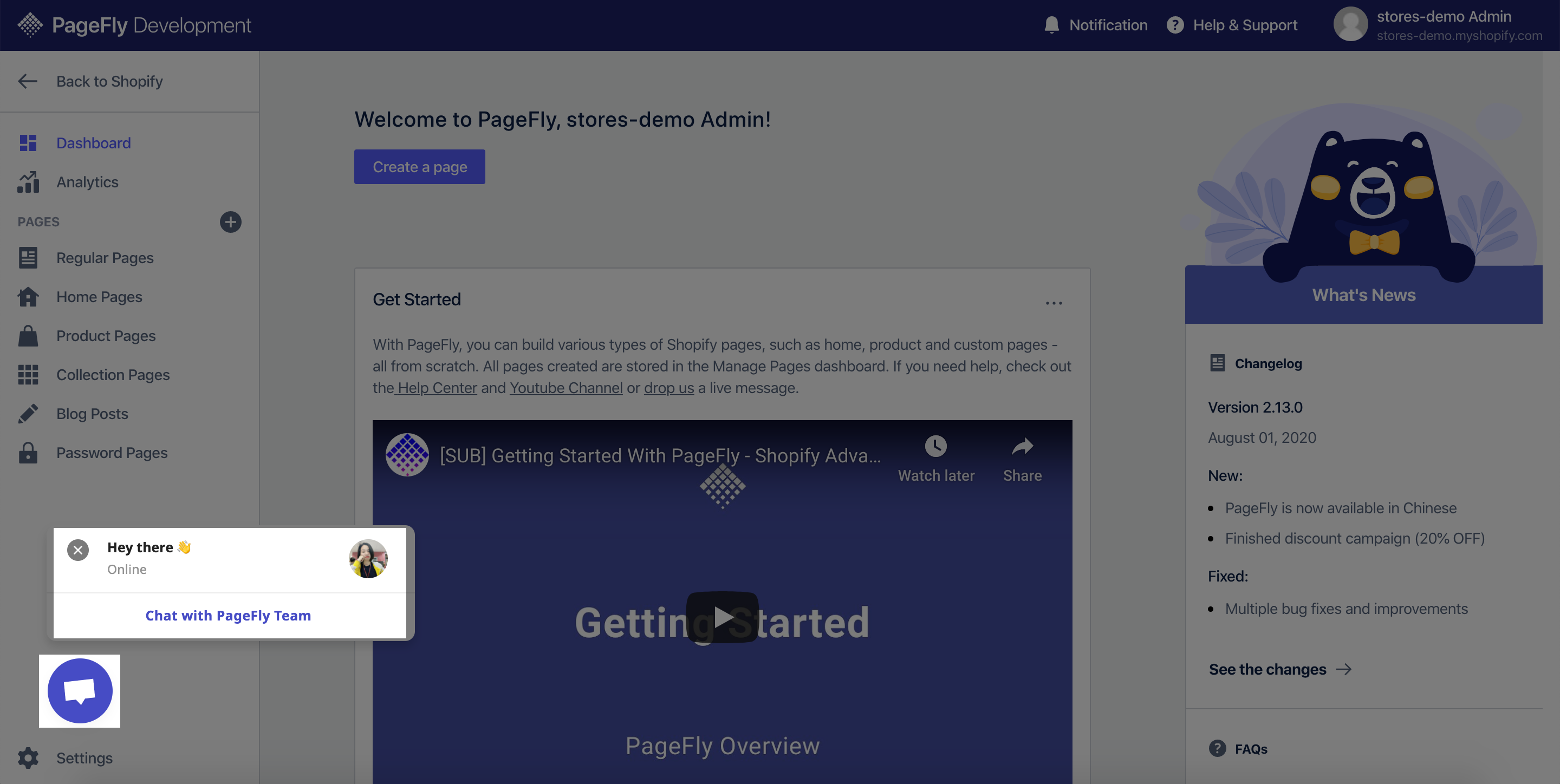 On the left screen on the PageFly dashboard, you can see a fixed blue message icon. You just need to click on this icon, a live chat will be shown up so you can compose your message to chat with our support team.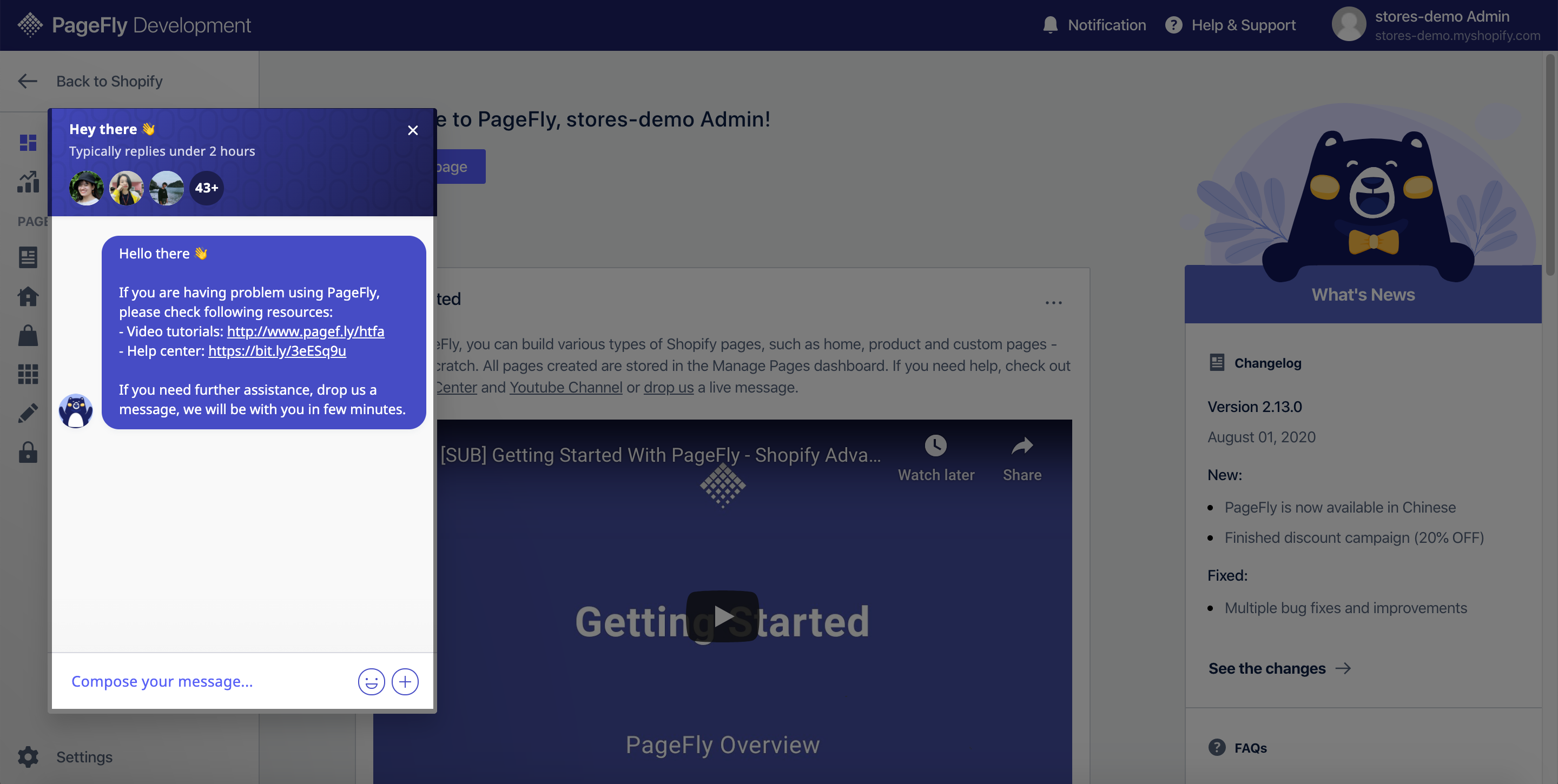 In the live chat, you can type your message, send emoji, gif, and upload files that you want to send the support team.
From the PageFly page lists
Besides the dashboard, you can access the Live chat on all PageFly page lists. You can see the gif below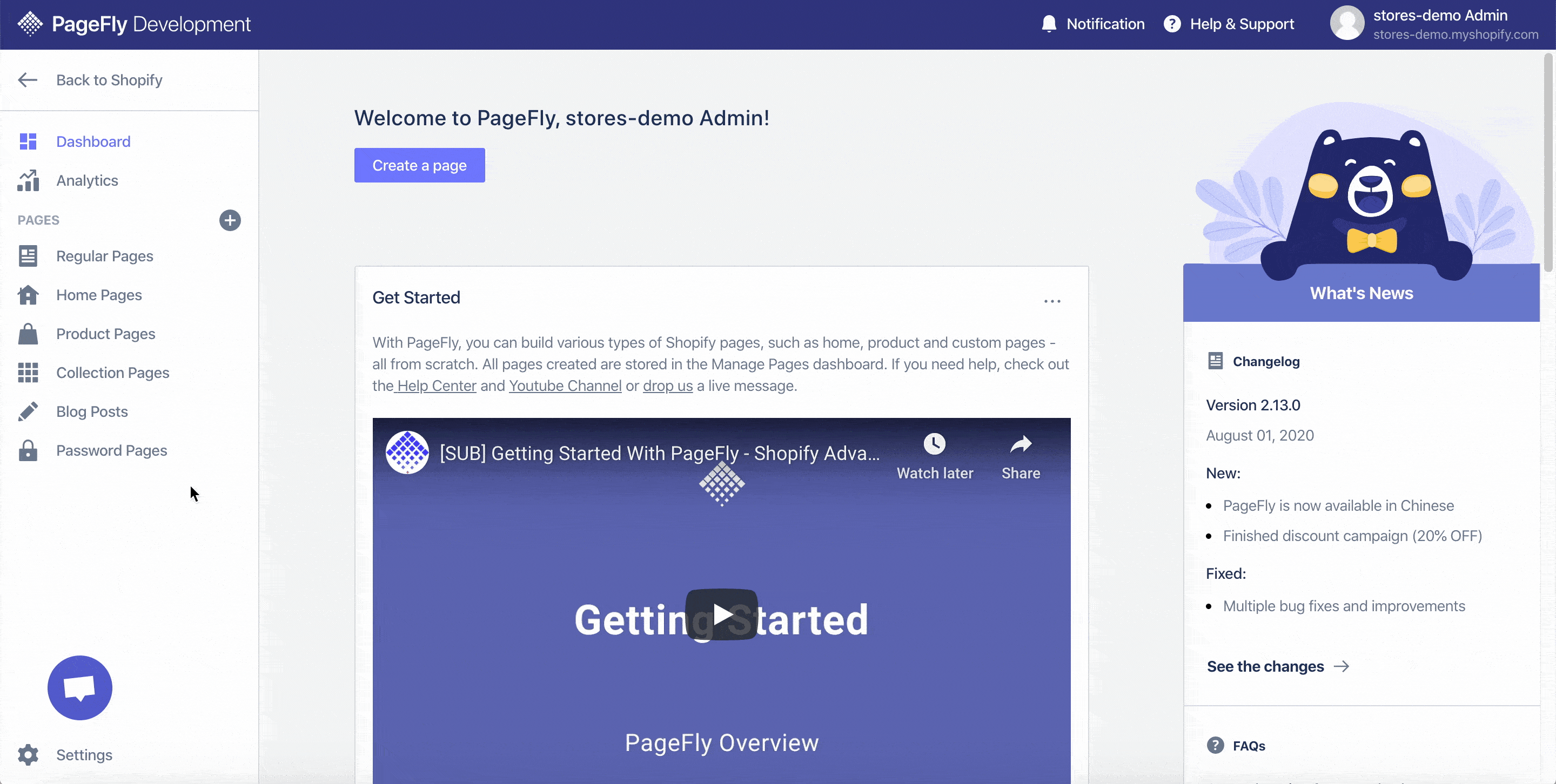 From the page editor
When you are in the page editor and you want to chat with us, you can still access the Live chat by clicking on the Help & Support button on the top bar and then click on the Did not find any answers? Chat with us! option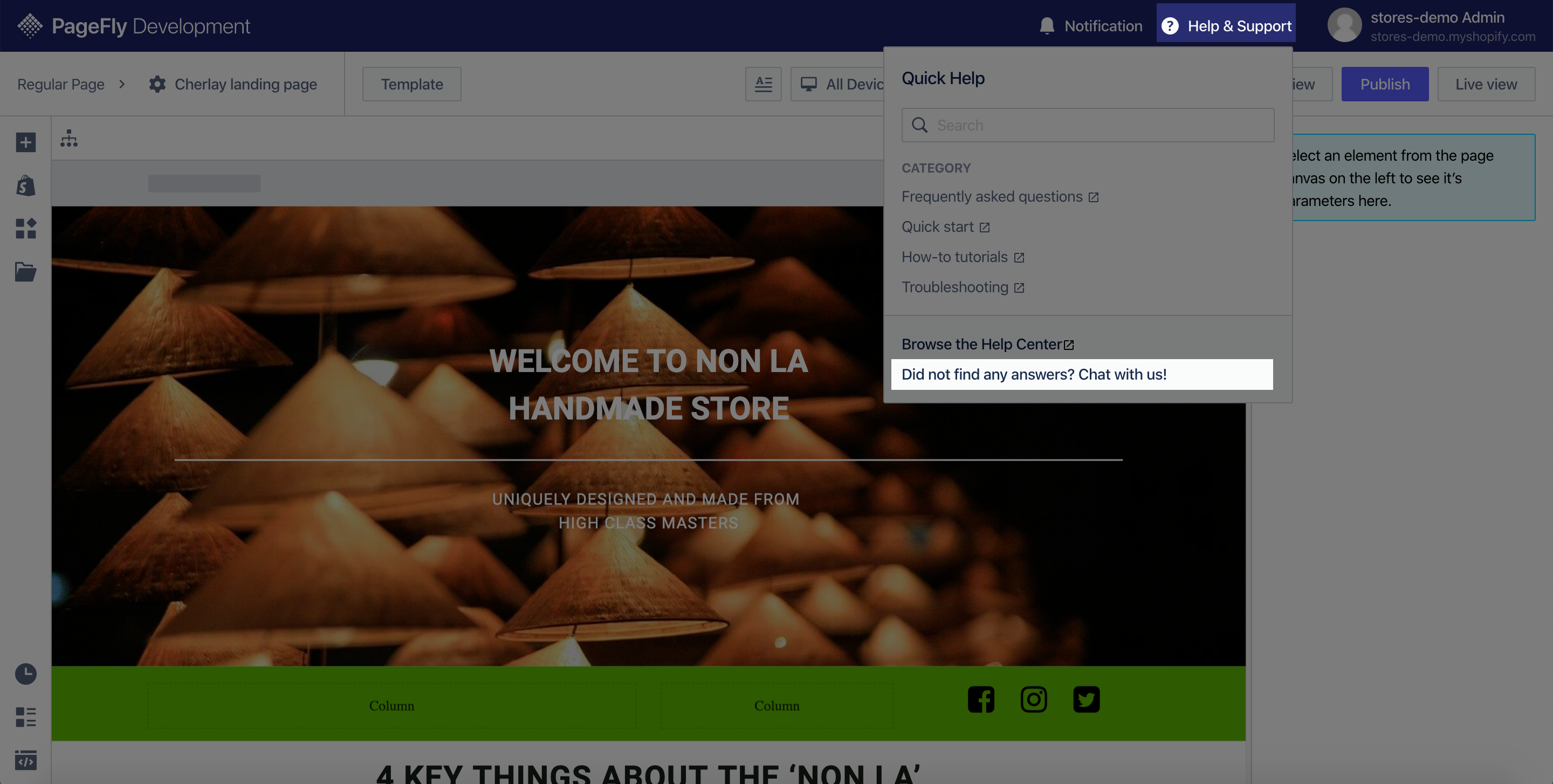 The Live chat will be shown up like the screenshot below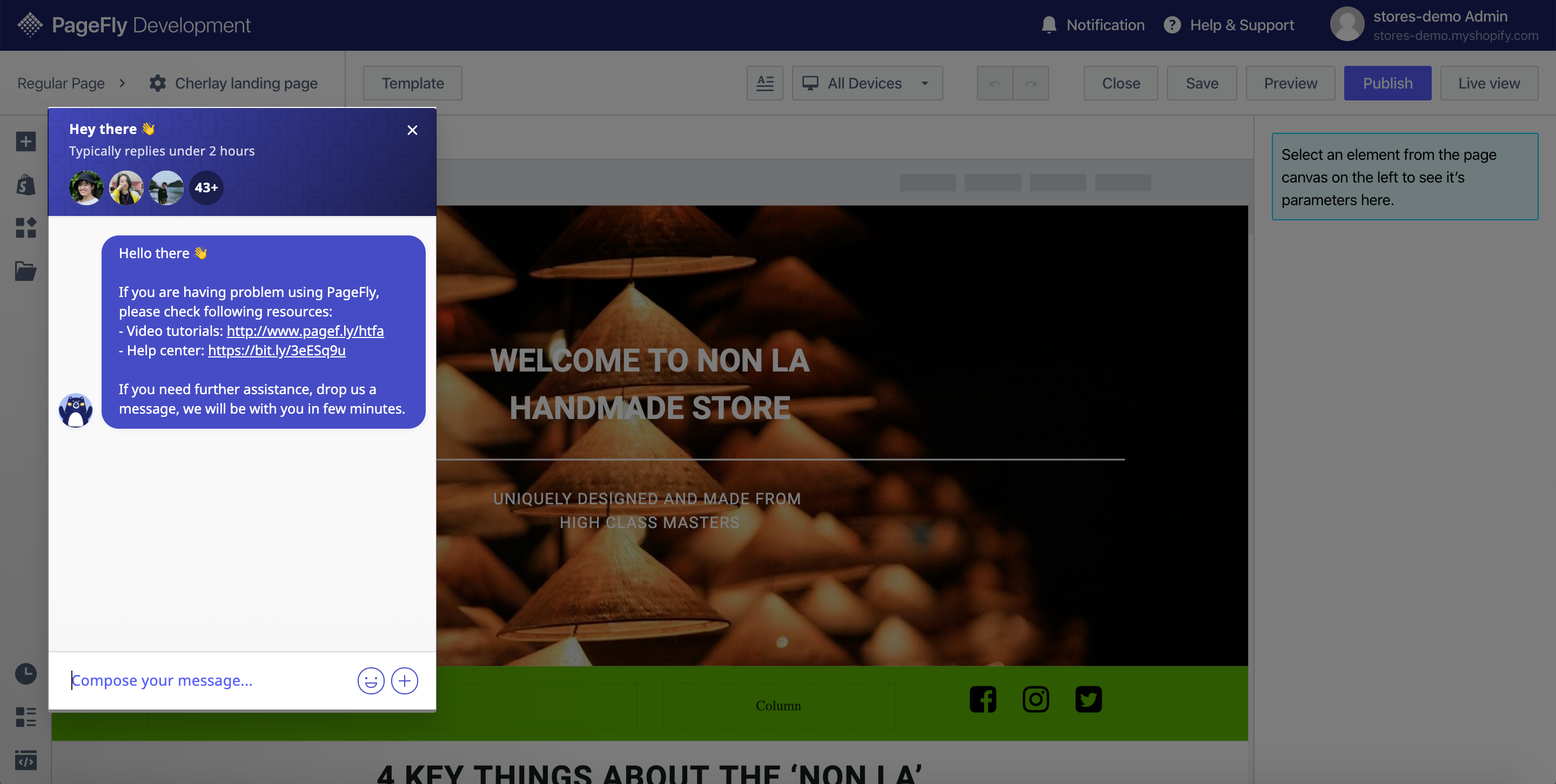 Last but not least, do not hesitate to contact us if via the Live chat if you have any questions or need help, our Support team is always available to be able to assist you!