In this article, you will know how to access the PageFly LiveChat so you can reach out to the PageFly Support team 24/7 whenever you need our help.
From the PageFly dashboard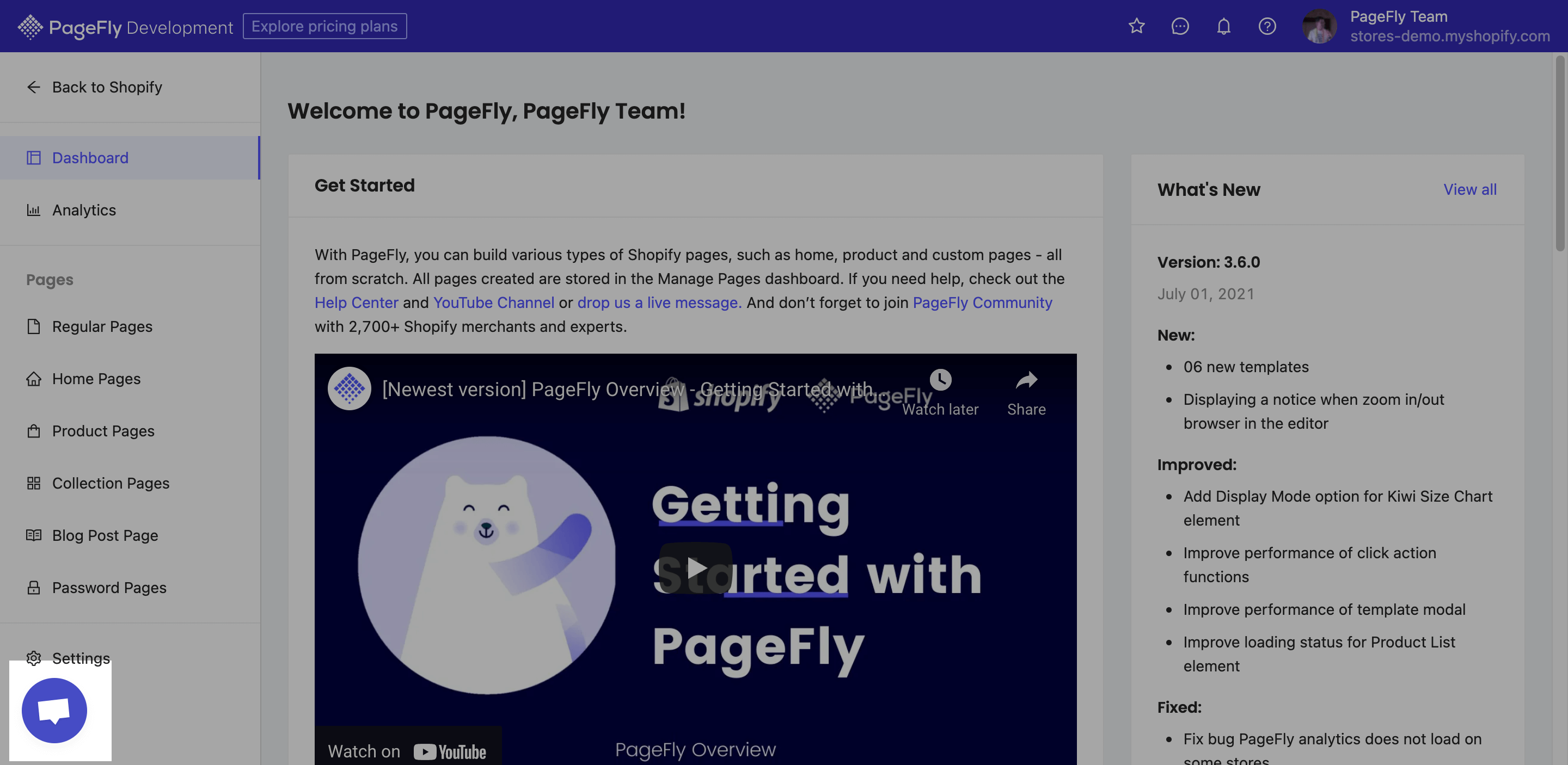 On the left screen on the PageFly dashboard, you can see a fixed blue message icon. You just need to click on this icon, a live chat will be shown up so you can compose your message to chat with our support team.
You can also click on the Start live chat icon on the top bar, the LiveChat box will be automatically opened so you can write the message.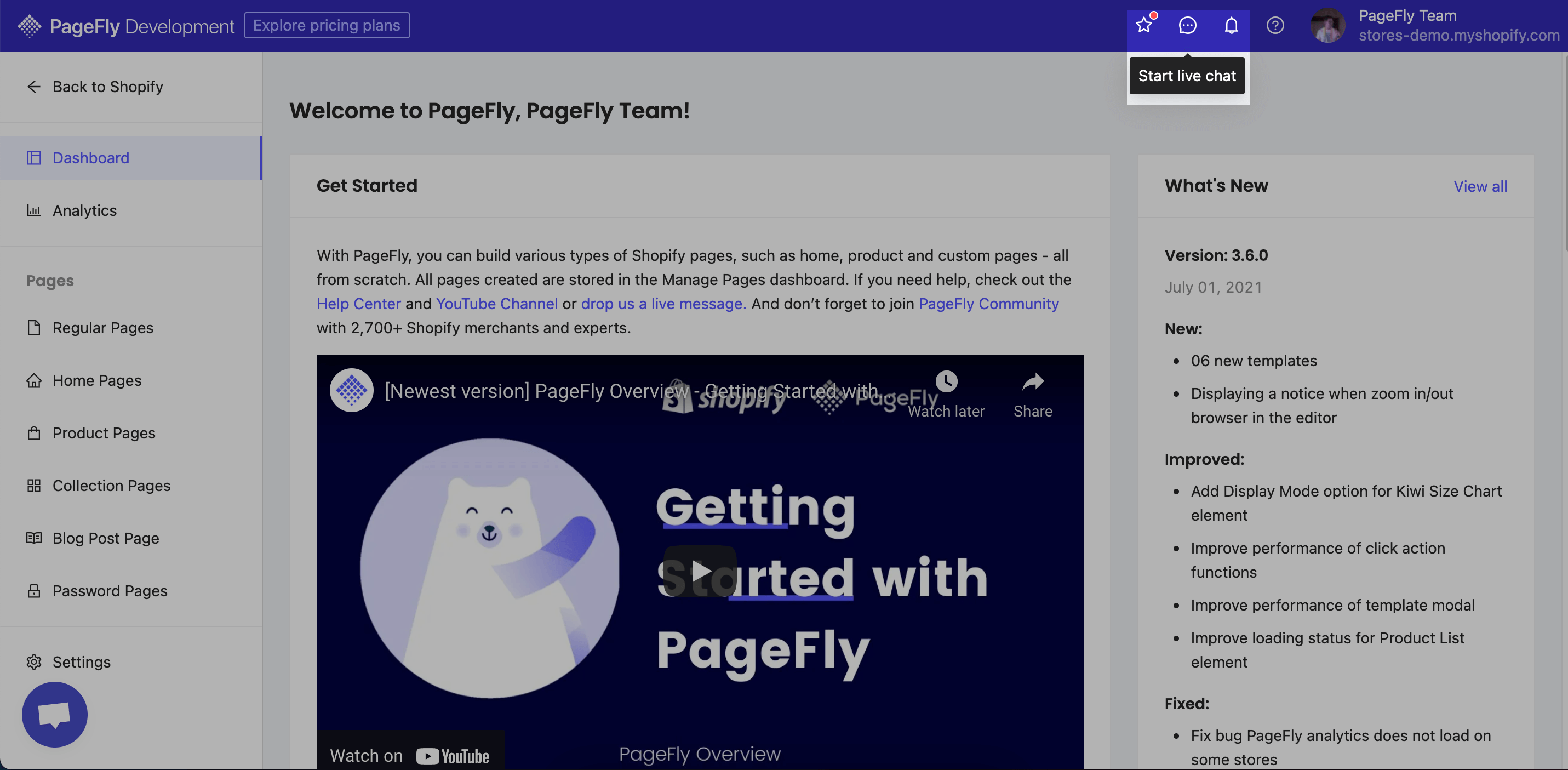 From the PageFly page lists
Besides the dashboard, you can access the Live chat on all PageFly page lists. You can see the gif below.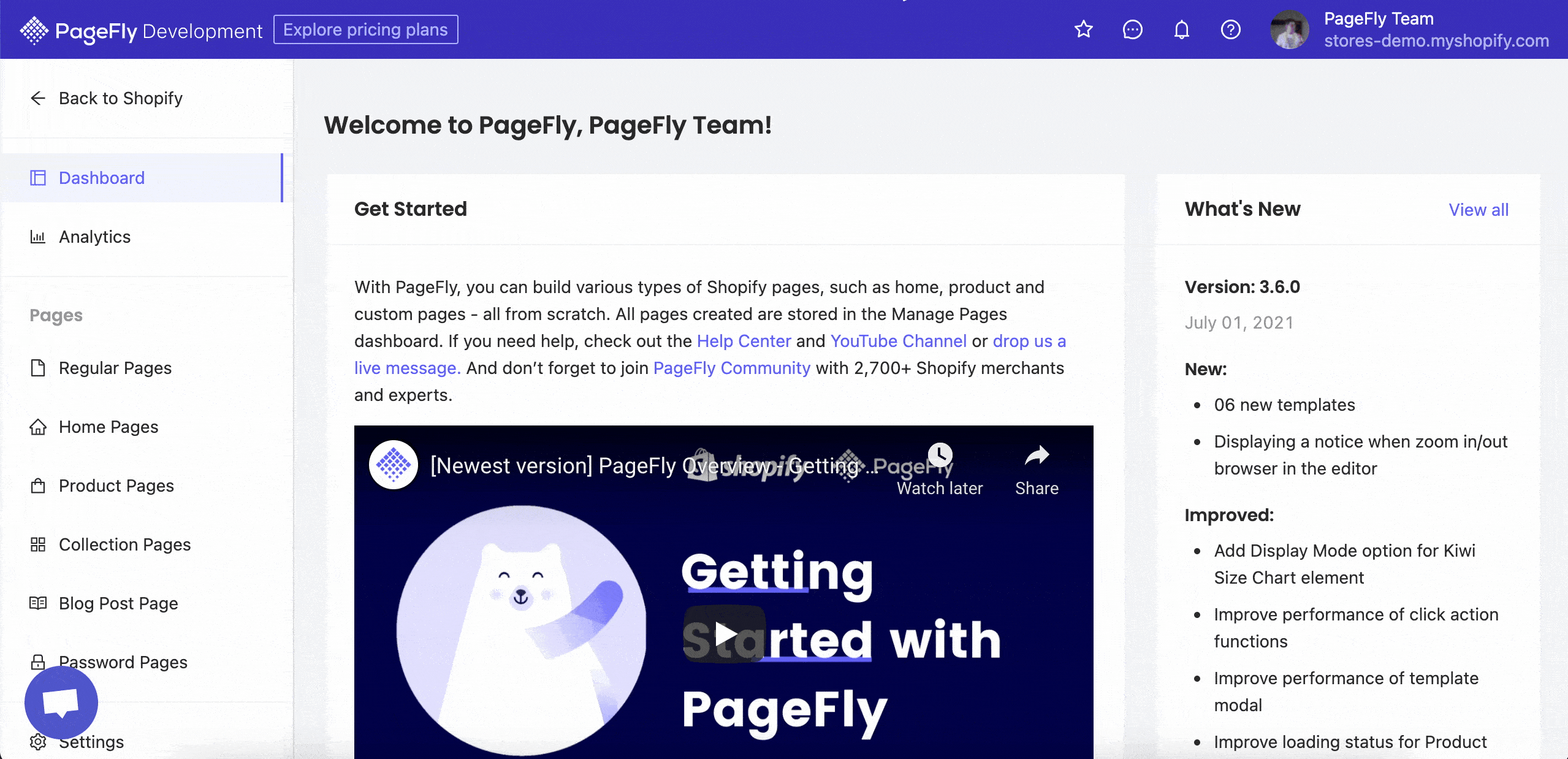 From the page editor
When you are in the page editor and you want to chat with us, you can still access LiveChat by clicking on the Start LiveChat button on the top bar.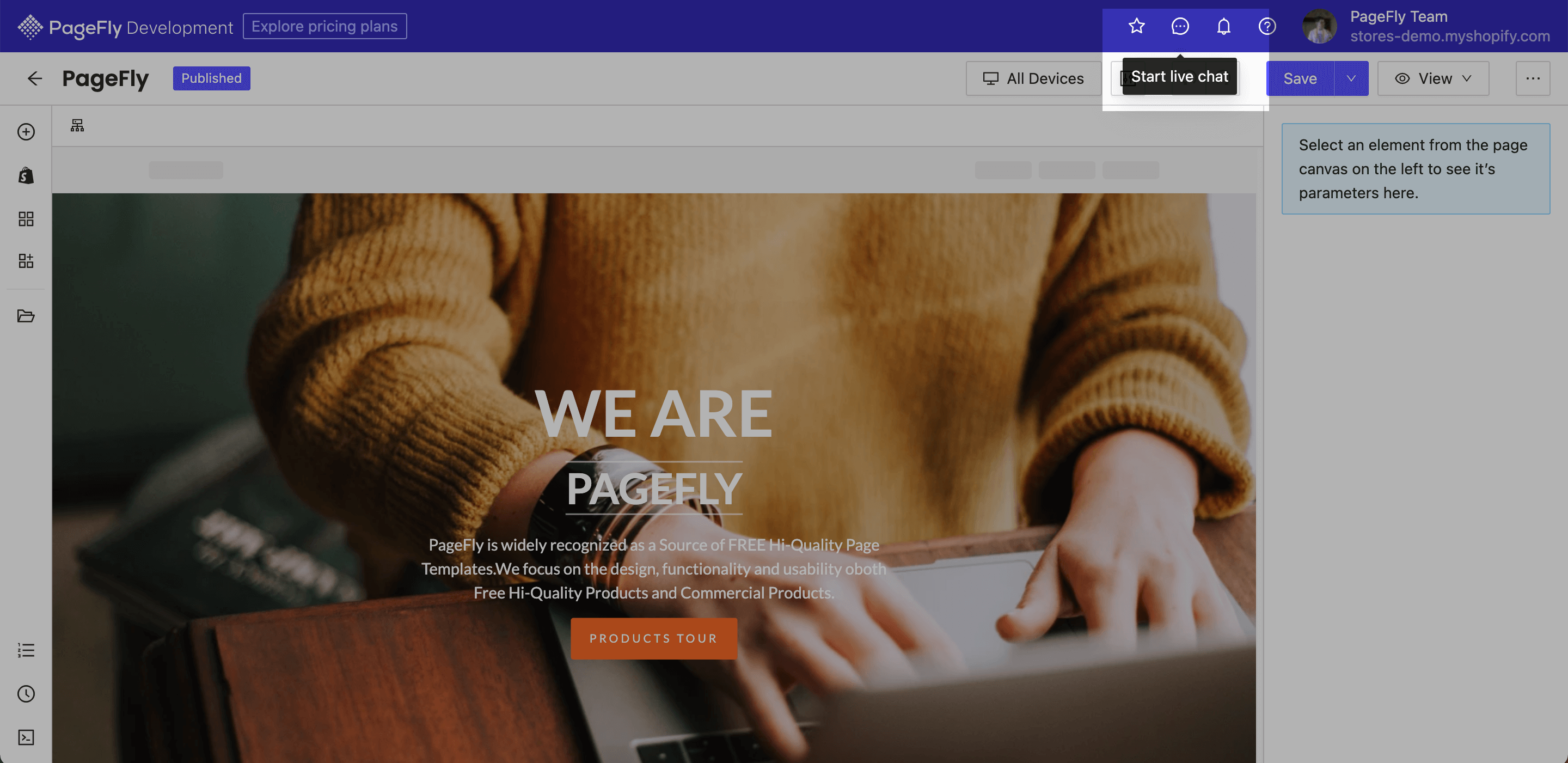 From PageFly main site
If you have any questions while scrolling through PageFly's main site, you can directly contact anyone from the PageFly team with the Live chat button sticky on the bottom left corner of your screen.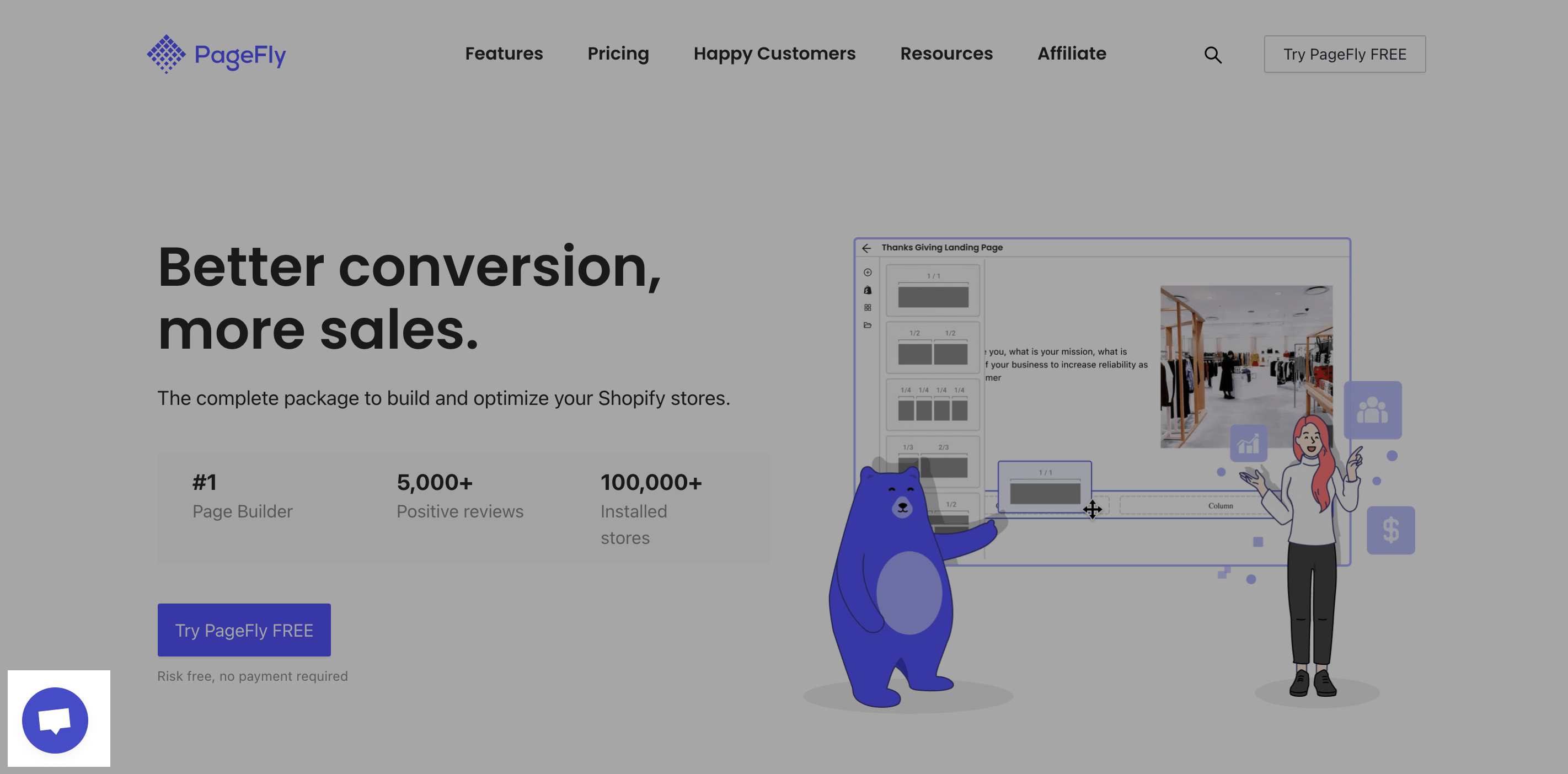 From PageFly Help Center
In case you have reached out to our Help Center but are still confused about the instruction, don't hesitate to let us know. We have a LiveChat button even on Help Center to assist you whenever you need us.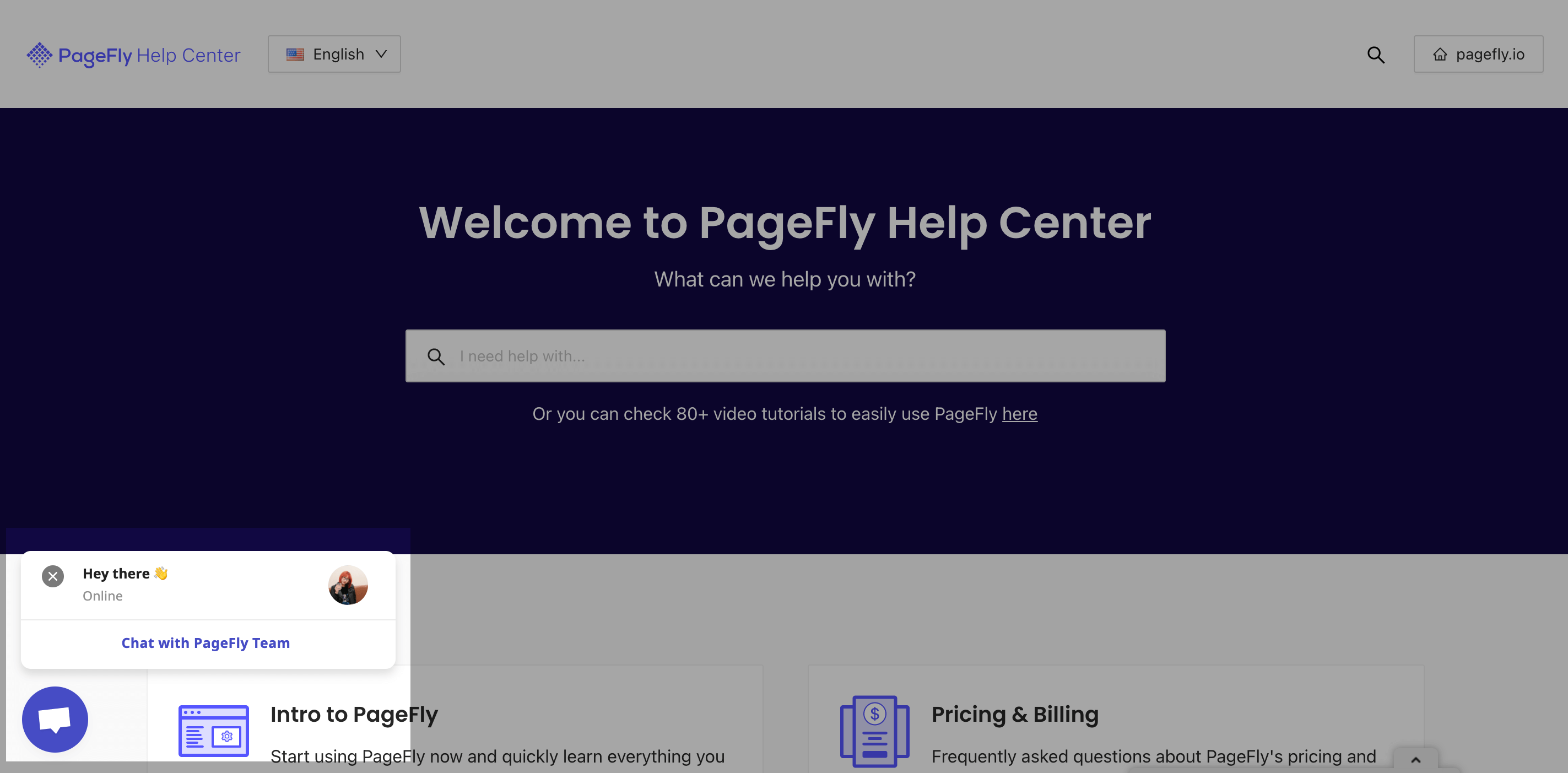 Simply click on the button, and our support team will answer your questions shortly.
Last but not least, do not hesitate to contact us via Livechat if you have any questions or need help, our Support team is available 24/7 to assist you!