Note: If you are using the old pricing plan, the Referral Program is not available on your PageFly Dashboard.
In this article, you will learn about our Referral Program and how it works.
About Referral Program
With the PageFly Referral Program you will have opportunities to increase the number of pages on your store by inviting your friends to join the PageFly event.
You can access this program by going to the PageFly app from your Shopify Dashboard. On the PageFly Dashboard, you can see the Referral Program at the left corner.  Click on it and you can find all information related to this program here.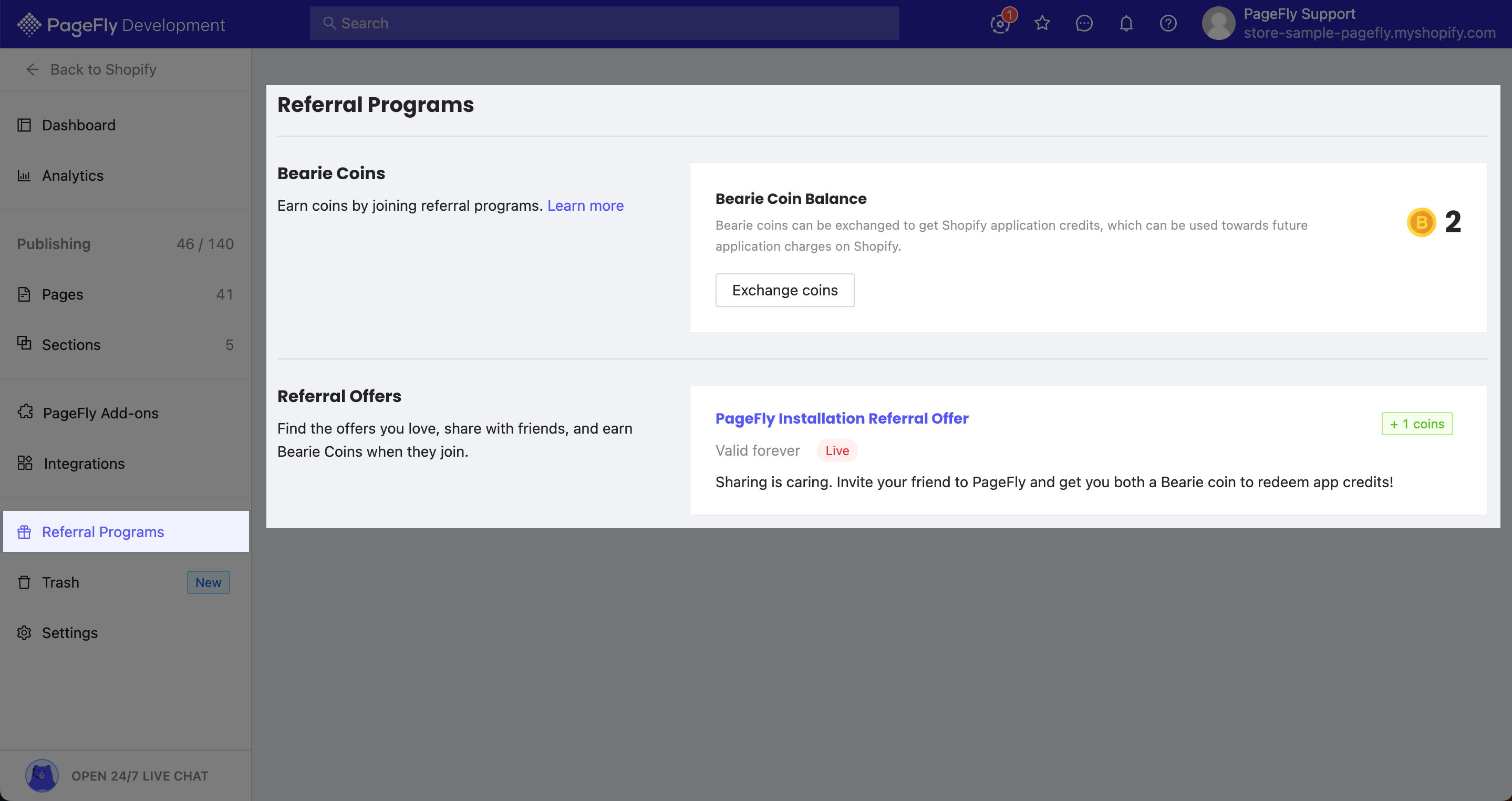 Bearie Coins
Bearie Coin is a cumulative currency you can earn by referring your friends to join PageFly events. It allows you to exchange coin into Shopify credits so that you can use it to reduce your billings for PageFly and other apps as well.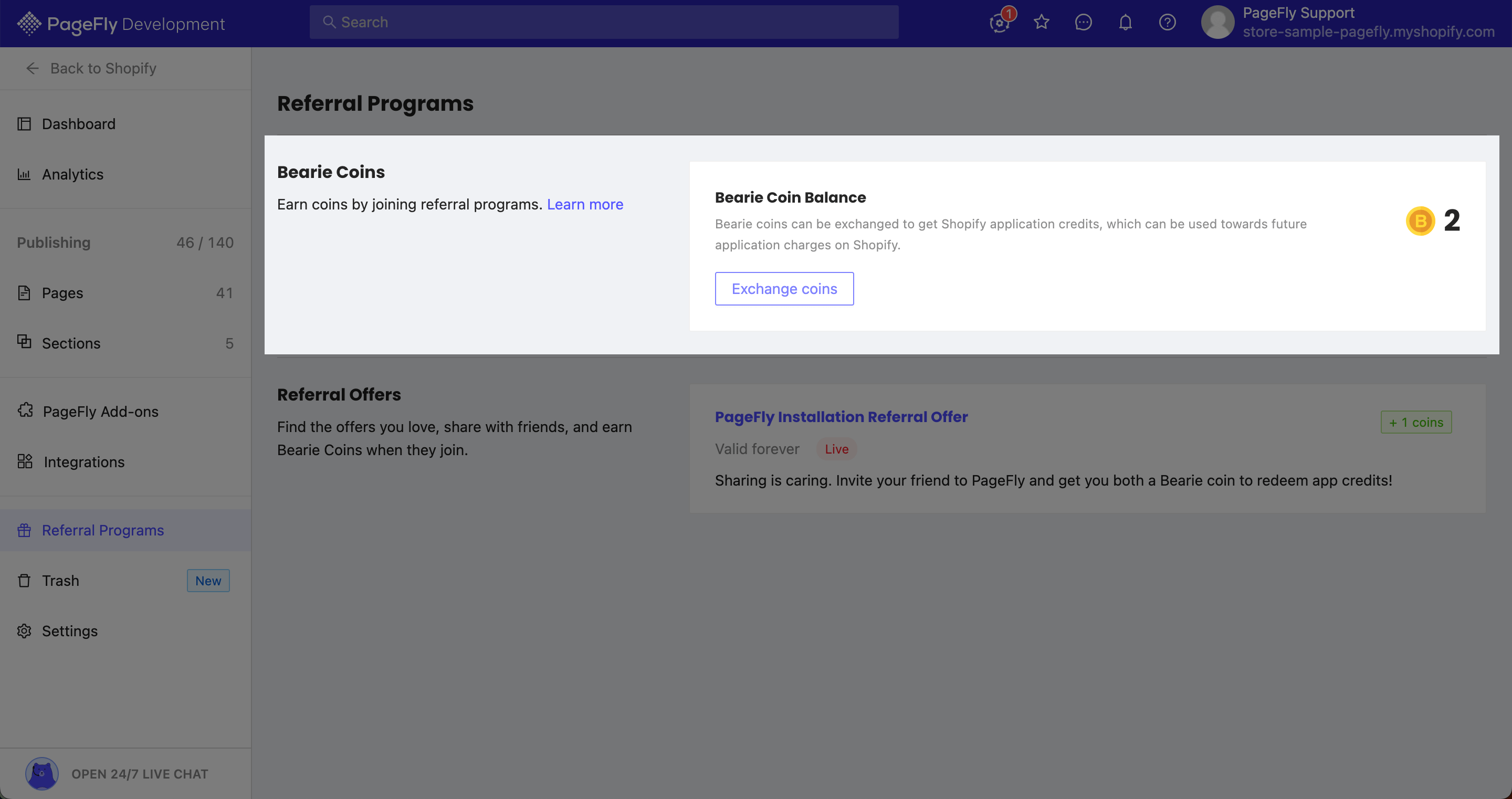 To use this coins, click on the Exchange coins button > Choose the number of coins you want to exchange and hit Redeem.
Rate: 1 Bearie coin = $1 in Shopify app credit.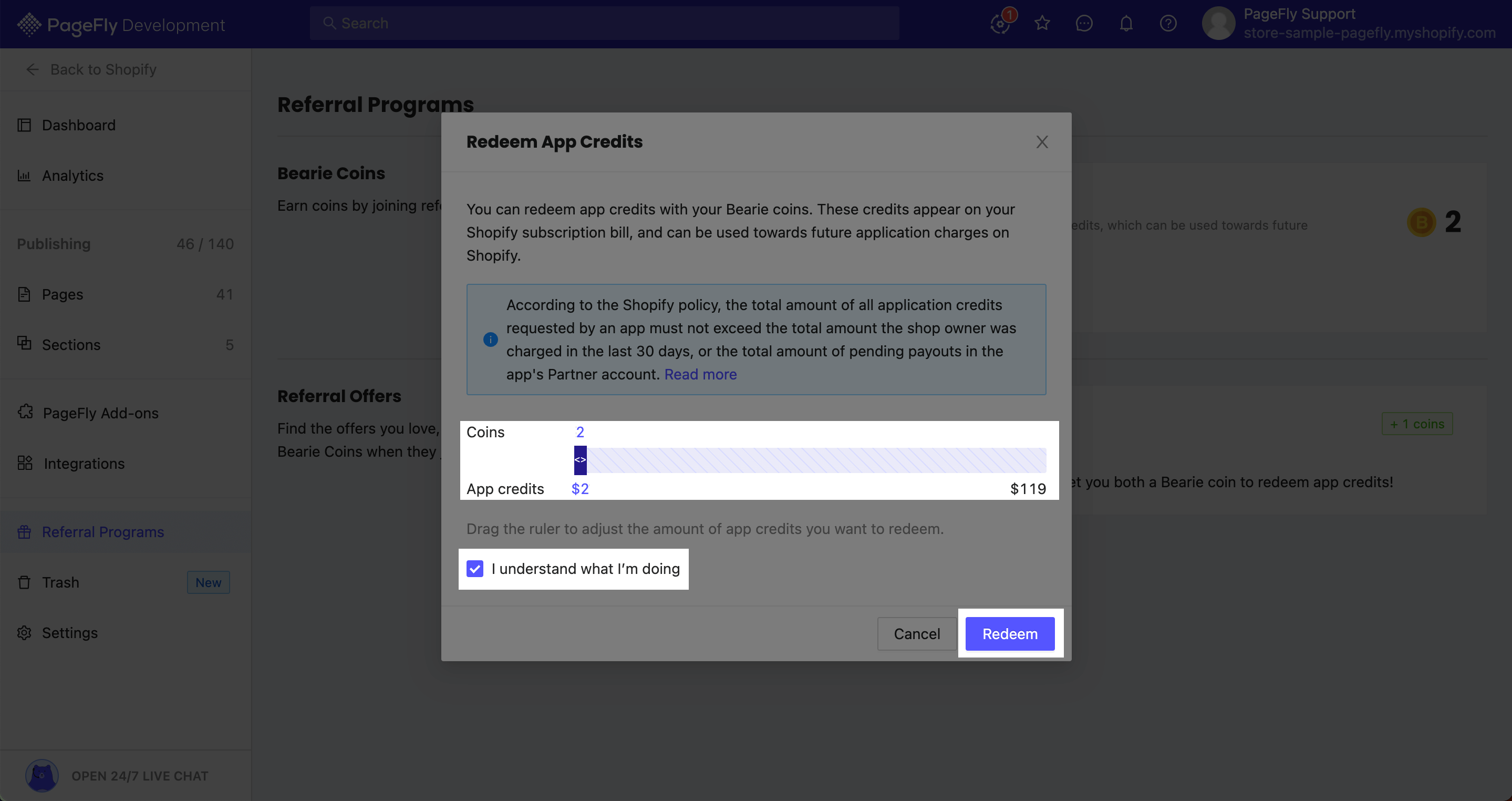 PageFly Event Referral
Each user will have their own referral link on this section to share with their friends via channels such as Email, Facebook, Twitter, Linkedin, or Direct to message. For each friend who registers successfully the PageFly event via the referral link, you as the referrer will get one Bearie Coin.
Please note that your referral link will only count once for one email registering the event.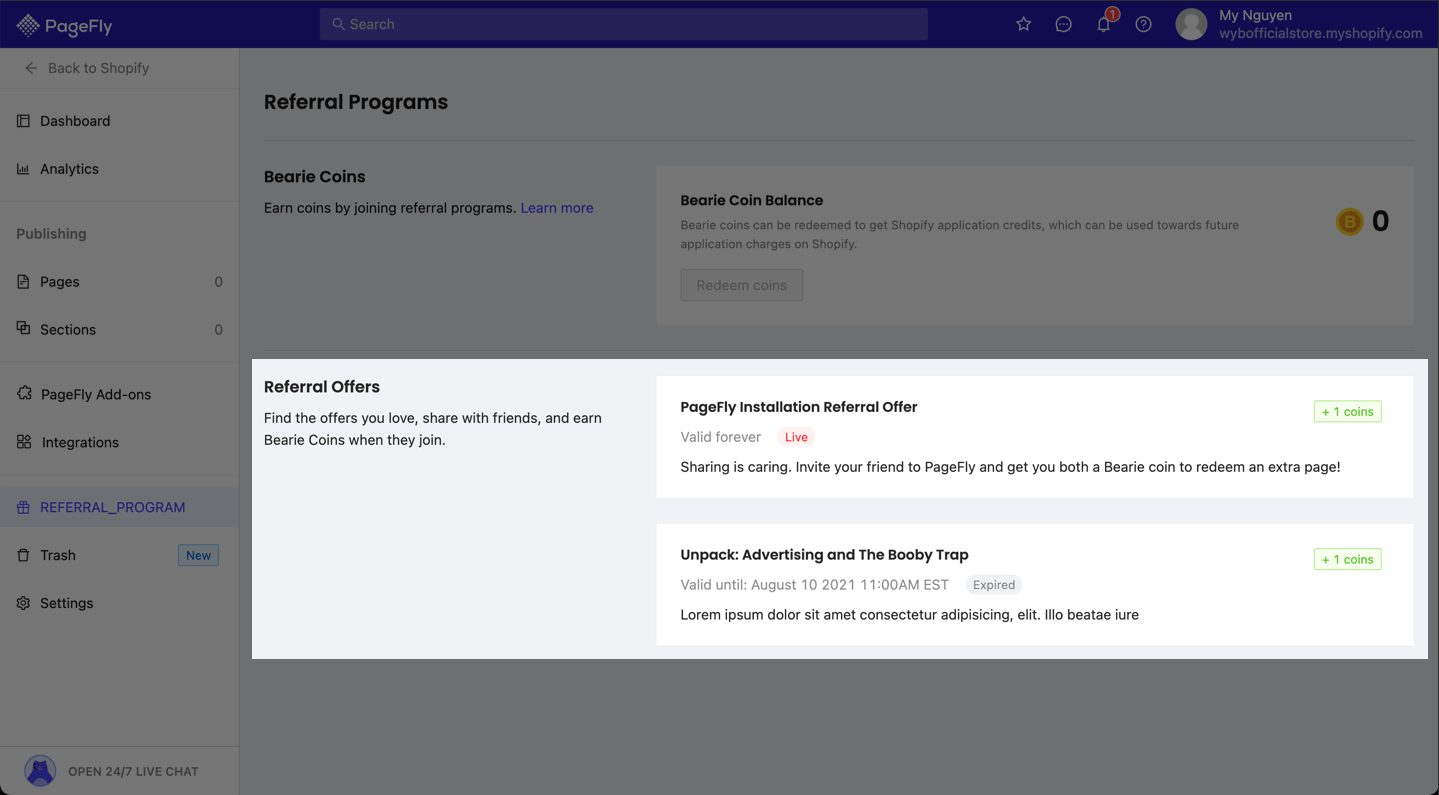 To get the referral link, click on the event that you want to share and find it here.