When you become a PageFly Affiliate Partner, it's important to truly understand PageFly's mission and what we can do for Shopify merchants. You need to determine the matching value between PageFly and your audience to better help them realize what benefits they can get when using the app.
In this article, we are going to give you essential attributes, which can help you learn more about PageFly, and also to suggest several ways an affiliate can educate their audience about the app for greater affiliate practices.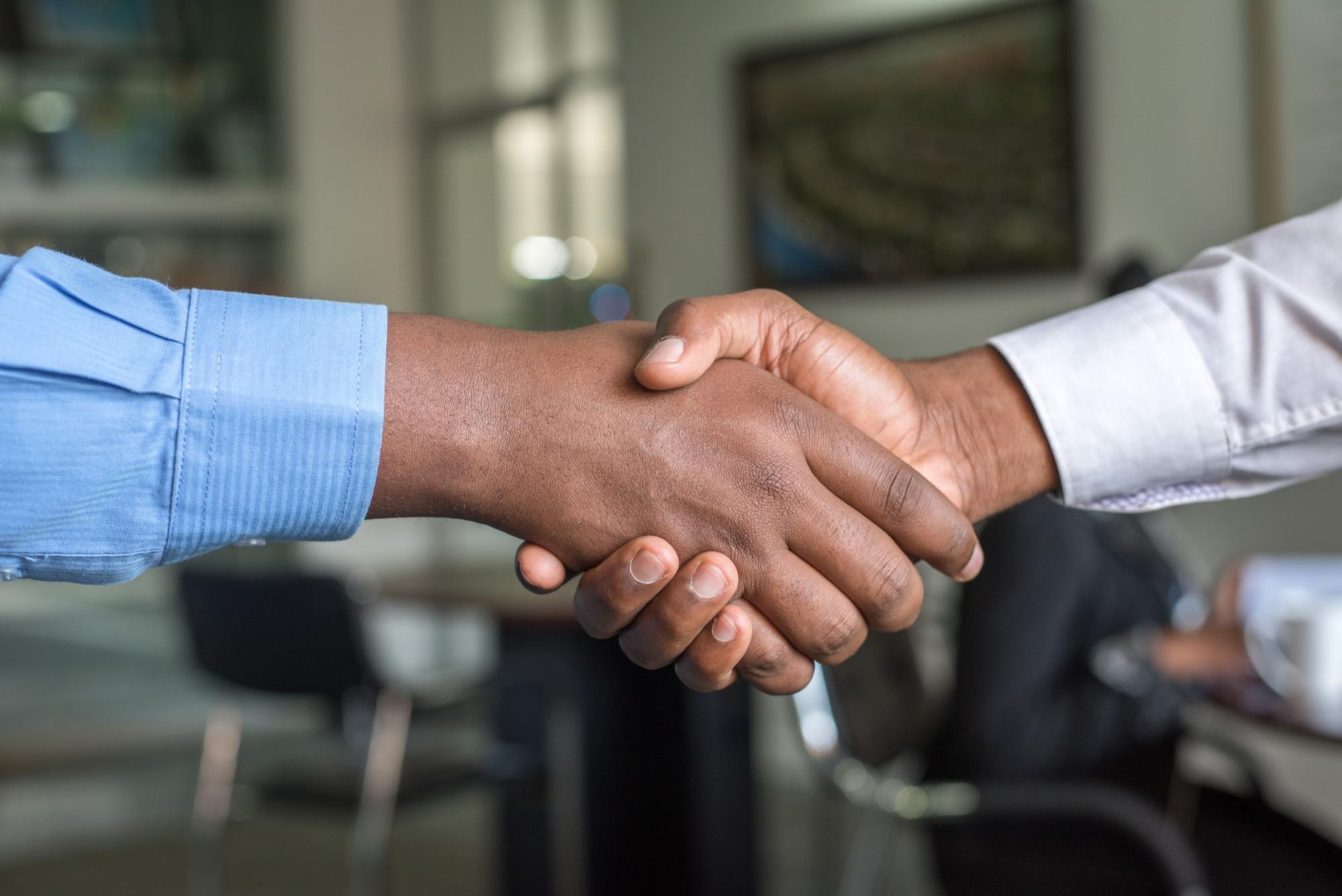 What is cool about PageFly
#1-PageFly app features
130k+ merchants worldwide are using PageFly for their online business. So, what makes PageFly different from other page builder apps? What makes us unique and why should merchants choose PageFly?
Well, the first thing is obviously that our app features and functions can help merchants build a high-converting page for better sales.
Intuitive drag-and-drop tool
Merchants can easily build a homepage, product page or any page by just clicking on PageFly elements (50+ elements available), then dragging and dropping them into the editor board.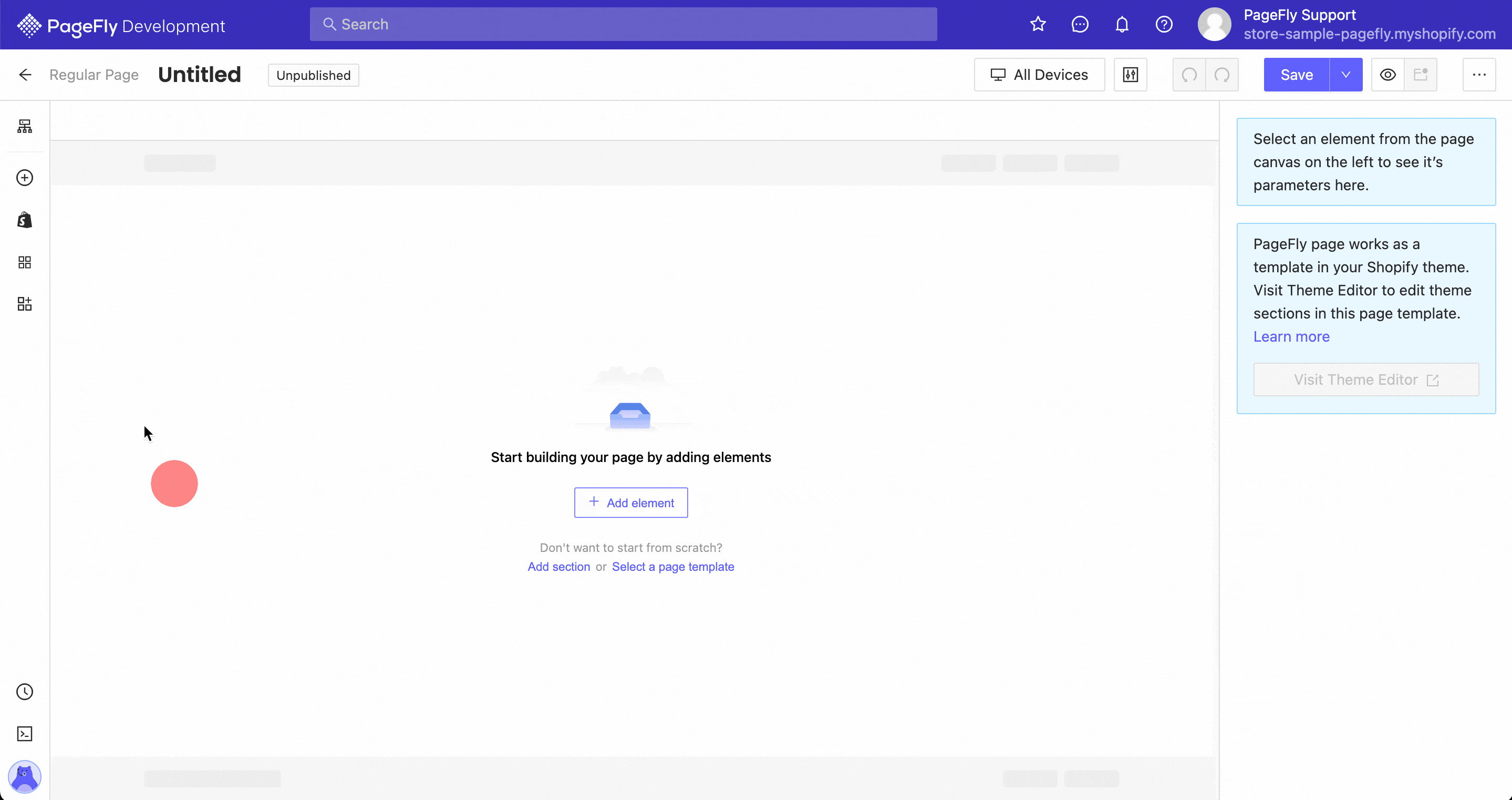 No need to spend time and money to work with developers and designers, anyone can build a page with PageFly.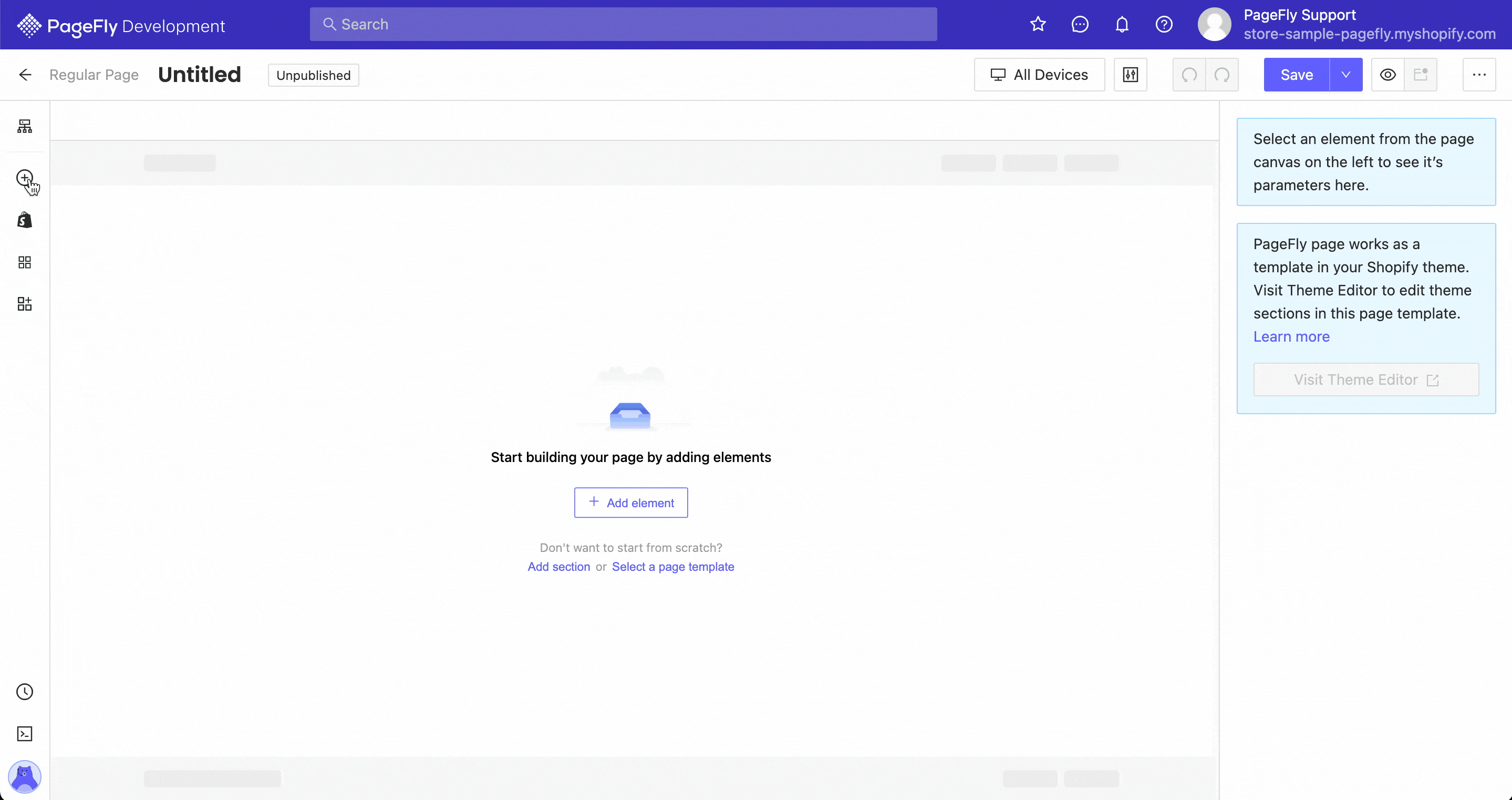 Also, PageFly has a "Lazyload" option for optimizing images for faster loading speed of a website.
Pre-made templates
PageFly offers users 80+ templates for many types of pages and industries to help them build pages faster; and guess what? Merchants can access all templates, even in the Free plan.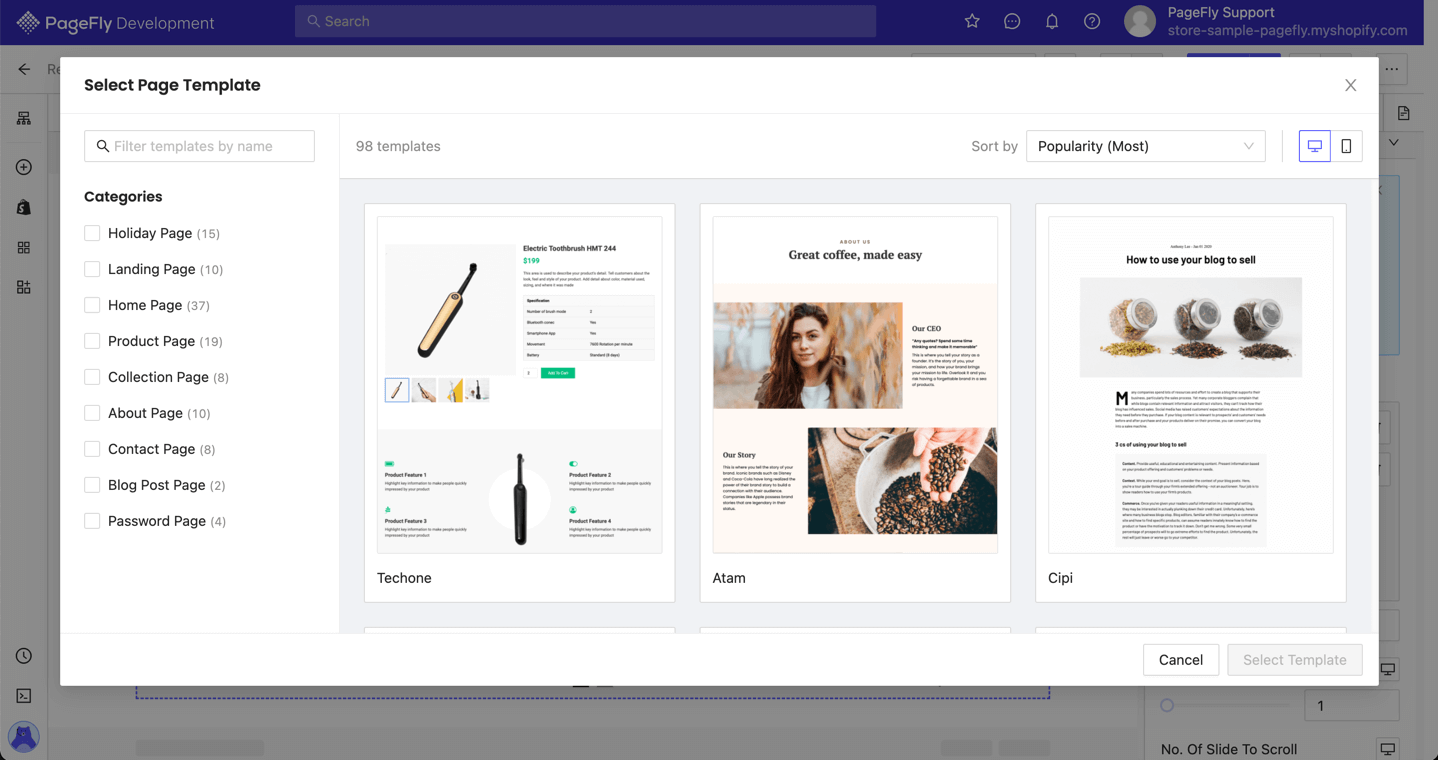 Multi-devices editor
With PageFly, merchants can customize and optimize their pages on many devices such as mobile, laptop and tablet. They can adjust the page to get it suitably responsive on each device.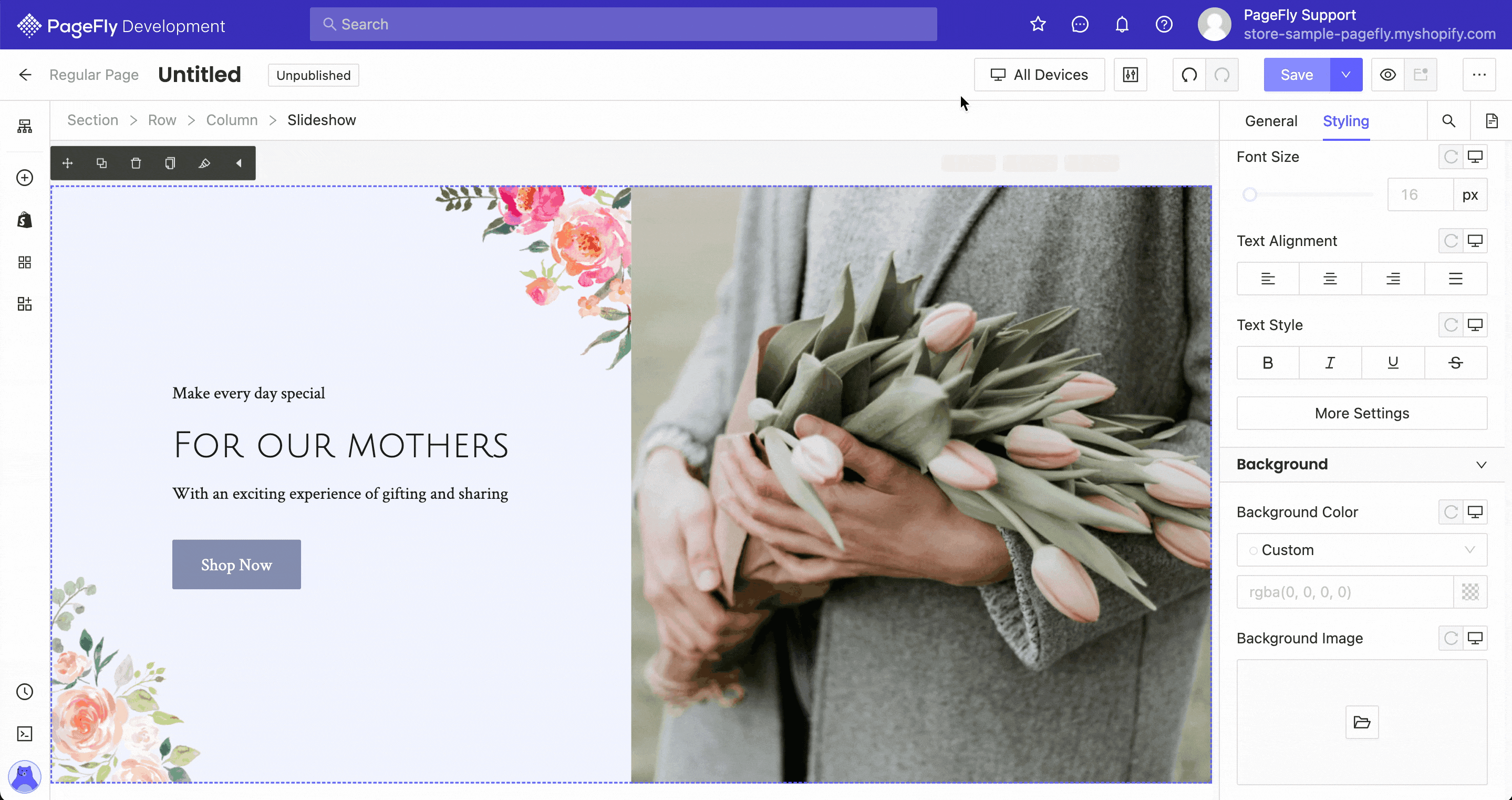 3rd-party apps integration
PageFly has been partnering with many 3rd-party app and service providers, especially many top-rated review apps. Merchants can combine using our app features and elements from our app partners for ultimately optimizing their pages.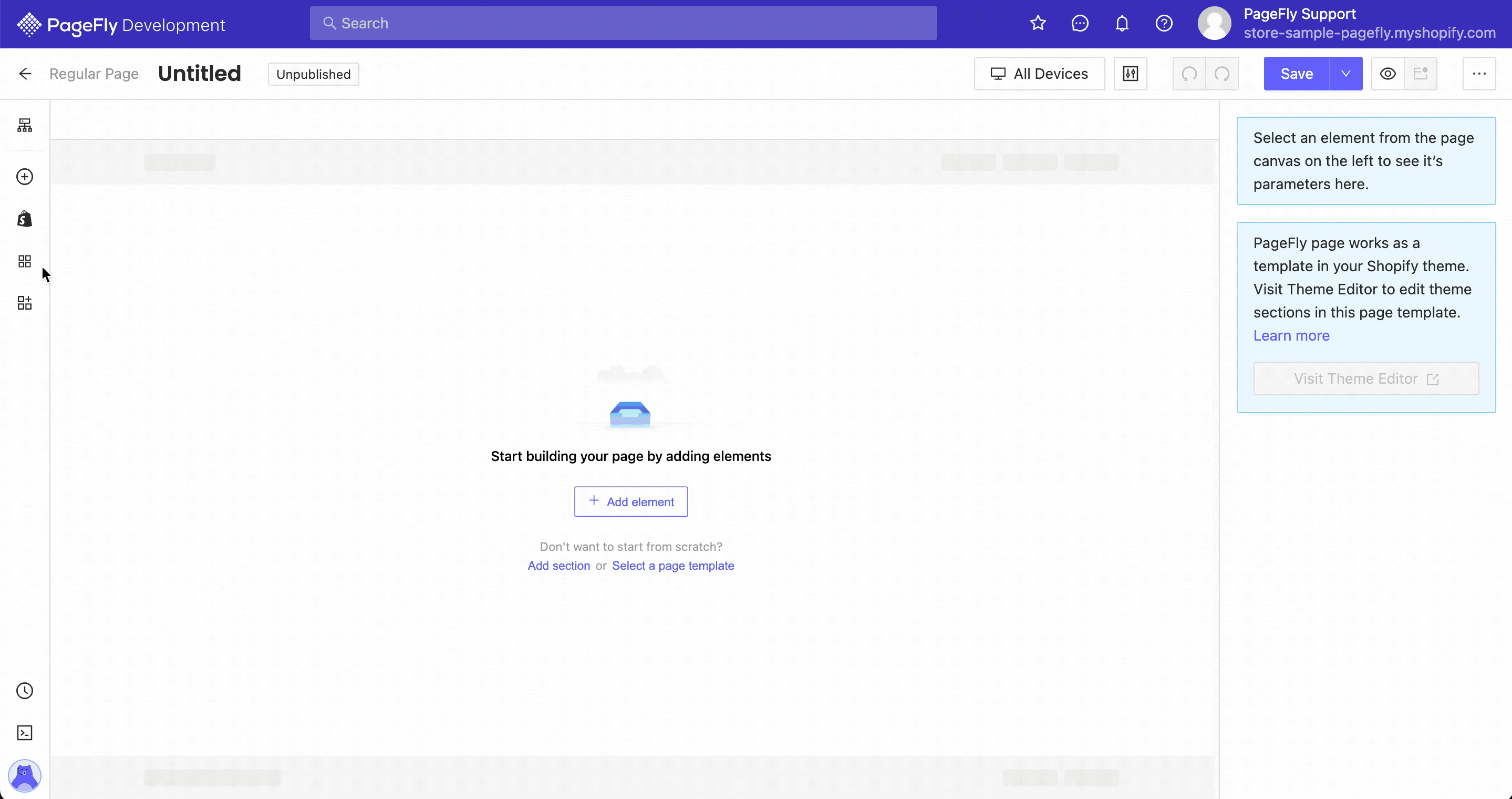 #2-PageFly service
At PageFly, our success is associated with merchants' success. We understand the struggles of our merchants while building their online stores (poor designs or content, mobile optimization, site speed, etc). That's why our support team is available 24/7 to unravel customers' issues.
Regardless of which PageFly plan they are using, live chat support is always open for their service, instantly. All of that has been proven by 6000+ 5-star reviews on the Shopify App Store.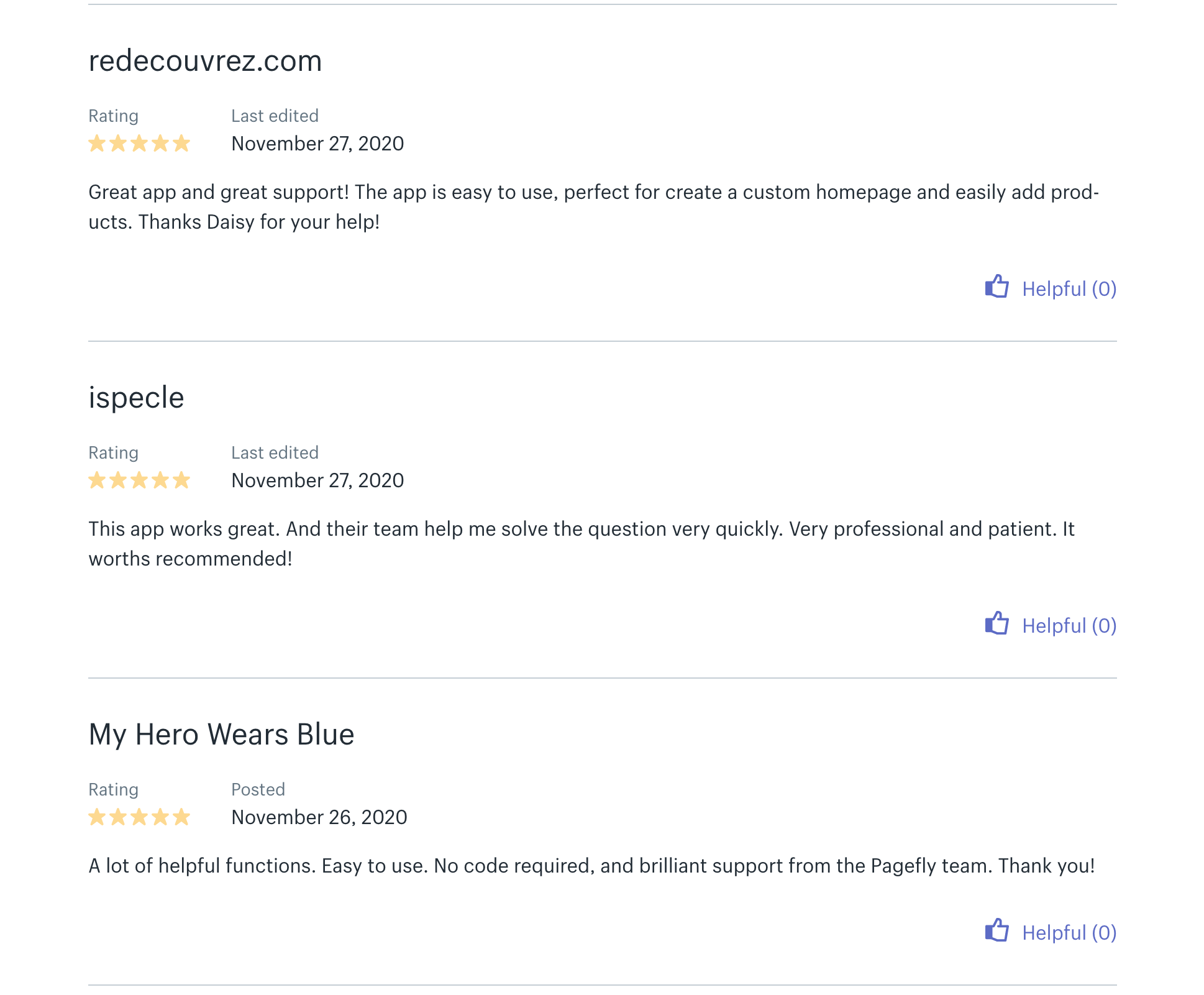 Also, if a merchant wants to have a custom request to build their pages, they can reach us directly via live chat and talk with our Shopify Expert team for personal service.
#3-PageFly pricing
PageFly's newest pricing will depend on the number of "slots" (also known as the number of pages published on PageFly). 
A free plan is available with 3 publishable slots
More slot options to choose from than our previous 4 plans.
Unlimited blog page for $49 per month
We will only charge the number of pages you published on your online store and this pricing will still be in the form of subscription, which will be recurring.
Remember: Once a merchant installs PageFly at any plan (even Free plan) using your affiliate links, PageFly affiliate system will count that store.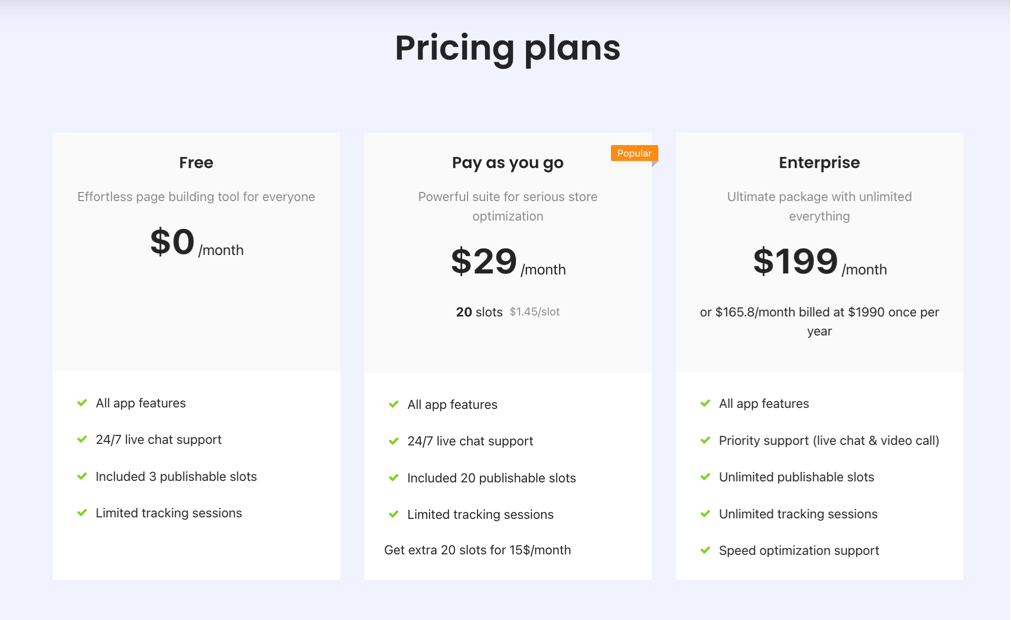 #4-PageFly educating resource
If users are confused while using PageFly, they can find our useful tutorials in many ways:
How an affiliate can educate merchants about PageFly
Once you understand our value, it is easier for you to create a bridge to connect the gap.
As an affiliate, there are many ways and channels to educate your audience about PageFly. Belows are some of our suggestions:
Write blog posts
If you're running a blog or love writing. You can write articles with related content that can mention or include PageFly in your post. Blogging is a common channel for affiliate partners, and you can smartly optimize SEO strategies to get organic traffic to your blog.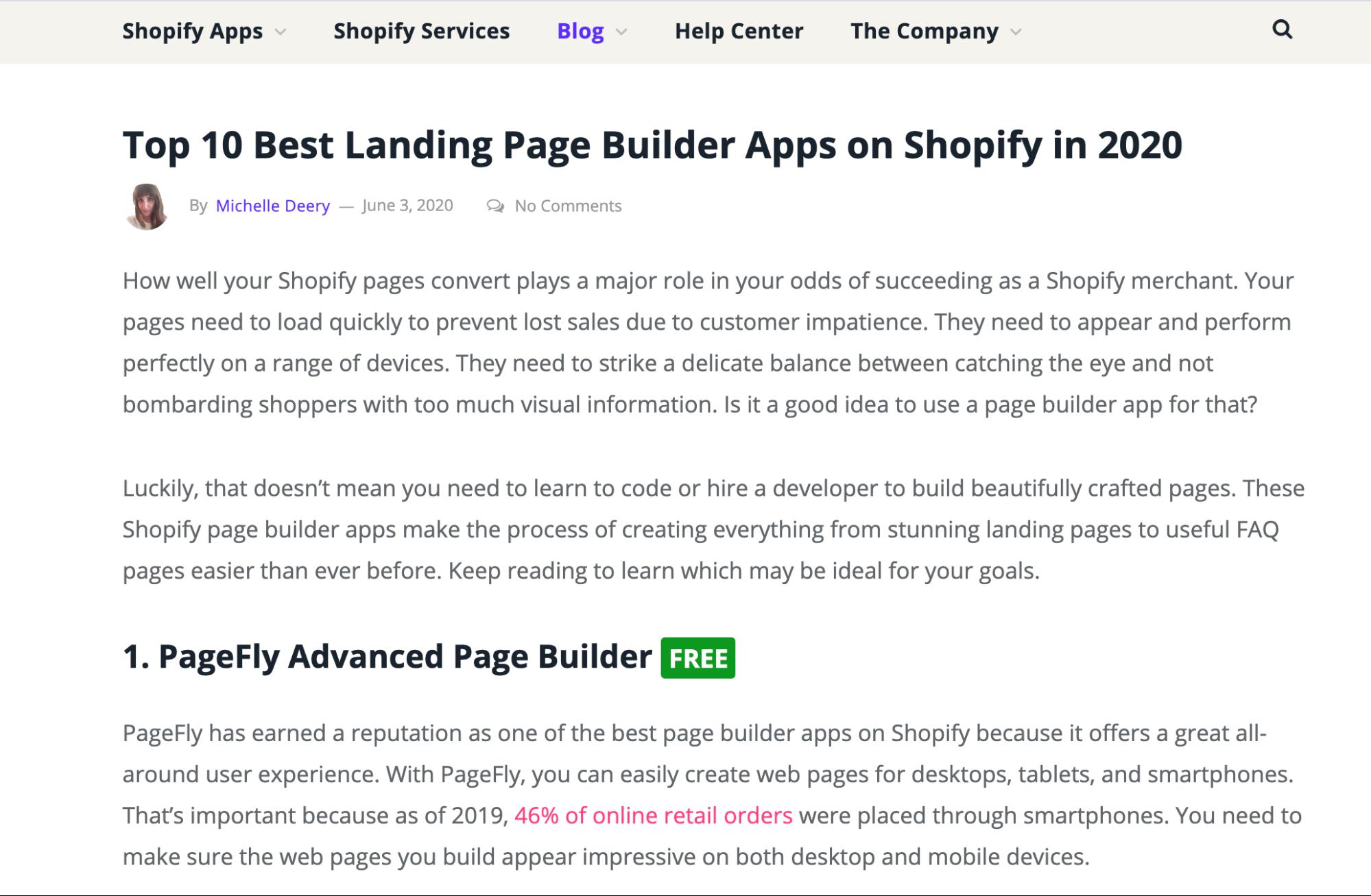 Credit: Digismoothie
Make videos
Instead of playing with words, would you prefer to make videos with effects and stuff? Then you can make videos and post them on Youtube. One of the examples could be tutorials on how to build pages with PageFly, or other related video topics in which you can mention PageFly.
Teach courses
If you have a cool eCommerce or Shopify course, you can totally use PageFly as a material or example to address what you are educating your audience.

You can write reviews or comparisons of PageFly and other apps on social media like Facebook, Reddit, Quora, etc.
Find other methods here in this article: 6 Ways to make money with the PageFly Affiliate program