In this article, you'll learn how to enrich the content of your product page to convey more information about your product and increase conversion rates accordingly.
Before going details, you can check this video about how to create a basic Shopify Product page in PageFly:
Relationship between default Shopify and PageFly product page
Default Shopify products contain just a few pieces of information. With that in mind, PageFly allows you to add more information about your products for higher chances of converting your visitors to customers.
Install PageFly for Free here
It's worth remembering that a PageFly product page does not thoroughly replace Shopify product pages, but will be appended into the default product page and will re-use all the parts from the original product page. Below is how we used PageFly elements to empower a default Shopify product page.
Create a new product page
Step 1: On the PageFly dashboard, click on the Product page in the Page List
Step 2: Click on the Create a product page button
Assign product(s)
After creating a product page, you need to assign one or many products for this product page.
There are many ways to quickly head to assign product(s) for your product page.
First, in the Page Editor: Click on the 3 dots icon to open the Page Assignment modal.
You need to select one or many products for the product page. You can also assign all products of your store. Please check this GIF for detailed instructions: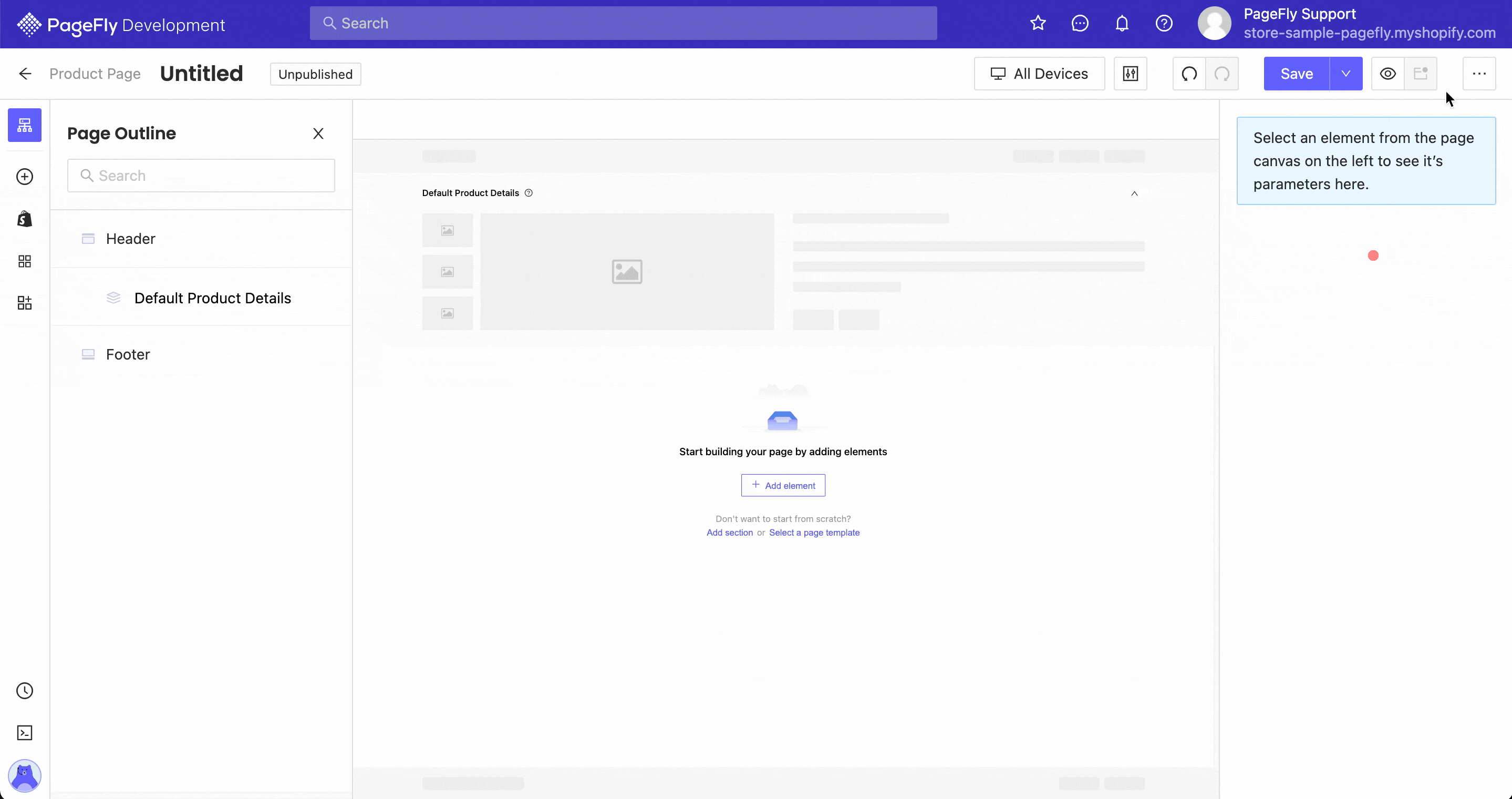 Another way is to choose Page Settings > Type > Page Assignments > Edit Products to assign products for your product page.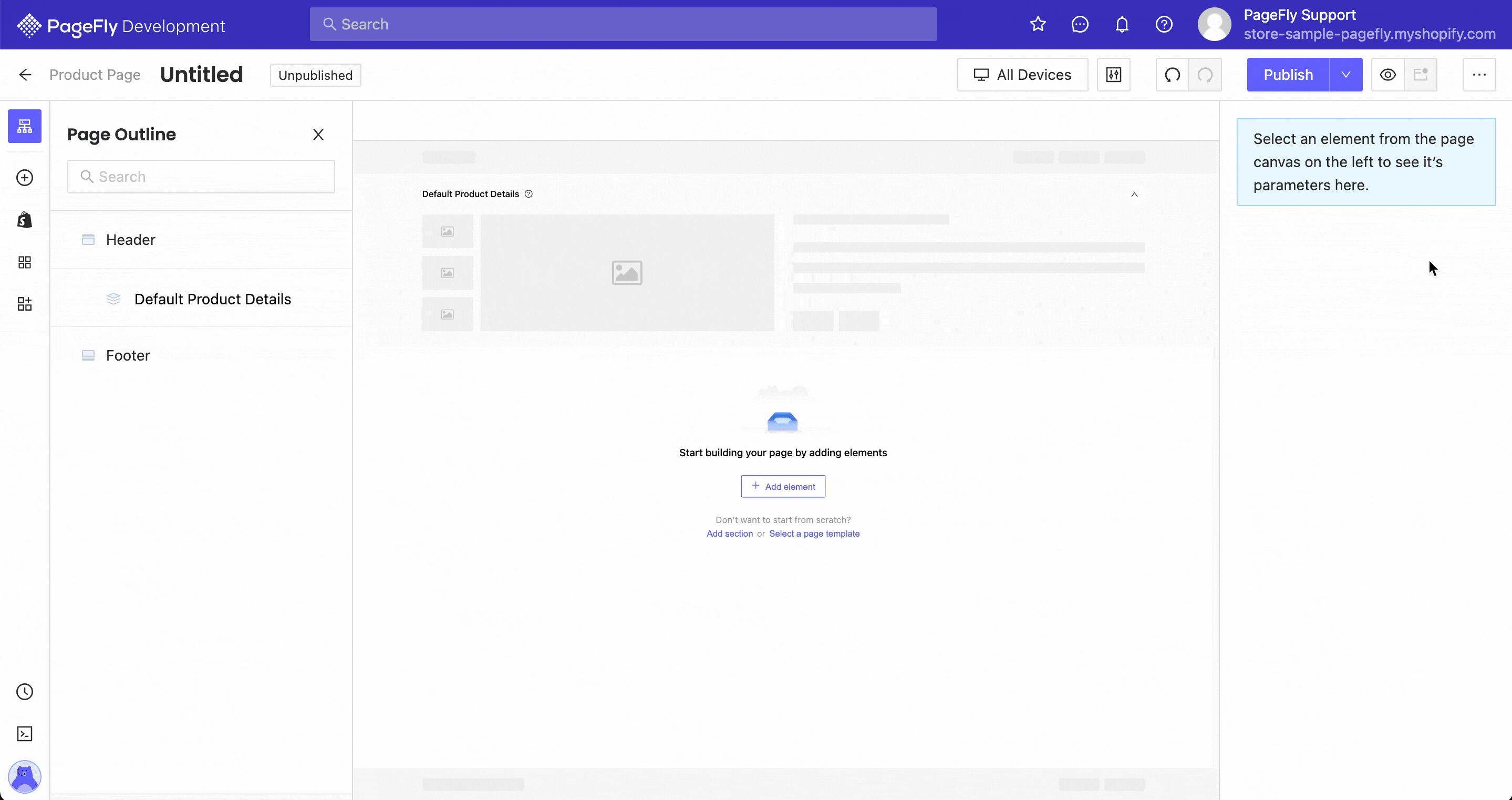 After assigning, you can also manage the quantity of products assigned for each product page right in the PageFly Dashboard. Moreover, you can click in the quantity to quickly head to Page Assignments. Kindly check this GIF for details: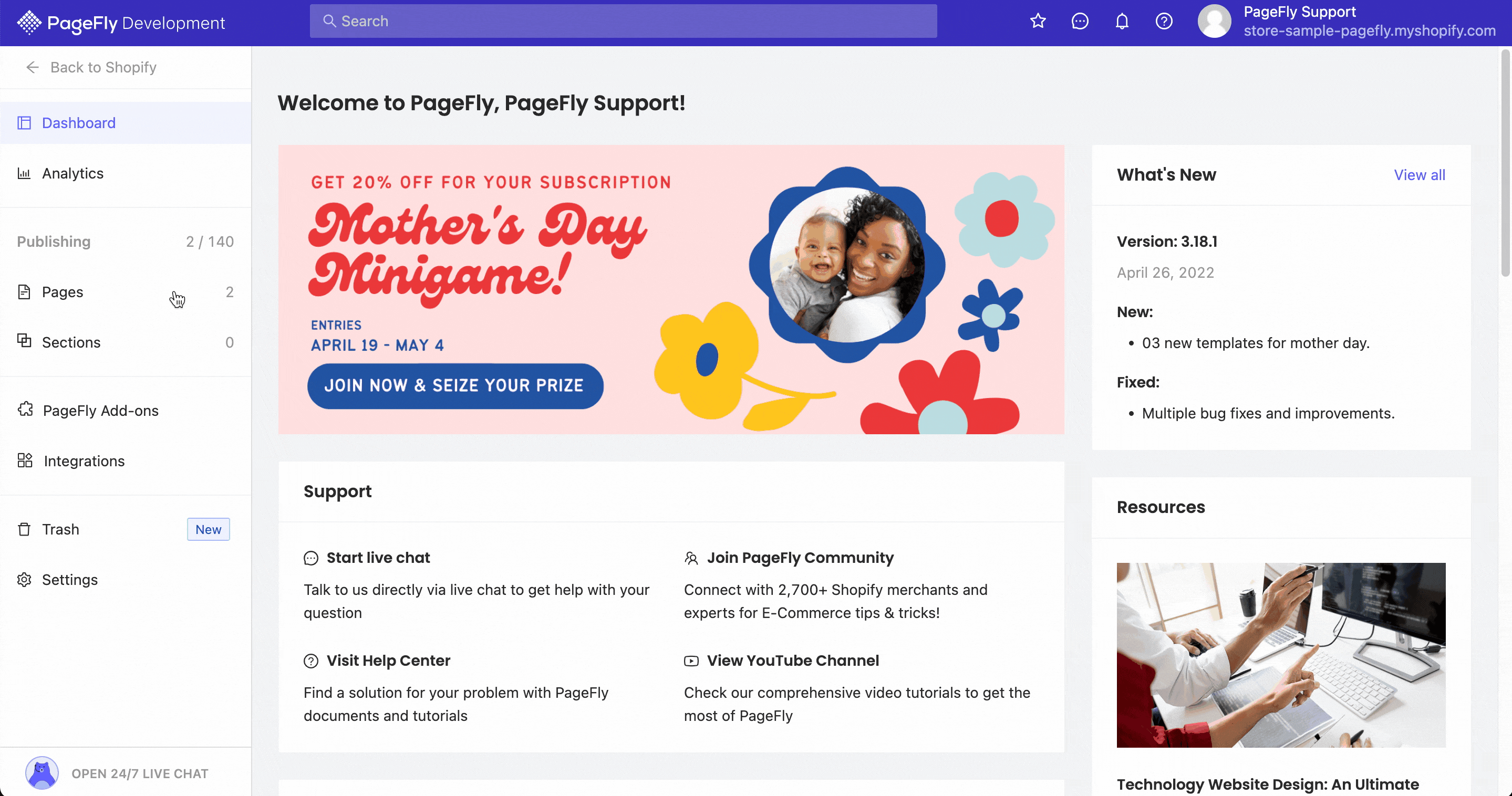 Add a product details element
Step 1: In the Element Catalog, click on the Add Shopify element icon
Step 2: Drag and drop the Product Details element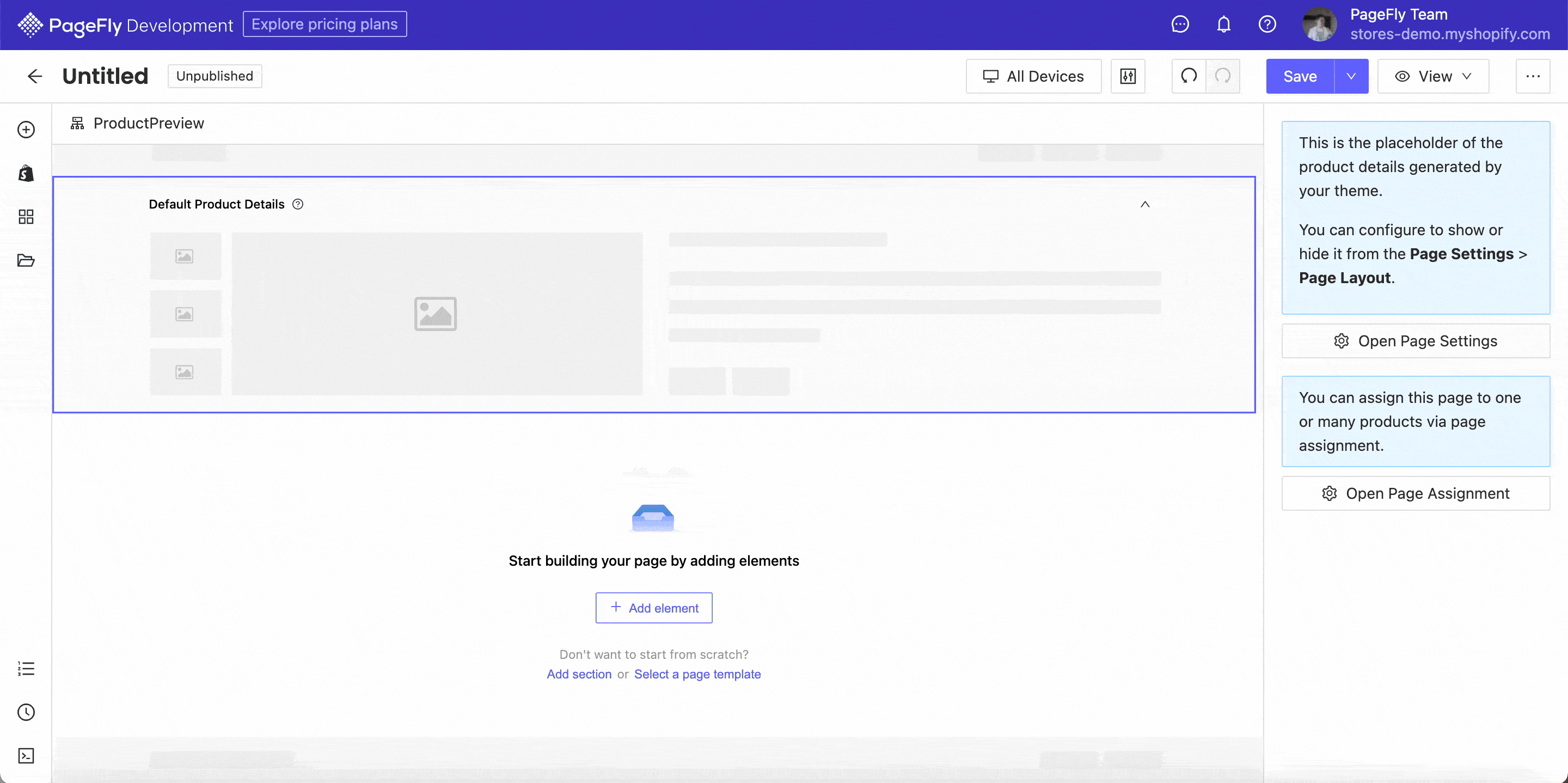 Hide the default product details
There is a product preview section above the product details. It's a default section when you create a new product page. This is the placeholder of the product details generated by your theme. Here you can hide it from the Page Settings > Page Layout.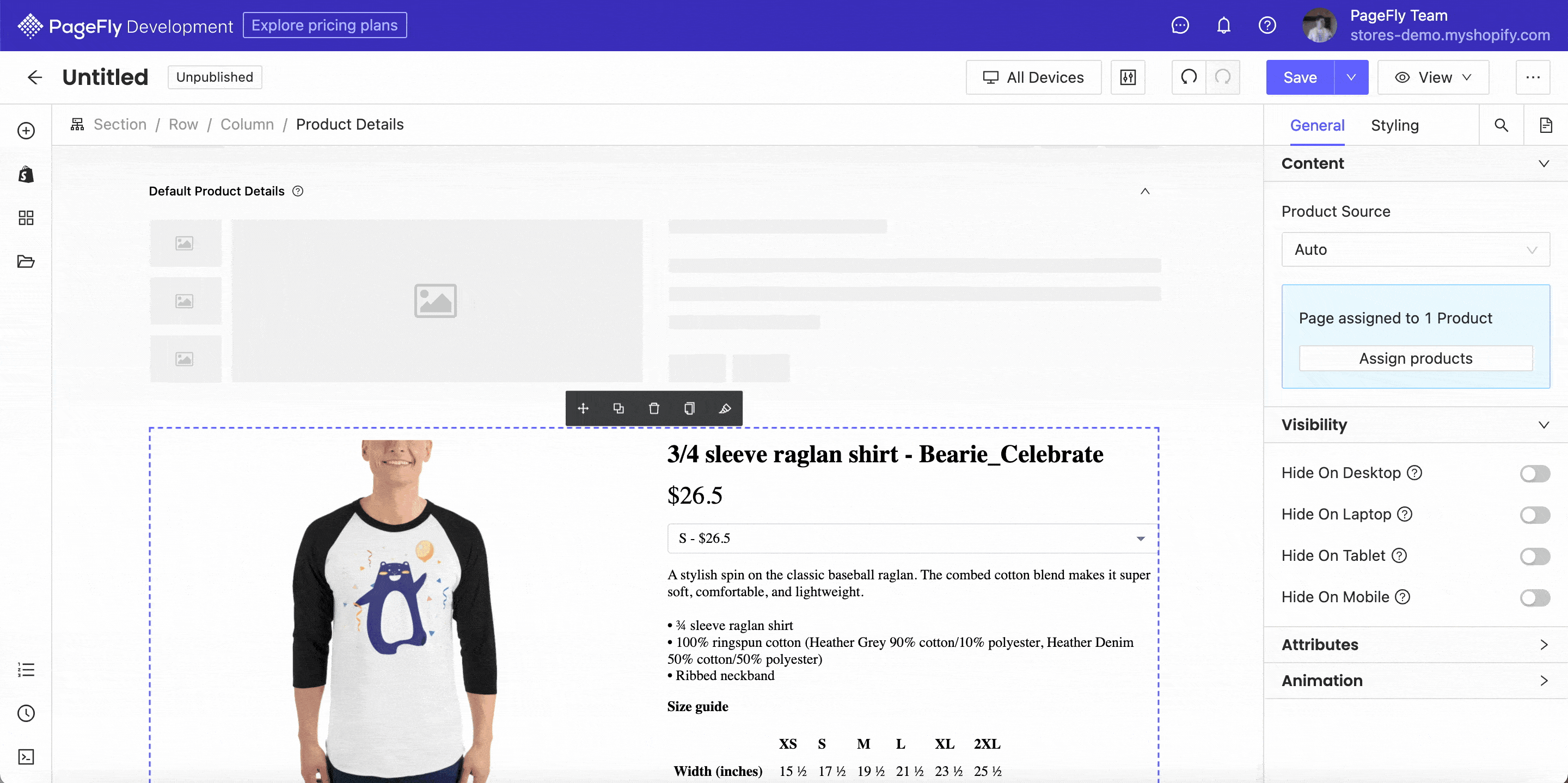 For Theme OS 2.0:
If you are using a Shopify OS 2.0 theme like Dawn, you will need to make the change in Shopify Admin dashboard.
You can see the details about hiding default product details on Shopify Theme OS 2.0 here.
Add brand logos
In the new version 3.0, we have many pre-made sections in the Page Sections.
Step 1: In the Element catalog, click on the Add section icon.
Step 2: Select the Page Section, scroll down to the Client Logos and choose a section you want.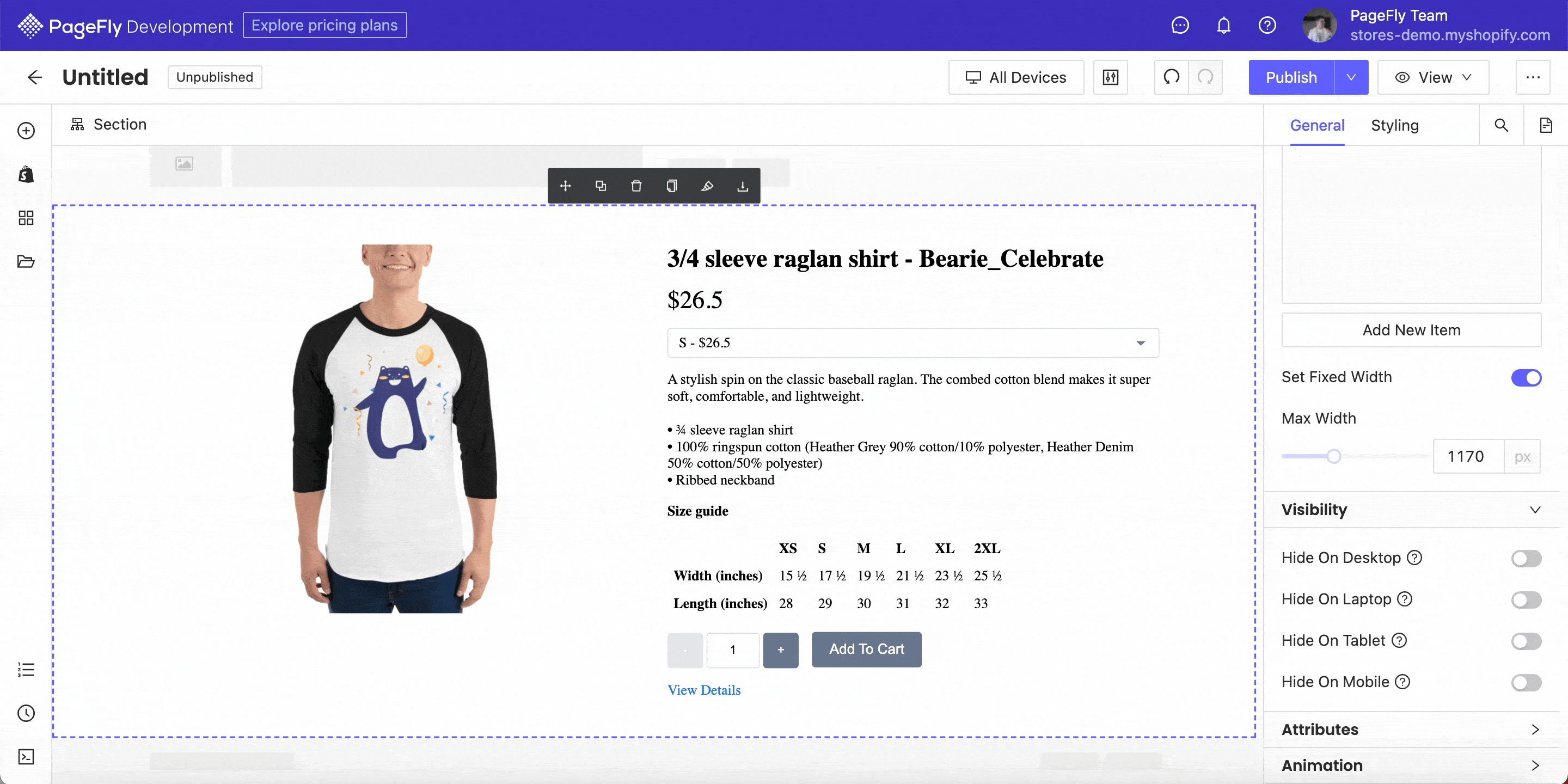 Add a heading
For this section, we will add a heading for it.
Step 1: Click on the Add element icon ( the first icon) and choose the Heading element
Step 2: Drag and drop a Heading on the page
Step 3: In the General tab, change the content for the heading in the Heading Text box
Step 4: Switch to the Styling tab, increase the font size to 20px and change the font family in the Typography parameter
Step 5: Select the Row (which covers the Heading) and align Center for it.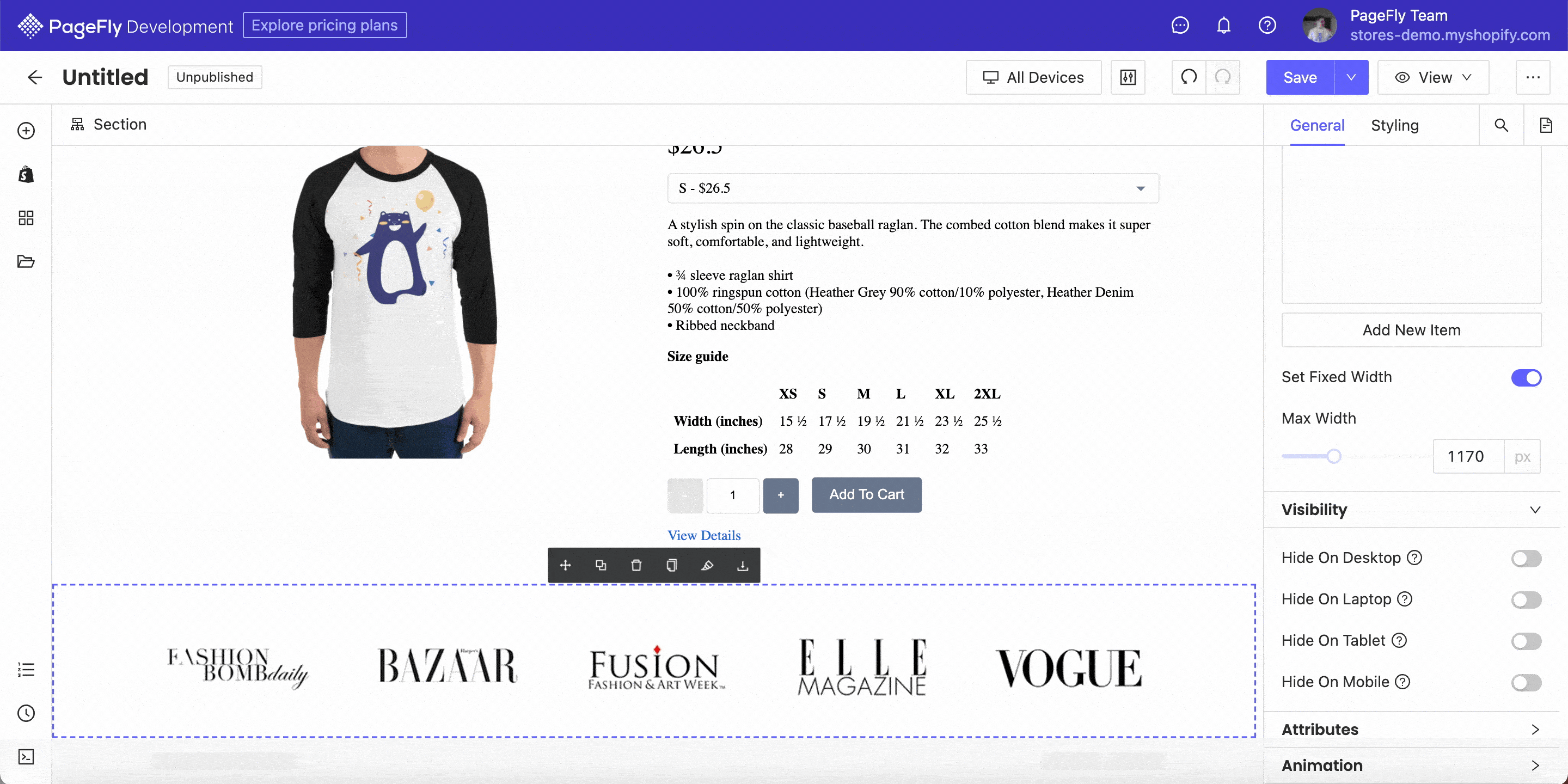 Add a Trust Badges section
The trust badges sections are also in the Page Sections.
By adding a trust badges section which contains the store's benefits, customers can feel rest assured when they buy products of your store.
You can customize the section according to your store's benefits: Shipping and refund policies, quality certificate, tracking orders, etc.
Add testimonials
It's very important to have customer reviews/ testimonials for your store. This helps to increase more trust for your store. You can use Testimonials premade sections
Step 1: Open Page Sections and scroll down to the Testimonials
Step 2: Drag and drop a section you want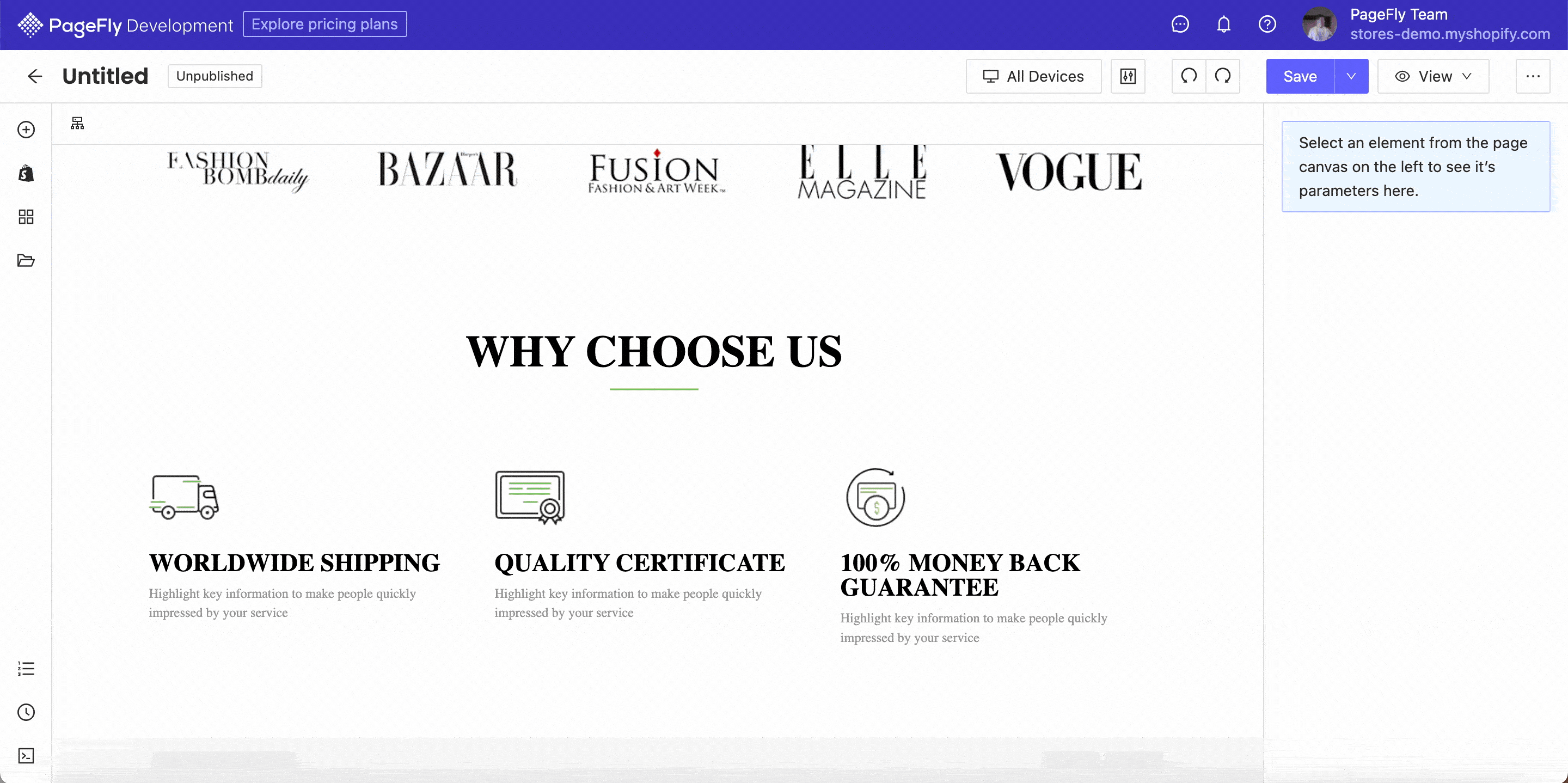 Add a cross sell section
You also use a pre-made section which is Product Suggestions.
In the General tab, click the Custom Collection option and select a collection you want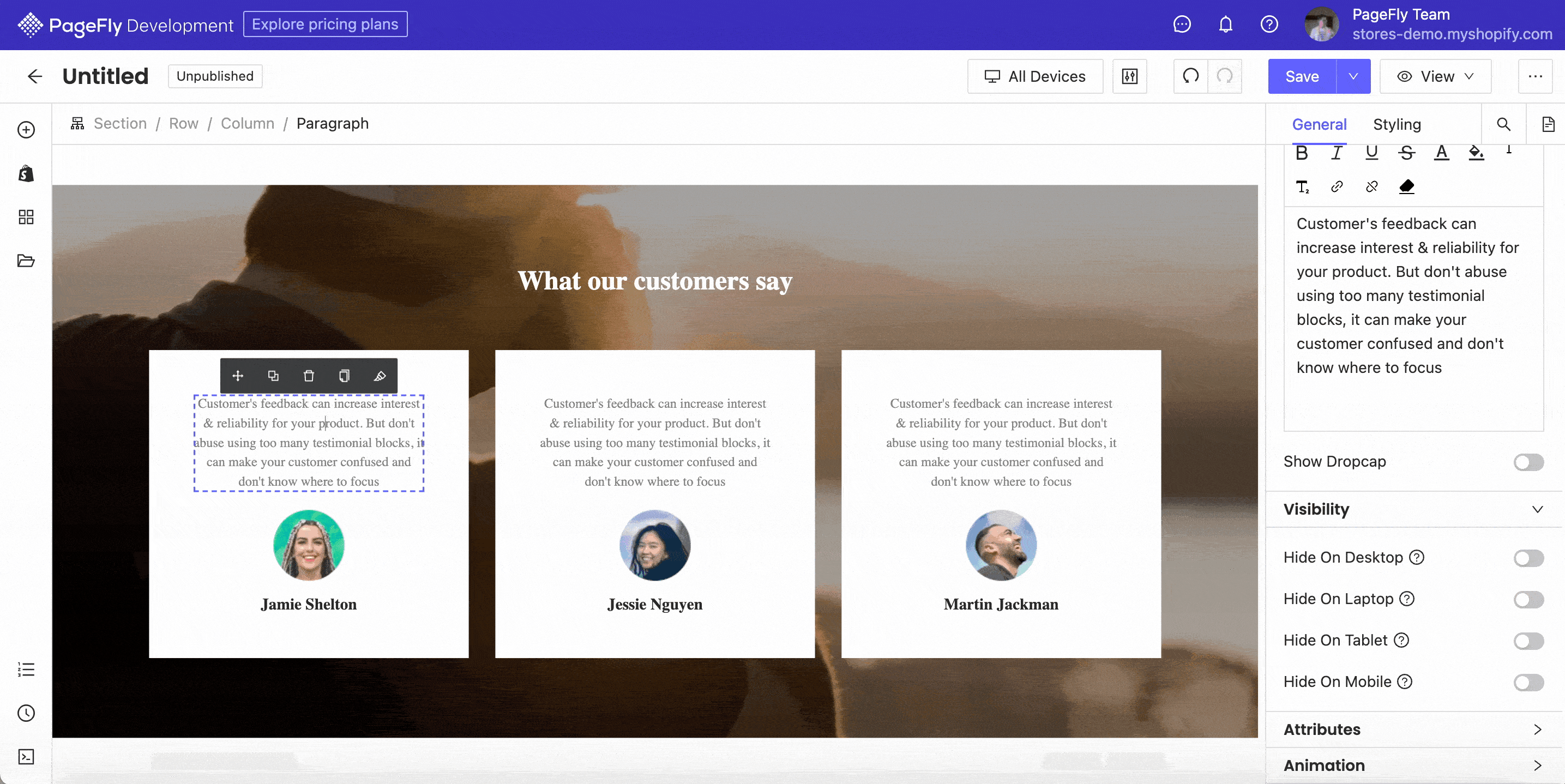 This helps customers see other products of your store and encourage them to take action
If you use Dawn theme of Shopify Online Store 2.0, you can click on More Action icon in the top right corner then click on Visit Theme Editor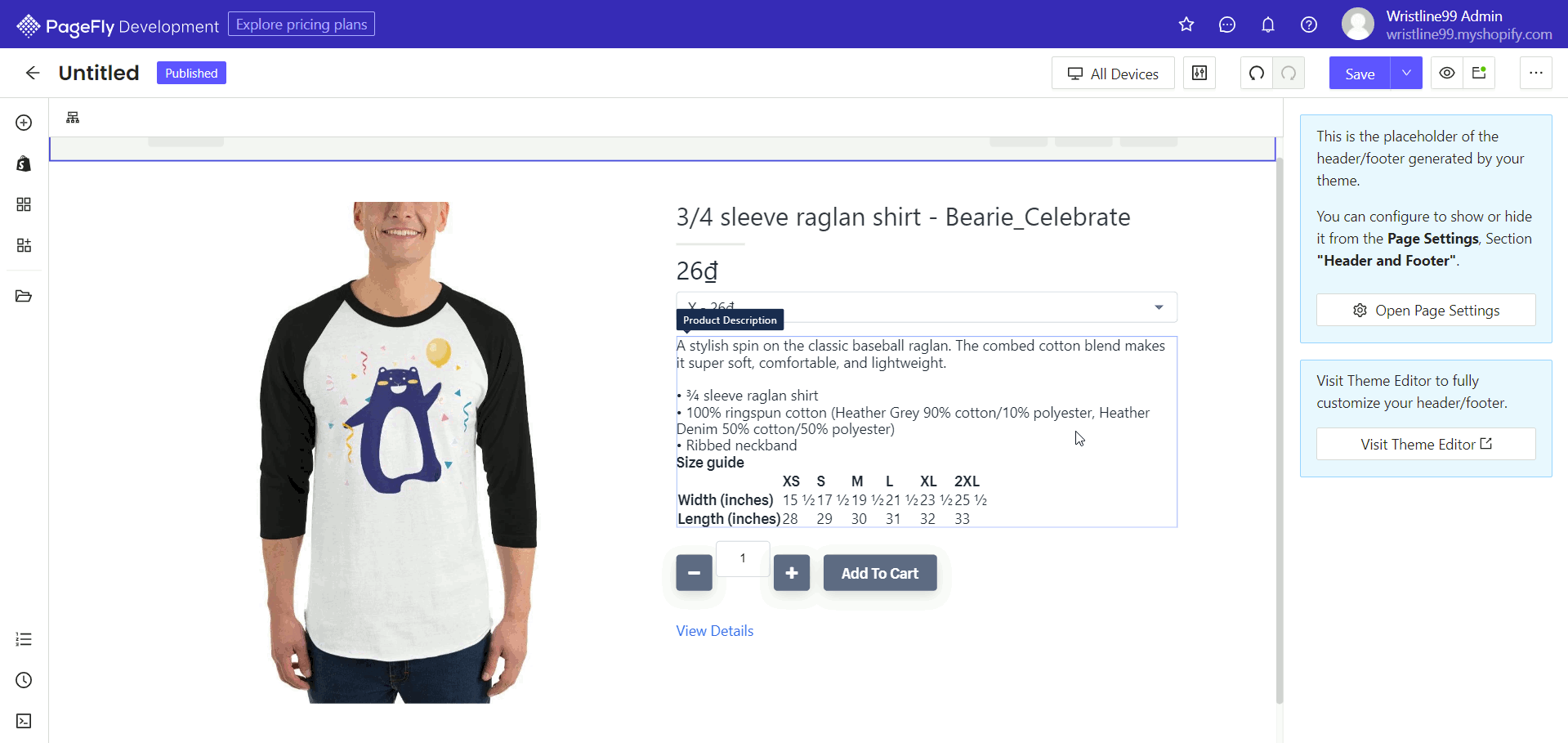 In the theme editor, you will see product detail twice, one from theme and another from PageFly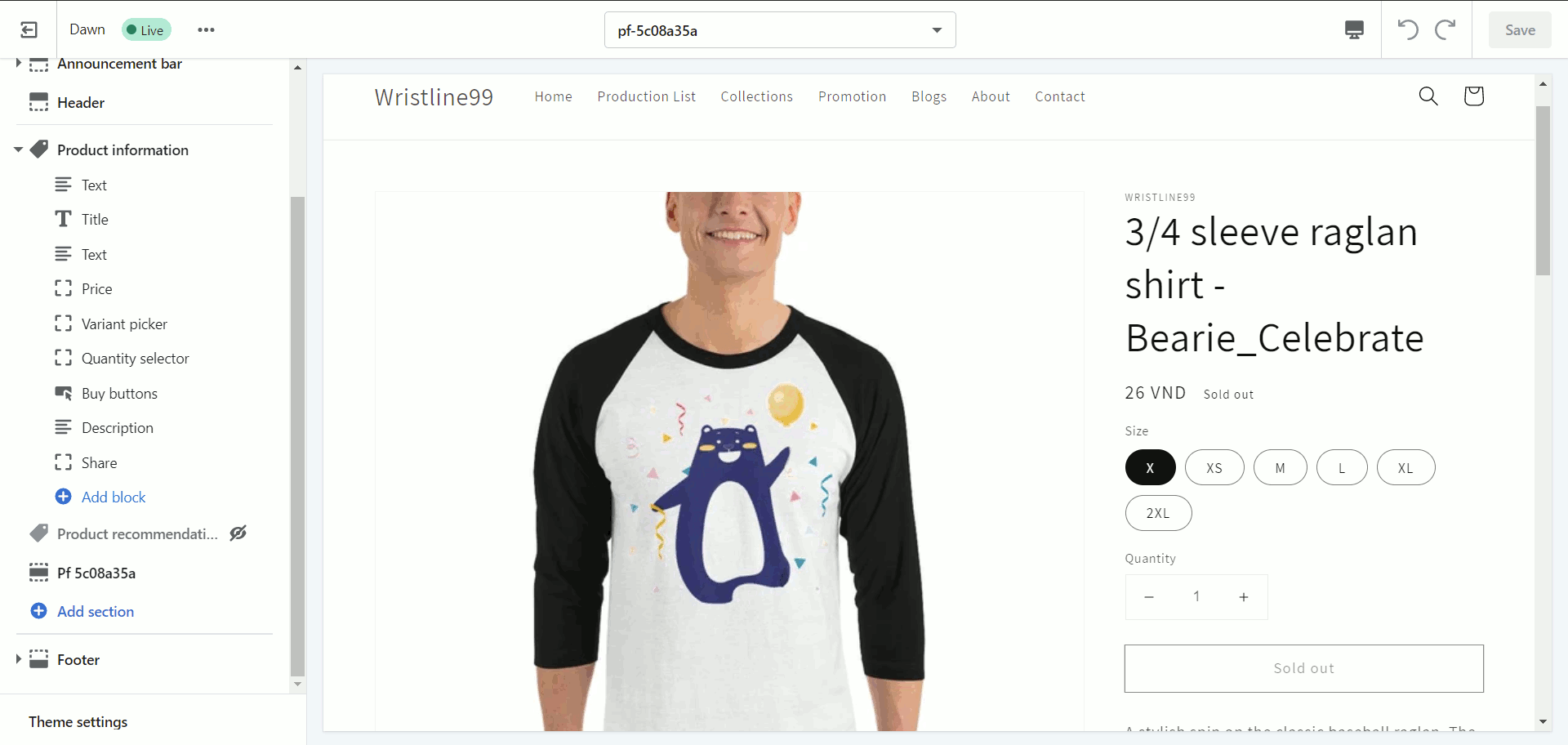 You can hide one of them by clicking on the eye icon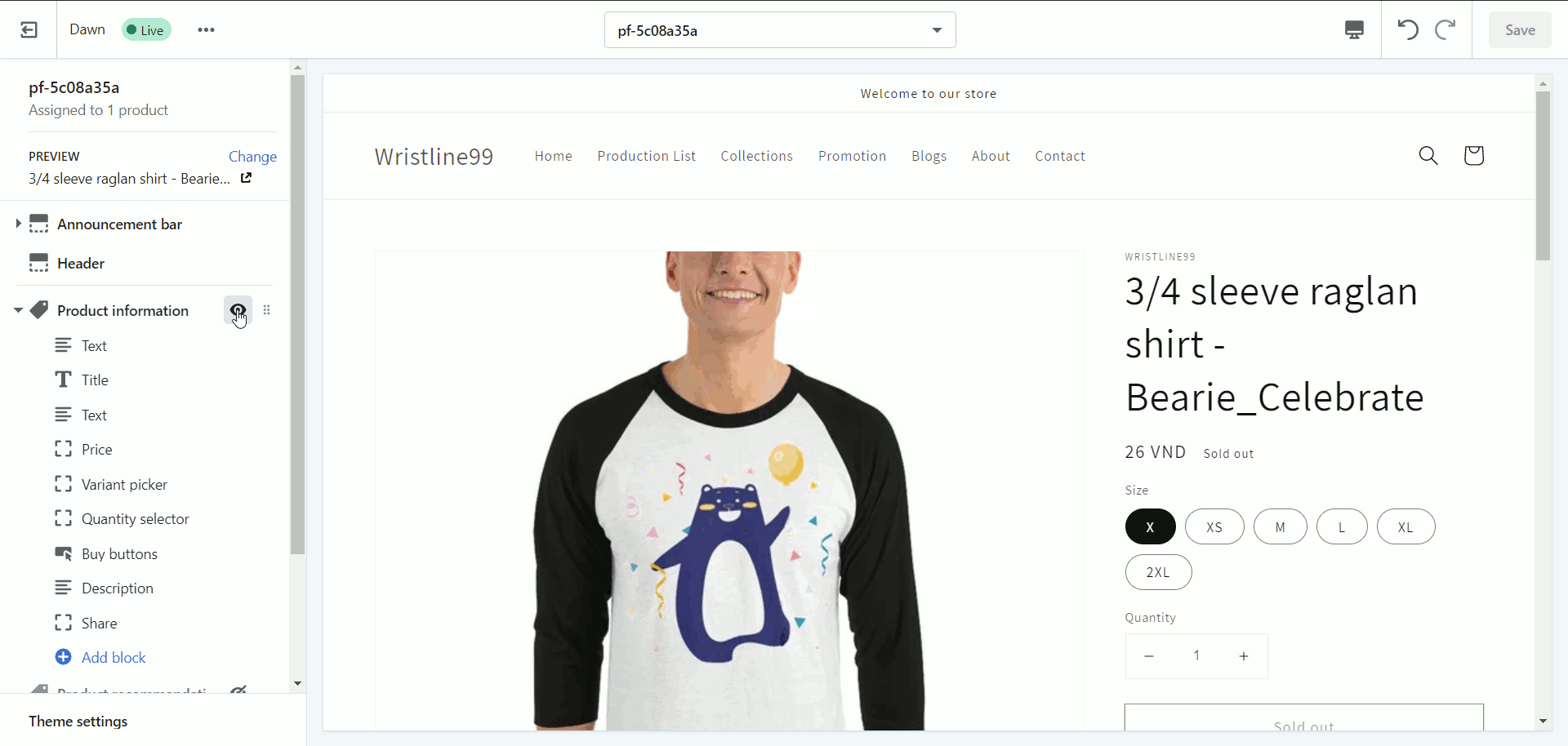 Finally, you can move the section made with PageFly freely on the product page. Click and hold the six-dot icon next to each section in the theme editor to move around.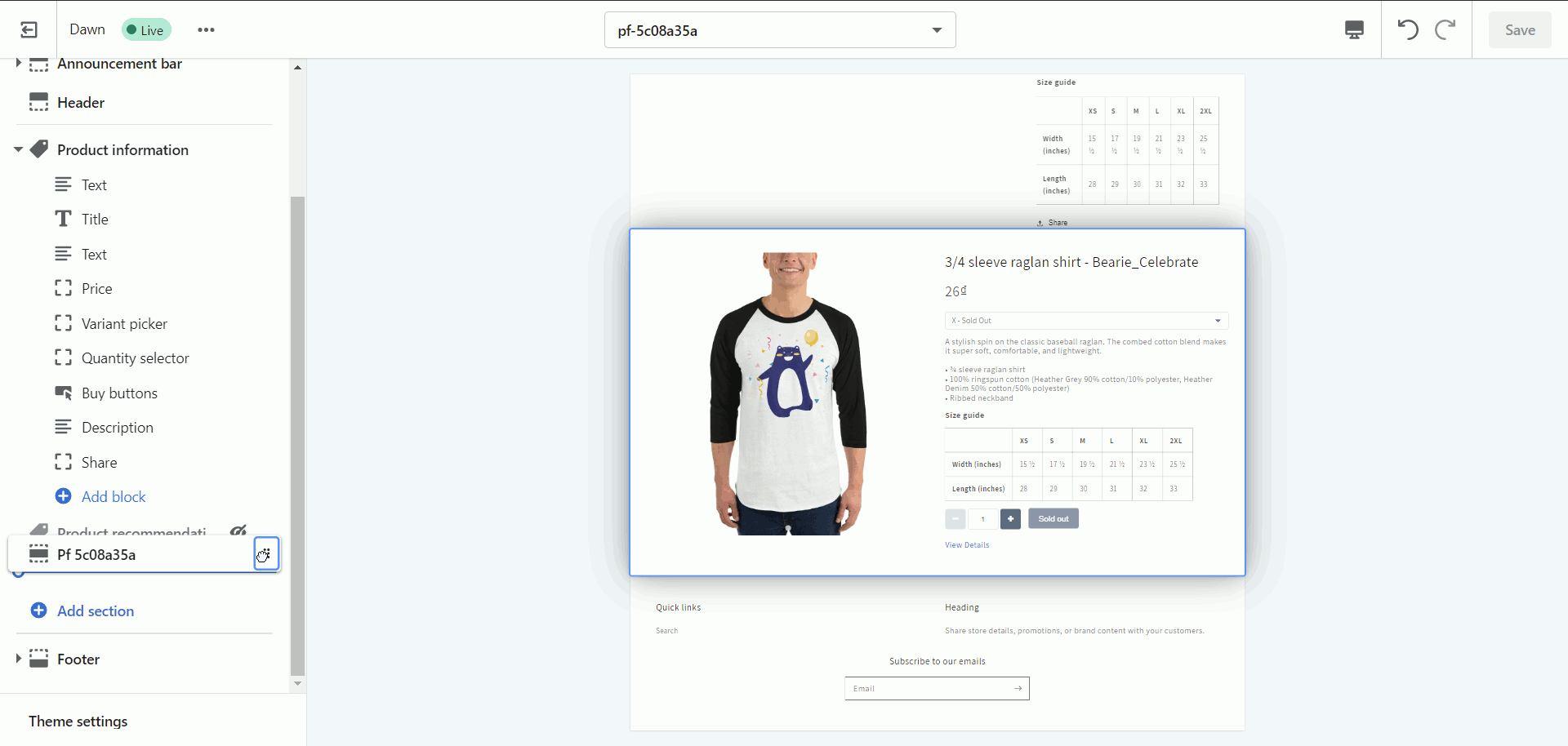 Finally, click Save to save your changes
These Design Converting Shopify Product Pages and Personalize Your Product Page guides indicate how to have an attractive and increase the conversion rate for your product page.
And if you have time to check out how you can optimize your Product Page for maximum conversion rate, check out our Exclusive Content: 12-Chapter Checklist on How Online Merchants Can Optimize Conversion Rate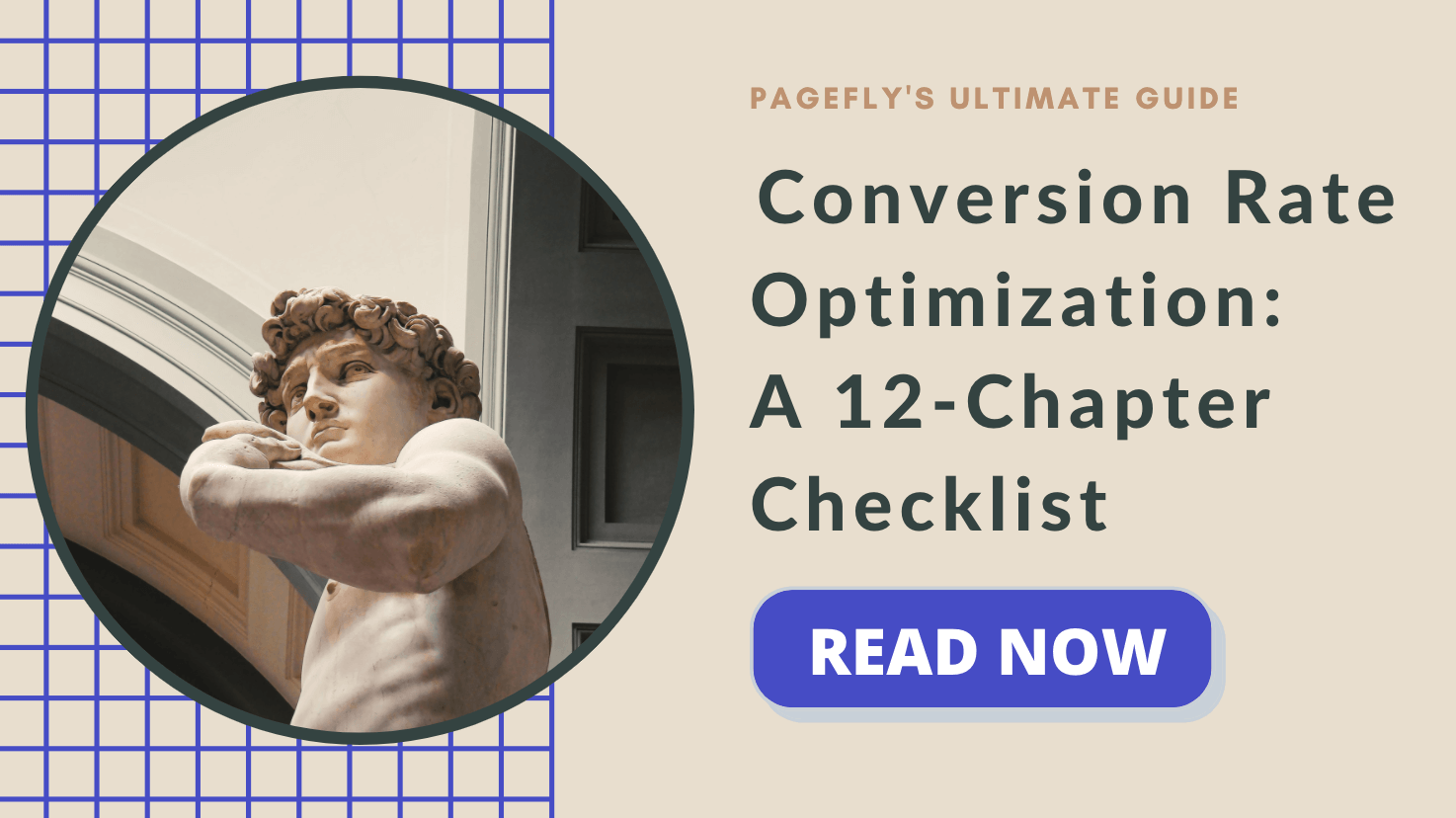 FAQ: Cannot find the product when searching for it
In this case, in order to find the product you want, you have to type the full title of the product or type the URL and handle of the product.
To find the URL and handle of the product, you can follow the following steps
Shopify admin > Products > Choose the product you want
Scroll down and click on the Edit website SEO button, then you can see the URL and handle box, and here you can find the product's URL and handle.