In this article, you will learn how to integrate Google Analytics (GA) to track events and actions on your PageFly pages. Before you start, we recommend that you have GA set up in your store.
Step 1: Install GA tracking code into Shopify store
First, log in to your GA account. Then, select Admin > Property Settings > copy the Tracking ID (UA-xxxxxxxx-x) to clipboard.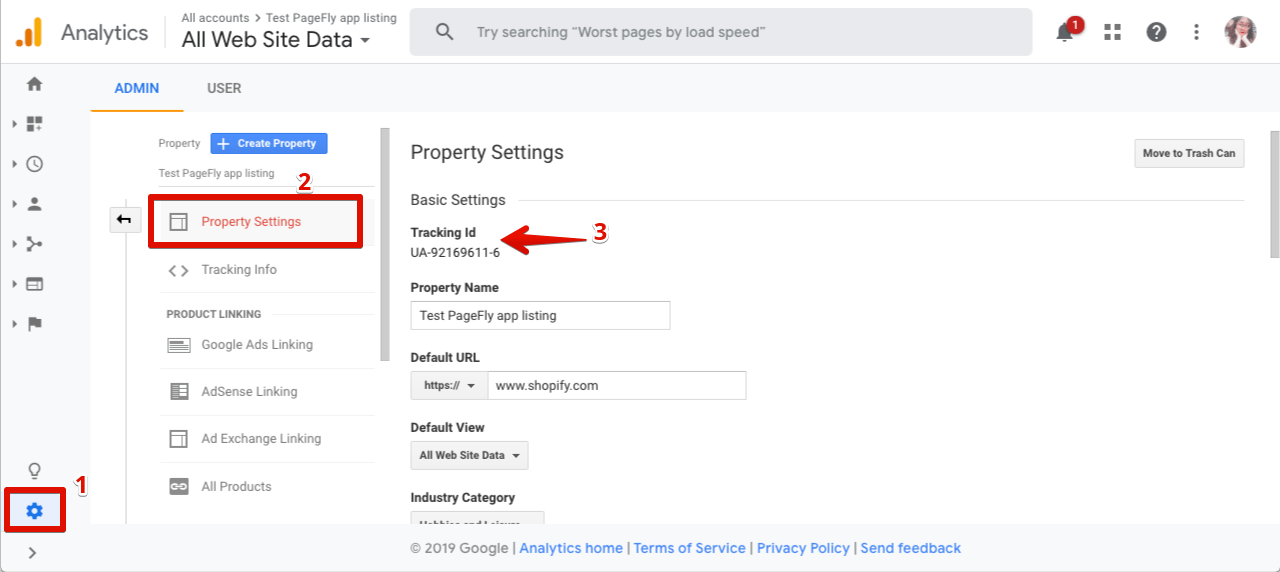 In a new tab,
Go to Shopify home > Sales Channels > Online Store
Choose Preferences
Copy the tracking ID and paste to Google Analytics parameter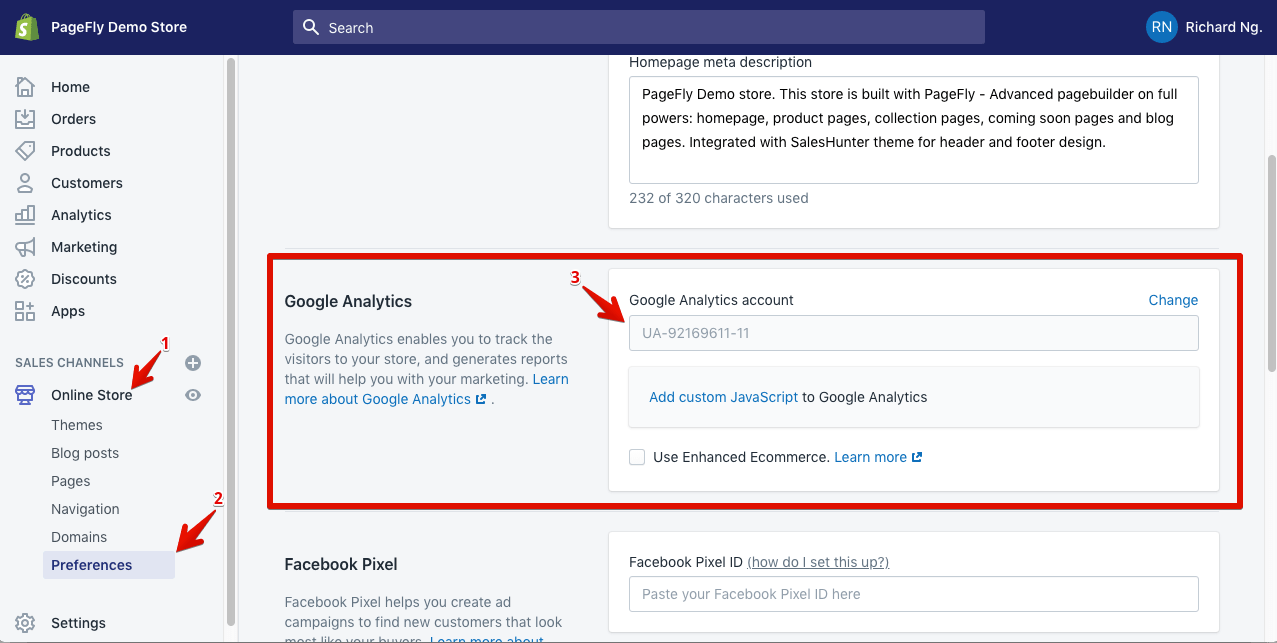 Step 2: Set up the code into PageFly page
In PageFly, GA integration is available in 12 elements:
You can see an example below.
Select an element and then go to the General tab > TRACKING section > Google Analytics.
There will be a GA box appearing with 3 options:
GA Event Category
GA Event Action
GA Event Label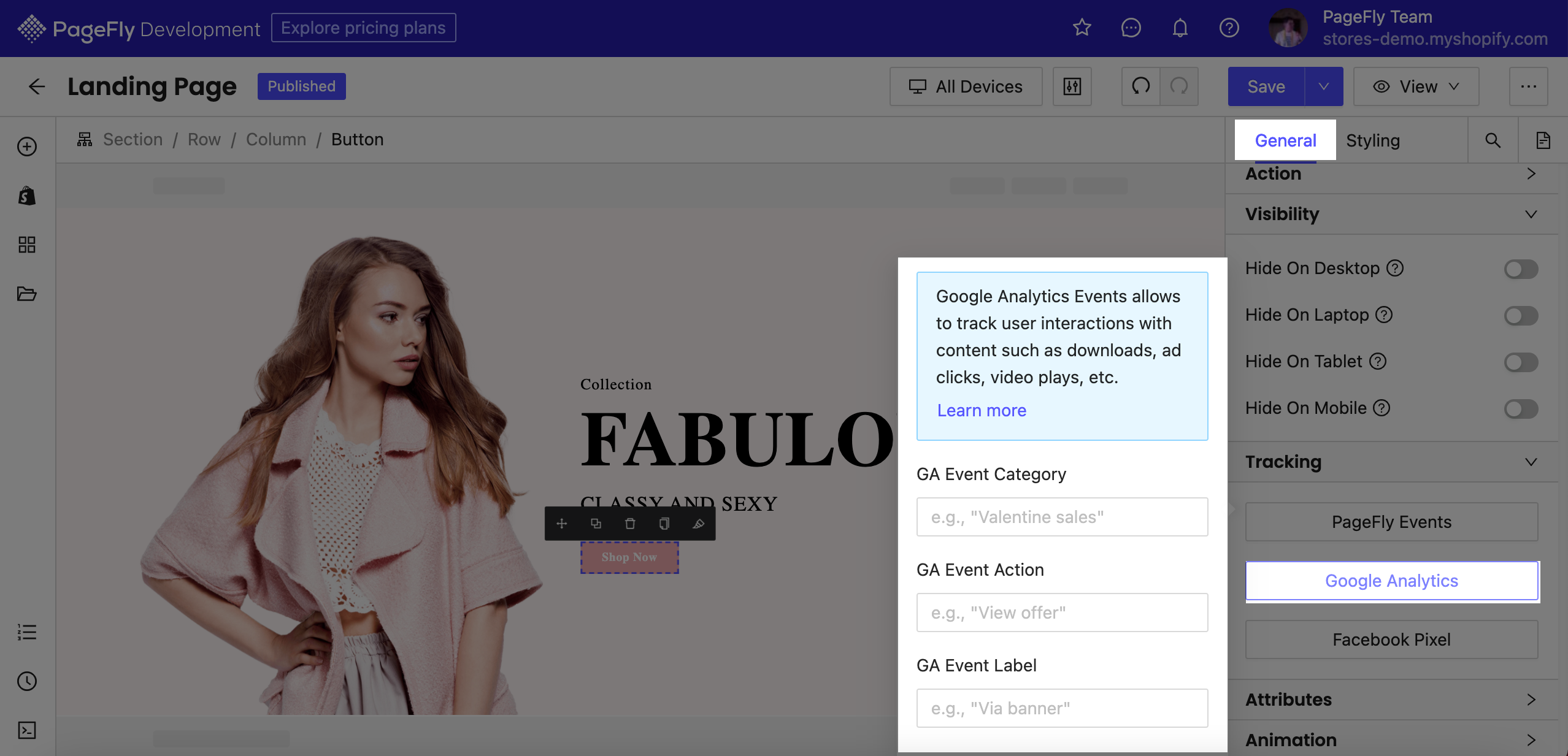 Here, you can also set up Facebook pixel integration.
Step 3: Make sure events are firing properly
Let's say, we have the Product Add to Cart button called "Try one" with GA Event Action setup as "Try one" and GA Event Category setup as "Page 1-CJS"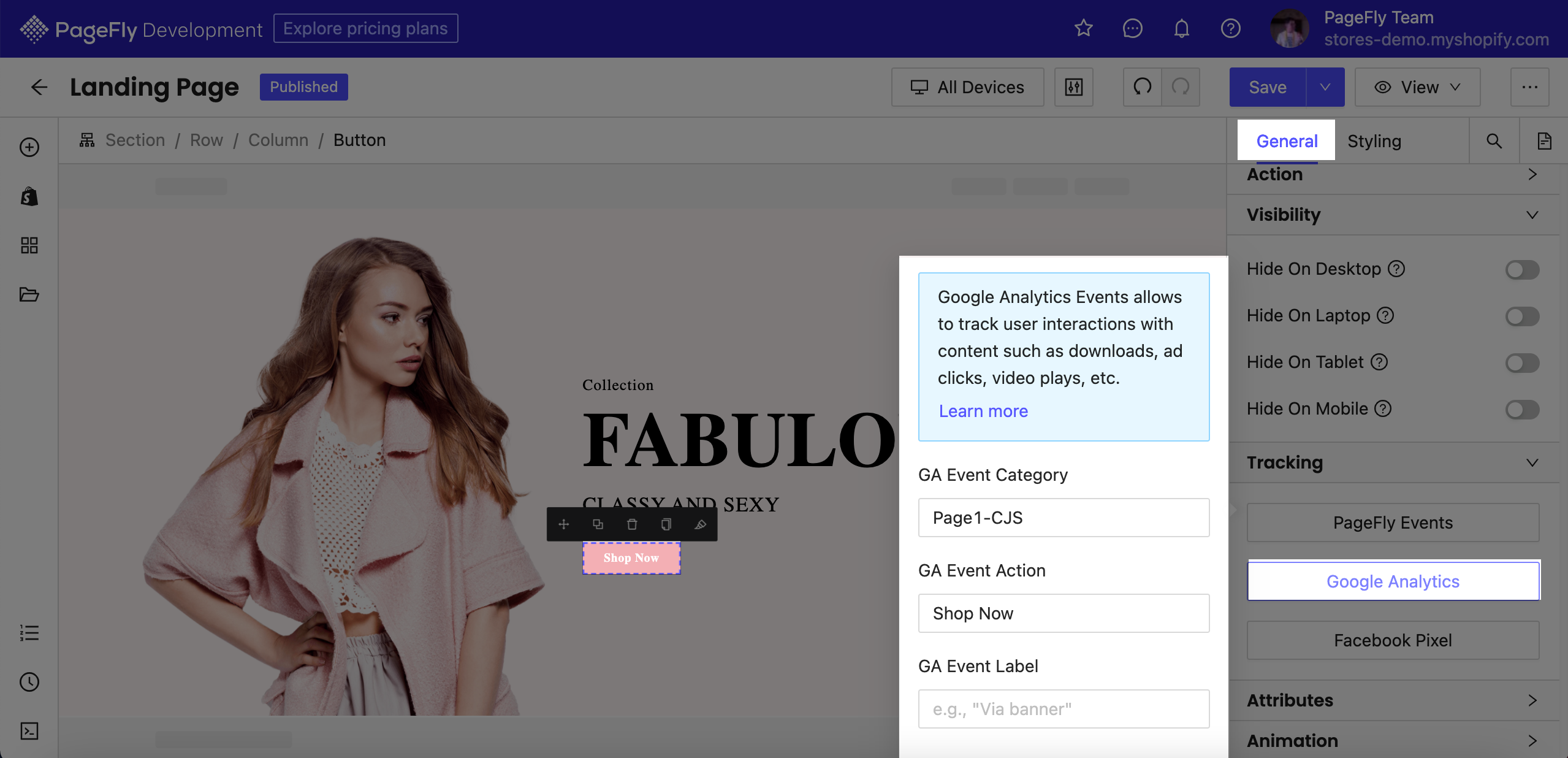 In GA, go to Reports > Real-time > Events.
Go to your page and click on the button.
Then go back to GA and you can see the name of the event category and event action that you set up before.