About HTML Video element
The HTML Video element is designed to make your page more attractive in order to increase the conversion rate. You can use this element to share a video on your website or blog. 
Before jumping to the detailed steps, you can watch this video below:
Access the HTML Video element
The HTML video element can be found by clicking in the Add element icon on the left toolbar.
Step 1: Click on the Plus icon which is the Add element function
Step 2: Click on the HTML Video element in the dropdown menu
Step 3: Drag and drop the element you want into the page editor and then start using it.
Note that you can search for this element by using the search function instead of finding it in the sidebar.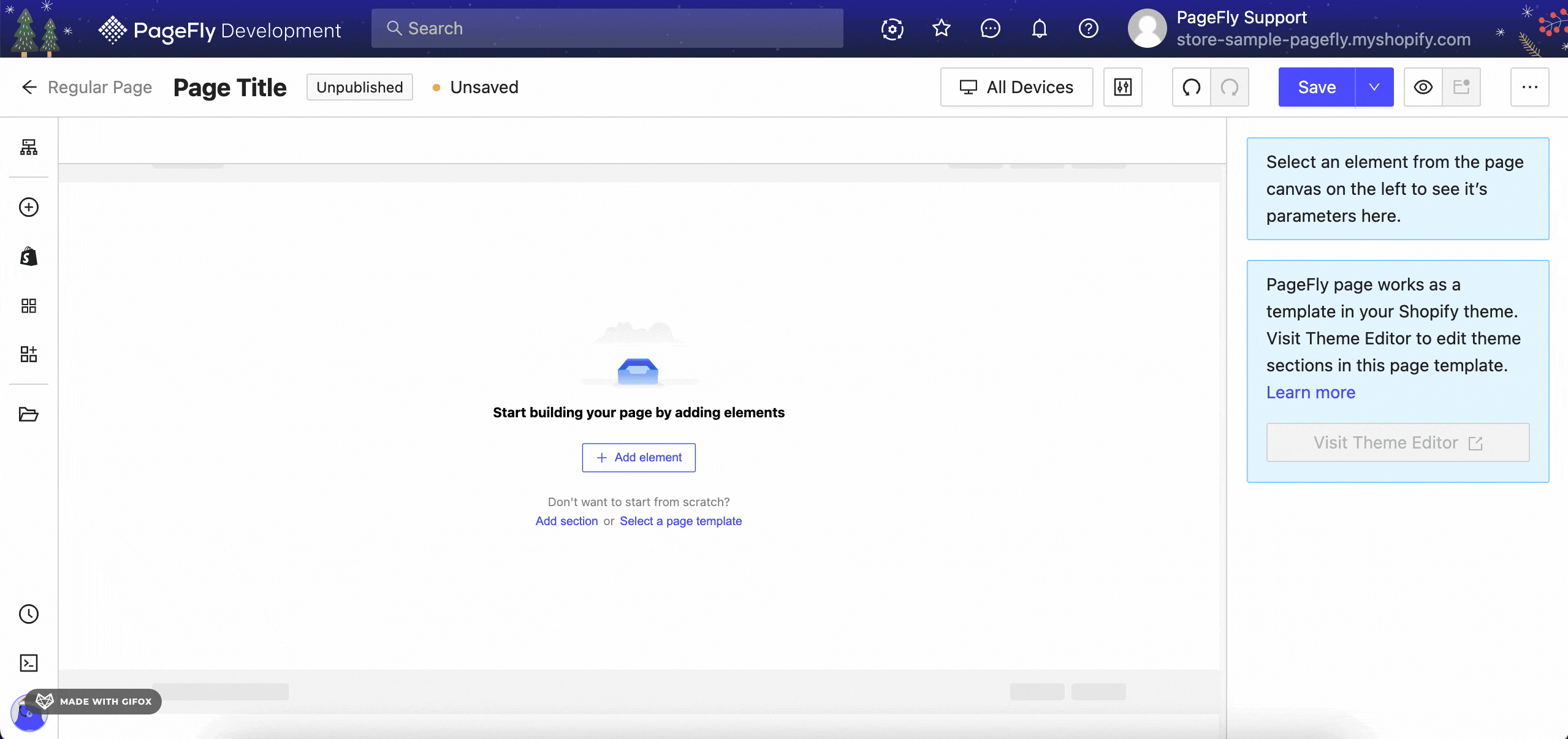 HTML Video element configuration
This element comes with plenty of different parameters allowing you to fine-tune content appearance reaching the best possible conversion rate.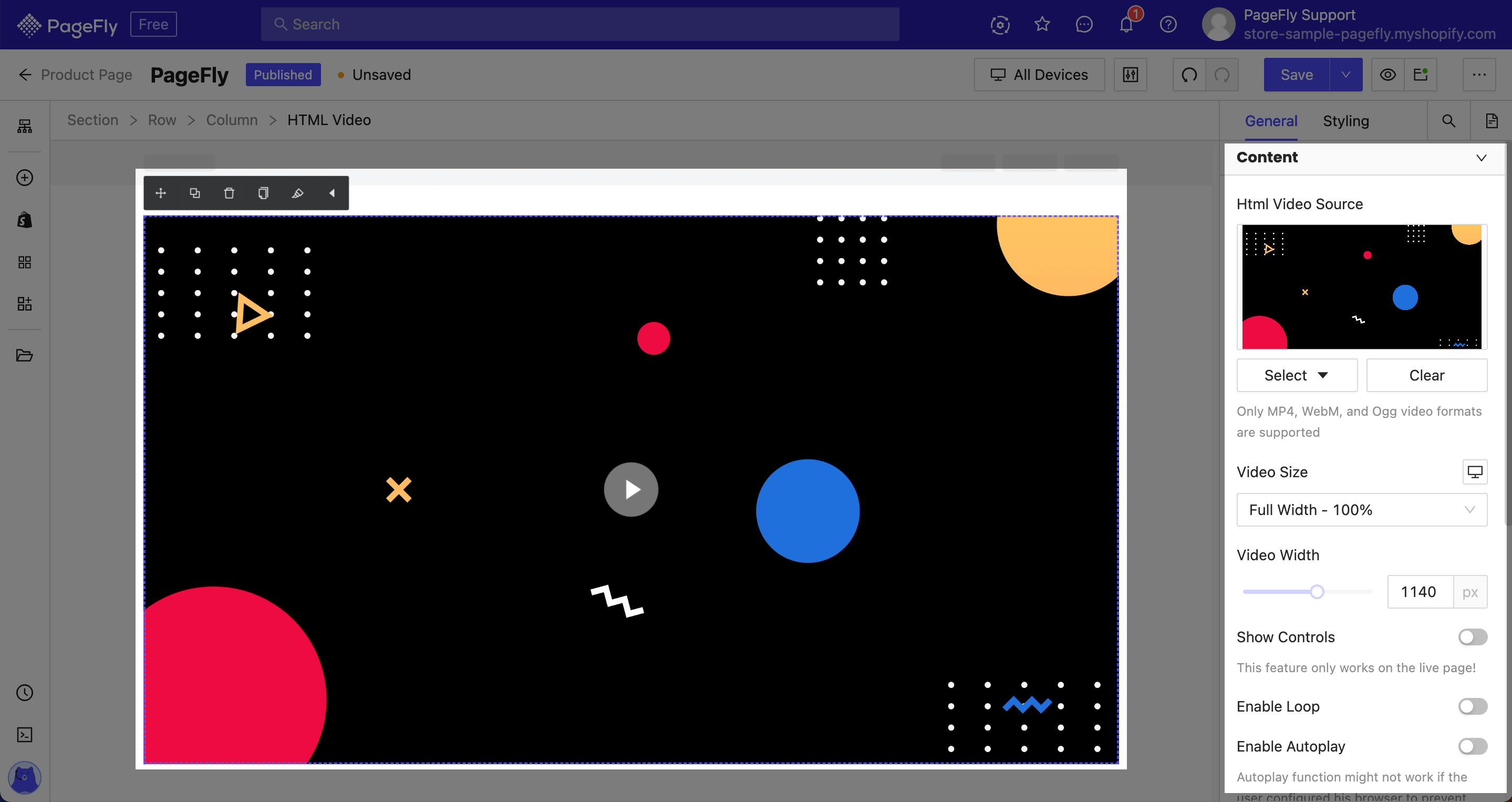 The parameters in the General and Styling tabs are specific for this element.
General configuration
HTML Video source:  
You can upload a video or embed a URL by clicking in the Select button. 
The file size must be less than 10MB. Only supported video formats: MP4, WebM, and Ogg.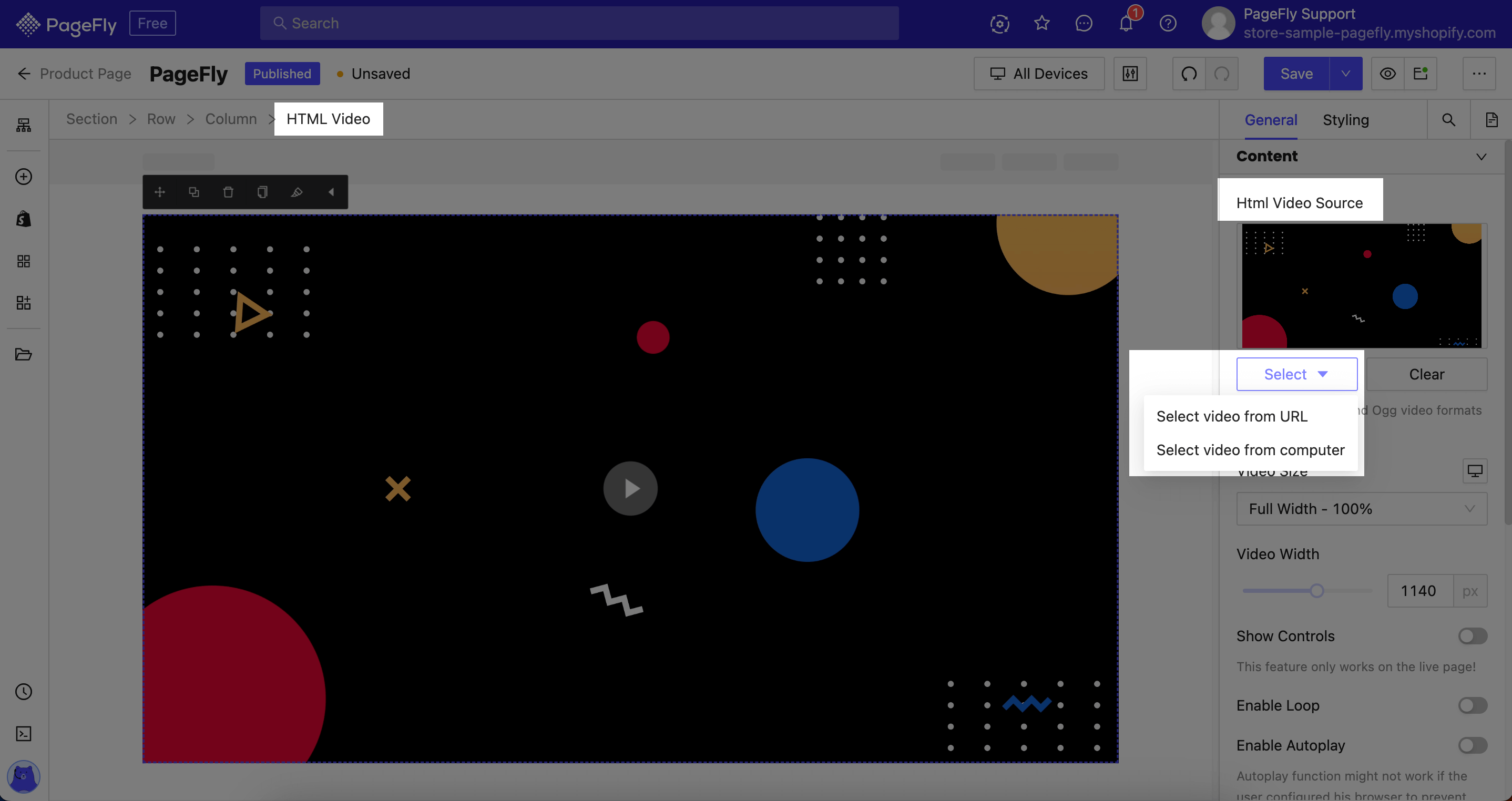 If you want to remove the video file or URL from the element, just need to click on the Clear button here and you can select another video for this element.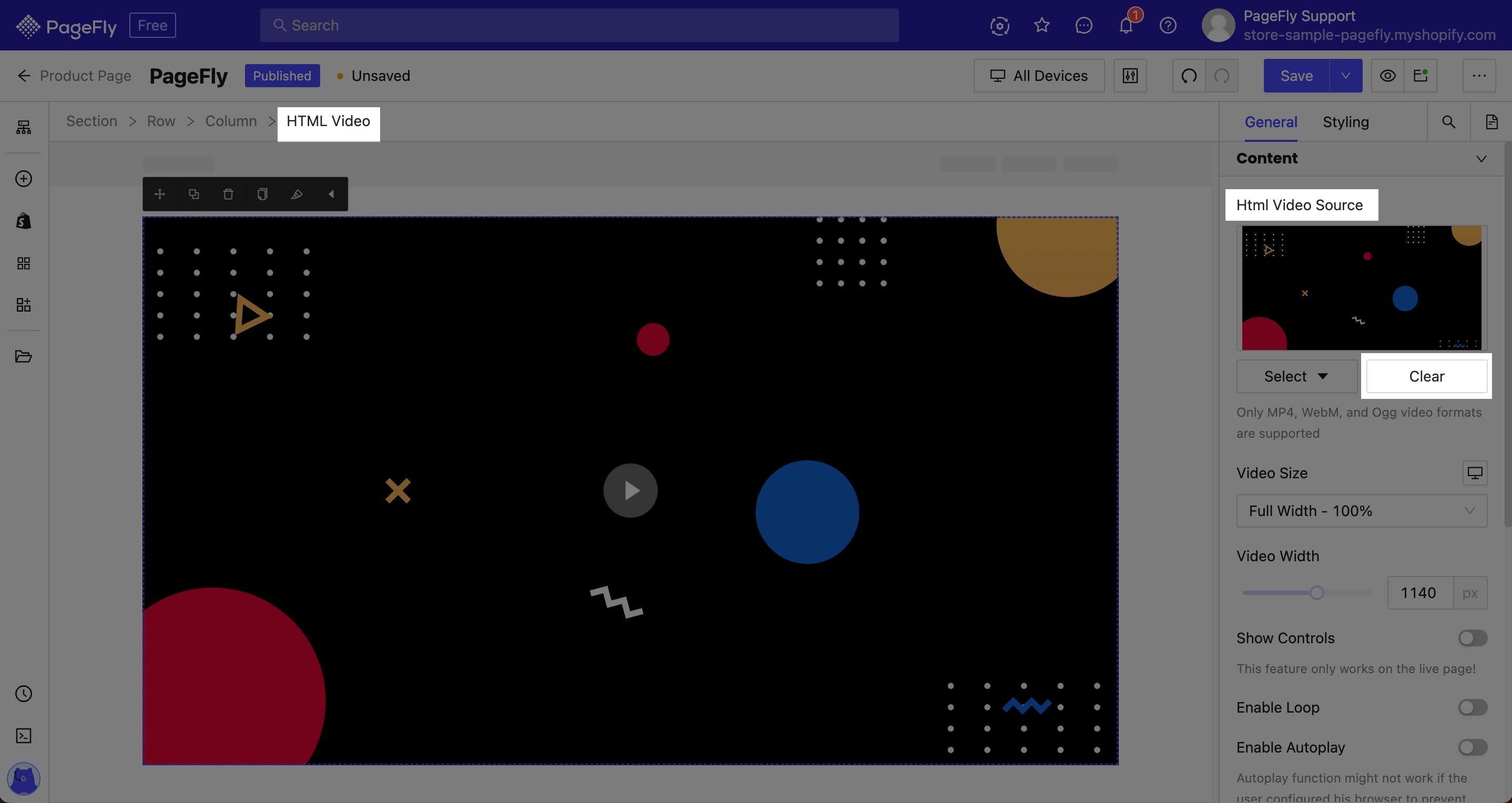 Video Size: 
You can adjust the size of your video with two options: 
Full Width: The video will show with its original width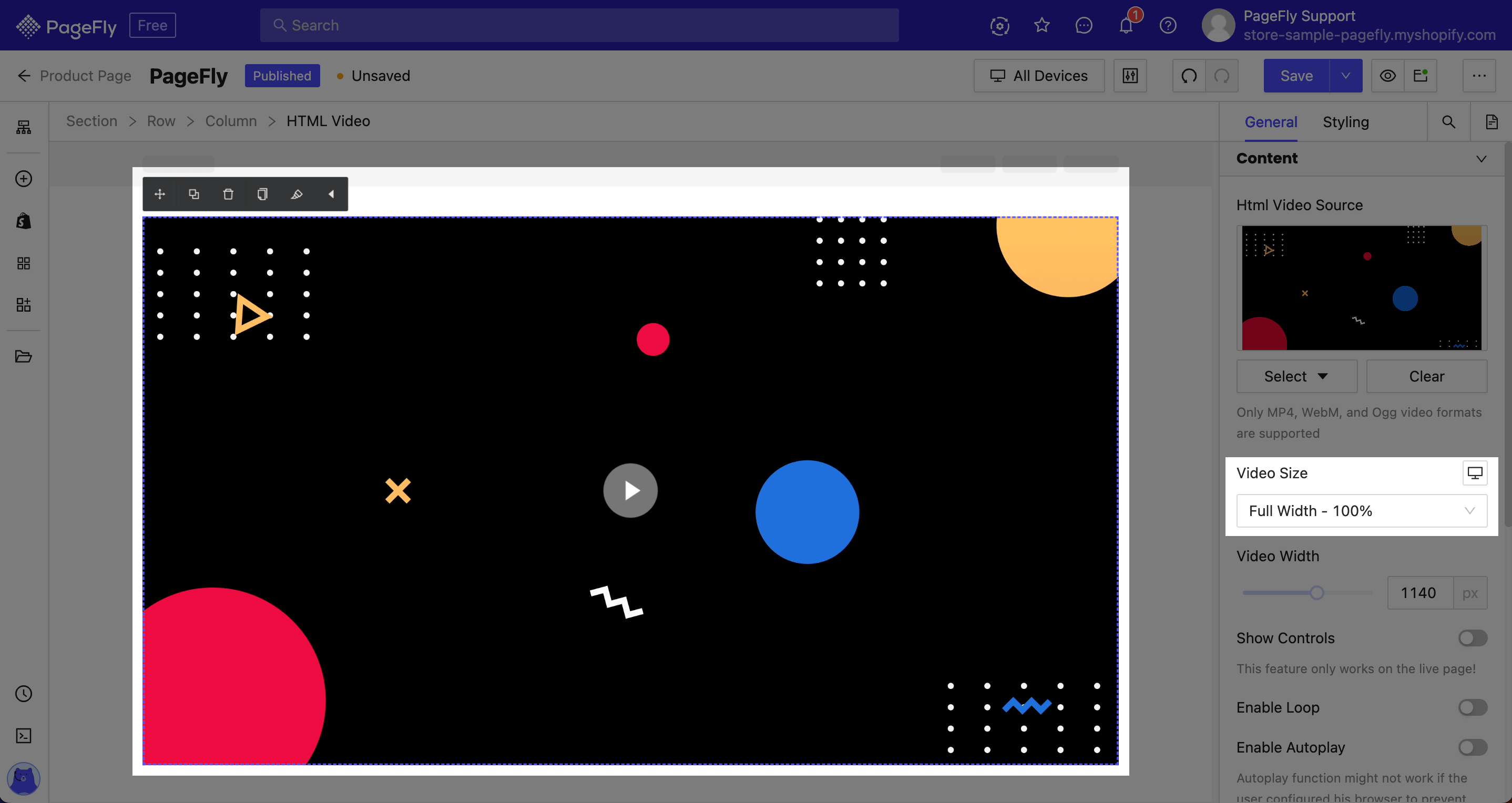 Custom Size: You can select a width for the video in the Video Width parameter.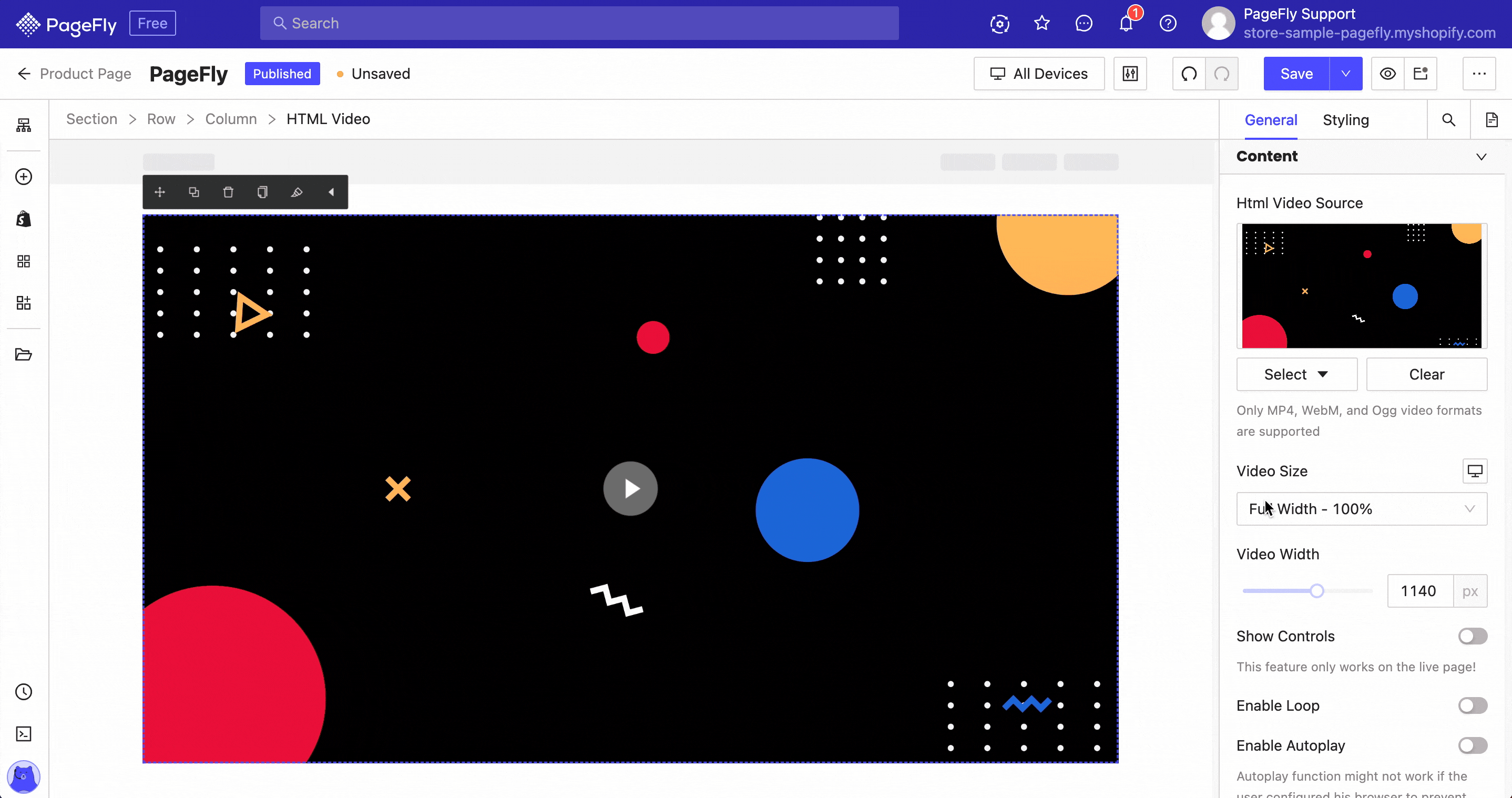 Show Controls: 
You can choose to show the video player control or hide it by selecting or deselecting this option.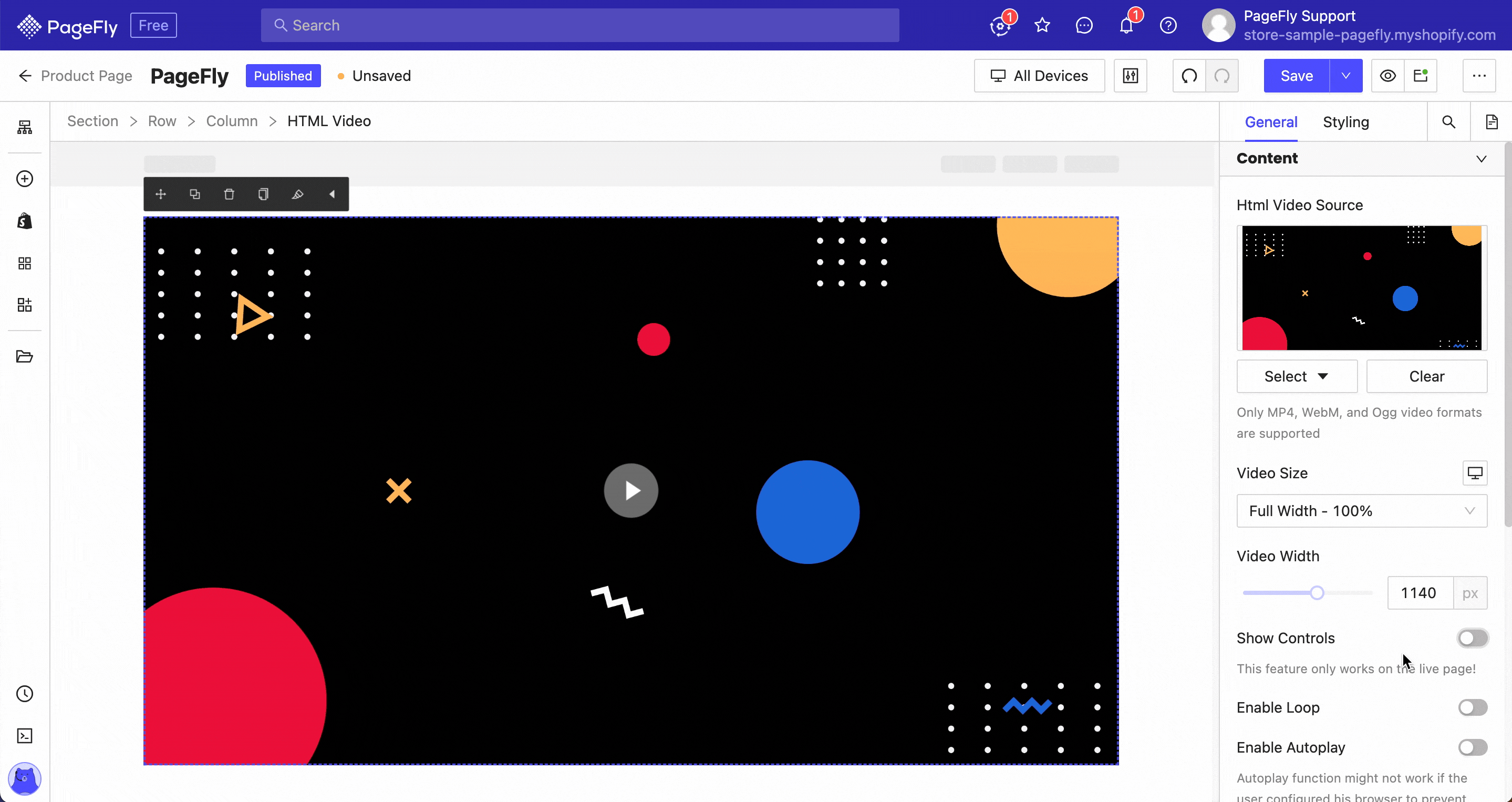 Enable Loop: 
When this parameter has been turned on, the video will play constantly non-stop in a loop. You can check this function on Liveview.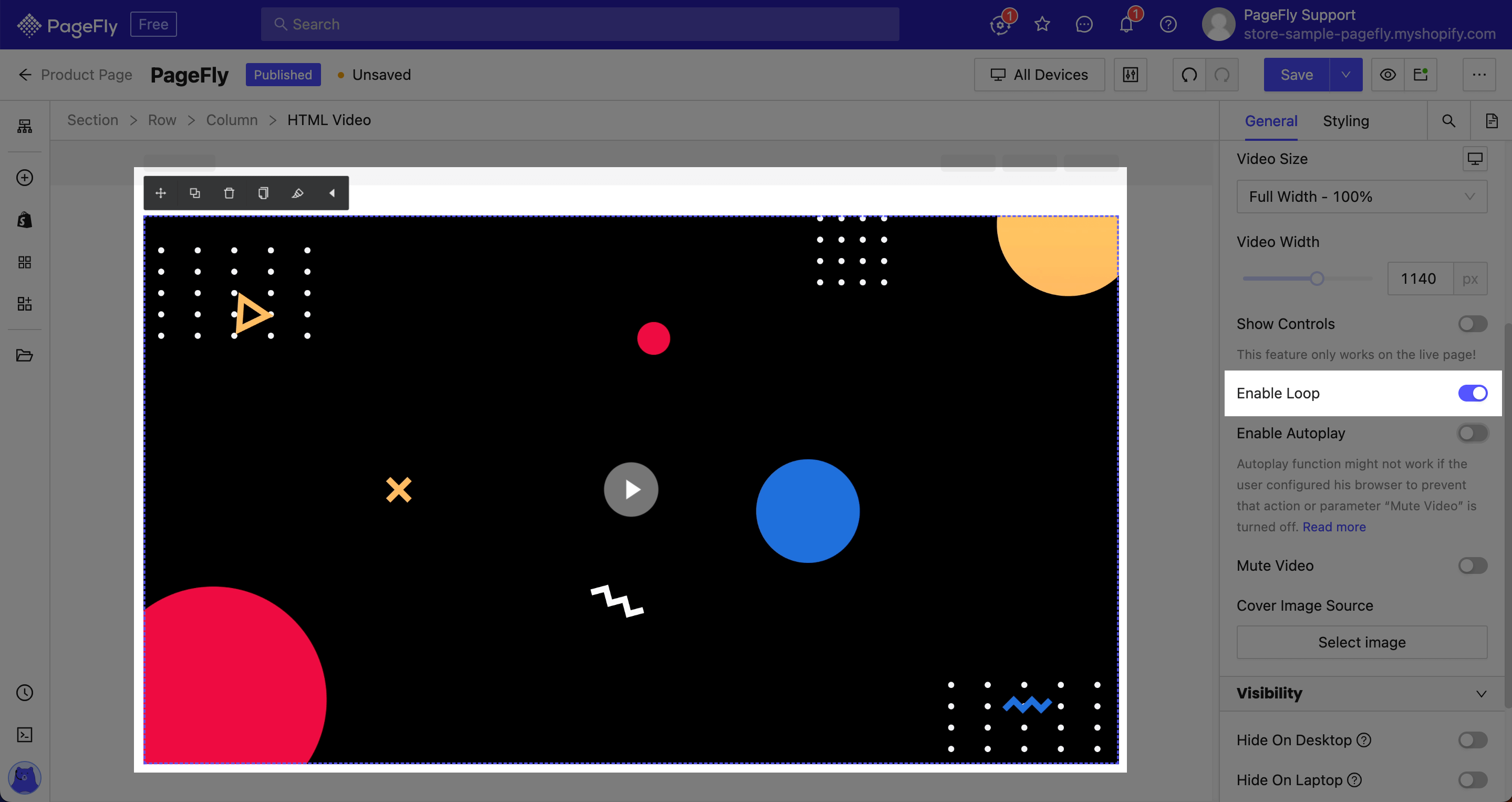 Enable Autoplay: 
You can turn on/off the autoplay feature by selecting or deselecting this parameter.
Please keep in mind that the autoplay function might not work in case:
If the user configured his browser to prevent that action or parameter "Mute Video" from being turned off.
If the users use the iPhone with Low Power Mode and access your website by Safari browser, the Enable Autoplay feature will not be activated.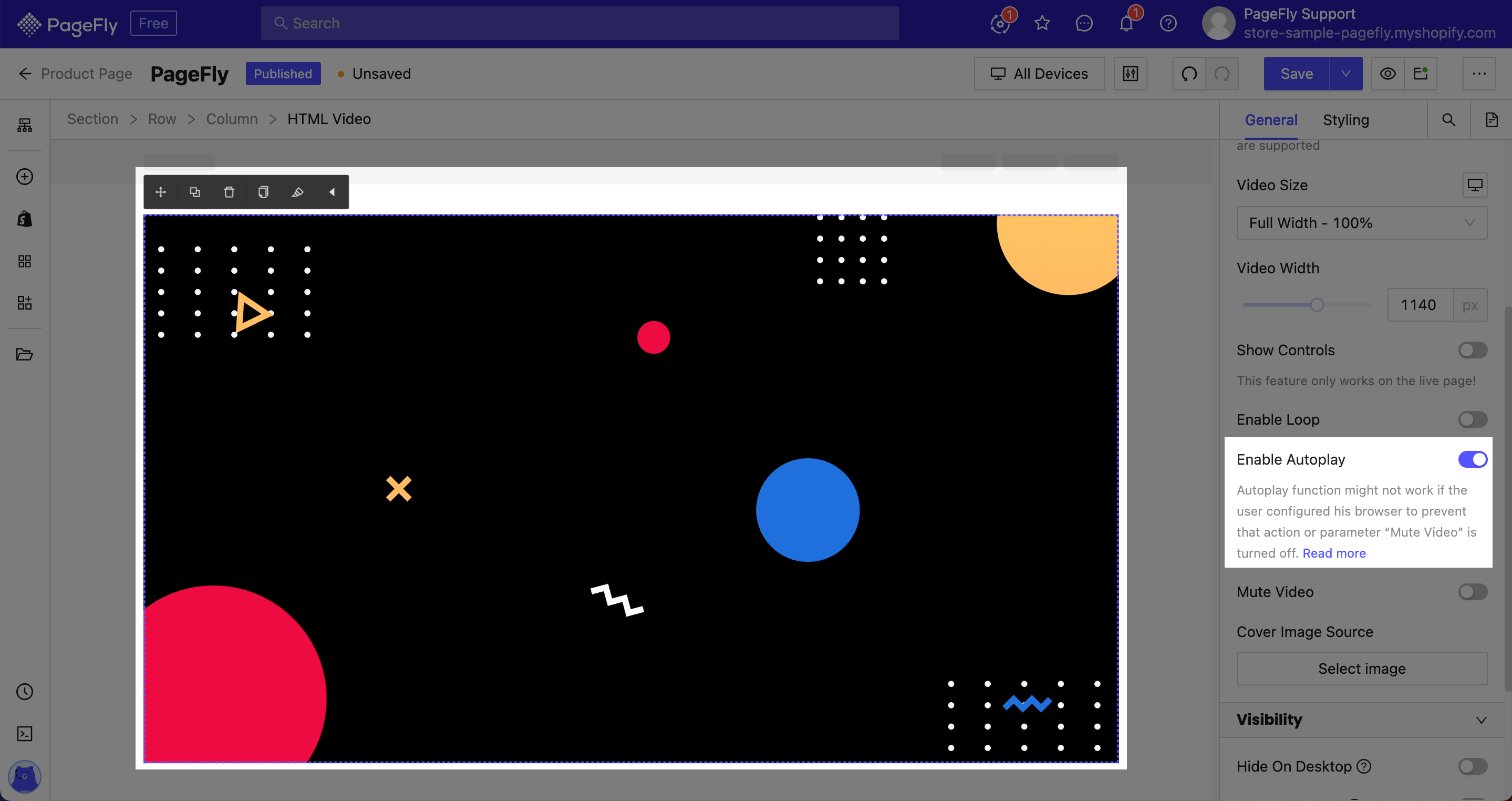 Mute Video: 
Select turn off the video's sound and deselect to turn on the sound. 
Cover Image Source:  
You can set an image as the video thumbnail cover.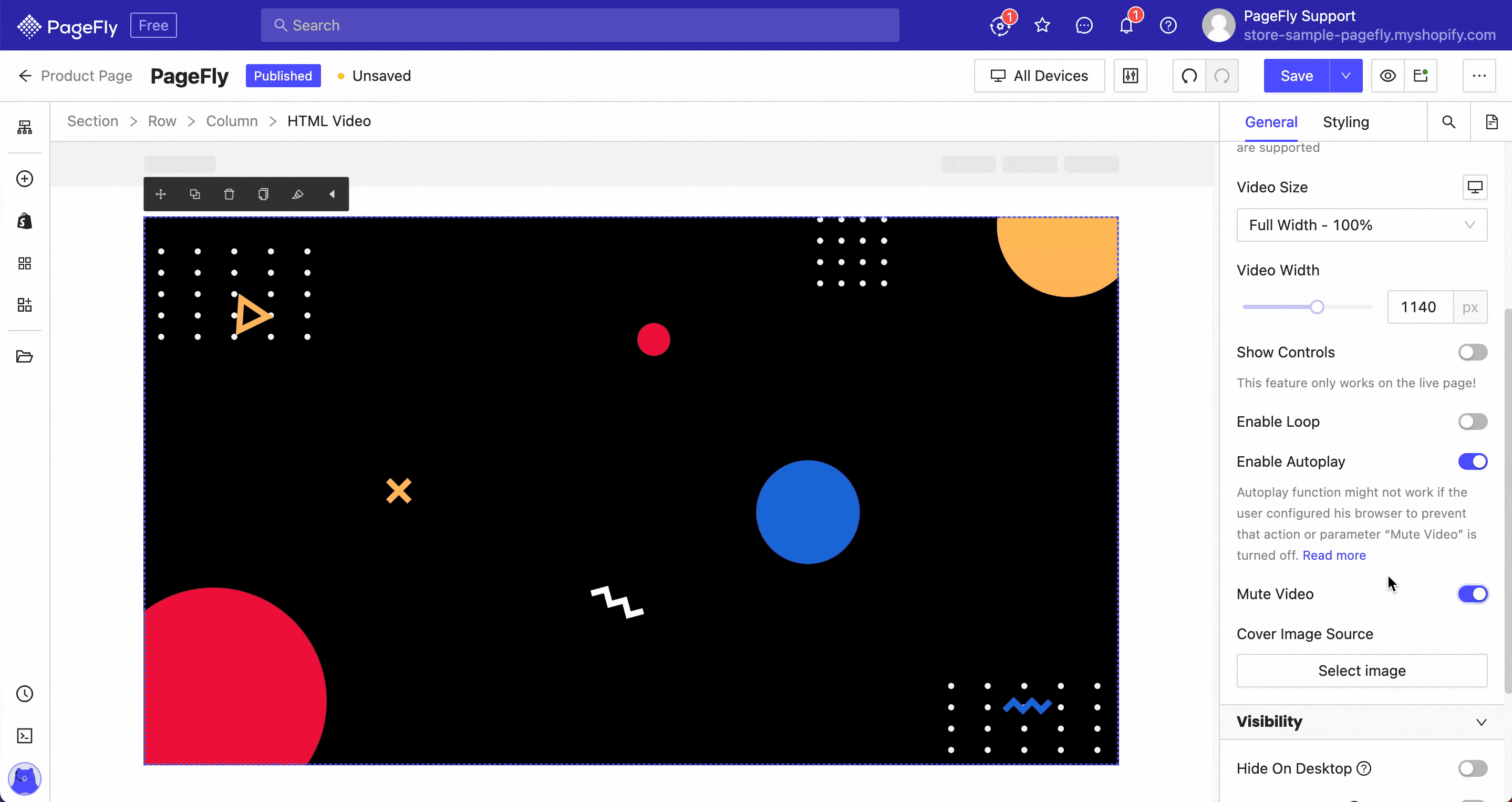 Styling configuration
You can check more information about the Styling tab.