In this article, you will learn about the add-on Bundle Bear – Volume Discount and how to use it. In order to use this third-party element, it has to be installed on your Shopify store. 
About Bundle Bear – Volume Discount
The Bundle Bear element is designed to help you upsell and cross-sell with ease. As the name suggests, the add-on allows you to create bundles and present them to your customers right on your Product page. 
Please note that in order to use this element, you need to install the Bundle Bear app from Shopify App Store and configure the options before adding it to your PageFly Product page. 
And please remember, this element only works in Product pages!
Access Bundle Bear element 
Step 1: Enable the integration 
In your PageFly editor dashboard, go to Integrations and search for Bundle Bear on the search bar. Check the box to enable the add-on.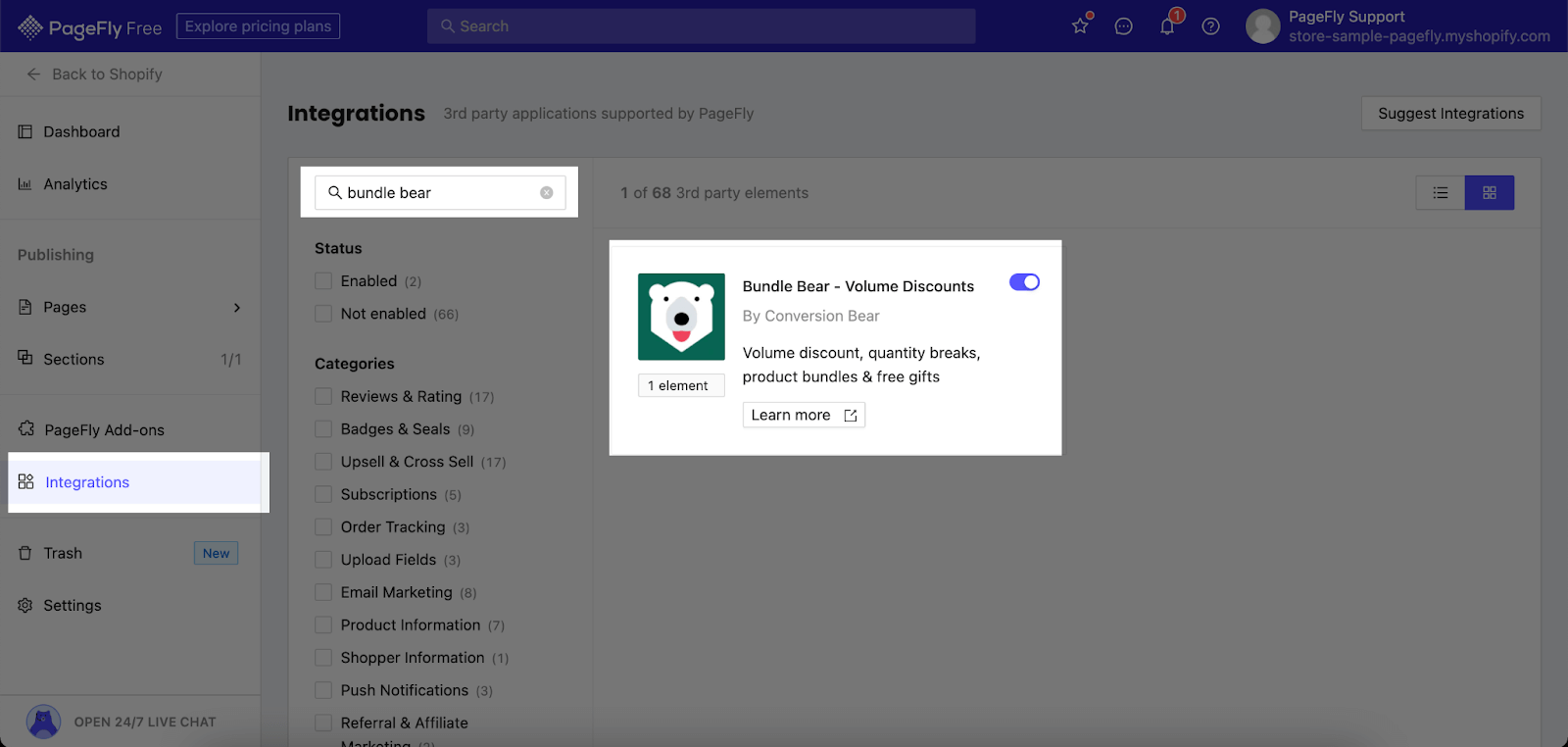 You can also enable the integration inside the editor. Go to Add third party element > Click on the Gear symbol to open the settings. Type "Bundle bear" in the search box and enable the add-on.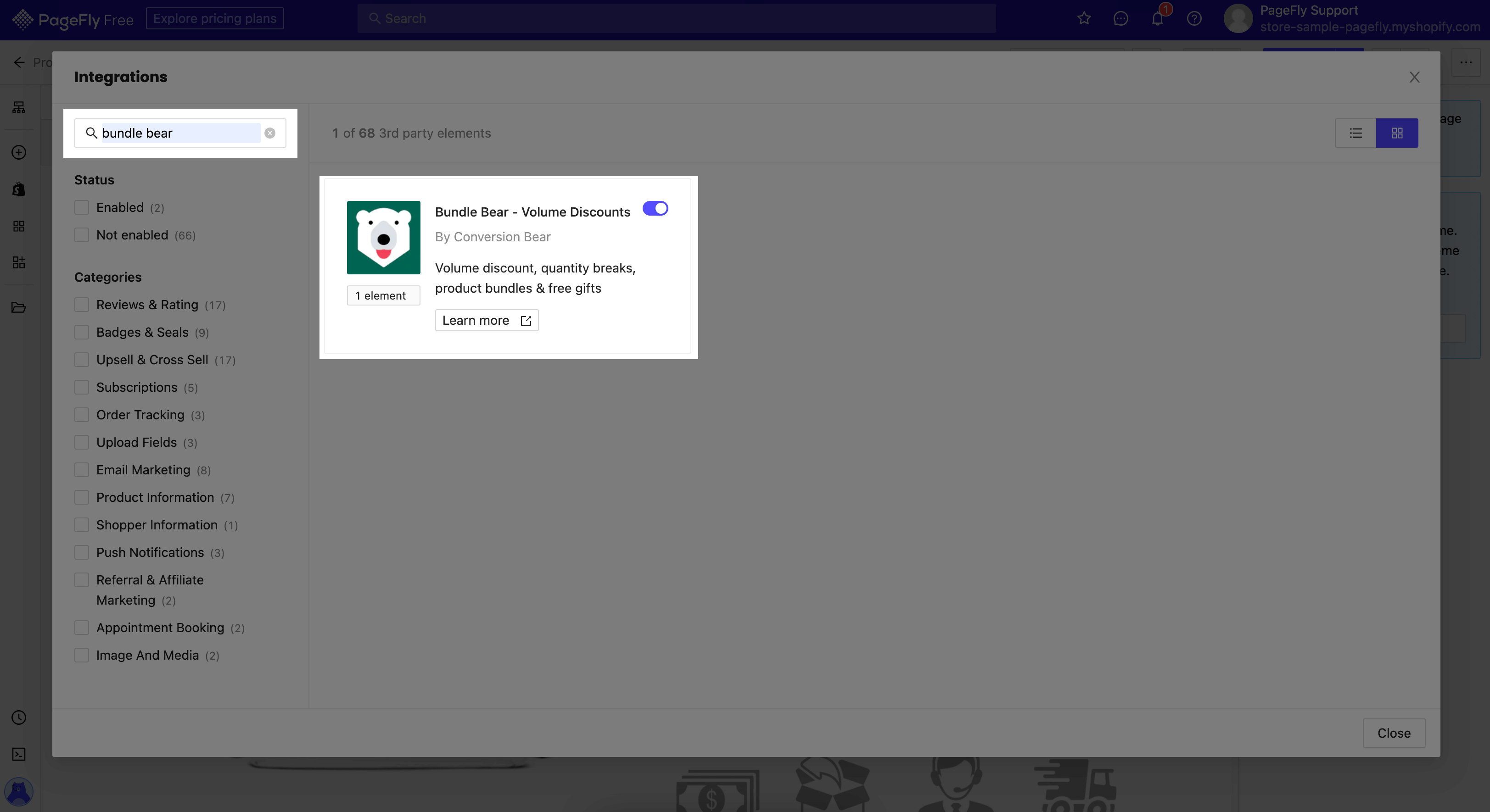 Step 2: Feature Bundle Bear in Product Details
As mentioned above, the add-on only works with Product Details element, and only in Product pages. 
In a product page, go to Add element > Add third party elements, drag the add on (which will appear as Conversion Bear) to the column inside the Product Details element.
Styling configuration
You can customize the styling of the Bundle Bear element in the Styling Tab.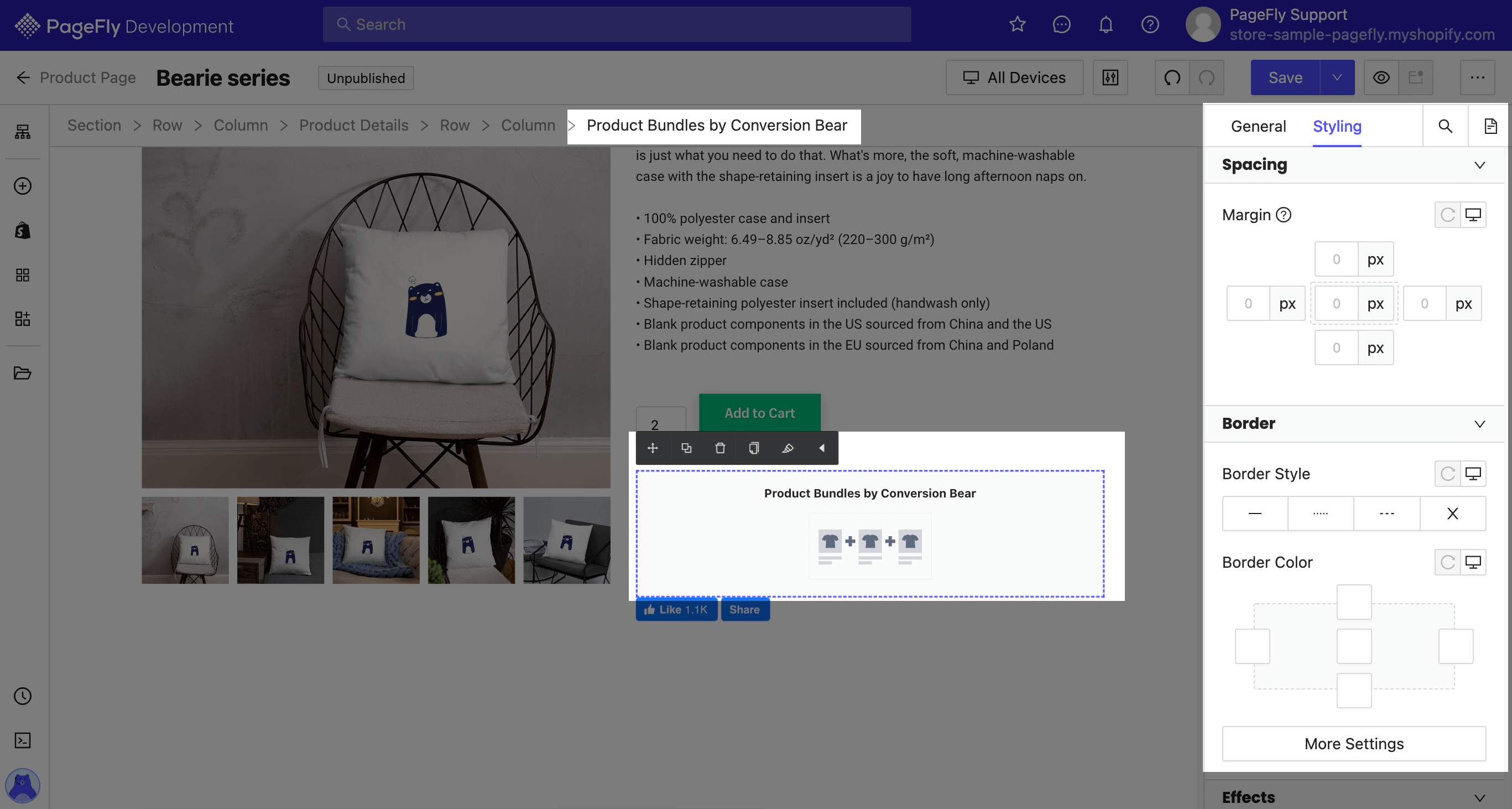 You can check more information about the Styling tab here.
Bundle Bear – Volume Discount Configurations
Step 1: Set up the app from your Shopify admin dashboard. 
Go to your Shopify Admin > Apps > Choose Bundle Bear to set it up.
This is what the interface will look like.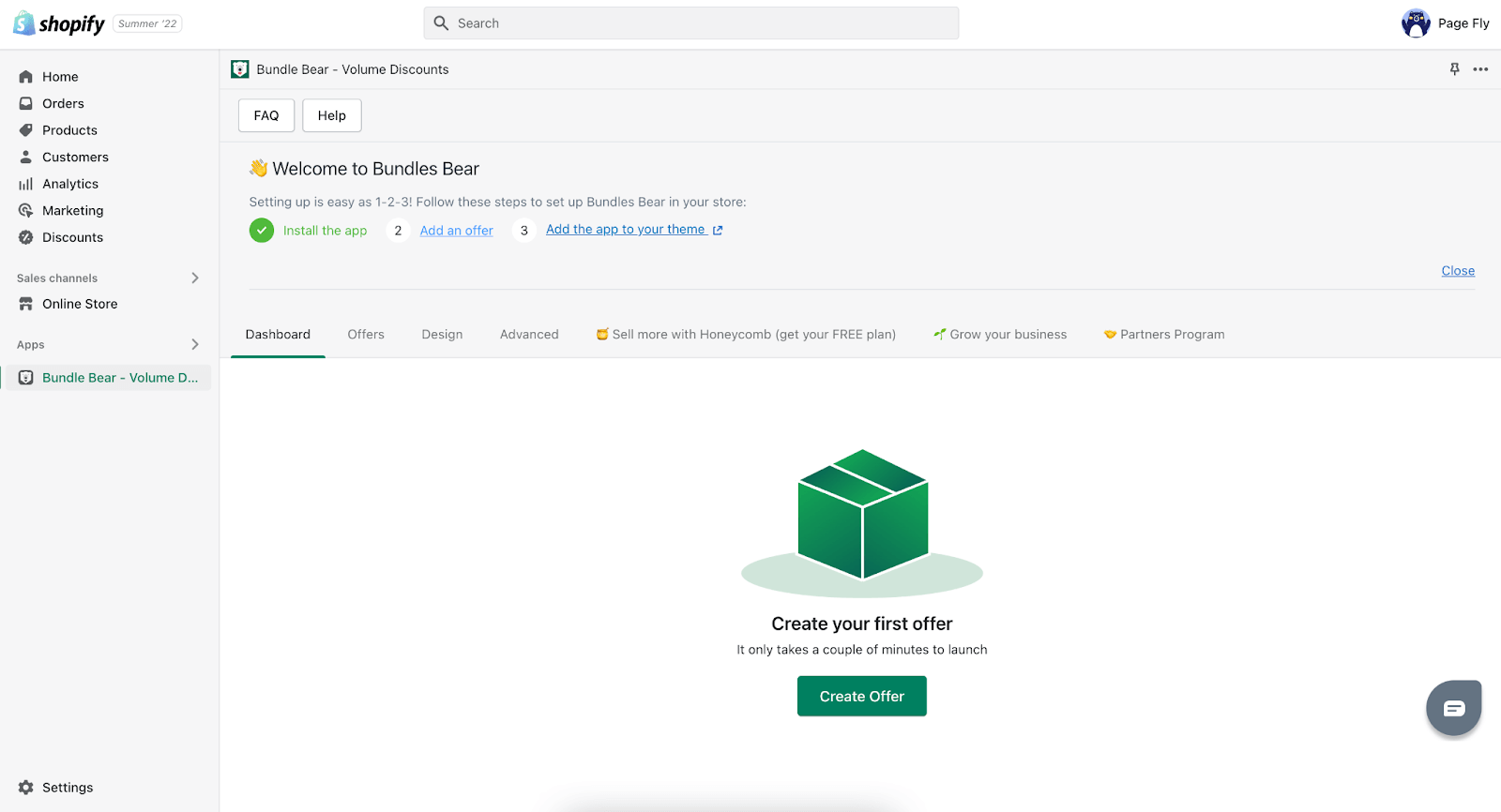 Step 2: Set up offers.
Go to Offers > Create Offer to start creating your first bundle.


Configure your offer


Firstly, you would want to name your offer (1). 
Next, choose your offer type (2). There are 4 types of offer you can make: 
Bundle: Offer a discount when customers buy a group of complimentary products. 
Volume discount: Offer a discount when customers add more of the same product. 
Mix and match: Offer a discount when customers buy different products. 
Cart goal: Offer a discount when customers reach specific cart values. 
After that, write your offer header (3) and choose the products (4 & 5) you want to include in the bundle.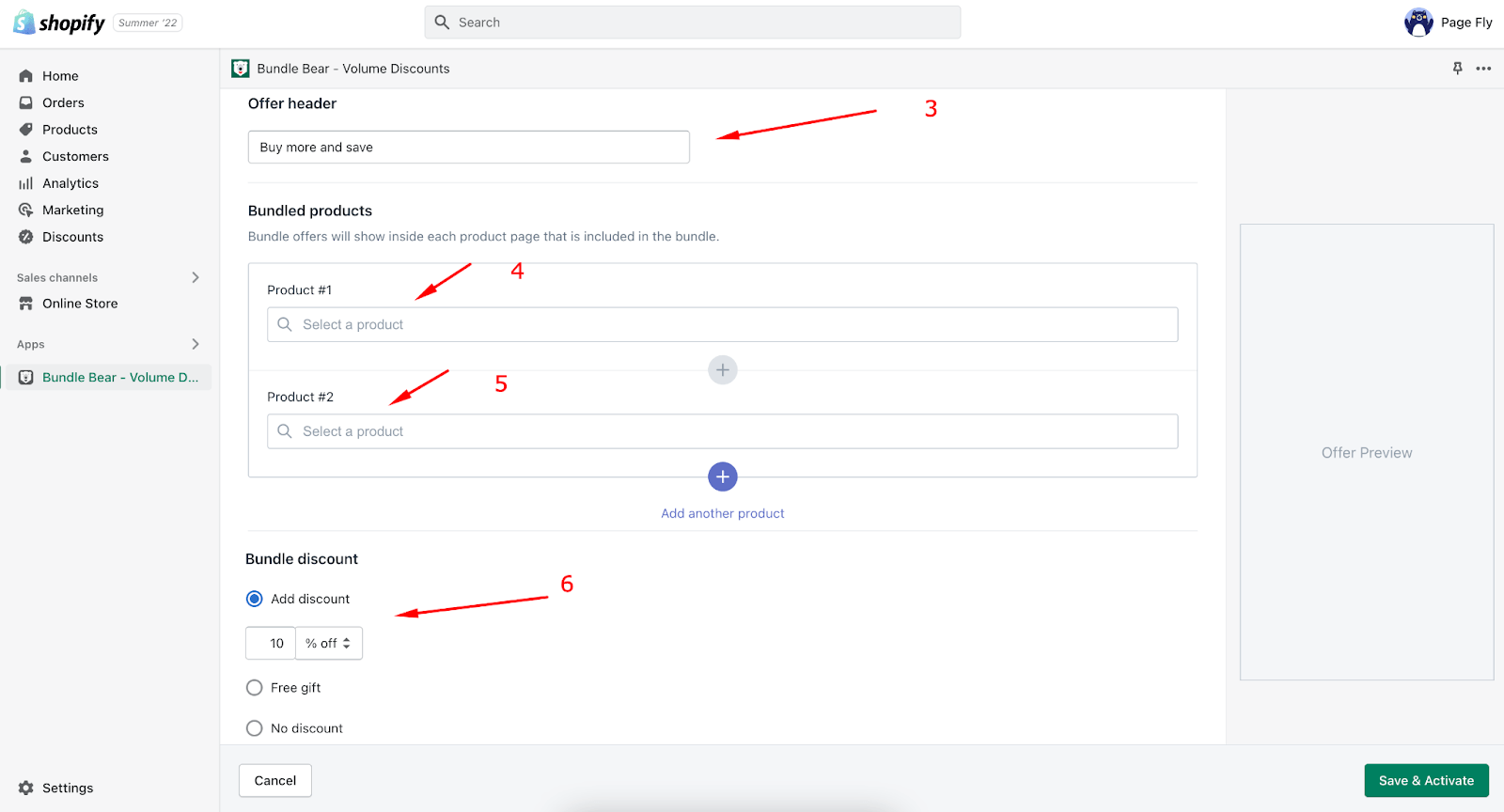 And of course, a bundle wouldn't be complete without a discount (6), which is what you'll be specifying next. 
The last thing to do is configure advanced settings (7). They are optional so if you don't have any specific requests, you won't need to mind them.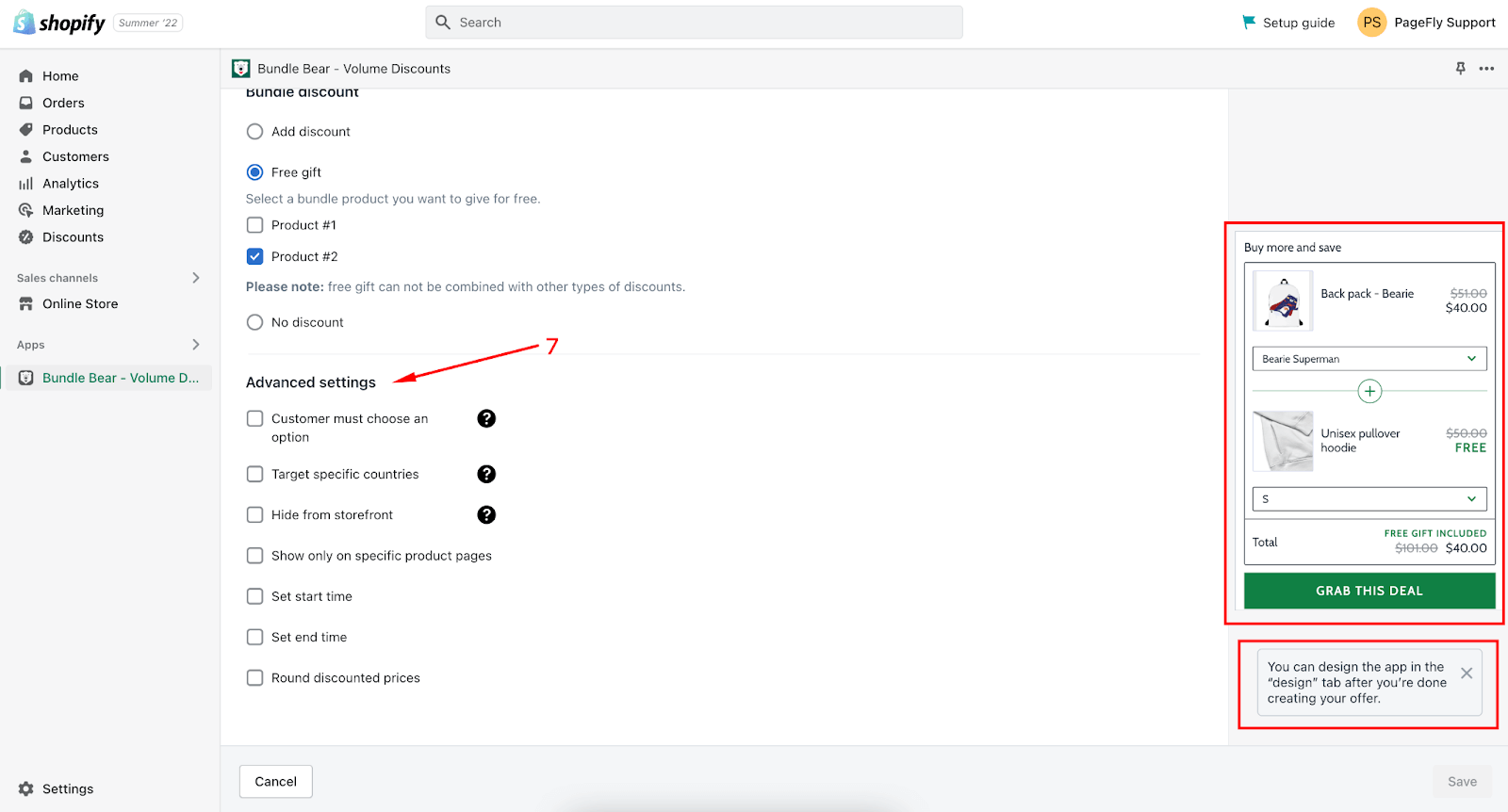 After you finish configuring, you will see a preview of the offer on the right, along with a note that you can design the app in the Design tab, which can be accessed as seen below: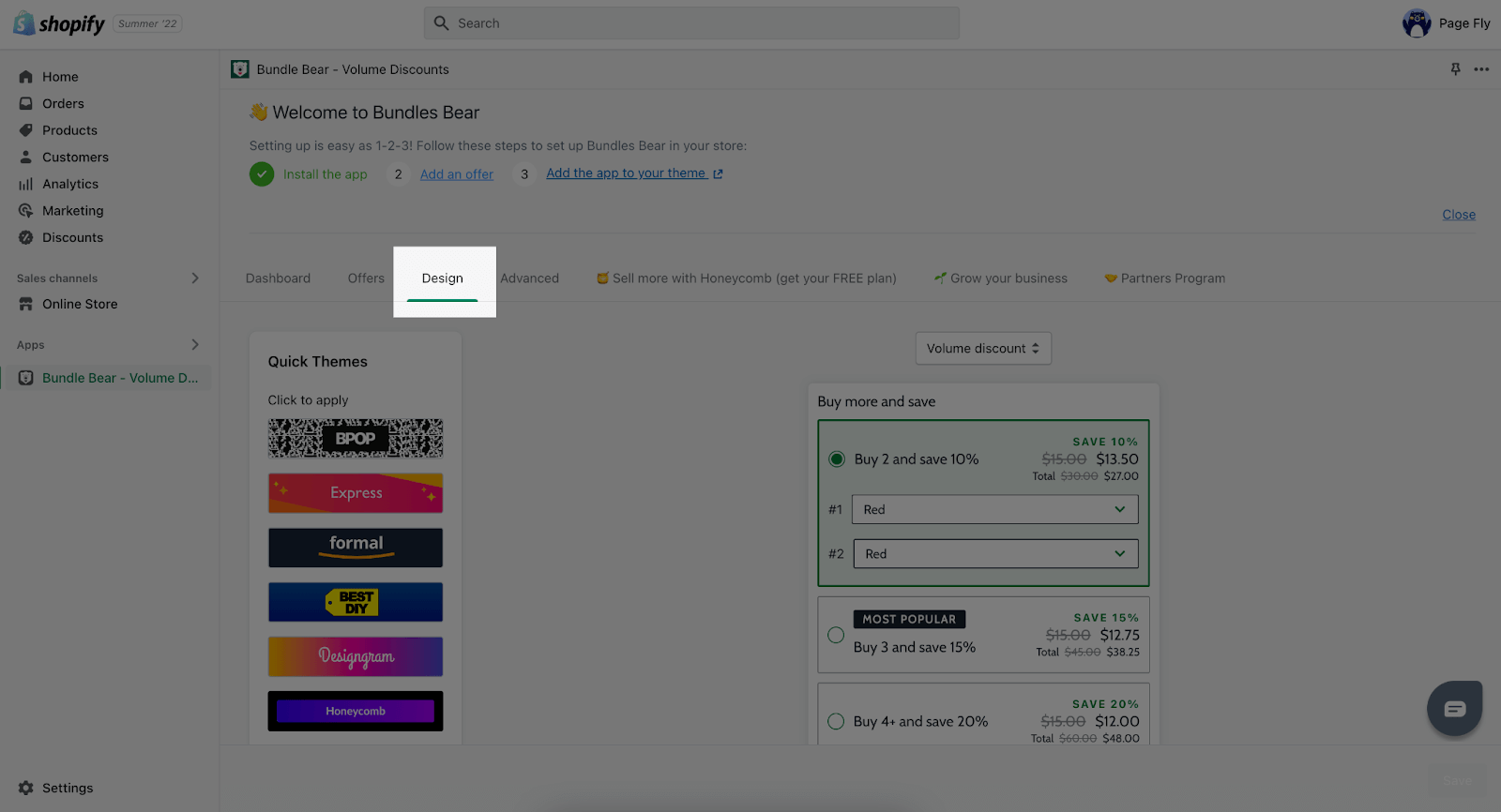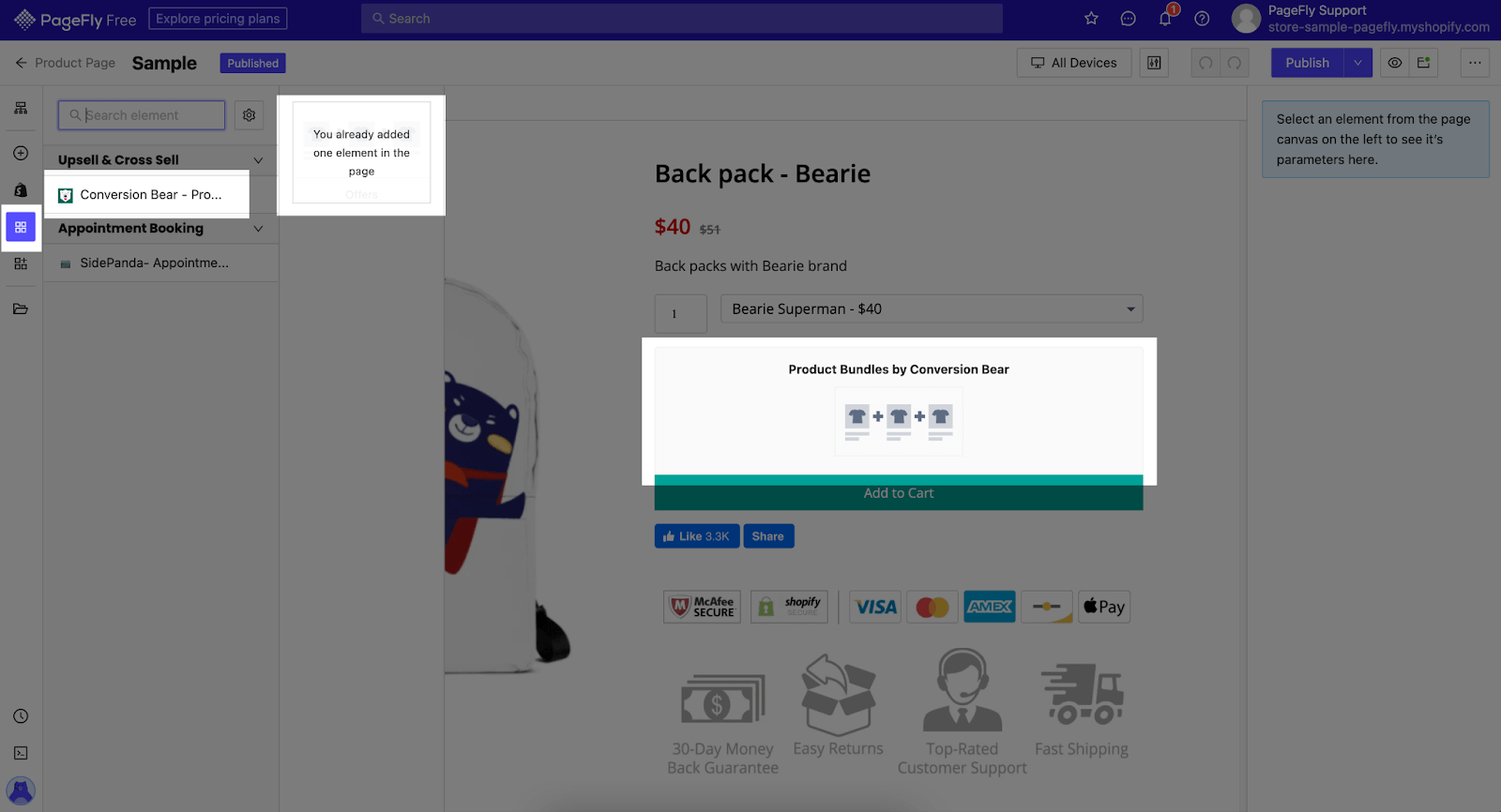 Step 3: Save and publish 
The integration only shows on a live page and not in the page editor, so you have to save and publish the page first. 
After that, go to the live link and you will see the bundle deal just where it should be!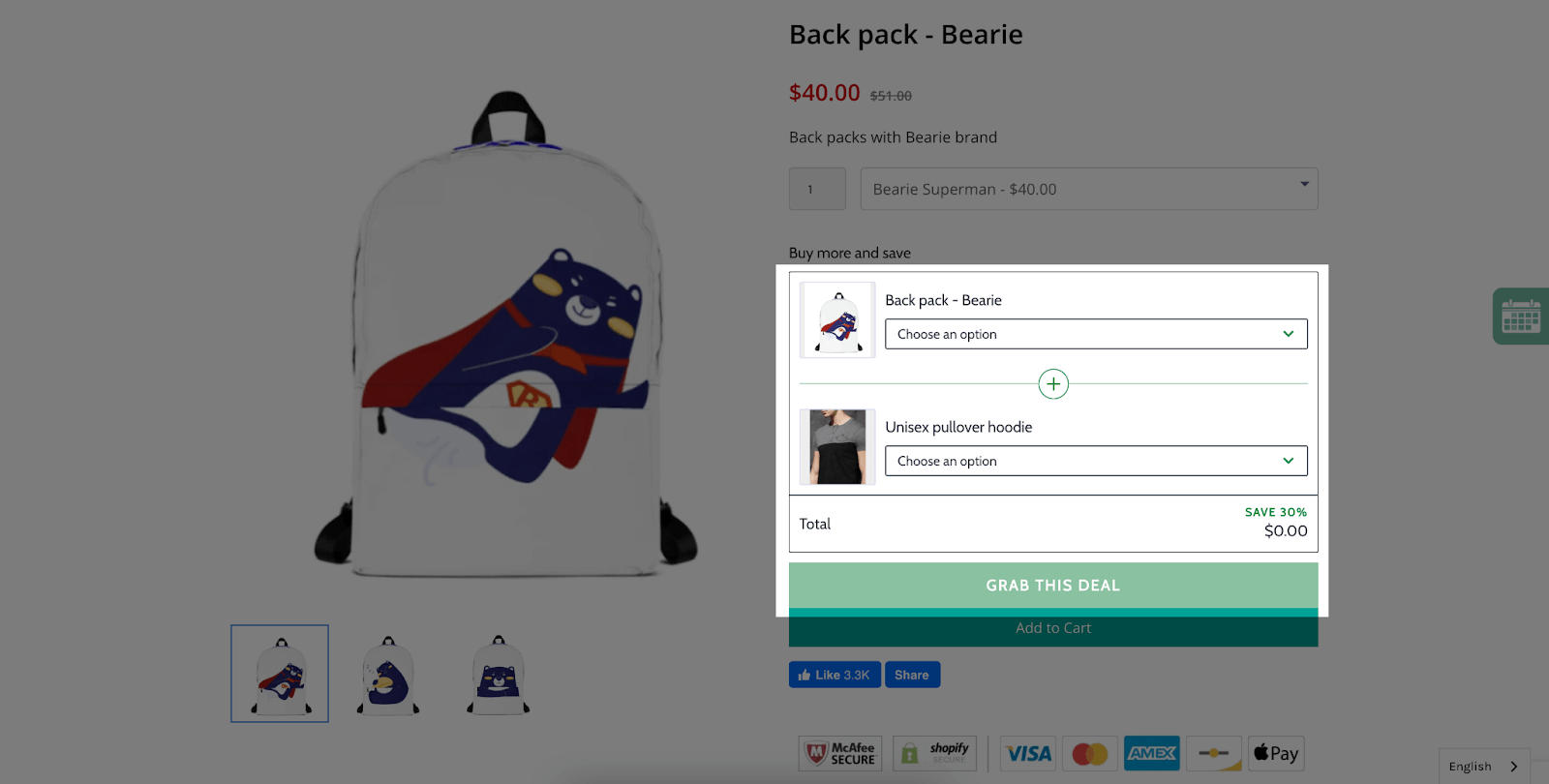 We hope you have found this guide helpful!