In this article, you'll learn about the Cross Sell element and how to use it. In order to use this element, the Cross Sell app has to be installed on your Shopify store.
About Cross Sell element
The Cross Sell element is designed to present recommended product widgets to cross-sell your products and ultimately increase your conversion rate. You can use the Cross Sell Section element to display handpicked choices of a specific product or global products depending on your app settings.
Before using this element, you have to install the Cross Sell app and configure all options in this app.
Note that in order to display the correct elements in Pagefly pages, you need to change the section's settings in Cross Sell app.
Access Cross Sell element 
Step 1: In your PageFly Dashboard, head to the Integrations section > search for Cross Sell & Cart Upsell > Enable Cross Sell & Cart Upsell element.
Step 2: Open your PageFly page editor. Cross Sell & Cart Upsell's element will be listed under the Upsell & Cross Sell category and called Cross Sell. Now you can drag and drop this element into your page editor.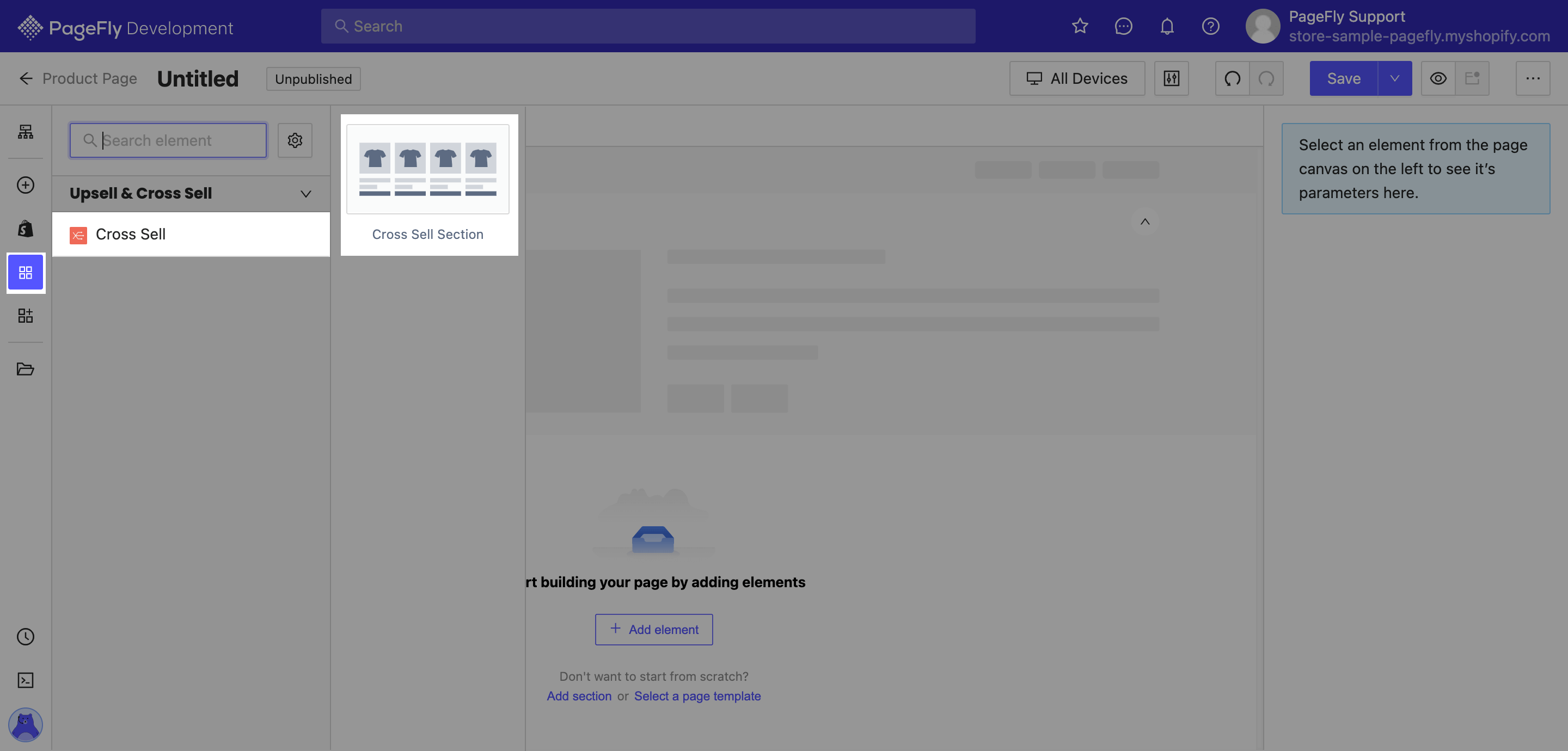 Cross Sell elements configuration
Note that the Cross Sell Section variation only works on Product Pages.
In the Product page, the Cross Sell element will depend on the chosen products you select in your Page Settings modal.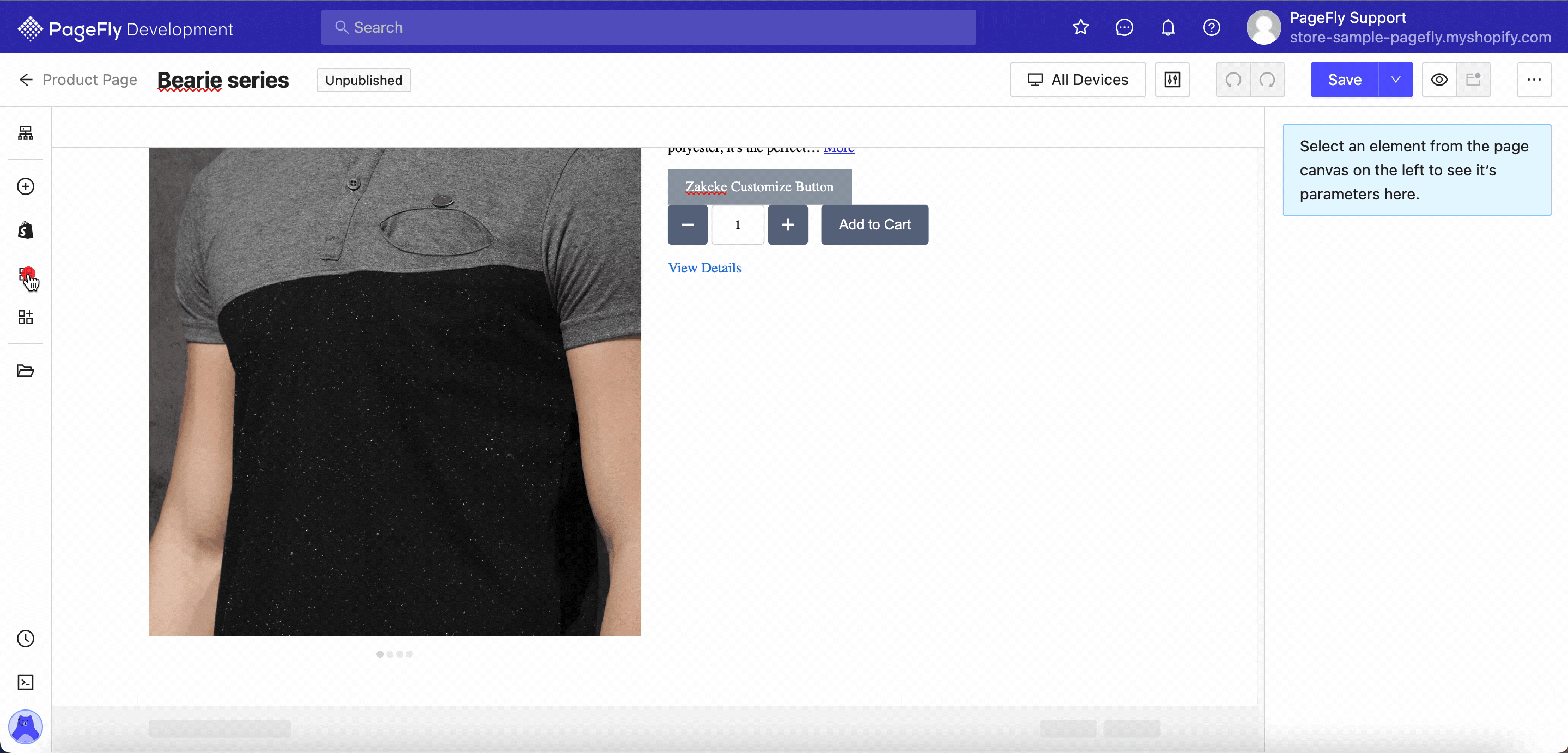 You can read more here about the parameters in the General tab.
Once you drag the element into the Editor, it will pull all product recommendations of the assigned product onto your live page.
Styling configuration
You can customize the styling of the Cross Sell element in the Styling Tab.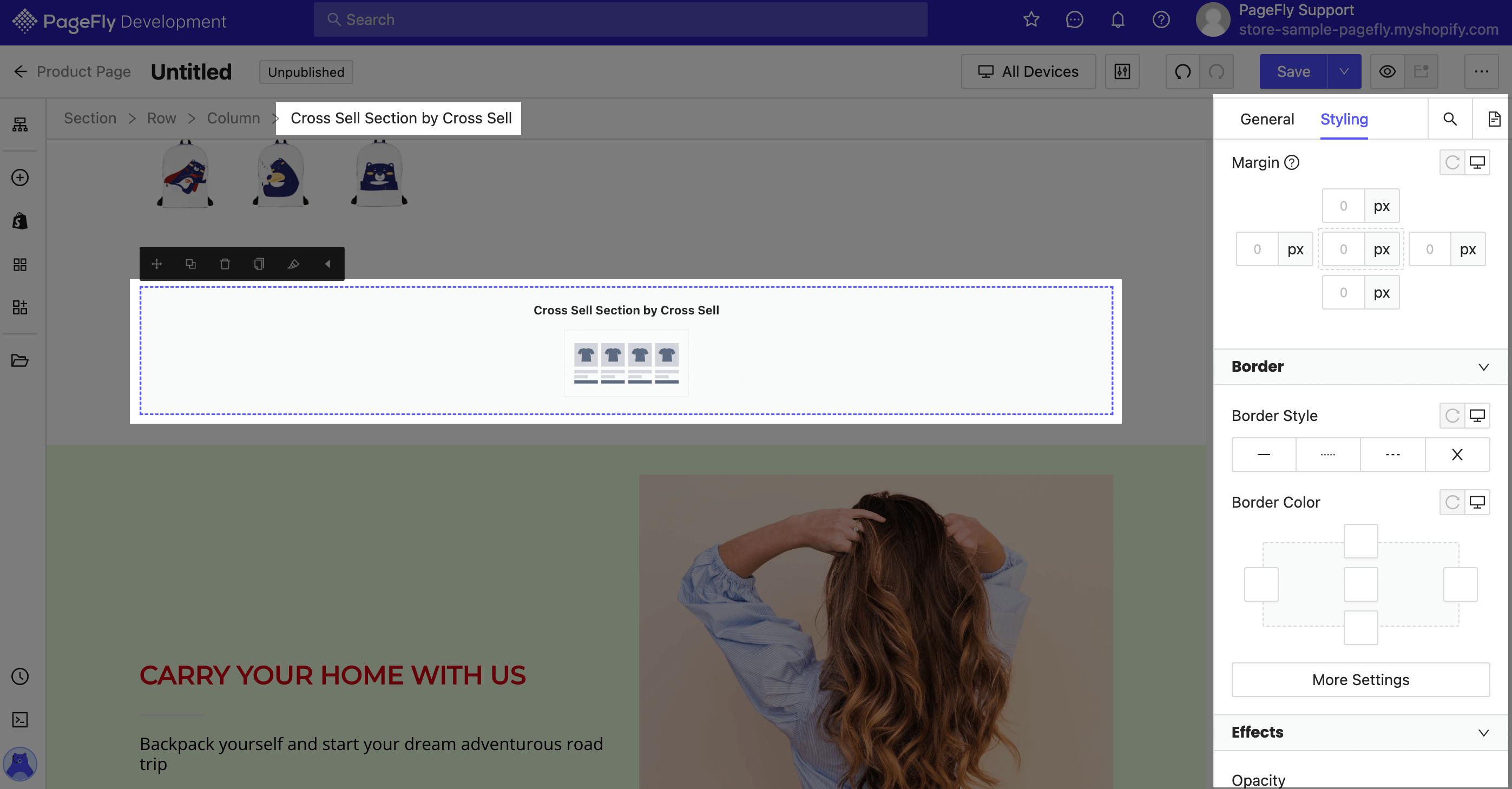 You can check more information about the Styling tab here.
Finally, hit Publish and check the results on your live page.
Cross-sell is one of useful ways to increase average order value (AOV) for your store. You can check this guide to know more about its importance as well as other ways.
You can check the video tutorial below