In this article, you will learn about another Shopify element named Collection List.
About Collection List element
The Collection List is designed to present a list of collections on your page in order to increase your conversion rate. You can use the Collection List element to upsell and cross-sell products in your collections. Imagine you are showing off many attractive collections, giving your customers more choice. This element will boost your sales.
We also have a video tutorial to guide you how to use this element:
Access the Collection List element
Step 1: Click on the 2nd icon in the Element Catalog which is the Add Shopify element function
Step 2: Click on the Collection List element in the dropdown menu
Step 3: Drag and drop the element into the page editor and then start using it.
Note that you can search for this element by using the search function instead of finding it in the sidebar.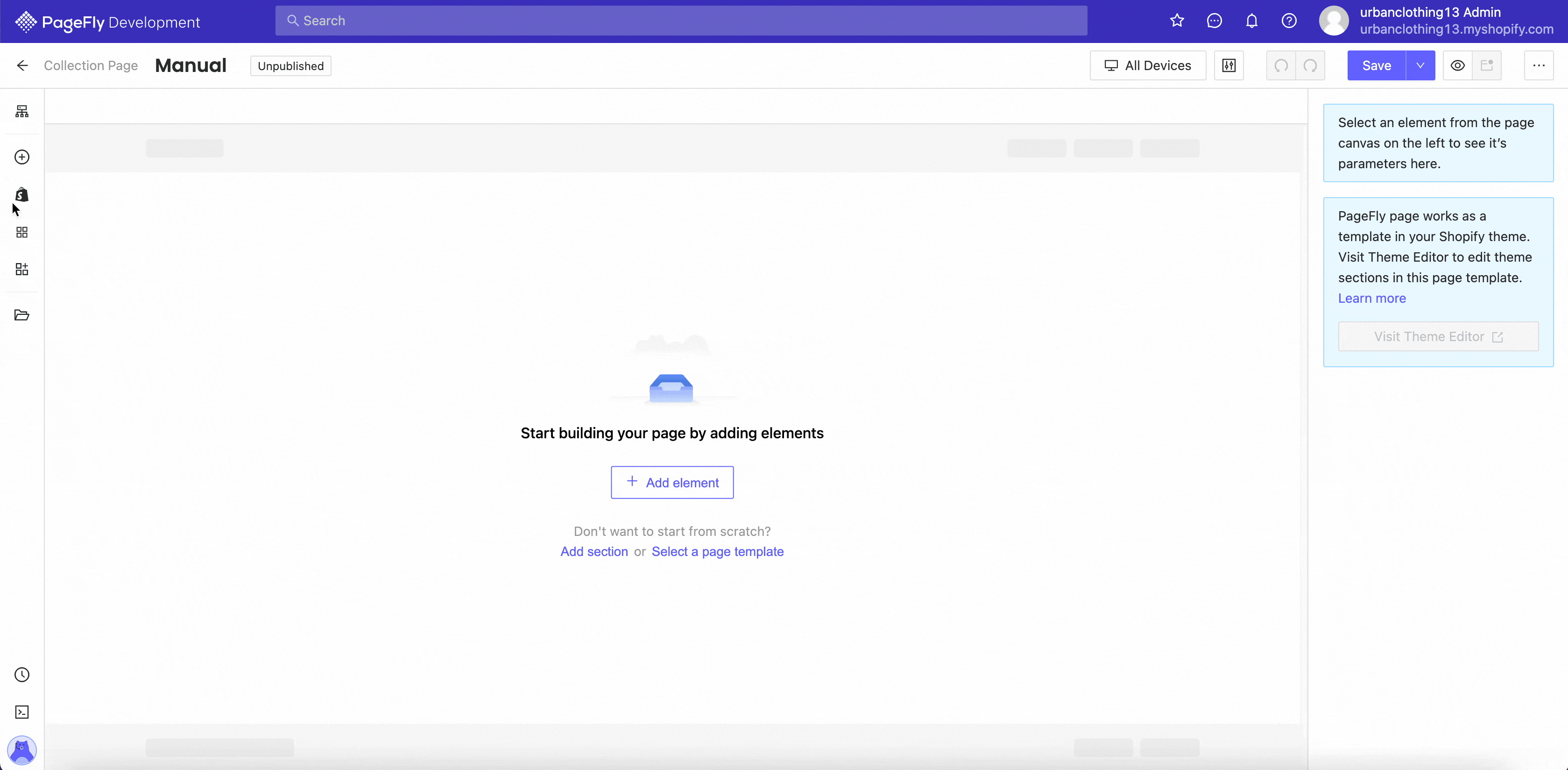 Collection List element configuration
The Collection List element comes with plenty of parameters allowing you to fine-tune the content appearance for the best possible conversion rate.
Select the element in the layout to see its parameters.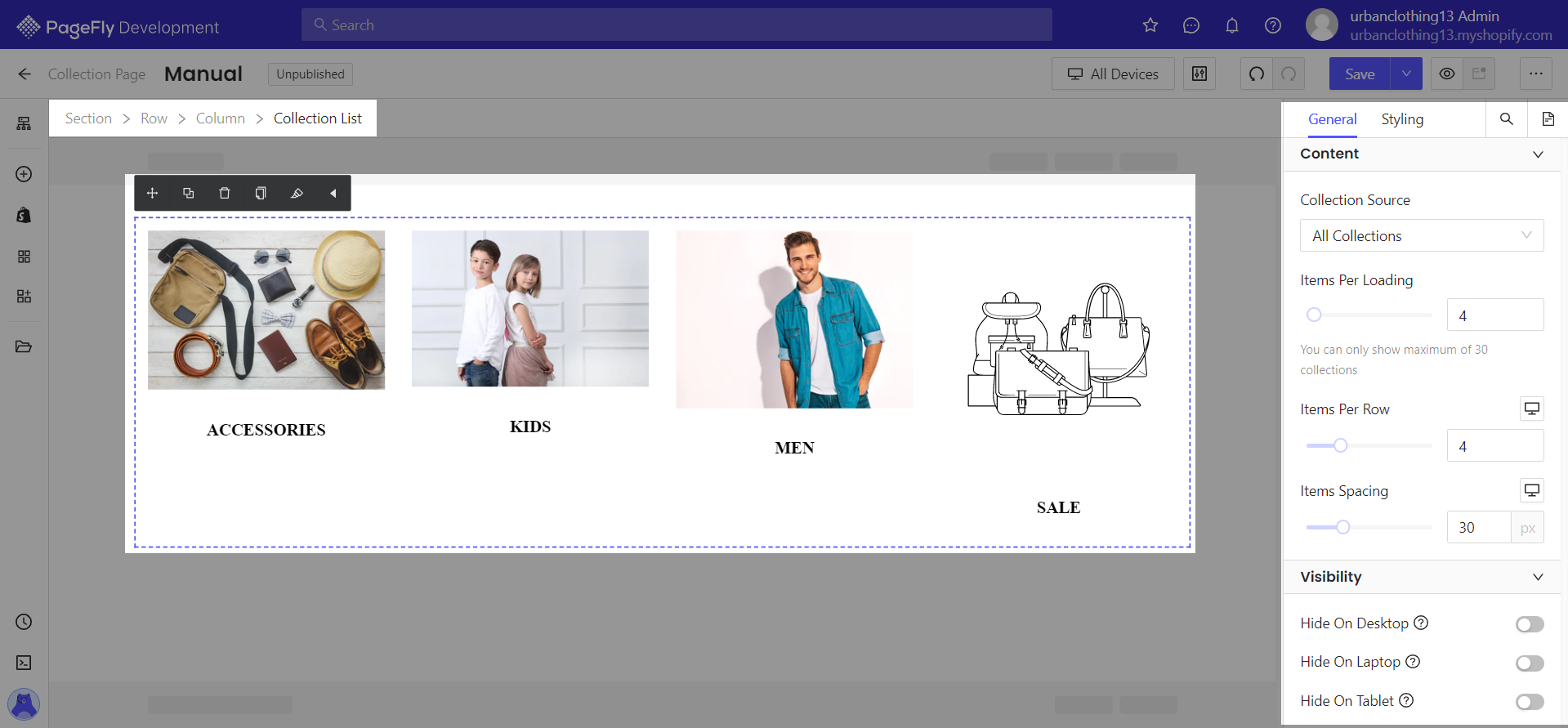 General tab configuration
CONTENT
Collection Source: you can choose one of two options below:

All: displays all collections of stores
Custom Collection(s): choose a collection you want to display

Items Per Loading: adjust the number of collections displayed
Items Per Row: adjust the number of items in a row
Items Spacing: adjust space between items
You can get further information about ATTRIBUTES, VISIBILITY, ANIMATION parameters.
Styling configuration
You can check more information about the universal parameters in the Styling tab
Device sensitivity
The Collection List element was created to display well on all the devices including Laptop, Tablet, and Mobile. You can see how it displays by going to the Device Switcher in the top menu > select the device you want to view it on. See the example below.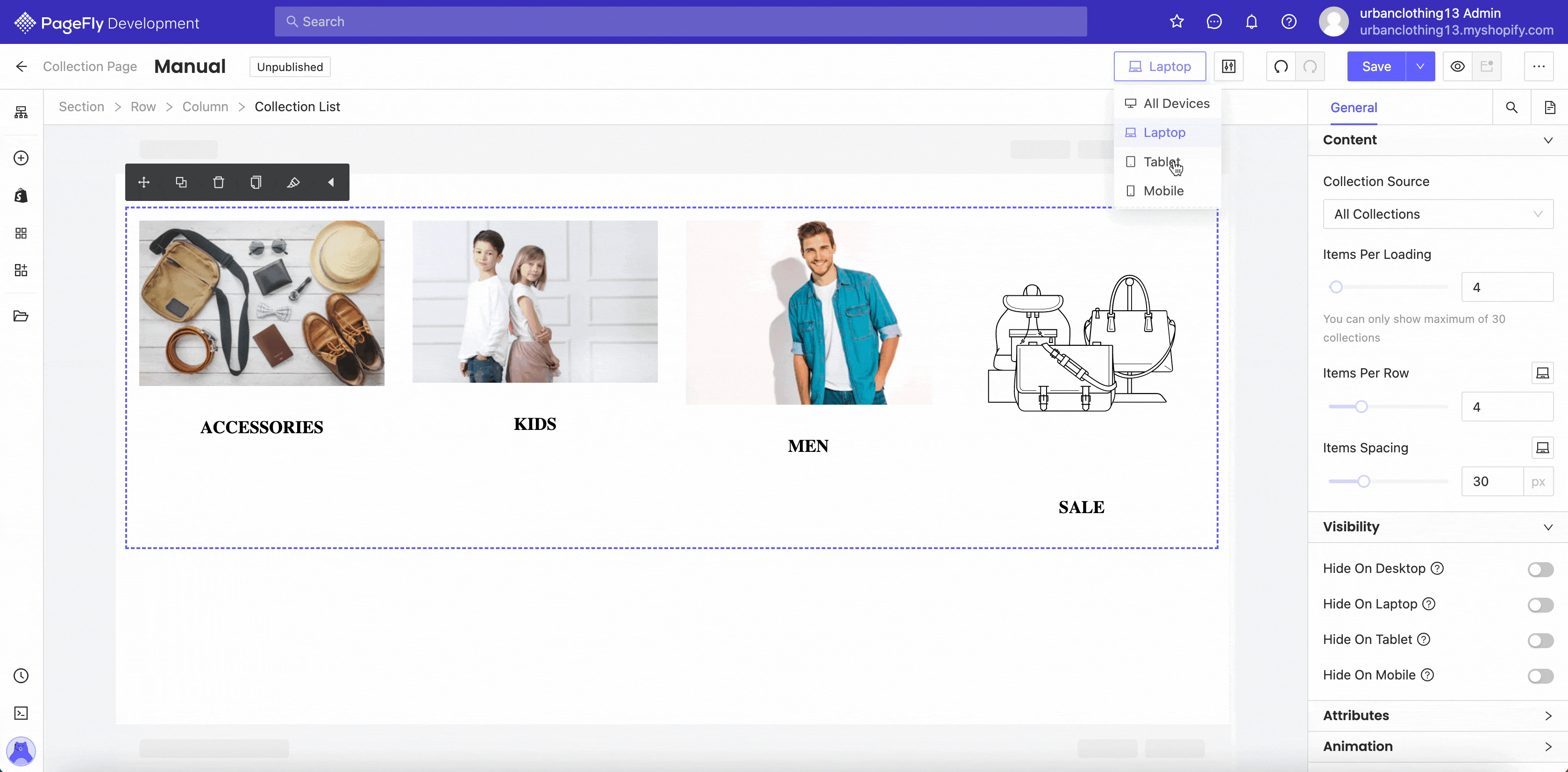 You can see when switching to laptop and tablet devices, the items per row are all 4 by default, but in mobile device view, the items per row are automatically set for 2 items. This automation makes the mobile view more clear and concise. You can change the number of items per row and items per loading for each device you want.