What is Bundle Offer by Selleasy Element
Bundle Offer by Selleasy element displays high conversion pre-purchase and post-purchase upsell offers on your product page. This prompts customers to buy not only the product they are primarily looking for, but also other related products.
To use this element, the Selleasy app must be installed on your Shopify store.
You can also watch this video tutorial:
Access To the Element
Important note:
Bundle Offer by Selleasy element just can be used inside product details to work and it only shows on the live view.
The Selleasy Bundle element can only be added to your page once. If you try to add it more than once, the second element will not show in the live view.
Step 1: Go to Add third party elements in the left toolbar > Click on the Edit your 3rd party elements button.
Step 2: In the Integrations popup page, you can search "Selleasy" on the search bar.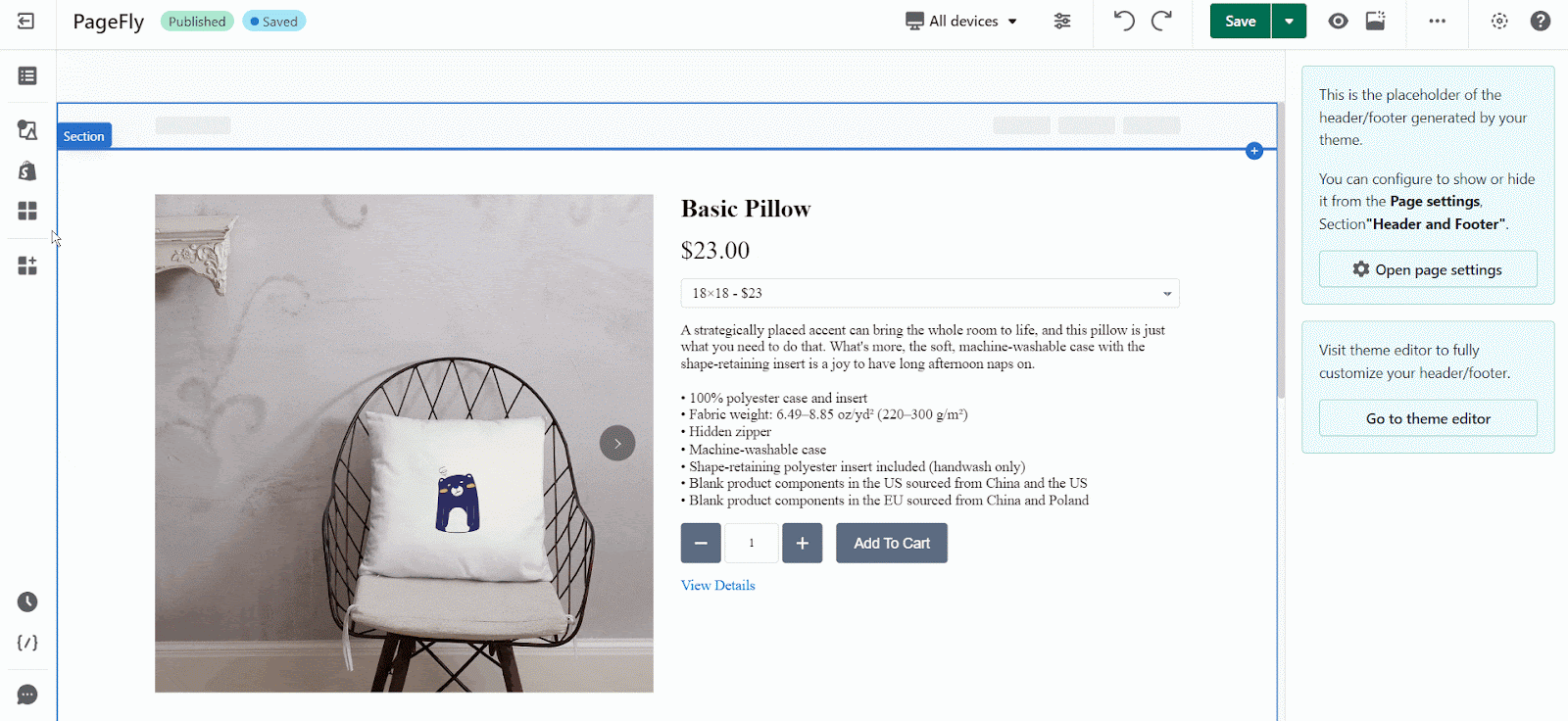 Step 3: Click the Selleasy element in the dropdown menu. Then drag and drop it to the editor page.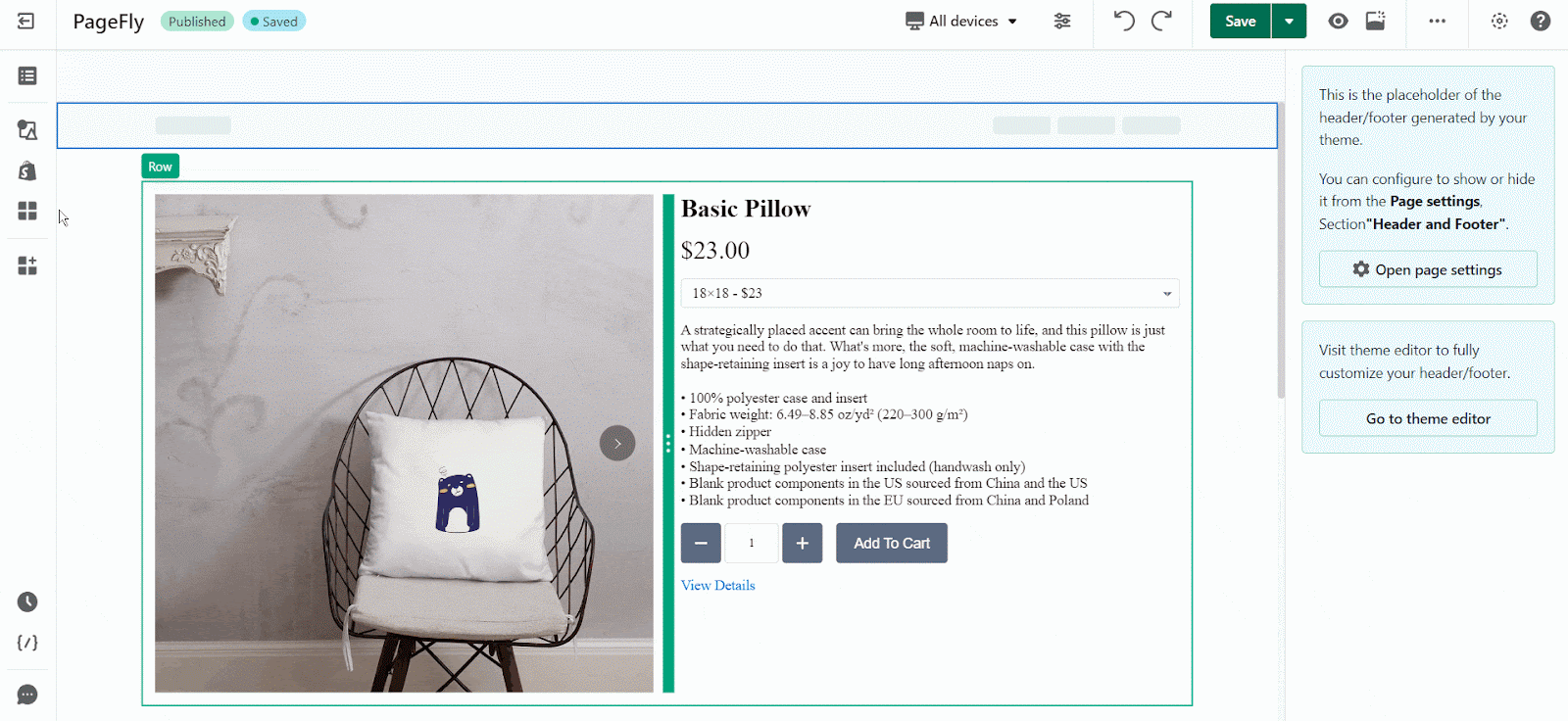 PageFly Configuration
When you finish configuring options in the app, you can go to a PageFly page and use this element.
General settings
In the General tab, there is a widget configuration giving you a short explanation of the Bundle Offer – Selleasy app and its link to app listing, and you can edit the Content, Visibility, Attributes, and Animation of the product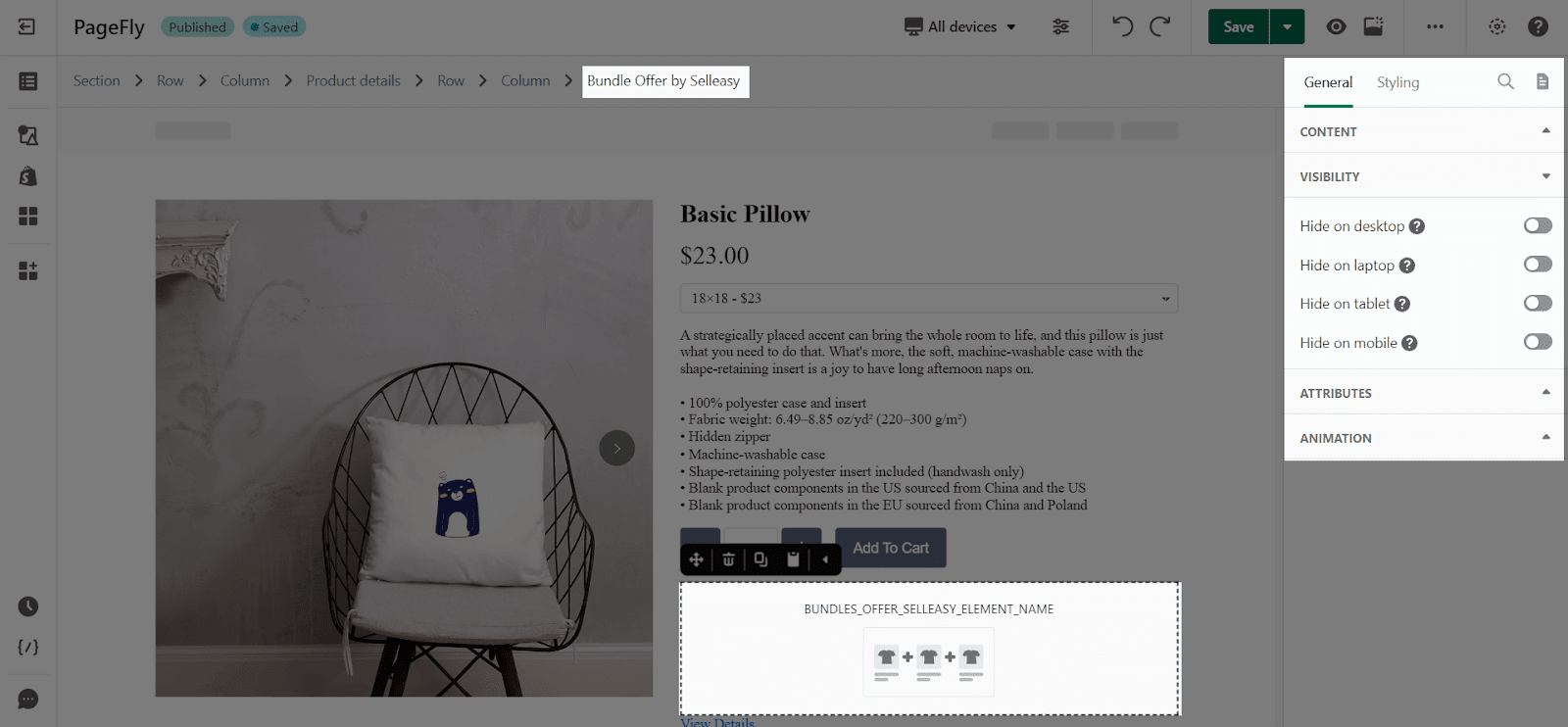 Styling Settings
You can customize the styling of the Bundle Offer by Selleasy element in the Styling tab.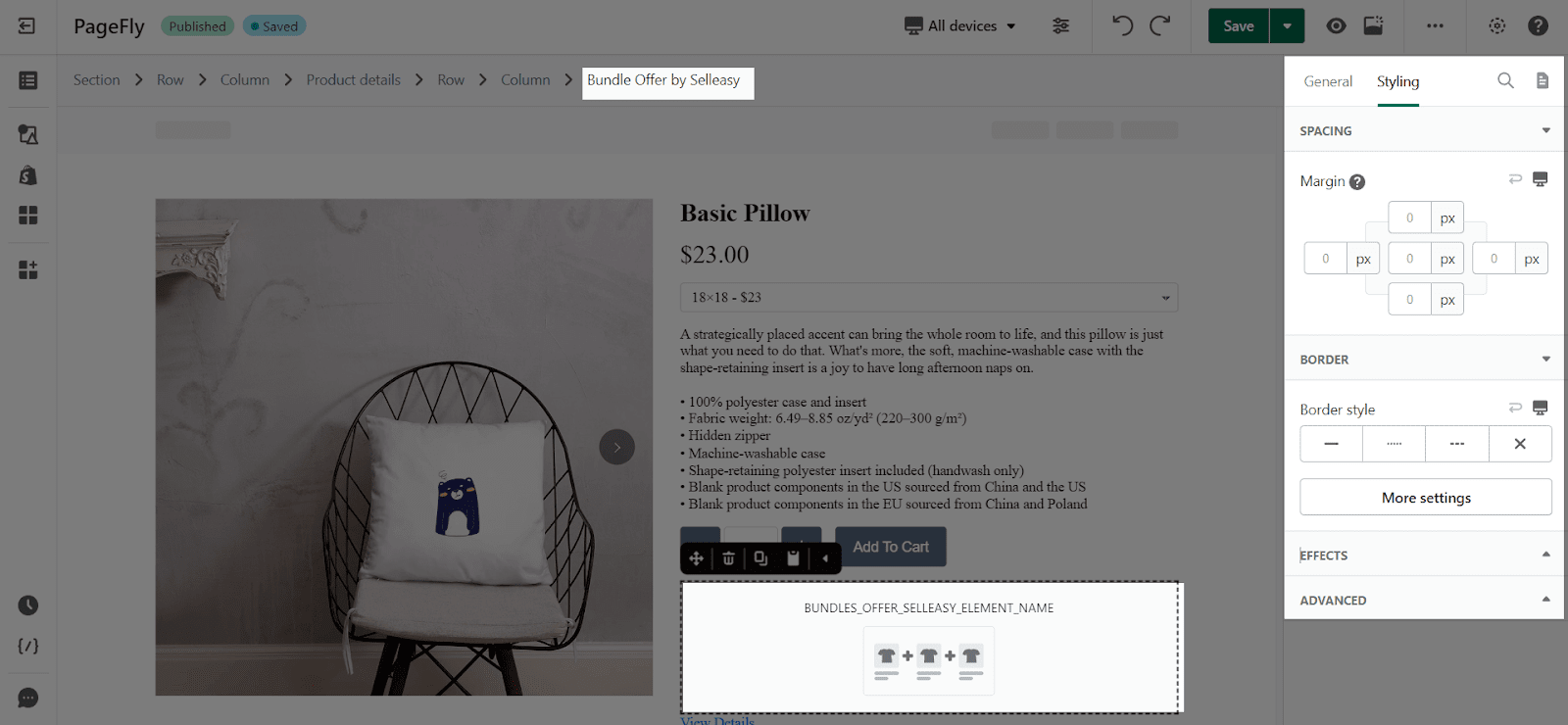 When everything is done, you can save and publish to check the Bundle in live view.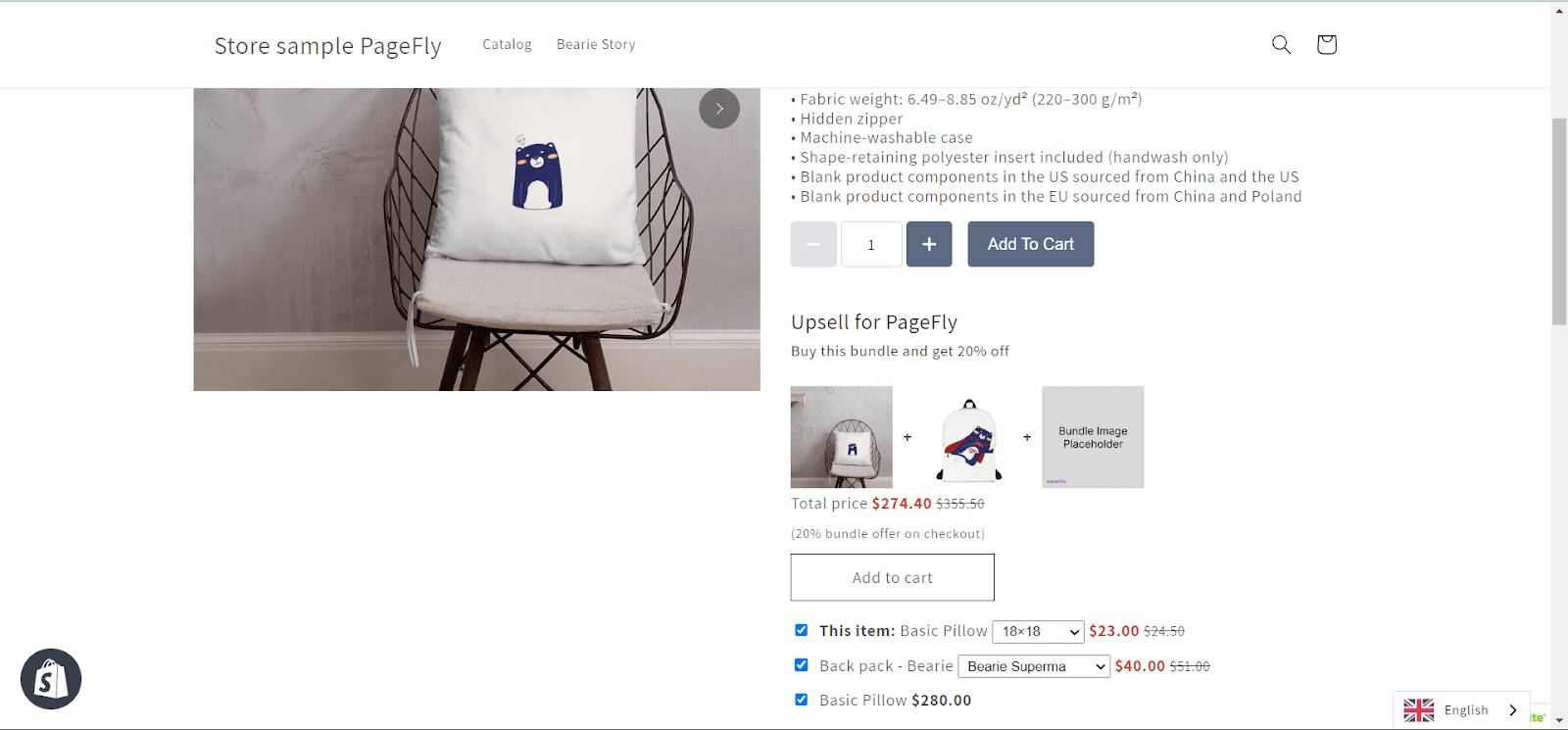 Bundle Offer's Settings
Step 1: Open ​​Selleasy app on your Shopify store
Step 2: Click the Add Offer button > Select Upsell type > Click Set up offer button
Step 3: Next you can set up this offer by choosing:
Trigger
Offer products
Discounts
Other details
Multi-language translations
Step 4: Hit Save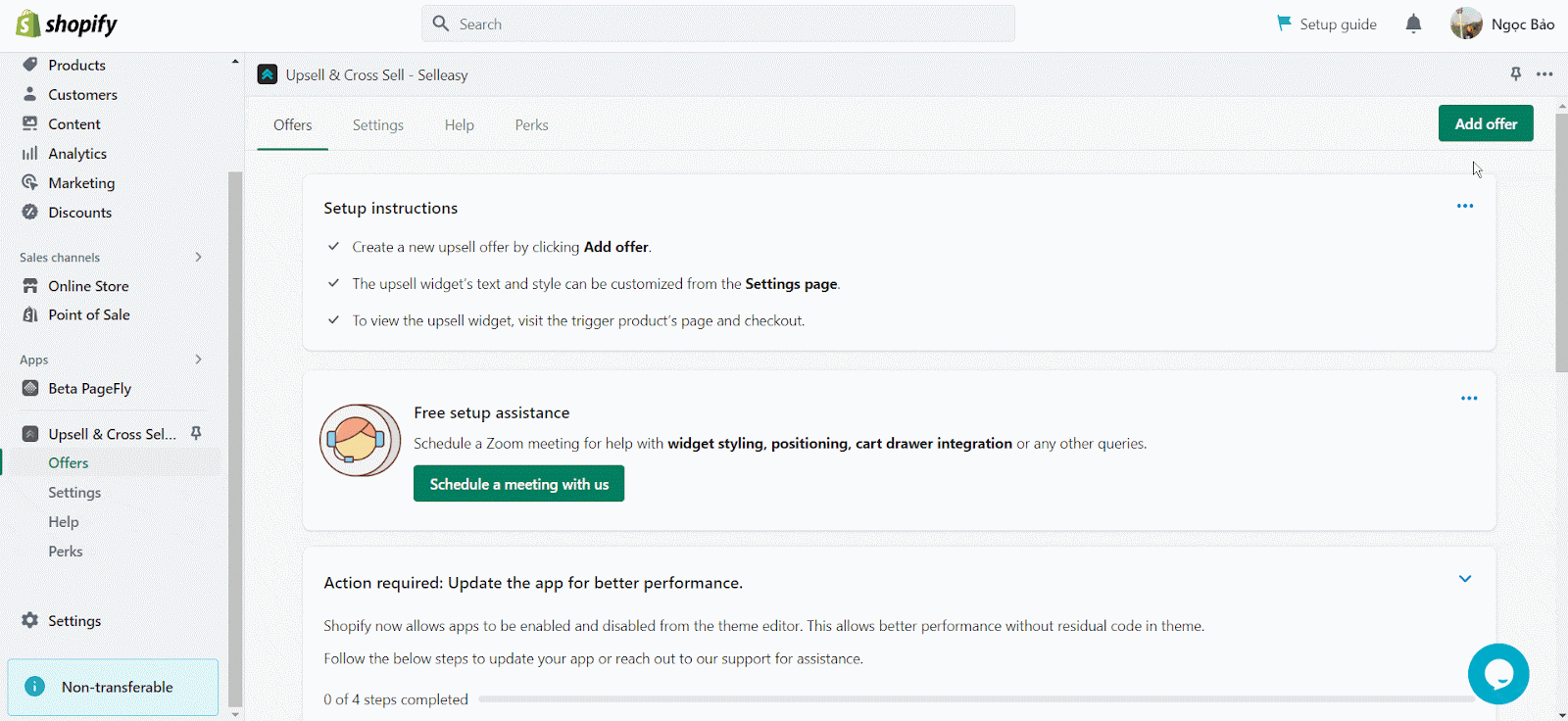 Step 5: Go to ​​Setting > General settings  > Select At the end of a HTML element. Then, paste this code .pf-bundle-selleasy  into the CSS selector of the HTML element.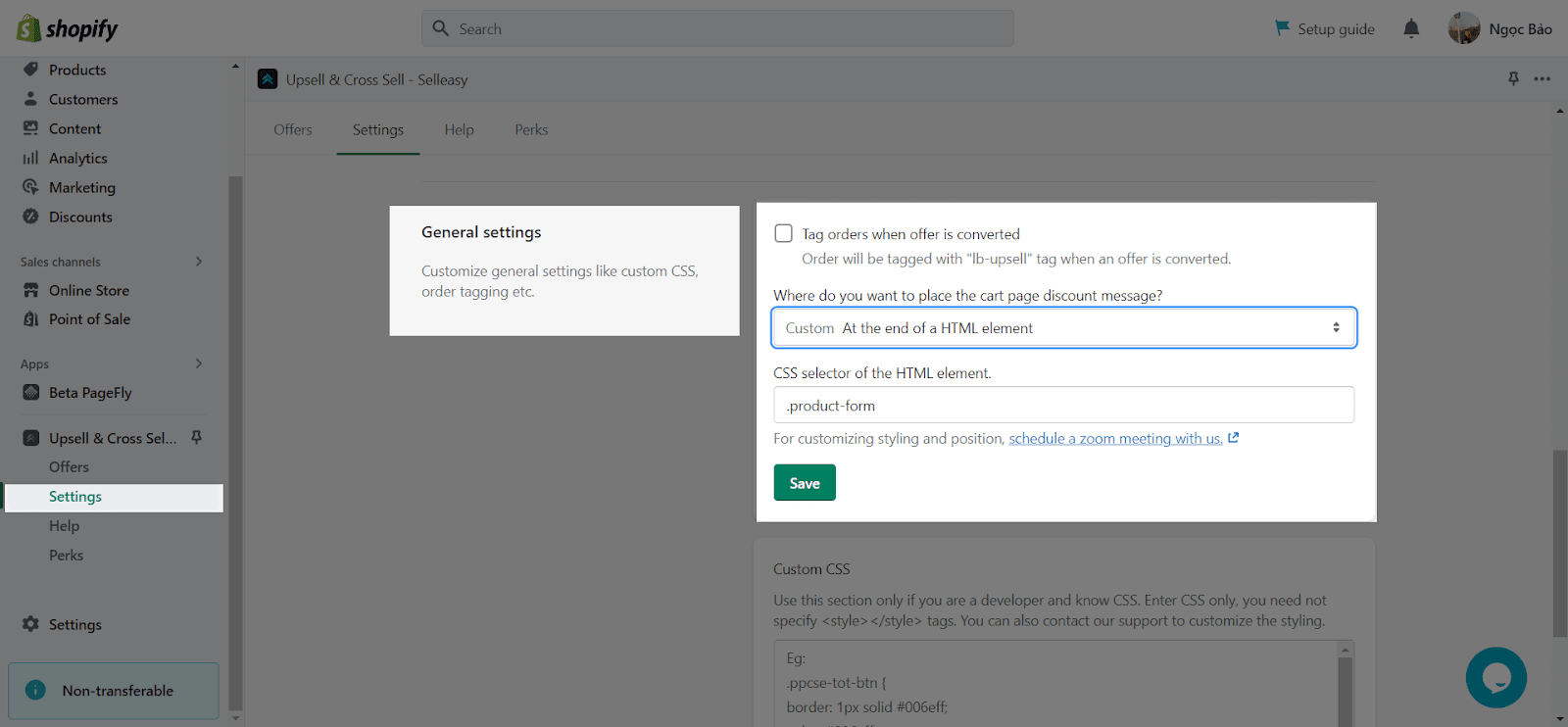 Frequently Asked Questions
Overview
| | |
| --- | --- |
| Which company owned Bundle Offer? | LogBase |
| How much is Bundle Offer by Selleasy? | 7.99$/ month |
| Any free plan available? | Yes, with 30 days free trial |
Can I use Bundle Offer by Selleasy in PageFly?
Yes, but Bundle Offer by Selleasy element is only available in product details and listing pages.
What does a free plan from Bundle Offer by Selleasy cover?
0-100 orders/ month (from all channels), Sellers can access all features from a free account, as they can customize the styling to suit themes, with detailed Zoom/Chat/Email support
Benefits of Using Bundle Offer
Selleasy is a solution for upsell offers for high-conversion pre-purchase and post-purchase activities. This prompt is able to help the store to bundle all related products, therefore targeting AOV. Therefore, these are the benefits when using Bundle Offer by Easy:
"Frequently bought together" in Amazon-style to show product upsell bundles.
Cross-sell product add-ons on the product page. Format available includes list and list.
Pop-up a cart upsell funnel. Another option includes add-ons based on items in the cart.
Display a post-purchase upsell page with one click upsell (checkout upsell).
Cross-sell related products using the final Thank You Page.