In this article, you will learn about the Instagram Feed element and how to use it.
About the Instagram element
The Instagram Feed element is designed to integrate the social network into your page to increase your conversion rate. You can use this element to add social proof for your store, products, or simply introduce the social media pages of your brand to your visitors.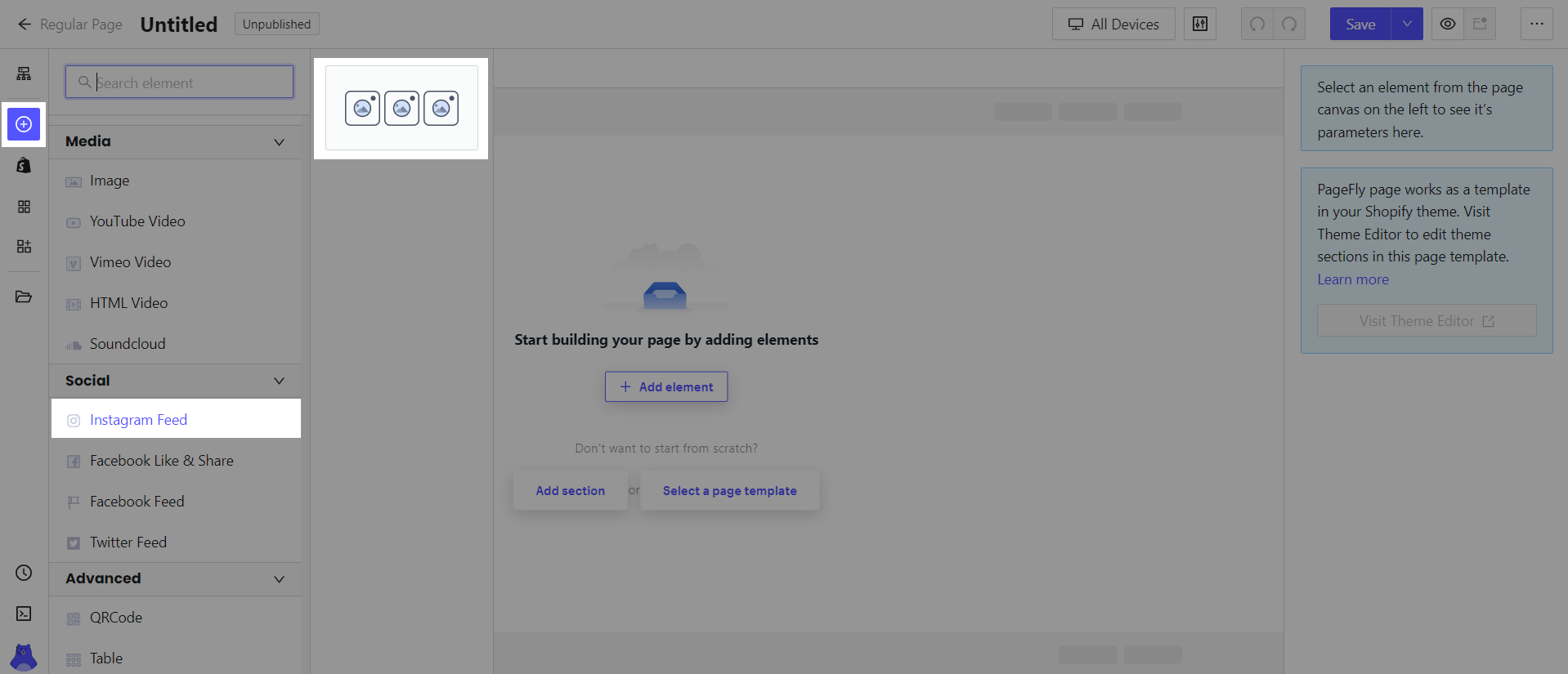 Before jumping to the detailed steps, you can watch this video below:
Access the Instagram element
Step 1: Click on the Plus icon which is the Add element function
Step 2: Click on the Instagram element in the dropdown menu
Step 3: Drag and drop the element you want into the page editor and then start using it.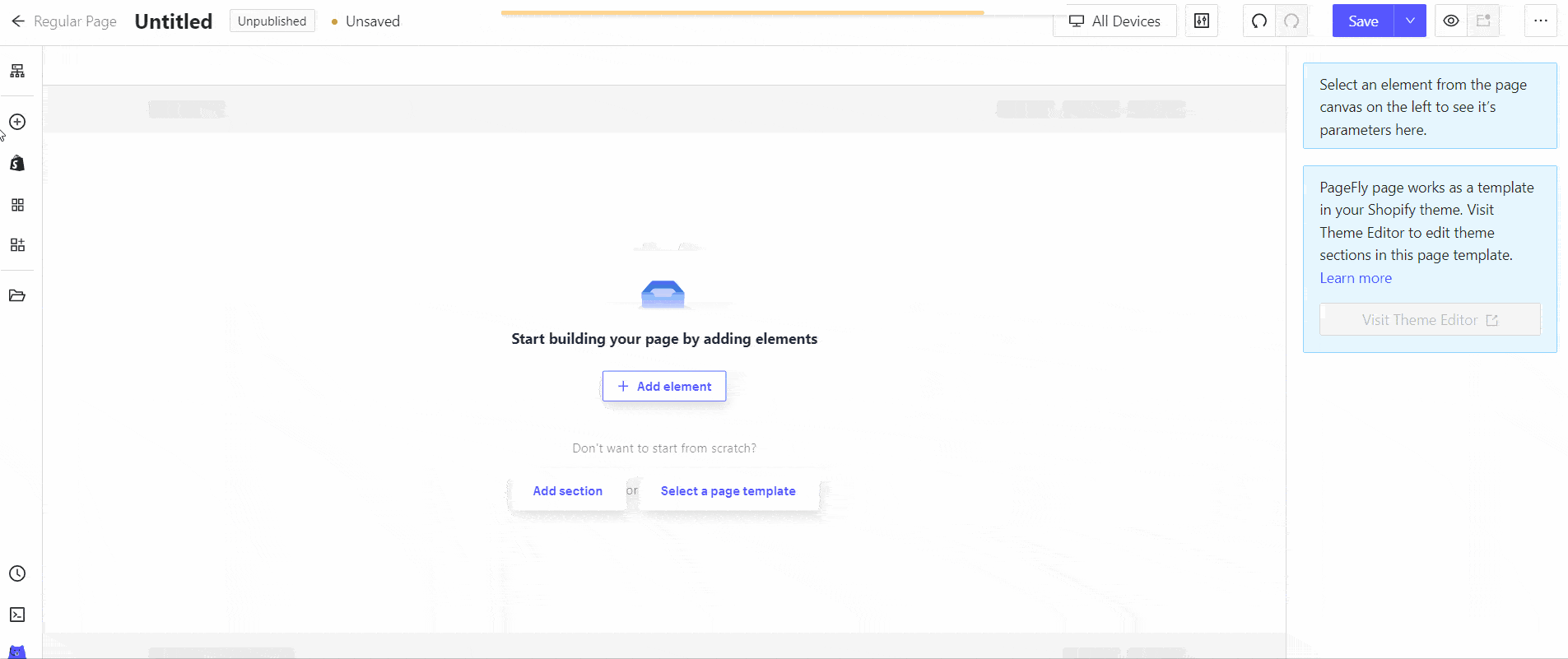 Integrate your store's Instagram account into PageFly
Step 1: You need to connect to your store's Instagram, in order for your Instagram feed to be displayed on your page.
Step 2: Drag and drop the Instagram element into the editor. Then, you can see a notification "To active Instagram Feed Element, please connect to your Instagram account".
Step 3: Please go to the General Tab, choose Connect To Instagram option of the CONTENT parameter like image above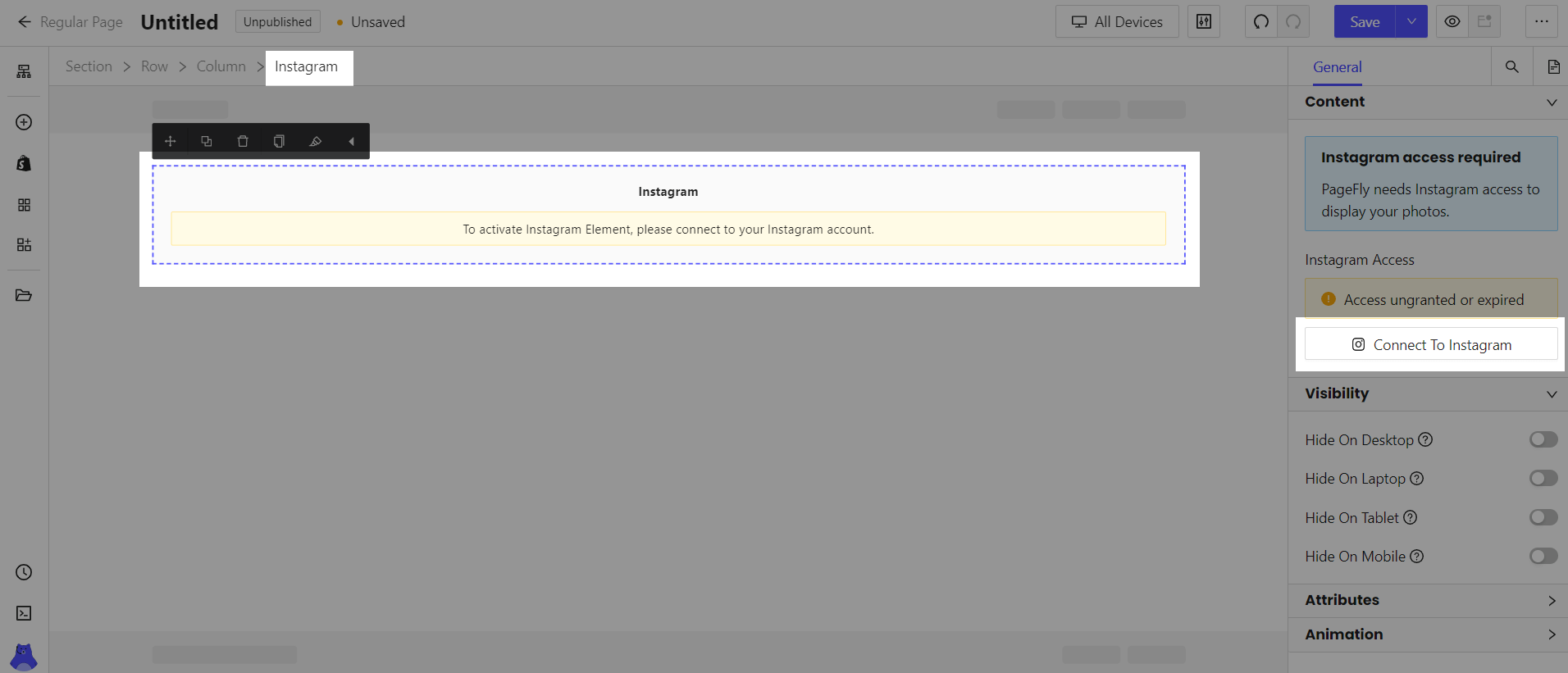 You will be directed to the Login page of Instagram as the image below Step 4: Enter your store's Instagram account information and choose the Allow button to authorize PageFly to access your profile info and media.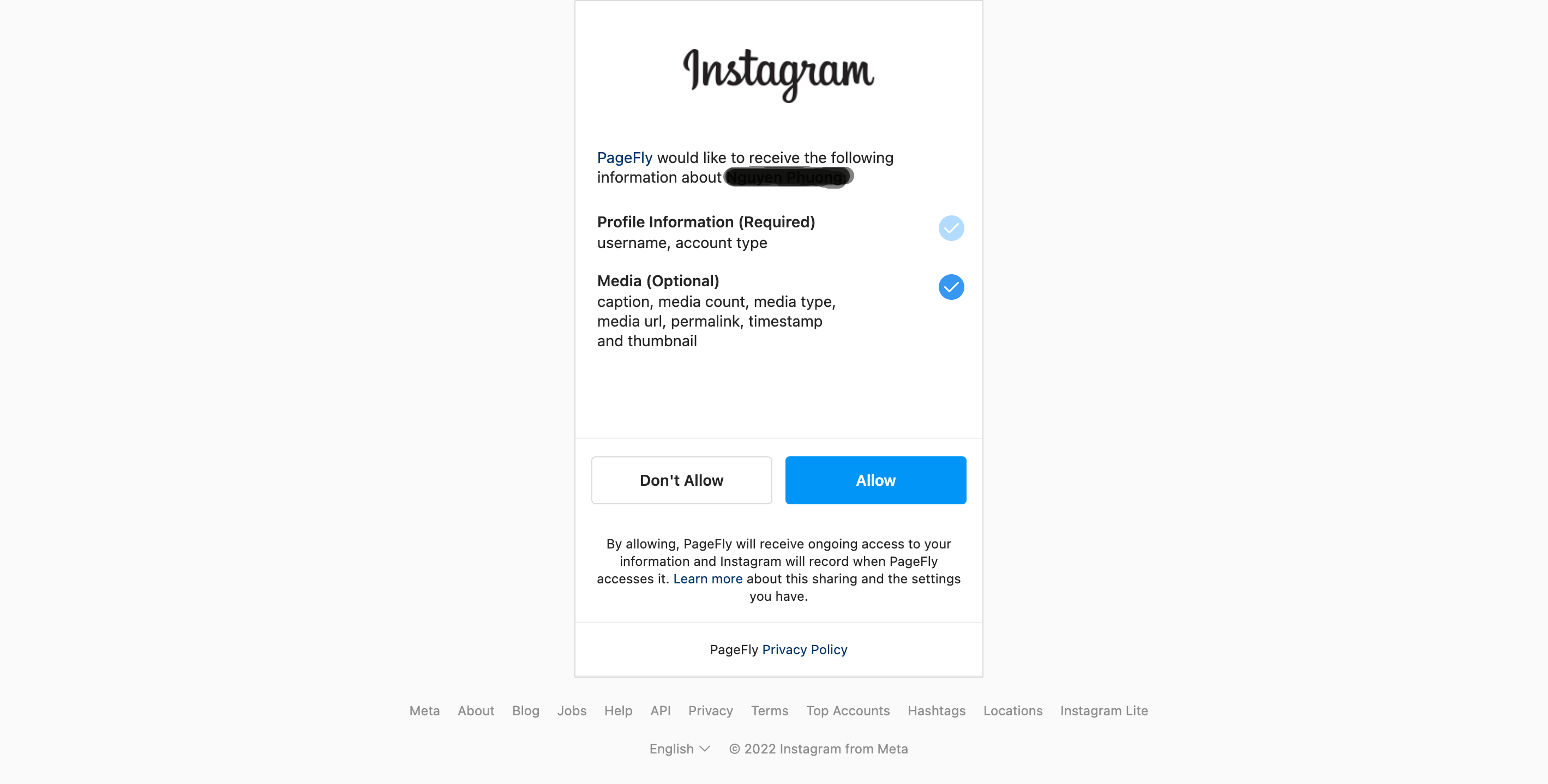 Instagram element configuration
The Instagram element comes with plenty of parameters allowing you to fine-tune the content appearance to reach the best possible conversion rate. Select the element in the layout to see its parameters.
The parameters in the General and Styling tab are specific for this element.
General configuration
CONTENT
Instagram Access
If your store's Instagram account has not connected/ failed to connect or your page hasn't been published within 60 days, it will display the notification "Access ungranted or expired".

If your store's Instagram account is successfully connected, it will display the notification "Access granted".
Total Items: Increase/ decrease the number of photos you want to display (max value is 20). By default, it will show 4 newest items.
Items per Row: Number of photos in a row you want to display (max value is 20). By default, it will show 4 newest items.
Items spacing: Spacing between images (max value is 60 px)
Enable Equal Height: Turn on this option if you want all images displayed to have an equal height. And you can adjust the height for them. (The minimum height is 100px; maximum is 1280 px)
You can get further information about ATTRIBUTES, VISIBILITY, ANIMATION parameters here
Styling configuration
You can check more information about the Styling tab here