About Track123 Order Tracking Upsell Element
Track123 automates importing and updating of order shipping information in real time from any carrier. It provides a multilingual tracking page and smart notifications to drive traffic, boost sales and save time.
In order to use this element, the Track123 Order Tracking Upsell app has to be installed on your Shopify store.
Install Tracking123 Order tracking upsell
Install PageFly
NOTE: This element works on all Page Types (Home Page, Product Page, Regular Page,…) and each page will only show ONE element.
Access Tracking123 Order tracking upsell
If you're accessing the Track123 app for the first time, you'll need to complete the following four steps:
Step 1: Go to Add third party elements in the left toolbar > Click on the Edit your 3rd party elements button.
Step 2: In the Integrations popup page, you can search "Track123" on the search bar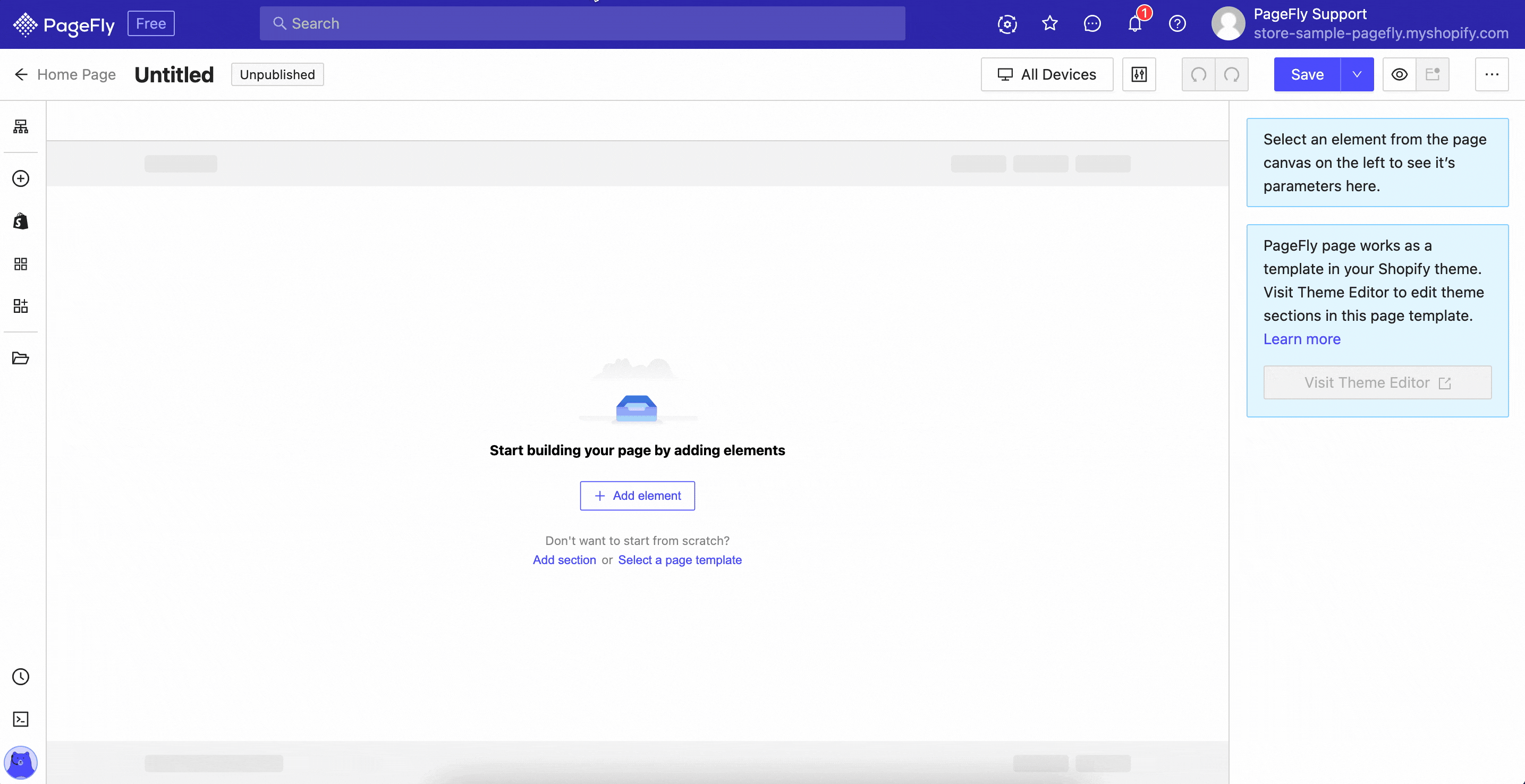 Step 3: Click on Tracking by Track123 element in the dropdown menu
Step 4: Choose the variant you want then drag and drop it to the editor page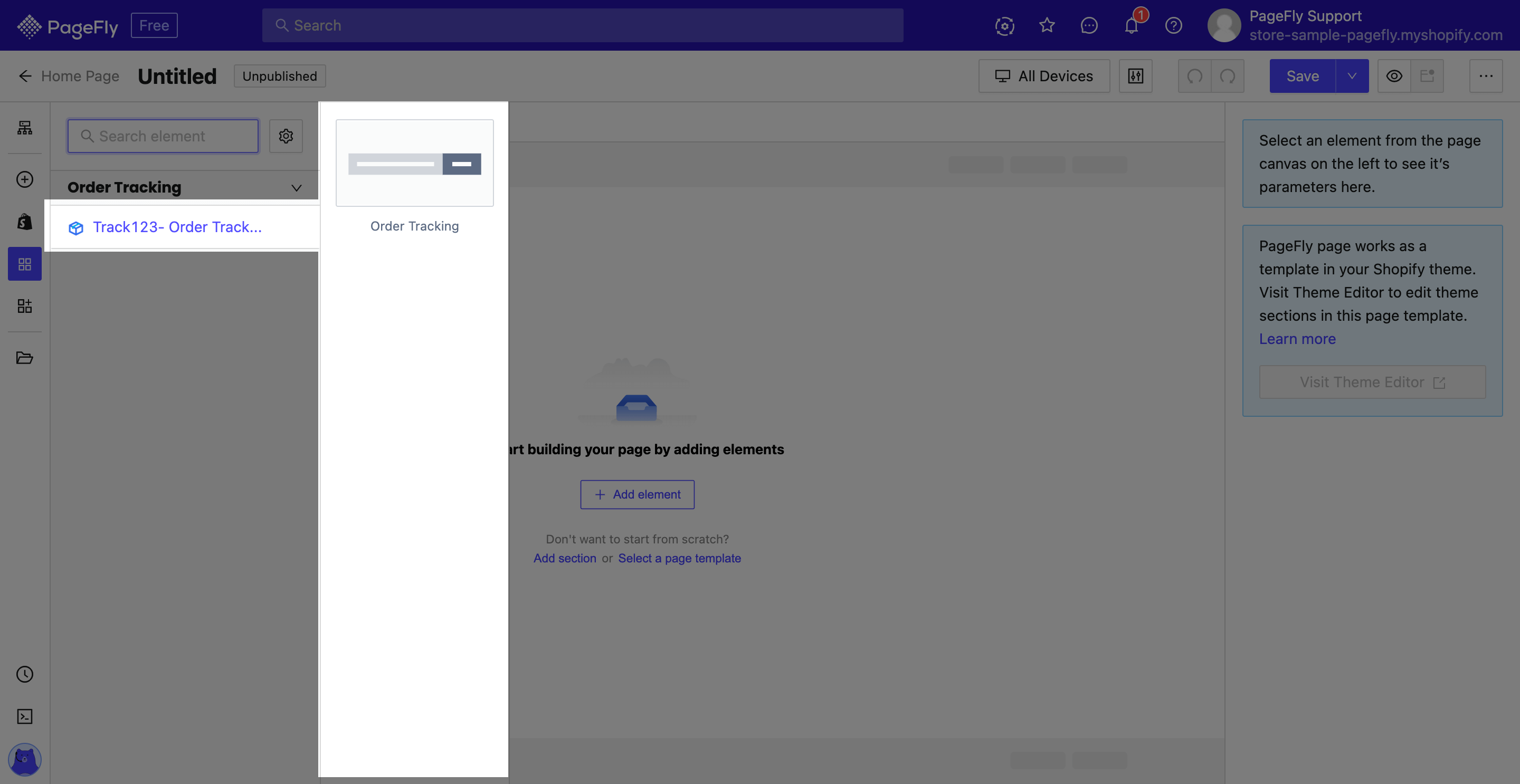 If you've used this app before, you can simply click on Add third party elements to find and access this element.
Configuration
Element settings
You can customize the styling of the Tracking by Track123 element in the Styling Tab.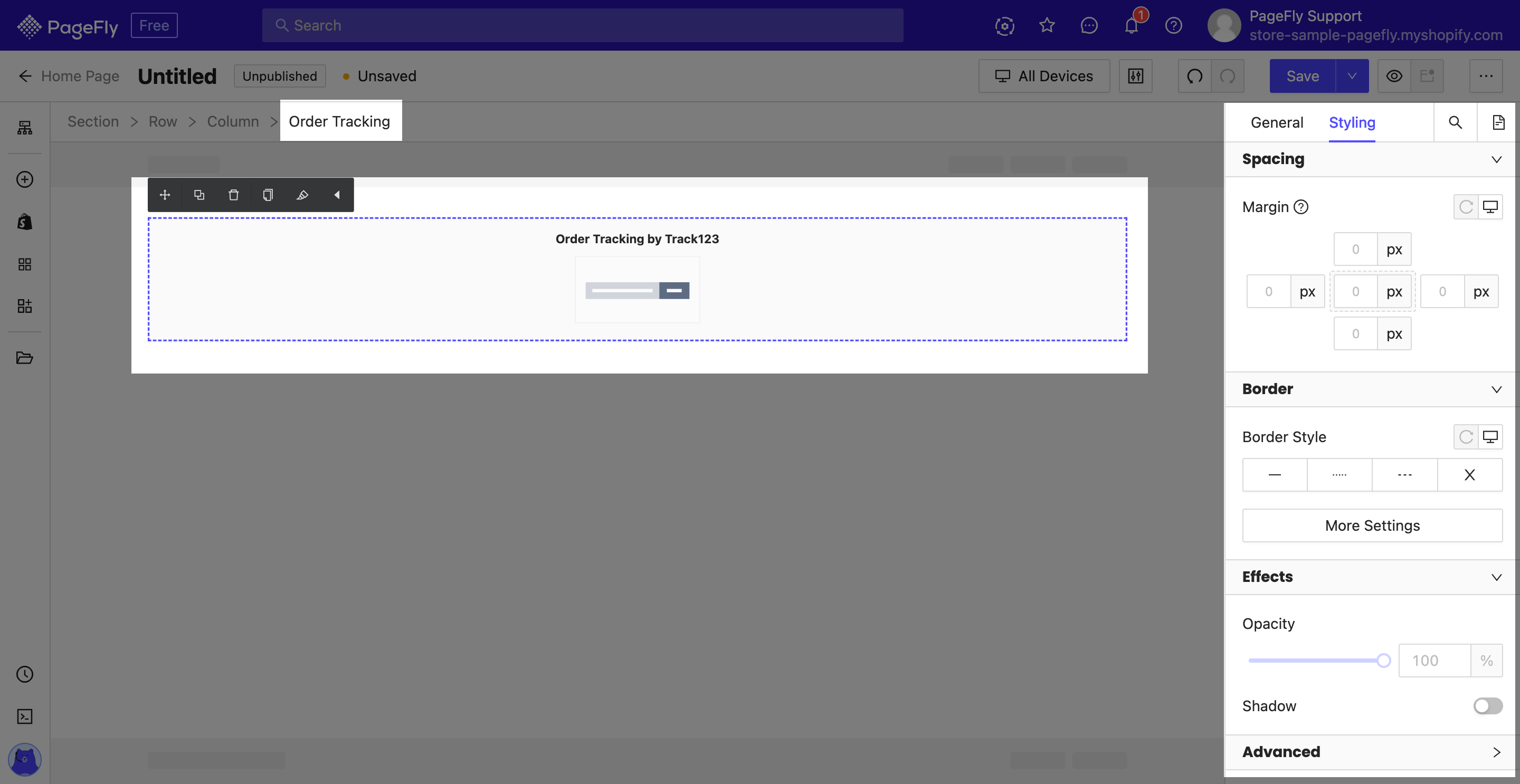 You can check more information about the Styling tab here.
Just drag & drop that 3rd-party element into the page editor, then save and publish to check the result on the Liveview page.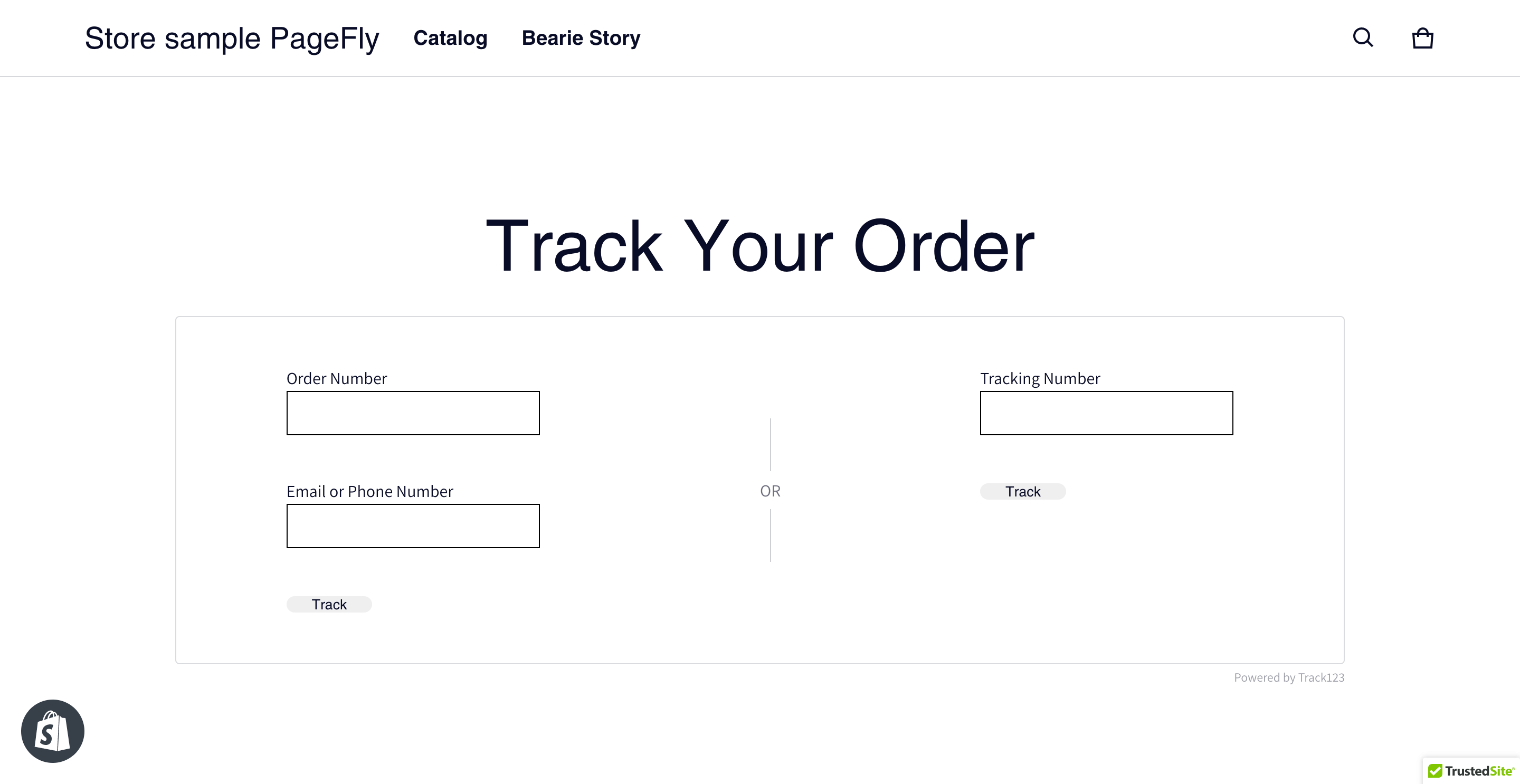 Tracking by Track123 element settings
All configurations must be set up in the Track123 Order tracking upsell app.
You can set up for the appearance of the form by accessing the Track123 Order tracking upsell > Page editor like this: