In this article, you'll learn about the Instafeed element and how to use it. In order to use this element, the Instafeed app has to be installed on your Shopify store.
Install Instafeed
Install PageFly
About Instafeed – Instagram Feed
Instafeed by Instasell is an official Instagram partner app to display your Instagram feed on the website. You can turn your store visitors into customers with Instagram shoppable feeds. Set it up in less than 60 seconds.
Set up Instafeed with Instagram account
Step 1: Open the Instafeed app on your Shopify store. Next, click Connect an Instagram account button and connect with the account you want to display on the page.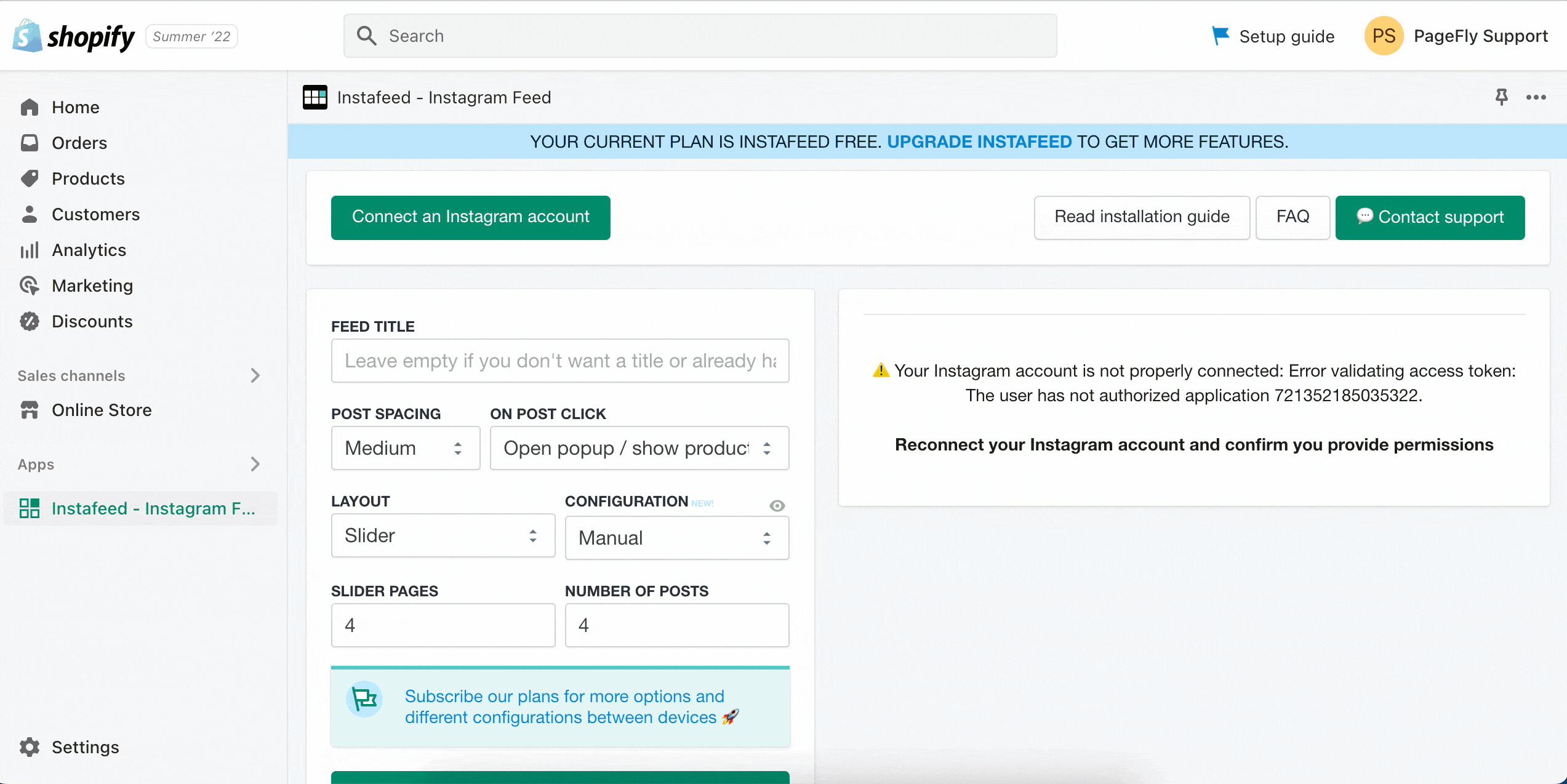 Step 2: After that, you can set up your own Instafeed :
Feed title
Post spacing
On post click
Layout
Configuration
Slider pages
Number of picture 
Click on the Save feed button when all done, like this: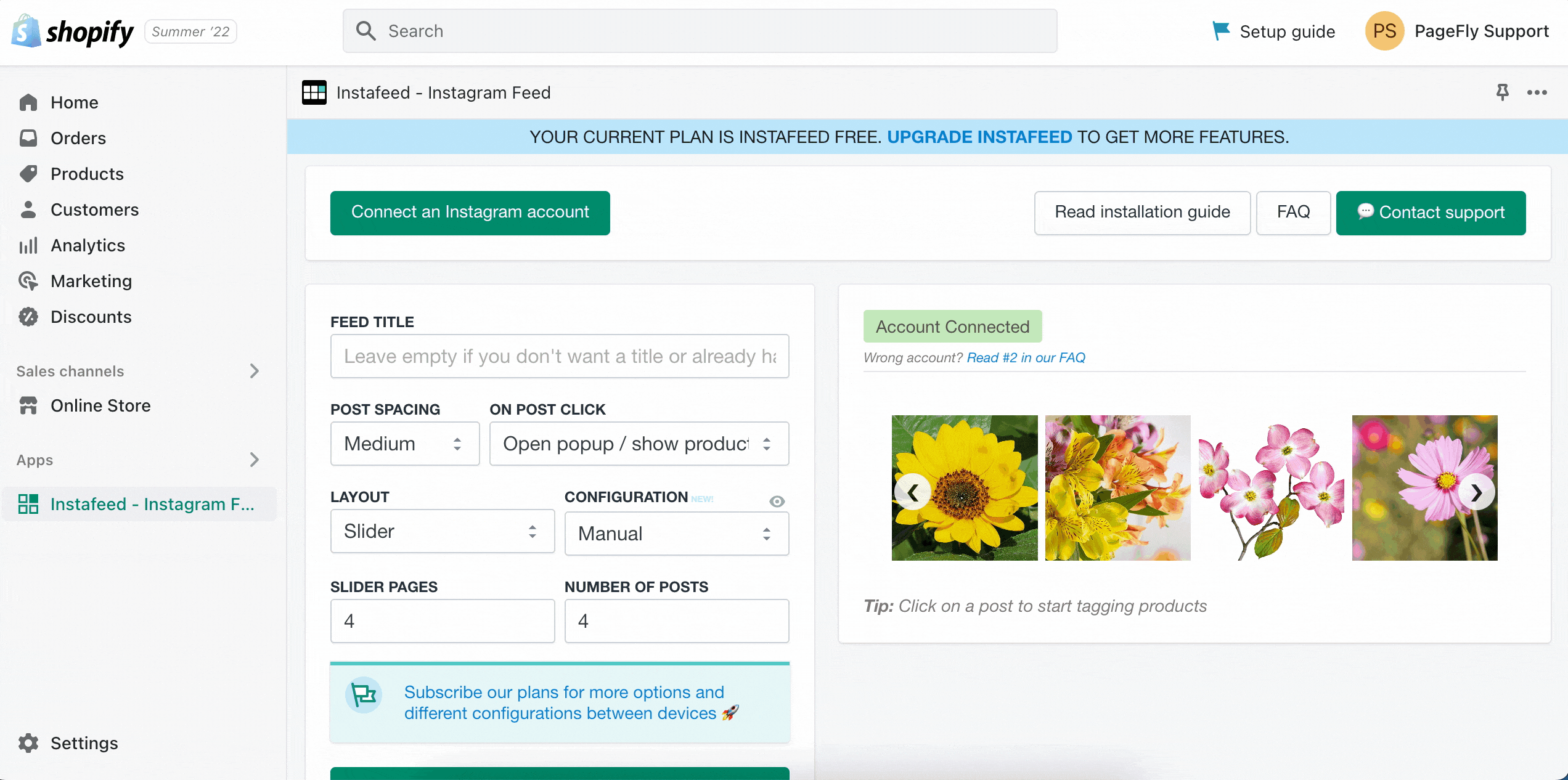 Access Instafeed Element
Step 1: Go to Add third party elements in the left toolbar > Click on the Edit your 3rd party elements button.
Step 2: In the Integrations popup page, you can search "Instafeed" on the search bar.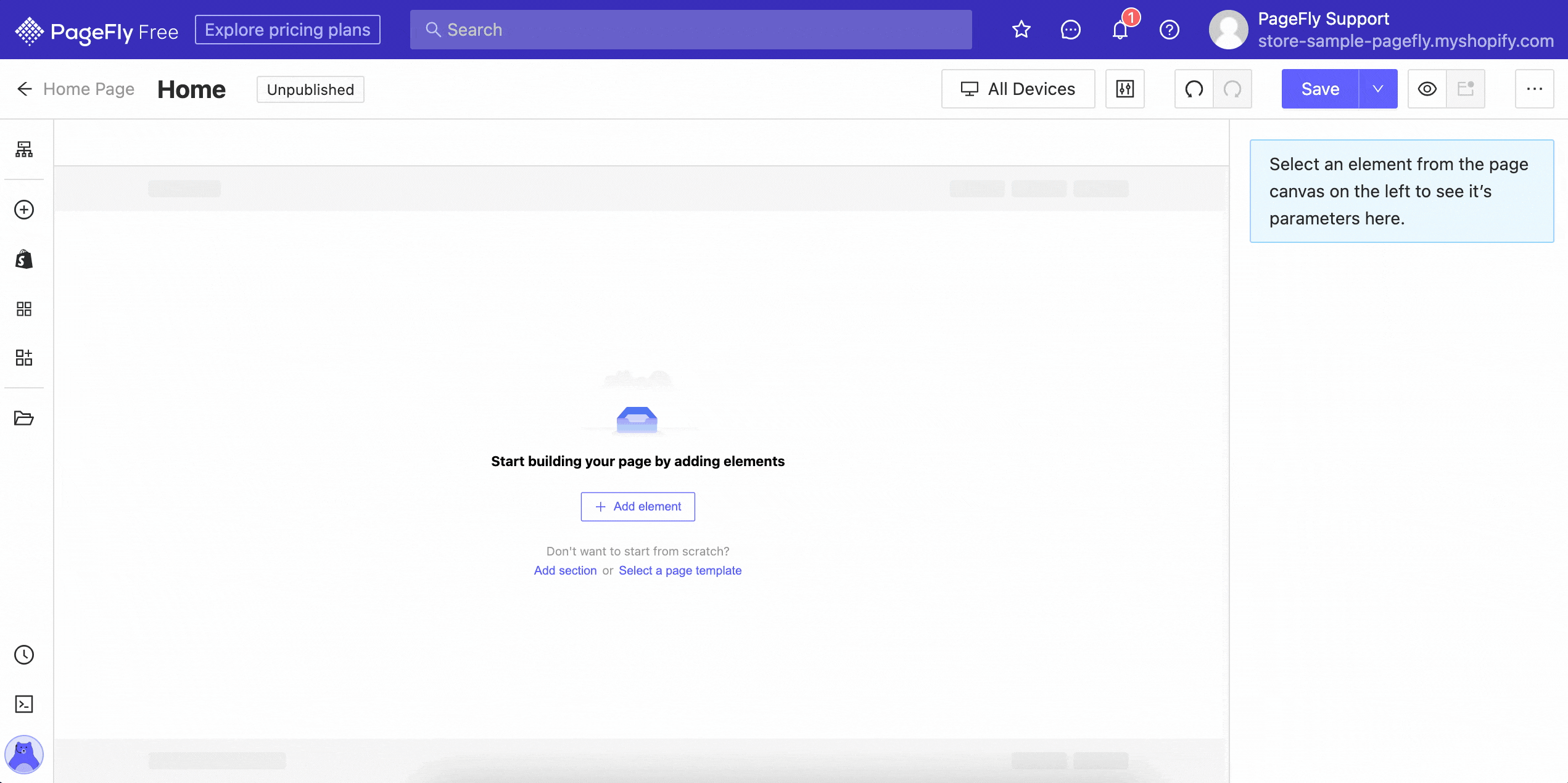 Step 3: Click the Instafeed element in the dropdown menu. Then drag and drop it to the editor page.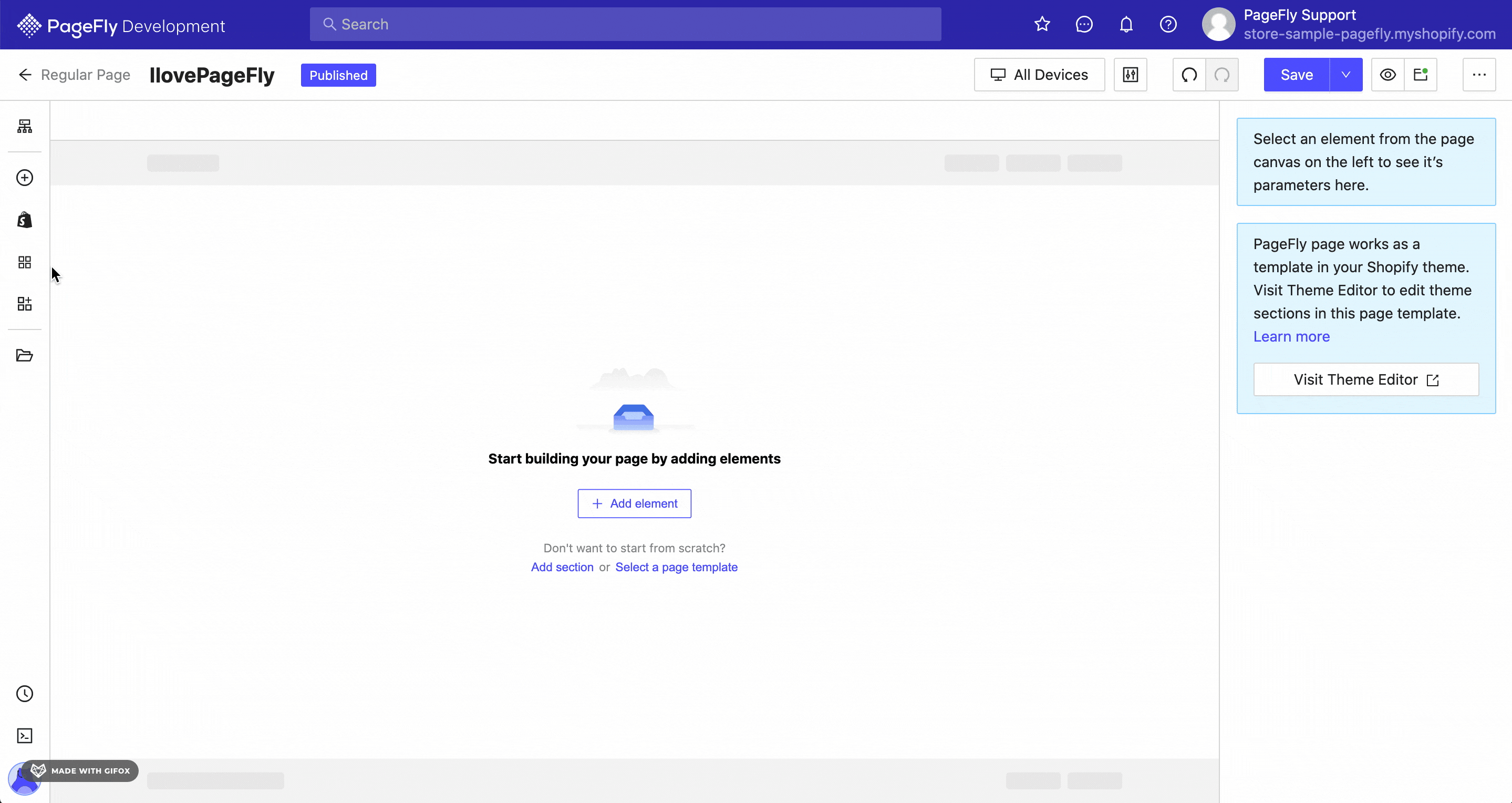 Styling Configuration
You can customize the styling of the Instafeed element in the Styling tab.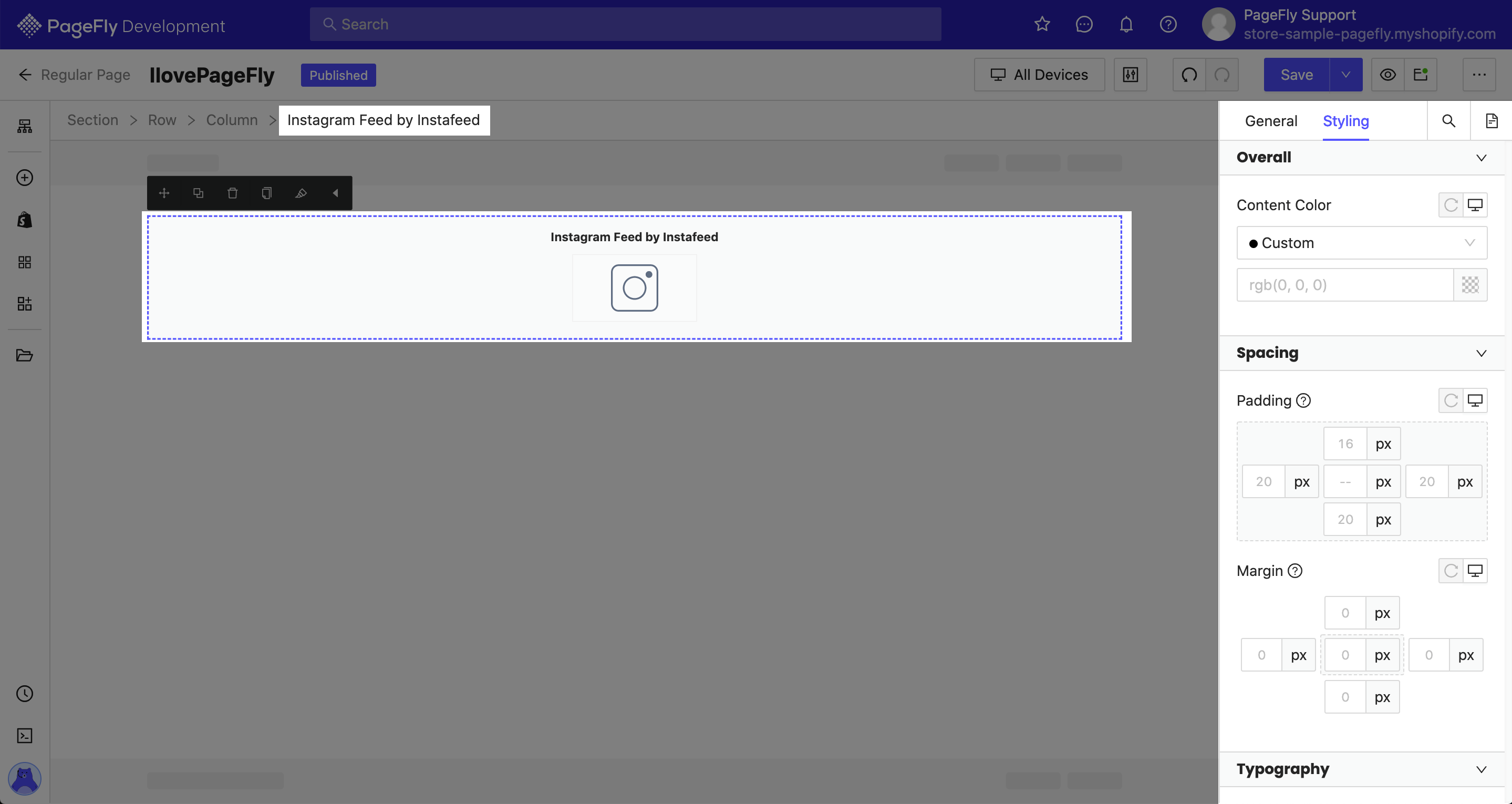 You can check more information about the Styling tab here.
After saving and publishing, you can check the feed in the liveview: