About Klaviyo
What is Shopify Klaviyo?
Shopify Klaviyo is the Signup Forms element, as it's designed to help you to create a signup form for your pages to turn visitors into subscribers by filling customer's emails into the form.
This element comes in only one variation, which is the Klaviyo – Signup Forms.
You can also watch this video tutorial:
How to Use Klaviyo
To use this element, the Klaviyo: Email Marketing app has to be installed on your Shopify store.
Step 1: Go to Add third party elements in the left toolbar > Click on the Edit your 3rd party Elements button.
Step 2: In Integrations popup page, you can search "Klaviyo" on the search bar and then Enable it.
Step 3: Drag and drop Klaviyo element into your PageFly editor.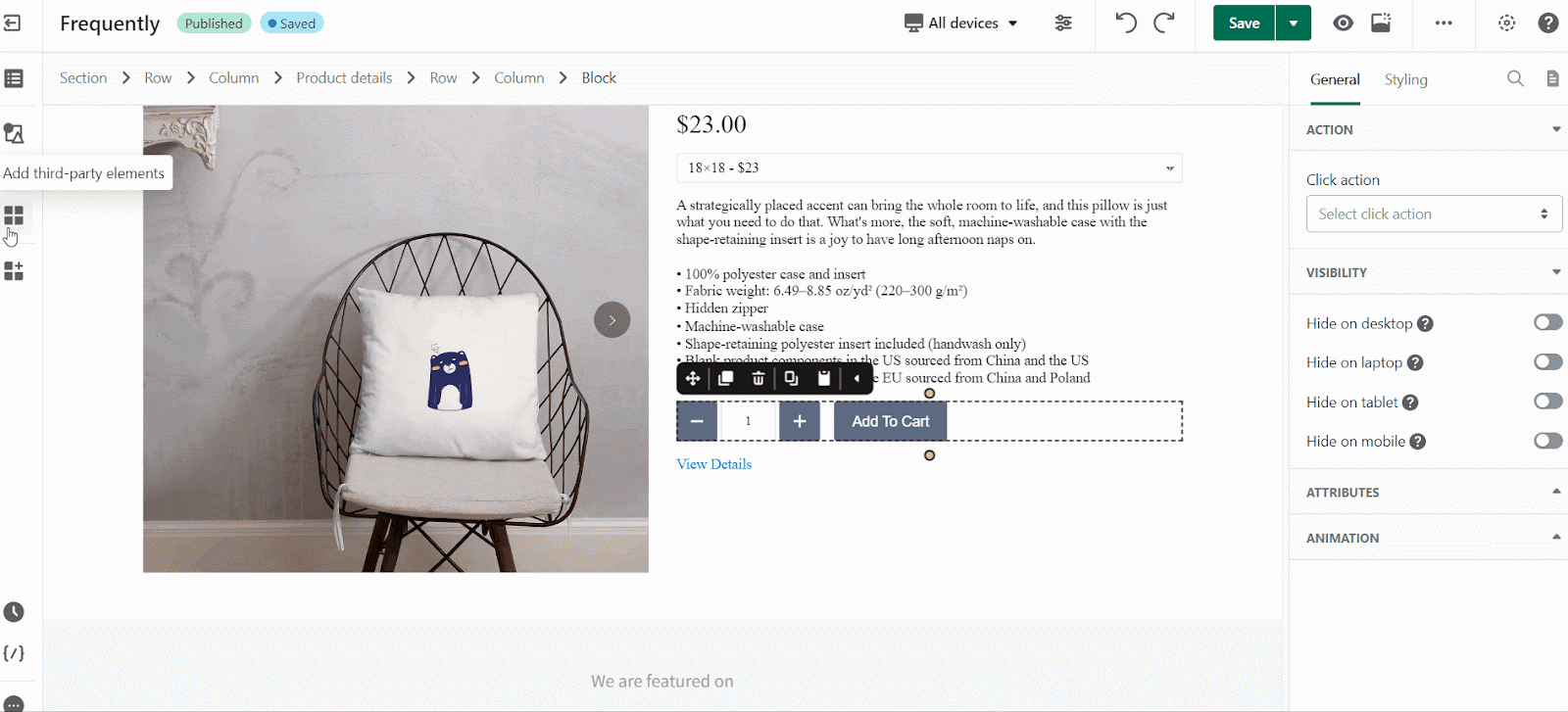 PageFly Configuration
Element Settings
You can customize the styling of the Klaviyo element in the Styling tab.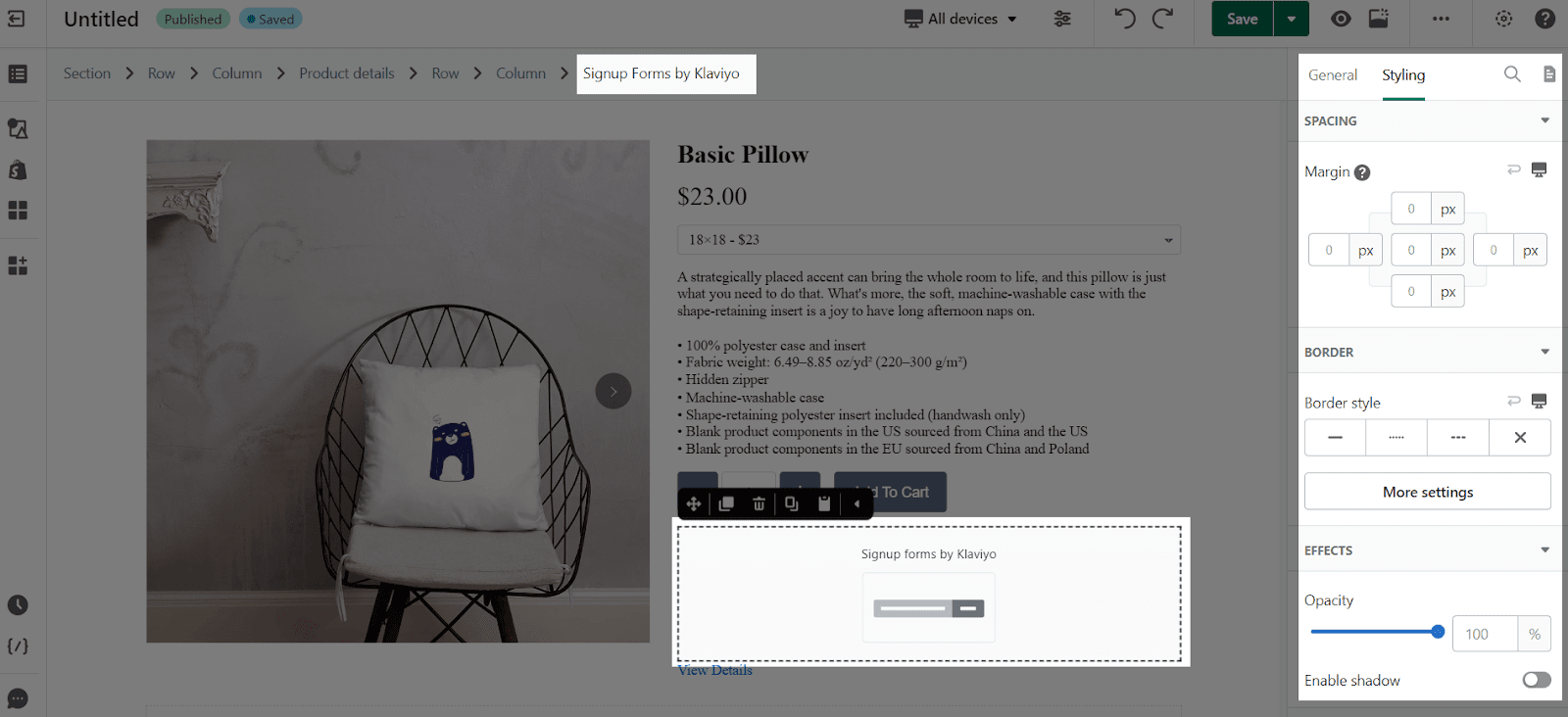 You can check more information about the Styling tab here.
Klaviyo – Signup Forms App Settings
As mentioned above, you need to install the Klaviyo app to your Shopify store and configure all settings in that app.
After installing the app, you are requested to fill in related information. When completing all of the relevant information, you will be moved into Klaviyo Dashboard.
1. On the Klaviyo dashboard, scroll down to the Signup Forms option.
2. Click on the Create Signup Form button.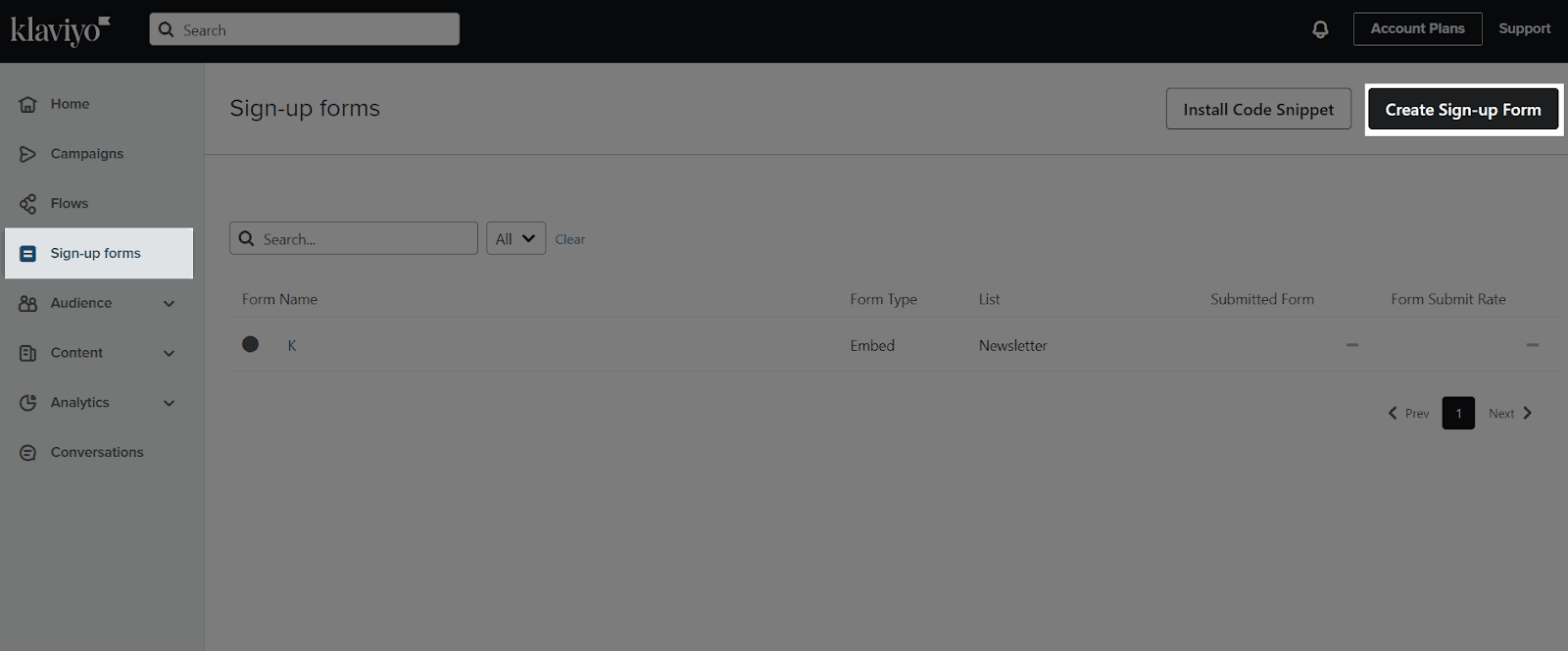 There is a modal for you to create the signup form. In the Type box, remember to choose the Embed option.
For the Device and Goal boxes, you can choose the options you want.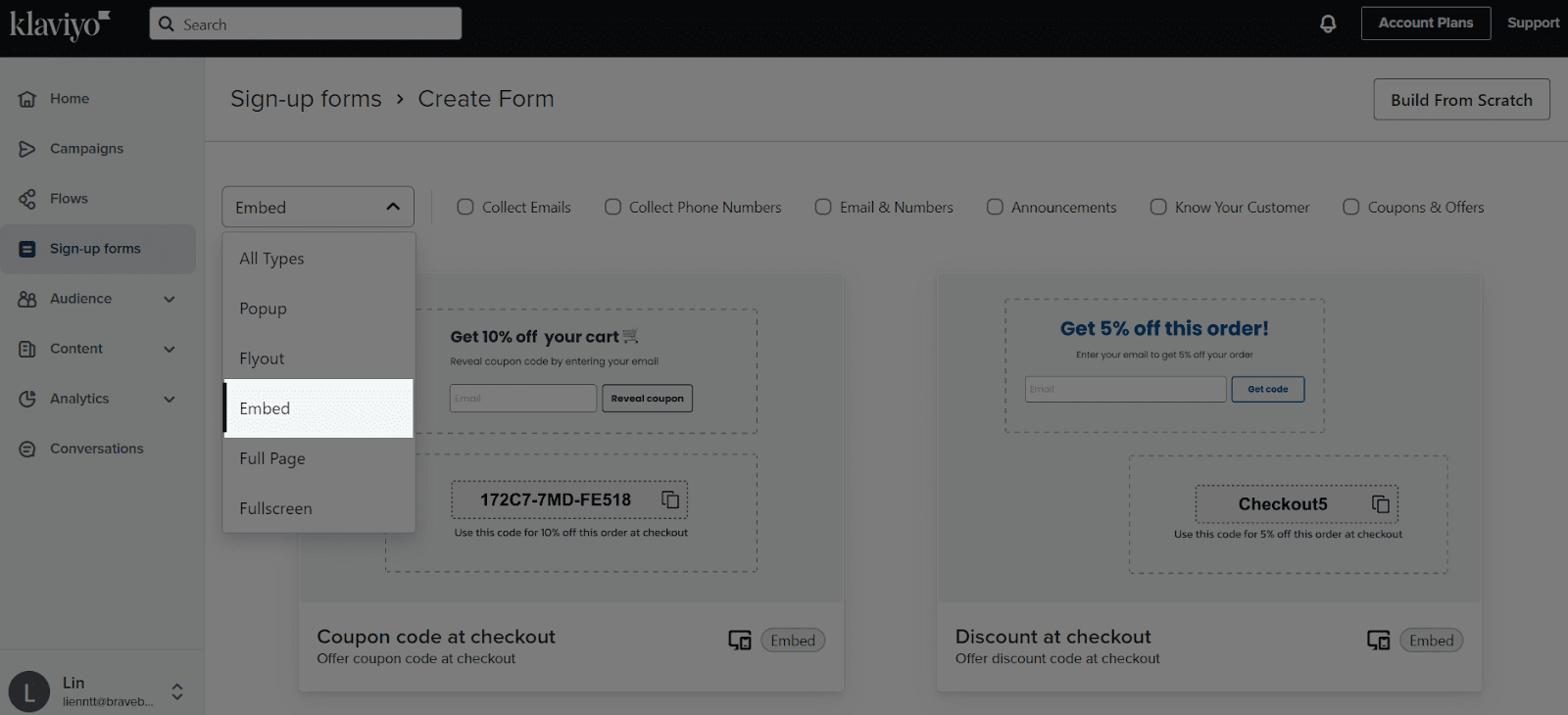 And then you can choose one of these templates.
There will be a popup showing, choose your Subscribe List and click on the Create Form button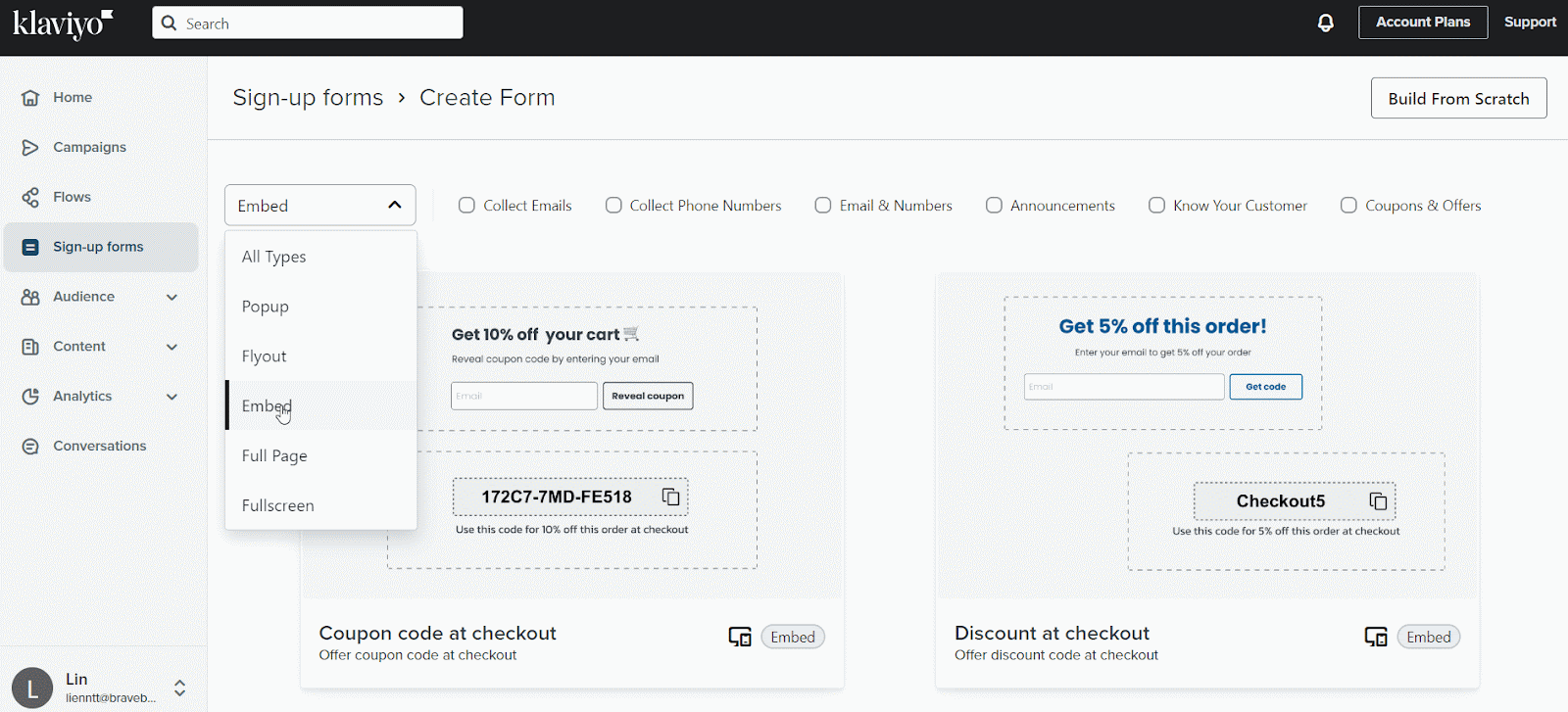 Click on the Behaviors option and copy the code. Finally, you need to Publish the form
Now, going back to the PageFly page that you dragged and dropped the Klaviyo element before, you paste the code in the Embed Form ID box as the screenshot below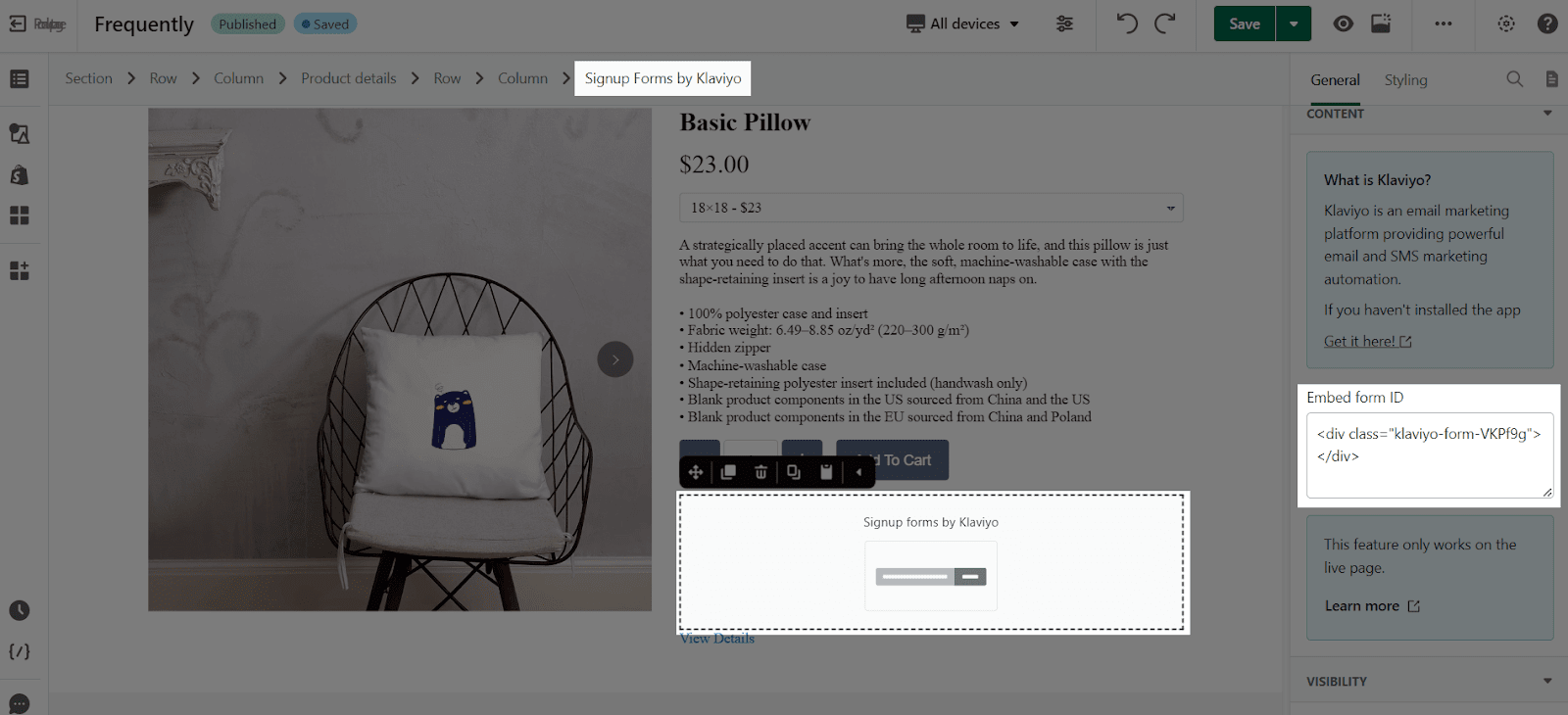 Don't forget to Publish the page to see it in the live view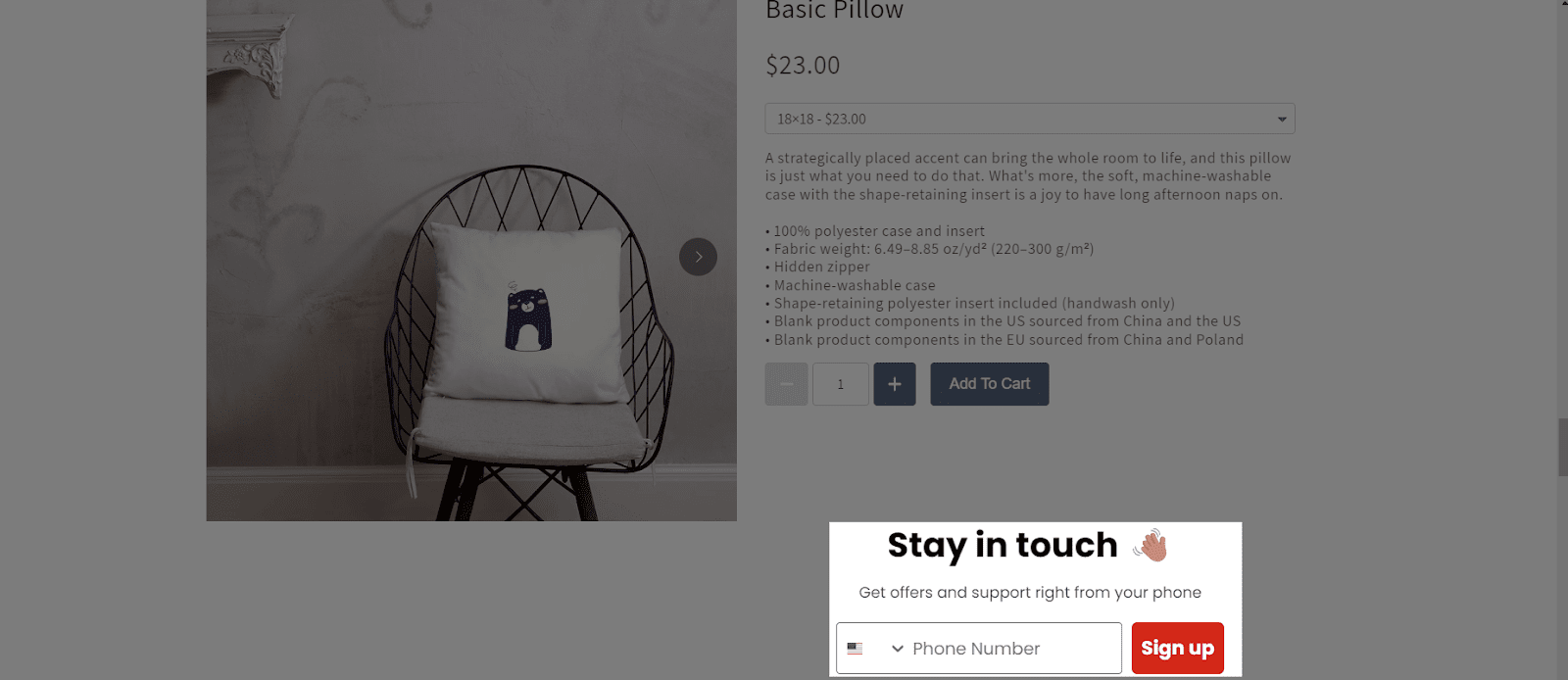 Key Takeaways
In conclusion, Shopify Klaviyo is the best app to increase revenue by personalized marketing across email, SMS, forms, mobile push, and reviews.
Frequently Asked Questions
Overview
| | |
| --- | --- |
| When was Shopify Klaviyo created? | 2012 |
| How much is Shopify Klaviyo? | $30/month |
| Can I use Shopify Klaviyo on PageFly Editor? | Yes |
What is Shopify Klaviyo?
Shopify Klaviyo is a Shopify app helping sellers to increase revenue by providing automatic personalized marketing across email, SMS, forms, mobile push, and reviews.
Benefits of Using Klaviyo with Pagefly?
Ability to centralize data from your Shopify Store makes Email Marketing so much easier. Sellers don't need to start from scratch; they can start with multiple template libraries for email, SMS, forms, reviews, campaigns and automation, and an automatic customized report.
What is included in Shopify Klaviyo Plans?
Free Installment includes Sync Shopify data–tags, catalogue, coupons, Templates for Email/SMS, Forms & push notifications, Segmentation & personalization along with A/B testing.
Who are Klaviyo Partners?
Shopify Flow, Facebook Advertising, Recharge, Swell Rewards, Smile.io, Aftership, Typeform