In this article, you will learn about another Shopify element named Product Vendor.
About Product Vendor element
The Product Vendor is designed to present the vendor (the provider of products) on your page in order to increase trust in the product source. The vendor, also known as a supplier, is an individual or company that sells goods or services. One kind of product can have many different vendors, and each vendor can provide different product quality and price. Sometimes, consumers will make their buying decision based on vendors rather than just price, therefore, displaying a Product Vendor element is somewhat important to sales.
Do you want to show Product Vendor on your page without coding? Install PageFly Page Builder app for Free here
Product Vendor element configuration
Step 1: Click on the 2nd icon in the Element Catalog which is the Add Shopify element function
Step 2: Click on the Product Vendor element in the dropdown menu
Step 3: Drag and drop the element into the page editor and then start using it.
Note that you can search for this element by using the search function instead of finding it in the sidebar.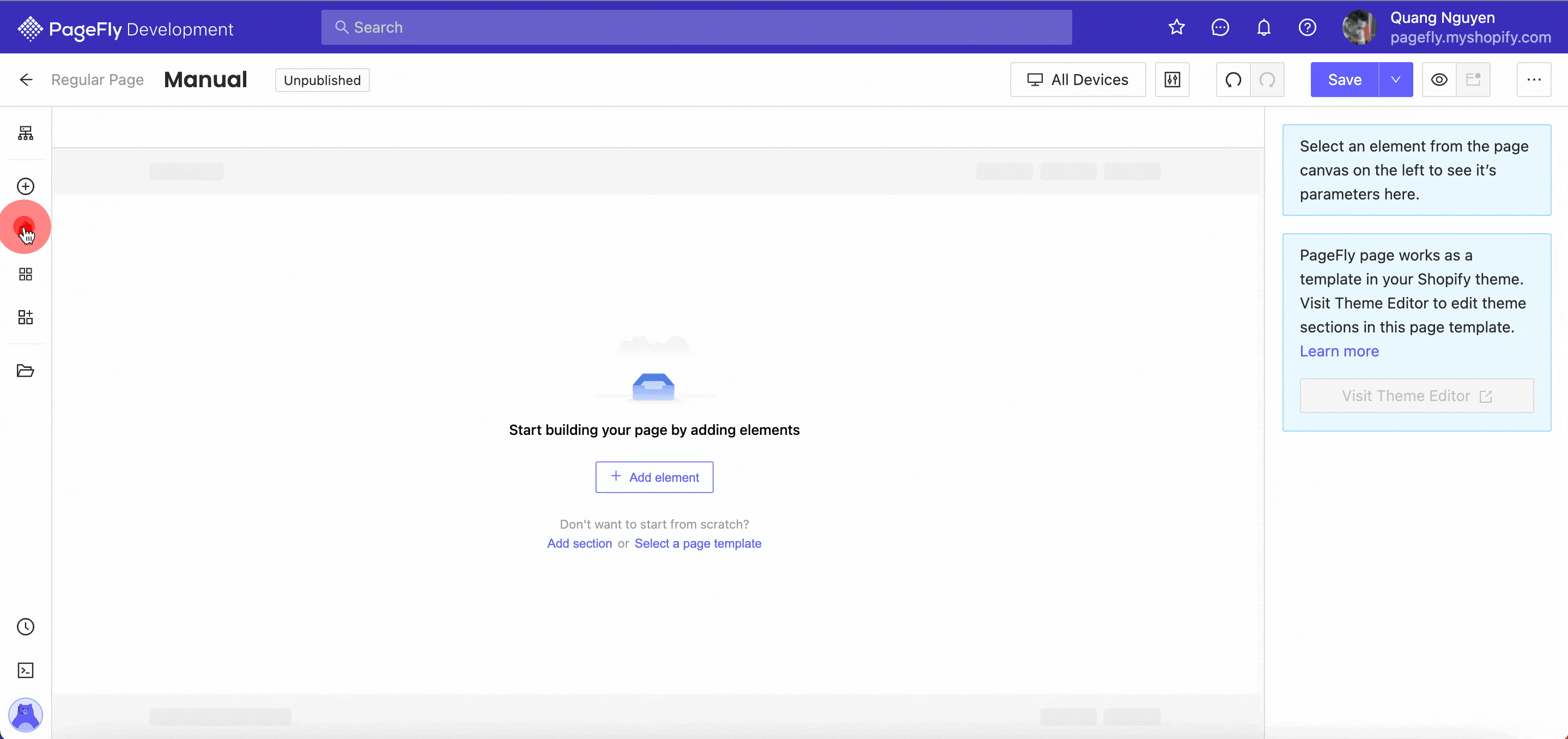 Product Vendor element configuration
This element comes with plenty of parameters allowing you to fine-tune content appearance for the best possible conversion rate.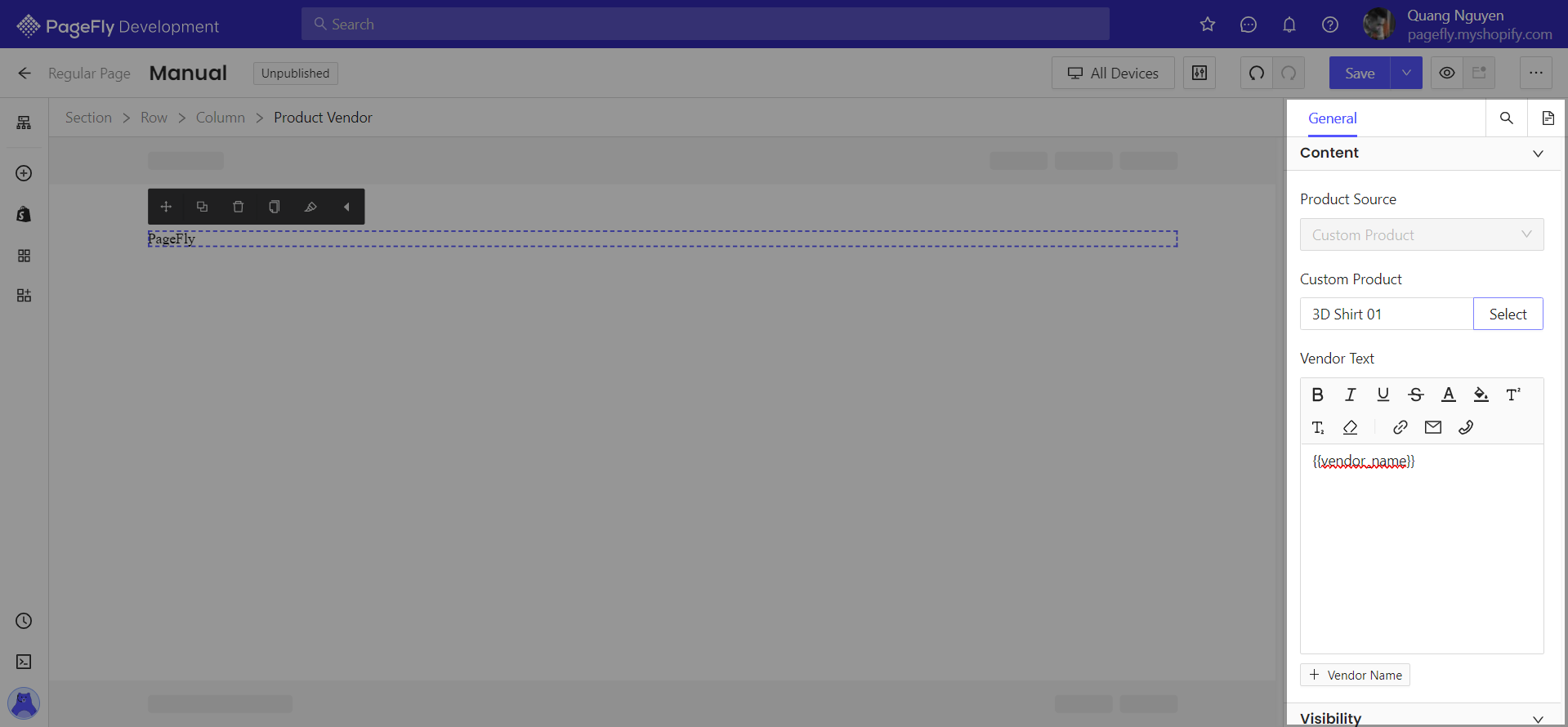 To set up the Vendor in Shopify, go to the Shopify admin dashboard, then choose Products > All Products > choose a product you want. On the right side under the Organization option, choose a different option from the dropdown (this will include other vendor names previously/currently used) or type in a new label, add it and choose the Save button!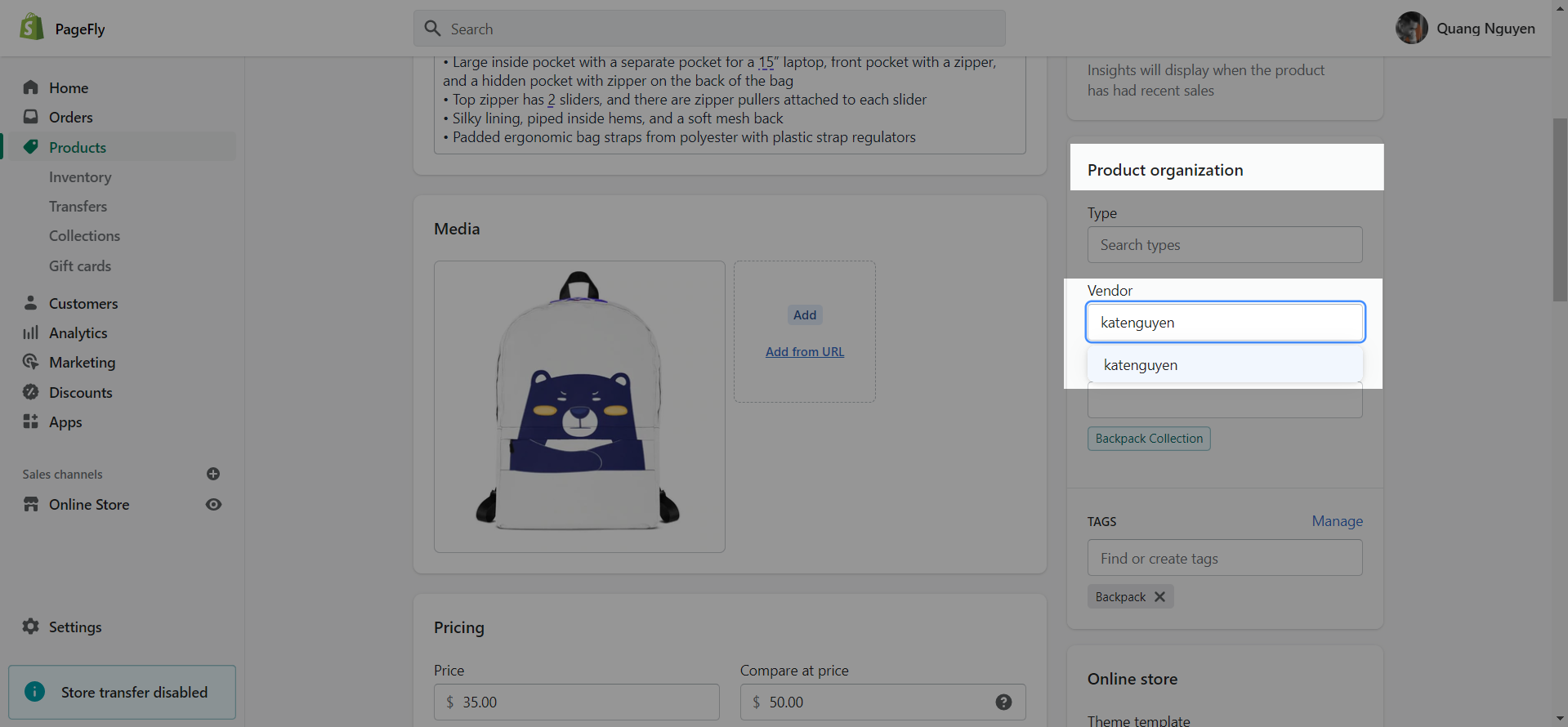 General configuration
CONTENT
When you drag and drop this element into the editor page. There are 2 choices in the Product Source option for you to choose from:

Note that if you are in the Product Page and use the Product Vendor element, then you can choose the Product Source option. However, if you are in a Regular Page and use this element, the Product Source option is disabled and the Custom Product is chosen by default.


If you choose Auto, then the product that was assigned when you created this product page will be displayed in the page editor. The Auto option is the default when you use the Product Vendor element.

Vendor Text: the name of the vendor will appear here by default.
You can get further information about ATTRIBUTES, VISIBILITY, ANIMATION parameters.
Styling configuration
You can get further information about OVERALL, SPACING, TYPOGRAPHY, BACKGROUND, BORDER, DISPLAY, CUSTOM CSS parameters
Learn how to effectively use Shopify product details in PageFly with this informative tutorial video.