In this article, we will know how to use the ParcelPanel element to PageFly pages.
In order to use this element, the ParcelPanel Order Tracking Pro app has to be installed on your Shopify store.
Install ParcelPanel Order Tracking Pro
Install PageFly
About the ParcelPanel Order Tracking Form element
The ParcelPanel Order Tracking Form element is designed to help you to track the order status of your customers in real-time, improve customer satisfaction, and boost sales. This element comes in only one variation, which is the ParcelPanel – Order Tracking Form.
On the left screen, click on the Add third party elements icon (the 3rd icon), scroll down to the ORDER TRACKING section, and drag and drop the ParcelPanel variation to your layout to set it up.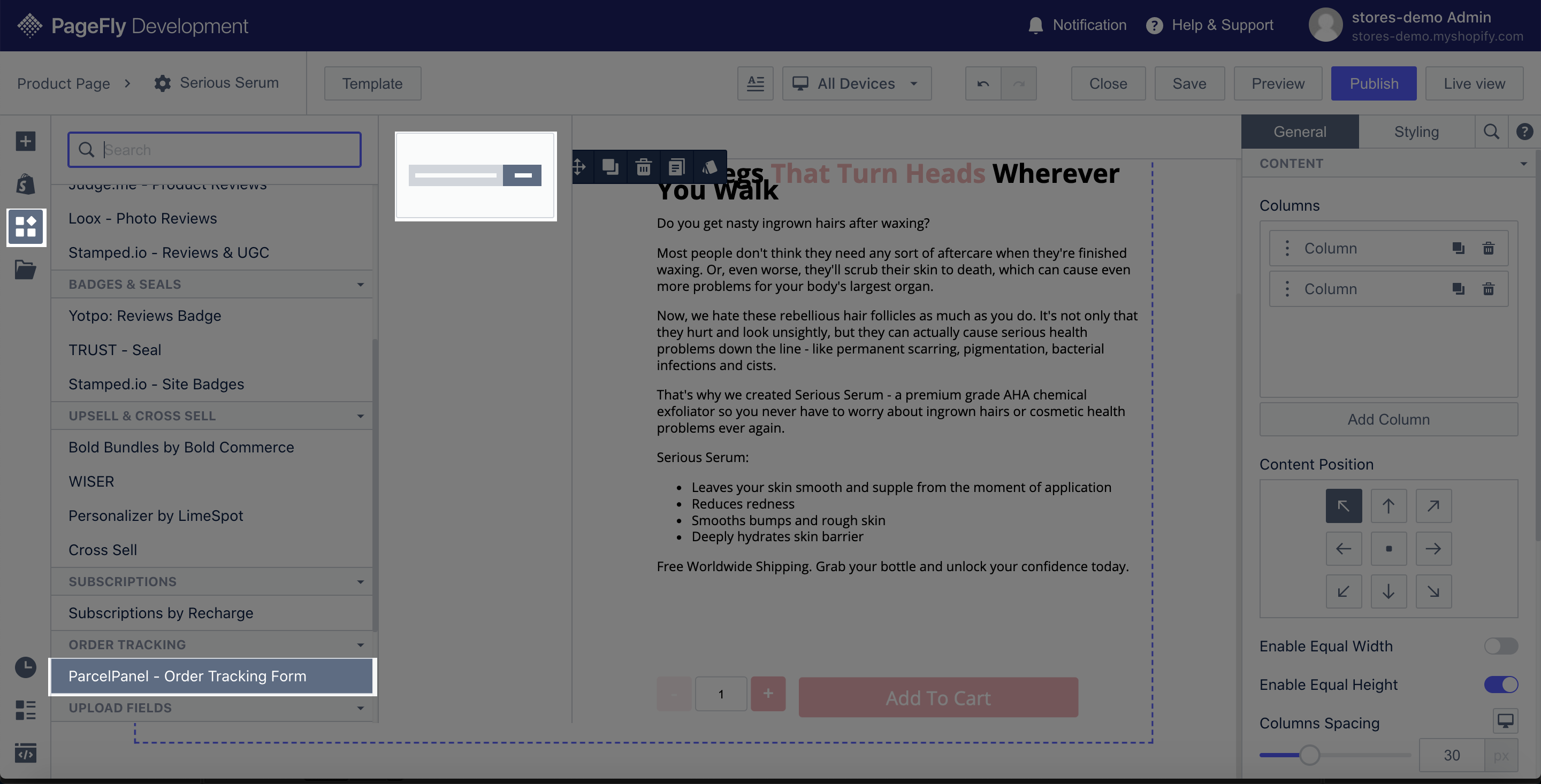 ParcelPanel – Order Tracking Form element configuration
Select the element in the layout to see its variation then easily drag and drop the element onto your page.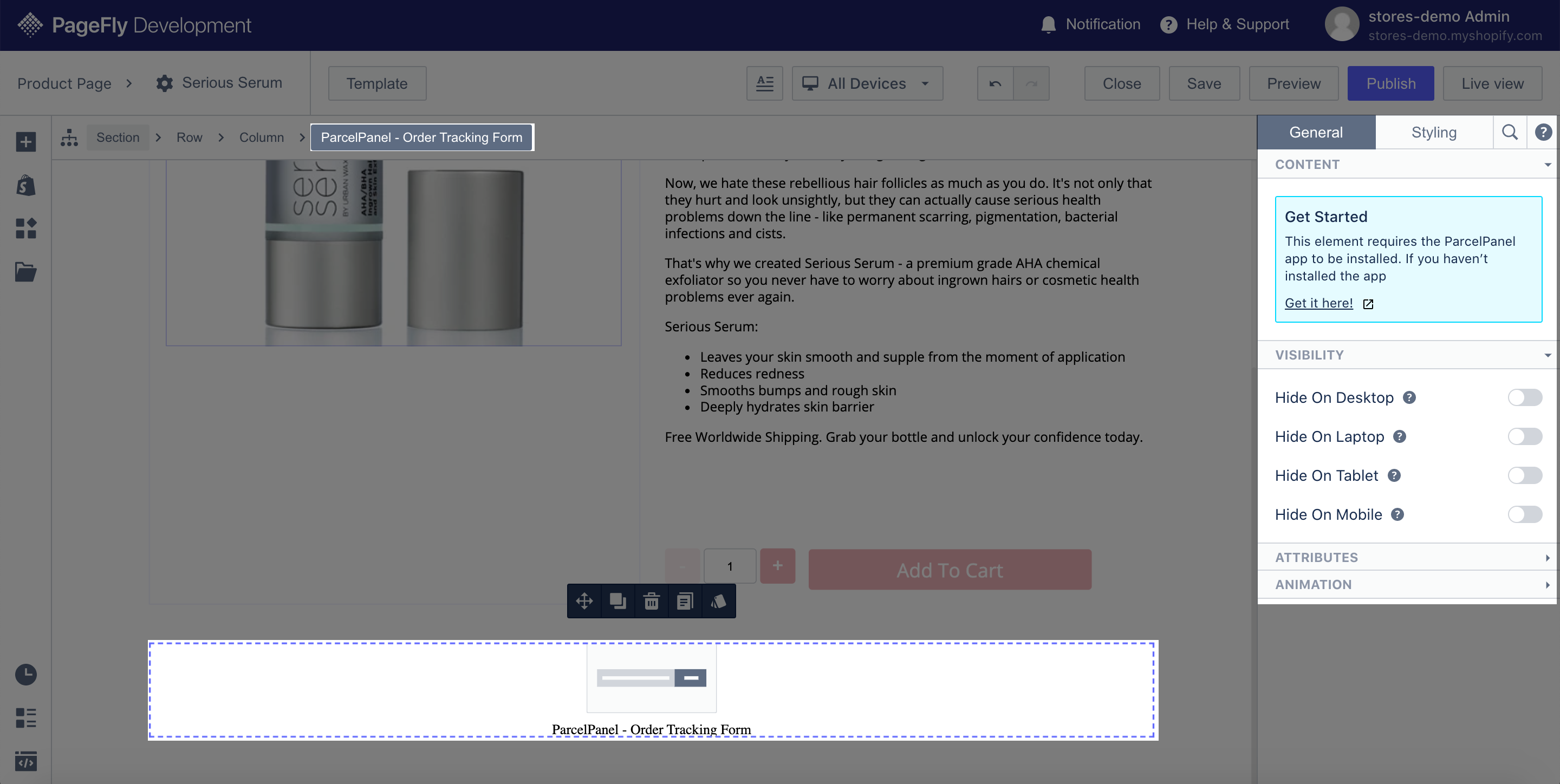 As mentioned above, after installing the app to your store, you need to configure all settings in the ParcelPanel app.
The ParcelPanel element can be displayed on any page such as home page, regular page, collection or product pages, etc.
Remember that you can use this element one time on a page.
Finally, hit Publish to see the result on your live page. The screenshot below is an example of the tracking form.