In this article, you'll learn about the Wide Bundles Quantity Breaks App element and how to use it. In order to use this element, the Wide Bundles app has to be installed on your Shopify store.
Install  Wide Bundles Quantity Breaks App
Install PageFly
About Wide Bundles Quantity Breaks
You can use Wide Bundles to change the appearance of your variants to create incredible offers directly on your product, discounts, bundles, upsells or quantity breaks and increase your Average Order Value. Boost your conversions. 
Note that this element only works on the Product page and inside the Product detail element. You can use more than 1 WideBundle element on each page.
Access Wide Bundles Quantity Breaks
Step 1: Go to Add third party elements in the left toolbar > Click on the Edit your 3rd party elements button.
Step 2: In Integrations popup page, you can search "WideBundle" on the search bar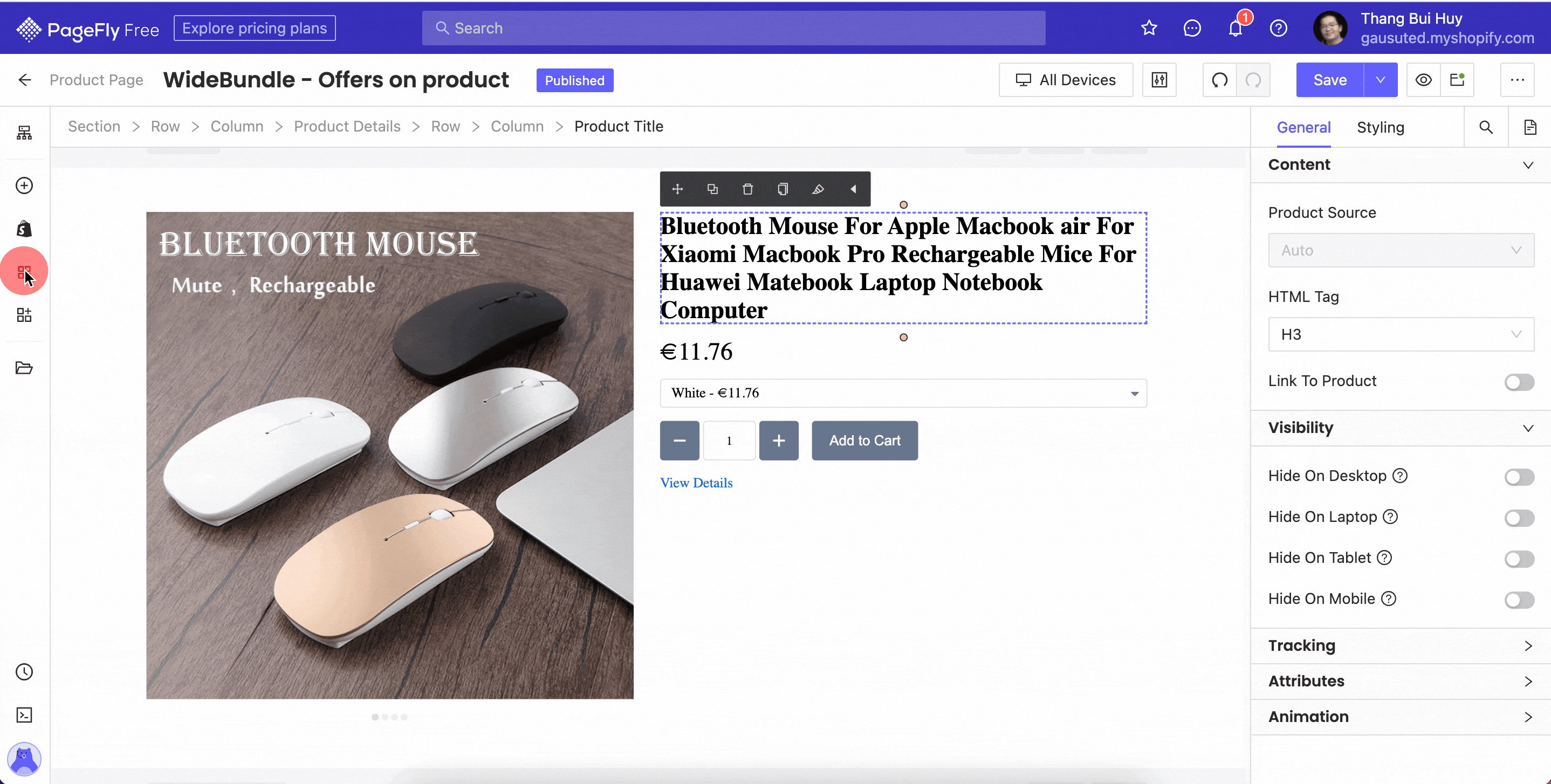 Wide Bundles's element will be listed under Upsell & Cross Sell category and called Mat De Sousa – WideBundle 
Step 3: Click on WideBundle element in the dropdown menu
Step 4: Choose the variant you want then drag and drop it to the editor page
This element comes in only one variation, which is the Bundle Offer.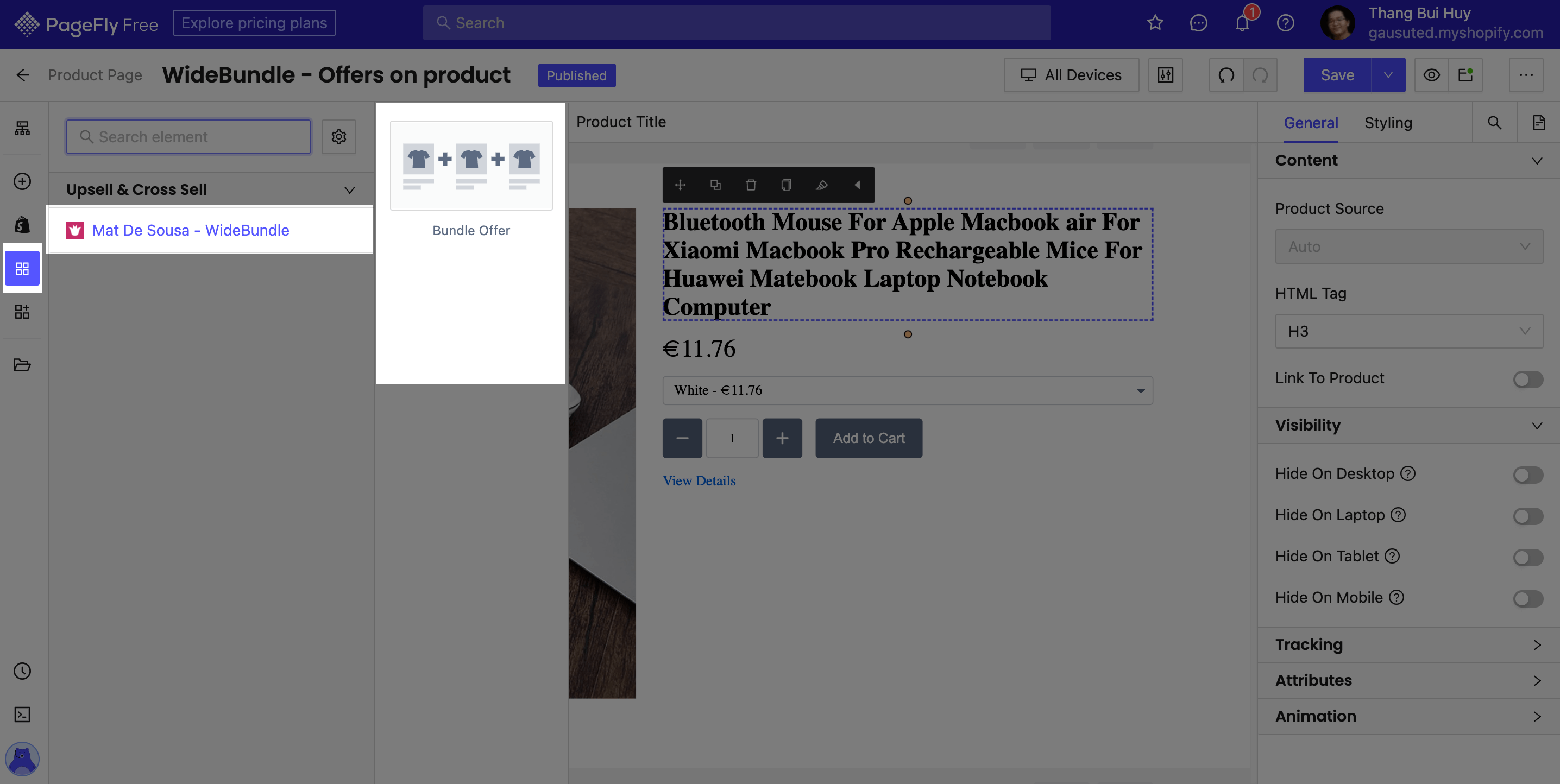 WideBundle element configuration
Select the element in the layout to see its variation then easily drag and drop the element to your page.
Before using this element, you have to install the Wide Bundles app to your store and configure all options in the app.
In the main dashboard, scroll down to Products and click on the Add offers or Manage Offers to select a product to Add offers.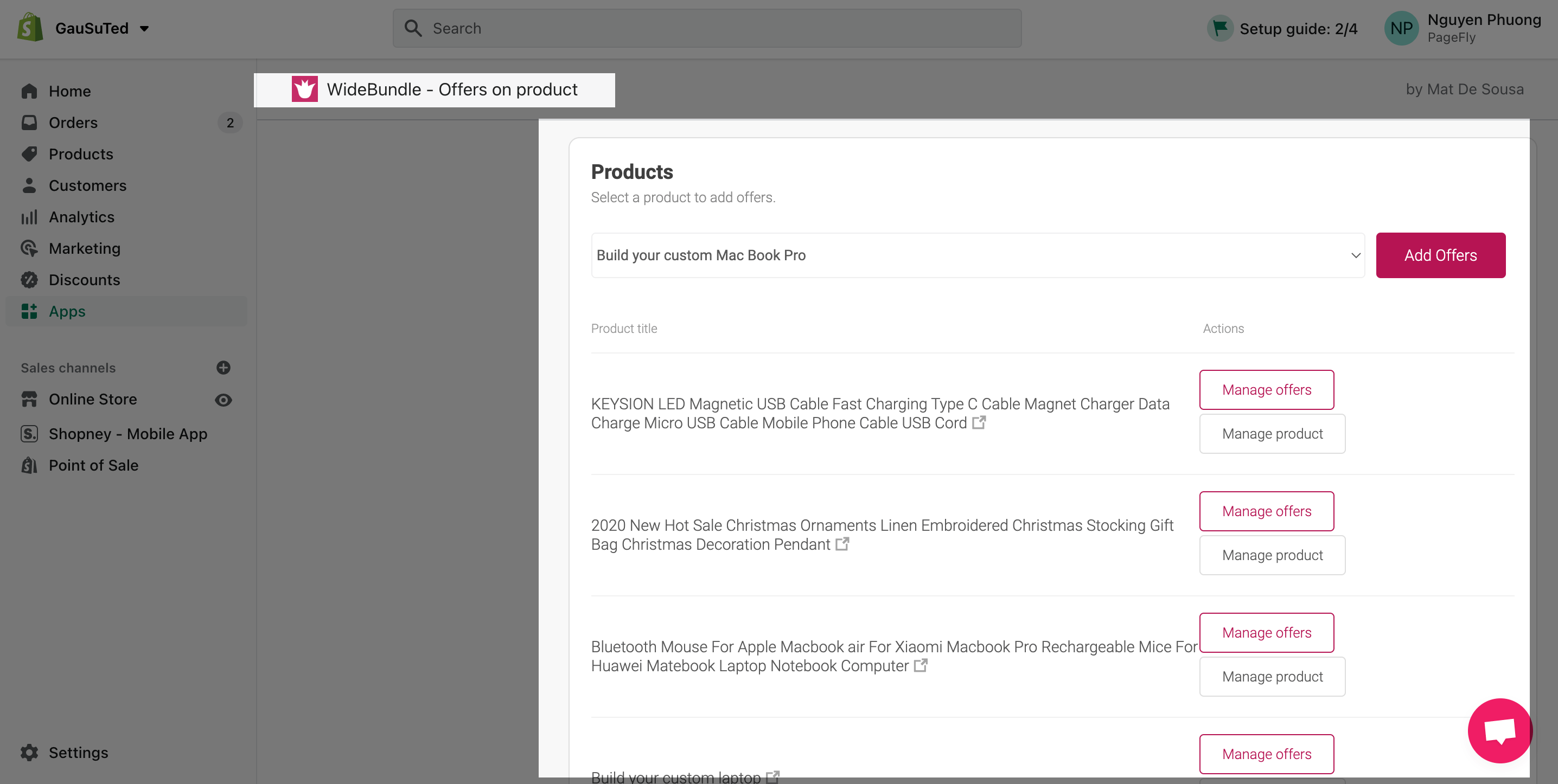 Once you finish configuring all options in the Products section of the WideBundle app, come back to the PageFly Product page and use this element.
In the Product page, this will depend on the chosen products you select in your Page Settings modal. Once you drag the element into the Editor, it will pull all product bundles on your live page.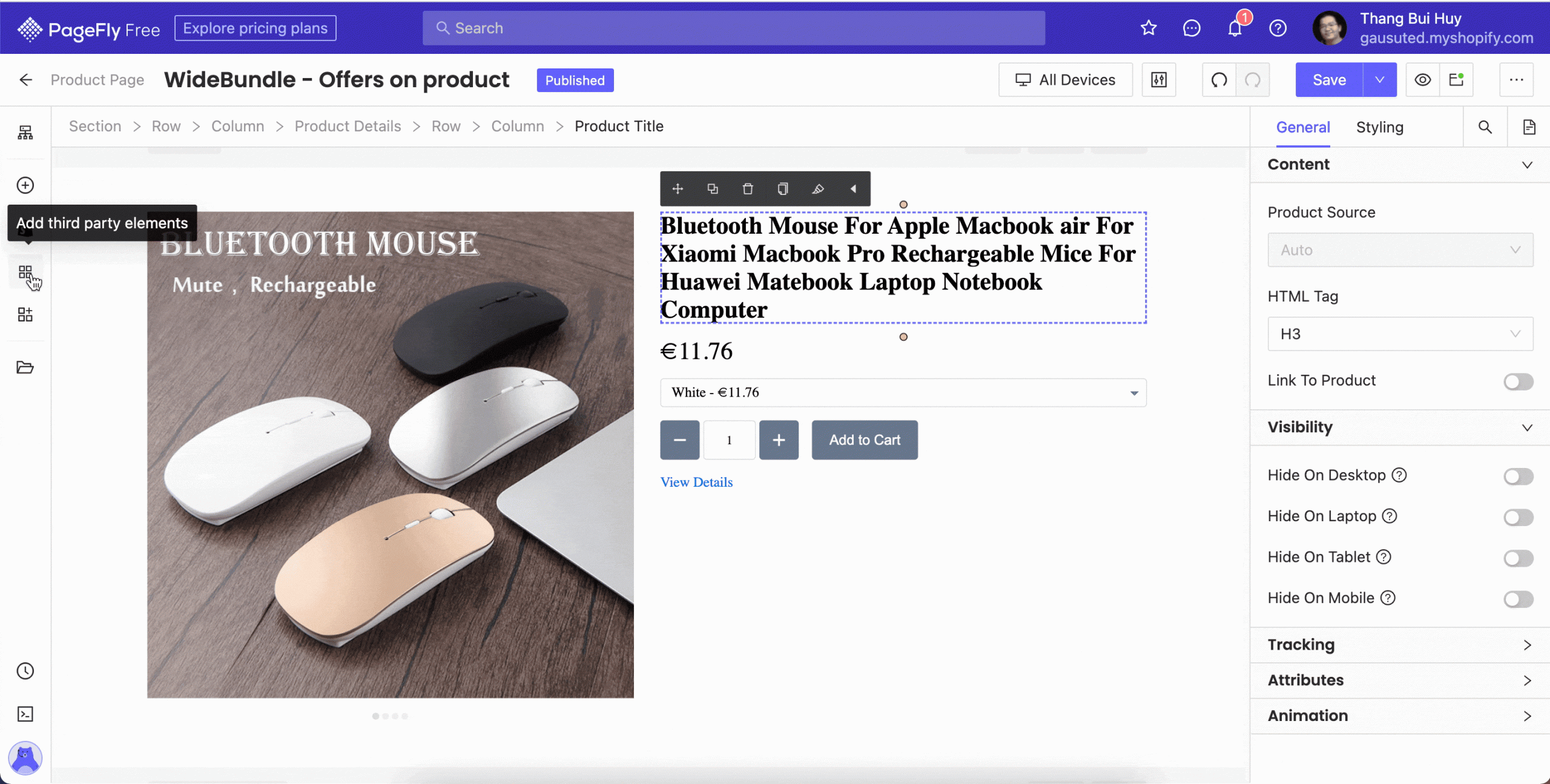 The WideBundle Element shows on live view: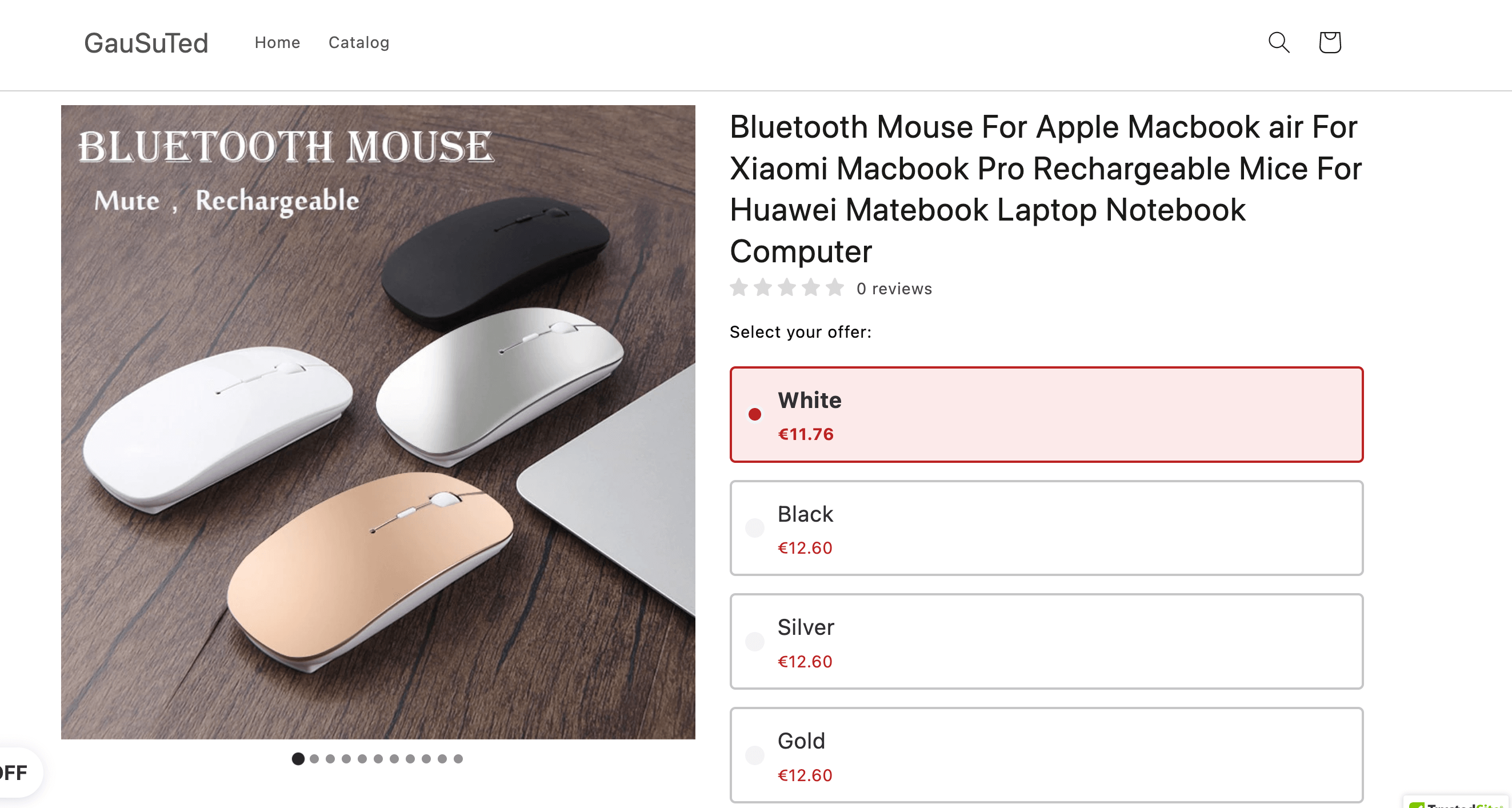 You can read more here about the parameters in the General tab.