What is Wide Bundles Quantity Breaks?
Wide Bundles is the Shopify App to change the appearance of your variants, to create incredible stunning offers directly on your product, product lists, discounts, bundles, upsells and quantity breaks, to increase your Average Order Value (AOV), and ultimately to boost your conversions.
Please note that the Wide Bundles App only works on the Product and Product details pages. You can use more than one WideBundle element on each page.
Why use Wide Bundles?
Wide Bundles focus on creating quantity breaks, bogo and bundles on products and product lists. This app helps to remove the variants selector, then integrate directly.
Wider Bundles removes a step in the buying process, which aims to boost up conversion and revenue.
Therefore, sellers customize everything to match your store's design, including upsell apps, side cart apps and also page builders (Means Pagefly). You can create volume discounts, mix and match bundles to increase AOV.
Please be noted that the Wide Bundles App doesn't offer discount codes, therefore, sellers can still offer buyers at the check-out pages.
Access Main Wide Bundles Quantity Breaks App
To learn how to use Wide Bundles Quantity Breaks App Elements, first, you must install the Wide Bundles app to your Shopify store.
Step 1: Go to Add third party elements in the left toolbar, then click on the Edit your 3rd party elements button.
Step 2: In Integrations popup page, you can search "WideBundle" on the search bar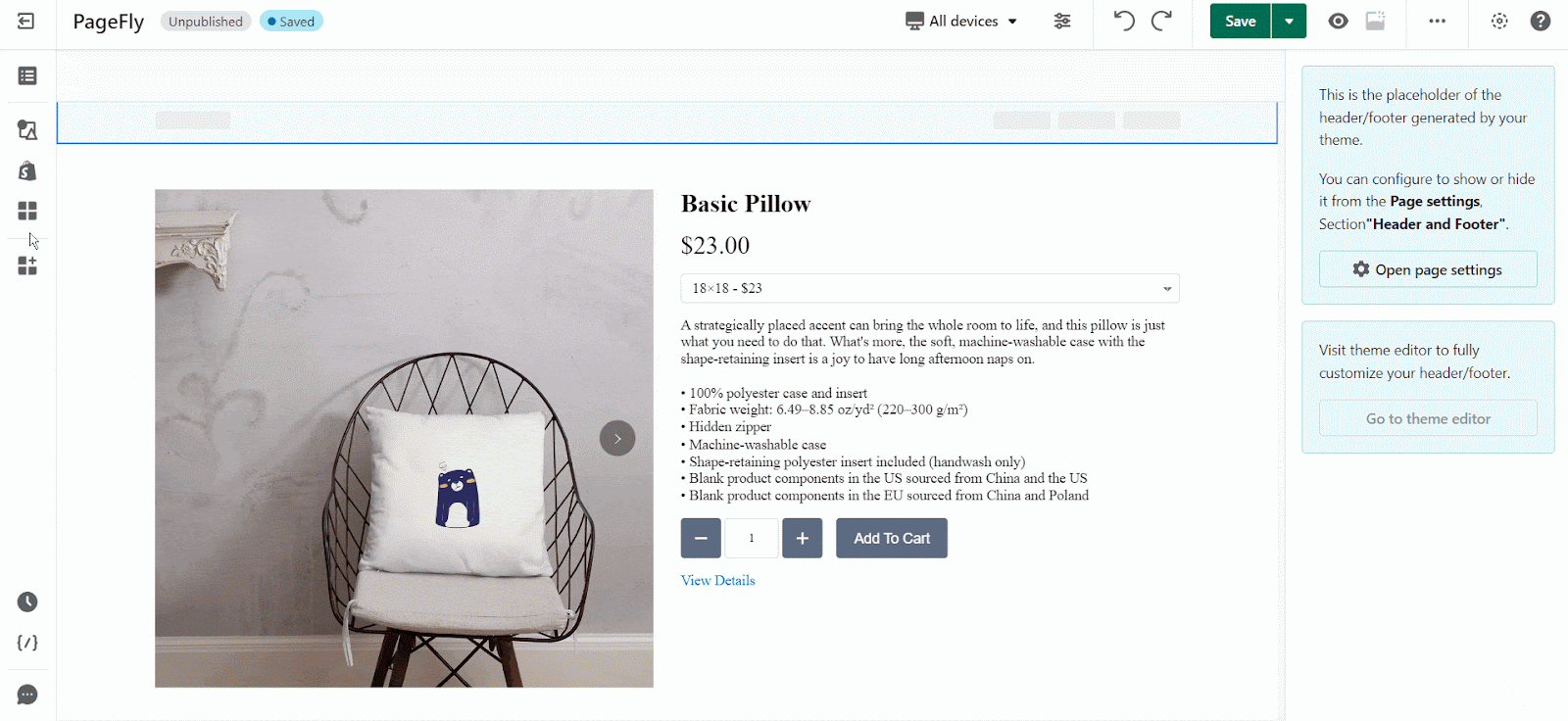 Wide Bundles's element will be listed under Upsell & Cross Sell category and called Mat De Sousa – WideBundles
Step 3: Click on the WideBundles element in the dropdown menu
Step 4: Choose the variant you want then drag and drop it to the editor page
This element comes in only one variation, which is the Bundle Offer.
PageFly Configuration
When you finish configuring options in the main app, you can go to a PageFly page and use this element.
Set Up General settings
In the General tab, edit the product's Content, Visibility, Attributes, and Animation.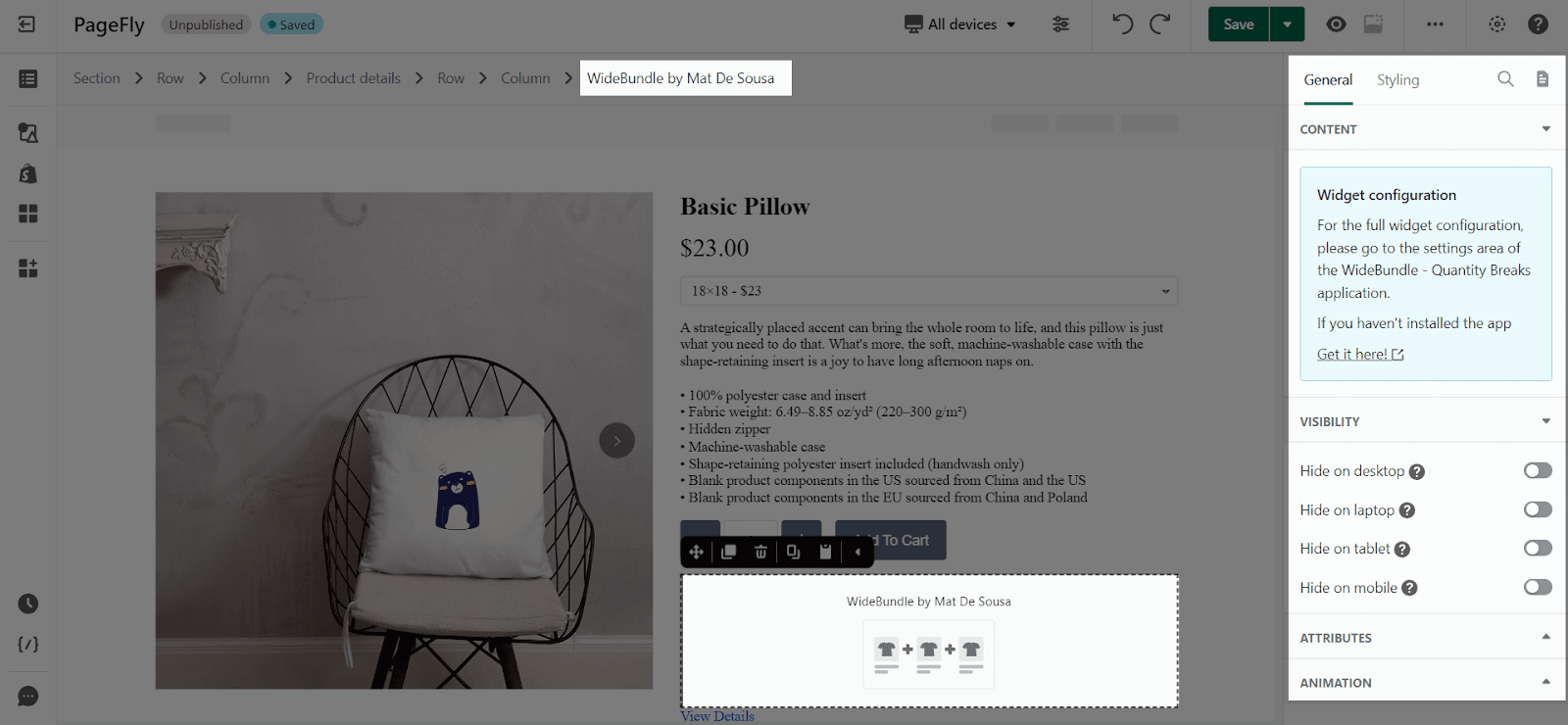 Styling settings
You can customize the styling of the WideBundle element in the Styling Tab.
You can check more information about the Styling tab here.
WideBundles Configuration
Select the element in the layout to see its variation, then easily drag and drop the element to your page.
Before using this element, you have to install the Wide Bundles app to your store and configure all options in the app.
In the main dashboard, scroll down to Products and click on Add Offers or Manage Offers to select a product to Add offers.
Frequently Asked Questions
Overview
| | |
| --- | --- |
| When was Wide Bundles created? | 2020 |
| How much is Wide Bundles? | $16/month |
| Can I use the app on PageFly? | Yes |
What is the Wide Bundles App?
Allow users to increase AOV by adding bundles with offers with better UI and prettier display. This is a way to create volume-based discounts, better prices for bulk purchase, and better deals for different custom orders.
What are the main functions of Wide Bundles?
Wide Bundles focus on creating quantity breaks, bogo and bundles on product feature pages and lists.
How much is Wide Bundles?
Starting from $16/month, with a 14-day free trial.