In this article, you will learn how to use the PreProduct element in PageFly. 
In order to use this element, you will need to install the PreProduct element from Shopify Store and go to PageFly to use the element.
About PreProduct element
PreProduct lets brands capture pre-orders for upcoming product launches at any point in the new product cycle. Allowing you to pre-sell, gauge demand & recoup cash quicker. For 'pay later' & 'deposit-based' pre-orders, payment links are only sent out when you trigger them, so you're completely in control.
Before using this element, you have to install the PreProduct app to your store and configure options in the app and then come back to PageFly to use the element(s) on all of your PageFly product pages. Only one PreProduct element is allowed per each product page.
Access PreProduct Element
From your PageFly Dasboard, head to the Integrations section > search for PreProduct > Enable PreProduct element.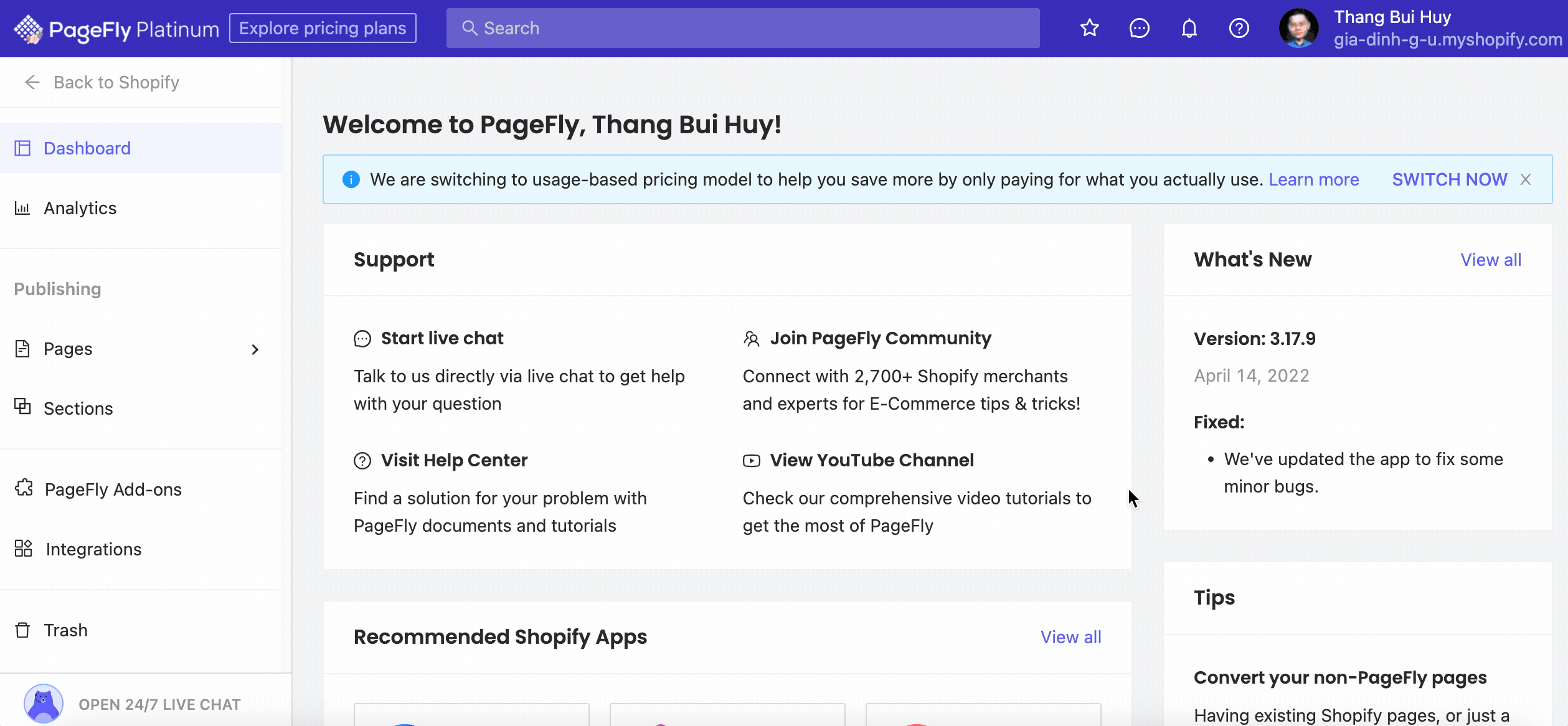 PreProduct Configuration
Step 1: Set up PreProduct app by your Shopify Account.
Go to your Shopify Admin > Apps > Choose PreProduct to set it up.

Step 2: Set up in PreProduct app.
In the Dashboard of PreProduct, head to New Listing section. Here you will see the list of your Products. Choose the product that you want to set it as Pre-Order product.
Set up for the Pre-order product
Here you can set for the time that product will be ready to ship, then set up Early Bird discount (if there is), Pay Later mode.
NEXT, click Create Listing.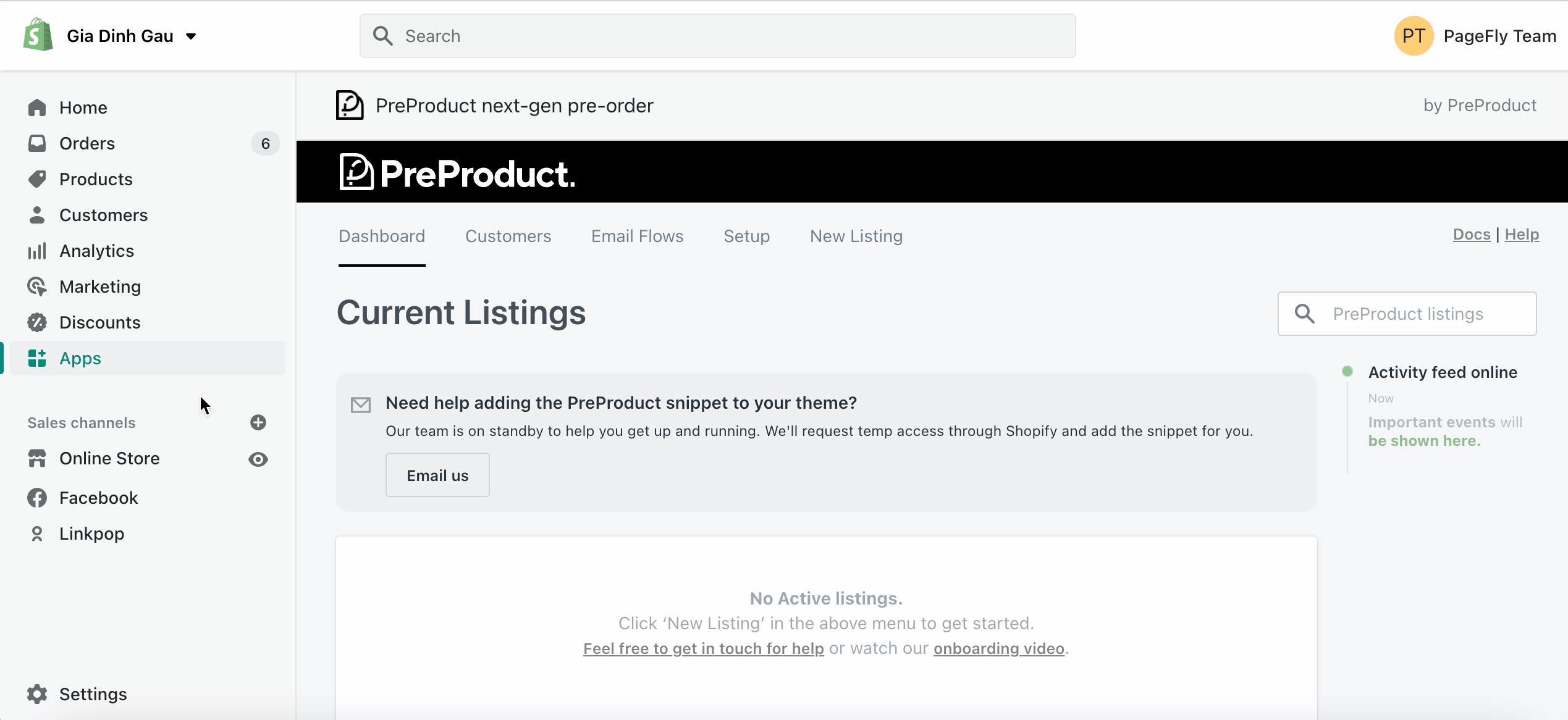 After products are set up successfully, they will display on Dashboard: Current Listings.   
      3. Back to your PageFly editor, choose the product page of that product you set up above. Drag and drop the Pre-Product element into Product Details section.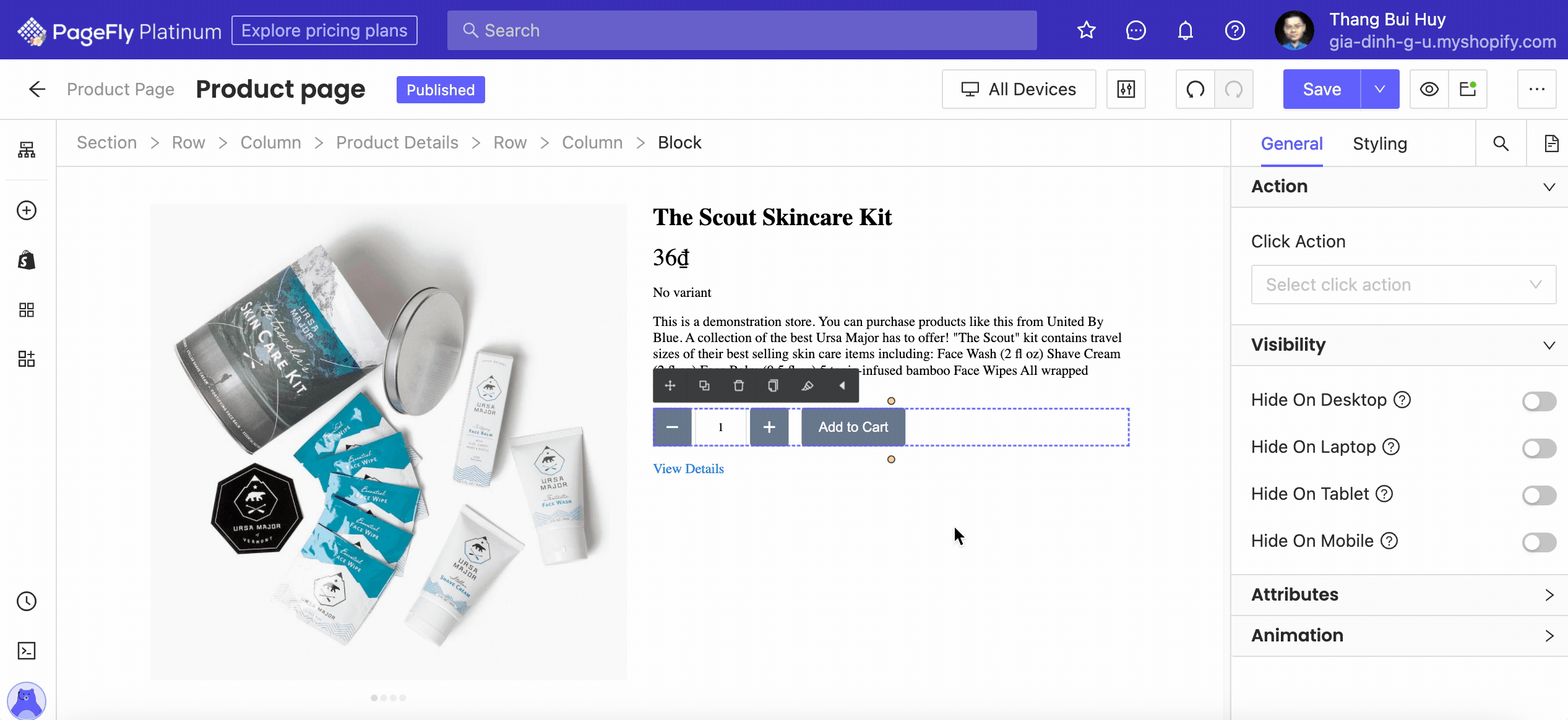 Styling Configuration
You can customize the styling of the PreProduct element in the Styling tab.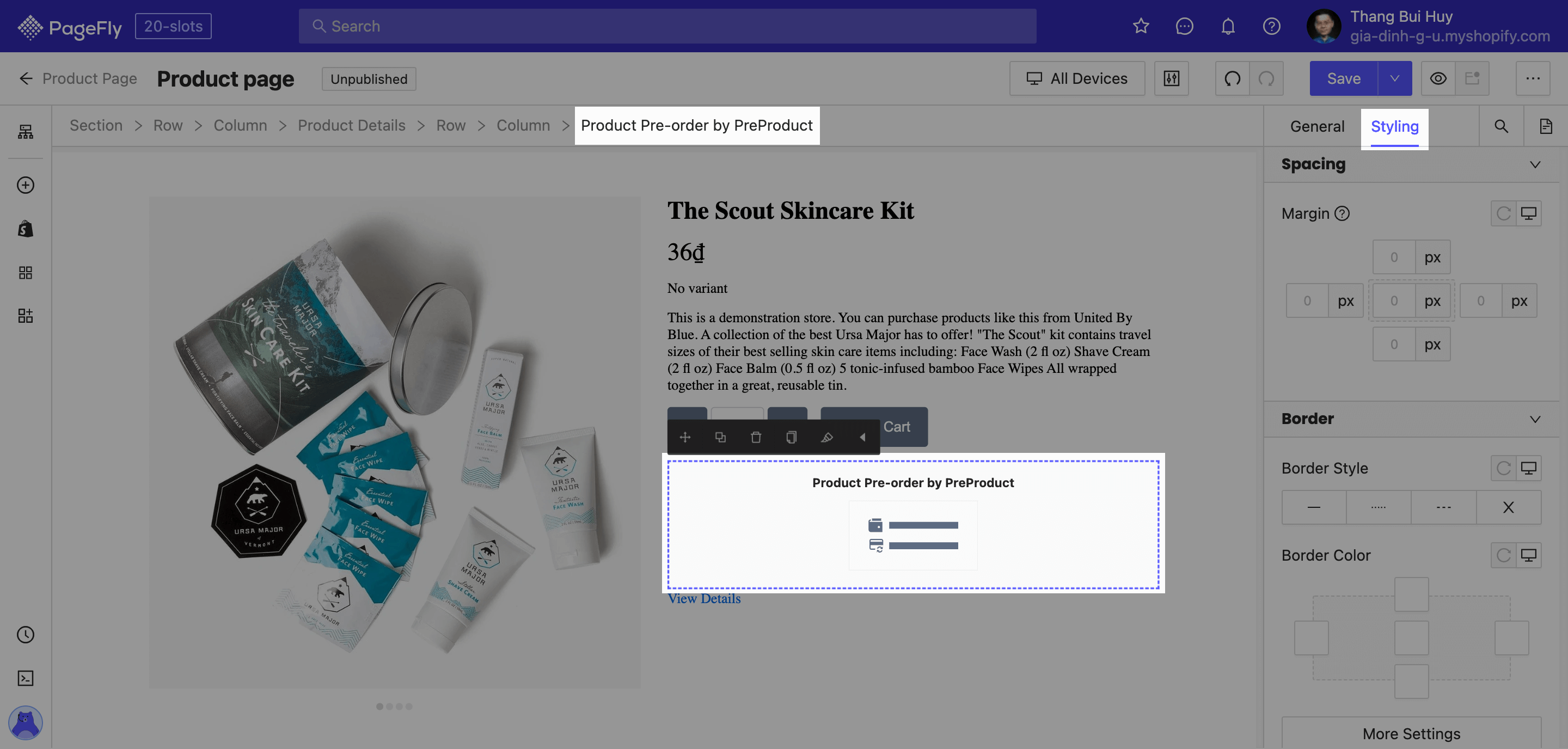 You can check more information about the Styling tab here.
That's it! Don't forget to Save and Publish your product page to see the element on your PageFly page.