In this article, you will learn about the Search Form element and how to use it.
About Search Form element
Search Form element is designed to help your customer look for something on your store with ease in order to increase conversion rates. Searching is one of the basic activities that your customers often do when they surf your store especially when your business consists of many items.
You can add a Search Form to any page with PageFly Page Builder. Install PageFly for Free here
Access the Search Form element
Step 1: Click on the 3rd icon in the Element Catalog which is the Add Shopify element function
Step 2: Click on the Search Form element in the dropdown menu
Step 3: Drag and drop the element into the page editor and then start using it.
Search Form element comes with 3 variations and we will continue to add more variations to help you save time.
Note that you can search for this element by using the search function instead of finding it in the sidebar.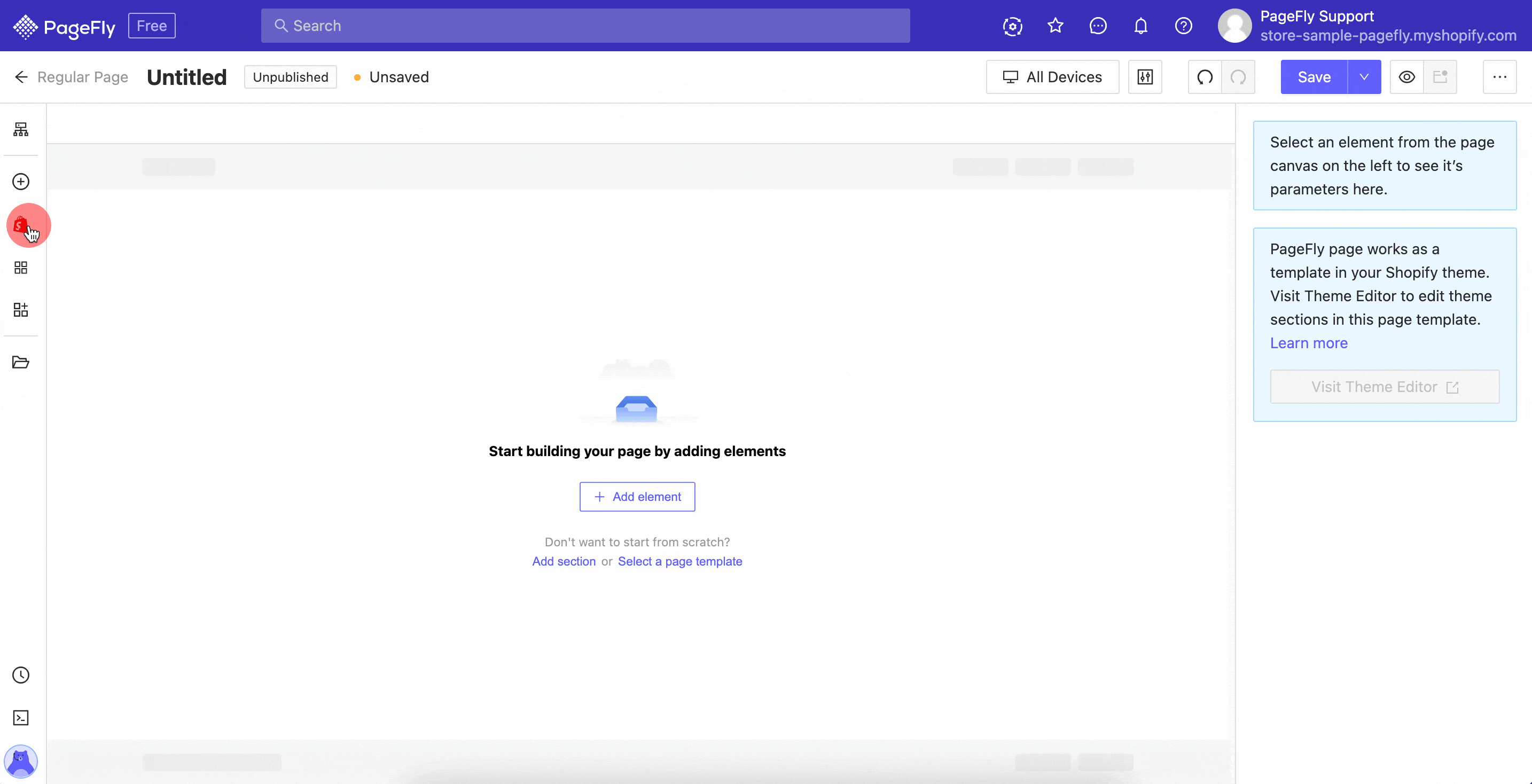 Search Form element configuration
Search Form element comes with a couple of parameters allowing you to fine-tune content appearance to reach the best possible conversion rate.
Select the element in the layout to see its parameters.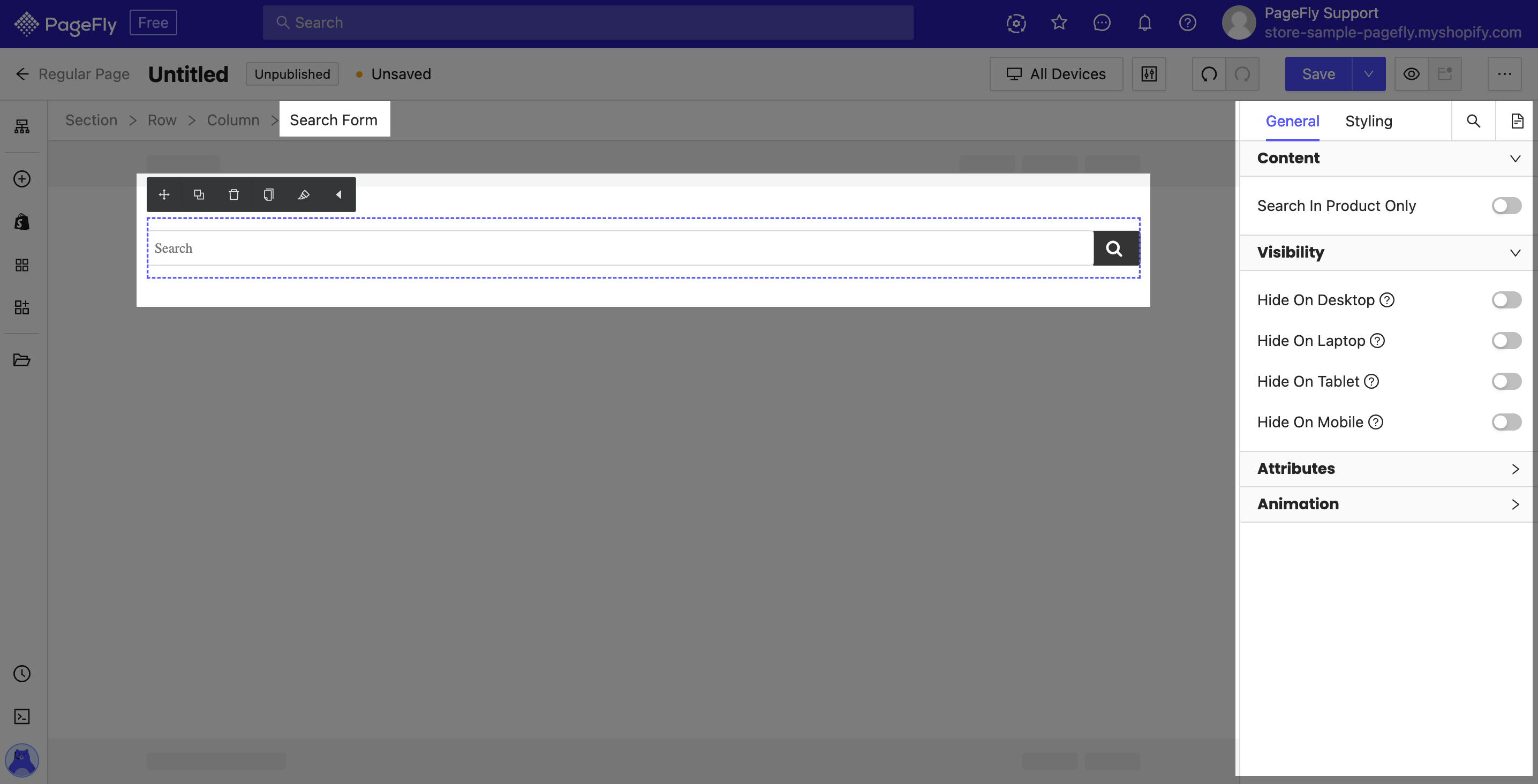 The parameters in the General and Styling tabs are specific for this element.
General configuration
CONTENT
Search In Product only: Enable / Disable the scope of the search in the product only
Field Input: Set up the Field input for the placeholder
Search Form Button: Select a type for the search button among Icon Only, Text Only and Text With Icon
You can get further information about ATTRIBUTES, VISIBILITY, ANIMATION parameters.
Styling configuration
You can set styling for Form, Search Form Input, and Search Form Button individually in the Styling tab: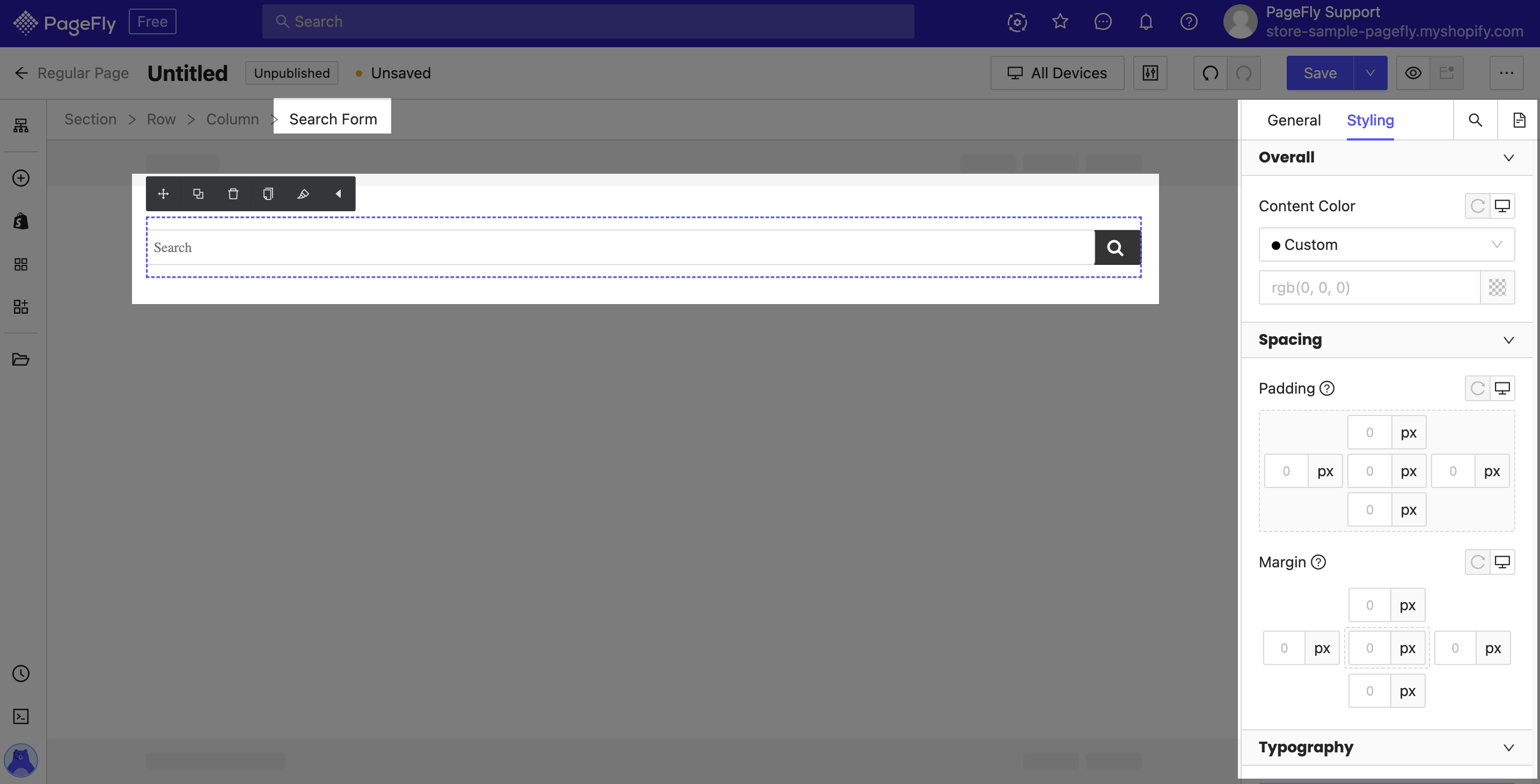 For further information regarding Styling tab, you can check it here
Maximize your customer data collection with this informative tutorial video on how to create Shopify forms using PageFly.