In this article, you will learn about the SoundCloud element and how to use it.
About SoundCloud element
The SoundCloud element is designed to make your page more attractive in order to increase the conversion rate. You can use this element to share a track on your website or blog.
Access the Soundcloud element
Access the Soundcloud element
Step 1: Click on the Plus icon which is the Add element function
Step 2: Click on the Soundcloud element in the dropdown menu
Step 3: Drag and drop the element you want into the page editor and then start using it.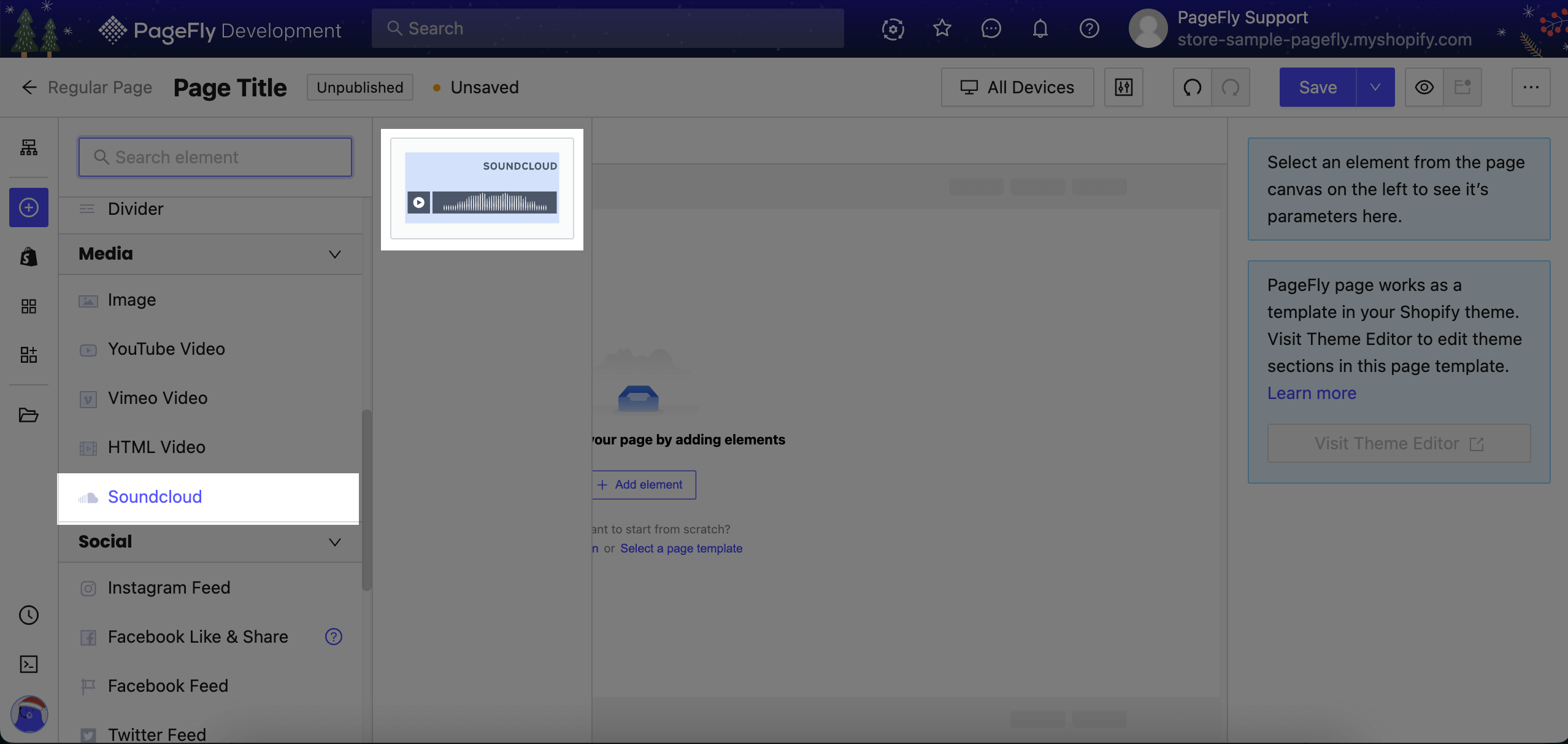 SoundCloud element configuration
This element comes with plenty of different parameters allowing you to fine-tune content appearance to reach the best possible conversion rate.
Select the SoundCloud element to see its parameters.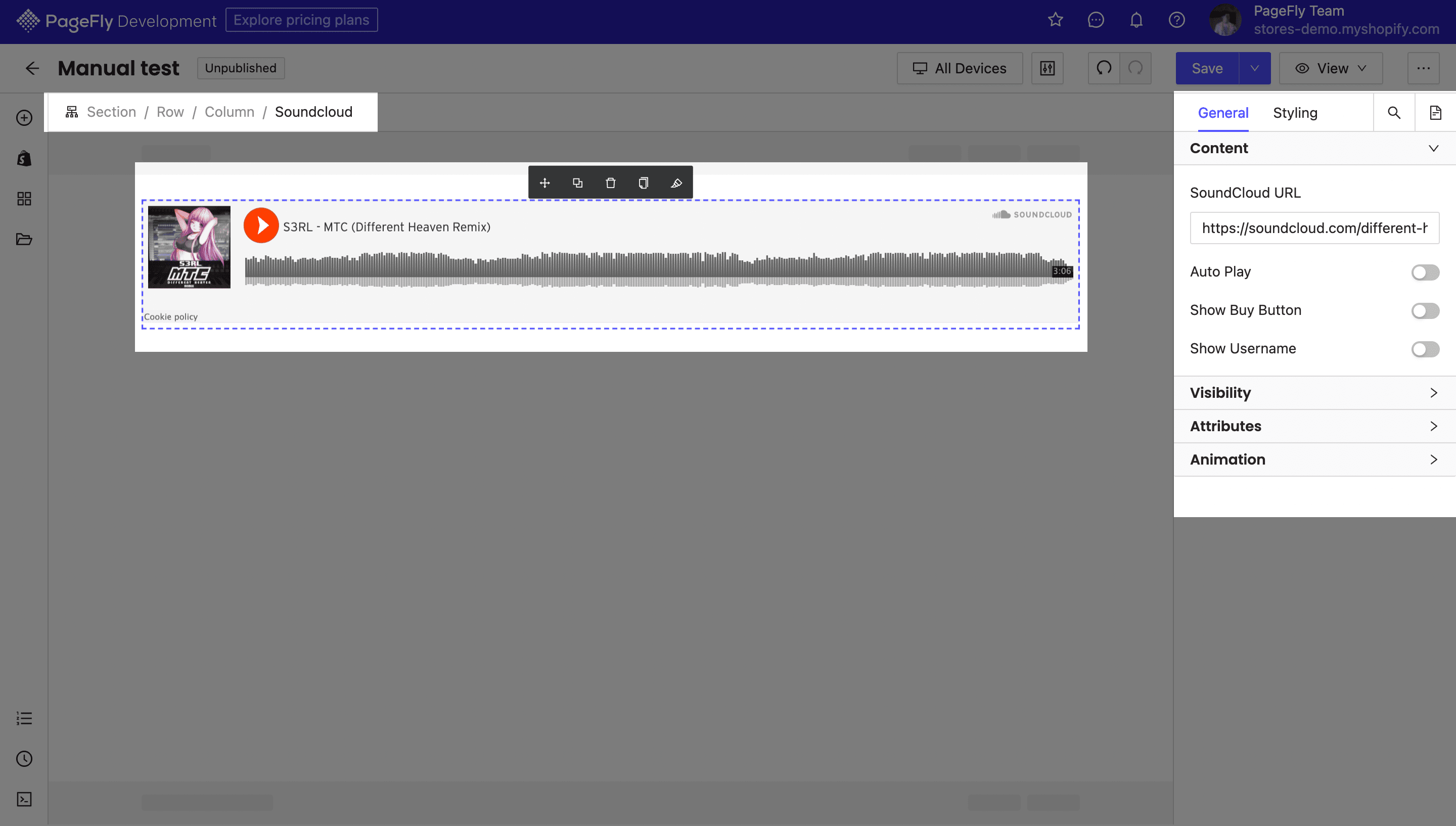 The parameters in the General and Styling tabs are specific for this element.
General configuration
CONTENT
SoundCloud URL: Insert your SoundCloud track URL here.
AutoPlay: Autoplay your soundtrack.
Show Buy Button: Show buys button of SoundCloud. The user will be redirected to a SoundCloud page.
Show Username: Show username of SoundCloud account.
You can get further information about ATTRIBUTES, VISIBILITY, ANIMATION parameters here
Styling configuration
You can check more information about the Styling tab here