In this article, you will learn about the YouTube Video element and how to use it.
You can also watch this video tutorial:
About YouTube Video element
YouTube Video element is designed to make your page more attractive in order to increase your conversion rate. You can use this element to share a video on your website or blog.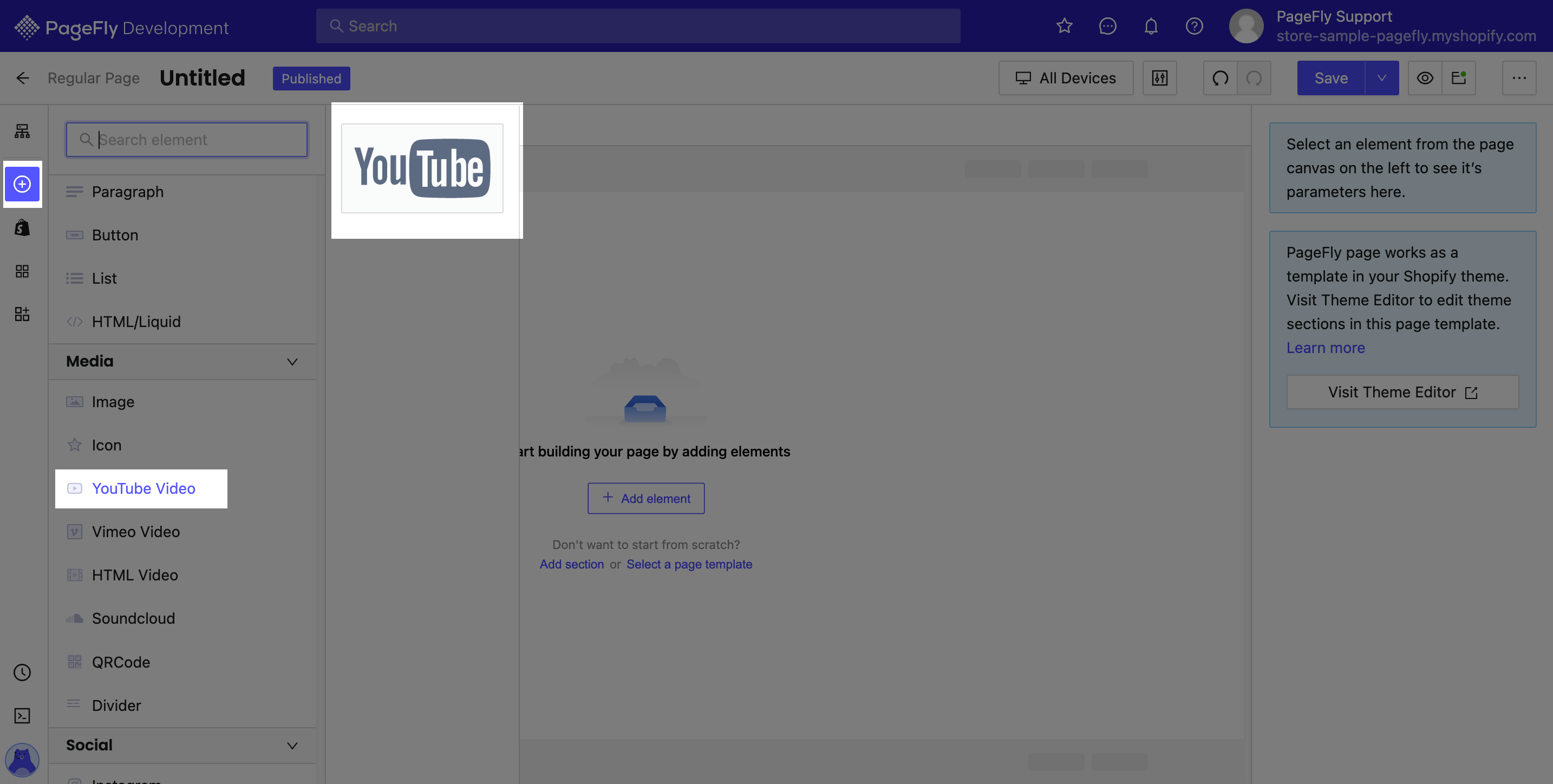 Access the YouTube Video element
Step 1: Click on the Plus icon which is the Add element function
Step 2: Click on the YouTube Video element in the dropdown menu
Step 3: Drag and drop the element you want into the page editor and then start using it.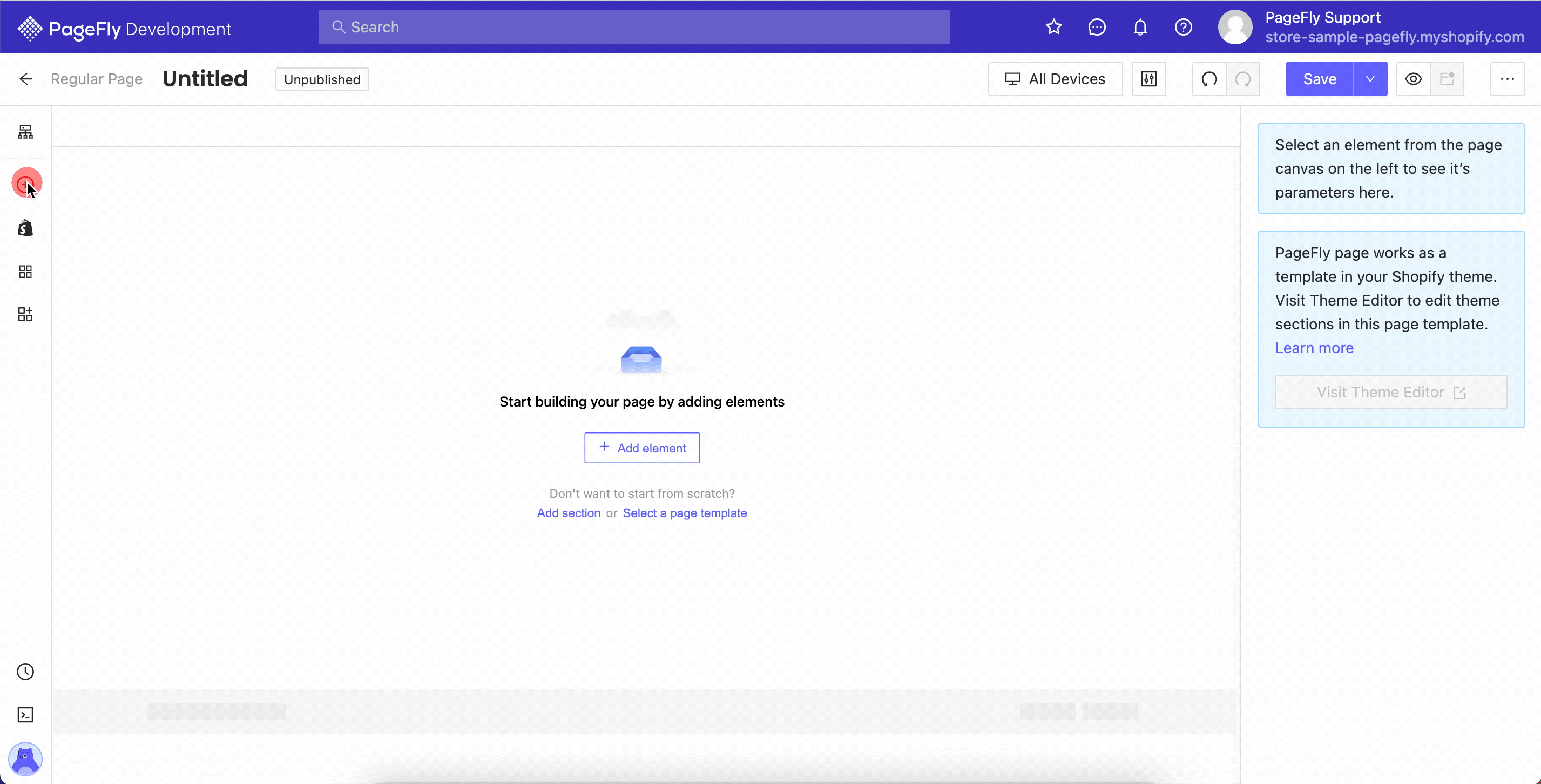 YouTube element configuration
The YouTube Video element comes with plenty of different parameters allowing you to fine-tune content appearance reaching the best possible conversion rate.
Select the YouTube Video element to see its parameters.
The parameters in the General and Styling tab are specific for this element.
General configuration
CONTENT
YouTube Video URL: The full URL of your YouTube video.
Display Ratio: Select the video ratio display 4:3 or 16:9.
Video Size: Set the size for your video with 2 options: Full Width-100% Video Size or Custom size
Video Width: Change video width ( it means that you are applying Custom size module when you edit this section)
Show Controls: Show / Hide video uploader's portrait.
Enable Loop: Video plays constantly non-stop in a loop.

Enable AutoPlay: Turn on / off the autoplay feature.

Please keep in mind that the autoplay function might not work in case:

If the user configured his browser to prevent that action or parameter "Mute Video" from being turned off.
If the users use the iPhone with Low Power Mode and access your website by Safari browser, the Enable Autoplay feature will be not activated.

Mute Video: Turn on / off the video's sound.
Start at: Customize your YouTube video start time.

End at: Customize your YouTube video end time.
You can get further information about ATTRIBUTES, VISIBILITY, ANIMATION parameters here
Styling configuration
You can check more information about the Styling tab here
Important Note
Do not use the HTML Video element or "YouTube embedded" code, if you do that the video won't be responsive on mobile/tablet devices. The embedded code has a fixed width dimension and it will break the responsive layout.
Keep in mind that the AutoPlay feature works only when the Mute feature is also enabled, due to YouTube's new API about autoplay. AutoPlay also won't work on tablet/mobile devices because of the default mobile operating systems.