How to Use Advanced Contact Form by POWR element
What is POWR Form Builder Elements
Advanced Contact Form by POWR (POWR Form Builder) is designed to allow merchants to build professional, easy-to-use forms to collect any information needed for your business. With this element, you can create and display many types of forms to collect feedback from visitors on your page made with PageFly.
Accessing POWR Form Builder Elements
To use this element, the Advanced Contact Form by POWR app has to be installed on your Shopify store.
Step 1: In your PageFly Dashboard, head to the Integrations section > search for Advanced Contact Form by POWR > Enable Advanced Contact Form by POWER element.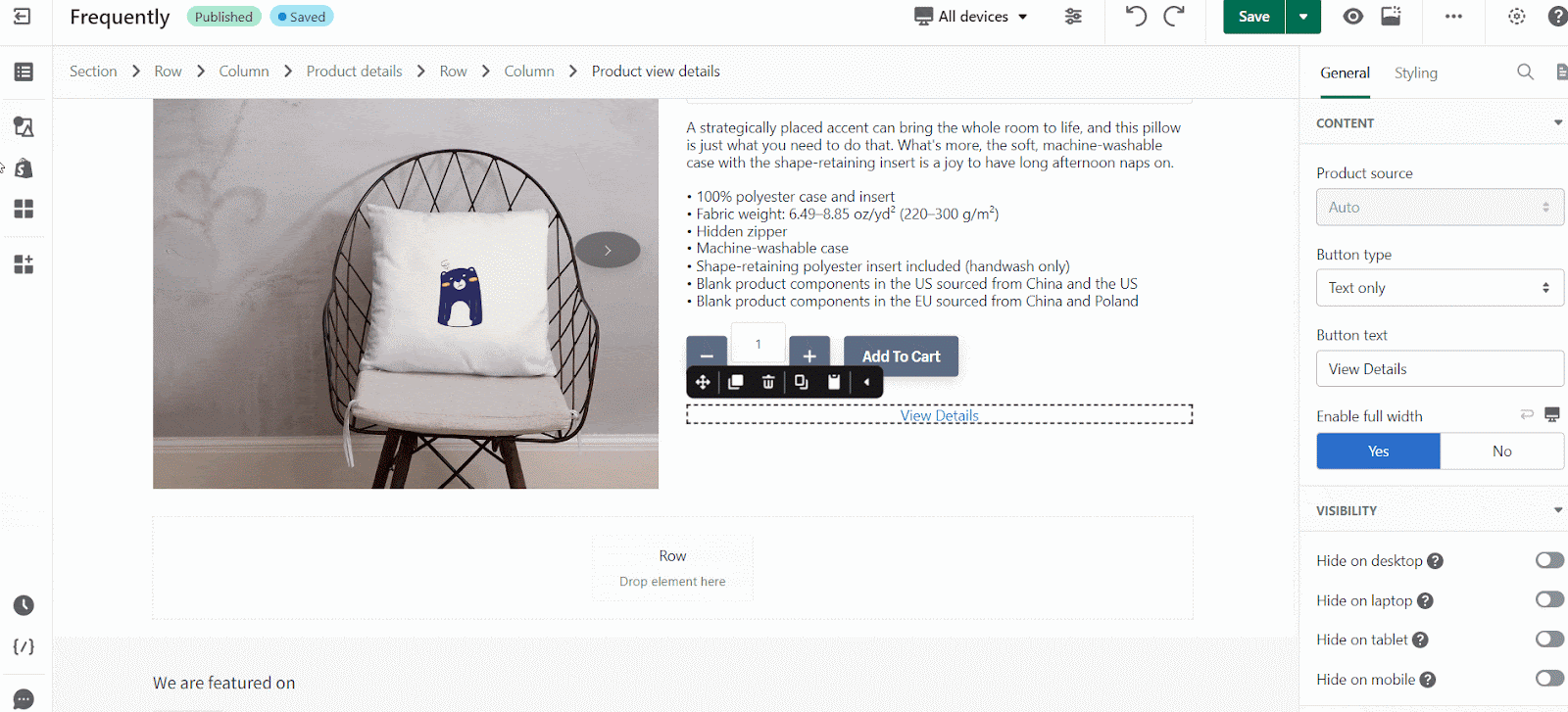 Step 2: Open your PageFly page editor. Advanced Contact Form by POWER element will be listed under the Email Marketing category and called Form Builder by POWR. Now you can drag and drop this element into your page editor.
Note: This element works in all page types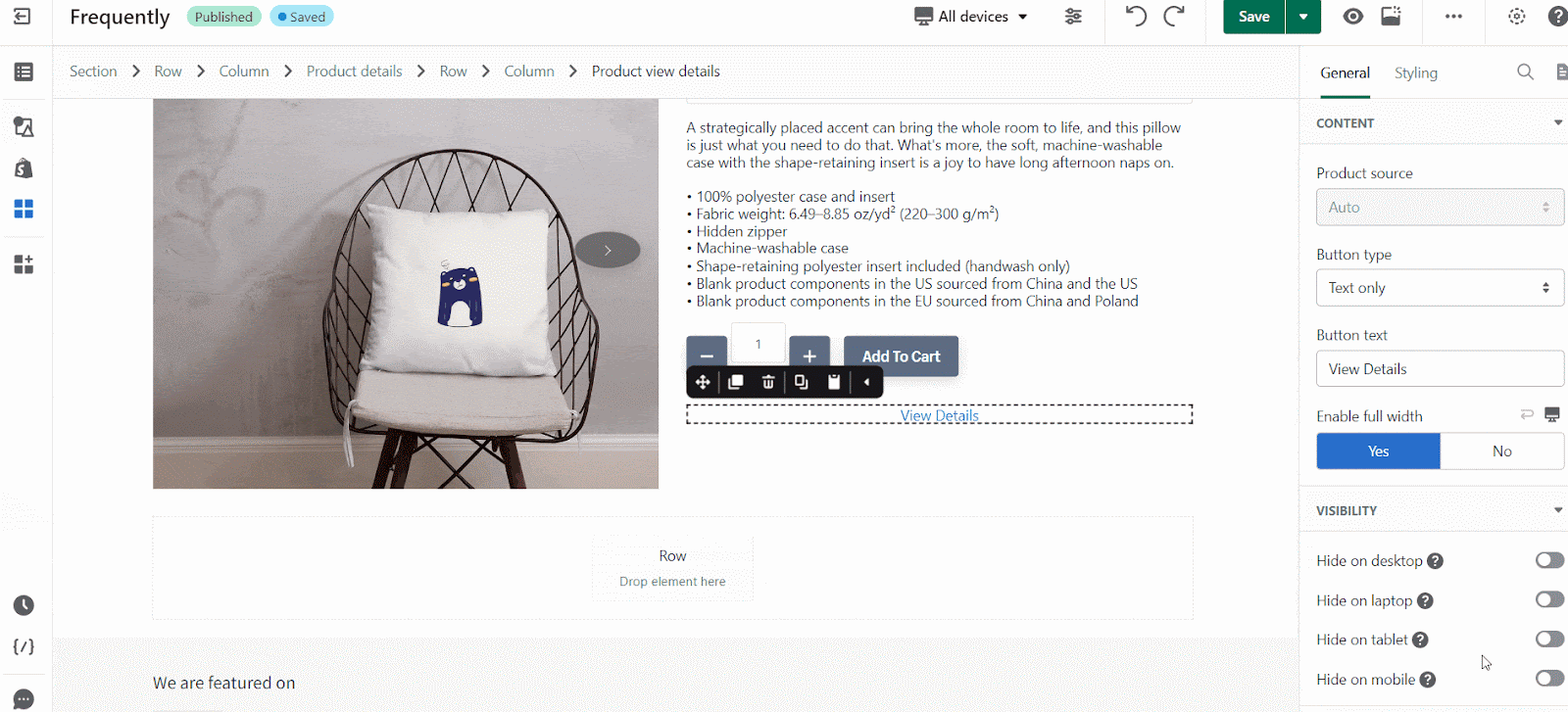 App Configuration
Below is the configuration guide for both POWR and on PageFly dashboard.
Element Settings
You can customize the styling of the POWR Form element in the Styling tab.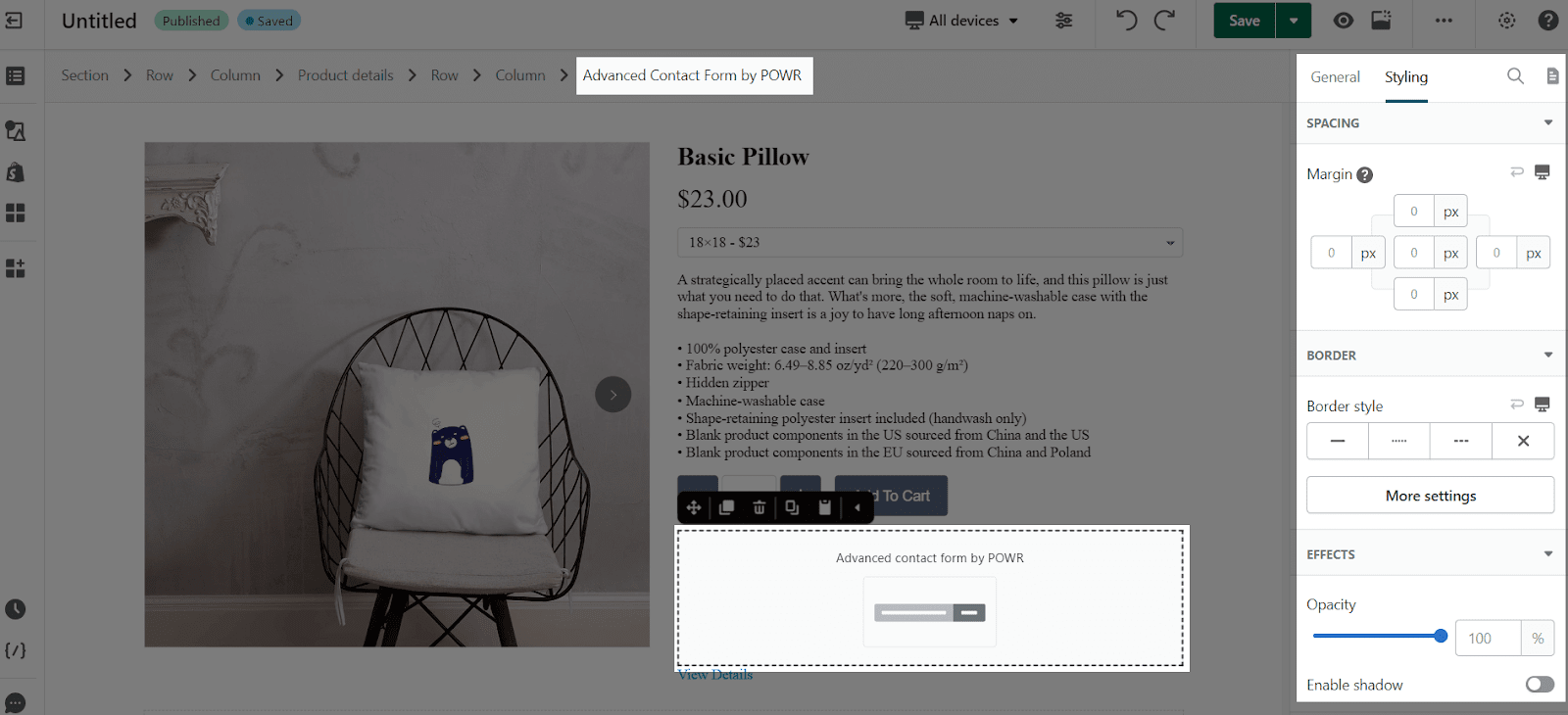 You can check more information about the Styling tab here.
Advanced Contact Form by App Settings
Before using this element, you have to install the POWR app to your store and configure all options in the app.
In the main dashboard, make all the necessary configuration you need and click on Publish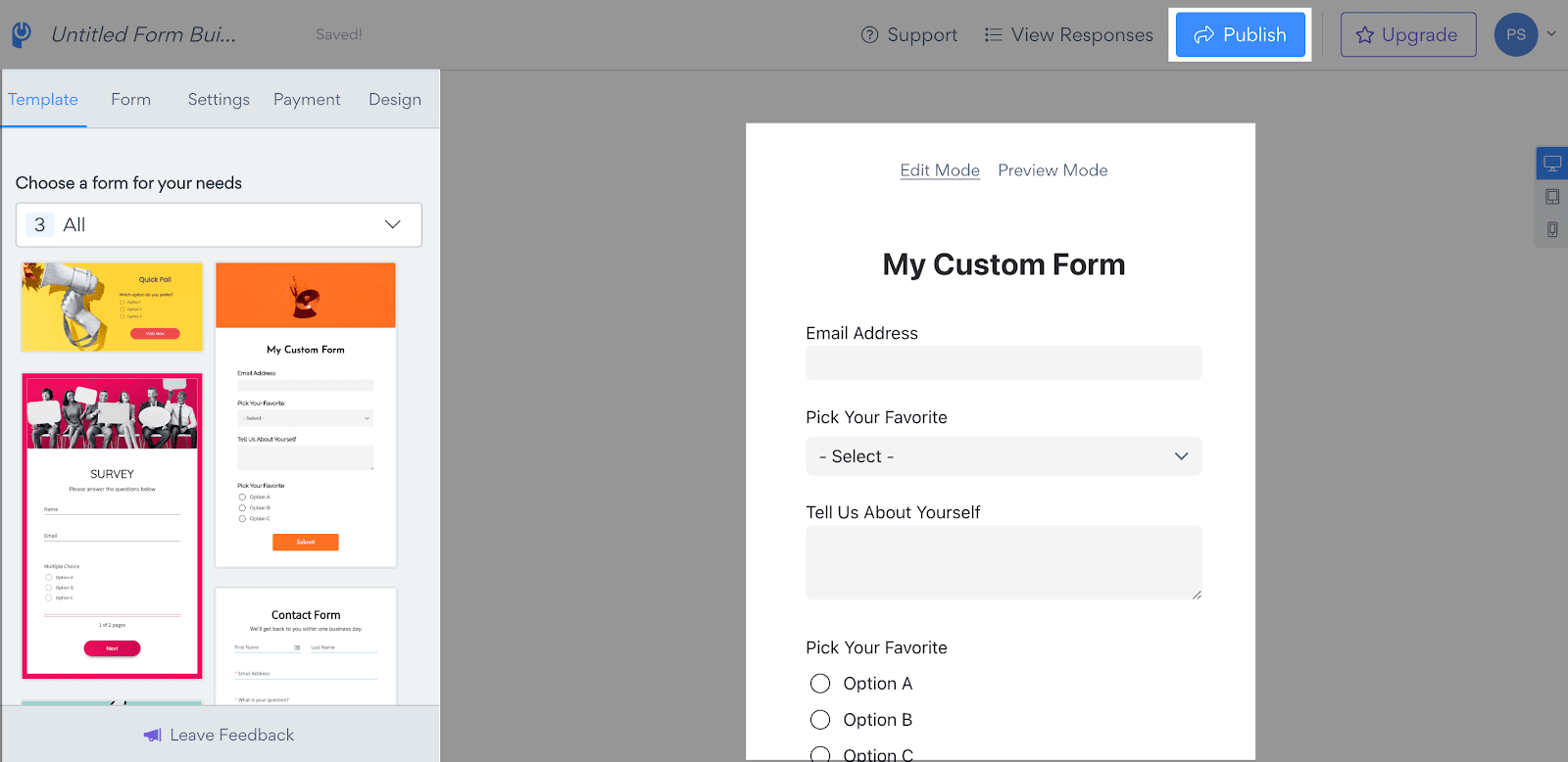 After that, in the navigation bar on the left of the screen, click on "Install to Custom Location" and click "Copy Code"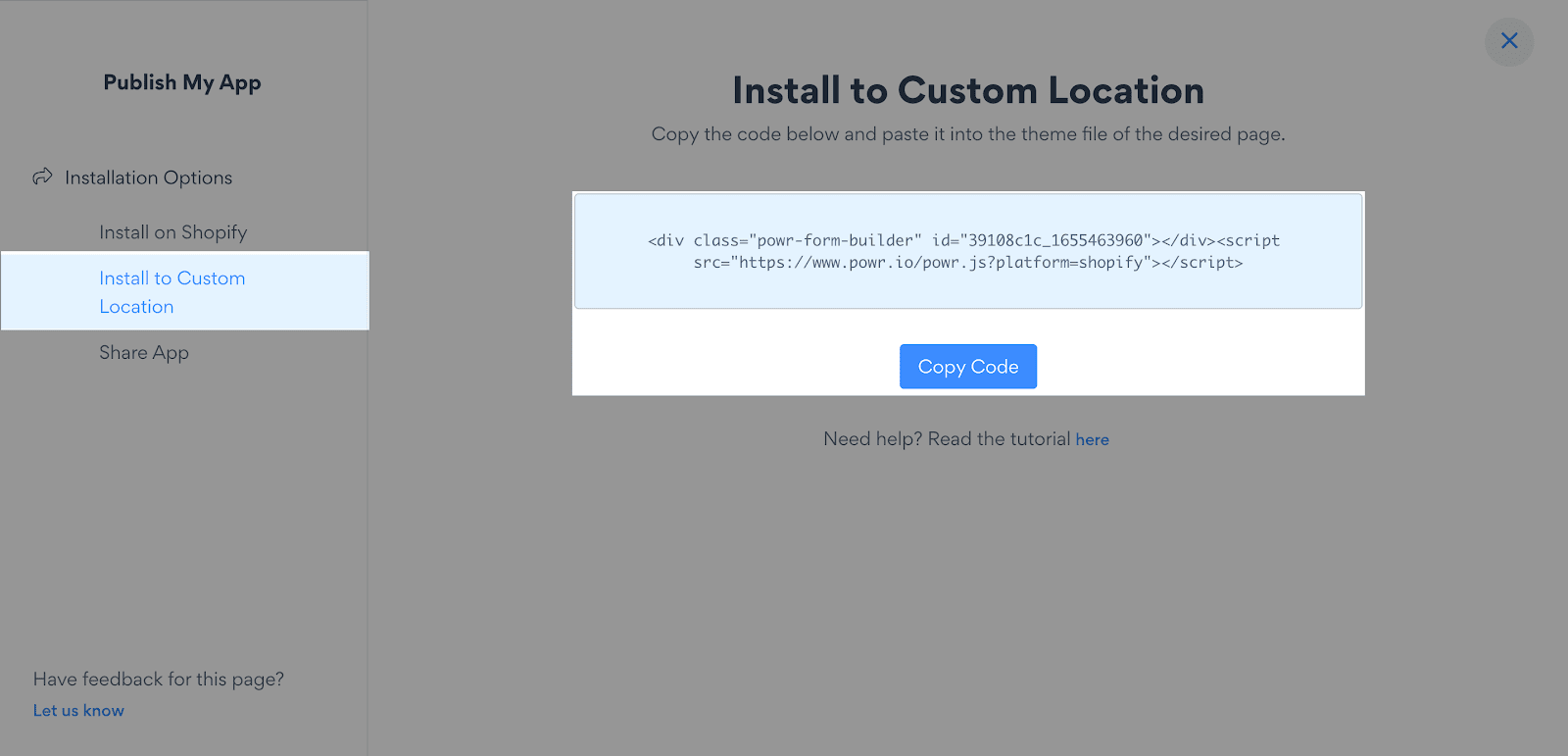 In PageFly editor, paste the code under POWR Form Embed Code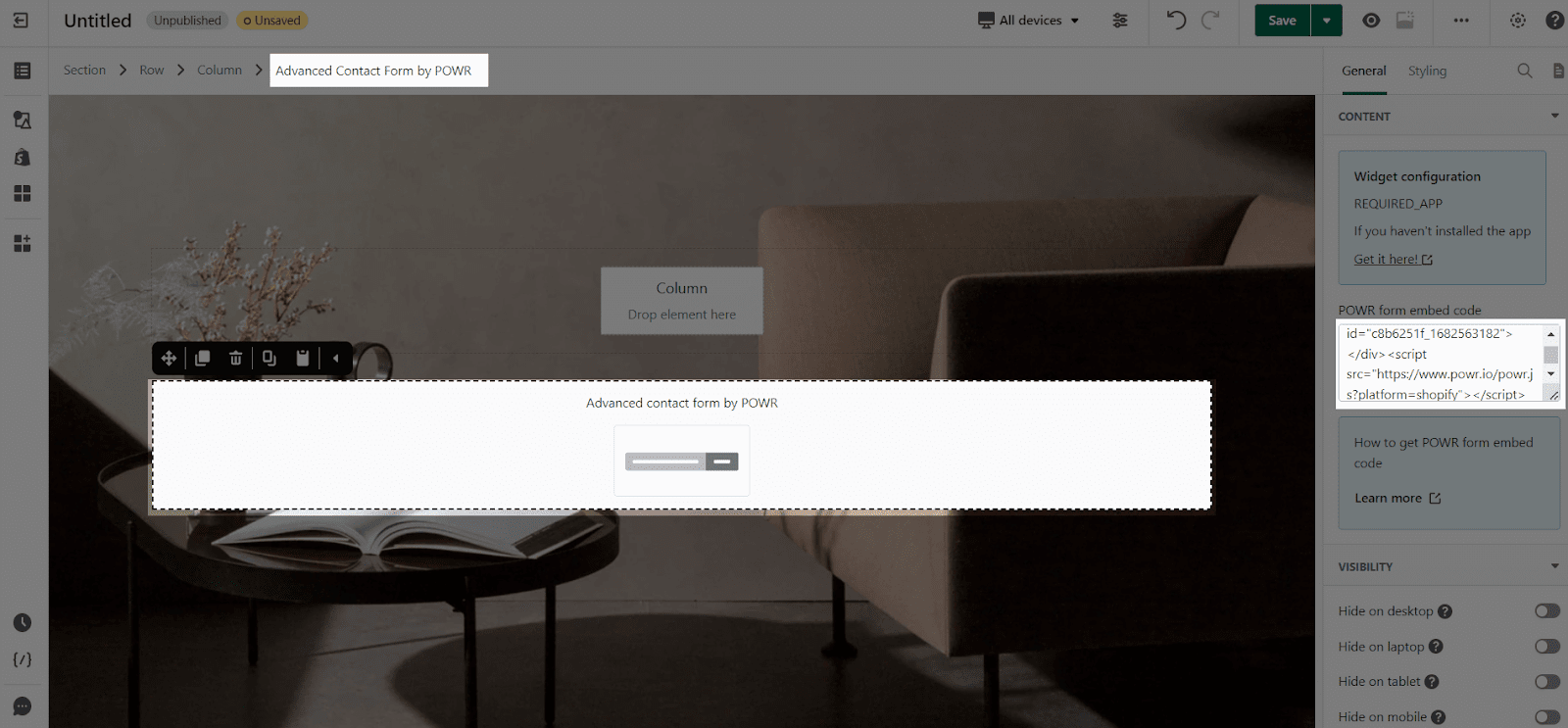 Finally, Save and Publish the page to see the form on live view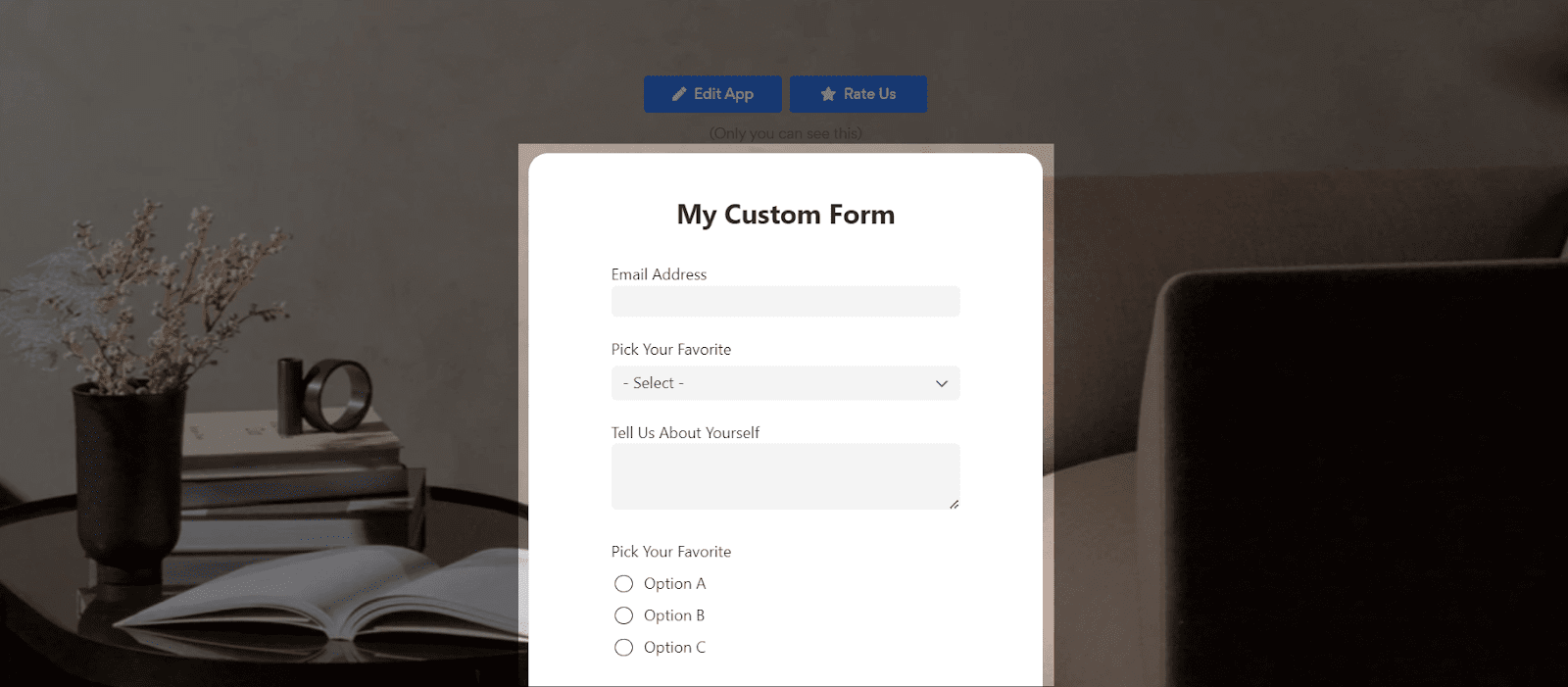 Key Takeaways
POWR is the best custom contact form builder, as it manages and automates customer inquiries with a high-quality autoresponder, and of course, it works perfectly with PageFly!
Please get in touch with us via live chat if you have any questions or need help; our Support team is available 24/7 to assist you!
Frequently Asked Questions
Overview
| | |
| --- | --- |
| When was POWR created? | 2014 |
| How much is POWR form builder? | $9.99/month |
| Can I use POWR form builder on PageFly Editor? | Yes |
What is POWR?
POWR is an easy contact form builder to collect any information onpage, as you can make it from scratch or build from pre-built templates.
Benefits of Using POWR with Pagefly
This tool allows sellers to set forms by conditional logic to fit into different user segments. Using POWR could also help set instant email alerts for new form responses, then sync with Google Sheets so it's easier to manage. The POWR dashboard is also useful to centralize contacts and answers, also allow users to upload files and navigate through pages.
What include in POWR form builder Plans?
Minimal plans already include: Unlimited forms, 25 submissions per month, 6 form fields, add ratings, autoresponder, reCAPTCHA, accept payments with an useful response dashboard