In this article, you'll learn about the POWR Form Builder element and how to use it. In order to use this element, the POWR Form Builder app has to be installed on your Shopify store.
Install POWR Form Builder
Install PageFly
About POWR Form Builder
POWR Form Builder is designed to allow merchants to build professional, easy-to-use forms to collect any information needed for your business. With this element, you can create and display many type of forms on your page made with PageFly.
Access POWR Form Builder element 
Step 1: Click on the 3rd icon in the Element Catalog which is the Add third-party elements
Step 2: Click on the POWR Form Builder element in the dropdown menu
Step 3: Choose the variant you want then drag and drop it to the editor page
Note: This element works in all page types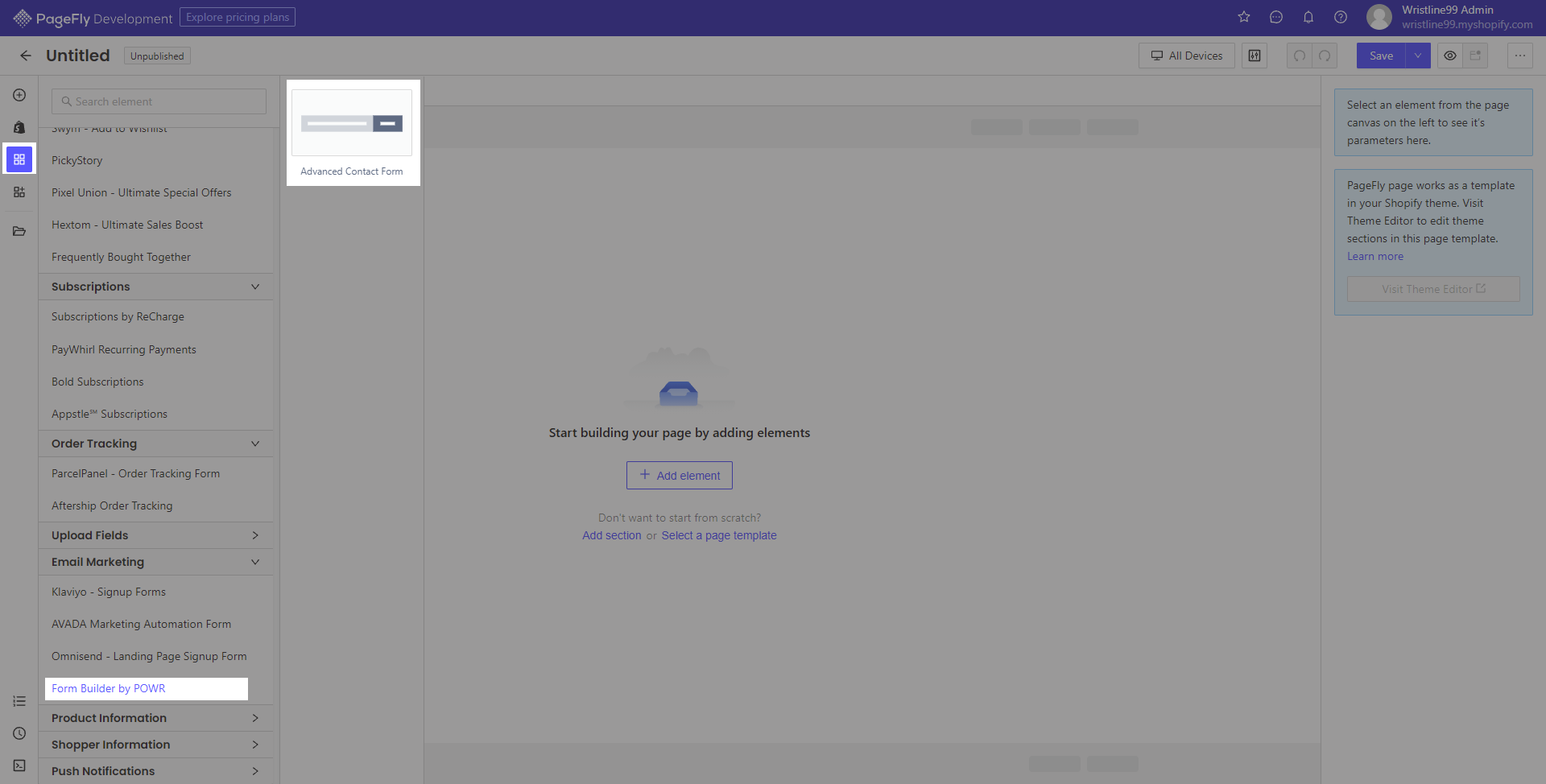 POWR Form Builder element element configurations
Before using this element, you have to install the POWR Form Builder app to your store and configure all options in the app.
In the main dashboard, make all the necessary configuration you need and click on Publish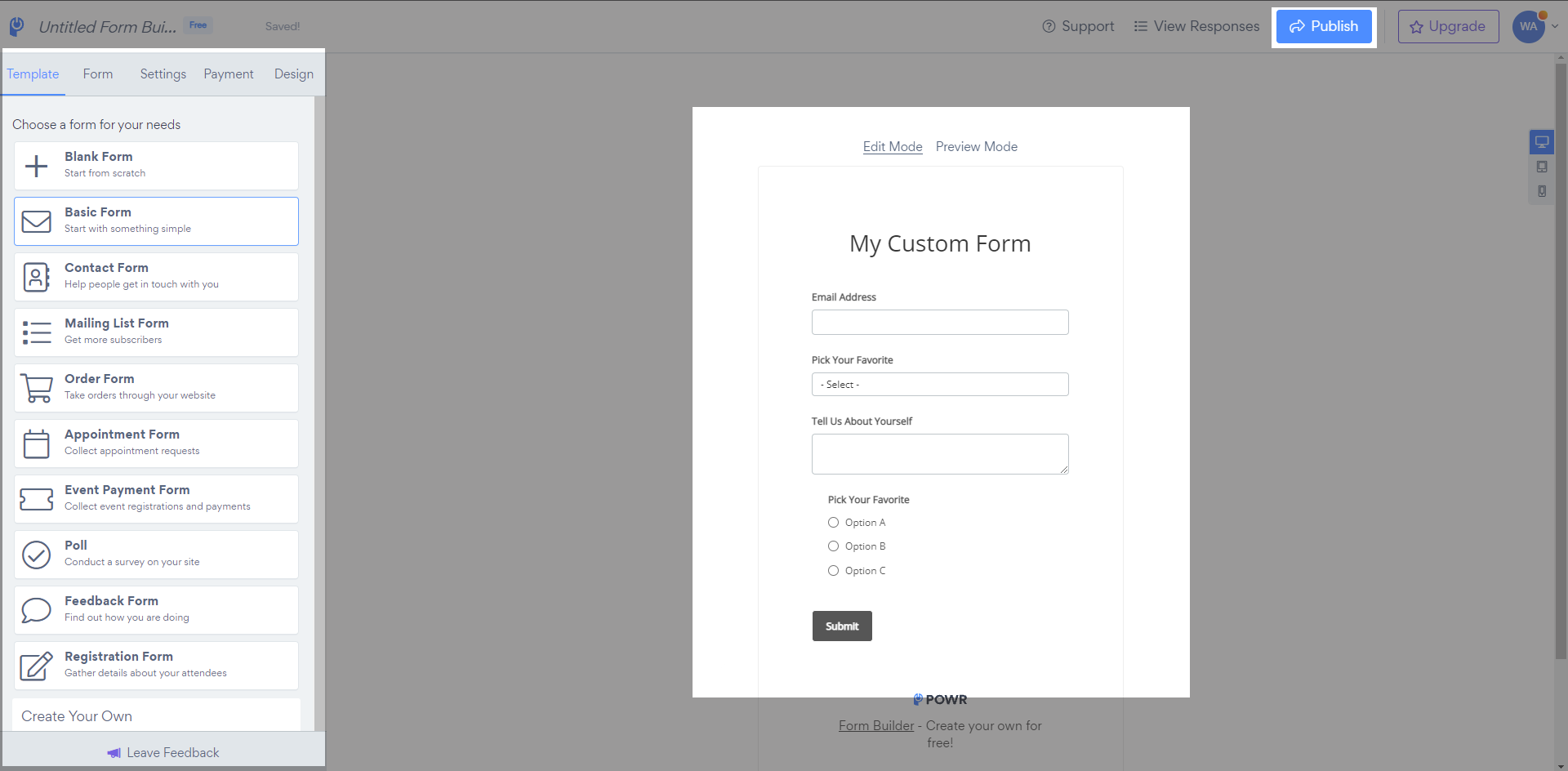 After that, in the navigation bar on the left of the screen, click on "Install to Custom Location" and click "Copy Code"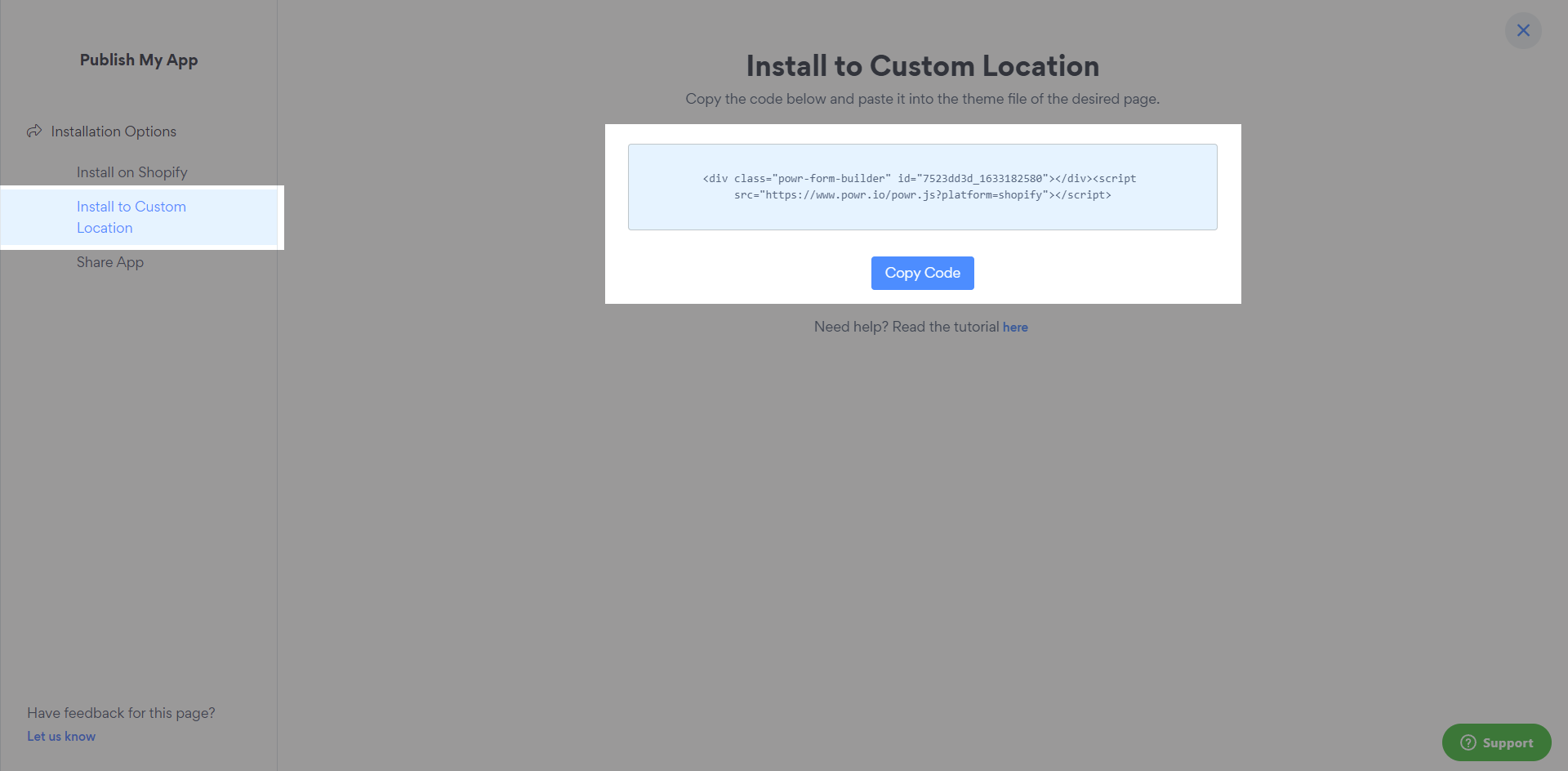 In PageFly editor, paste the code under POWR Form Embed Code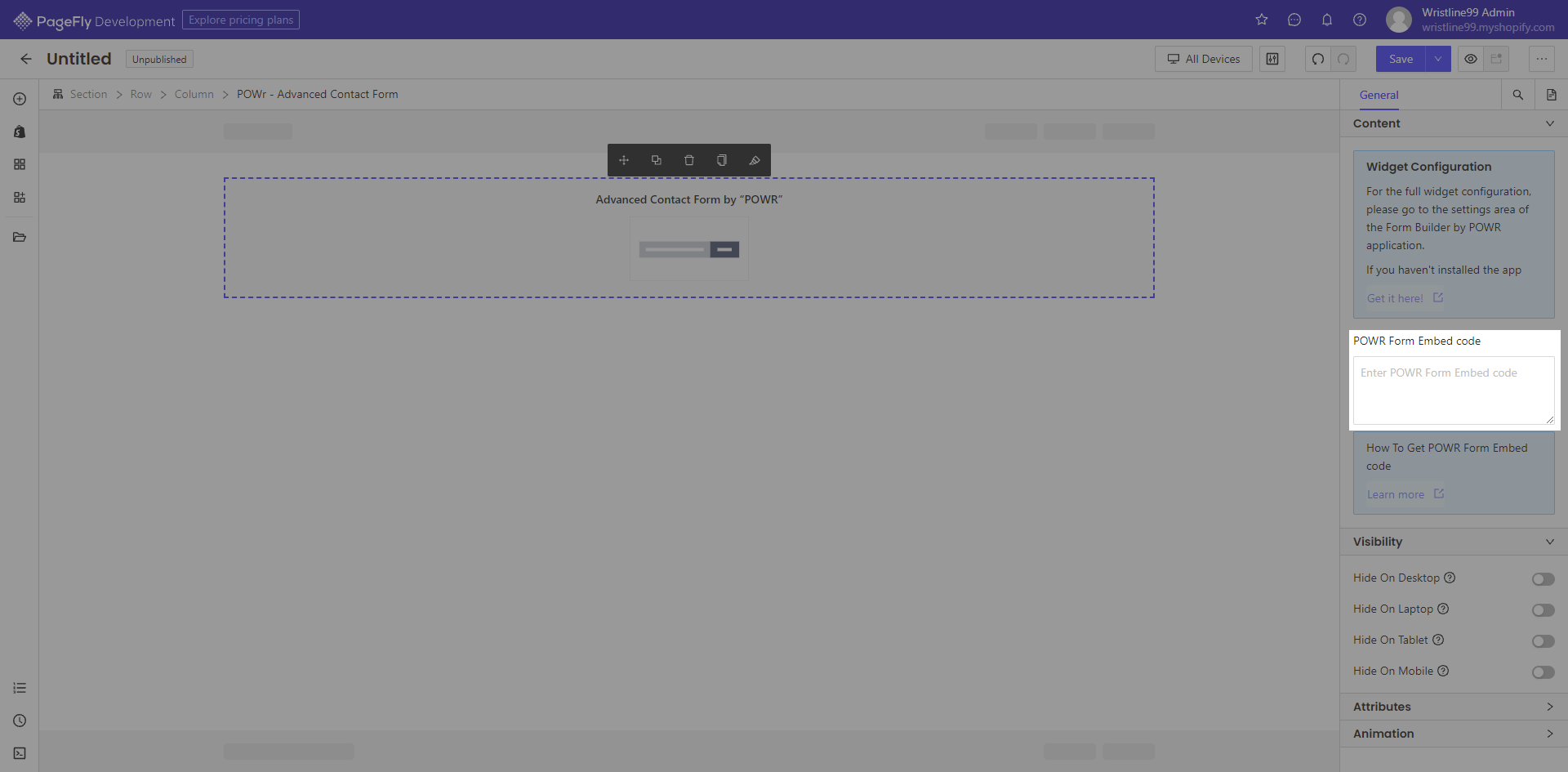 Finally, Save and Publish the page to see the form on live view
Do not hesitate to contact us via Livechat if you have any questions or need help, our Support team is available 24/7 to assist you!