In this article, you will learn how to use the Zoorix element.
In order to use this element, you will need to install the Zoorix: Cross Sell & Bundles element from Shopify Store and go to PageFly to use the element.
Install Zoorix
Install PageFly
About Zoorix element
Zoorix element helps raise conversions with product and in-cart upsells by offering frequently bought together items. Boost your store revenues *without* attracting more users to your store and increase your sales by raising your average order value.
PageFly integrated with Zoorix for Bundles setup only. 
Access Zoorix Element
In your PageFly editor, head to the Integrations section > search for ZRX: Cross Sell Upsell Bundles > Enable it.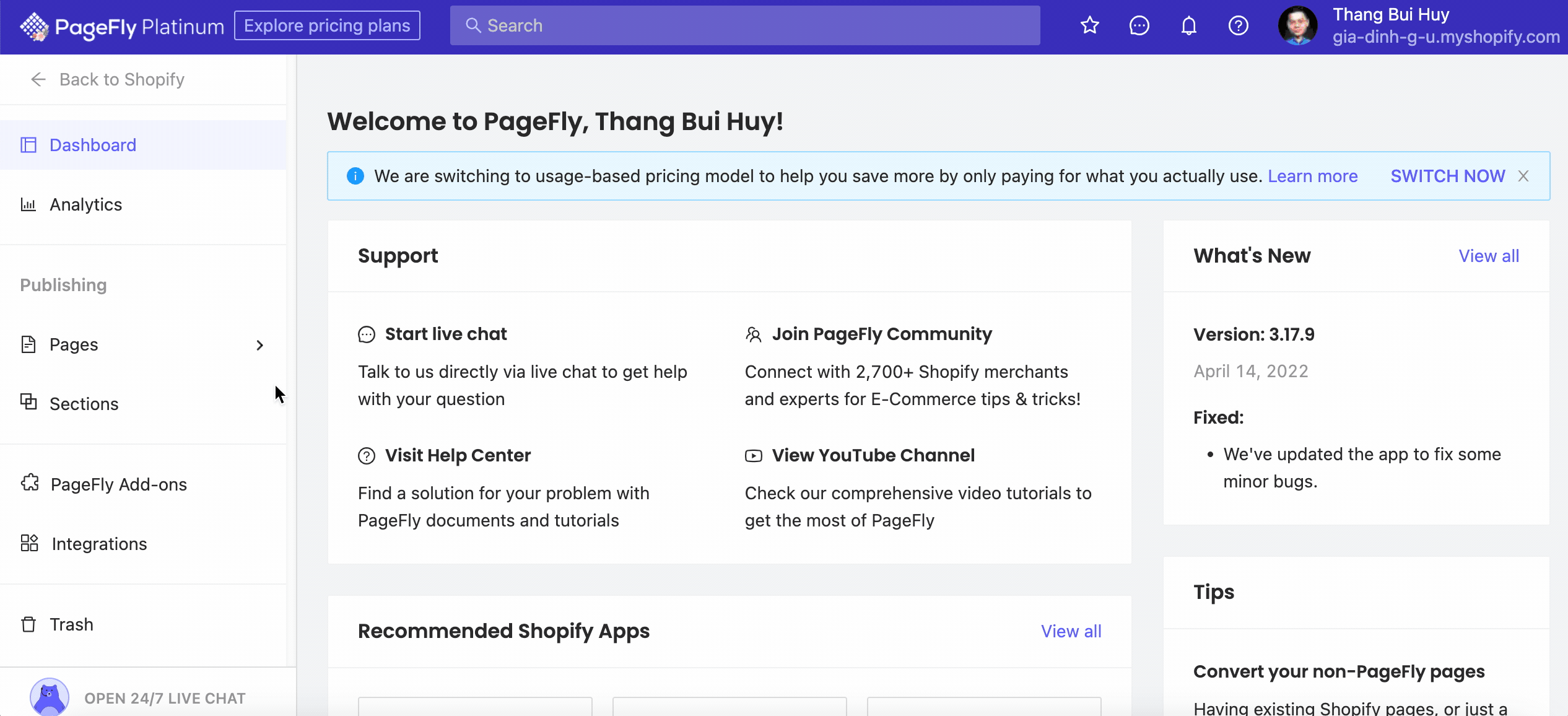 Zoorix element Configuration
Step 1 : Set up Zoorix app by your Shopify Account.
Go to your Shopify Admin > Apps > Choose Zoorix to set it up.

Step 2: Set up in Zoorix app.
In the Dashboard of Zoorix, head to App Status > Enable. Then head to Bundle > choose Enable. Please kindly NOTE that PageFly integrated with Zoorix for Bundles setup only.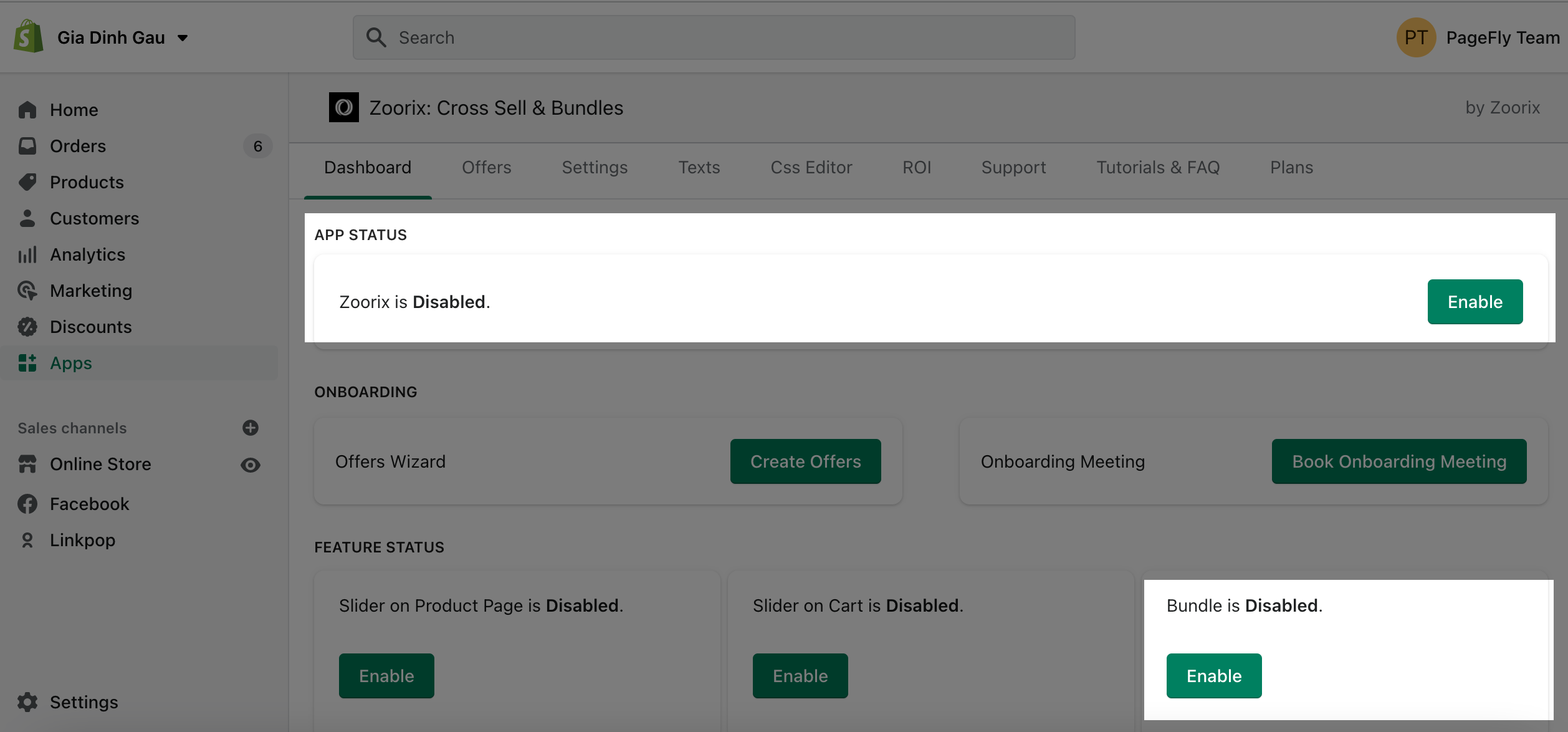 2. After enabling the Bundle, head to Offers > Bundles. 
There are 4 options that you can choose to create your bundle. You can hover in each option for more information about them.
For example, you can choose Create Bundle. Here you can configure all set up for your Bundle: Products in bundle, Bundle Title, Discount Amount, Location on product page,..
After configuring all, click SAVE.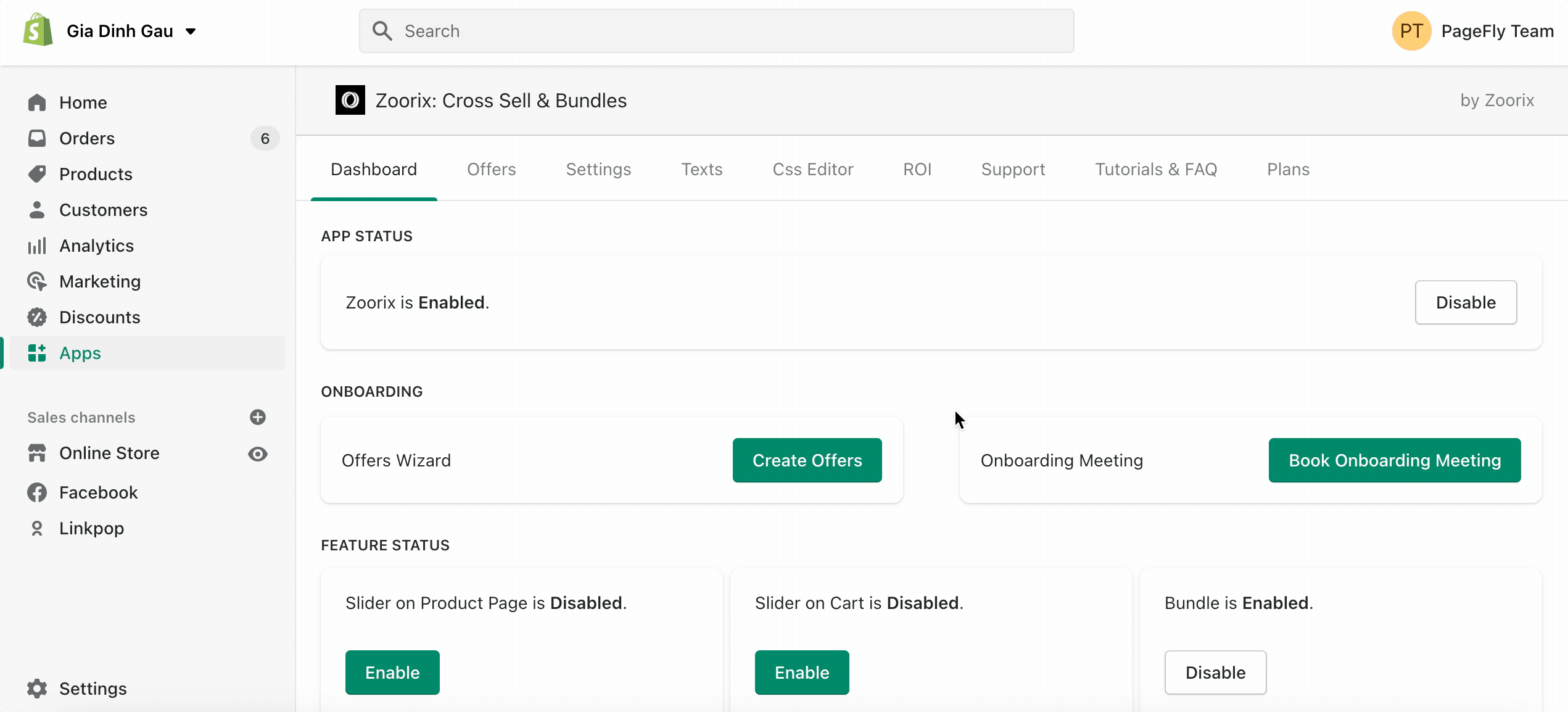 Your Bundle will be displayed in the Dashboard then.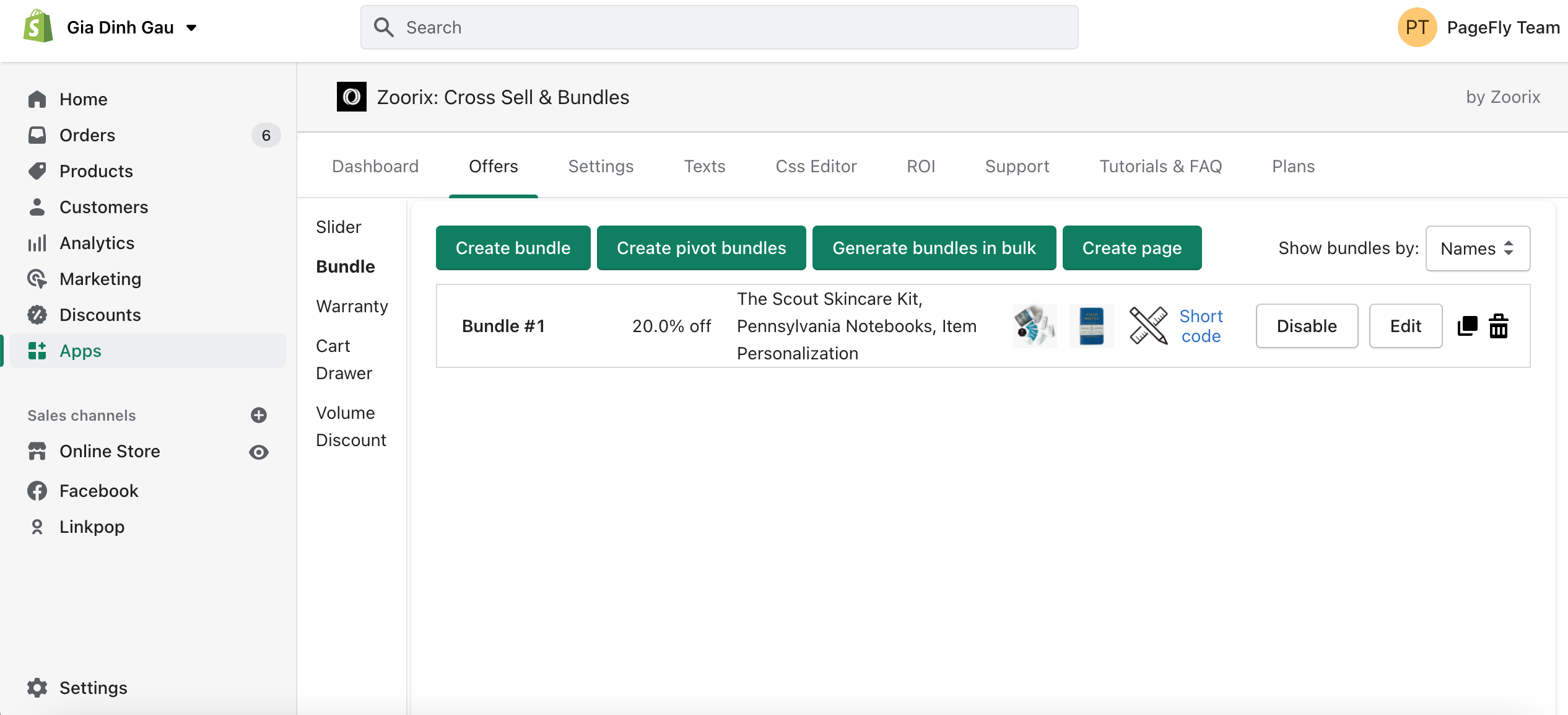 3. Click in Shortcode > Copy the code. 
Back to your PageFly editor, drag and drop the Zoorix element into the page, paste the short code.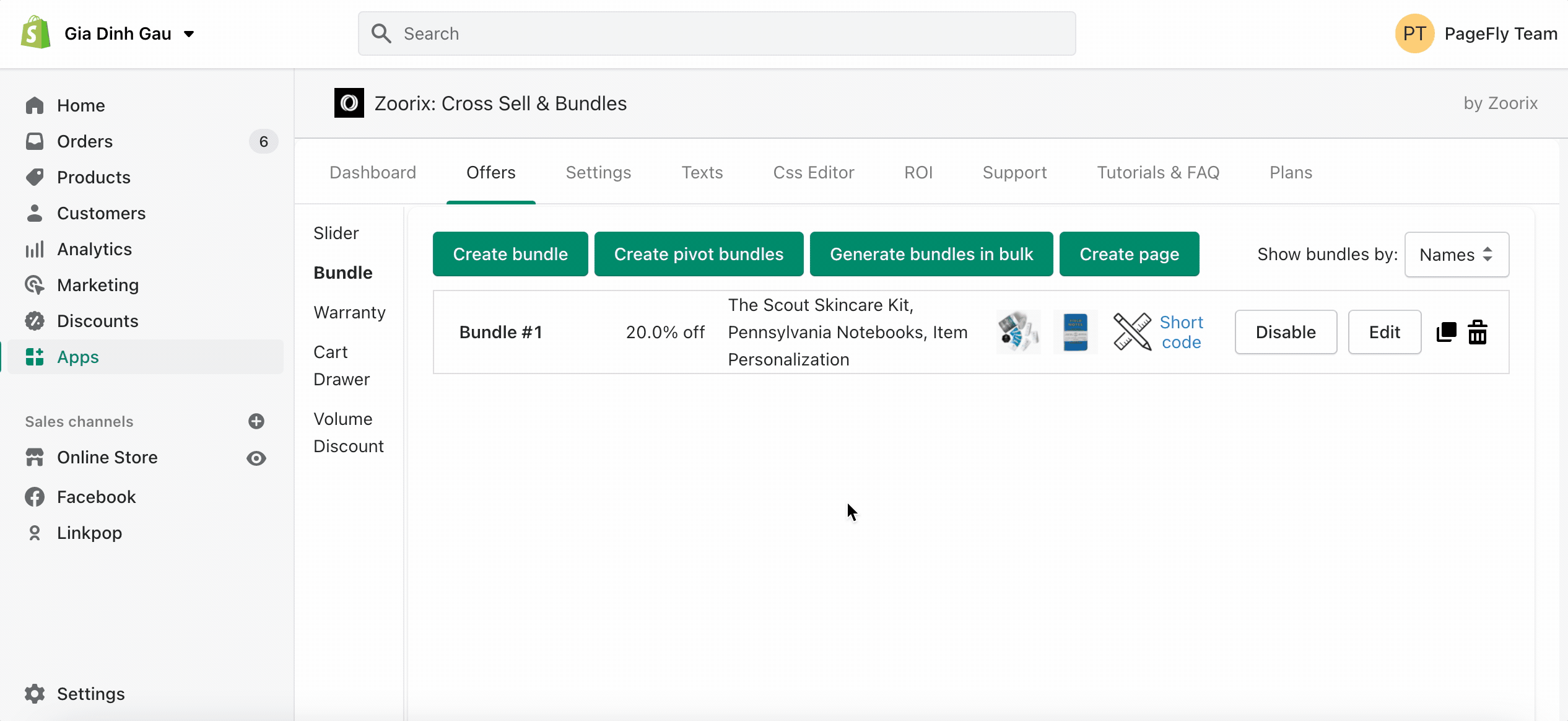 Styling configuration
You can customize the styling of the Zoorix element in the Styling Tab.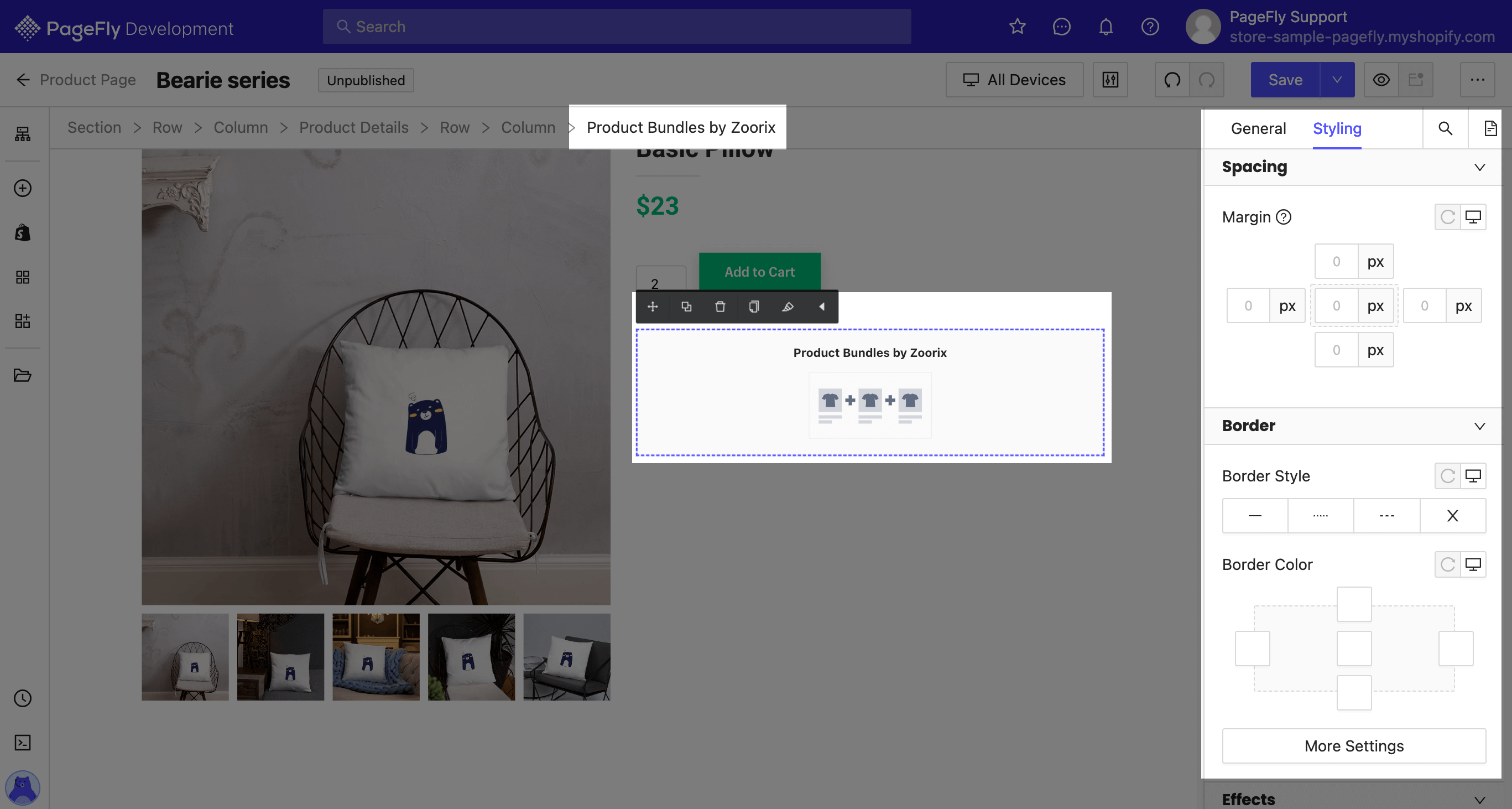 You can check more information about the Styling tab here.
That's it! Don't forget to Save and Publish your product page to see the element on your PageFly page.