In this article, you will learn about the Icon element and how to use it.
About Icon element
The Icon element is designed to make it possible for you to add icons into your landing page to increase your conversion rate. You can use the Icon element as Button's text, in combination with Heading or Divider element, etc.
You can watch this video here to know more details on customizing the Icon element:
Access the Icon element
Step 1: Click on the Plus icon which is the Add element function
Step 2: Click on the Icon element in the dropdown menu
Step 3: Drag and drop the element you want into the page editor and then start using it.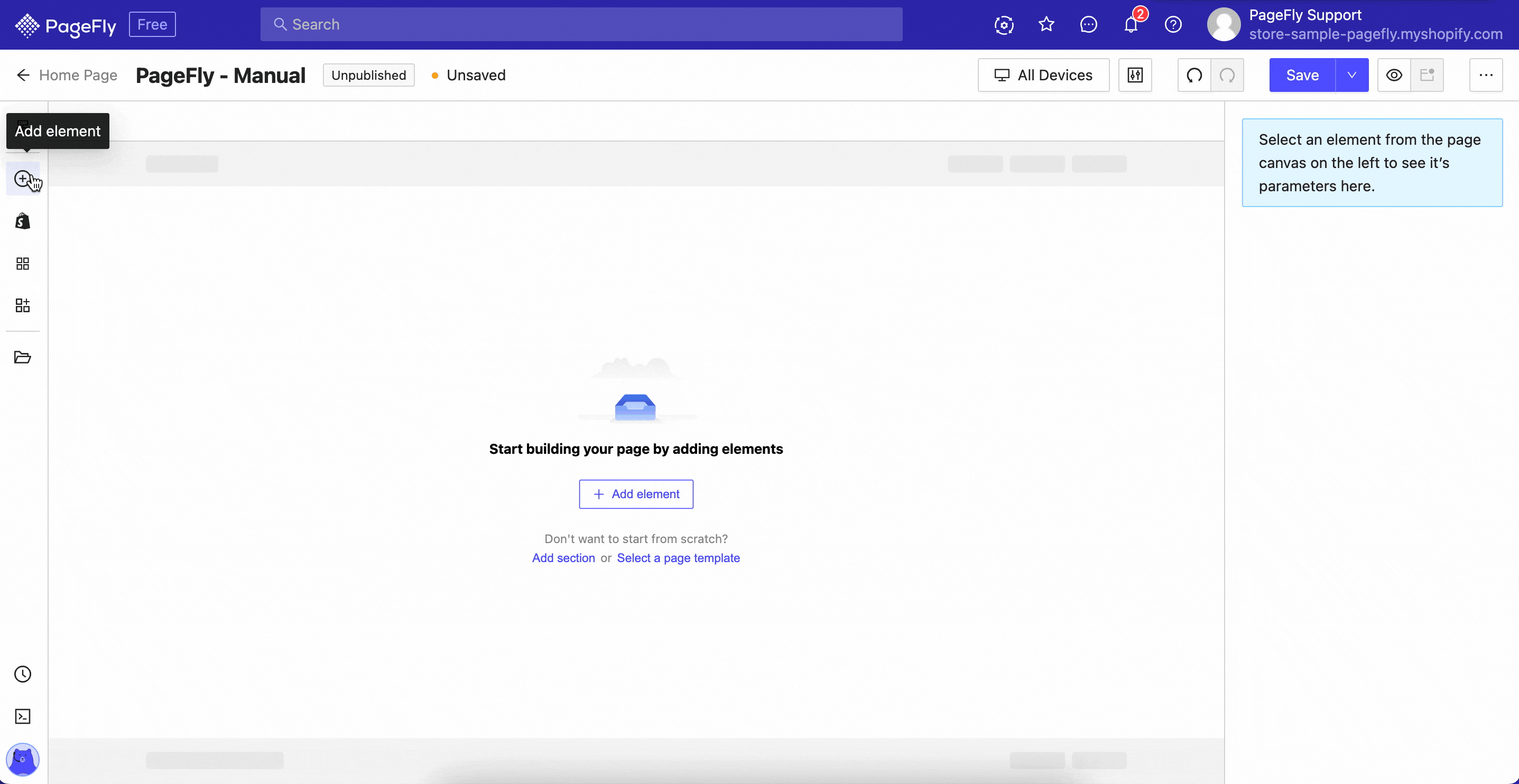 This Icon element comes with multiple variations covering most of your needs. But we will continue to add more variations to help you save time.
Drag a variation to the layout and see how it can be configured.
Icon element configuration
The Icon element comes with plenty of parameters allowing you to fine-tune content appearance to reach the best possible conversion rate.
Select the element in the layout to see its parameters.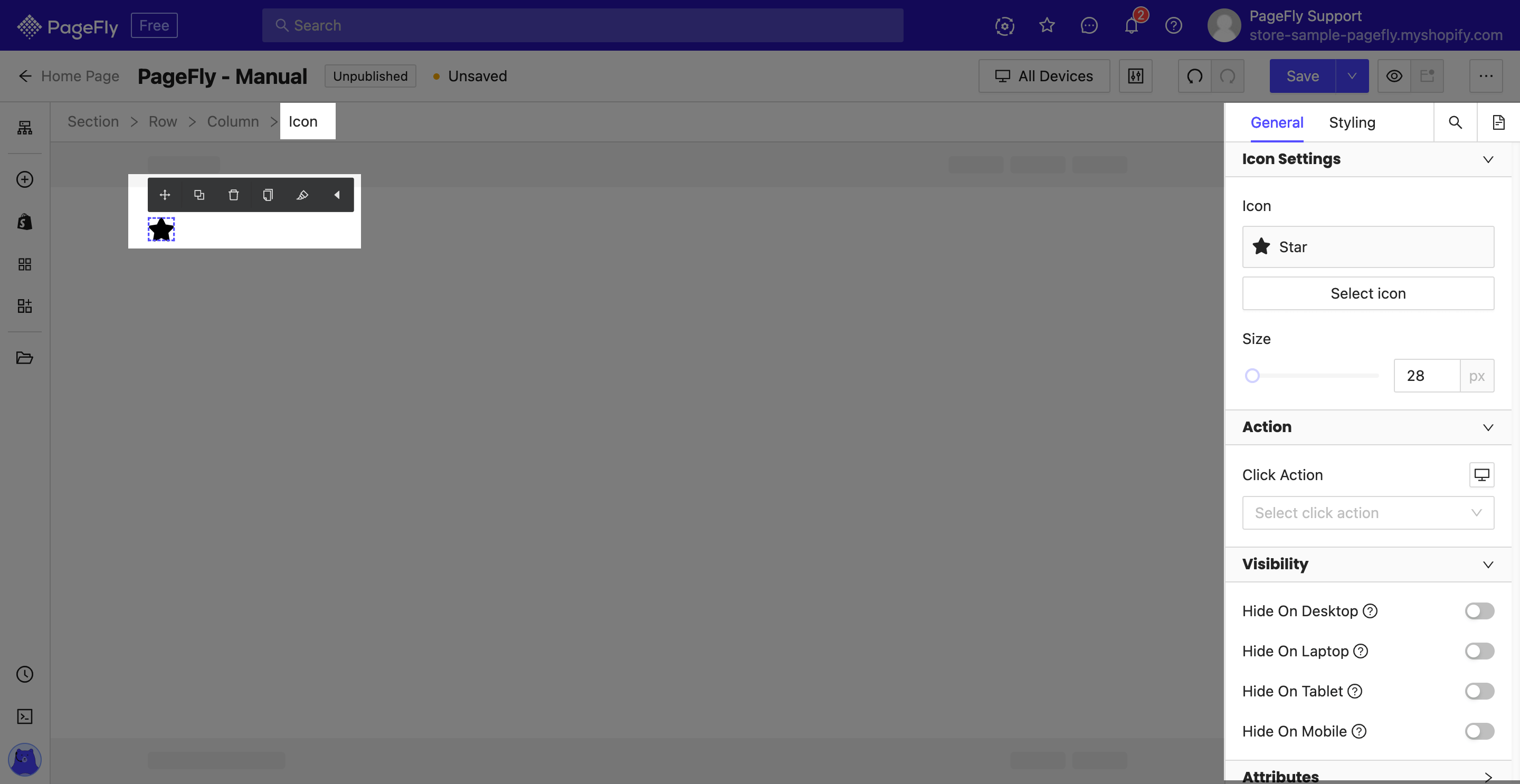 The parameters in the General and Styling tabs are specific for this element. Read about them in this article.
General configuration
ICON SETTINGS
Icon: Click on the Select Icon button to choose the icon to be displayed.
Size: Set up the size of the displayed icon.
ACTION
You can read more about the ACTION parameter here.
Styling configuration
GLOBAL STYLE
Global Style: There are 6 types of icon styles for you to choose.
You can check more information about the Styling tab.
Note that currently, PageFly does not support adding your own icon. In this case, you should use the Image element.