In this article, you will learn about the QR code element and how to use it.
About QR Code Element
The QR code element allows you to create an auto-generated QR code based on the text content.
This element comes with a single variation but we will continue to add more variations to help you save time.
Access the QR Code element
Step 1: Click on the Plus icon which is the Add element function
Step 2: Click on the QR Code element in the dropdown menu
Step 3: Drag and drop the element you want into the page editor and then start using it.
Note that you can search for this element by using the search function instead of finding it in the sidebar.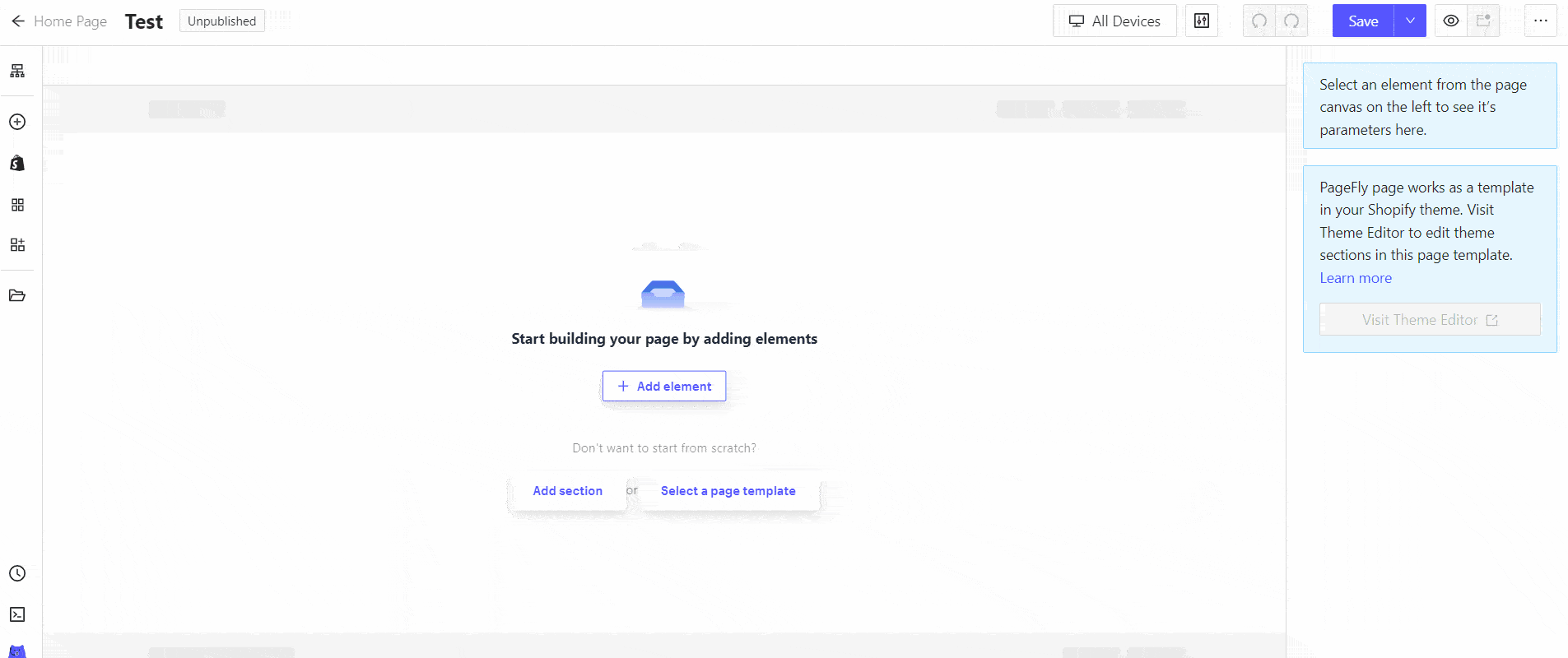 Drag a variation to the layout and see how it can be configured.
QR code element configuration
The General tab will allow you to fine-tune content appearance to reach the best possible conversion rate. You can change its content or the Visibility on each device.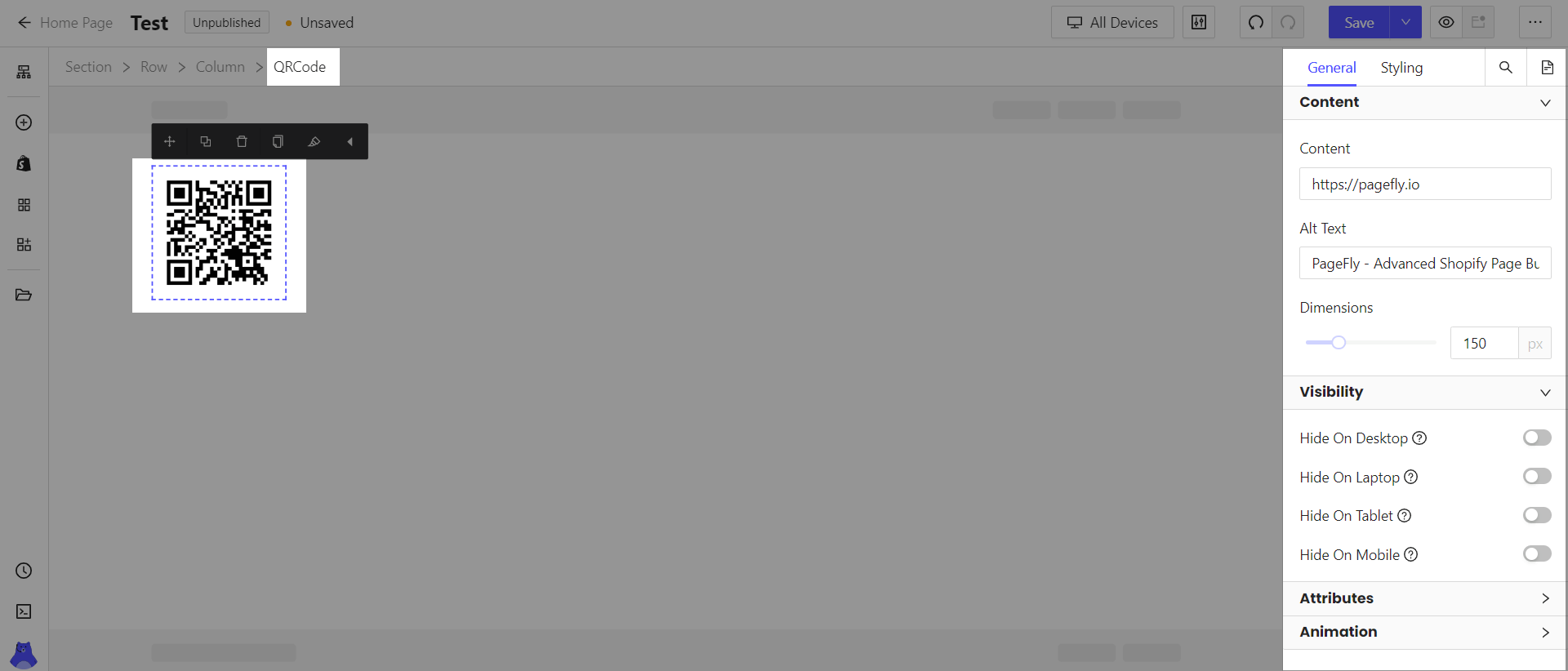 General configuration
CONTENT
Content: Input the content that appears on users' devices when they scan the QR code.
Alt-Text:  Input the text for the ALT HTML tag attribute for SEO.
Dimensions: Adjust the size of the QR code.
You can get further information about ATTRIBUTES, VISIBILITY, ANIMATION parameters here
Styling configuration
You can check more information about the Styling tab here