In this article, you will learn about another Shopify element named Product Title.
About the Product Title element
Step 1: Click on the 2nd icon in the Element Catalog which is the Add Shopify element function
Step 2: Click on the Product Title element in the dropdown menu
Step 3: Drag and drop the element into the page editor and then start using it.
Product Title element comes with two common variations but we will continue to add more variations to help you save time.
Note that you can search for this element by using the search function instead of finding it in the sidebar.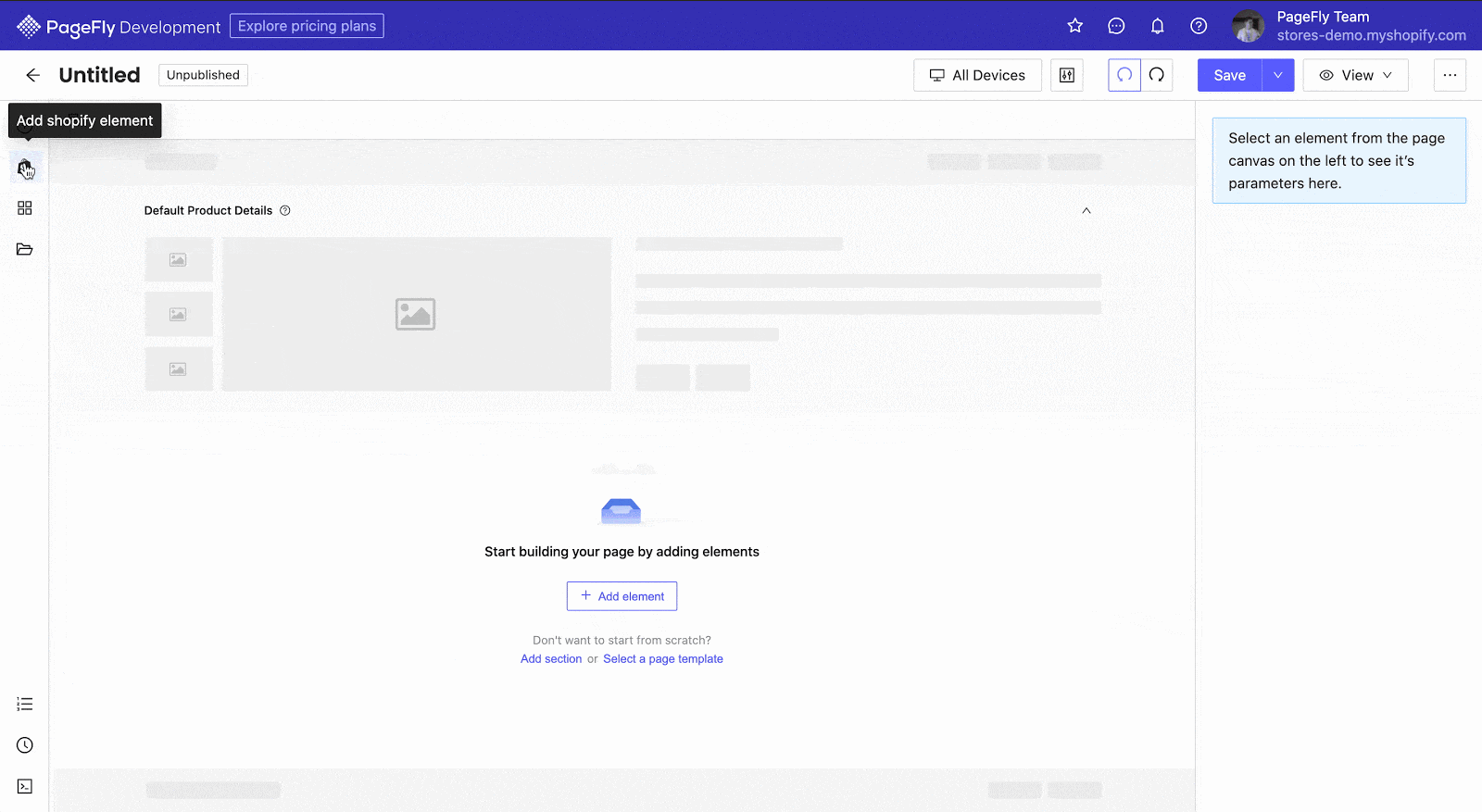 Product Title element configuration
Product Title element comes with plenty of parameters allowing you to fine-tune content appearance for the best possible conversion rate.
Select the element in the layout to see its parameters.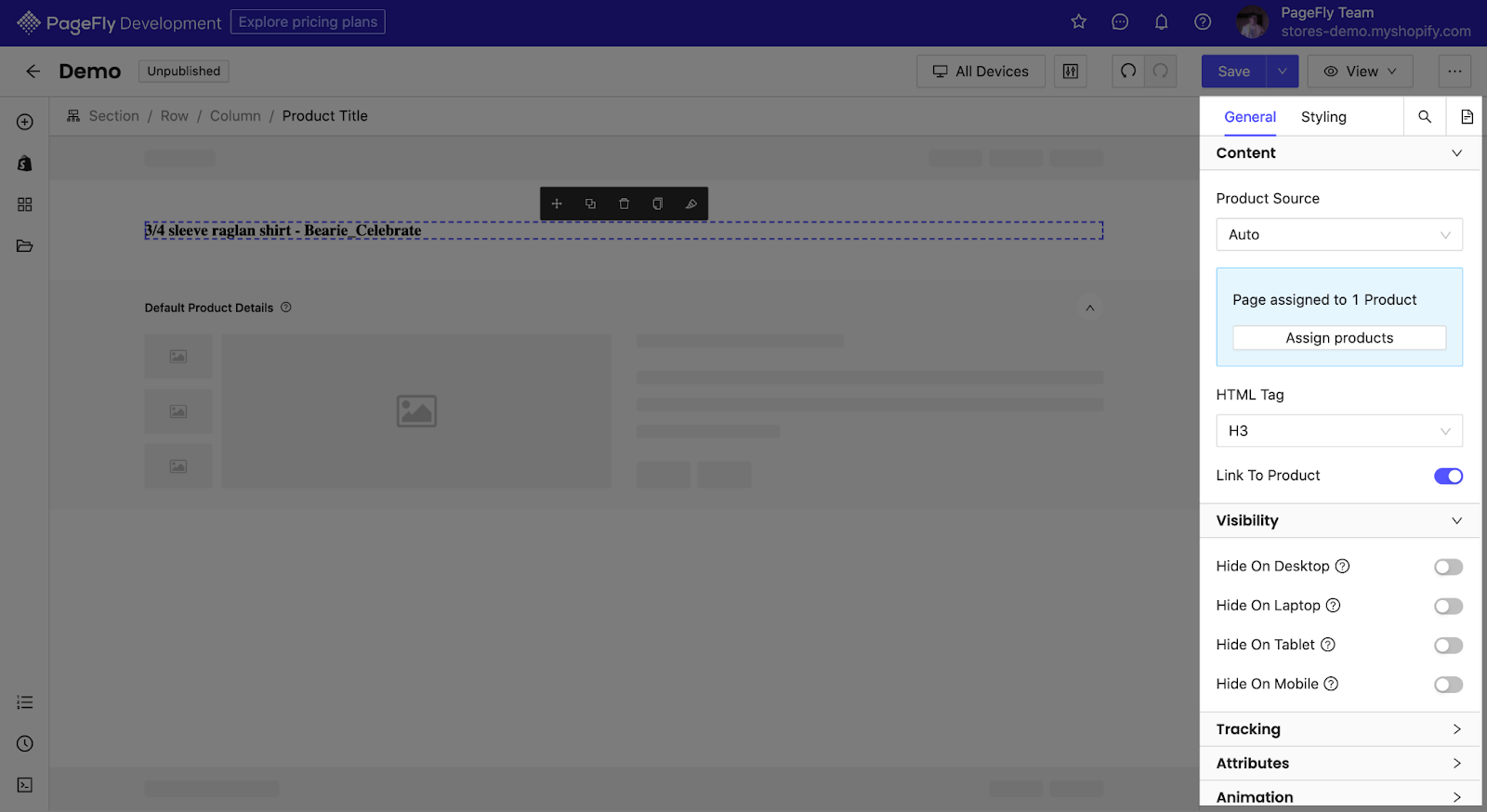 General configuration
The parameters in the General and Styling tabs are specific for this element. Read about them in this article.
CONTENT
When you drag and drop the Product Title element into the editor page, there are 2 choices for the Product Source option for you to choose from such as:

Note that if you are in the Product Page and use the Product Title element, then you can choose the Product Source option. However, if you are in a Regular Page and use this element, the Product Source option is disabled and the Custom Product chosen by default.
If you choose Auto, then there is a product that was assigned when you created this product page and will be displayed in the page editor. The Auto option is the default when you use the Product Title element.

You can choose Custom Product and select the product you want.

HTML Tag: There are 6 tags from H1 to H6 for you to choose from. They are used to define the HTML headings. H1 defines the most important heading; H6 defines the least important heading.
Link to Product: Enable this option if you want to link the title to the corresponding product page.
TRACKING
This is a place to set up:

PageFly Events to track the number of clicks on an element. You can learn more about it here.
Google Analytics event to your GA account. You can find out how to set it up here. 

Facebook Pixel when a customer clicks on the element. You can read more here.
You can get further information about ATTRIBUTES, VISIBILITY, ANIMATION parameters.
Styling configuration
You can get further information about OVERALL, SPACING, TYPOGRAPHY, BACKGROUND, BORDER, DISPLAY, CUSTOM CSS parameters
Learn how to effectively use Shopify product details in PageFly with this informative tutorial video.