In this article, you will learn about Facebook Like element and how to use it.
About Facebook Like element
The Facebook Like element is designed to integrate this feature into your page to increase your conversion rate. You can use this element to add social proof for your store, products or simply introduce the social media pages of your brand to your visitors.
Before jumping to the detailed steps, you can watch this video below
Access the Facebook Like element
Step 1: Click on the Plus icon which is the Add element function
Step 2: Click on the Facebook Like element in the dropdown menu
Step 3: Drag and drop the element you want into the page editor and then start using it.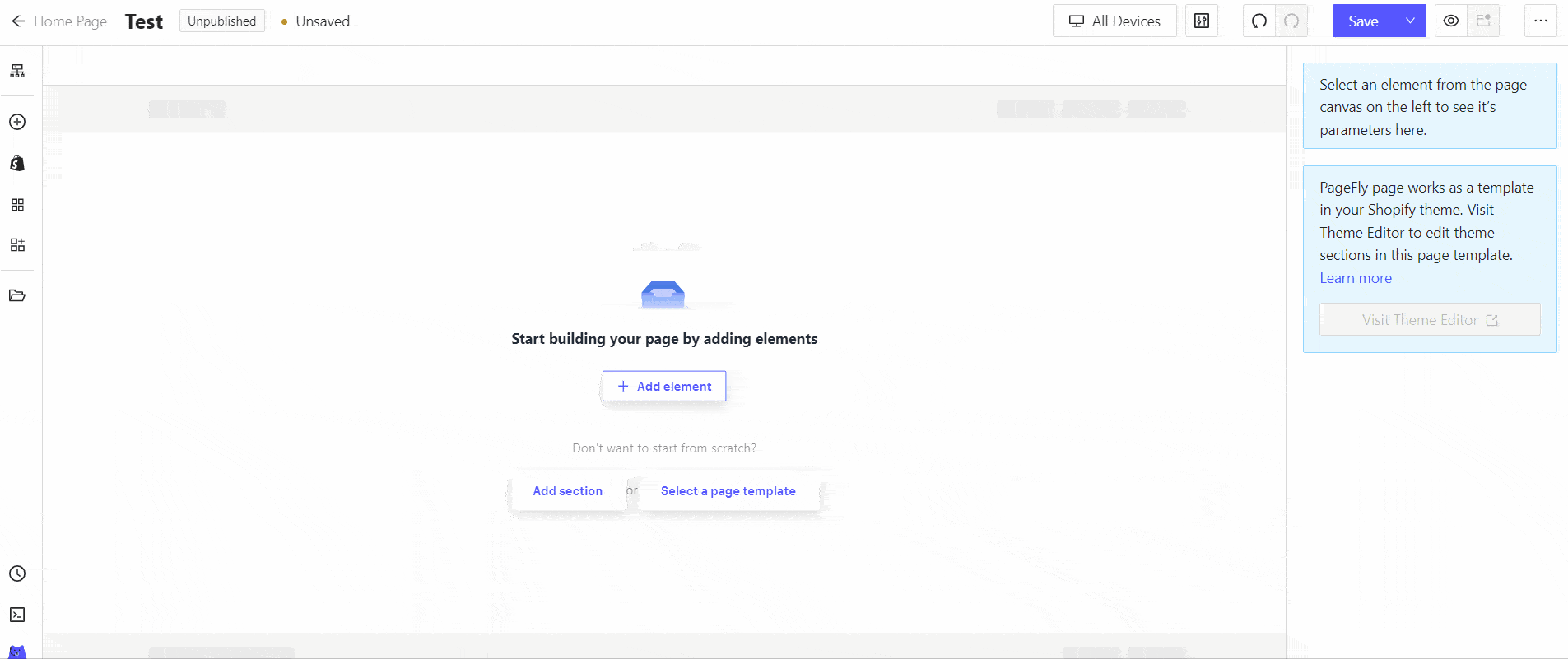 Facebook Like element configuration
The Facebook Like element comes with plenty of parameters allowing you to fine-tune content appearance to reach the best possible conversion rate. Select the element in the layout to see its parameters.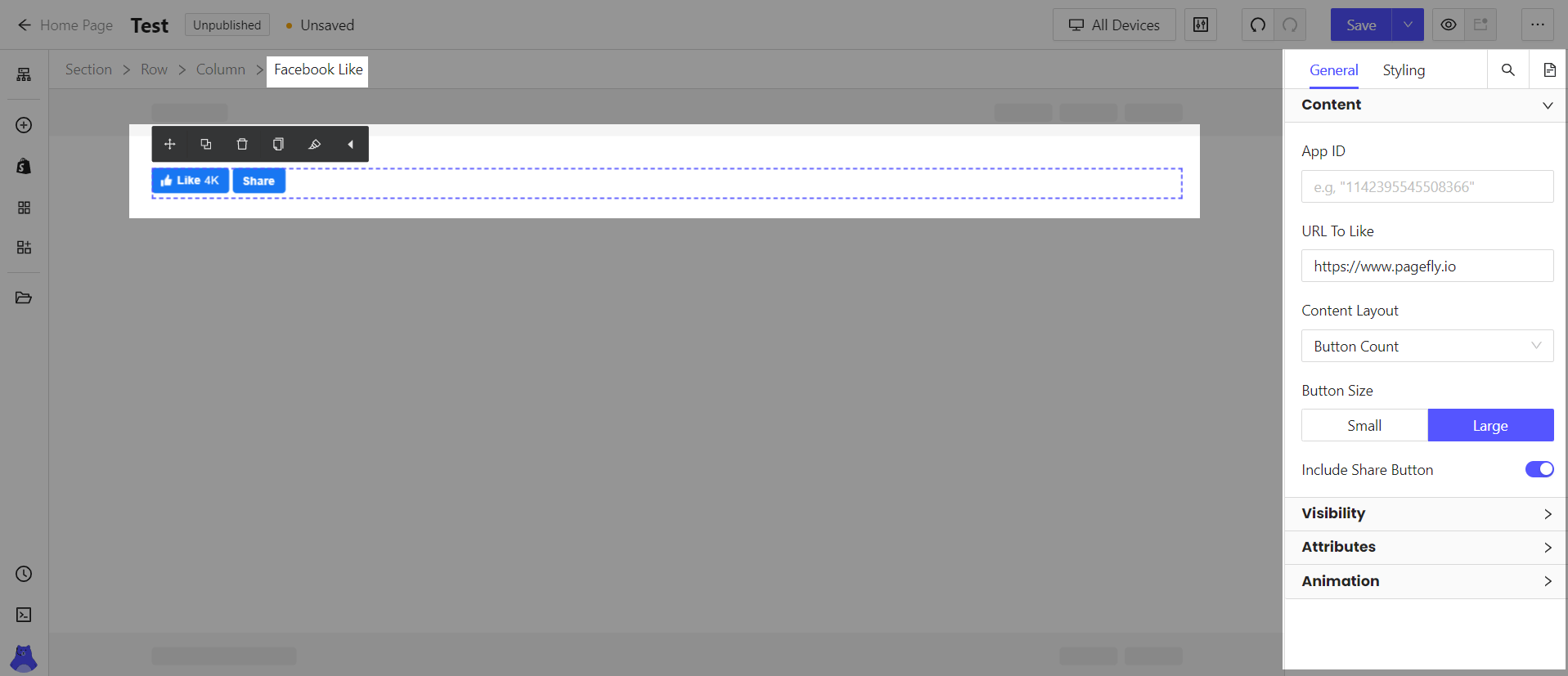 The parameters in the General and Styling tabs are specific for this element.
General configuration
CONTENT
App ID: Facebook App ID. This is a required field. Please go to this link https://developers.facebook.com/, click on the "Get Started" button located on the top right and follow the instructions to get your Facebook App ID.
Content layout: Layout of Facebook Like.

Standard: Like button and written text of the number of likes
Button: Only like button.
Button Count: Like button and number of likes on the right.
Box Count: Like button and number of likes on top

Button Size: Size of the button.
Include Share Button: Show or hide Share button.