In this article, you will learn about PageFly Integrations: how to enable a third-party element that you want and how to suggest integration of your favorite apps with PageFly. 
How to access PageFly Integration
There are many quick ways to direct to PageFly Integrations. First of all, in the PageFly dashboard, head to Integrations section in the left tool bar.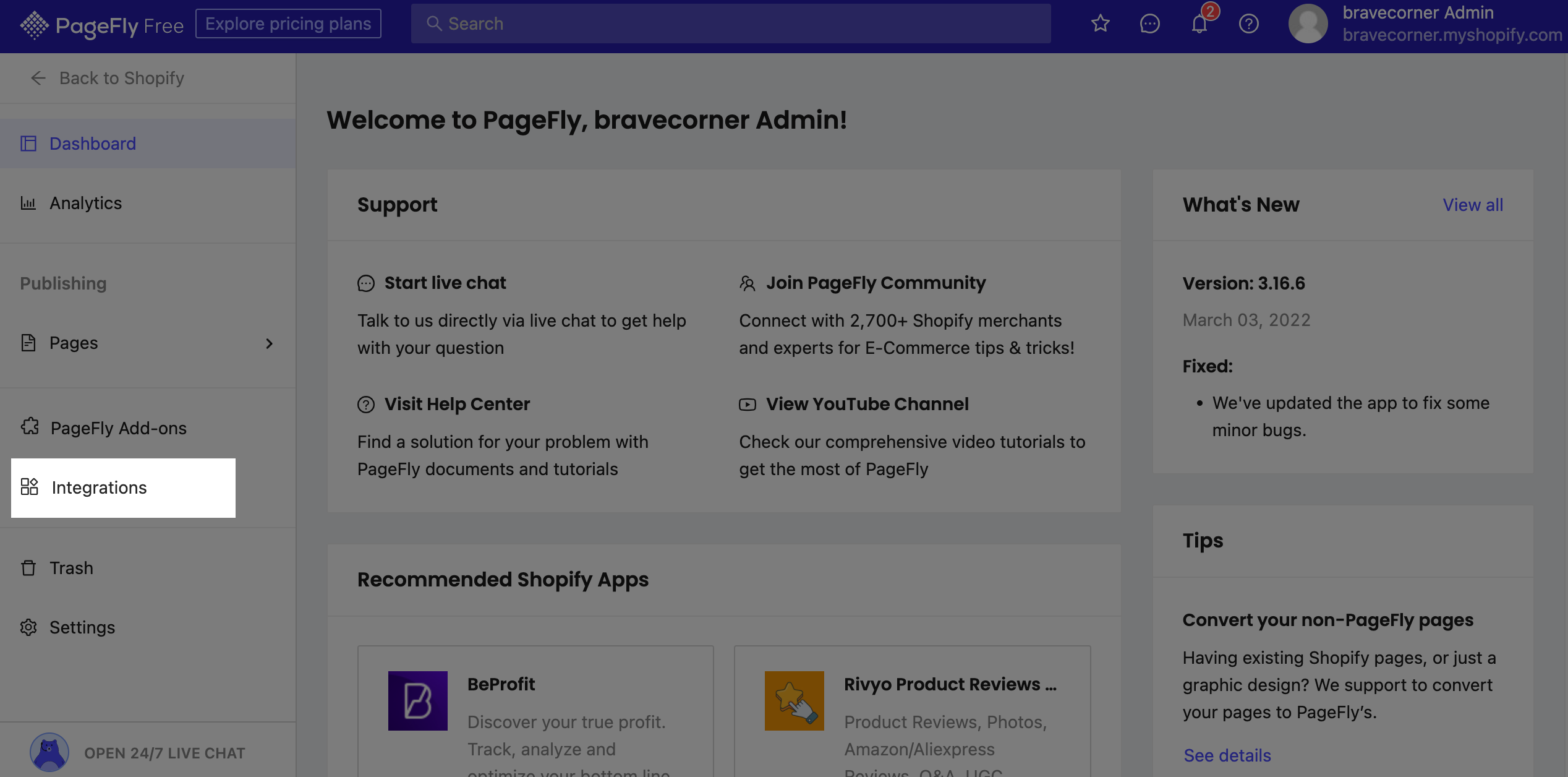 OR, In page editor, choose Add third-party elements then choose the symbol Settings or click in Edit your 3rd party elements.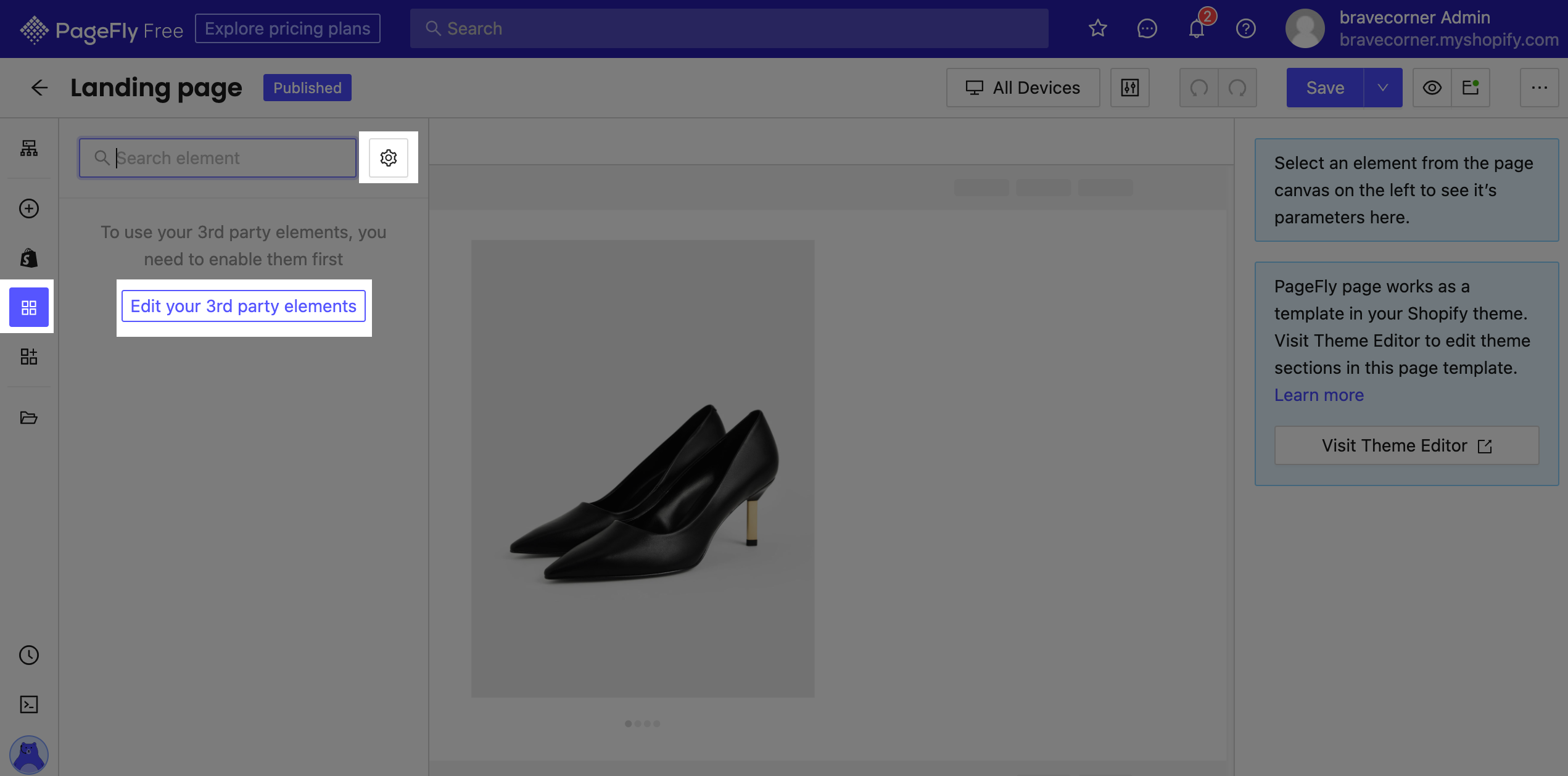 Then, you will be directed to the main dashboard of PageFly Integrations.
How to enable third-party elements?
In the dashboard of PageFly Integrations, there will be listed all elements that integrated with PageFly, divided into categories. 
To find your third-party element, you can use Search bar by name, or find by Categories.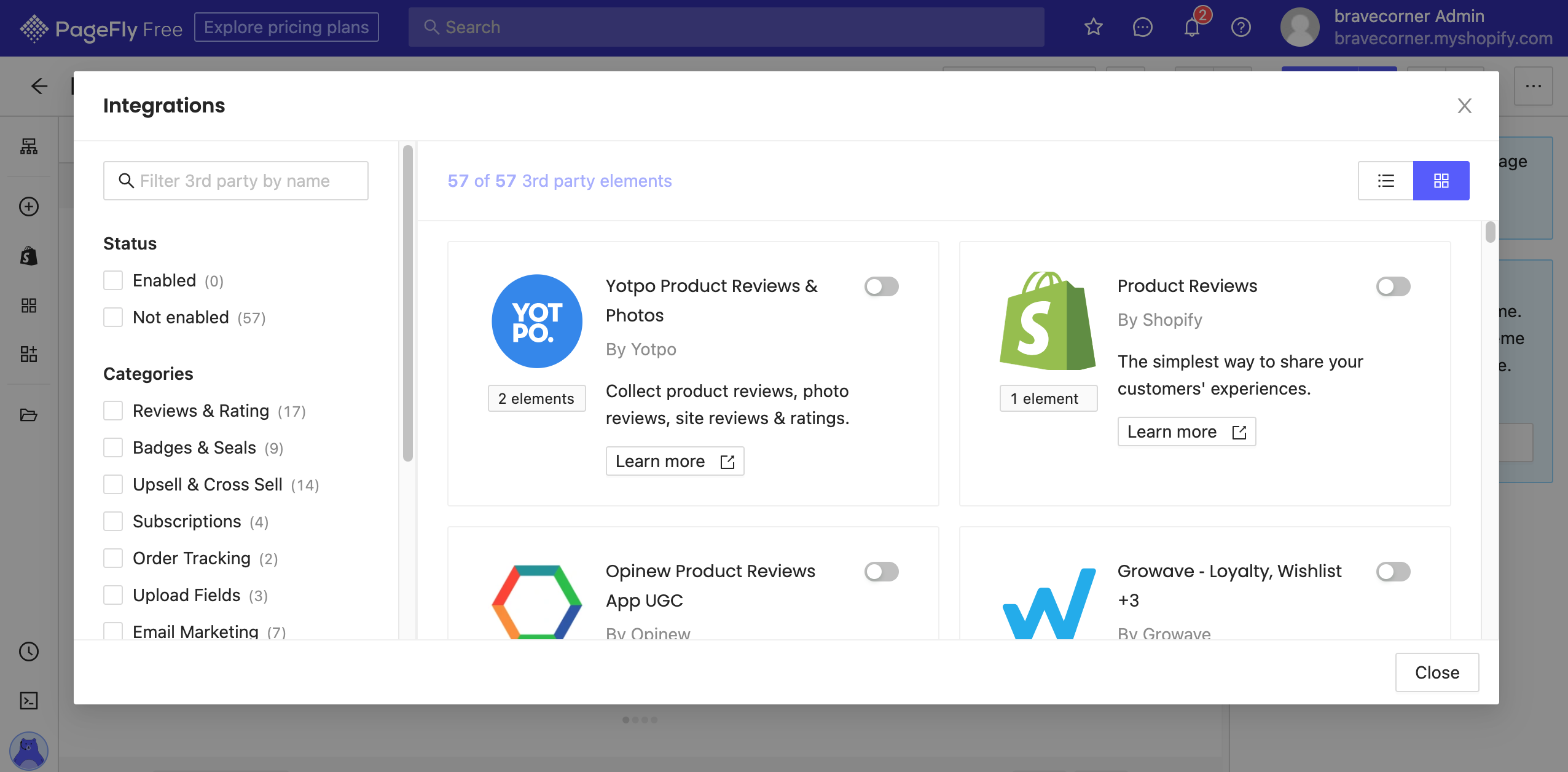 To enable or disable any third-party elements, you can refer to this GIF: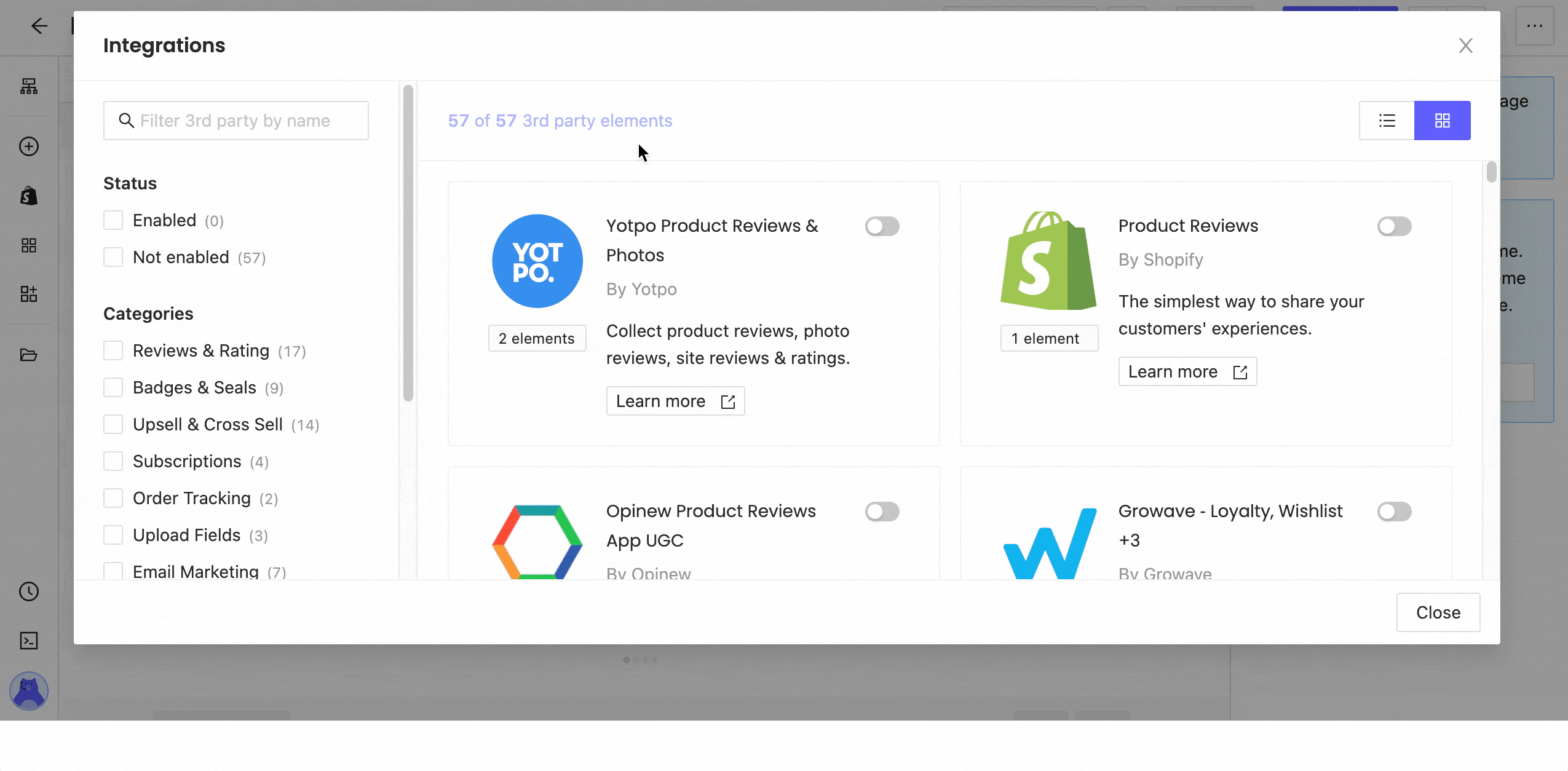 Then, third-party elements which have been enabled will immediately display in the list third-party elements in all of your PageFly page editors. In contrast, which have been disabled will not show off in your list third-party elements any more.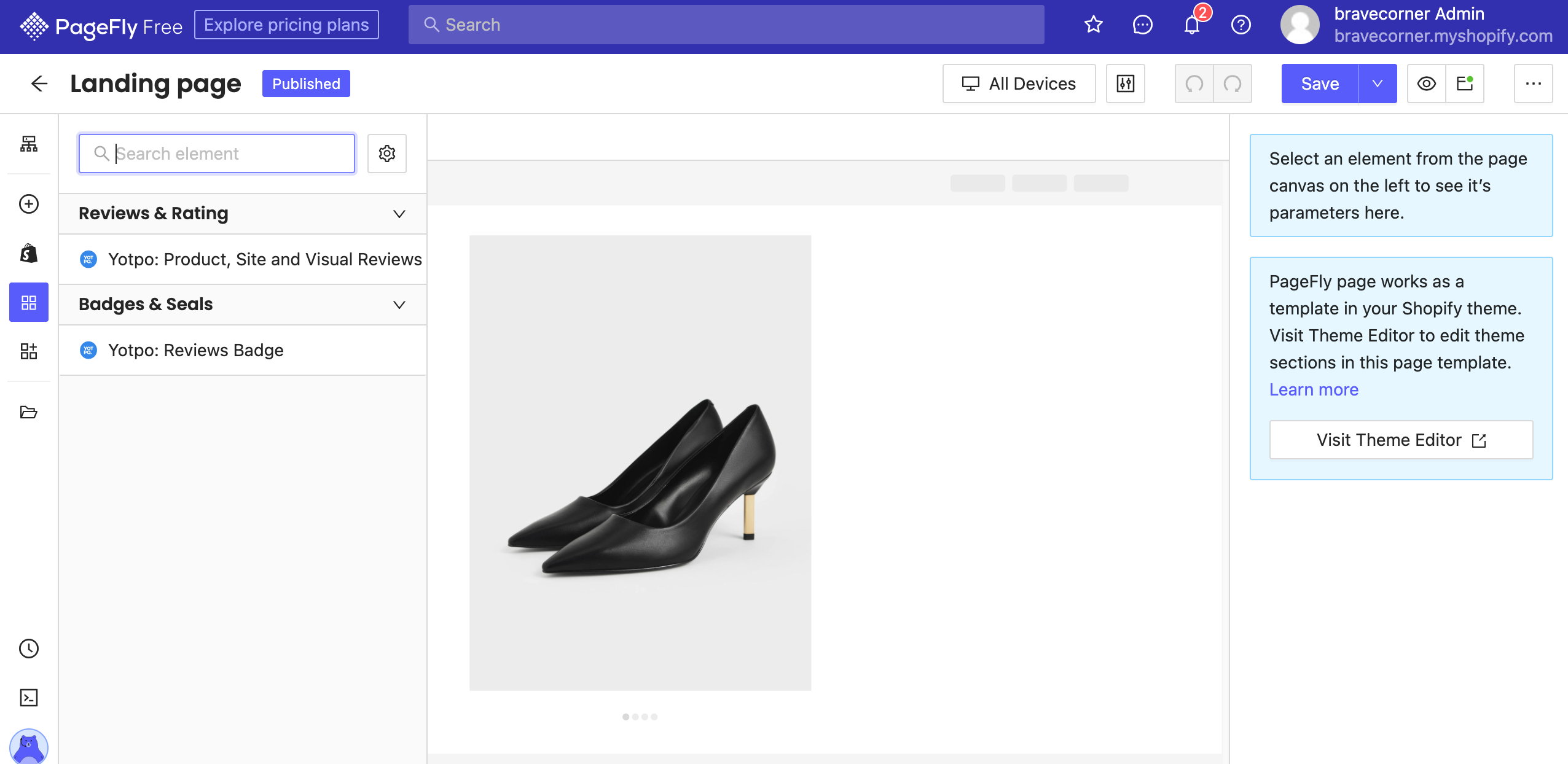 With the third-party elements that require API connection, there will appear a popup window in which you can fill App ID and Secret Key to connect PageFly to that app. For example: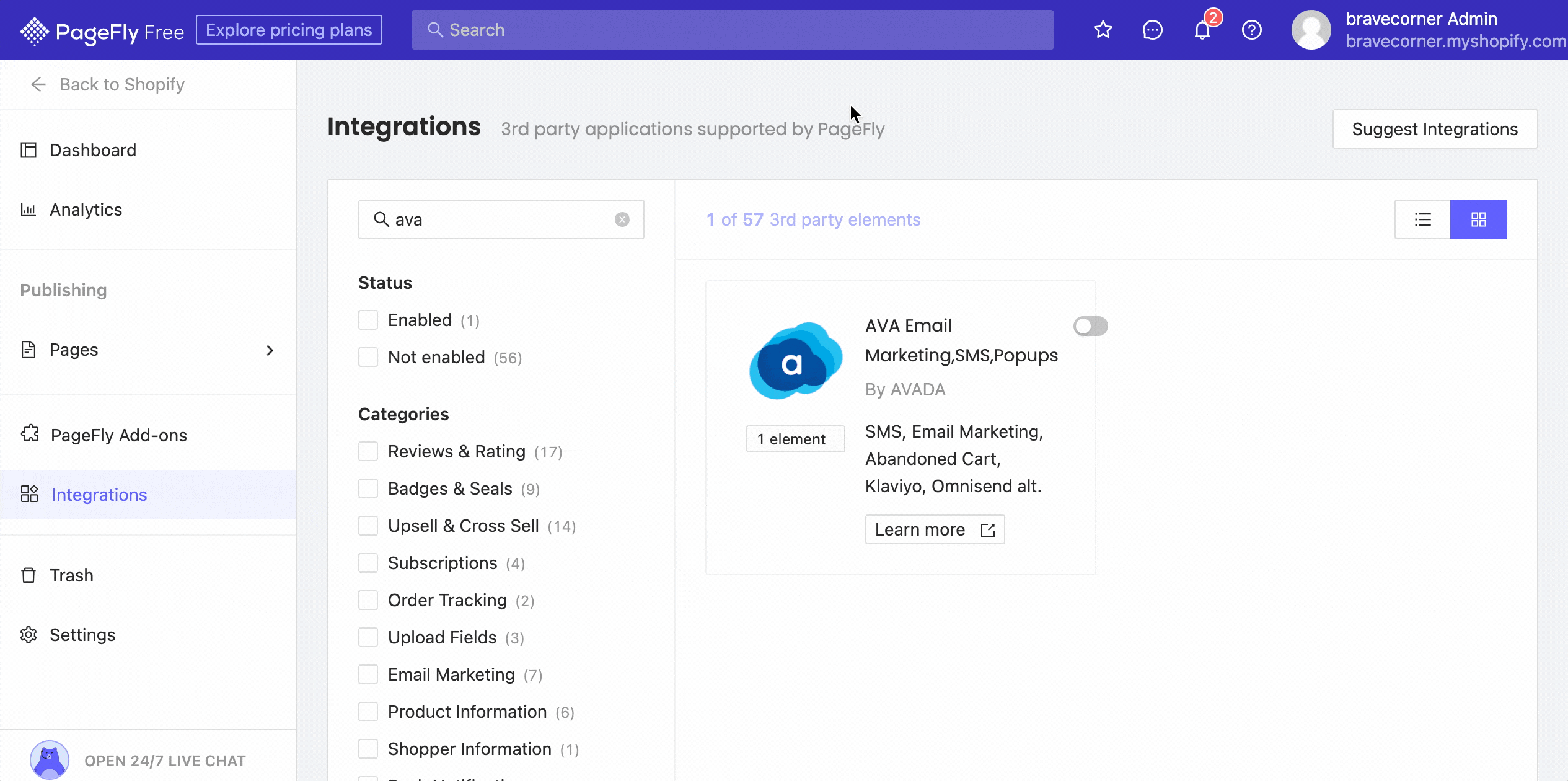 How to suggest integrations with PageFly?
In our latest update, PageFly allows you to request integrations of your favorite apps with PageFly. 
From the PageFly Dashboard > head to Integrations section in the left toolbar, there is a button Suggest Integration in the upper right corner. This button will direct you to the form that you can request the integrations with PageFly.