In this article, you'll learn about the Infinite Options element and how to use it. In order to use this element, the Infinite Options by ShopPad app has to be installed on your Shopify store.
Install Infinite Options by ShopPad
Install PageFly
About Infinite Options by ShopPad
Infinite Options element is designed to let your shoppers select the product options for items they purchase with dropdown menus, image swatches, text, number inputs, checkboxes, calendars, radio buttons, and much more.
Access the Infinite Options element 
Step 1: Click on the 3rd icon in the Element Catalog which is the Add third-party elements
Step 2: Click on the Infinite Options element in the dropdown menu
Step 3: Choose the variant you want then drag and drop it to the editor page
Note: This element works in all page type but need to be placed inside product detail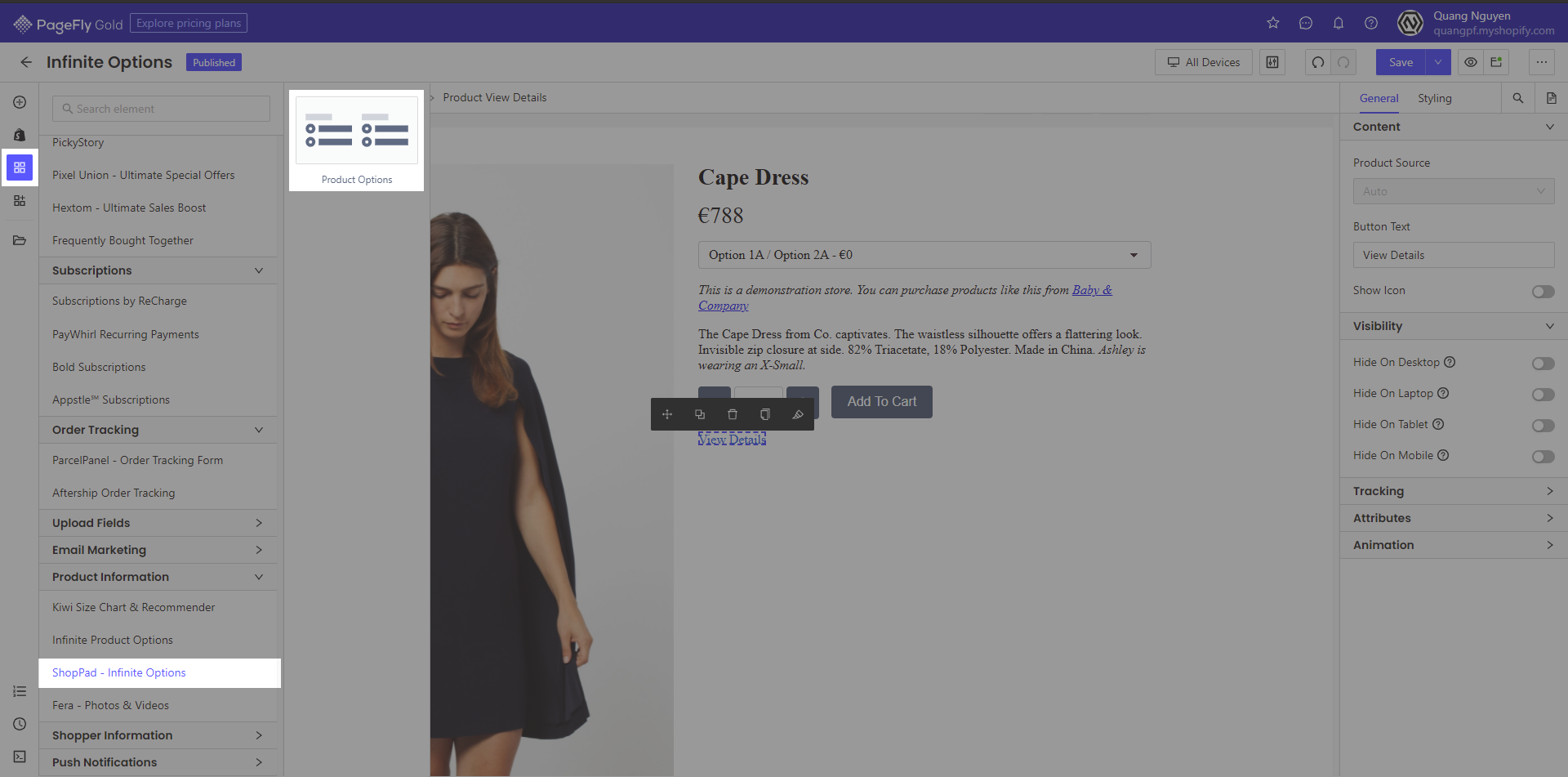 Infinite Options element configuration
Before using this element, you have to install the Infinite Options by ShopPad app to your store and configure all options in the app.
In the main dashboard,  select Option Sets > Create Option Set
Then assign all products to Infinite Options or assign specific products by adding product conditions in the section.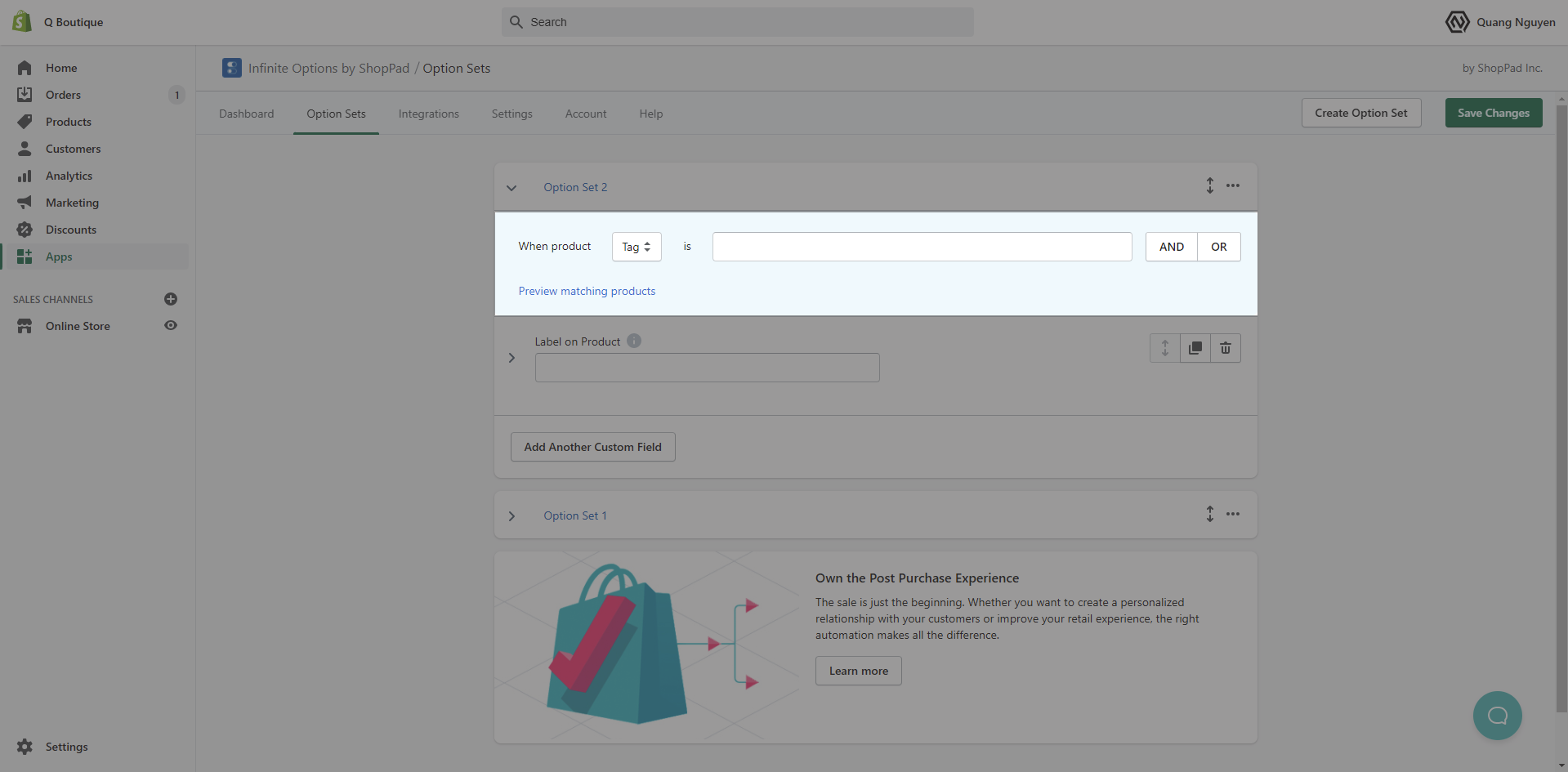 After assigning products, add your labels and make all the necessary configuration.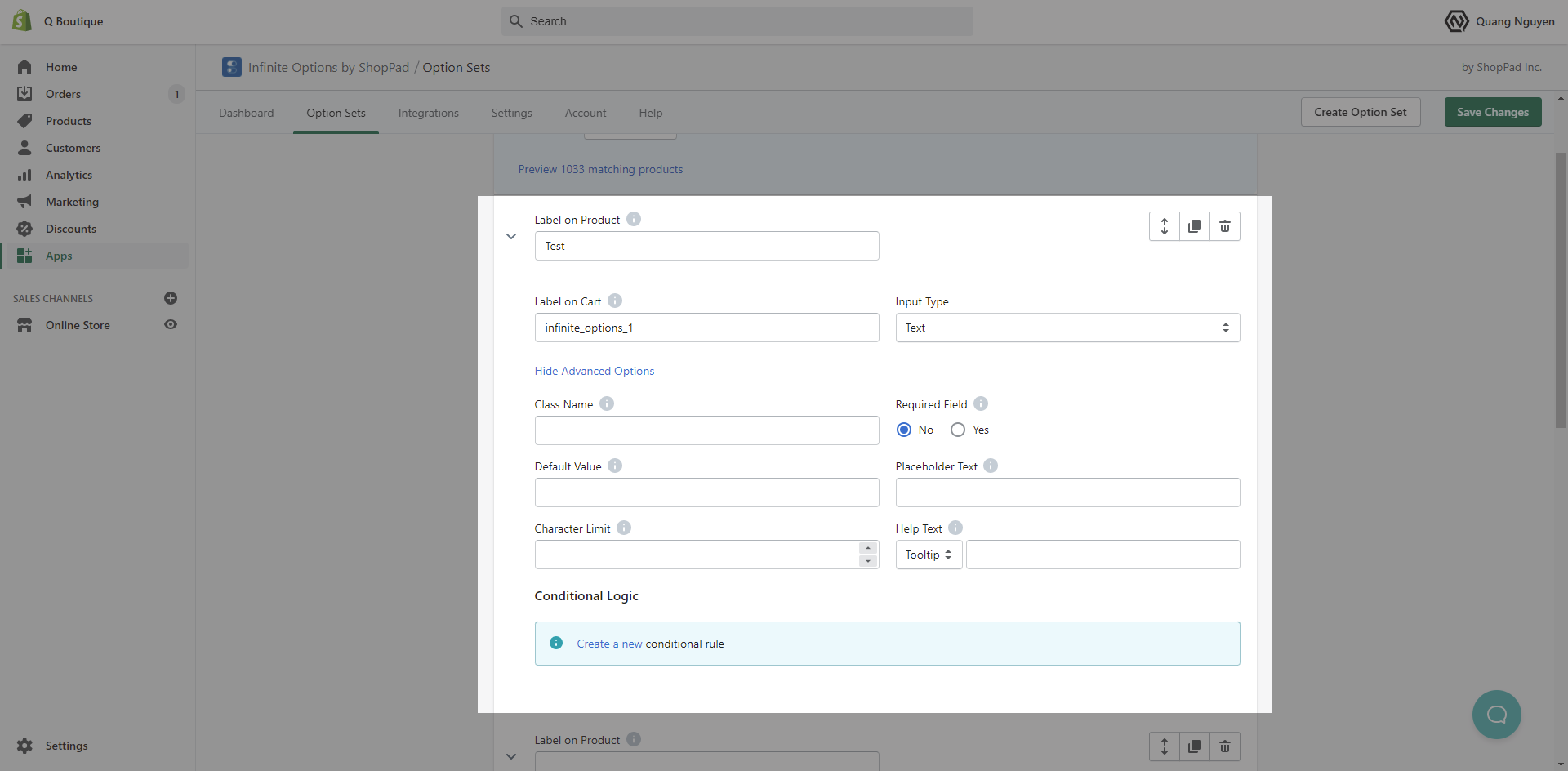 Finally, click Save Changes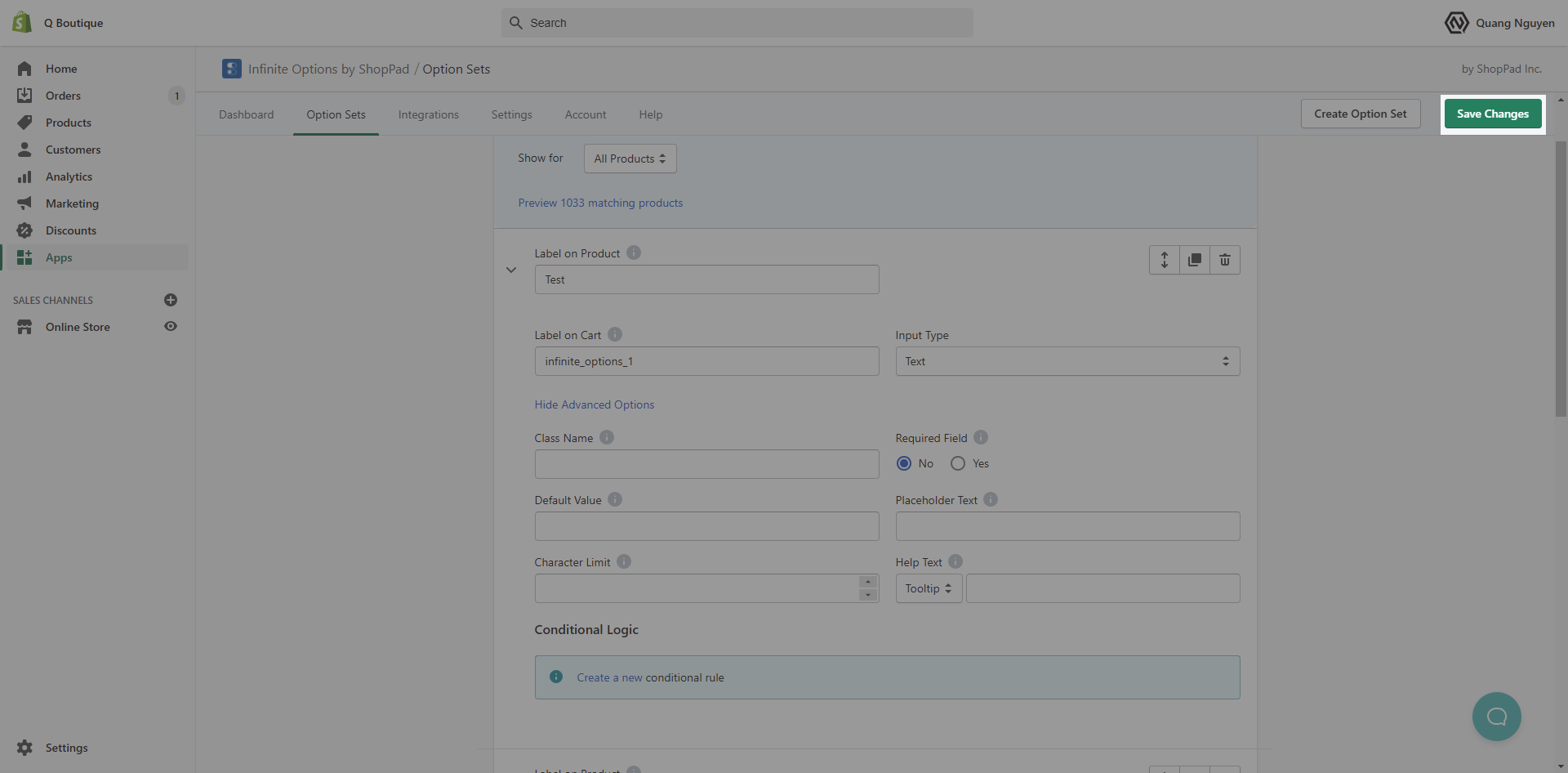 Please note that it may take a few minutes for changes to be seen in live view. 
Do not hesitate to contact us via Livechat if you have any questions or need help, our Support team is available 24/7 to assist you!