What is Bold Bundles Shopify?
Bold Bundles Element by Bold Commerce (Normally search as 'Bold Bundles Shopify' on Google) is designed to present recommended product widgets to cross-sell your products, ultimately increasing your conversion rate. Depending on your app settings, you can use the Bold Bundles element to display handpicked choices of a specific product or global products.
Access the Bold Bundles element
Firstly, you need to download the apps:
Step 1: Go to Add third party elements in the left toolbar > Click on the Edit your 3rd party elements button.
Step 2: In Integrations popup page, you can search "Bold Bundles" on the search bar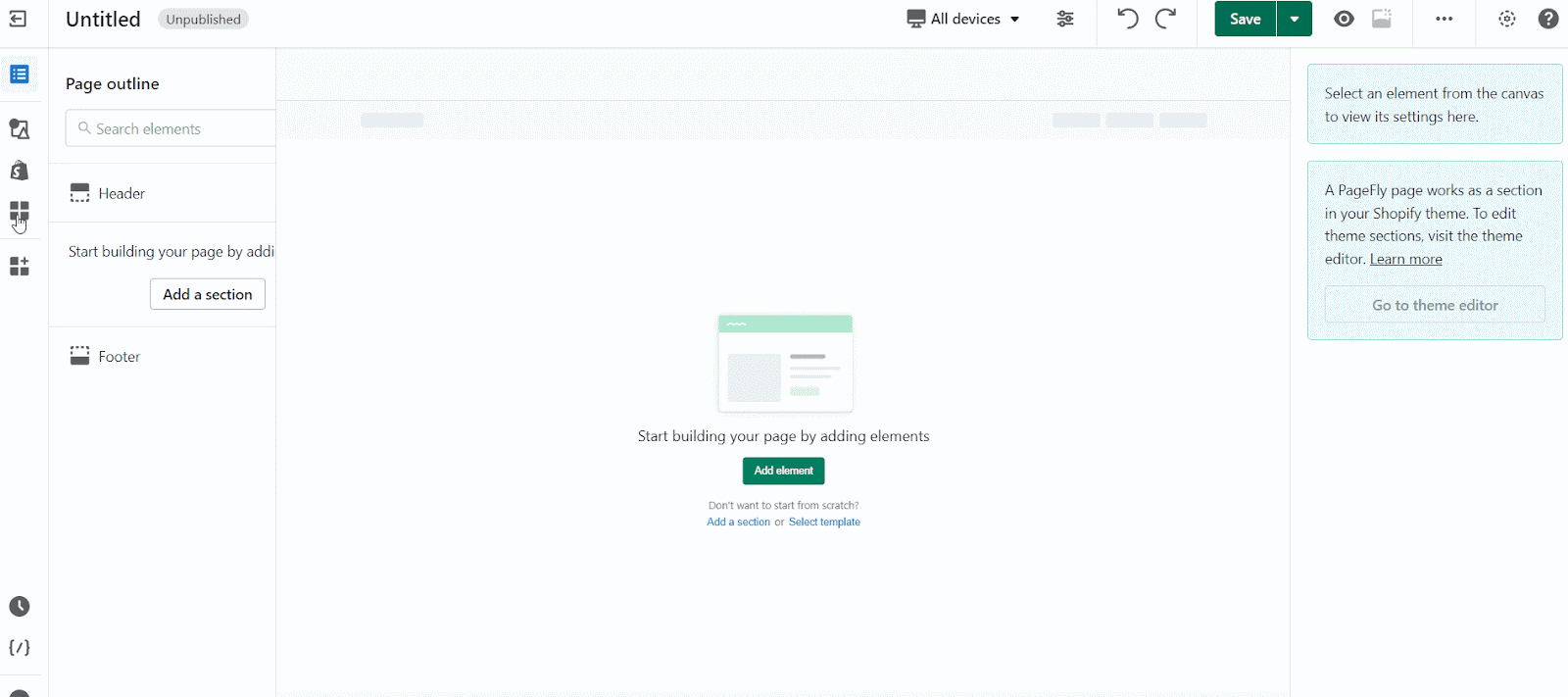 Step 3: Click on Bold Bundles element in the dropdown menu
Step 4: Choose the variant you want then drag and drop it to the editor page
This element comes in only one variation, which is the Bundle Offer.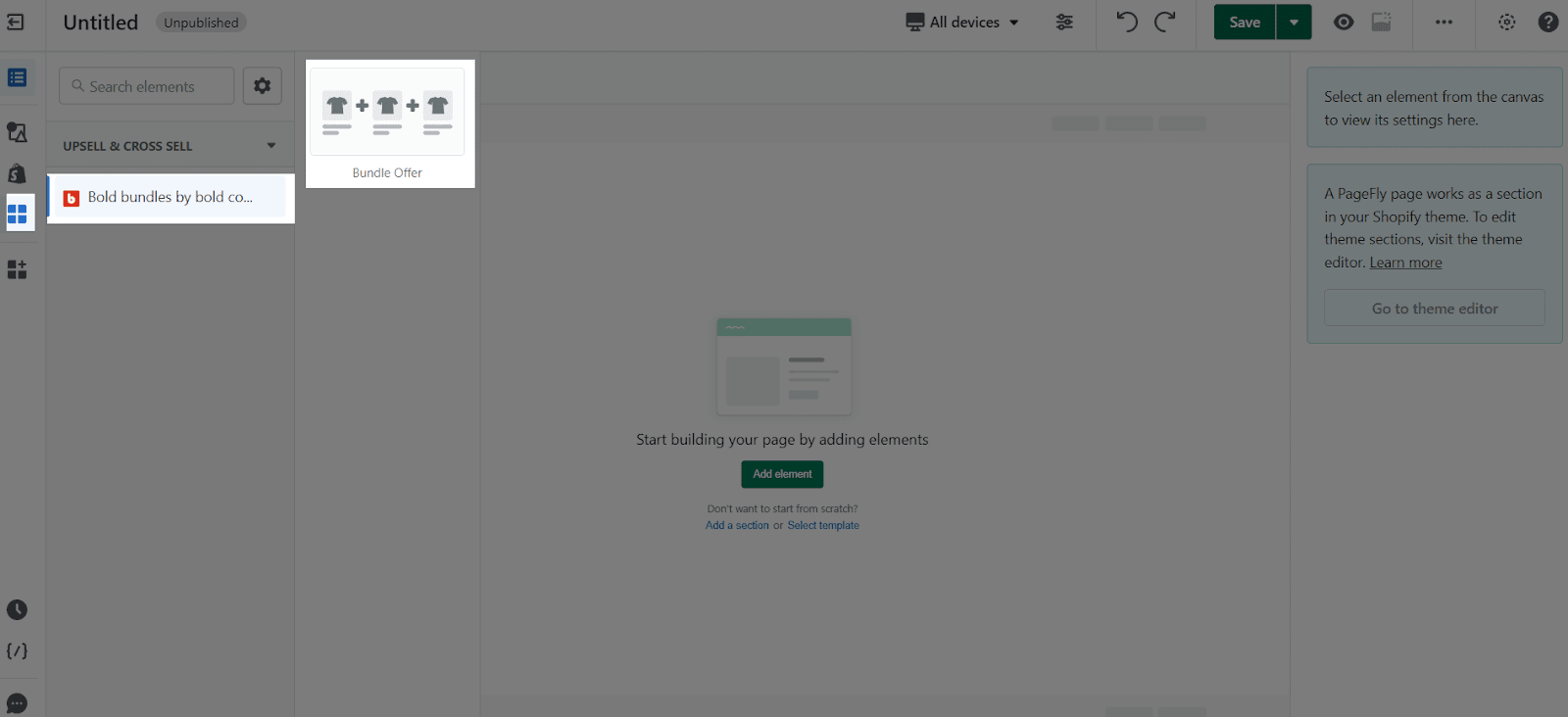 Configuration
Element Settings
You can customize the styling of the Bold Bundles element in the Styling Tab.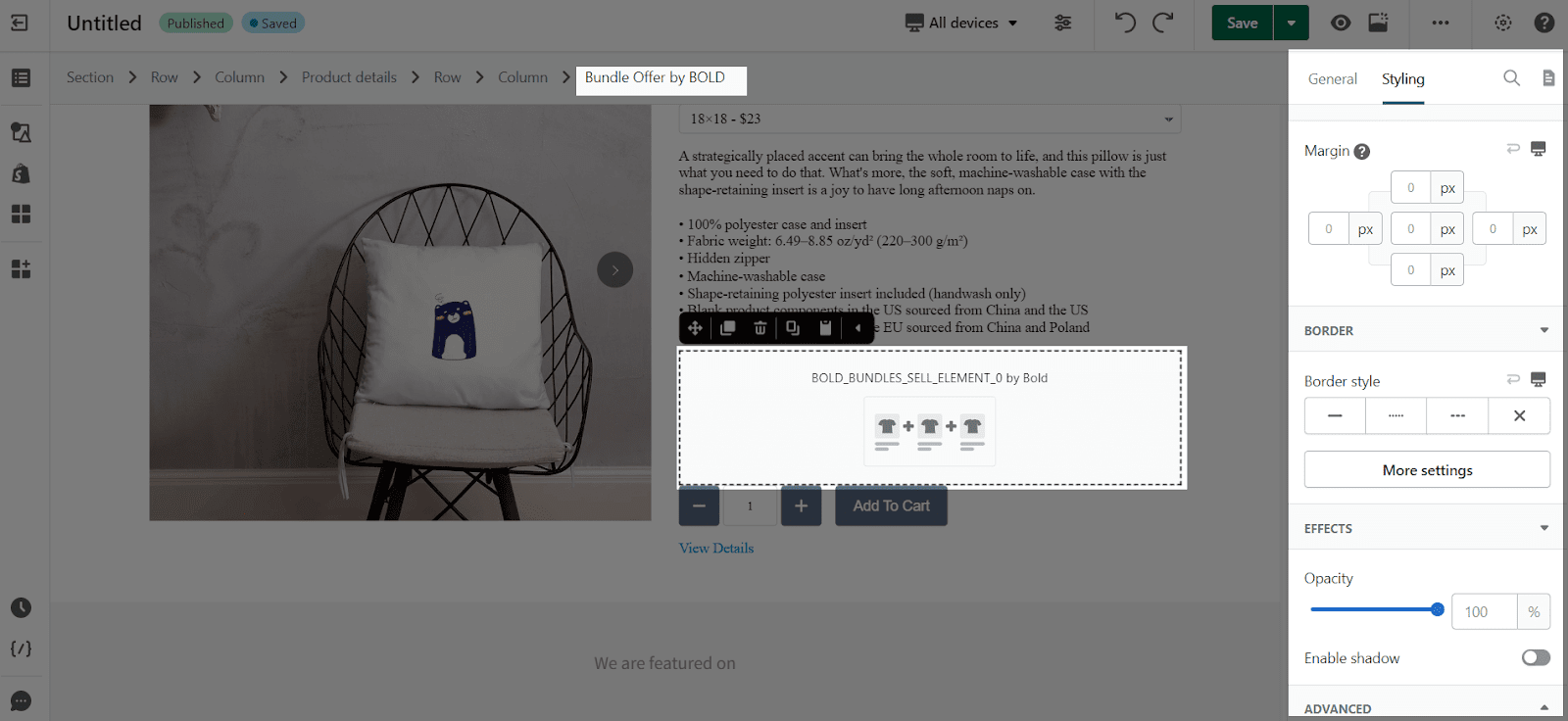 You can check more information about the Styling tab here.
Bold Bundles App Settings
Select the element in the layout to see its variation then easily drag and drop the element onto your page.
Before using this element, you have to install the Product Bundles app to your store and configure all options in the app.
In the main dashboard, click on the Create New to create the Bundles groups.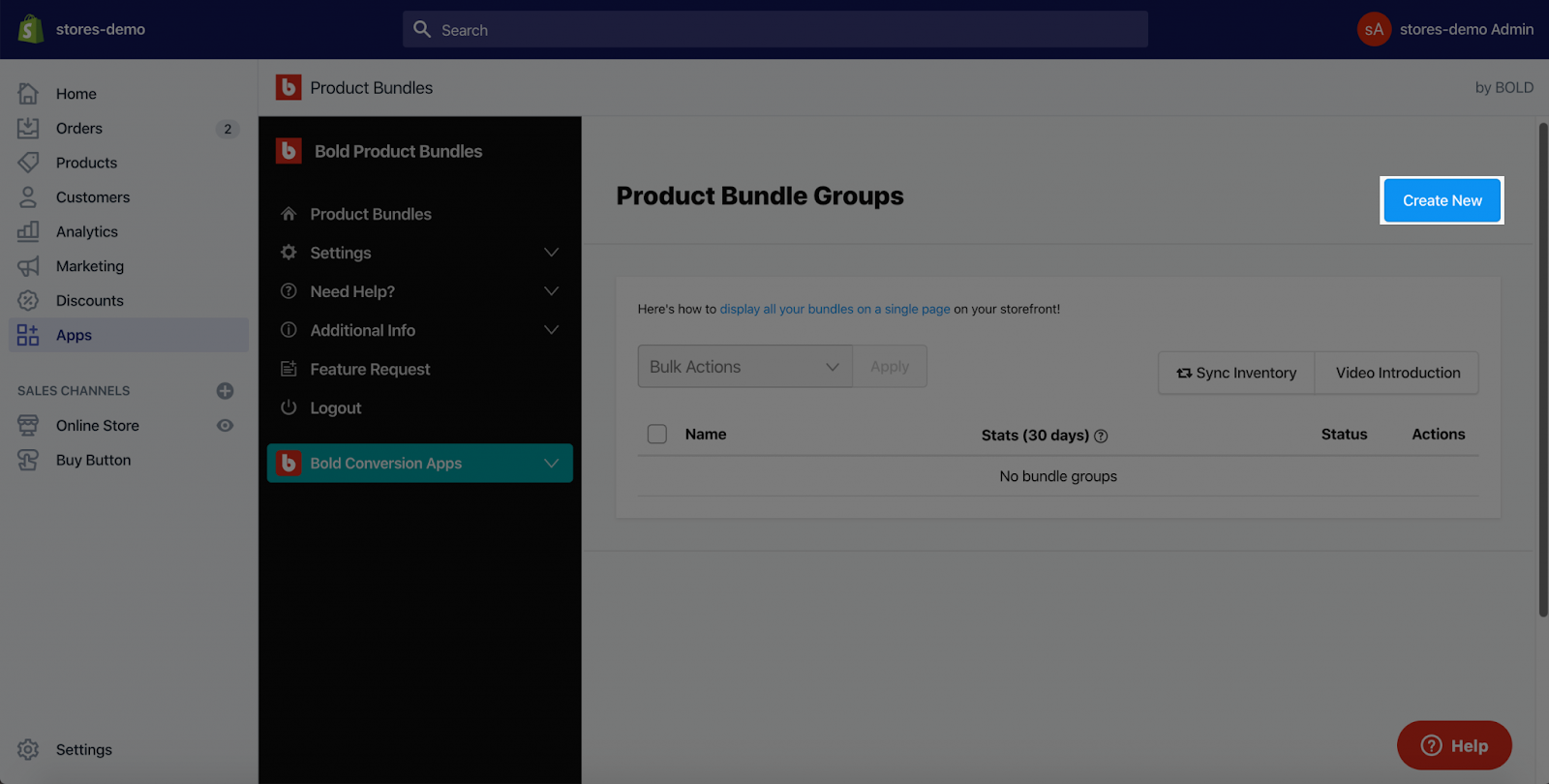 Choose one of the bundle types and add the products you want and configure settings for them.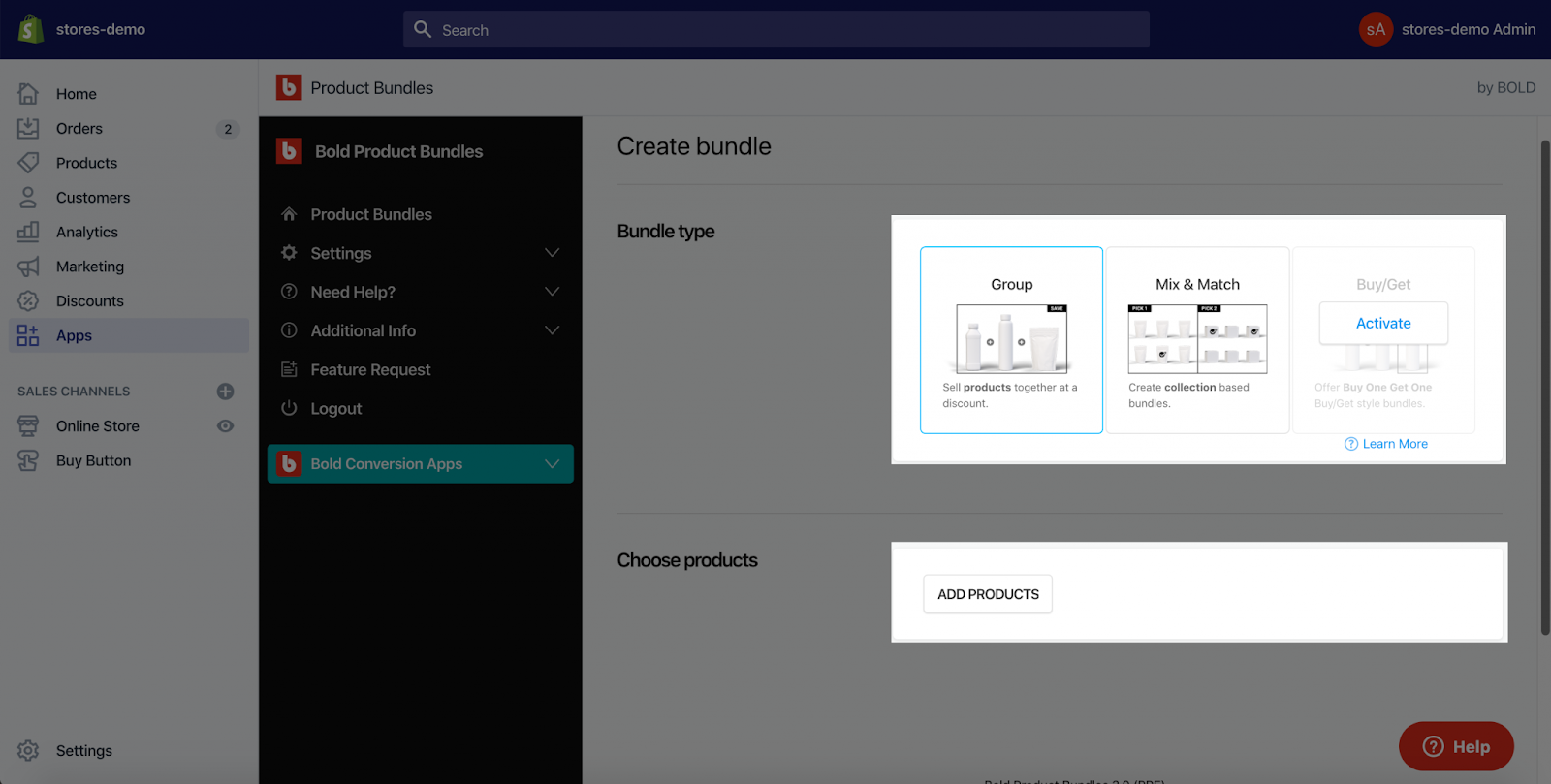 Once you finish configuring options in the Product Bundles app, come back to the PageFly Product page and use this element.
In the Product page, this will depend on the chosen products you select in your Page Settings modal. Once you drag the element into the Editor, it will pull all product bundles on your live page.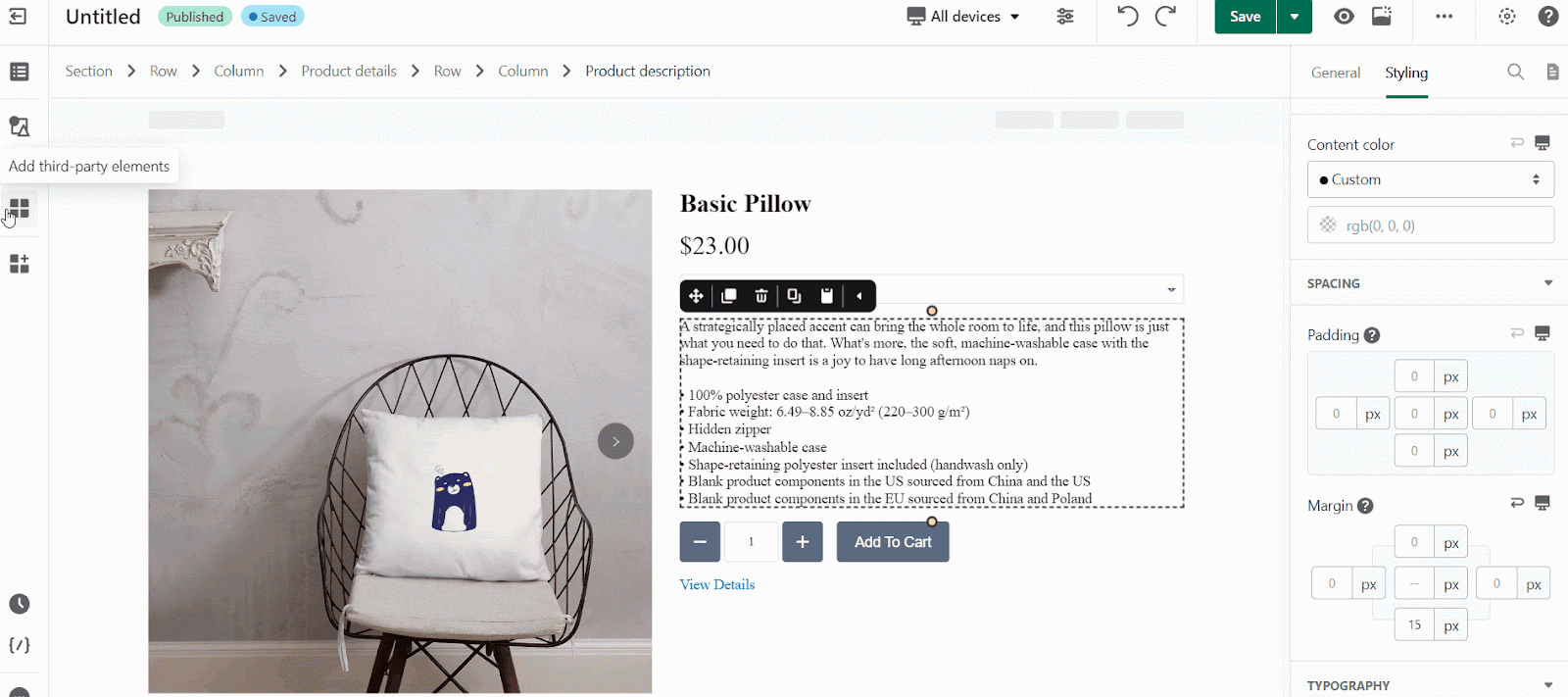 You can read more here about the parameters in the General tab. Note that this element only works on the Product page.
You can check the video tutorial below
Frequently Asked Questions
Overview
| | |
| --- | --- |
| How much is Bold Bundles Shopify? | $19.99/month |
| When was Bold Commerce established? | 2012 |
| Founder of Bold Commerce? | Yvan Boisjoli (Canadian) |
What is Bold Bundles?
This is the simpler Shopify Tool to sell kits, set and manage product bundles. Therefore, Bold Bundles can gather products together, and create an entire collection, so customers can mix & match to get better discount
Benefits of Using Bold Bundles
Create a unique styled collection by using bundles on specific products, so buyers can mix and match.
Set a discount price, fixed prices or By 1 Get 1 promotion.
Promote Offers by the bundle widget in product pages.
What does a 19.99$/month plan contain?
One-click to add add-to-cart button. Bundle (or collect) products more than once to present discounts., and to create bundles by products or collection.
What is Bold Commerce mission in the beginning?
To extend platform capabilities with technology that helps brands grow, and to deliver great service along the way. (about Bold Commerce)