In this article, you'll learn about the Swym element and how to use it. In order to use this element, the Wishlist Plus by Swym app has to be installed on your Shopify store.
Install Wishlist Plus by Swym
Install PageFly
About Swym – Add to Wishlist element
Sywm – Add to Wishlist element is designed to enable customers to bookmark their favorite products and pick up where they left off when they return. This will improve the buying experience and bring customers back to your store.
Access the Swym – Add to Wishlist element
Step 1: Go to Add third party elements in the left toolbar > Click on the Edit your 3rd party elements button.
Step 2: In Integrations popup page, you can search "Wishlist Plus" on the search bar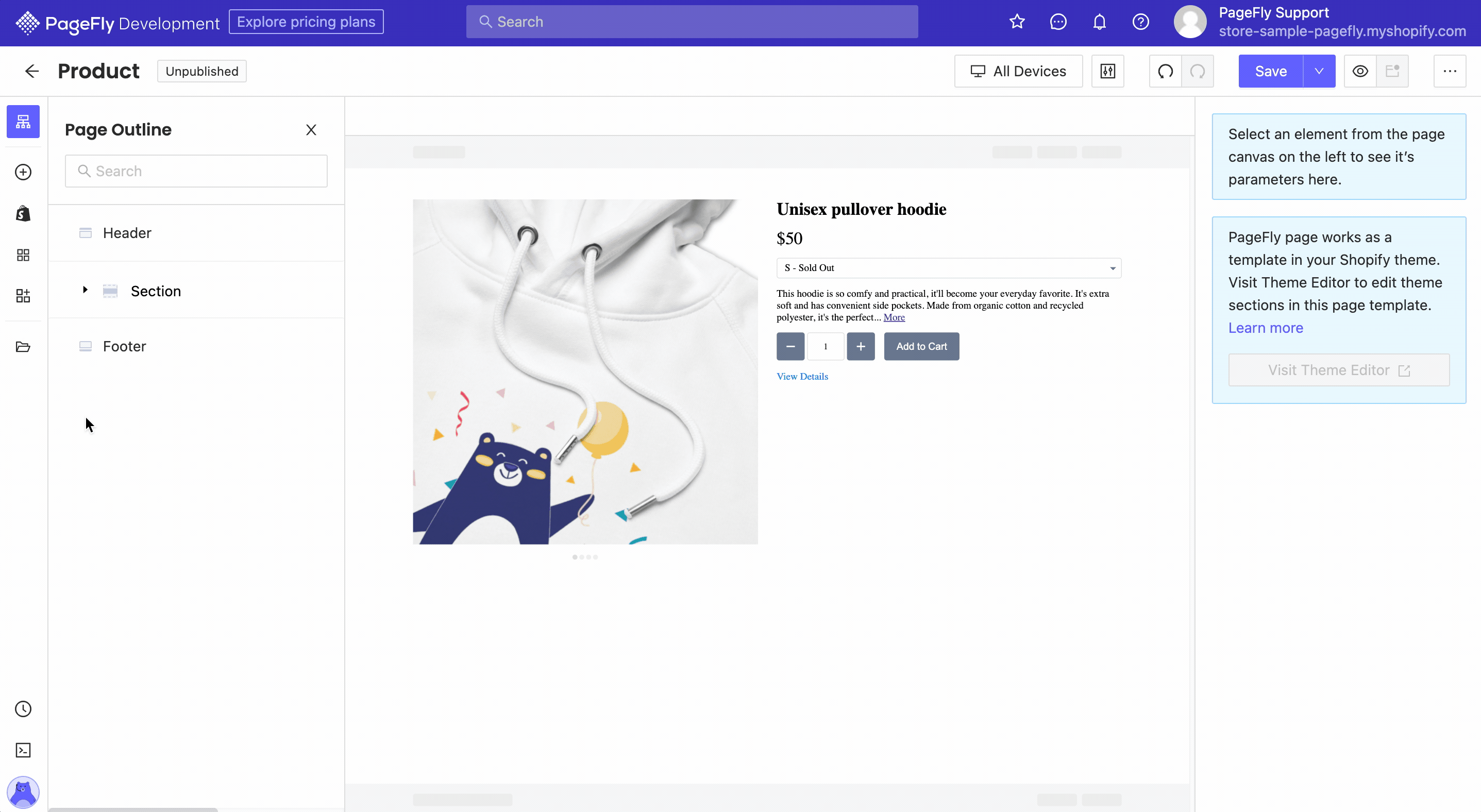 Step 3: Click on Bold Bundles element in the dropdown menu
Step 4: Choose the variant you want then drag and drop it to the editor page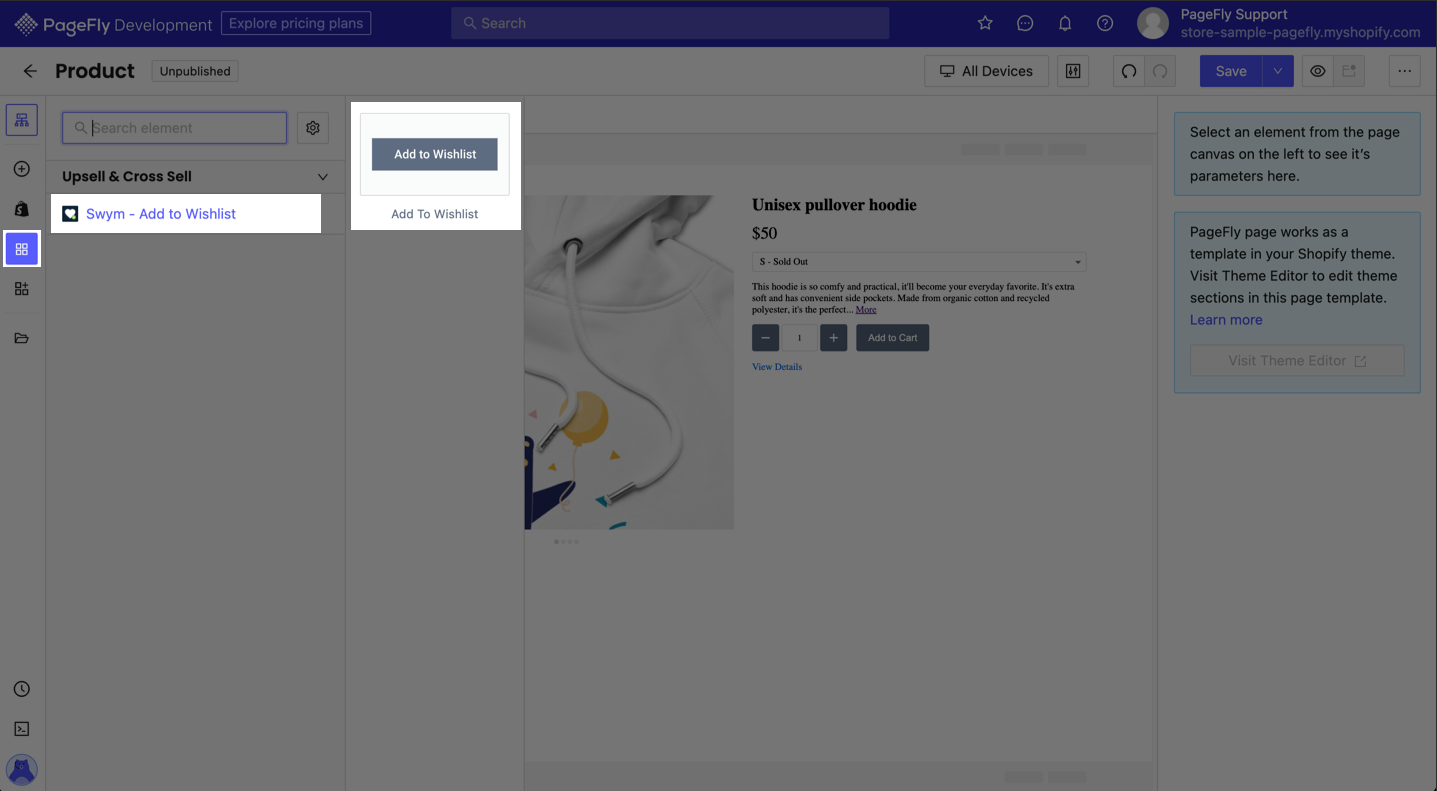 Styling configuration
You can customize the styling of the Bold Bundles element in the Styling Tab.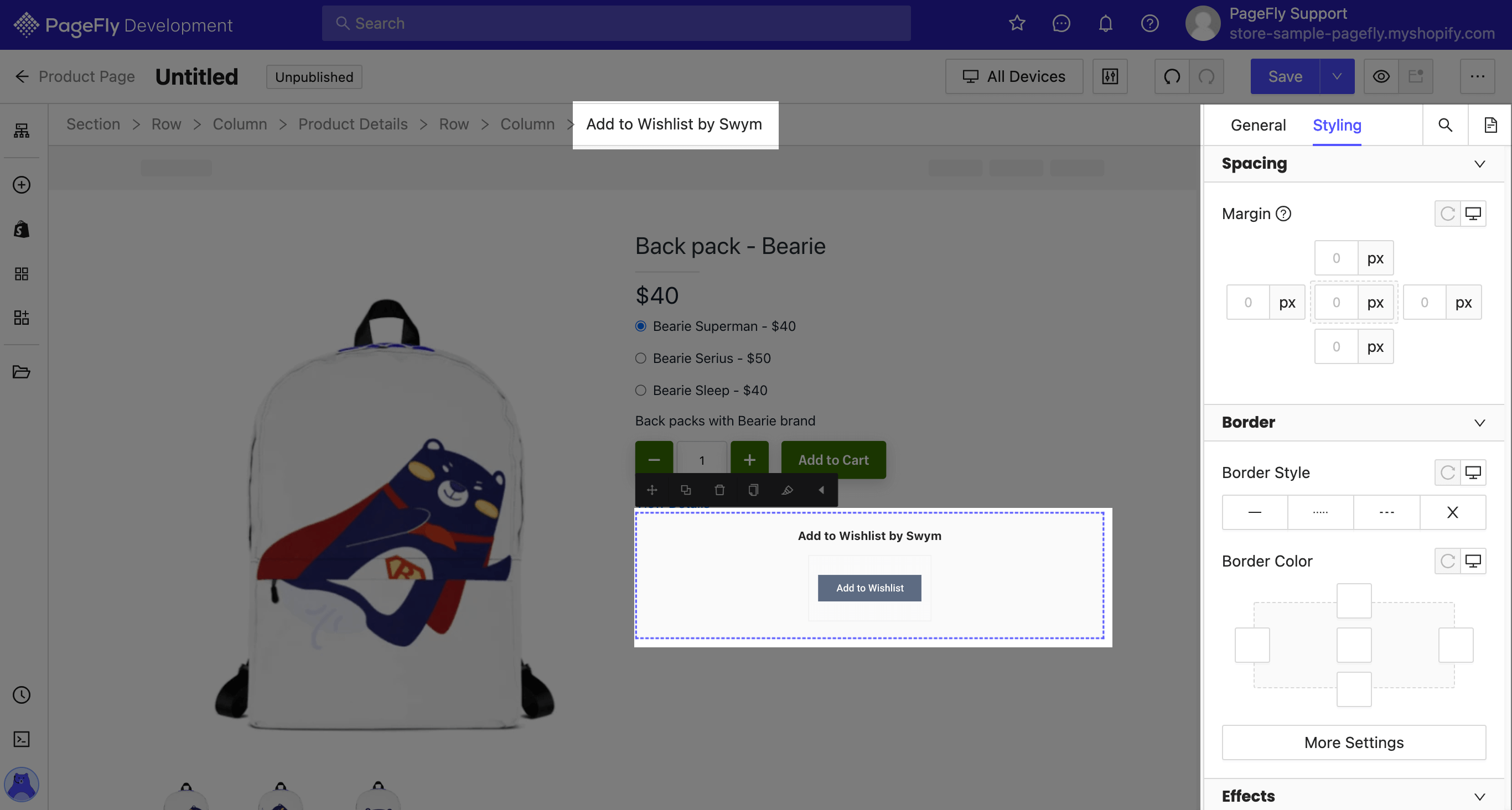 You can check more information about the Styling tab here.
Swym – Add to Wishlist configuration
Before using the element, you have to install the Wishlist Plus app to your store and configure/enable it inside the app, then come back to PageFly to use the element for the corresponding product(s) you want.
Please access Wishlist Plus app from your Shopify admin then select Wishlist Plus > Configuration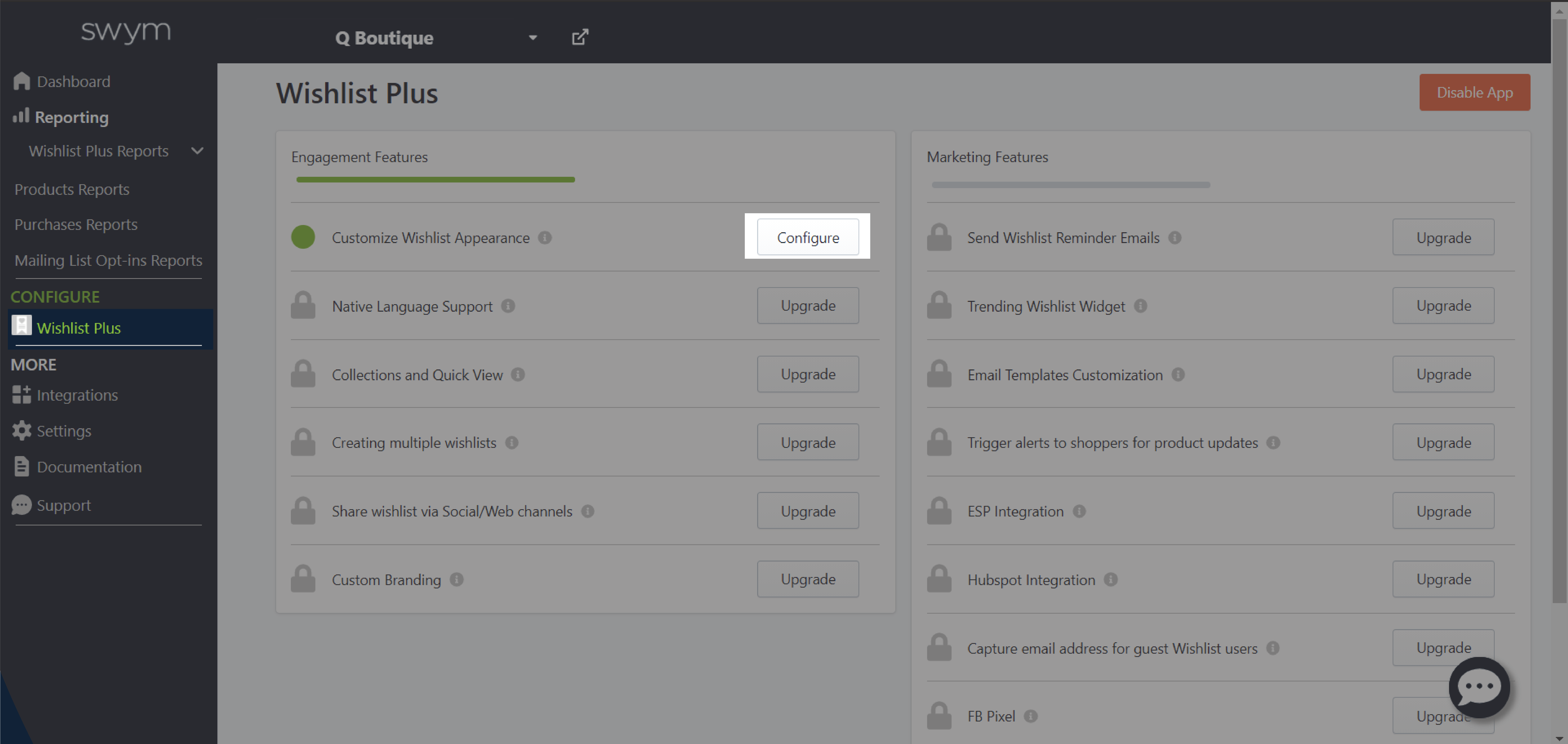 Then you will see configuration like this. Please make all configurations you need and click "Save Settings"
In PageFly editor, you will see the element like this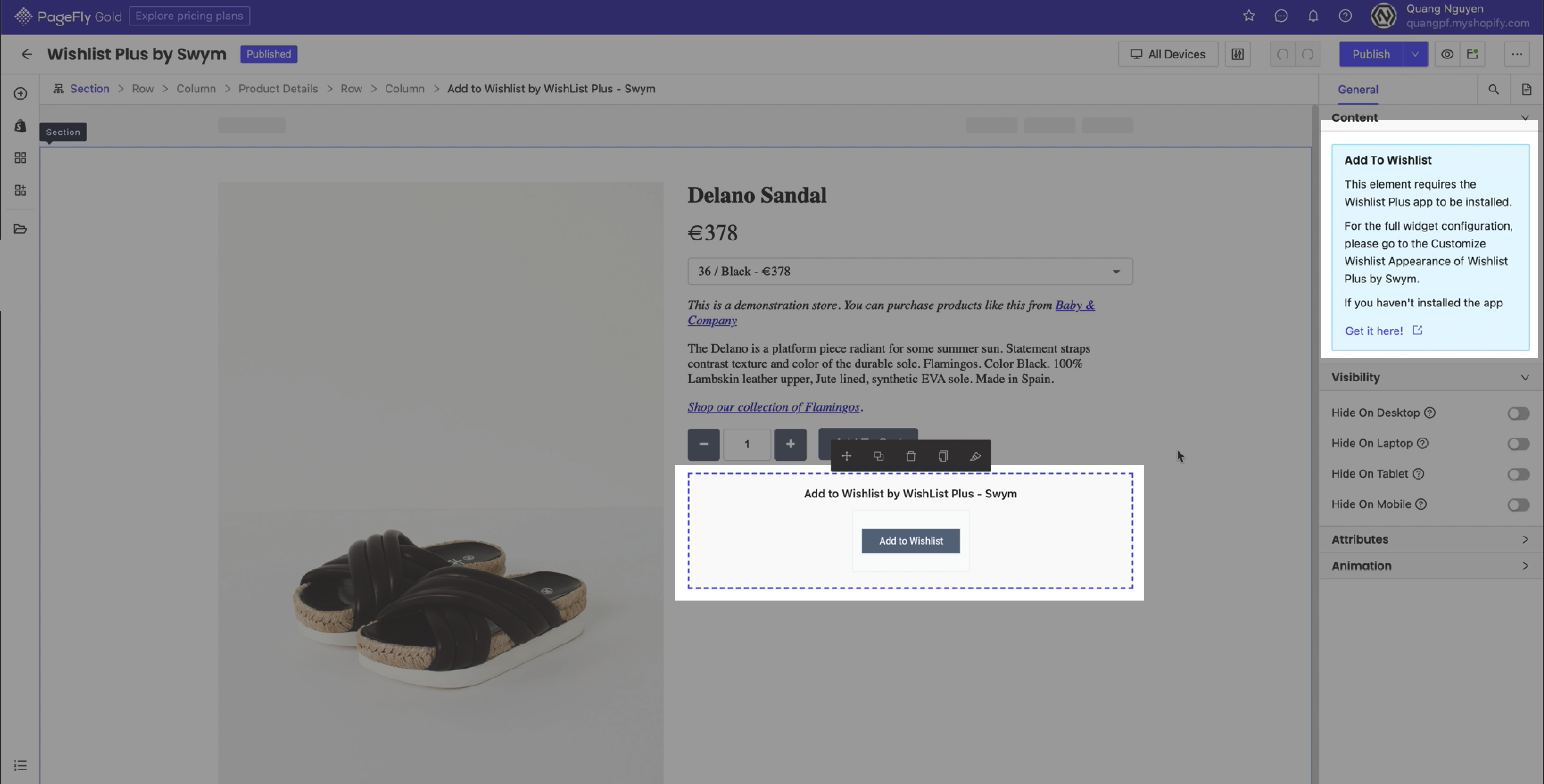 You can get further information about ATTRIBUTES, VISIBILITY, ANIMATION parameters here
Please note that Swym – Add to Wishlist only works on product page,
Finally, hit Publish to see the result on your live page.
In live view, the Add to Wishlist button will appear like this. The style of the button depends on your setting in the app.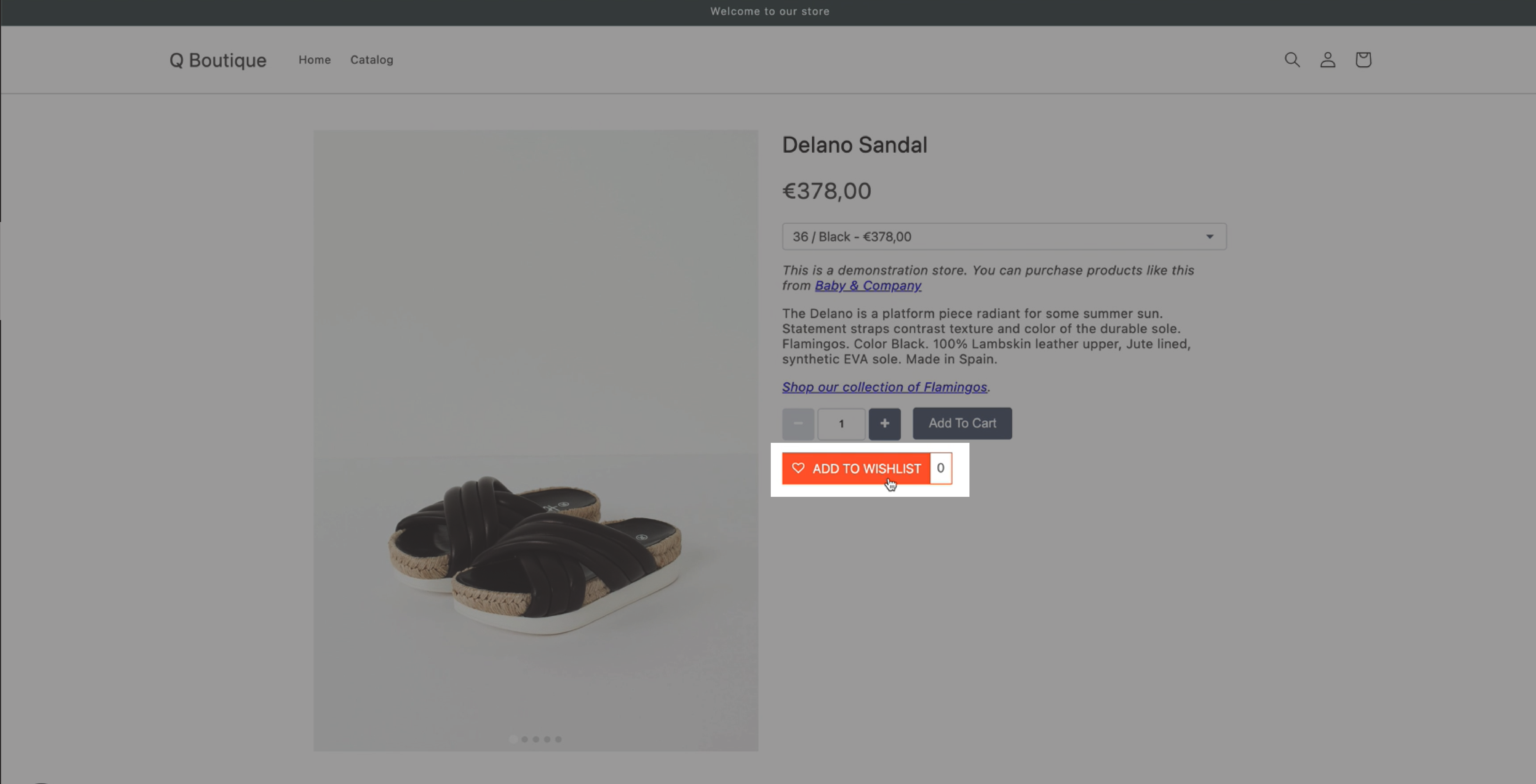 Customers can click on this button on the live view to see which products are added to wishlist.