In this article, you will learn to use the MailChimp form element to create a subscription form on your page.
Step 1: Visit your MailChimp account
Access your MailChimp account > go to Lists > choose your list.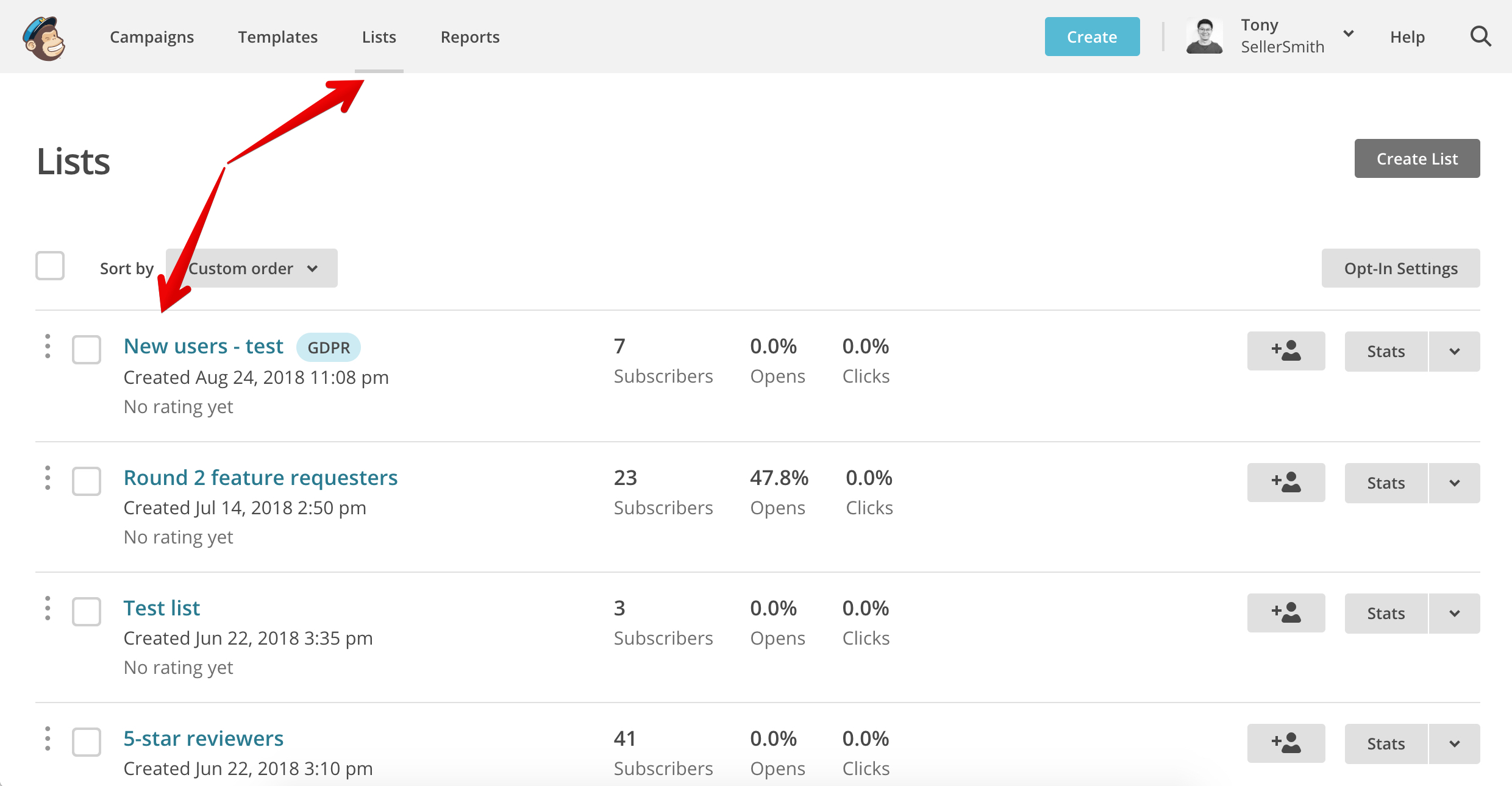 Step 2: Go to Signup forms
Navigate to Embedded forms option > click Select.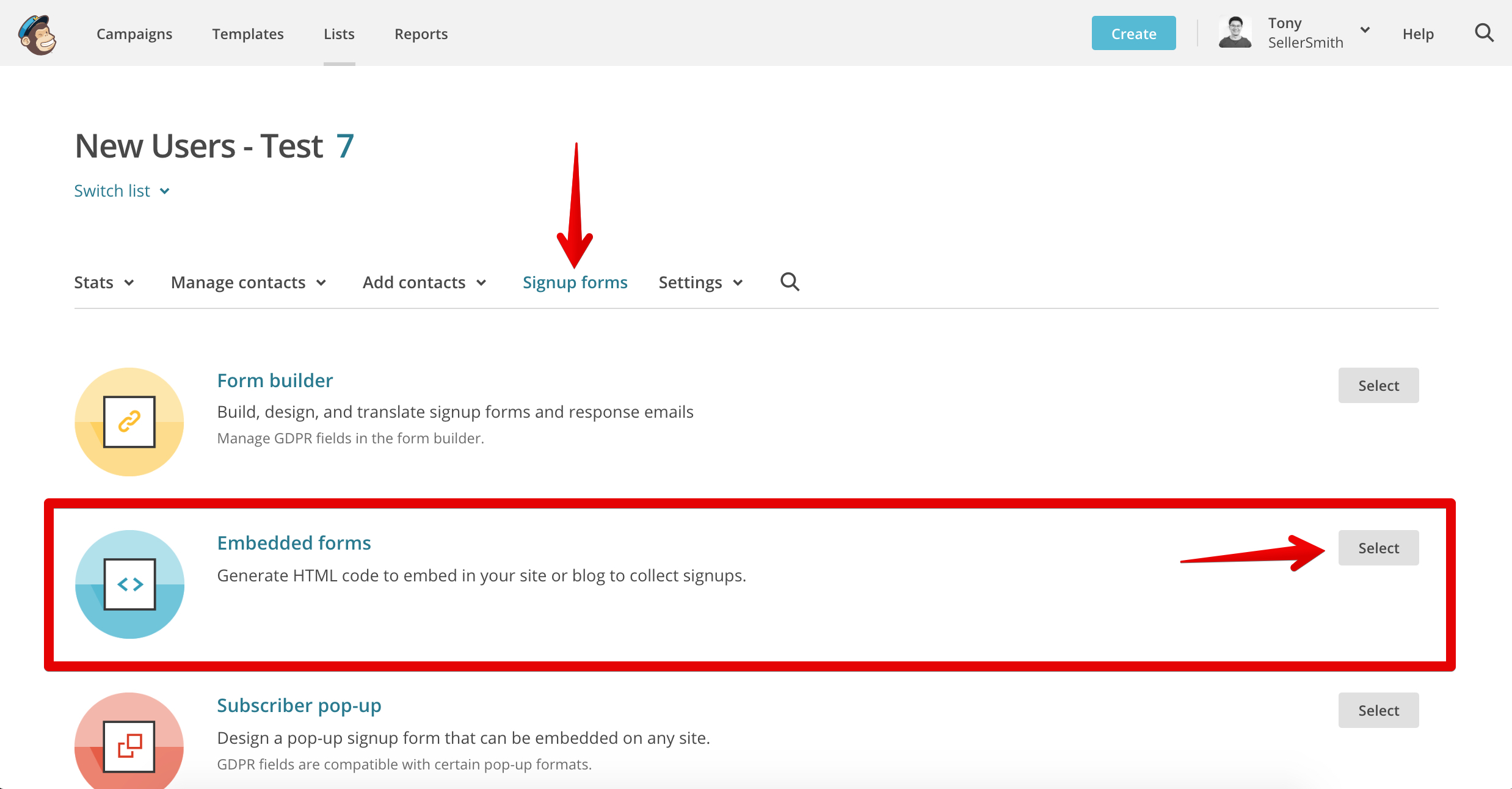 Step 3: Copy the Action URL from the code text box
Find the form action code > copy everything inside the quotation symbol, starting with https://….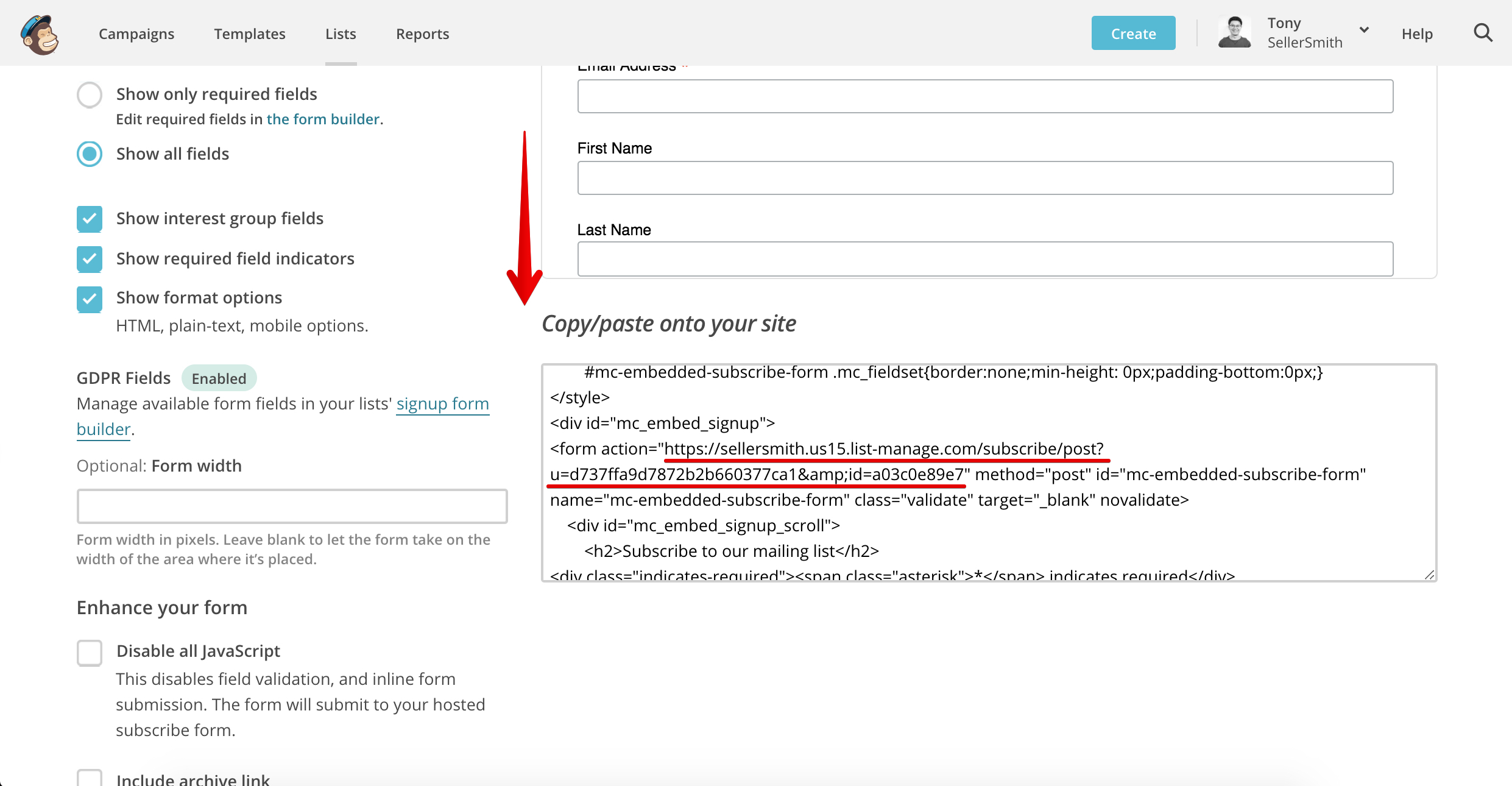 Step 4: Activate MailChimp form element with the copied code
Click Add Element > ADVANCED > choose MailChimp Form element.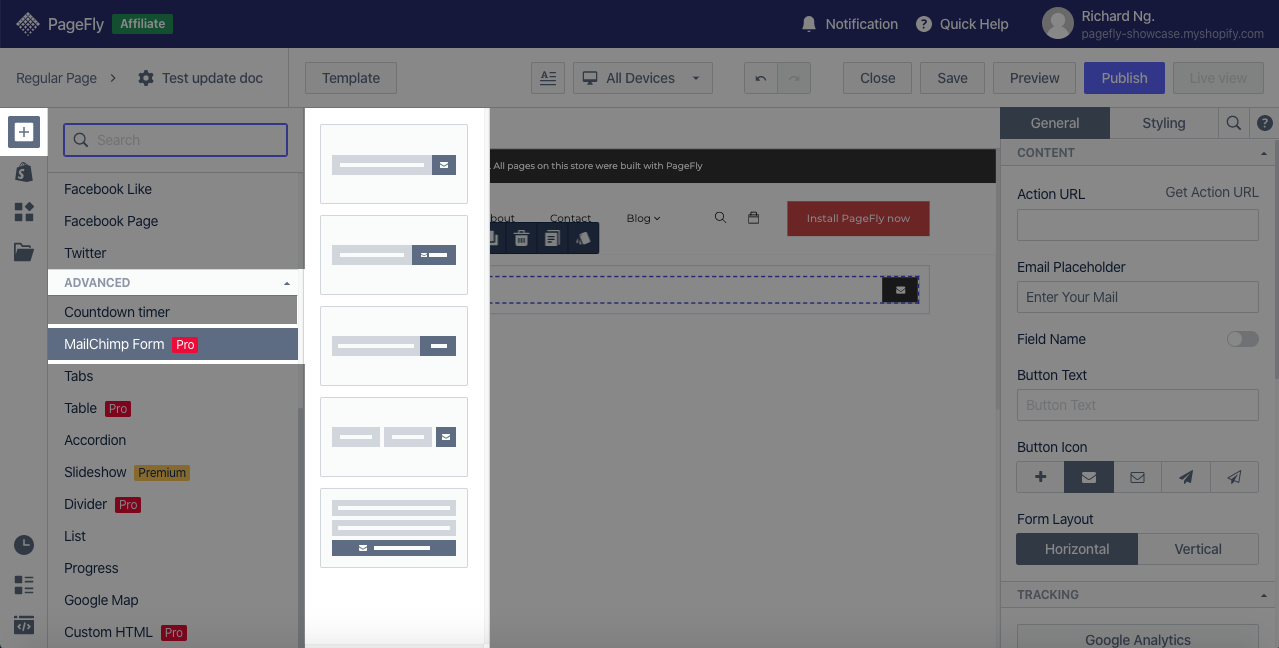 After dragging the MailChimp Form element to the page, select it and paste the copied code into Action URL parameter of the CONTENT section in the General tab.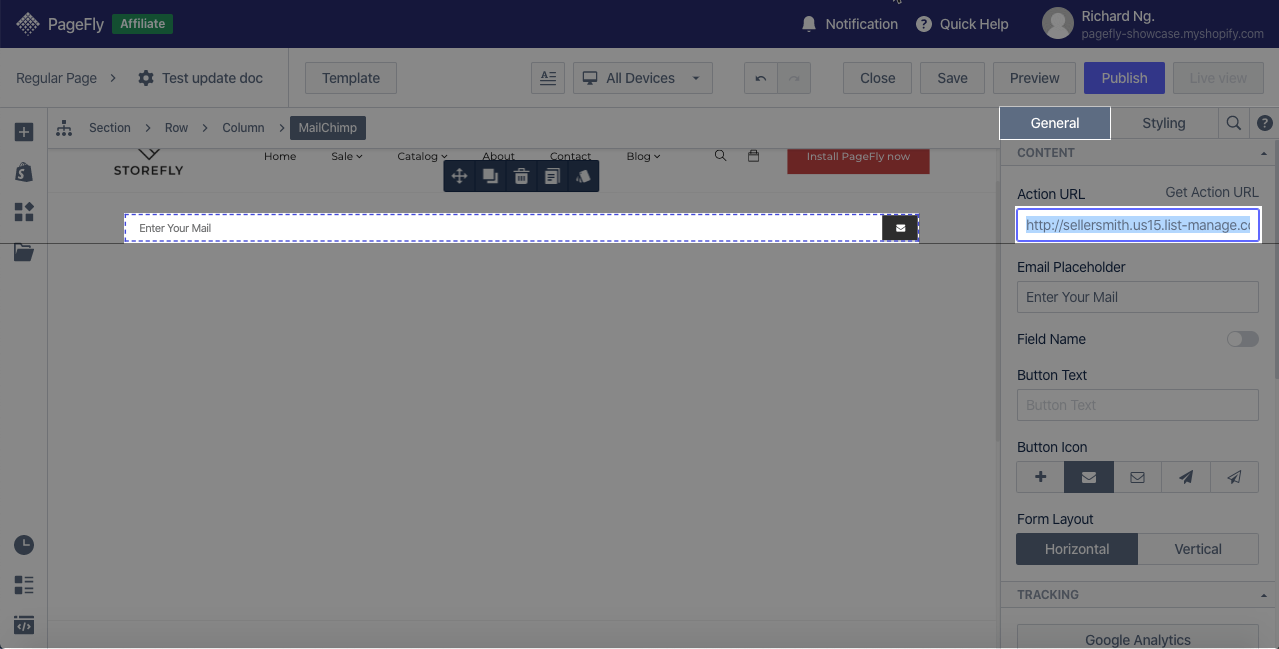 Step 5: Publish
Click the Publish button and you should see a confirmation message saving the changes. Then, click Live view to see the result.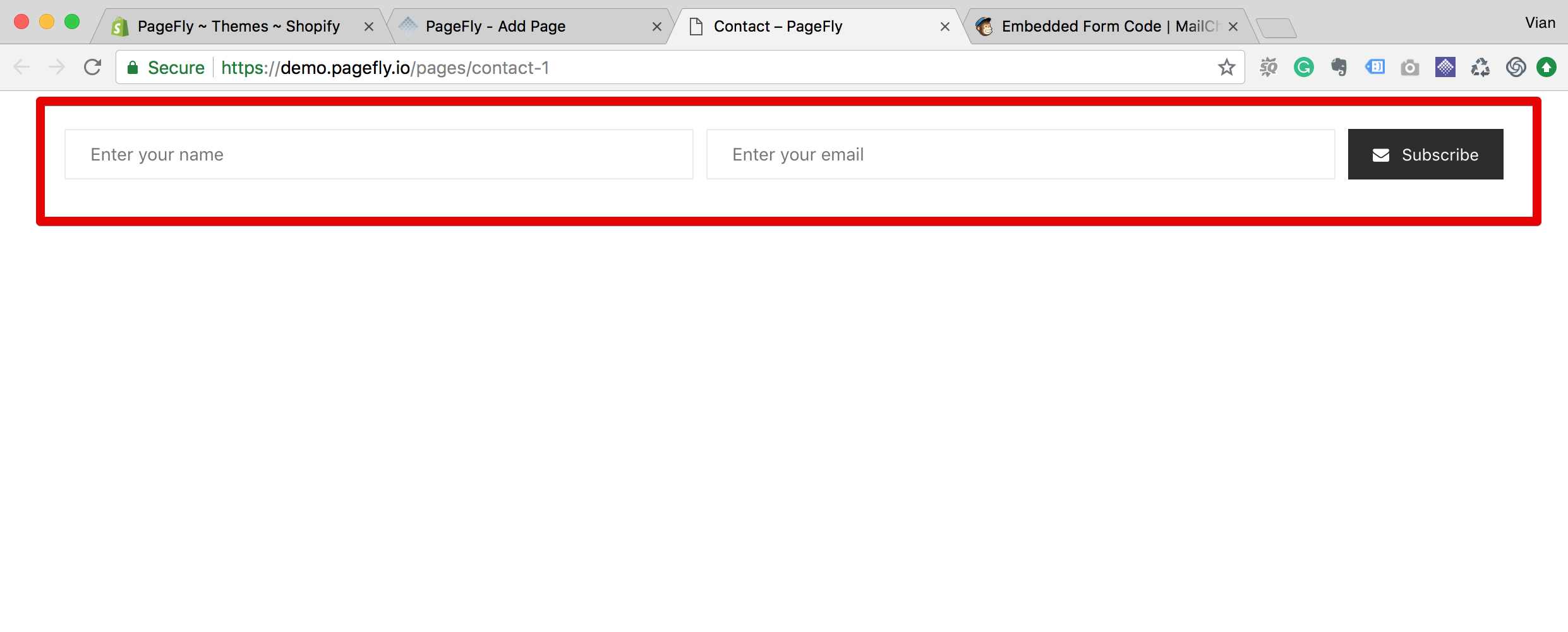 As a result, when a visitor fills in their email address and hits "Subscribe", they would be redirected to a subscription confirmation page. In this example, the subscription confirmation page looks like this. There is no way to stay on the same page when you click on the Subscribe button.