In this article, you will know about the loading error on the page list that you can meet sometimes when you go to the page list of any PageFly page type.
This article will give you some main solutions to fix this error.
You can see the error with the image depicted below
Here are the 5 ways you should follow if you have this error on your page
Check the Internet connection
In this situation, you'd better check your device's connection to your local network, or try to restart your router and modem.
Turn off Enable Theme Styling
When having loading issue, check if the Enable Theme Styling is on or not. If yes, please turn this function off so to fix the issue.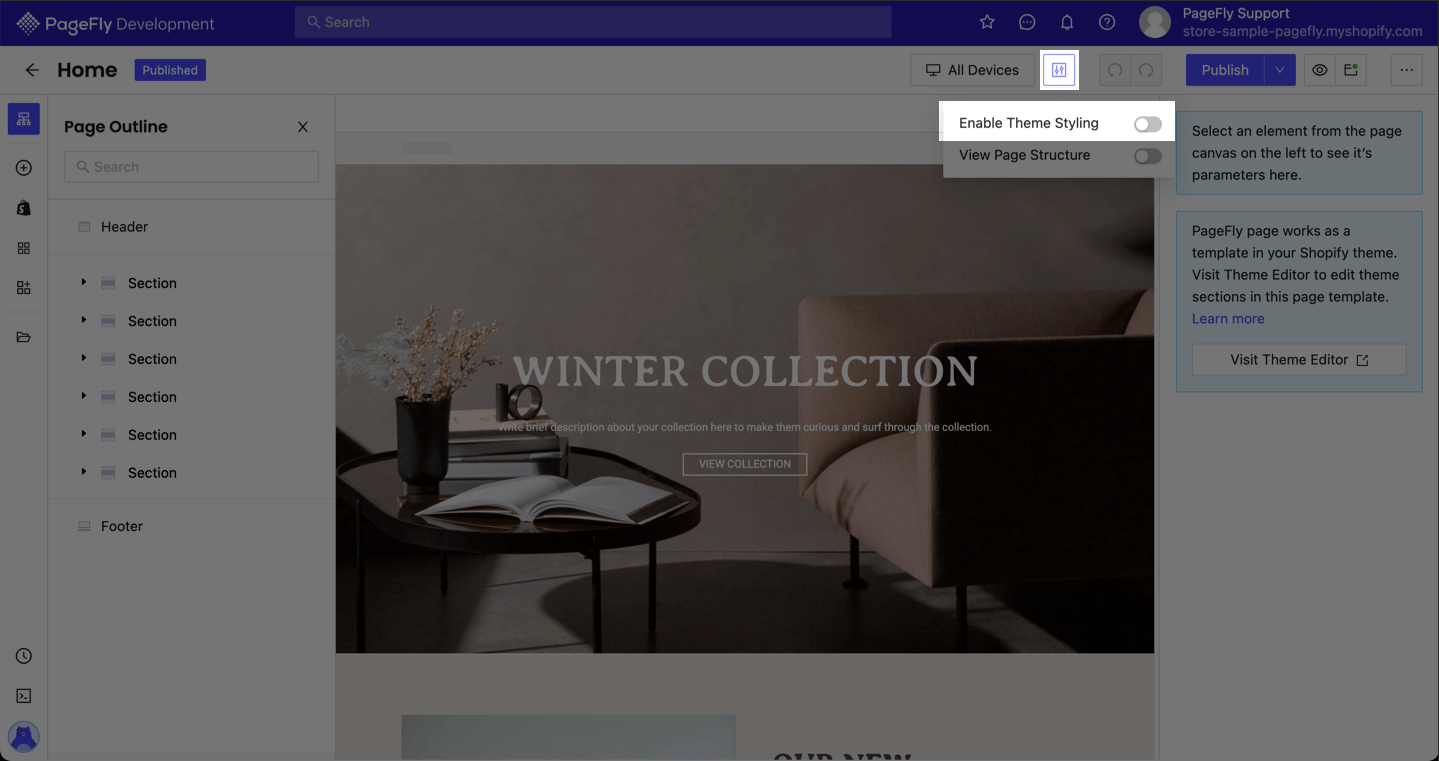 Clear cache of the browser
You can check this article to know how to clear the cache & cookies on Chrome.
Open PageFly in an incognito window or on other browsers
Opening PageFly in an incognito window is another way to test whether the page list can be loaded or not.
Even though we highly recommend that you should use Chrome for the best experience when using PageFly but in this case, you can try to use other browsers such as Safari or Firefox.
Disable any ad blocker extensions
AdBlock extensions can interfere with PageFly's processes. So if you have tried the first 2 ways and the error still happens, you should check your ad blocker extensions.
You can check this article to know how to turn off Chrome's ad blocker.
If the problem persists, contact the PageFly Support Team via the live-chat built into the app and they'll be happy to help you solve your issue.