In this article, you will learn about the Trash, and how to use it.
About Trash
The Trash helps you retrieve the pages that you accidentally deleted, and restore it immediately by yourself. 
Access Trash
You can direct to Trash by checking the left toolbar of the dashboard.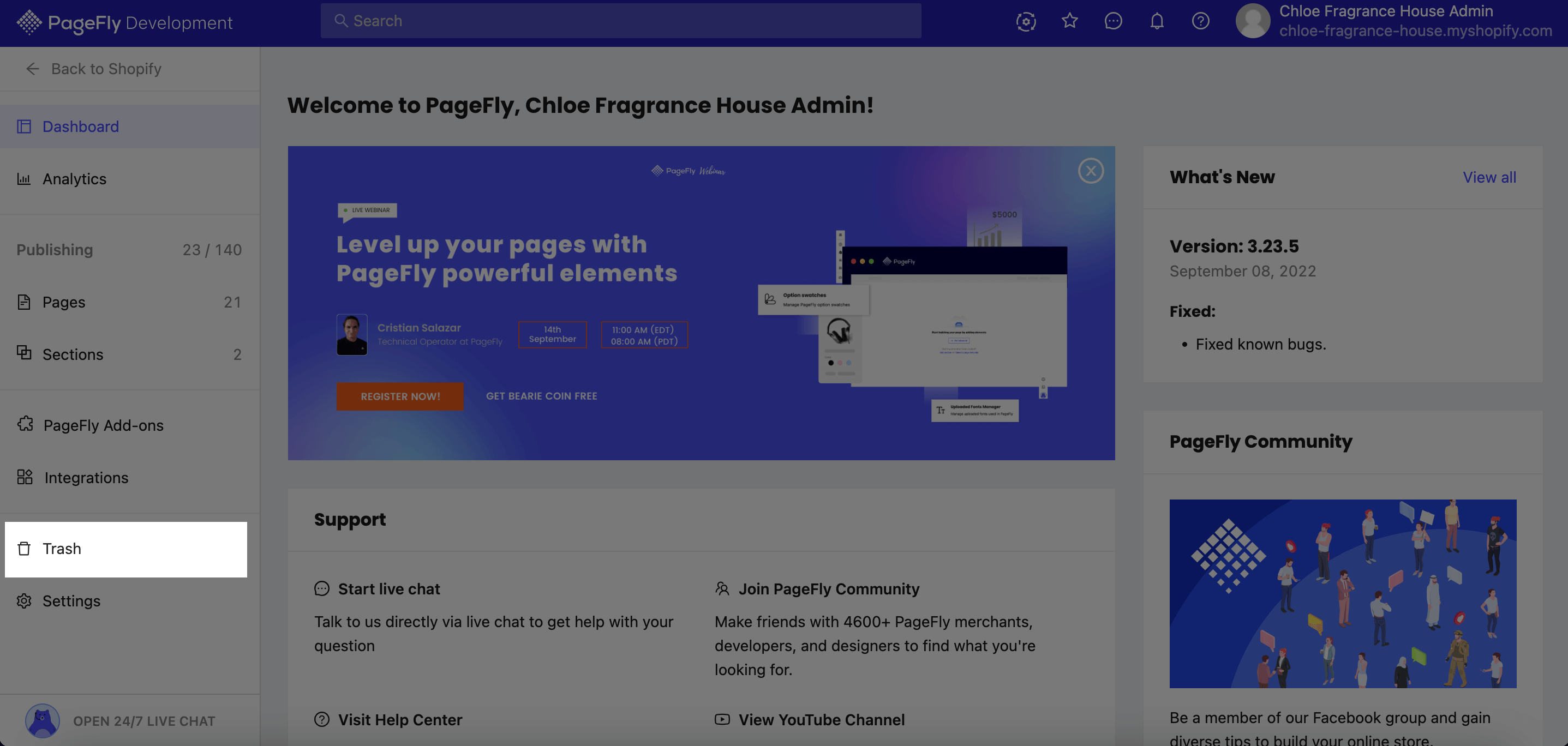 How does Trash work
After you delete any PageFly page, that page will immediately disappear from the category and only appears in the Trash. 
When you delete the page, you will be notified about the Trash and the timeframe in which you can recover the page.
PLEASE NOTE THAT: The remaining time only lasts 30 days. Keep an eye out for it.
In addition, the remaining time is forever if you are in the PLATINUM Plan.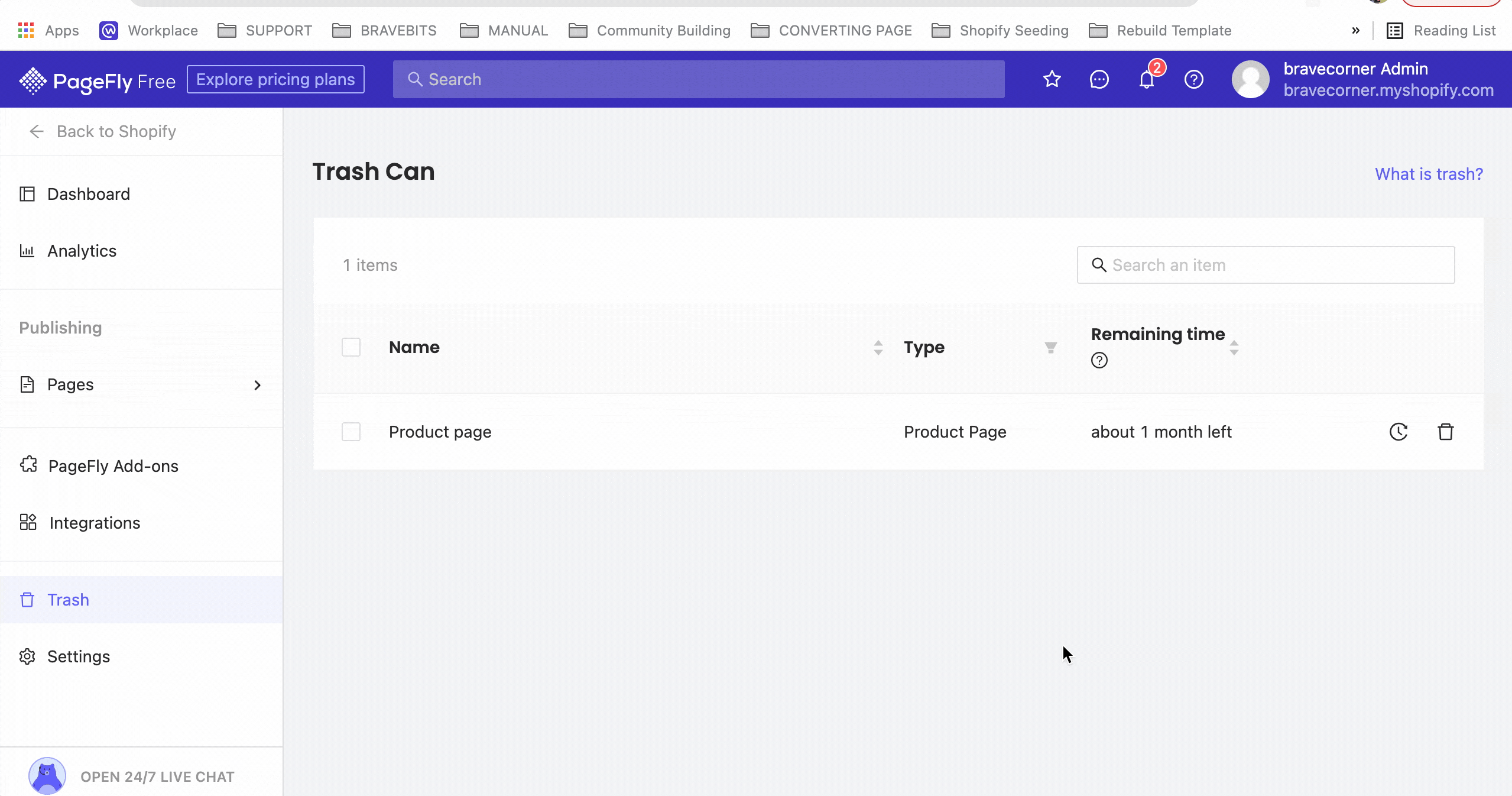 With the page in Trash now, you have 2 options: To restore or To delete permanently.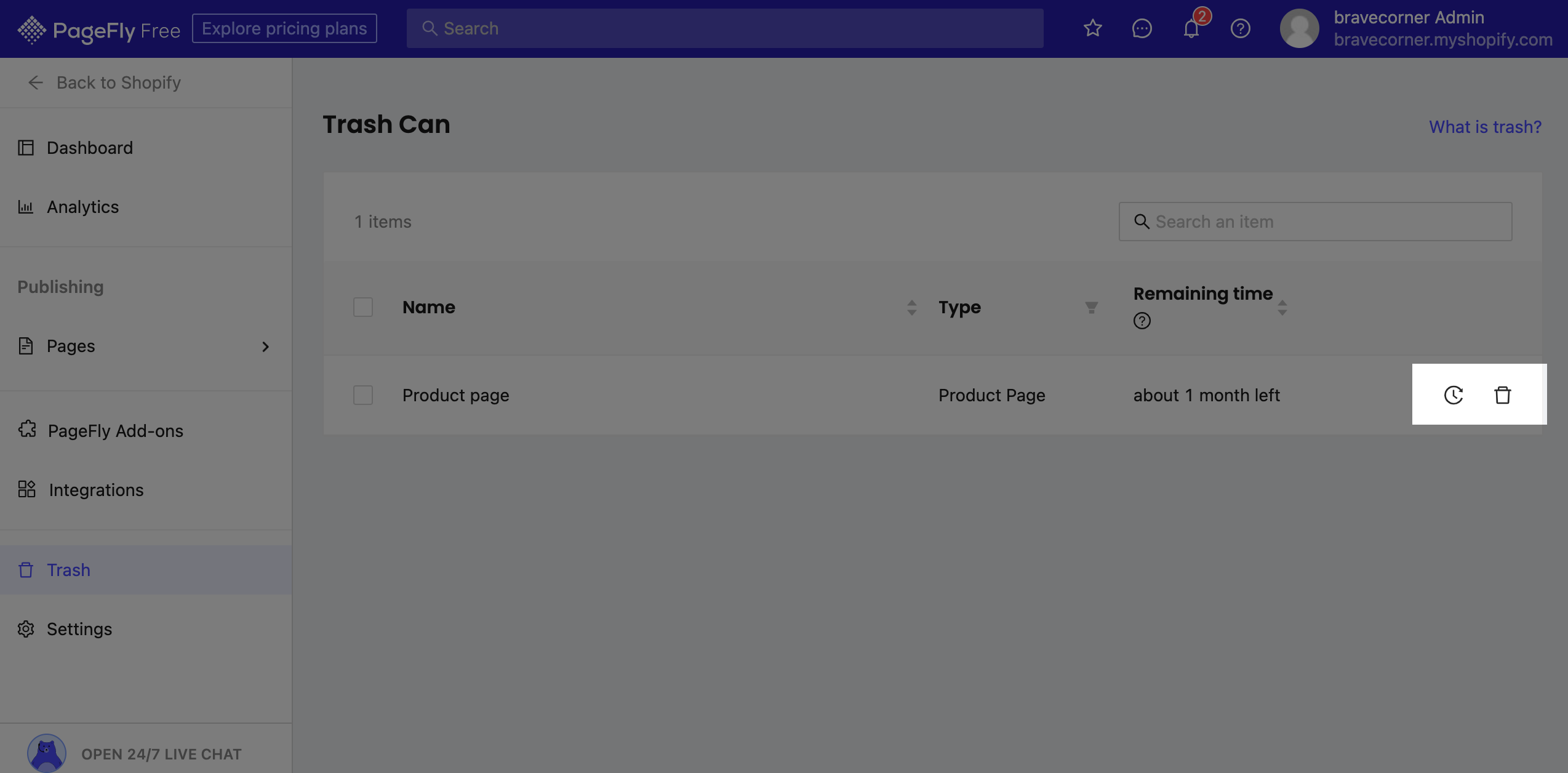 To restore the page:
Choose to Restore the page then the page will be immediately reverted to your page editor with the confirmation message shows: The page … has been restored" 
The page title will be bold then to mark you that this page has just been restored.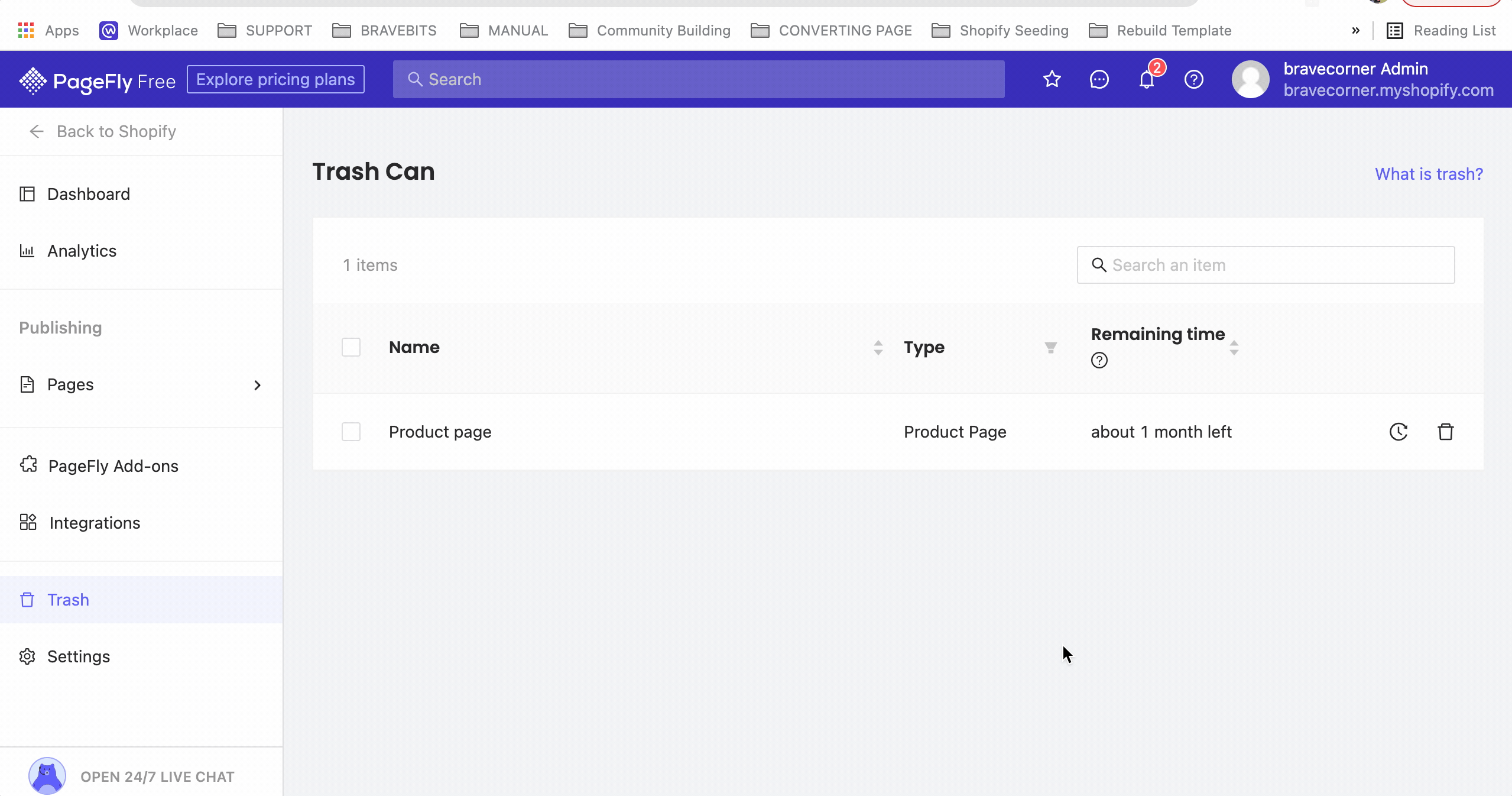 To delete the page permanently:
In case you want to delete the page forever, click in Delete permanently, there will be a popup window to confirm again.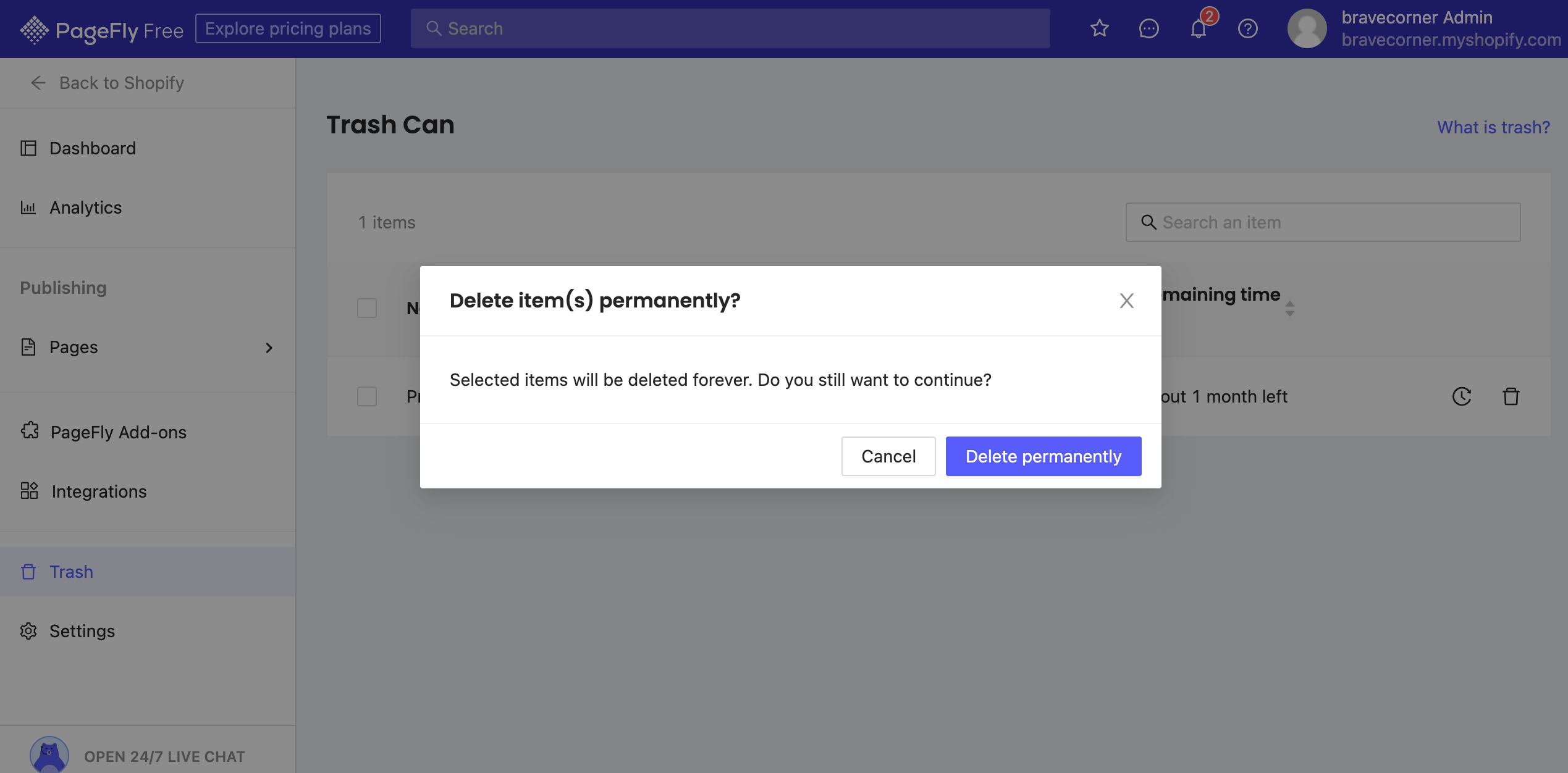 That's how the Trash works! Easy as a cake.
Discover the power of PageFly and how you can create beautiful and responsive websites in no time with our comprehensive overview video.