In this article, you'll learn how to translate your PageFly pages into different languages with Weglot – Translate Your Store. Weglot is a simple solution to make your Shopify store multilingual. Supporting multiple languages in your Shopify store is a sure-fire way to increase your conversion rate over time.
You can watch this video tutorial to know how to use Weglot app to translate PageFly pages:
Step 1: Register your Weglot account
You can register a Weglot Account here. Note that you can use one Weglot account for multiple stores based on your plan.
Step 2: Install Weglot in the App store
After creating your Weglot account, install the Weglot app in the Shopify app store here.
If you have not created your account first, you can also create a new account after installing the app.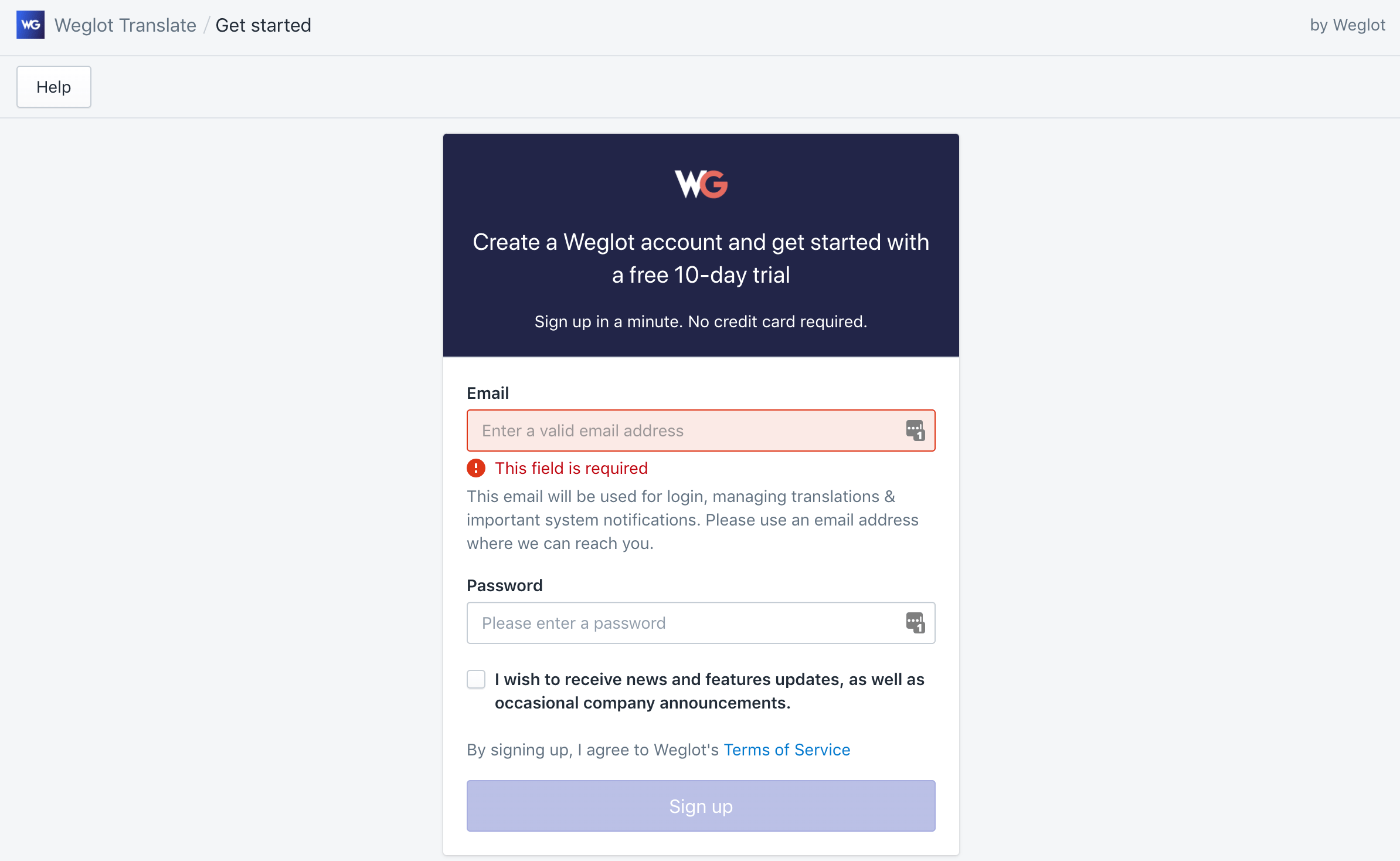 Step 3: Set up your account
Choose your original language and destination languages then click Install Weglot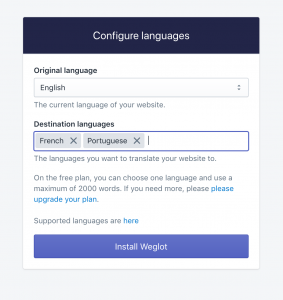 PageFly is seamlessly integrated with Weglot so after installation and sign-up, it will automatically translate all PageFly content, meaning there is no need for you to translate your content manually. In the live view, you can see a language switcher right away to toggle between languages seamlessly.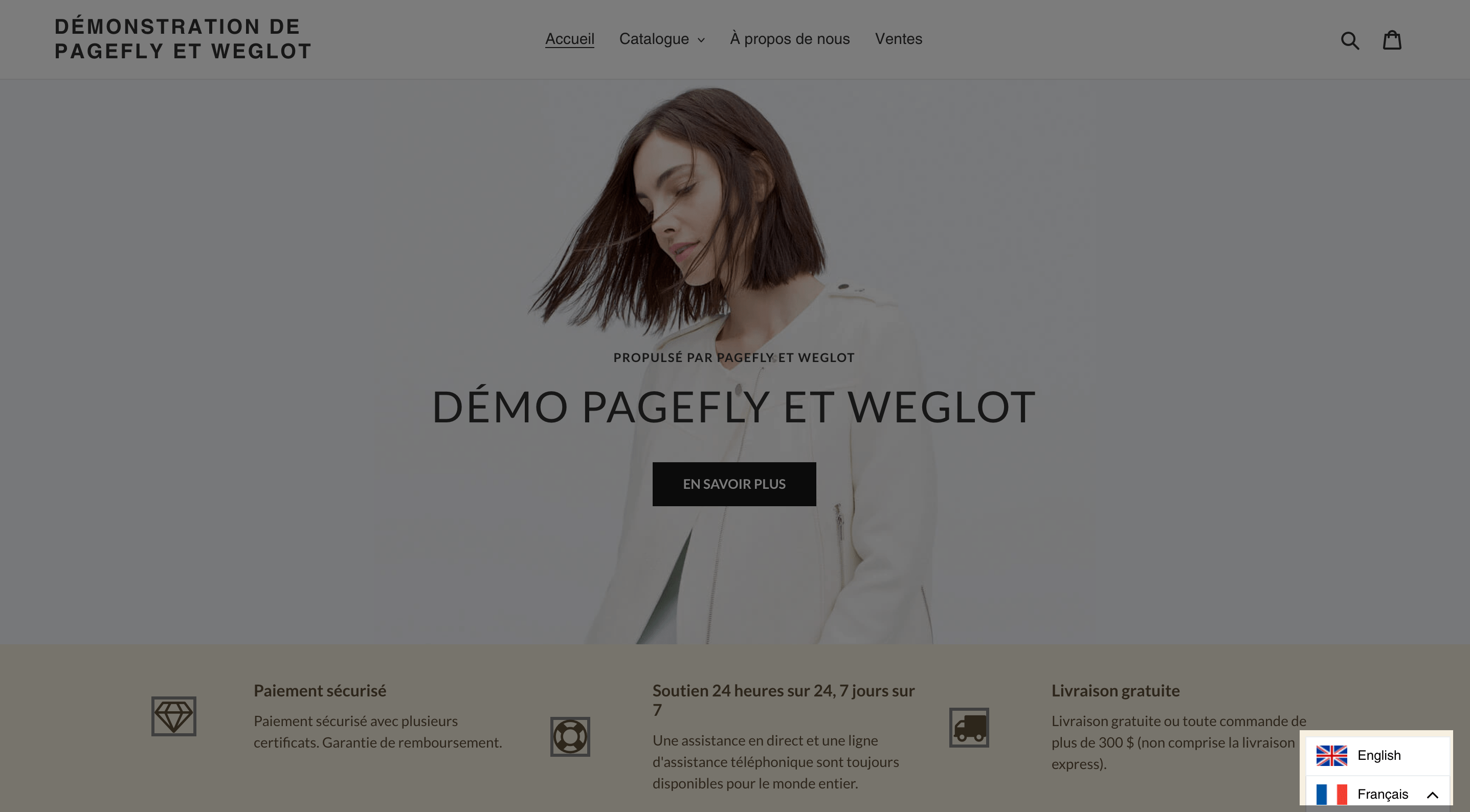 Step 4: Advanced Configuration
To configure the Weglot app, go to General Settings, then go to the app dashboard to adjust the Language and Language button.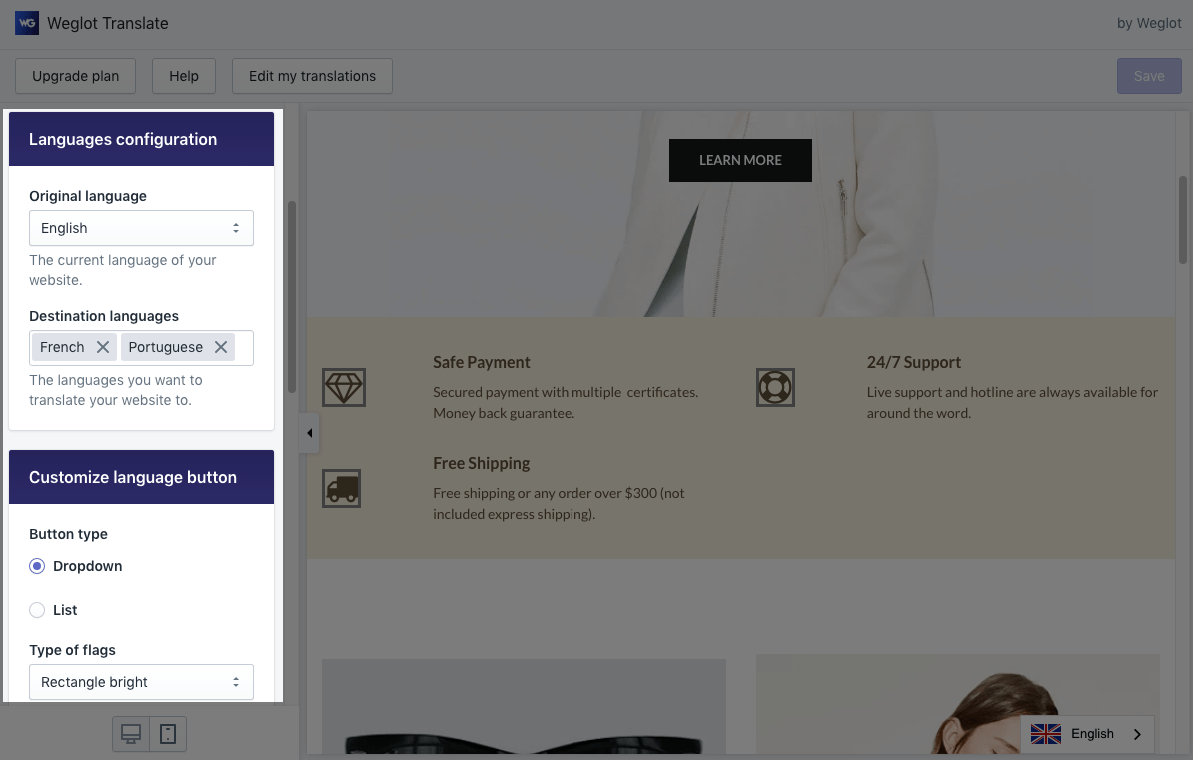 You can also change the position of the language switcher by clicking the Move the language button then drag-and-dropping it to your preferred position.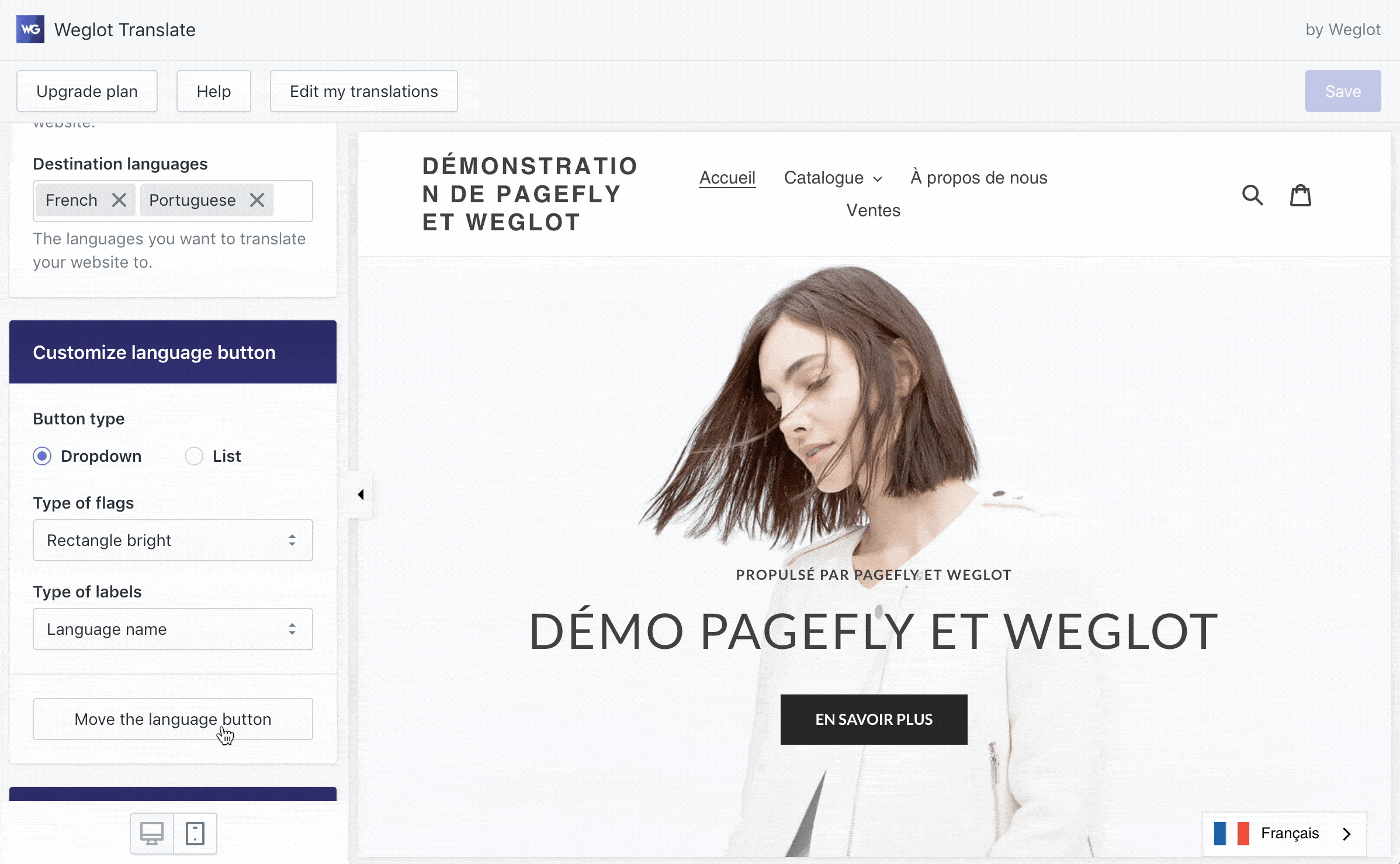 If the auto-translation doesn't work for you, then you can Edit your translations manually.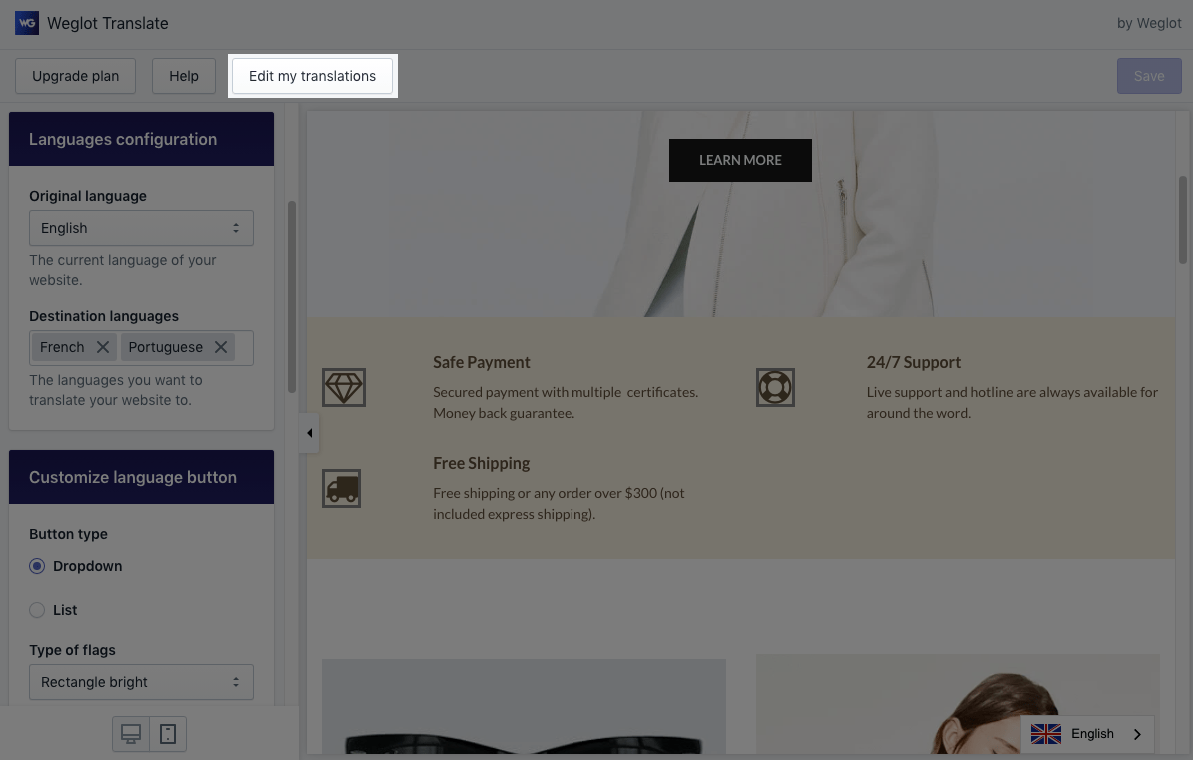 Features such as CSS integration to customize the button or exclude translation content can be found in Other Options.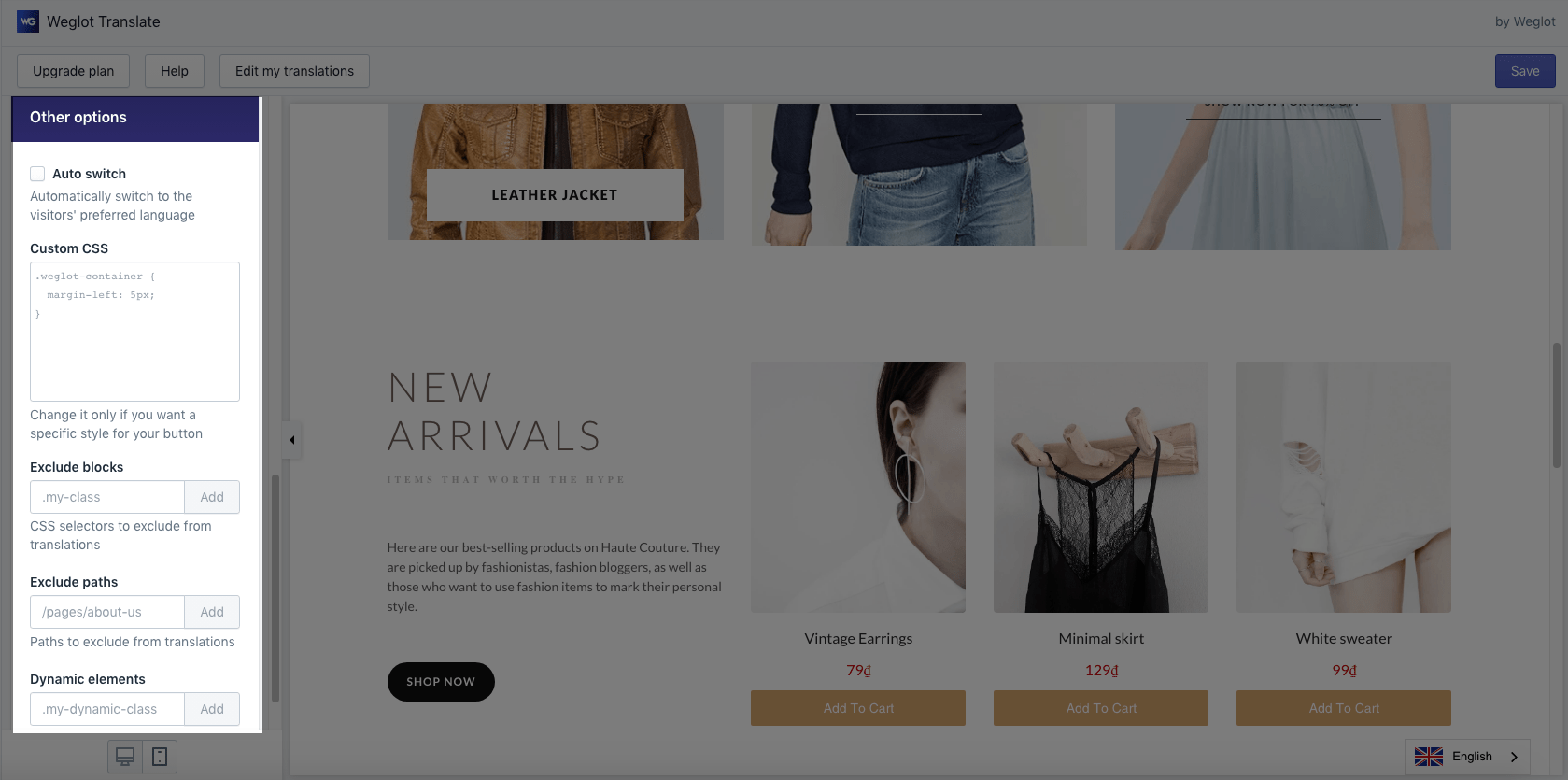 Note that to translate content that doesn't belong to PageFly, you have to follow the Weglot tutorial here.
For more tutorials, you can check out the Weglot help center.
A Weglot account has a limit of 2000 characters translated. To translate more than this, you'll need to upgrade your plan. You can explore Weglot's pricing plan here. Enjoy!