In this article, you'll learn how to translate your PageFly pages to different languages with the Langify Shopify app, a solution to make your Shopify store multilingual. Having multiple languages in your Shopify store is a sure-fire way to increase your conversions over time.
Step 1: Create custom strings
After installing Langify, open the app in Shopify Admin > App > Langify.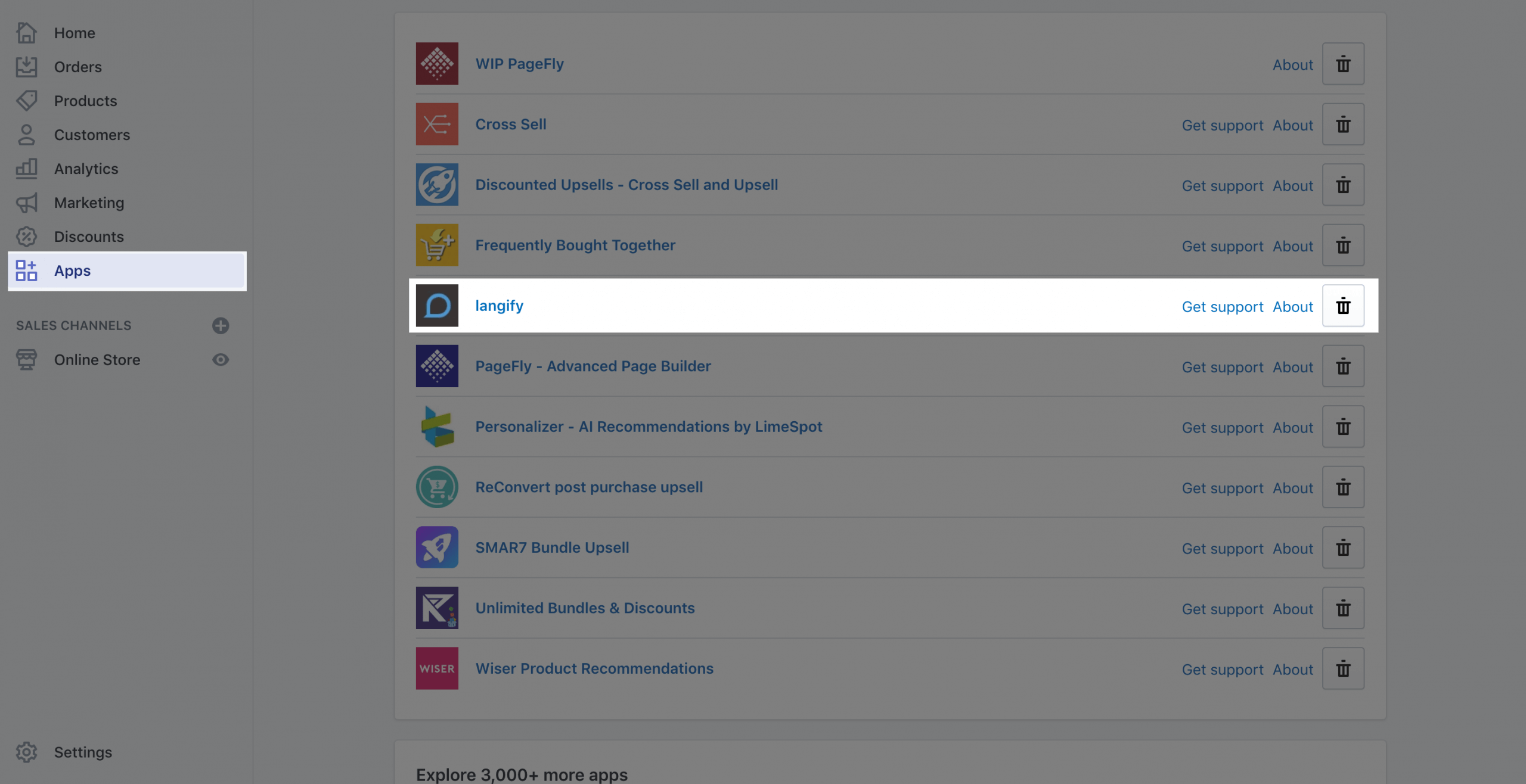 You will be directed to the Langify main dashboard. To translate the content of pages created by Pagefly, head to the custom menu in the left sidebar.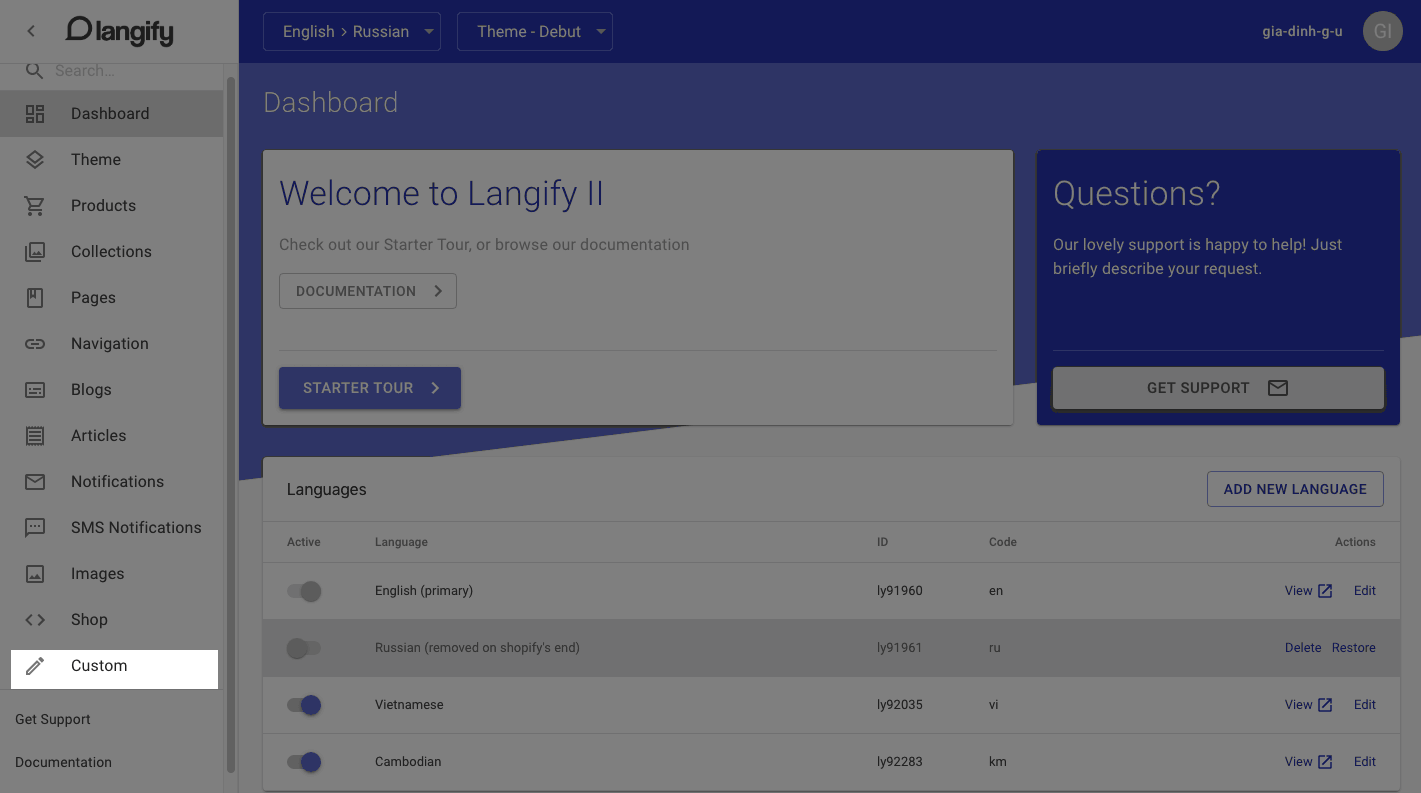 Click ADD NEW CUSTOM CONTENT. Remember to choose the correct language in the top dropdown menu.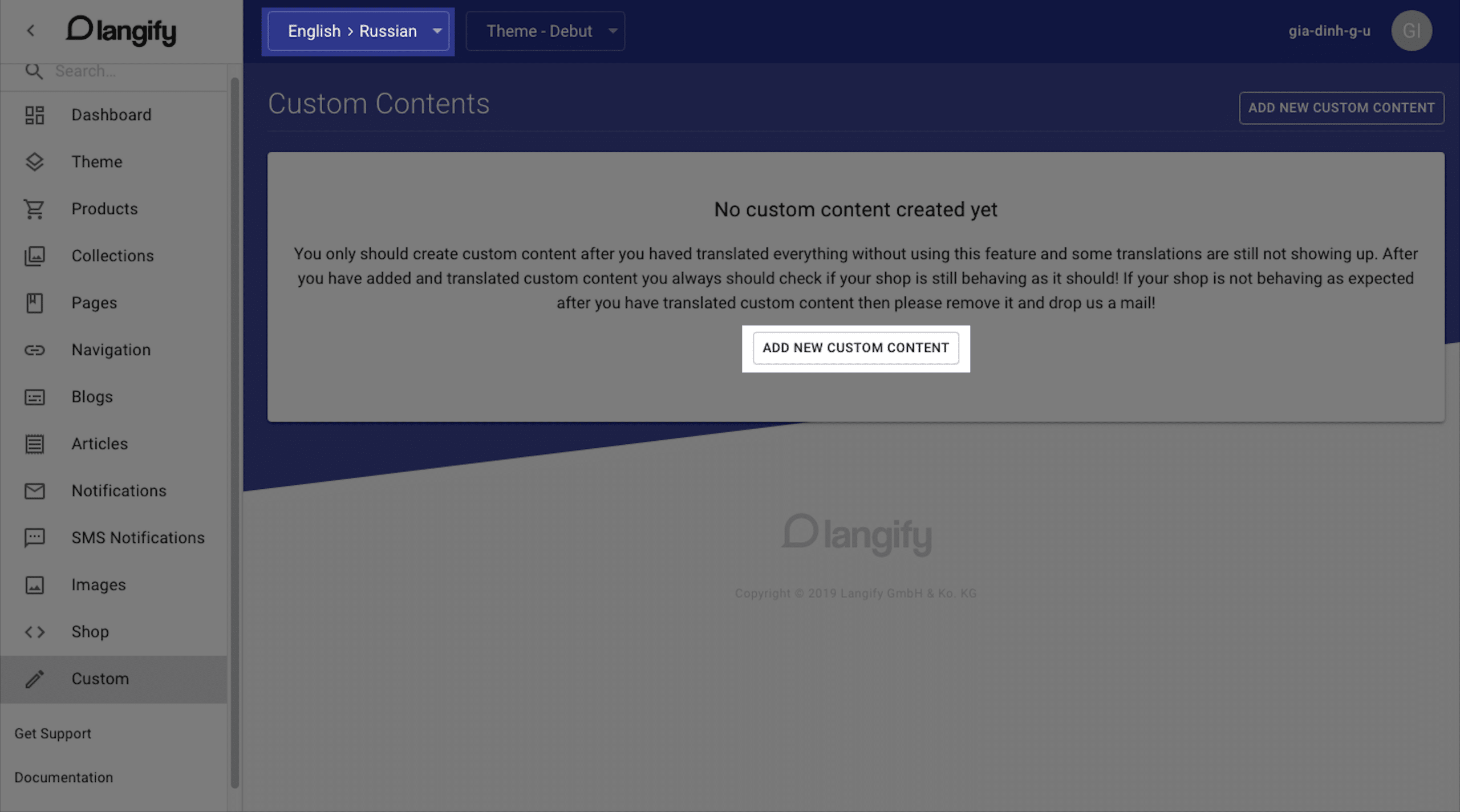 Next, you'll see a new box appears, then copy the text of your page and paste it into the blank space and hit save icon. After successfully creating one custom string, you can create more content as you please.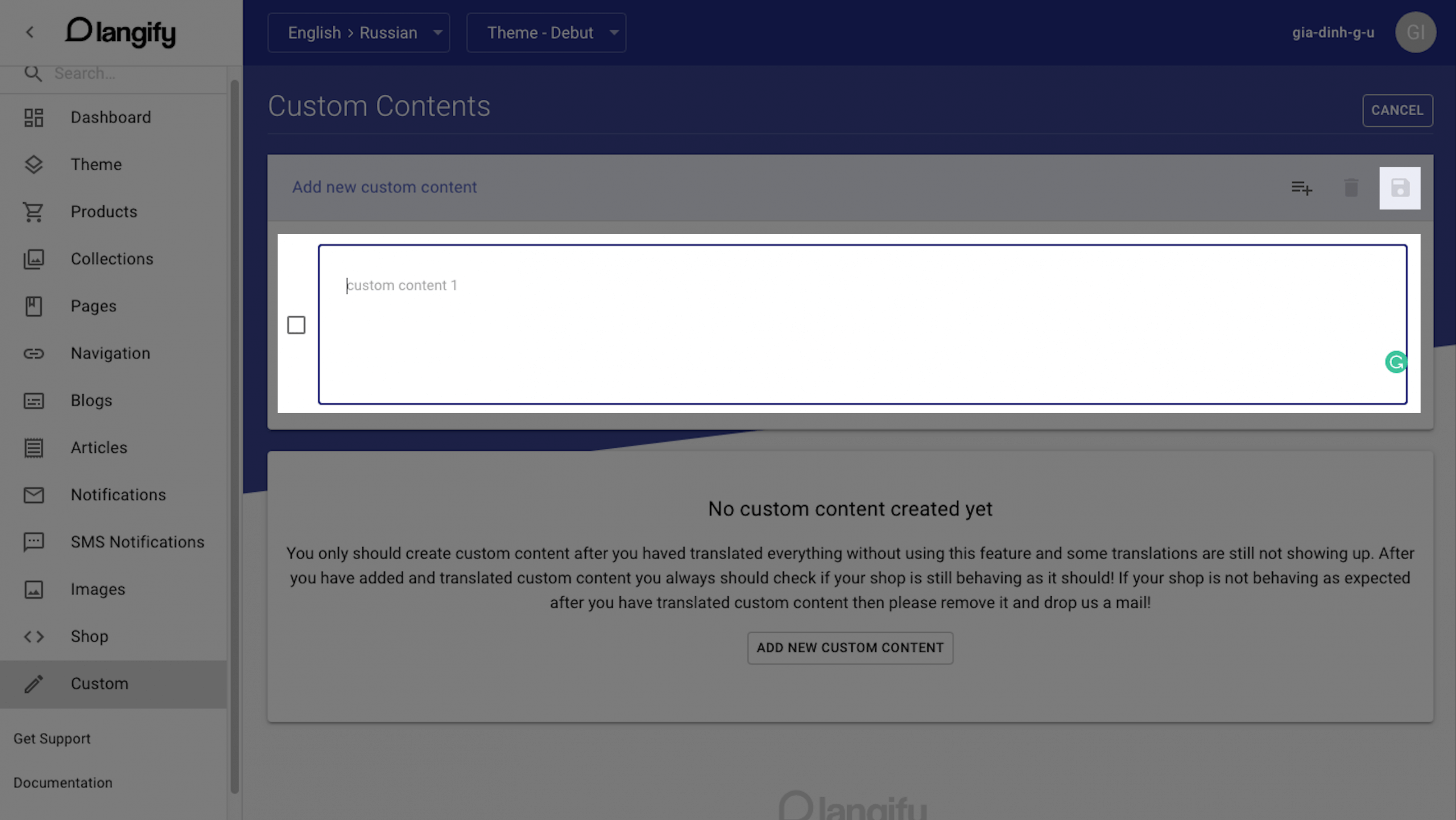 Step 2: Translate content
Click on your target content string, enter translation in the right box and hit save. Your translation of the Pagefly content will be published.

Glitch between PageFly and Langify
If you see a problem with Langify translating with PageFly, please contact Langify first. If after that, they mention PageFly, drop us a message and we will assist you right away.