Note that if your theme is not published yet, the PageFly pages you want to be added into the Shopify menu won't show up. You need to publish your theme to see the PageFly pages to see it from clicking on the menu navigation.
In this article, you will learn how to link a PageFly page to Shopify menu navigation. So when you access Shopify menu navigation on the live store, you can go directly to this page.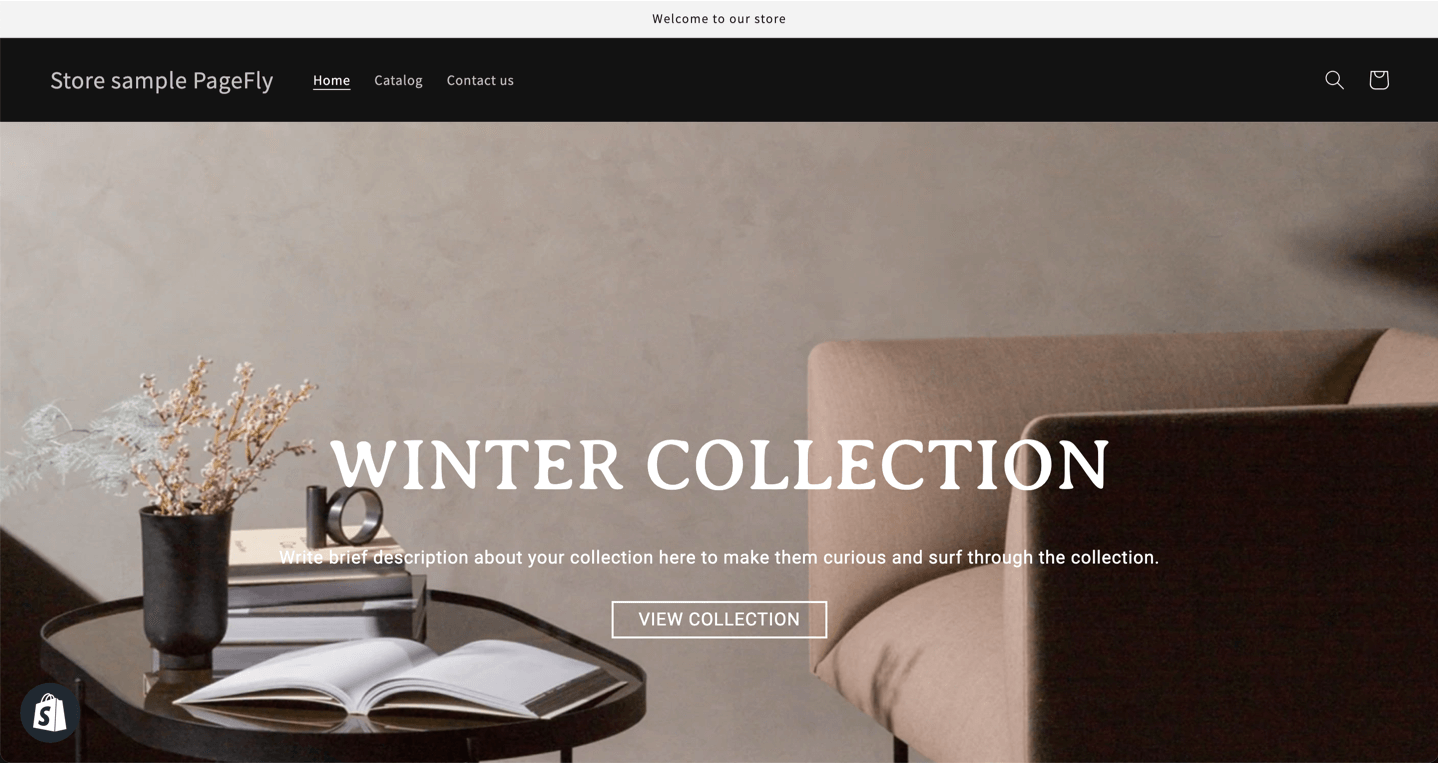 Step 1: Publish the regular page
Make sure that you publish the page before linking it to Shopify Menu Navigation. When you click Publish, this button will both save the page on our PageFly server and synchronize that data to your Shopify store. After the page is published, you should see the confirmation message box below.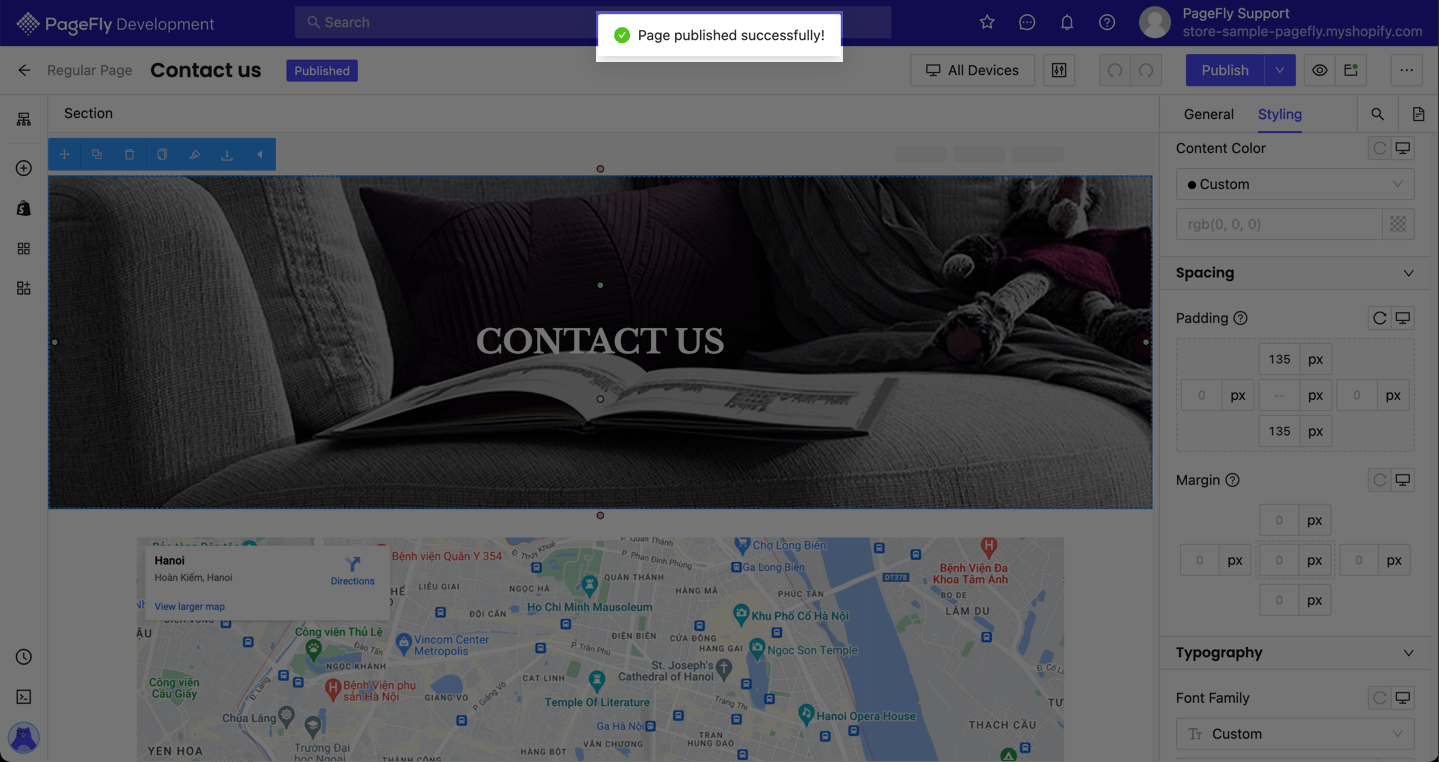 Important note
Note that if you want to edit the page you have to go back to the PageFly editor dashboard.
In order to have your PageFly page accessible from the Shopify menu navigation, please go to Shopify Admin > Online Stores > Navigation > and select the menu you want to add a link to on your PageFly page (we have chosen the Main menu in this example).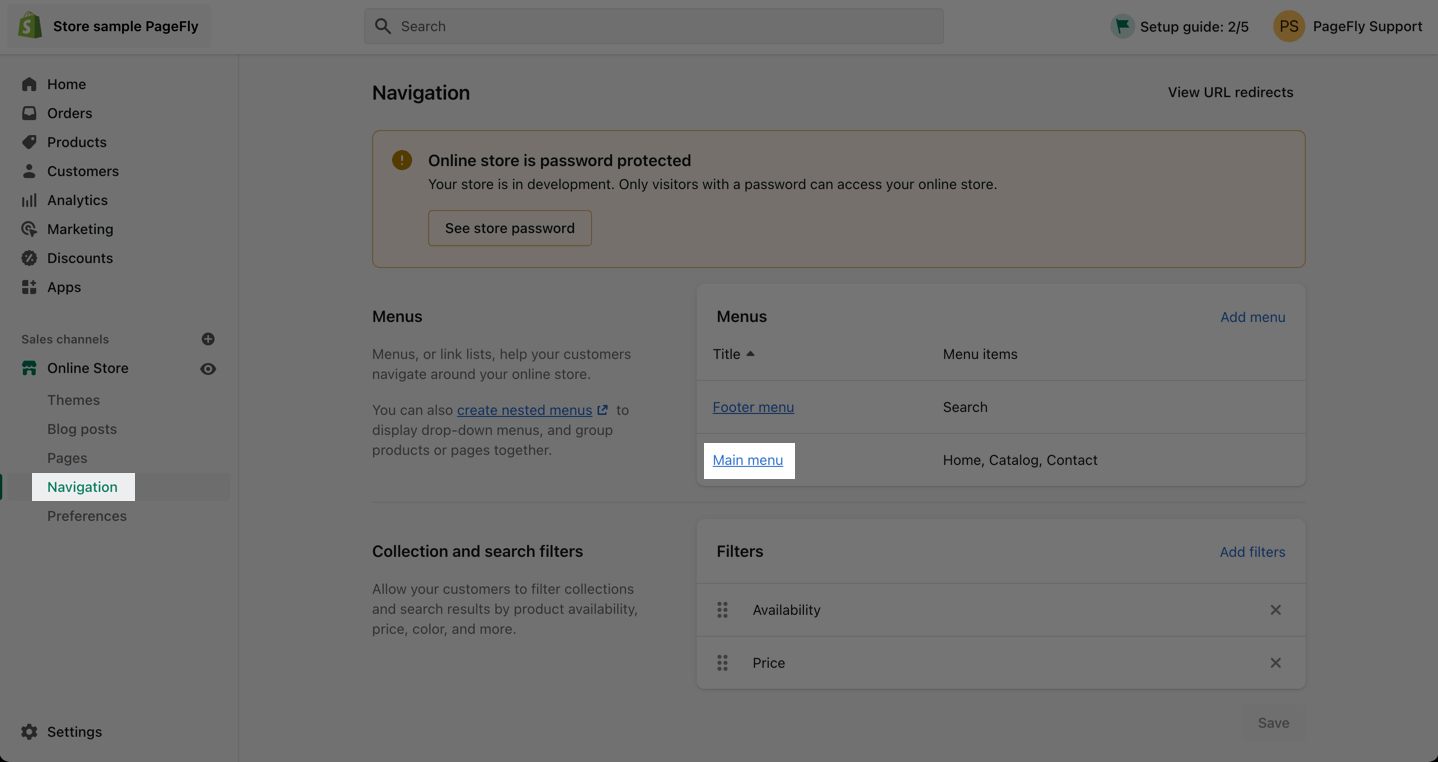 And then add one more menu item in menu navigation:
Click Add menu item
Name the page. In this example, it's "Landing Page"
Find the page with corresponding type or paste it's URL
Click Add and Save the work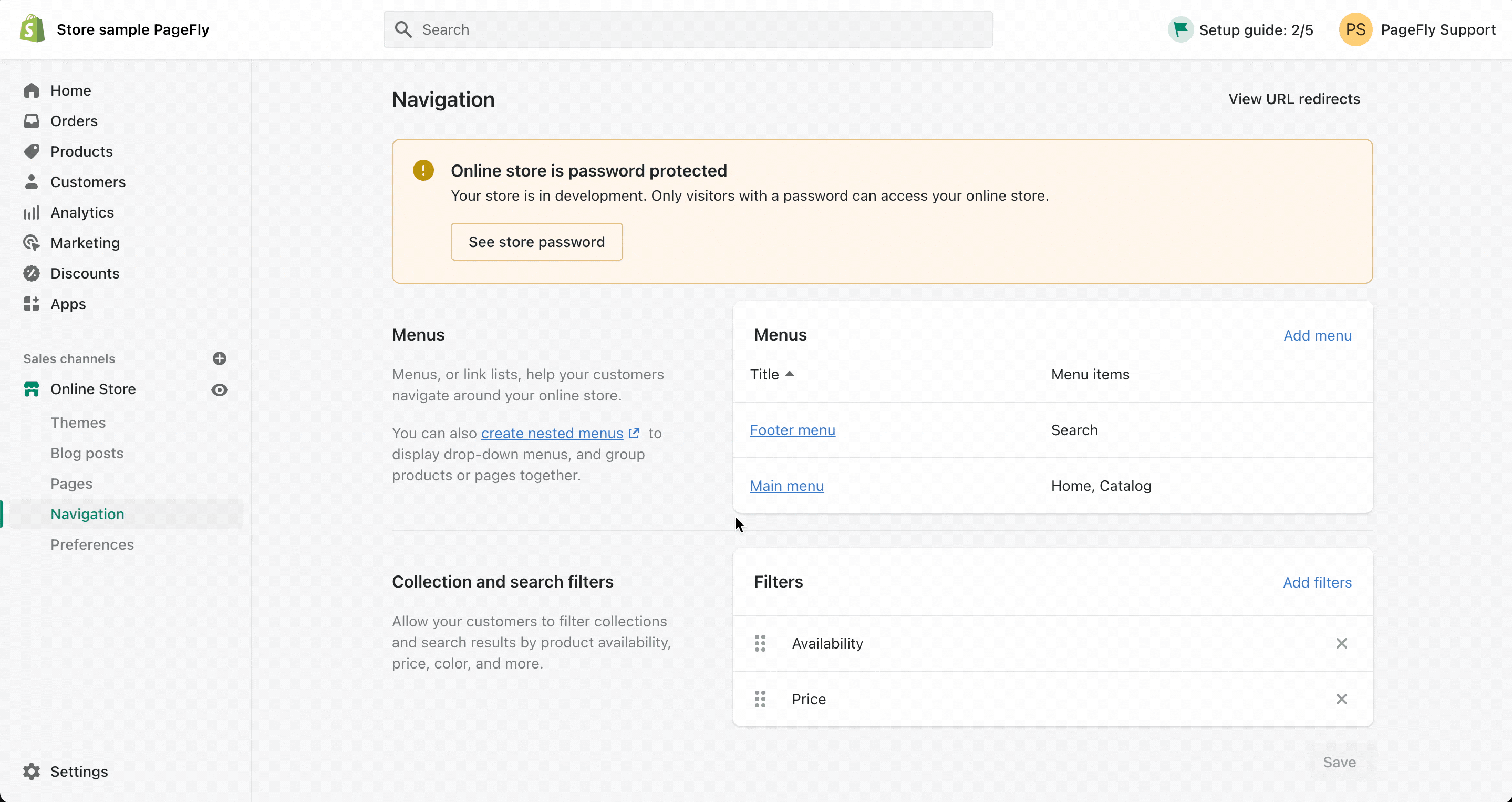 Now your PageFly page is linked to Shopify Menu navigation.