Note

This feature might not work on some Shopify themes depend on how the theme developer creates the theme.
In this article, you will learn how to create a sticky section with custom CSS code.
Step 1: Give a unique ID to the section
Choose the Section (or element – it can be anything) that you want to make sticky.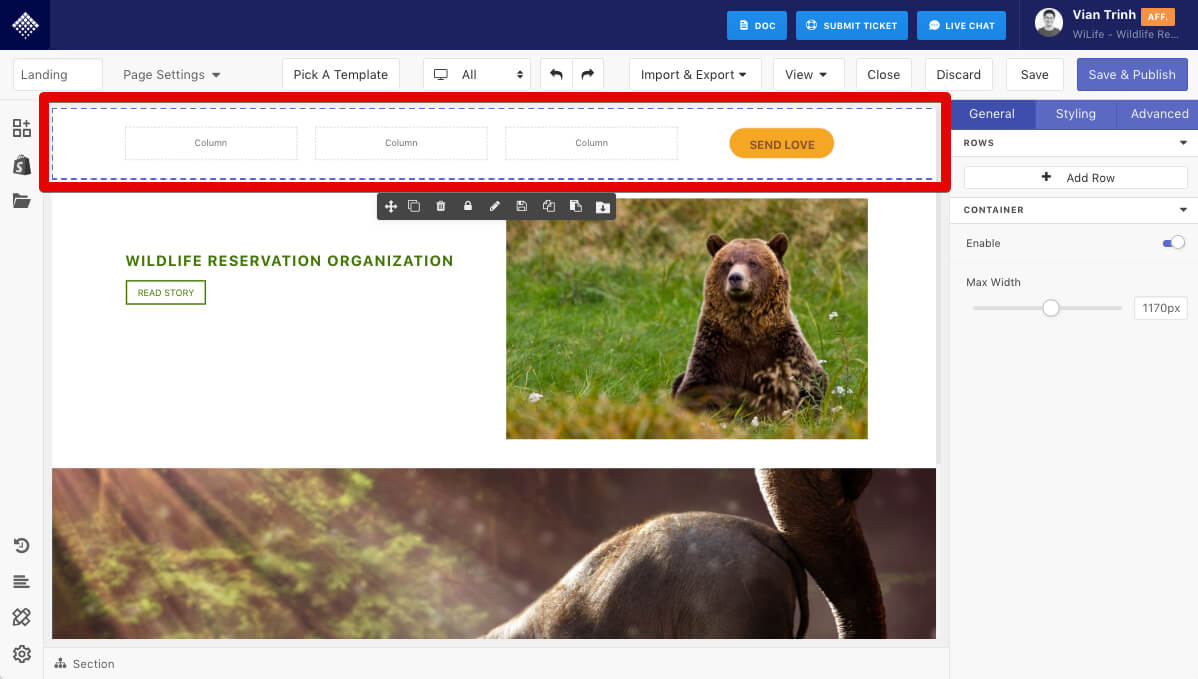 Navigate to the Element Inspector > Advanced tab > Attributes section > give a unique ID to the element. In this case, we called it "sticky-1".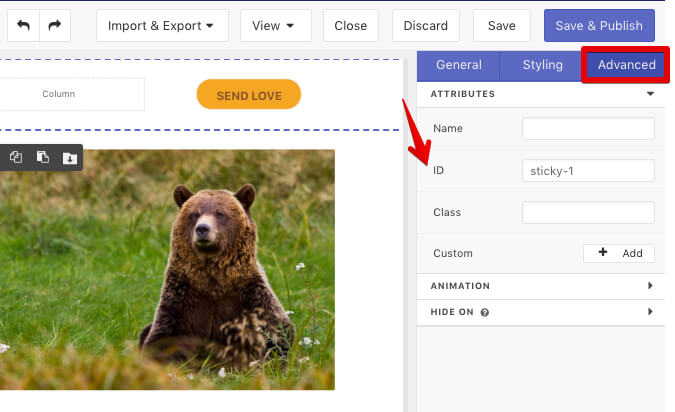 Step 2: Add custom CSS code
Open the Custom Code Editor > copy and paste the code below into the Custom CSS section > Update.
Important: Make sure that you got the correct ID of the element after the "#" sign. It should be #ID {…}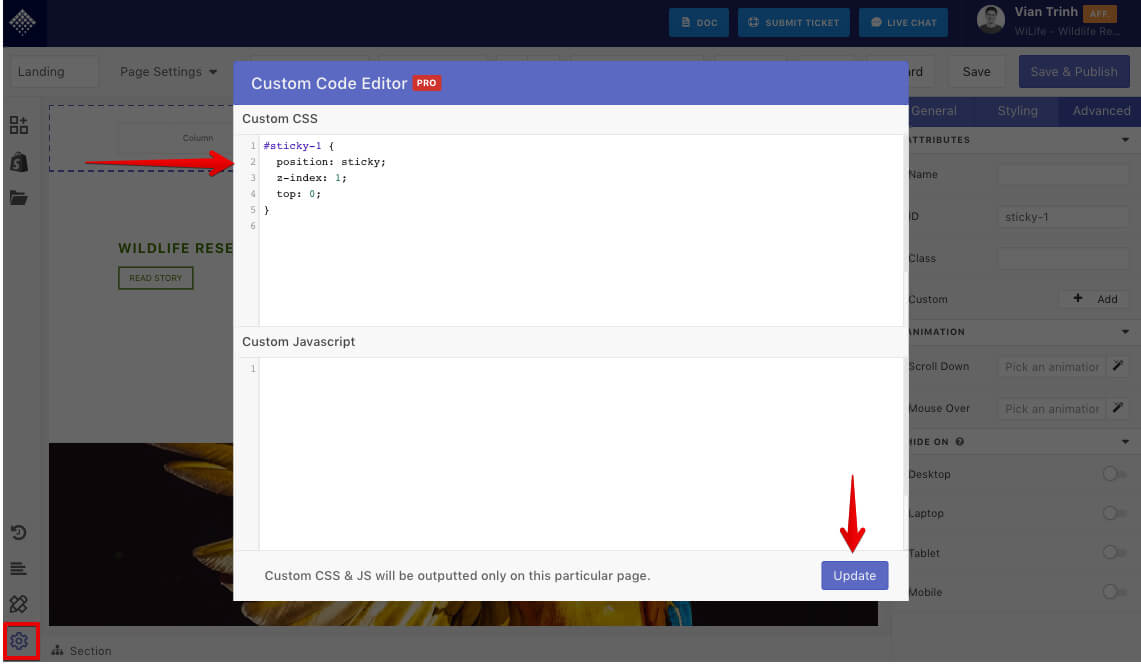 And here is the result on Live page