In this article, you will learn about the account settings in PageFly.
To access Account Settings, you need to access PageFly app > Settings > Account.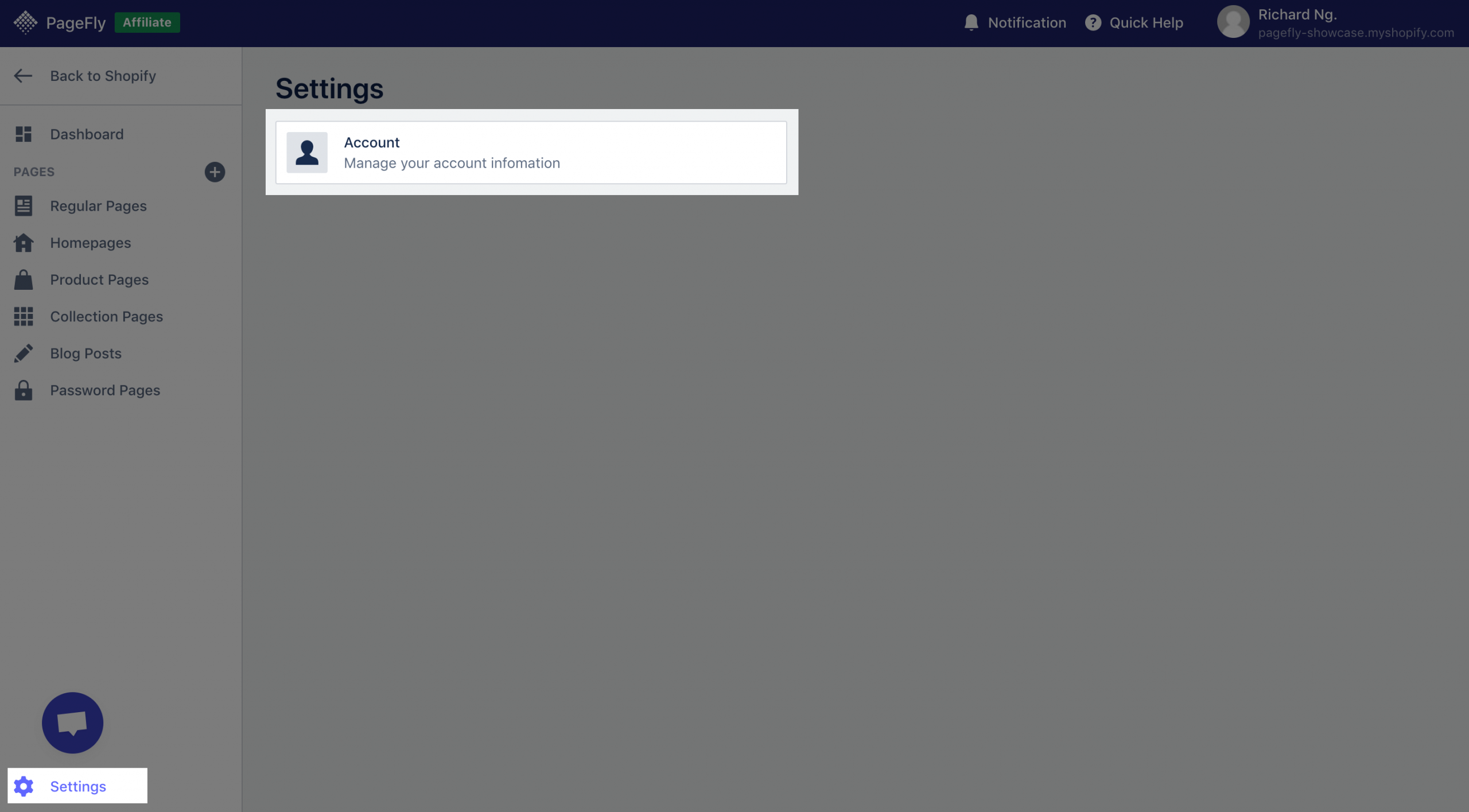 There are two main categories under account settings.
Account
In this area, you are given all the information about your account status, including:
Current plan
Account Status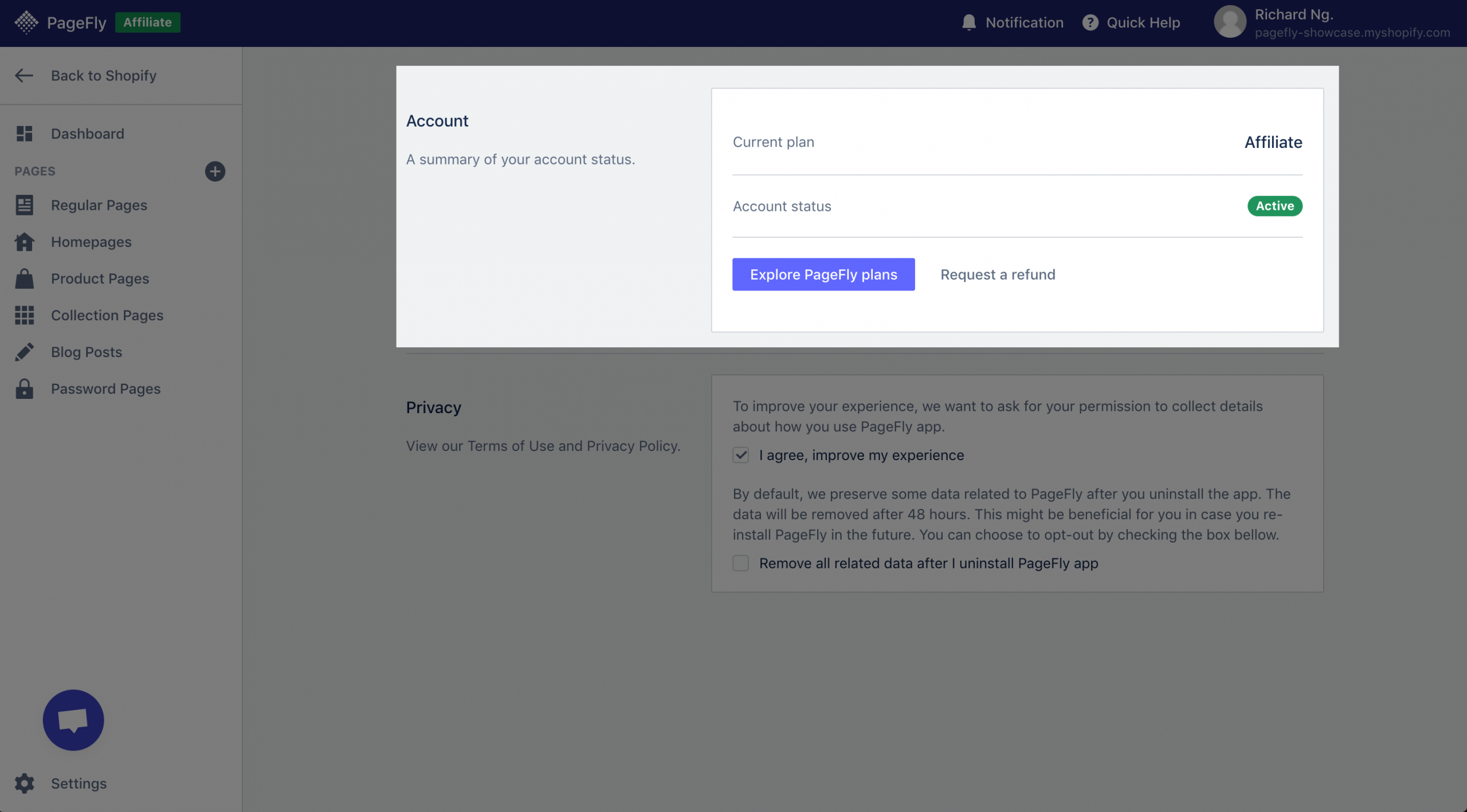 You can also change the plan by clicking on the Explore PageFly Plans button and choosing your new plan. In the plan page, you can find the FAQs section, as well as related information regarding the PageFly plans.
If you think you're being charged incorrectly, then you can click 'Request a refund' and you'll be redirected to the live chat where you can put your case to a PageFly staff member to get a refund.
Privacy
In this area, the Terms of Use and Privacy Policy are provided, please make sure to read it carefully, especially in case you want to secure your data after uninstalling Pagefly.