In this article, you'll learn about the Element Catalog and what element types you can find there.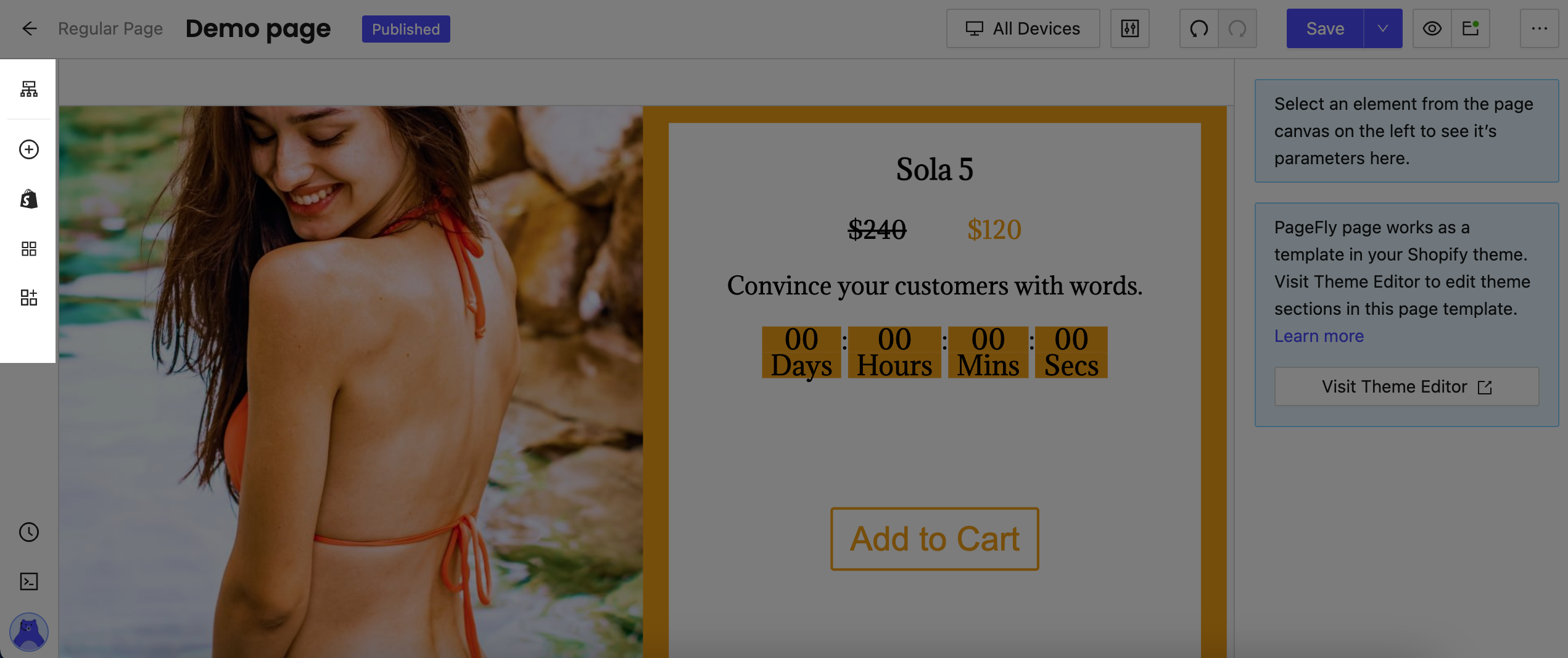 About the Element Catalog
The Element Catalog is located in the sidebar in the PageFly editor. It's where you can find all the different PageFly elements. Therefore, it is much better if you have a better knowledge of these kinds of elements. There are four types of elements: Standard, Shopify, Third-party, and Sections.
Page outlines
You can check the page outlines and also Move/Delete/Duplicate elements here.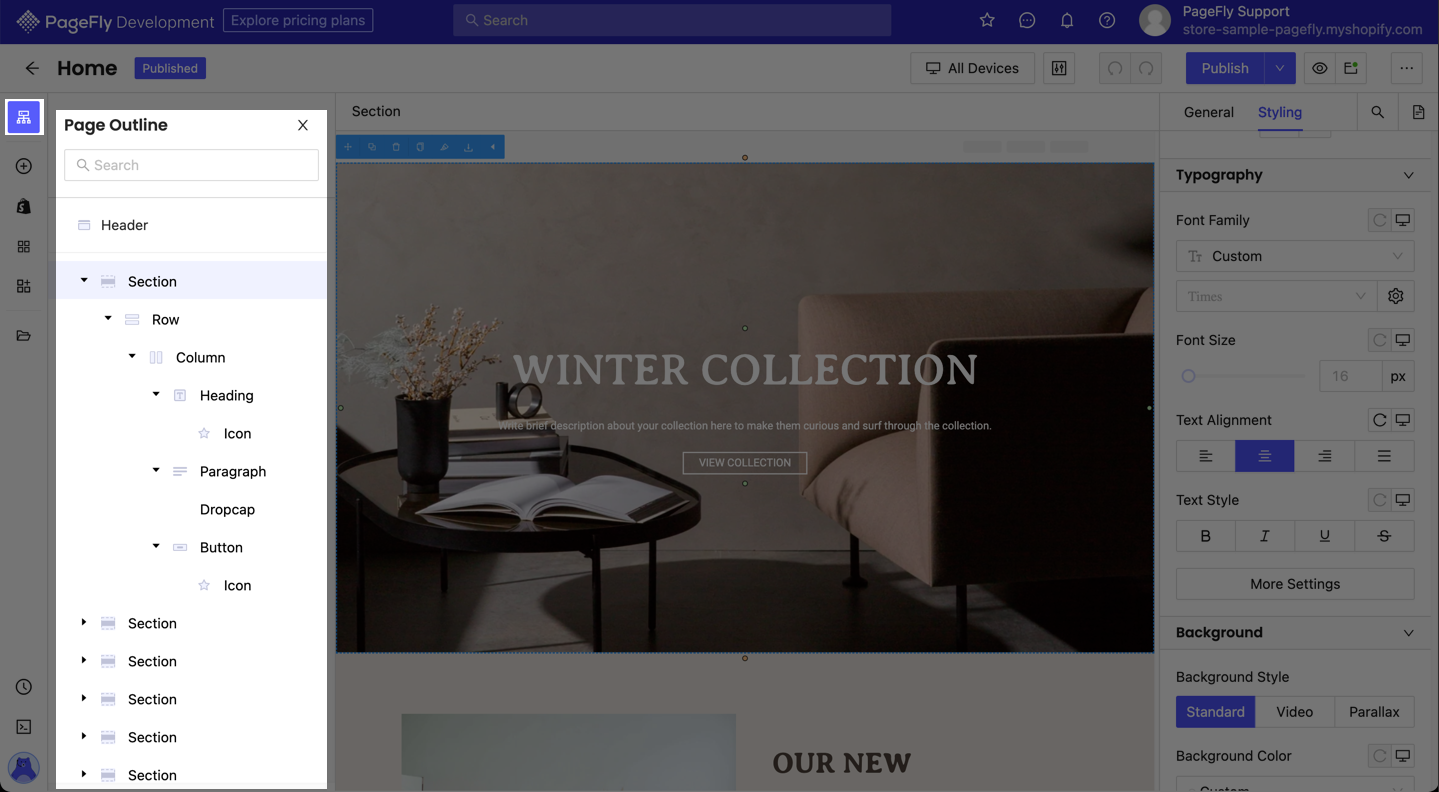 Standard elements
In this list, you can find Containers, Basic elements, Media elements, Social elements, and Advanced elements such as the Countdown Timer, Mailchimp Form, Google Map, Progress, and Table. Those are standard to any web page.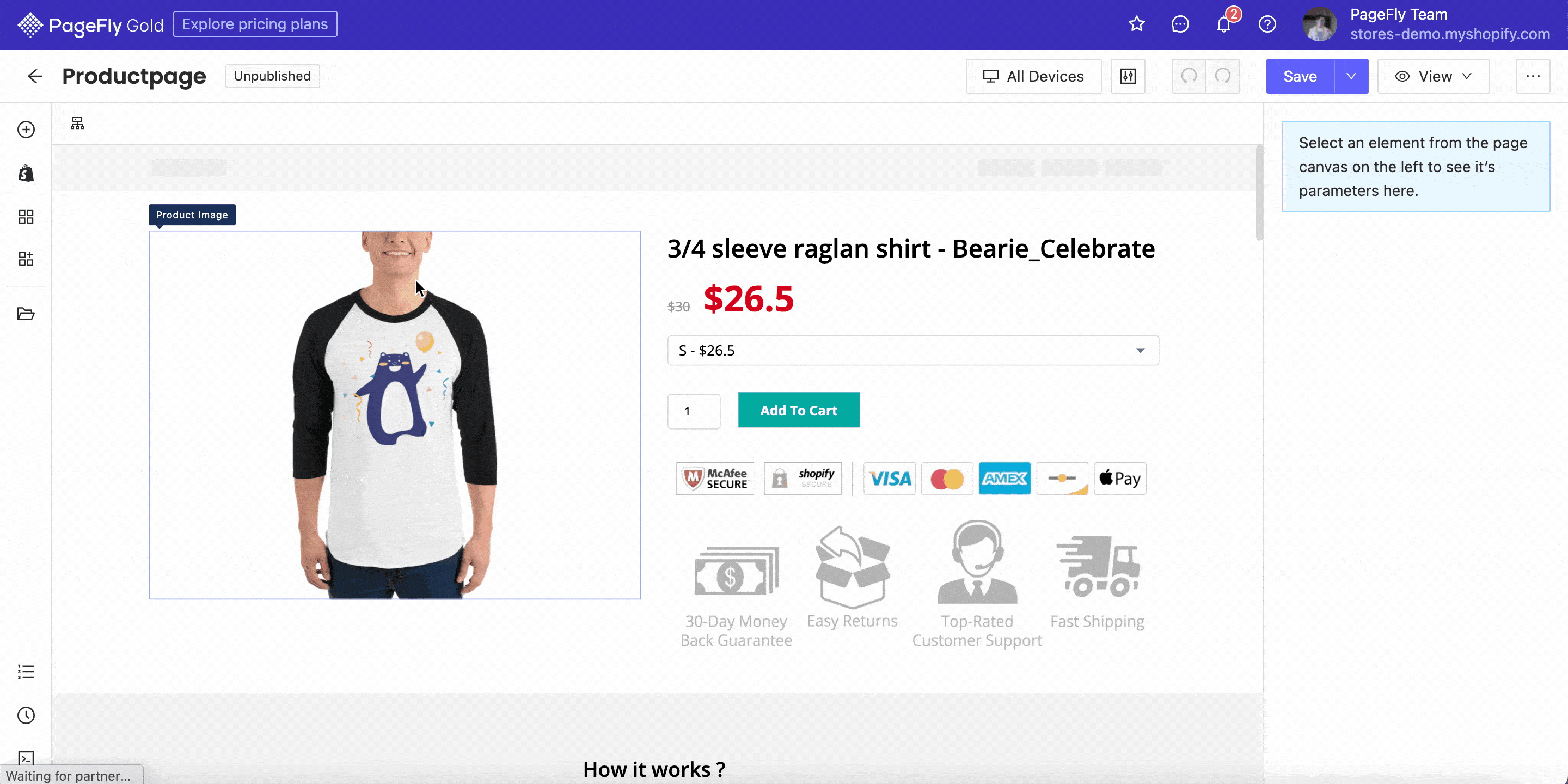 Shopify elements
In this list, you will find elements that require data from Shopify, for example, the Product List, Product Details, Collection list, Customer Form, and Blog.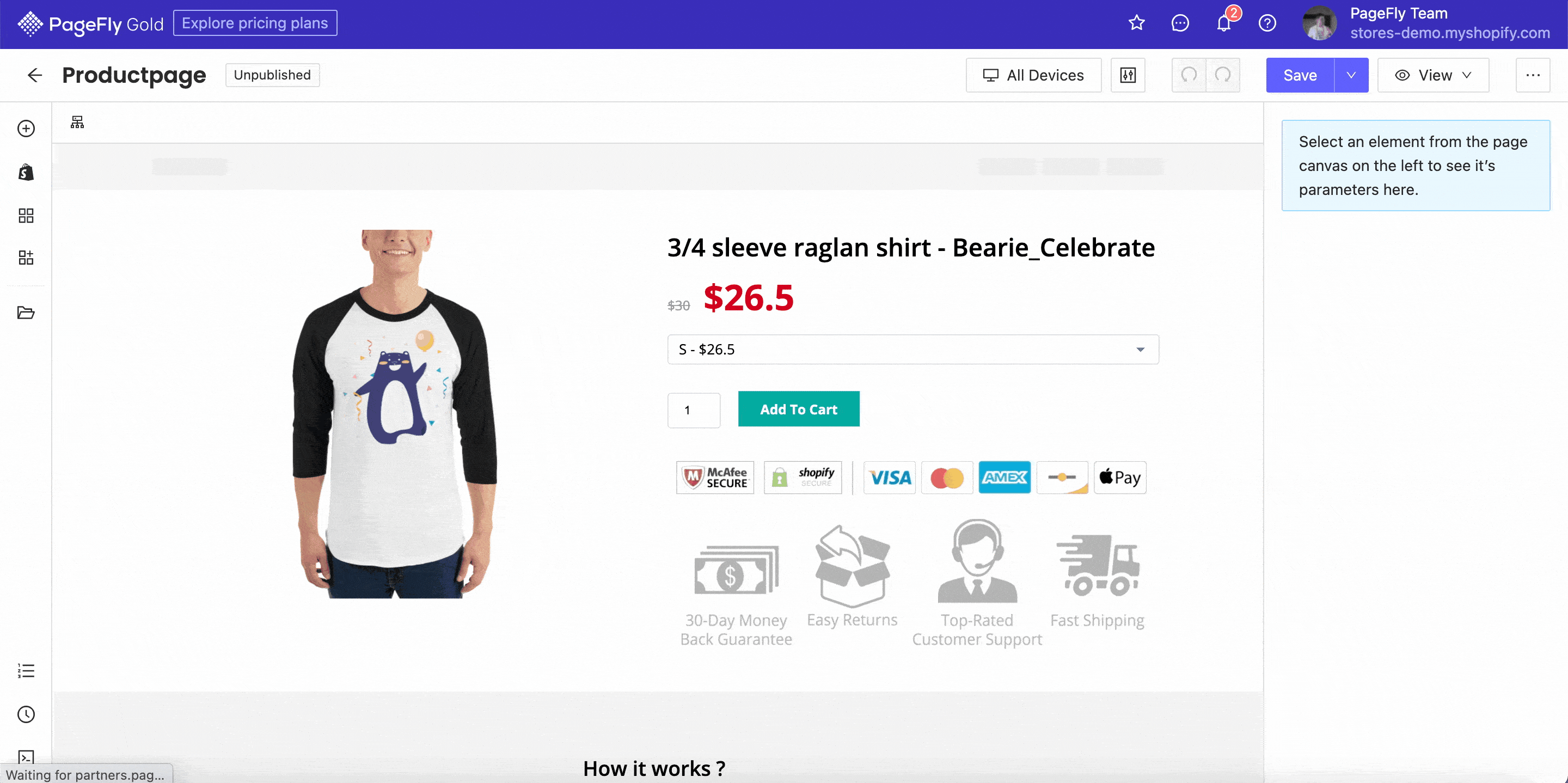 Third-party elements
In this list, you can find all the elements from other apps that have been integrated with PageFly. Third-party elements have been categorized into Reviews & Rating, Badges & Seals, Upsell & Cross-Sell, Subscriptions, Order Tracking, Email Marketing, and Upload Fields. It doesn't stop here, the list will be expanded with time as we are working hard to partner up with the best apps in many niches.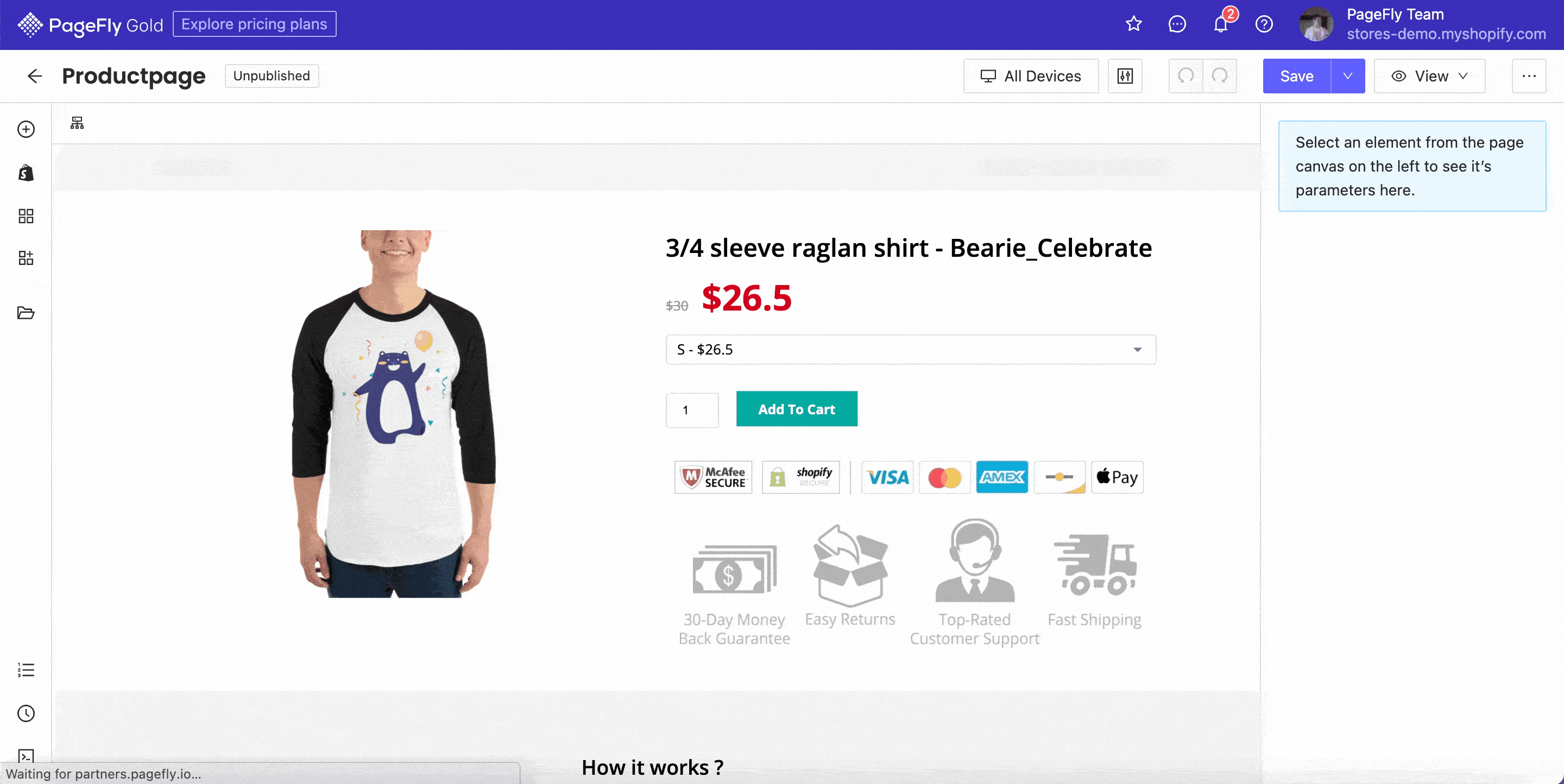 Extra third-party applications
This is a new list in the PageFly version 3.5.0.
In this list, we show some third-party apps that will work on your entire store pages: Popup and Notifications; Rewards and Loyalty; Internationalization; SEO.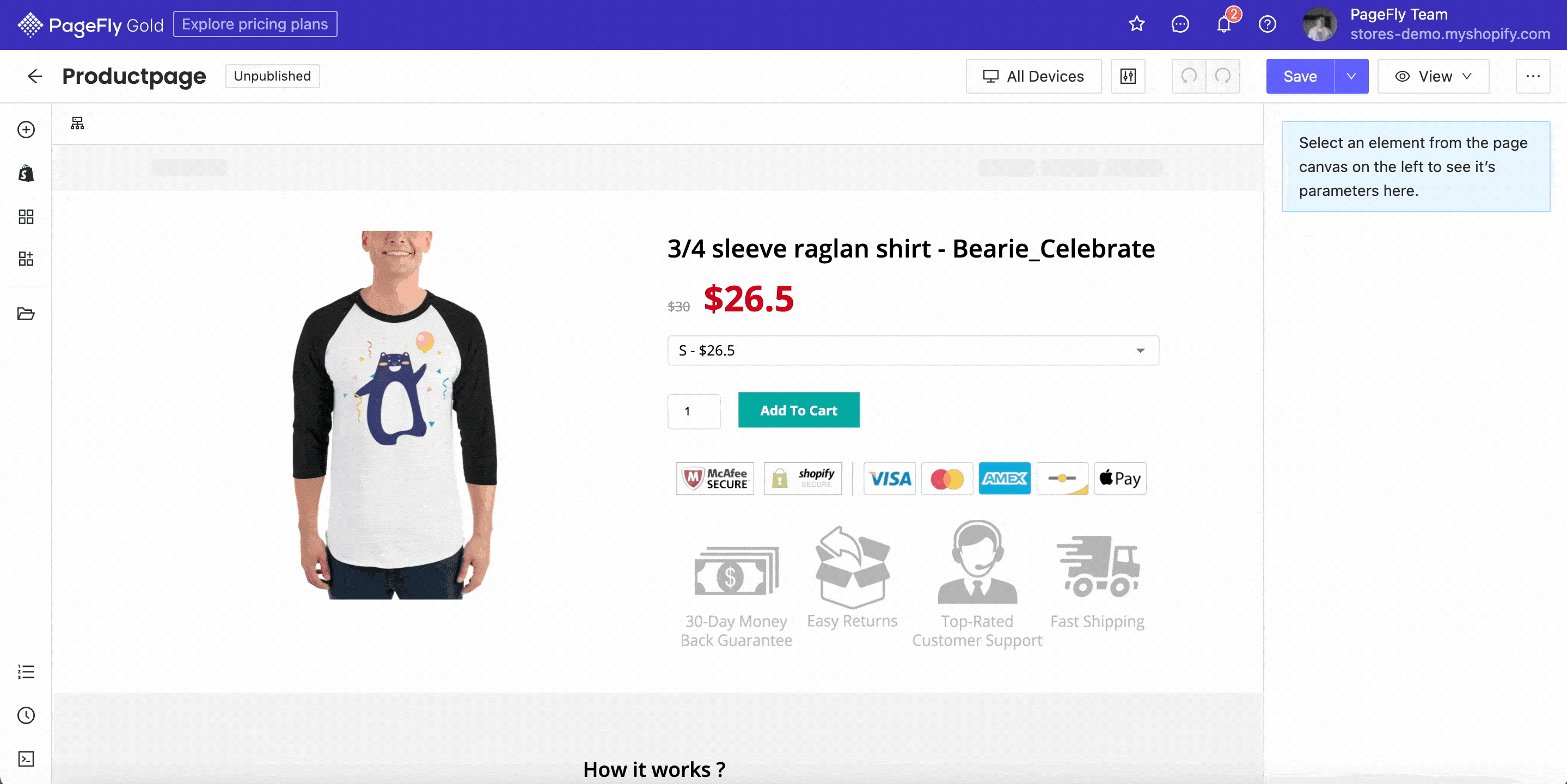 Please note that there aren't any elements of these apps, you need to install these apps to your store and configure them in those app's settings.
Start creating your dream website today with PageFly – watch our step-by-step video tutorial to get started.